Here we share our types of living room windows guide, including the important factors to consider, different kinds and their features, and the best options available.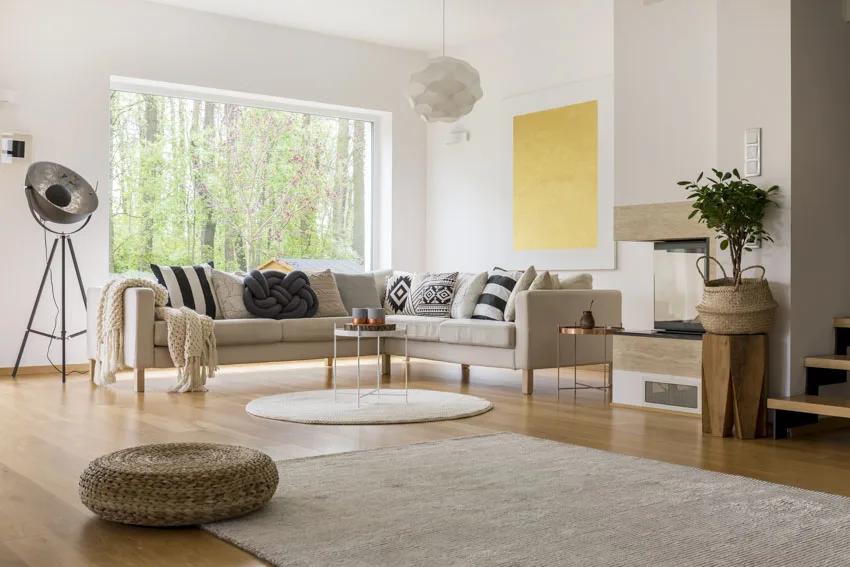 Numerous types of windows contribute significantly to the attractiveness of your home, particularly your living room. During the daytime, they enable natural light to illuminate your room while also allowing air to enter to keep it pleasant and cool.
Your windows also contribute to your home's overall aesthetic, whether conventional or contemporary. Almost any type may be customized to meet your changing tastes and demands.
If you are considering constructing a new house or renovating an existing one, you might be thinking about what type of window to include in your living room. It is critical to select your living room windows wisely.
Sliding Windows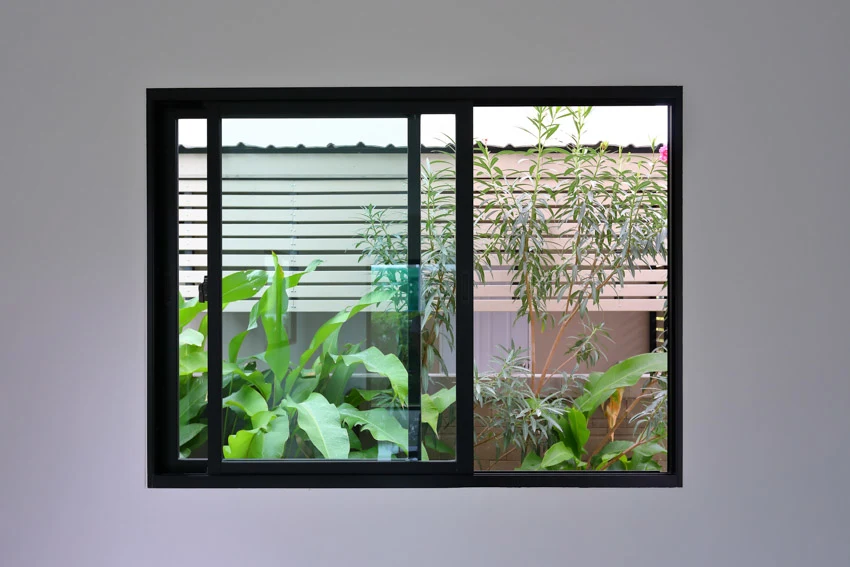 Sliding windows, like single- and double-hung windows, have two independent panes, one moving open over the other.
Sliders, on the other hand, are positioned horizontally. Some varieties have one moving sash, while others have both movable sashes.
Moreover, sliding windows are available in many sizes, making them excellent for use in lengthy, slender linear wall spaces. They are exceptional for ventilation and allowing as much ambient light into a room as possible.
The downside, however, is that their external faces must be kept clean from outdoors, which might be difficult if landscaping is underneath your exterior glass panes.
They don't seal as well as casement panes, making them less energy-efficient. Lastly, water can gather in the lower rail, causing mold and mildew.
Picture Windows

The picture window is one of the most prevalent types found in the living room. It is made of a single fixed swath of glass pane within a huge frame.
Picture windows offer a clear and quite frequently gorgeous view of the outside, and they are typically used as a centerpiece in a living room.
Aside from that, picture windows bring a lot of natural lighting into your space. They offer the magnificent sight of the outdoors. They also contain no mechanical components, therefore, their original cost and maintenance expenses are inexpensive.
They are, in fact, energy-efficient, particularly if the panes are low-E treated and filled with argon.
On the contrary, since they are so massive, they might bring in a considerable amount of heat from the sun, which can be uncomfortable in summer weather.
When a picture window cracks, a huge pane section should be changed, which can be costly. And because fixed types do not open, they do not give that much good air circulation.
Single-Hung Windows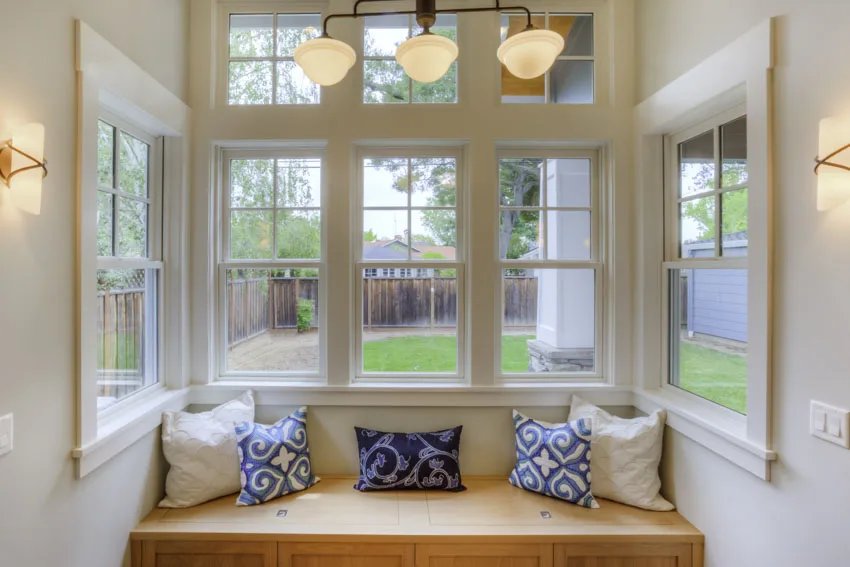 Single-hung windows have two sashes: one that is stationary and the other that glides up and down on a rail. Ventilation is provided by moving the bottom sash up over the top.
These windows are commonly found in sheds and vintage transportable homes, although they can be used in construction. They are some of the most affordable types, and are quite simple to install compared to others..
The disadvantage is that they are often of inferior workmanship than other types, with shortened longevity and poorer energy efficiency. Single-hung windows lack the versatility and efficiency of double-hung designs since the top sash is immovable.
Double-Hung Windows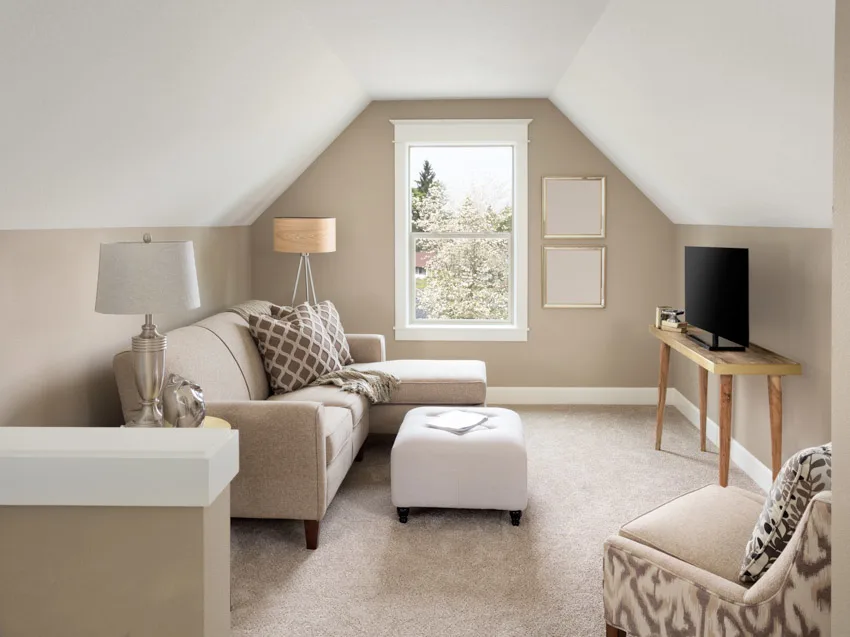 Double-hung windows are among the most common types in the living room. They have two sashes on different tracks, one over another.
To open them and allow airflow, both sashes move upwards. Furthermore, most double-hung windows include sashes that tilt inward for simple maintenance.
In addition, double-hung styles are more durable than single-hung windows. Their movable sashes give ventilation adaptability as well as cleaning efficiency. Also, their double-locking technology firmly closes the two sashes for maximum energy conservation.
The disadvantage is that double-hung designs are more expensive than single-hung.
They require more regular cleaning and upkeep of their components to keep them operating at peak performance. This is notably true for outdated versions. Read more about our comparison between single hung vs double hung windows here.

Transom Windows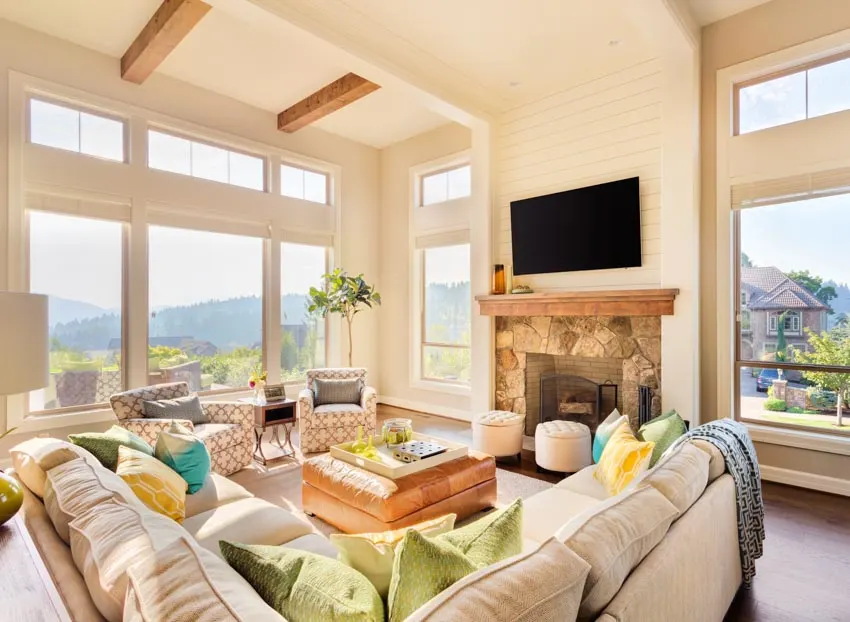 Transom windows are mostly aesthetic, though they do enable more natural lighting to enter the space. They are lengthy, thin, rectangular or curved designs that are situated atop or next to bigger windows.
Transom windows could offer a hint of contemporary or a historic ambiance to a home, according to their design.
A huge amount of natural light enters the space through these panes. A transom window provides a decorative element while enhancing the home's modern or traditional vibe. A transom window can boost a home's curb appeal and profitability.
Nonetheless, the drawback is that transom designs hardly offer ventilation since they do not get opened. The increased sunshine pouring in via transom windows can potentially warm the space.
Casement Windows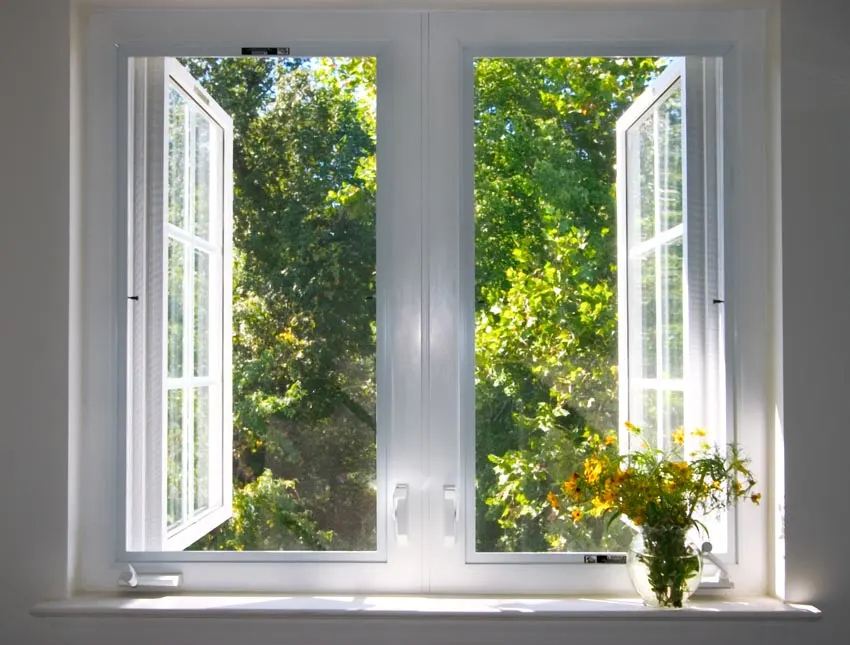 Casement windows are made up of possibly one sash or two sashes arranged side by side in a framework. They usually have a screen inside the chamber, and open outwardly using a lever.
They offer a clear view with minimum hindrance from framing. They are also good ventilators since they swing outside. Furthermore, because of the tight sealing between the sash and frame, they are considered among the most energy-efficient window designs.
The disadvantage is that the entire weight of the sash must be minimal so that the framework can hold it while it is open, which limits the total size of the casement window. Window coolers cannot be put in casement frames owing to the outward-opening sash.
Awning Windows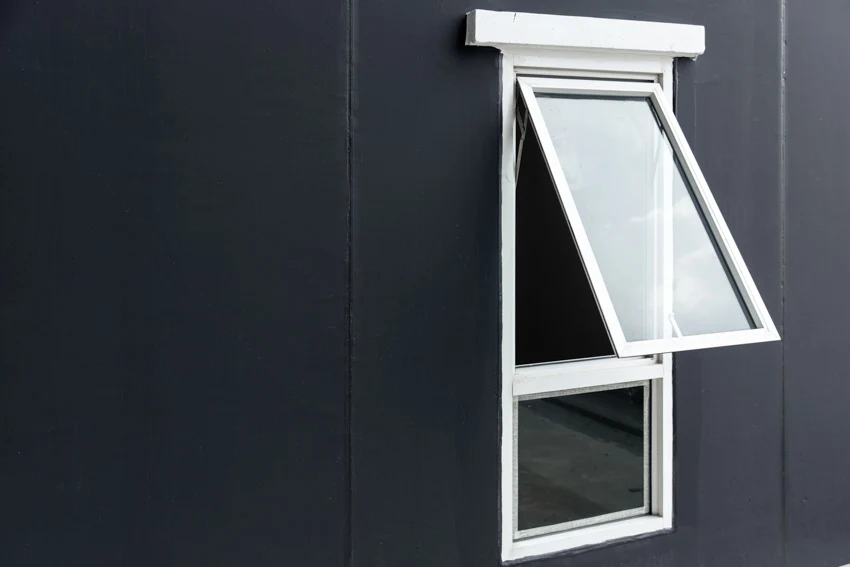 Awning windows have one sash with a movable top and a bottom that opens outwardly. They are very popular in humid places as their unique opening style allows for air while also acting as an awning, repelling rain. They give a house a streamlined and modern appearance.
These glass panes offer ventilation during the rainy season while keeping rainwater out. They form a secure sealing when closed, resulting in high energy efficiency. They also give better security than other movable designs since they do not open extensively.
However, their ventilation capacity is restricted because they do not open completely. People walking outside may collide with the overhanging sashes. Read more about awning vs casement window styles here.

Bay Windows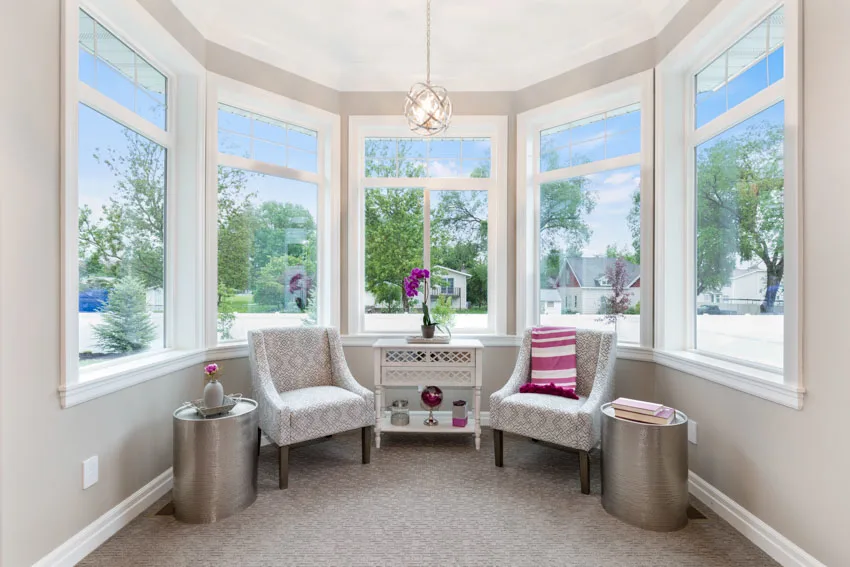 Bay windows are made up of glass panes merged into a protrusion constructed outside the home. A bay window generally consists of one sash in the middle and two sashes surrounding it at 30 to 40-degree angles.
A storage or lounge room is frequently placed into the wall underneath them within the house. Bay windows in traditional residences are normally double-hung, and in current dwellings may be static or have casement frames that can be opened.
Bay glass panels are ideal for bringing natural lighting into the living area. Incorporating one or more of these increases the value of a property.
Furthermore, adding seats or storage to the bay window section might improve the room's practicality and coziness.
Bay windows, on the contrary, need a build-out as well as several glass panes, making them rather costly. Installing window coverings may be difficult and typically necessitates the services of an expert.
Bow Windows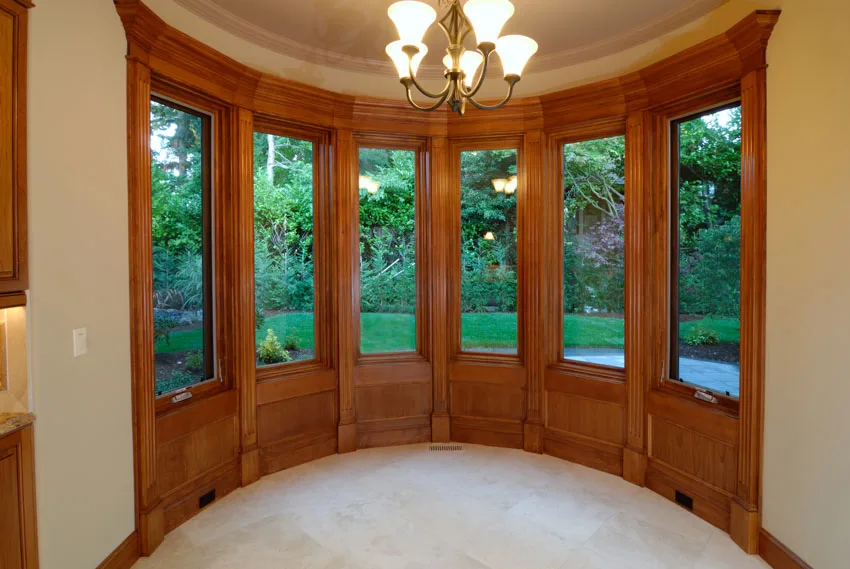 A bow window is identical to a bay window, except its exterior is circular rather than faceted. A conventional bow window is made up of five similar sashes, each of which is coated with curved glass.
Natural light enters the living area through a bow window. The addition of a bow window improves the worth of the house. The inclusion of chairs or storage can increase the room's usability.
However, the cost of installing a bow window is comparable to that of a bay window.
Garden Windows
Garden windows, resembling bay and bow designs, extend from the house's façade; however, the similarities end there.
Garden windows are designed primarily to function as displays for houseplants. They have wooden platform flooring and glass on all three outer sides and the top. Moreover, they are significantly smaller than bay or bow designs and do not necessitate nearly as much outer build-out.
They provide a bright, sunny environment to cultivate indoor flowers and plants and make a living space stand out. Garden windows in the kitchen are a convenient place to display houseplants and herbs.

The disadvantage is that they are costly to set up, with costs ranging up to $4,000. They are highly prone to damage since they protrude from the house's exterior. A garden window might enable air to escape if not properly sealed upon construction, lowering their energy efficiency.
Arched Windows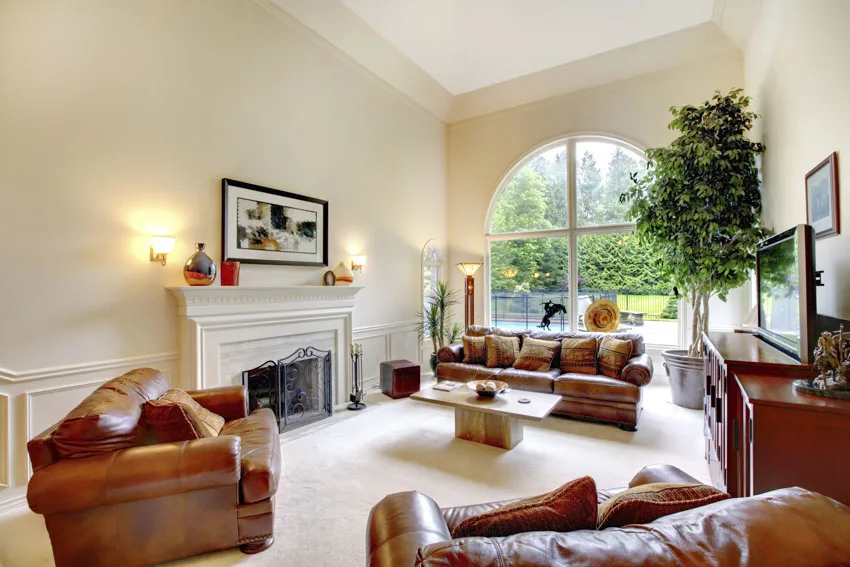 Arched windows are an ornamental feature that adds aesthetic appeal and class to a house. They are often installed above picture or casement window frames and are available in a variety of sizes.
These architectural designs offer a touch of classic elegance to any home. They are available in a range of sizes and arc forms, rendering them suitable for topping almost any current window.
These fixed designs, unfortunately, do not open and hence do not allow airflow. Though they're not unreasonably expensive, installing an arched window atop your current opening does incur additional costs.
Circle Windows

Circle windows are mostly ornamental in nature. They are most commonly found in traditional Gothic and Victorian houses. They let in more natural lighting and offer genuine architectural features to the room.
Circle glass panels, on the other hand, do not open and hence cannot supply ventilation. The construction of a circle window increases the entire cost of the remodel project in the property since they are designed to be ornamental highlights.
Jalousie Windows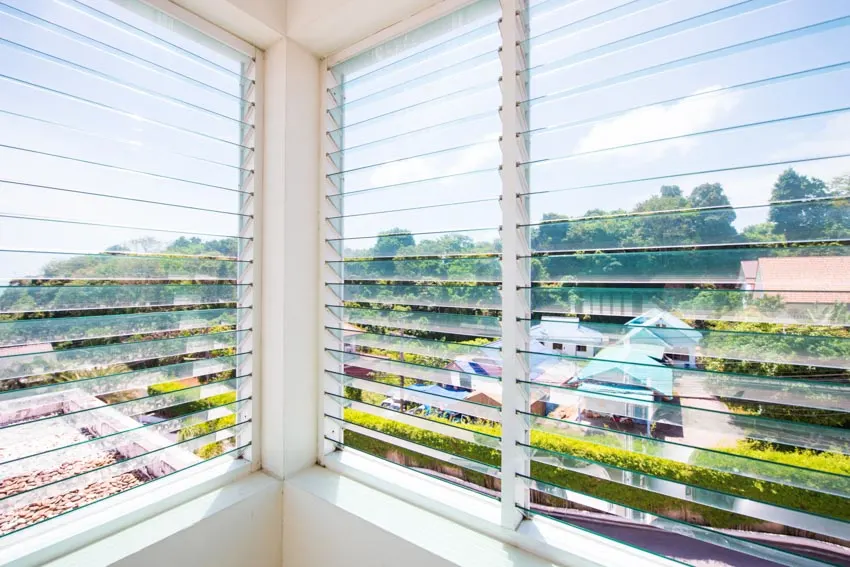 Jalousie windows are made up of several tempered glass panels held together by a specific framework that enables them to be turned open. Jalousies, resembling awning designs, are common in humid, sunny, and subtropical climates.
The jalousie panels are designed to open and slant from the bottom, giving airflow while also dispersing rain.
They provide shade from direct sunlight, which is beneficial in hot areas. Furthermore, they are among the most inexpensive styles to buy and mount.
The disadvantage is that jalousie windows, with their slatted glass and lack of weather-stripping, are ineffective in terms of energy efficiency. They also raise a privacy issue since the panels may be easily and discreetly detached.
Skylights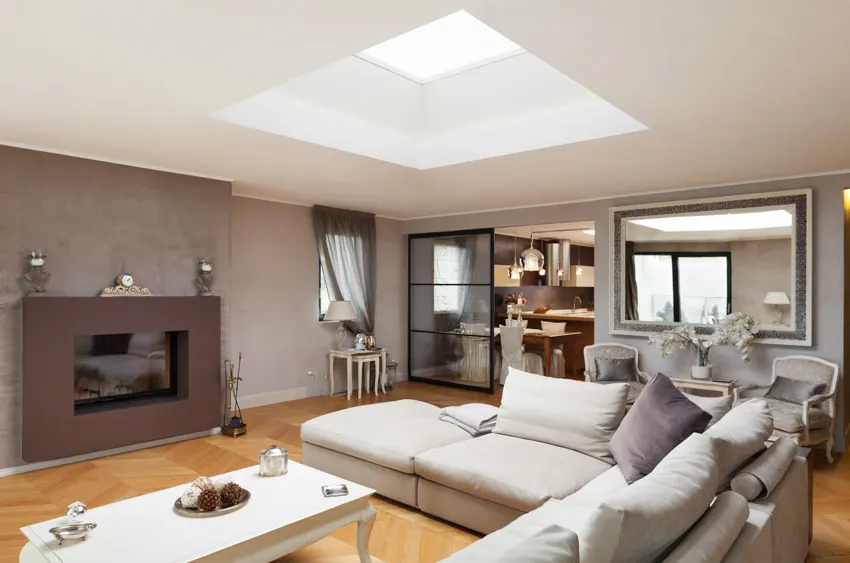 Skylights are put on a house's roof. Even though some types of skylights may open for proper ventilation, they primarily give ambient light.
They bring in a lot of natural light, which is especially useful during the dreary wintertime.
Skylights can help you save money on your energy costs by allowing the sun's heat into your home throughout the winter. A skylight may create a bold design statement, particularly in modern or contemporary dwellings.
Unfortunately, they can overlight or heat a space, particularly if the skylight does not open. Skylight construction is difficult because roof leaks might occur if the covering is not properly mounted, which can lead to costly repairs.
Fixed Window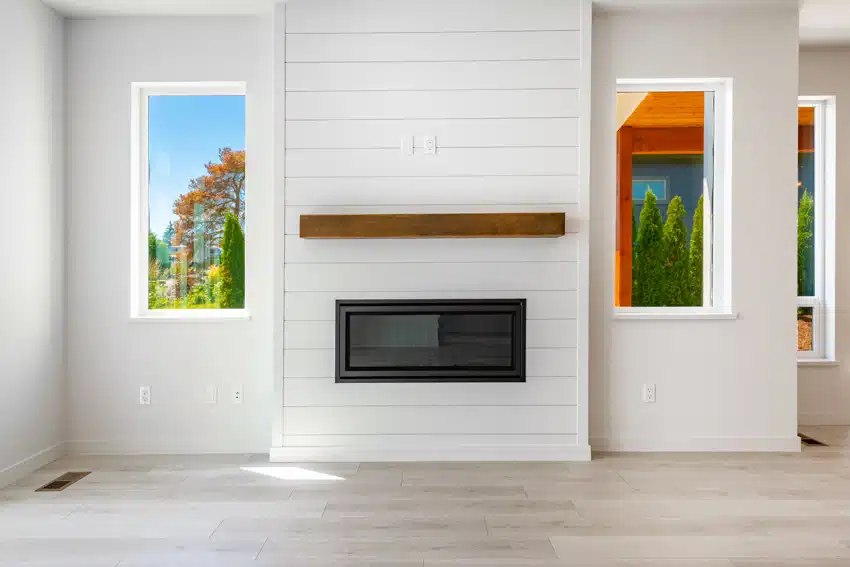 A fixed or stationary window does not open, thus not allowing airflow into the room. For this reason, they are often paired with other types that allow for venting and air circulation.
Due to their non-opening design, a fixed window with a Low-E coating is often the most energy-efficient. They also require less maintenance as no openings allow dirt and debris to accumulate and weather seals to be replaced. The downside to their non-opening is that they can be harder to clean from the outside, especially if installed in a hard-to-reach location.
If you are opting for a large picture window with a fixed operation, they can provide some unwanted solar heat gain. In this case, you'll want to equip them with drapes, blinds, curtains, indoor shutters, or other window treatments to block unwanted heat and sunlight during the hottest periods. Some window treatments can provide the added benefit of noise reduction and enhance the rooms decoration.
Considerations For Choosing Windows For Your Living Area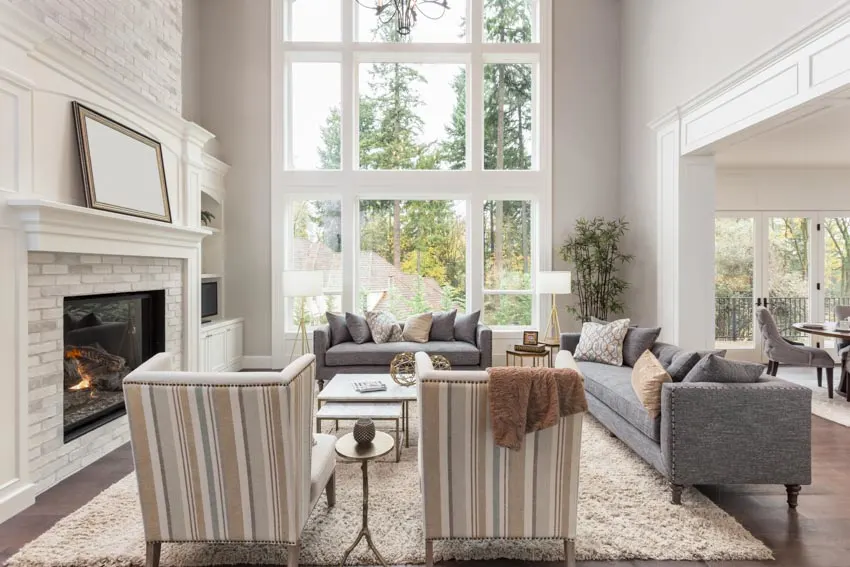 • Sufficient Light: Most living rooms have wide windows that bring in a lot of outdoor light.
Adding a bay or arch, enormous picture style, or glass walls may transform your living room into a bright, pleasant spot for your family to enjoy.
On the contrary, installing only a few little window frames can make your space dimmer and warmer.
• Attractive and Neat Design: The window design you select will impact the aesthetic and ambiance of your house and living space.
Certain window types have a contemporary aspect, while others have a more traditional appeal. Furthermore, the frames' size and position influence your space's entire appearance.
• Great Energy Efficiency: The size, style, condition, and performance of the styles you choose can have a significant impact on the energy productivity of your home.
Recognizing what design gives the most optimum efficiency might help you determine which ones to use for installation or replacement in your living space.
• Reasonable Cost: The prices of various types of windows for living rooms range widely. For a single-hung window, the cost will be around $200 to $400. The fee for a contractor to install will add to the price.
For a bay or any large-sized window, the cost usually ranges from $2,500 to $4,000. When selecting your products, you must weigh your finances as well as style, illumination, and energy efficiency.
Best Windows for Living Rooms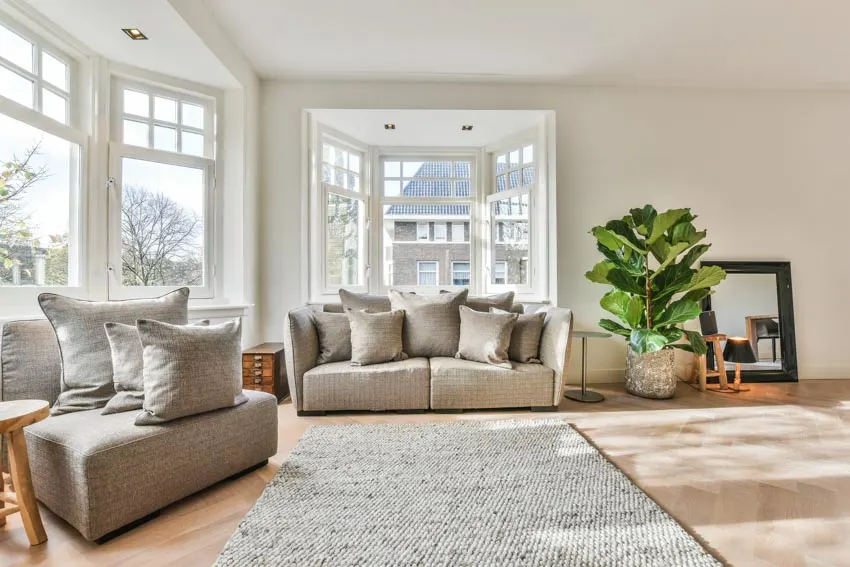 • Bow and Bay: These are some of the top living room window selections. These are two distinct window designs; however, they are frequently connected due to their similarities.
A bow window's curve contrasts wonderfully with the horizontal form of a bay window to create a vast perspective of your surroundings. Both make excellent relaxing seating corners in your house.
• Double-Hung: These are ideal for individuals who want to blend design with ventilation in their living area. These windows have a traditional appearance and may complement a variety of design types.
• Casement Window: This window has one hinge on the side and swings outward resembling a door. This styles offers a large viewing area while also letting an abundance of natural lighting and ventilation into your living space. To savor the breeze, you can simply open your casement panes and let the clean air in.
Do you have experience with living room windows you'd like to share or questions. Leave a comment below to share details about your window replacement or installation. See more related content in our article about the different types of window shades on this page.