Here's our guide to the types of attic fans including how to choose the right attic fans, different types of attic ventilation, and the best attic fans for your home.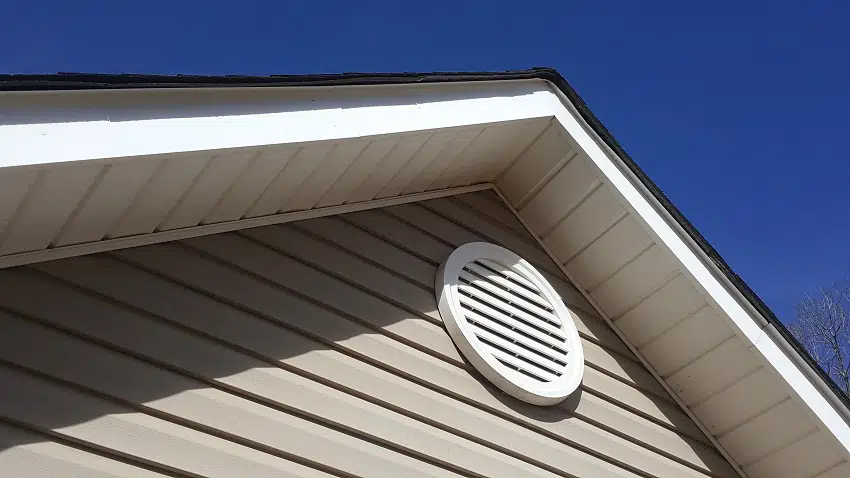 Sometimes used as storage, many people are guilty of neglecting their attics. Like roofs, they are exposed to changing weather and temperature that may affect the comfort of your home.
Attic fans are an energy-efficient system that helps your attic cool down as it absorbs the heat from your roof. They also prevent humidity from damaging your roofing system or molds during the cold and rainy seasons.
Learn about the ins and outs of attic fans and why you may need one.
Different Attic Ventilation Types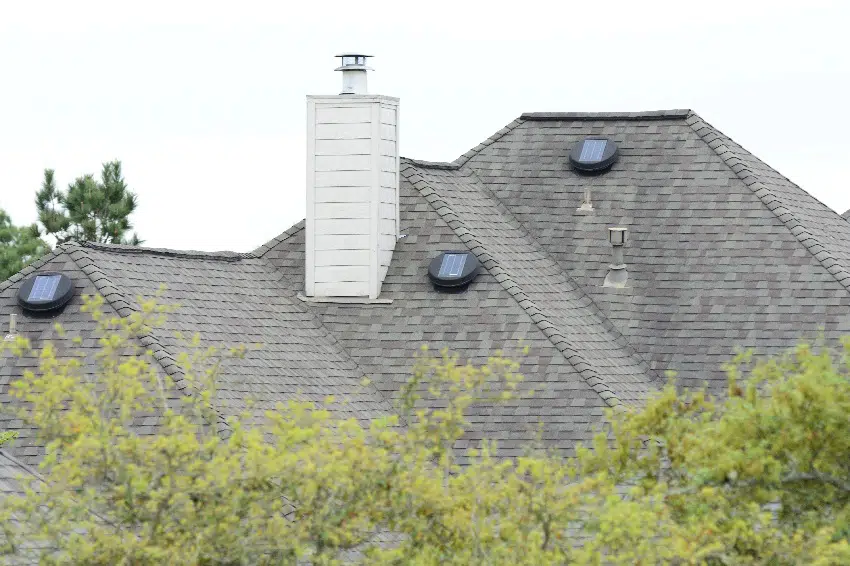 Attic fans promote good airflow to prevent your house from overheating and roof damages. Yet not all attic fans are the same.
Whole House Fans
If you need something to cool your house rapidly, then whole house fans can do just that. The air exchange process allows the fan to push out hot air from indoors and brings in cool air from the outside in minutes. They also remove allergens, pollen, and other pollutants for healthier air quality.
Usually mounted in the ceiling between the attic and the living space, only install this fan in open and vented attics so the air can go out. Otherwise, moisture can get trapped and promote mold growth.
Keep your whole-house fan on in the morning or evening for a cooler breeze. Check with a professional whether you need an insulated door whole house fan, standard whole house fan, or a ducted whole house fan.
Attic Vent Fans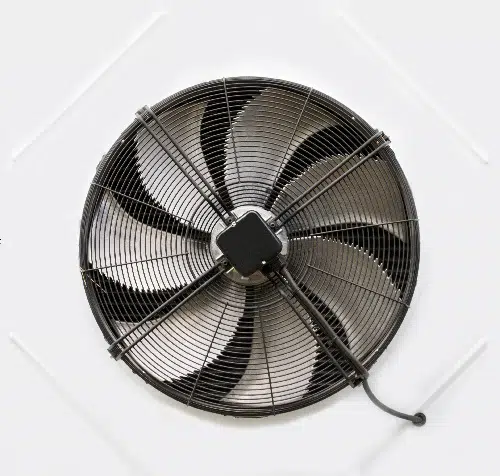 Like whole house fans, attic vents regulate the heat during the summer. But attic vents can also counter ice dams that can damage your roof shingles and gutter.
Unlike whole house fans, an electric attic vent pushes out warm air only from your attic space. After which, the vents pull in cold and dry air from the outside and your soffits. Doing so allows your roof to maintain a cool temperature, so the snow will not melt on warm spots resulting in ice dams.
Your attic vents need not be on 24/7. Automatic operators like a thermostat, timer, or humidistat regulate your attic vents and help reduce your electricity bill. For optimum performance, make sure that your attic has no holes.
Best Attic Fans
There are two mounting types of attic fans: gable mount and roof mount.
As the name suggests, you can install gable-mounted fans on the gable end walls of your attic. This type of fan allows you to have only two ventilators, which works for an average attic space.
Roof-mounted attic fans require installation on the roof ridge. Unlike gable mounts, roof mount attic fans take less time to install and allow multiple attic fans for more space coverage.
Below are the best attic fan models in terms of quality, performance, and budget.
Best Gable Attic Fan
iLIVING Automatic Gable Mount Attic Ventilator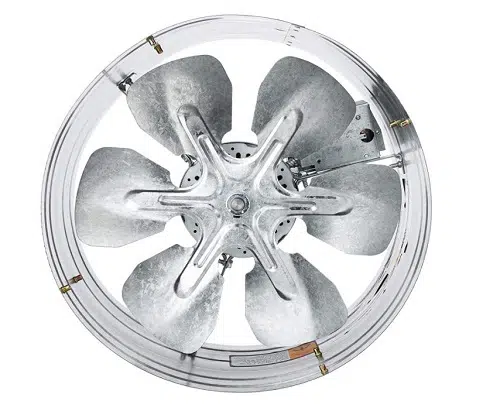 This gable mounted model features a galvanized steel housing and a programmable thermostat for an effortless setup. In addition, the iLIVING automatic ventilator has a cooling capacity of 1,600 sq. ft. and a lubricated motor that lasts a lifetime.
Price starts at $64 on Amazon.
Broan-NuTone 35316 Gable Mount Attic Ventilator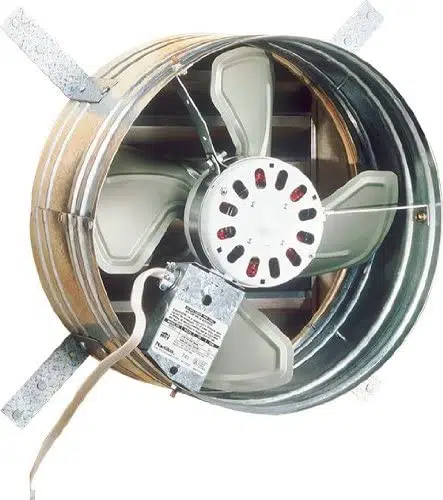 For a high quality and durable ventilator that can withstand the extreme climate, consider getting the 35316 model from Broan. Compared to the model above, Broan's 35316 model has more coverage of up to 2,280 sq. ft of attic space. You can expect a cool attic in mere minutes at 1,600 CFM.
Buy this fan for $125 on Amazon.
Best Roof Mounted Attic Fan
iLIVING Hybrid Solar Roof Attic Fan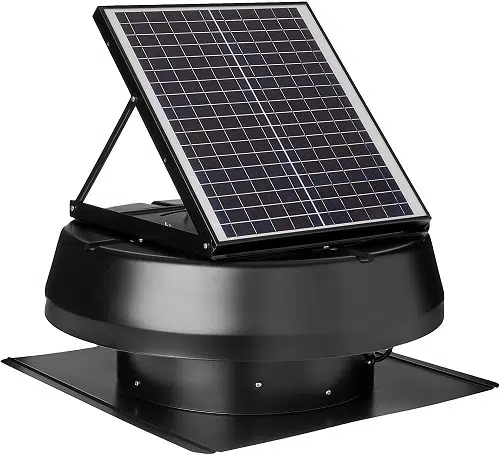 Although expensive, using renewable energy sources in residential properties increased because of their cost-efficient benefits. iLIVING's hybrid solar roof attic fan is perfect if you live in a place that gets a lot of sunlight.
For ease of use, the solar panel can adjust at any angle to get maximum sunlight. It also has automatic thermostat control and a 2,000 sq. ft. cooling capacity.
A solar-powered model cuts down on electricity costs and can be used in places where electrical outlets aren't readily available such as an off-grid home or greenhouse.
Get your solar roof attic fan for $360 on Amazon.
Broan 356BK Roof Mounted Attic Fan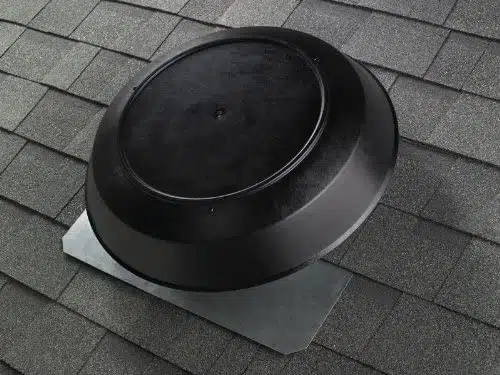 If the solar roof attic fan is not for you, give Broan's 356BK a try. This roof attic fan comes with an adjustable thermostat and a PVC dome. With a 14-inch diameter steel blade, the 356BK can cover as much as 2,285 sq. ft. of attic space.
The downside: it can be loud. If you're not a fan of the humming noise, install this attic fan far from your bedroom.
The price starts at $175 on Amazon.
How Do I Choose An Attic Fan?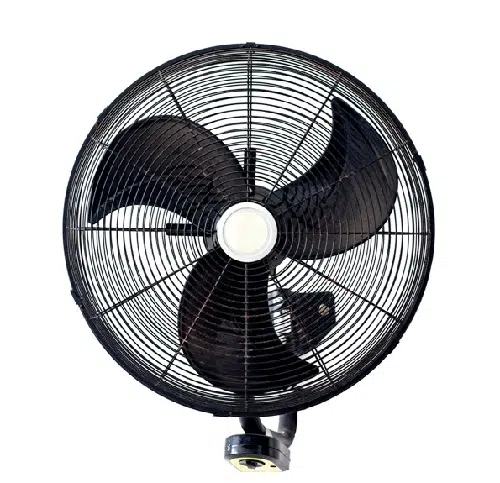 The benefits of having an attic fan are undisputed. But with little to no information, choosing one can get overwhelming. Like any home feature, consider the following key variables before making a decision.
Attic Fan Maintenance
Unless you convert your attic as a bedroom or an office, you will probably only visit it once or twice a year. Thus, an efficient yet low-maintenance attic fan is necessary.
Fortunately, most attic fans only require cleaning of fan blades and shutters once a year. Another advantage is some attic fans have lifetime lubricated motors. Finally, a quick check of the circuit breaker and thermostat is necessary to avoid malfunction.
Attic Fan Safety
Aside from maintenance, the safety of your attic fan is crucial. Issues may arise depending on which type of fan you are using and the condition of your attic.
Some attics have furnaces or generators to save space, which may not bode well with an attic fan as it can push gas into your homes instead. In case of fire, the fan may also spread fire faster throughout the house.
One way to prevent a disaster is to make sure you have a well-ventilated attic. You should also check for automatic control features to help regulate your attic fan. Consult a professional when in doubt.
Attic Fan Materials
Good quality fans require durable materials that can withstand heat, cold, or moisture. Avoid delicate materials like plastic that may become brittle in the winter. Metal fans are more durable and long-lasting no matter the season.
Are there any types of attics fans or ventilation products that we missed, or information we left out? If so share your thoughts in the comments below. For more related ideas visit the different types of attics page.