In this guide to trash compactor sizes you'll see the different types of trash compactor dimensions including standard, apartment and commercial models.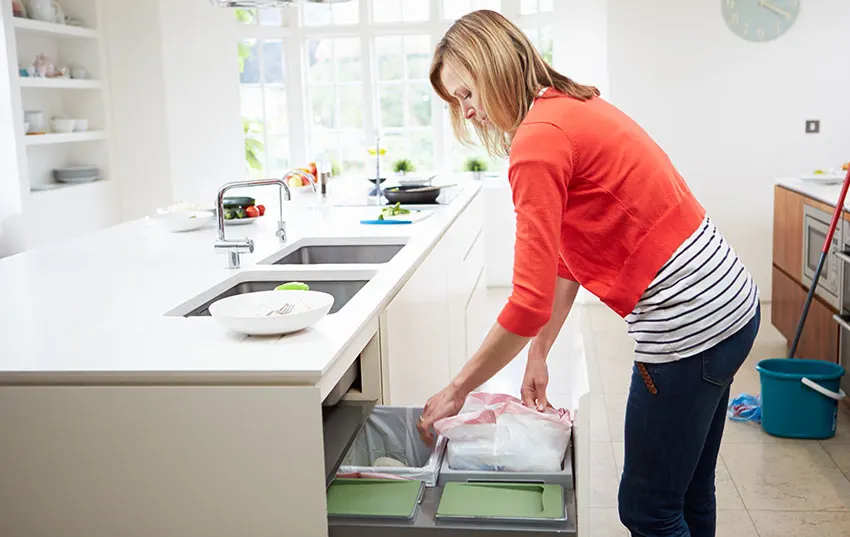 Waste management is an everyday problem whether you live in suburban towns or live high on residential buildings. A way to manage waste not only to save time and effort but also to conserve resources is by installing a trash compactor unit at home or in your business.
This article will guide you on different compactors used at home or commercially, and it will answer the question of why special bags are needed and tell you exactly how much trash space is saved when using one.
Trash Compactor Standard Size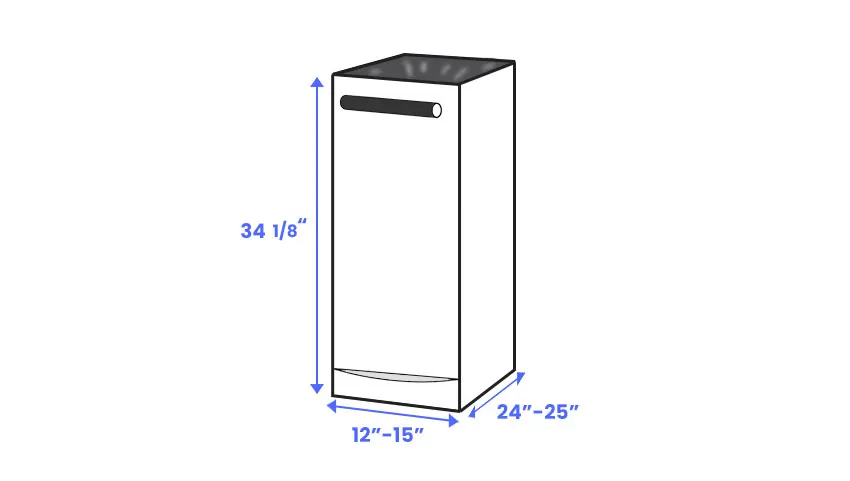 Although trash compactors come in different sizes to fit your needs, there are residential standard models that are built to fit snugly in more standard kitchen cabinets.
This standard size will cater to any of the three types, whether freestanding or under-the-counter trash compactor units.
The average width of a standard trash compactor is between 12 to 15 inches or 30 to 38 centimeters. They have a height of 34 1/8 to 35 inches or 87 to 89 centimeters.
At the same time, their depths range from 24 to 25 inches or 61 to 64 centimeters.
Even though they vary in size to fit different kitchen cabinet openings, they come with many of the same features. Popular features include built-in air fresheners, charcoal filters, and some even have hose insulation and hidden controls if you have tiny tots at home. Read more about kitchen cabinet sizes here.

Apartment Trash Compactor Sizes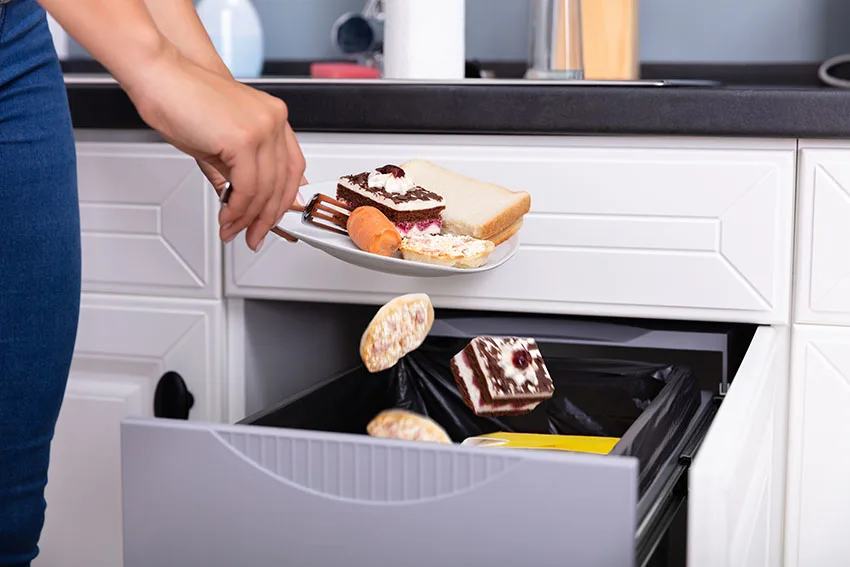 Compared to the residential trash compactors, bigger compactors like apartment trash compactors are powerful units that could manage waste in high-rise buildings where space is critical.
Aside from the apartments, they could also be used for hotels, college dormitories, office buildings, and many other co-residential places where space is limited.
The standard apartment trash compactor unit runs the length of 72 inches or 183 centimeters. It has a load height of 37 and a half inches or 95 centimeters with a clear top opening of 20 by 27 inches or 51 by 69 centimeters.
At the same time, the sides of a compactor unit have a width of 40 inches or 102 centimeters and a unit height of 42 inches or 107 centimeters.
An apartment's trash compactor is usually connected to a web of trash chutes that would efficiently direct the trash straight to the compactors.
These chutes have dimensions of 48 inches or 122 centimeters in length installed in walls, while the height is 41 and a half inches or 105 centimeters and has a width of 40 inches or 102 centimeters.
Are All Trash Compactors The Same Size?
Trash compactors will come in different sizes depending on the type of trash compactors you will be purchasing for your home. The three types available in the market today are freestanding, under the counter, and the convertible trash compactor.
Freestanding trash compactors are what you want if you have limited counter space. Freestanding compactors are characterized by working counter space on top of the structure itself. Some freestanding compactors even have a cutting board on top of them to use the area efficiently.
The second type is under-the-counter trash compactors installed between the kitchen cabinets. They are installed together with a trim kit to make the trash compactor blend with your cabinetry.
Convertible trash compactors can be installed either freestanding or under the counter. This is the most suitable of both worlds and would work for people who are unsure of what they want for their trash compactors.
Commercial Trash Compactor Sizes
While apartment trash compactors with chutes are used for residential lots, commercial trash compactors are utilized in commercial buildings like schools, hospitals or other medical facilities, restaurants and other commercial kitchens, resorts, and the list goes on.
Using trash compactors for these big businesses will eliminate labor time associated with waste management or disposal. It is also the more sanitizing way to manage trash in these areas of establishments.
Apartment trash compactors are horizontal with wide lengths, while commercial trash compactors are usually vertical, with heights running taller. There are three sizes for commercial trash compactors.
The small one has the dimensions of 71 inches or 180 centimeters in height, a width of 23 inches or 58 centimeters, and a depth of 25 inches or 64 centimeters.
Medium commercial compactors have a height of 78 inches or 198 centimeters, a width of 28 inches or 71 centimeters, and a depth of 30 inches or 76 centimeters.
Large trash compactors for larger commercial establishments would work perfectly for their business. It has a height of 78 inches or 198 centimeters, a width of 40 inches or 102 centimeters, and depths of 30 inches or 76 centimeters.
Trash Compactor Bag Sizes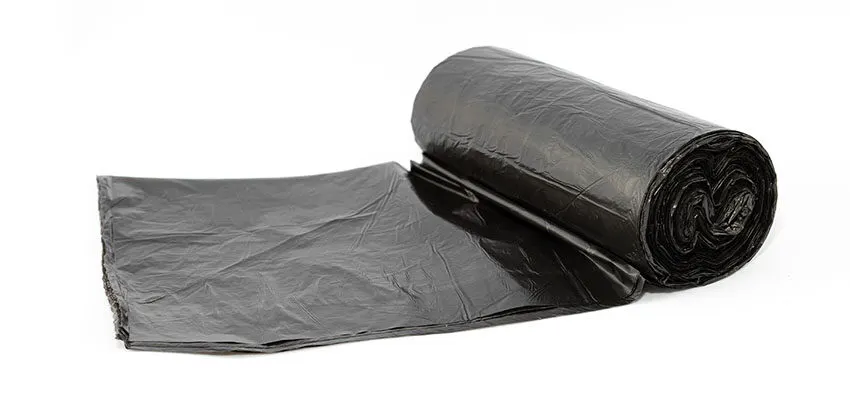 To ensure that the trash bags will fit your compactor, simply measure the width size of your trash compactor.
For a 25-gallon capacity trash compactor, the standard 18 inches bag would work well. At the same time, there are more oversized bags for bigger trash compactors ranging from 30 to 50-gallon capacity.
Do Trash Compactors Require Special Bags?
It is paramount to use a bag strictly intended for your trash compactor's size to get the most out of your trash compactor.
Using an ordinary garbage bag for your compactor simply wouldn't suffice because special bags for them are made to withstand the pressure of the compactor as it works to process your garbage.
Furthermore, a trash compactor will compress your garbage once the bag is half full. This process could repeat many times without needing the trash compactor bag to be changed.
Using ordinary bags will lead to breakage and cause a mess or, worse, cause a malfunction in your compactor unit.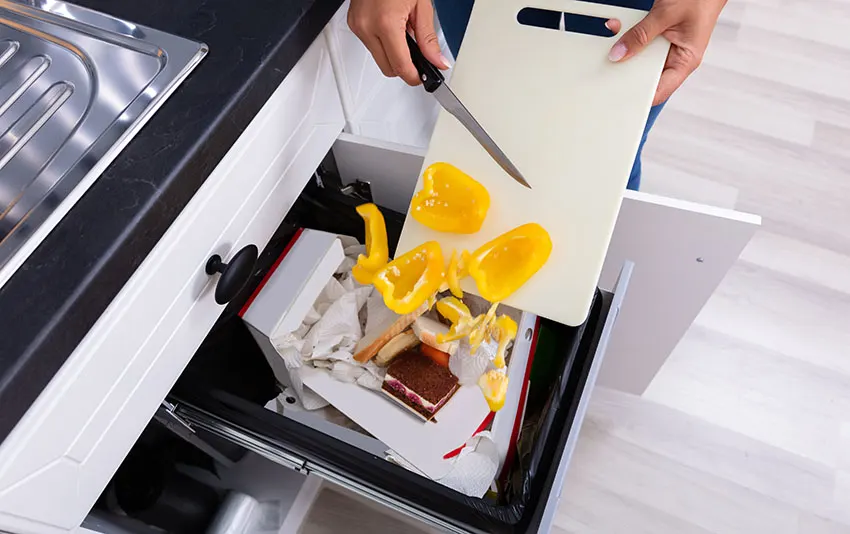 How Much Do Trash Compactors Change The Size of Trash?
One dumpster is able to hold at least 1616 gallons of waste, and that is essentially 8 cubic yards when converted. Loading 1 cubic yard of garbage will take 4 full large black bags full of trash. So an entire 8 cubic yards would mean 32 full black sacks of waste.
Using trash compactors, the dumpsters can be emptied 4 times less than they would typically have to be. The ratio of compacted to non-compacted waste is 20:1 and 25:1.
For more related content visit our garbage disposal pros and cons article here.