Here's our pros and cons of satin sheets decorating guide including what they are made of, if they are cool or hot, how to wash and the best satin sheets to buy.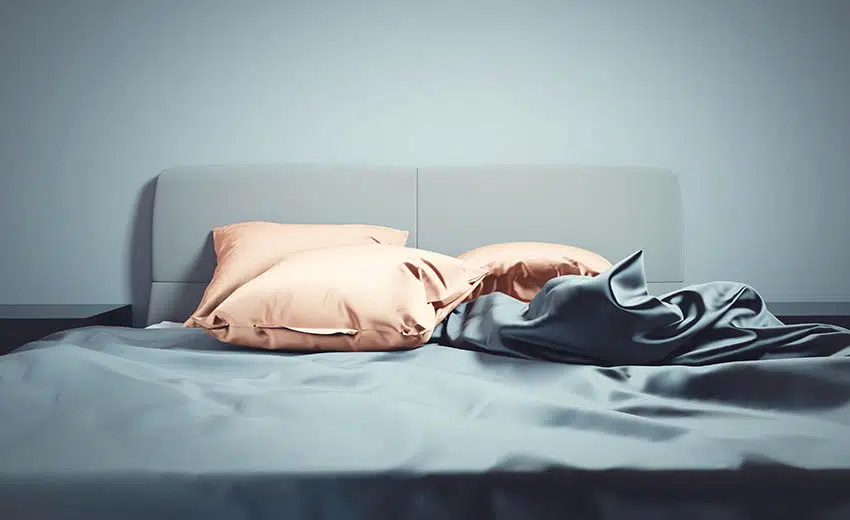 If you're looking for an easy way to update your bedroom then look no further than the bed sheets for a surprisingly easy way to get it done. We know the hype around these types of sheets. As of late, more and more people have been expressing how impressed they are by satin sheets.
What Are Satin Bed Sheets?
Satin sheets are often made using silk, nylon or polyester materials and have a soft and silky texture to the touch. They're quite popular because they're shiny and smooth. This particular material is great at repelling moisture or flicking it away from the body.
If you happen to be perspiring, it won't soak through the fabric so there isn't any moisture in the sheets that will be trapped next to right where your skin is and the body doesn't end up overheating so you don't perspire more.
Explanations aside, if you've ever had the chance of feeling satin sheets in your fingers, you would know that without a doubt, they can be quite cool to the touch.
It is also recommended for when you have allergies or have extremely sensitive skin. They just might turn out to be that luxury you need for a better sleeping experience.
Here are the pros and cons of satin sheets that we ought to consider if we're ever considering getting them for the bedroom. Read more about different types of beds here.
Satin Sheets Pros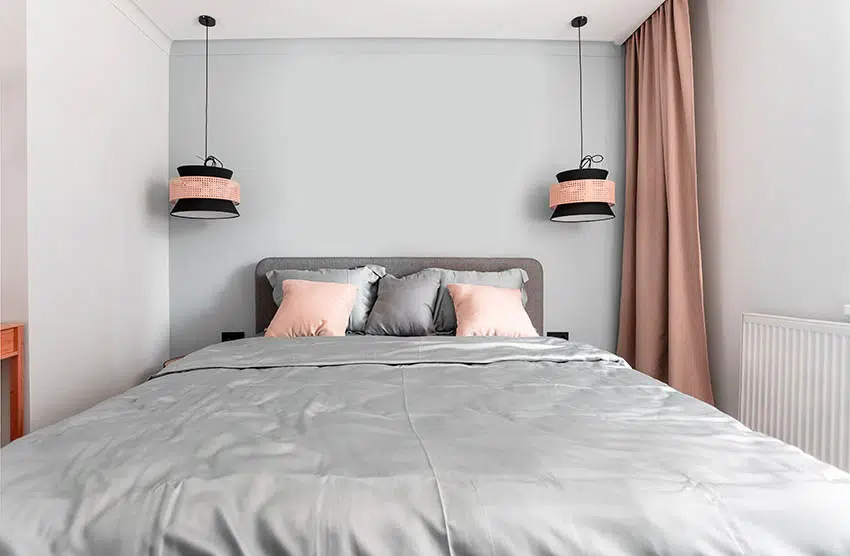 Great for sensitive skin – Satin is a gentle fabric. Some dermatologists would recommend that we sleep on satin pillows and there's a pretty good reason behind that. They're great for sensitive skin.
Non-absorbent material – As mentioned earlier, they're also non-absorbent so any skin products or perspiration we might have on us won't transfer and get trapped in the fabric. This also means that satin won't aggravate any preexisting skin conditions such as acne and the like.
Smooth & silky fabric – They're also great for the hair as they don't tangle it up. They're a much smoother fabric which means that static is greatly reduced. This guarantees that you don't wake up with a tangled mop of head but instead have smoother locks first thing in the morning. Read more about other silky alternatives at our comparison guide to bamboo vs silk sheets.
Non sticky fabric – Satin is quite conducive to sleep. Unlike coarse sheets, satin is smooth and soft and this actually encourages you to fall asleep faster and more comfortably. They also don't stick to the skin and don't get clammy so you get to enjoy sleeping for more hours as opposed to other types of sheets.
Hygienic material – Satin is more hygienic. It doesn't retain dust, and eventually, bacteria and mites. This means that you breathe much cleaner air at night or whenever you are in bed.
Satin Sheets Cons
Can be cold in the winter – Satin might not be great for winter. This kind of already goes without saying. Because it can be quite cool to the touch during the hot summer nights, it would make sense why satin sheets might be a little too cold for winter nights. This means that these sheets have seasonality. They're more preferred for summer or spring and not so much for winter or fall.
Hard to clean – They can also be quite difficult to clean. Because it's so gentle and soft to the touch, regular machine washing might not suffice and might actually end up damaging the fabric. It might require handwashing and some special detergents so this is something to watch out for as well.
Expensive – Satin sheets cost more. Traditional fabrics such as linen and cotton sheets cost about half or a quarter of the price range of expensive satin sheets so if you've got your heart set on really transitioning to satin sheets, you have to be prepared to have the budget for it.
When it comes to the pros and cons of satin sheets the pros outweigh the cons. However, if you live in colder climate you may need to ditch them in to the closet when things cool down in exchange for warmer flannel sheets.
Are Satin Sheets Cool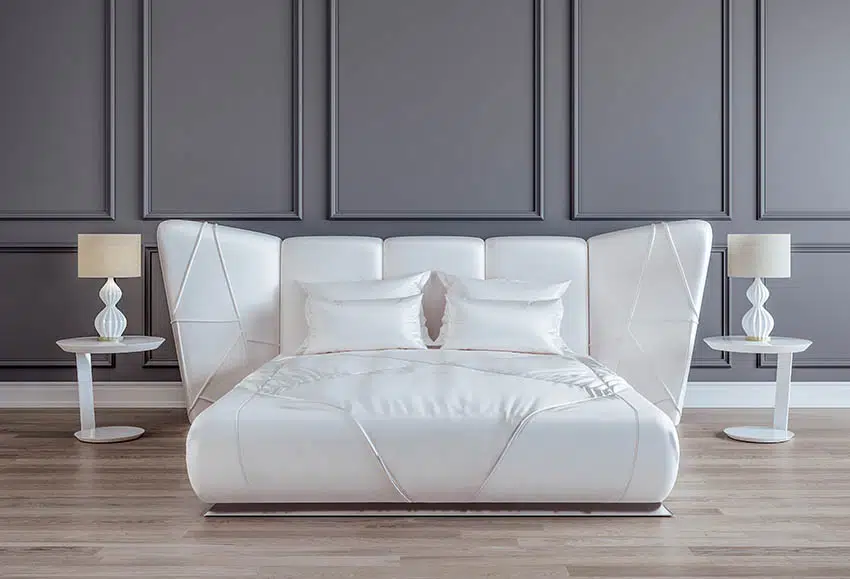 Yes. This is the generally agreed upon answer for that question. The cooler temperature it brings in is one of the main reasons why satin sheets are the best sheets to sleep on during humid days and nights but this depends on the type of fibers being used.
It's recommended to go for the naturally derived ones as they won't trap heat and will allow air to pass through. The synthetic ones though aren't as breathable.
You should also be paying attention to the threadcount of the sheets you are buying. Staying at a range of 400 to 800 is the best way to go as this is where satin sheets are the coolest.
Do Satin Sheets Make You Sweat
Satin sheets, especially those that are derived from natural fibers, are light to the touch and extremely breathable. So no, they don't make you sweat. It is the opposite, actually. They are designed to let your pores breathe, making your sleep comfortable and more pleasant.
It's a one-two punch for the run for the bed bedsheets, actually. Not only does it help keep you cool, it also makes you feel so much more comfortable whenever you go to sleep.
How To Wash Satin Sheets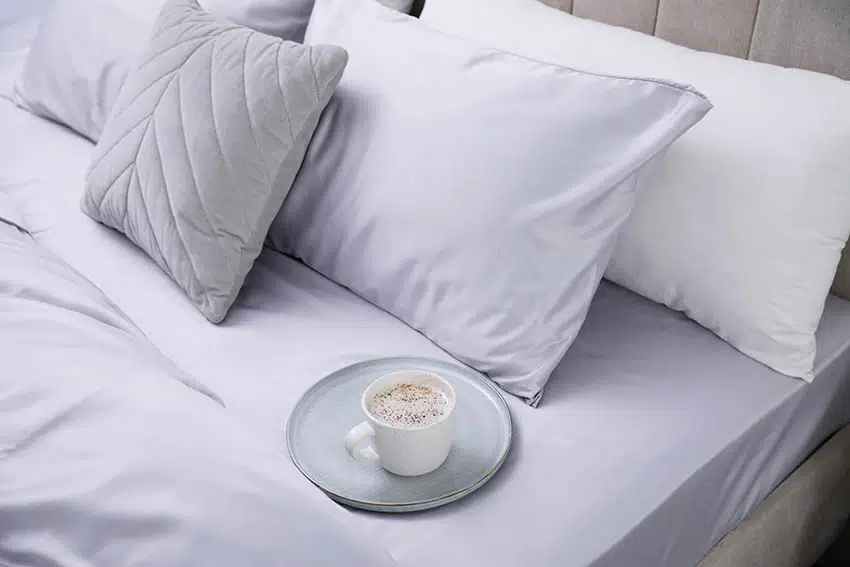 As always, the best way to go would be for you to check the care instructions. It's usually found on the inside part of the tag. This will help you determine what's OK and what's not OK for washing and cleaning the sheets. The basics are pretty simple though.
Satin sheets need to be preferably washed by hand. However, if you don't have the time for it, just make sure that you wash it in the machine on a delicate setting. Use cold water along a gentle type of detergent. We suggest something gentle like Woolite.
It's important to remember that you aren't supposed to twist or wring your satin sheets. It will deform the material and it might never be the same again, even after a little bit of ironing. Also avoid placing them in a dryer.
Air drying is recommended and once done, you can finish up with some light ironing in the medium setting.
What Are The Best Satin Sheets To Buy
Comfy deal charmeuse satin sheet set, 4-piece. Satin sheet colors can be quite limited and can leave you with options that are traditional and dated.
But thanks to this particular brand, you can actually have comfortable satin sheets in bright pops of color. The satin weave is smooth to the touch. It has a seamless feel due to its high thread count.
MK collection 4-piece full sized soft silky satin deep pocket sheet set. It's quite a long description but it's worth it, if you ask us. It's made out of polyester and polyester blend material. The deep red shade is a consumer favorite based on rankings.
Chvonttow 3-piece satin sheets luxury silky satin bed sheets set. It's made out of 100% polyester satin fabric and has been rated with 5 stars in hotel bedding experience.
If you want to replicate the feeling you get in a pricey hotel bed, this is it for you. It also comes with easy care and can be machine washed in the cold setting.
Are there are pros and cons of satin sheets that we missed? Let us know what they are in the comments section. For more related content visit our pros and cons of bamboo sheets article here.