Here's the types of pine wood flooring including price, durability, finishes, comparison to oak flooring, best stain color and tips for cleaning & repairing pine wood floors.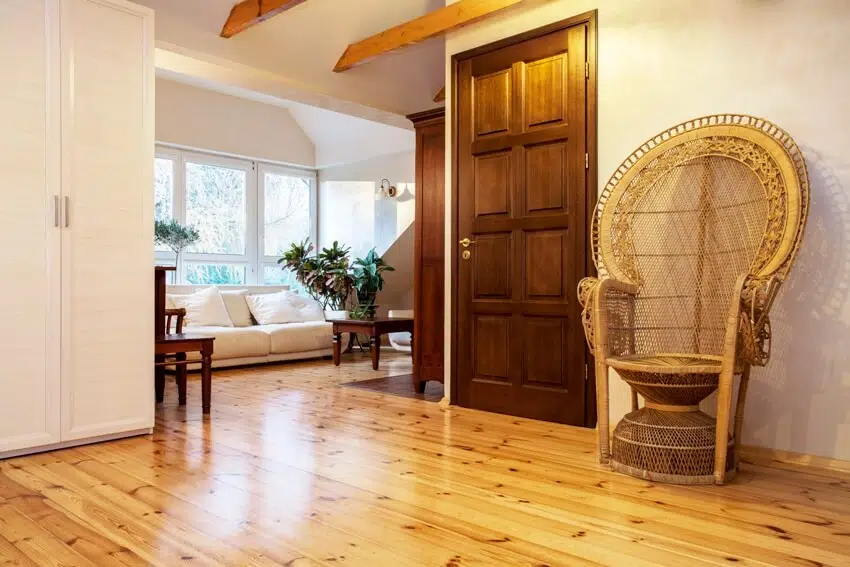 Pine flooring is a traditional and timeless flooring option. In actuality, pine floors can be traced back to Colonial America, when pioneering colonists covered their floors with wide-cut pine panels. These floors were composed of native pine species, including Eastern white pines and pumpkin pines in the Northeast as well as longleaf pines located in the South.
The majority of pine floors in the United States are now made of white pine, while some old houses have magnificent pumpkin pine flooring. Even though pine is a softwood instead of a hardwood, it is indeed a long-lasting and practical option for residential flooring.
However, is pine suitable for your home? In this article, we will discuss the cost, care, durability, and other features of pine flooring.
What Are Pine Wood Floors?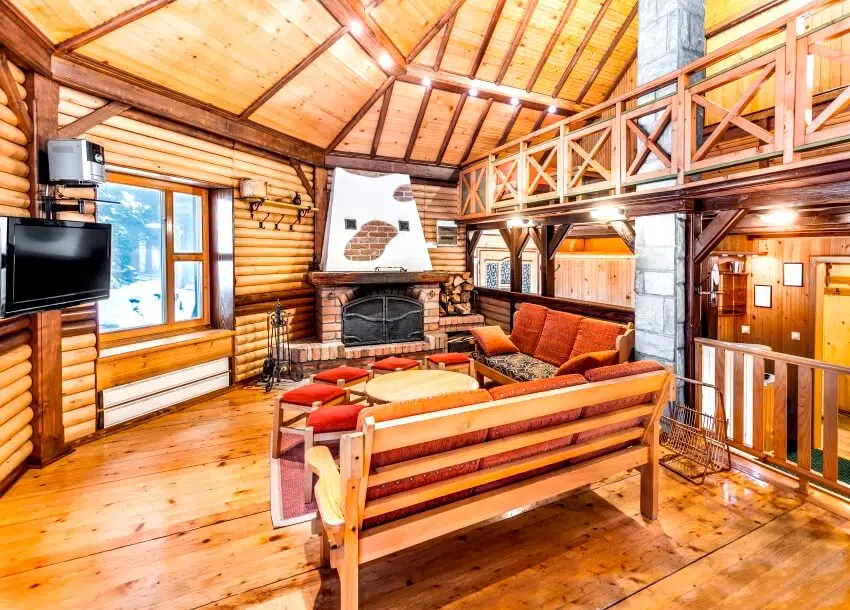 Pine flooring is made from softwood from pine trees. Because the pine family contains over 200 species of trees, the varieties of wood floors available are quite diverse.
Pine wood flooring is widely known because of its noticeable wood grain and attractive knots, which lend the floorboards a distinctively rustic appearance. Notwithstanding being a softwood, pine is quite durable and tends to come ready to be treated based on your specifications.
Pine wood is particularly soft, making it vulnerable to scars and dents. However, one person's dent is another person's flair and personality. This flooring will stiffen over time. Because as you step on this wood flooring, the fibers become compact and get increasingly harder.
Moreover, because some pine wood species are substantially softer than others, only several types are approved to be used as flooring. Longleaf heart pine, vertical grain pine, Southern yellow pine, and prefinished pine are all examples of pine that are widely accepted for floors. Nonetheless, some types of pine are now used nowadays, those are what we are going to disclose later.
Is Pine Wood Good For Flooring?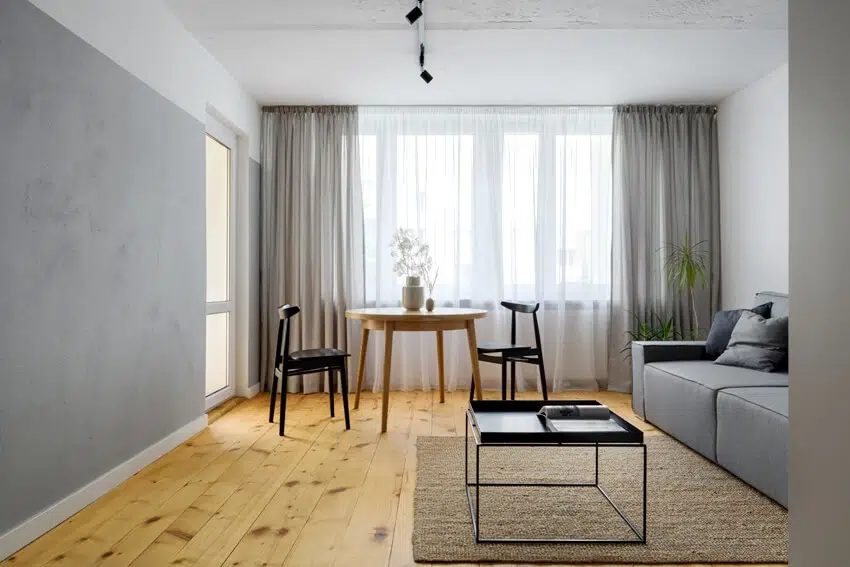 Arguably, pine wood is a very good option for flooring, and there are a number of reasons why. Let us go through some of them:
When Properly Maintained, Pine Wood Can Technically Last for a Lifetime
The longevity of pine floors is undoubtedly its most impressive feature. A well-maintained genuine pine floor, like other types of wood flooring surfaces, can survive for decades.
Furthermore, because pine flooring is so soft, it is extremely simple to refinish. That implies you can also do spot-treatments if necessary, though you may employ an expert to guarantee that the finish blends flawlessly.
The Appearance of Pine Flooring is Very Eye-Catching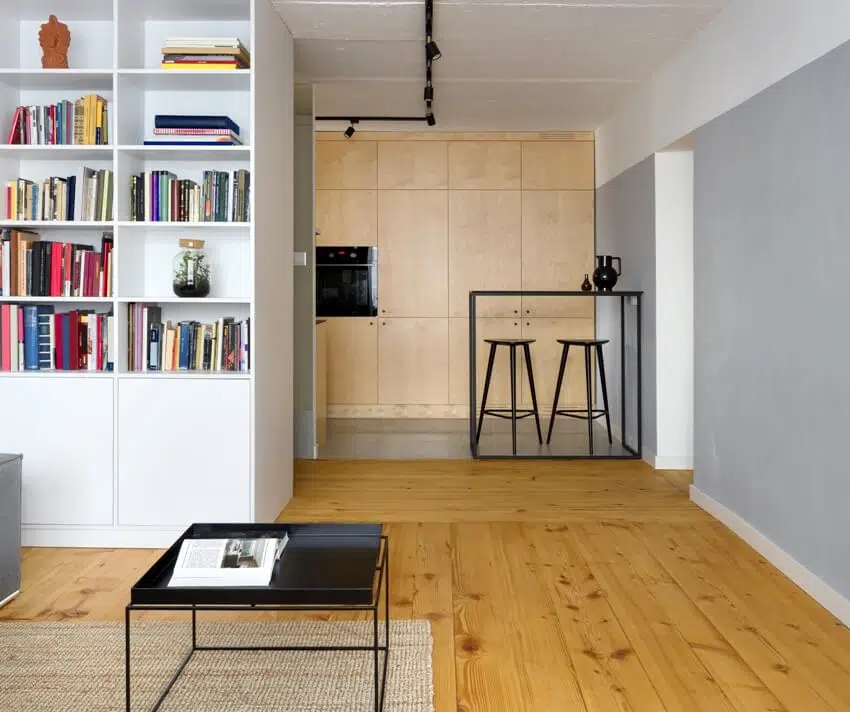 Pine is widely regarded as one of the most attractive forms of wood flooring, and we could not be more in agreement! You can also choose between normal pine and knotty pine for a whole different look.
If you are unfamiliar with knotty pine, it is a gorgeous pine variety that exposes the naturally twisted aspect of pine, giving it a primitive, natural feel. The most difficult decision, however, will be picking which sort of pine to use as they are all eye-catching.
Pine Flooring is Very Sustainable
Pine is a relatively abundant and sustainable wood. It is very resilient and durable. It also grows swiftly. Pine trees are found predominantly in the Northern Hemisphere and comprise over 100 diverse species.
Furthermore, because pine trees are common throughout the United States, obtaining this sort of wood can be easy. You do not have to be concerned about the environmental impact of transporting your floors from all over the world.
Pine Floors Can be Easily Customized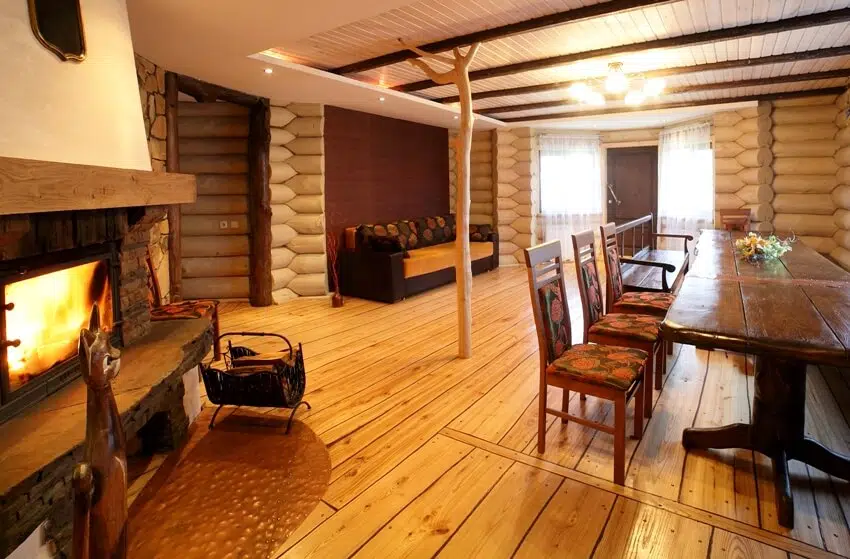 One of the most appealing aspects of pine flooring is that it can be customized to your preferences. Pine flooring is frequently available unfinished, which implies you can paint, stain, or lay out your own amazing wood flooring patterns.
You can make things appear the way you want them to with pine floors, and if you want to change them in a few years, you can simply sand them down and start over.
Since pine wood is porous, it easily absorbs a wide range of stains.- interior designer, Maria Bott
Pine Floors are Relatively Inexpensive
If the price of hardwood floors has put you off, pine may be a great alternative. Pine flooring is frequently less costly than hardwood flooring, yet it still provides the advantages of wooden flooring that will provide you satisfaction in the coming years. In other terms, the perks of a wood floor without the costly price of a wood floor.
Types Of Pine Wood Flooring
Heart Pine Wood Flooring
Heart pine flooring has existed since the beginning of American design. This type of pine flooring has played an important role in American culture. Heart pine timbers were harvested from old growth Longleaf pine forests along the Eastern and Southern Seaboard more than 200 years ago.
Heart pine floors are now cut from the core of old Longleaf pine trees cultivated in Alabama under ideal climatic factors. These trees have rich colors ranging from pumpkin and amber to deeper colors as well as appealing grain lines, lovely knots, and a density that is comparable to Red Oak.
Moreover, heart pine flooring is the most popular type of pine flooring as it is the most robust, making it less prone to breakage. Since it is largely made of the tree's heart, this sort of flooring has a lot of gold, crimson, and amber hues.
Even though Heart pine is legally classified as a softwood, its toughness exceeds that of Red Oak. It can withstand dents and scratches better than other softwood flooring options such as Eastern White Pine. There are numerous kinds of Southern Yellow Pine, but authentic Heart Pine is only obtained from the slow-growing Longleaf Pine.
Red Pine Wood Flooring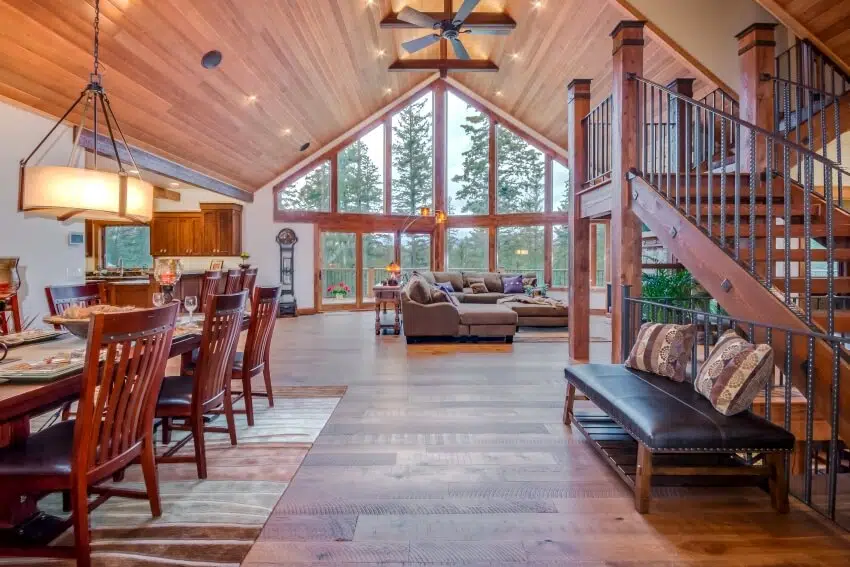 Red pine is ideal for individuals who prefer a more traditional appearance. It can be stained in a variety of colors to provide the intended effect. Brown tones, white, gray, and grayish-white washing as well as ebony, red tones, and other stains work nicely with it.
This type of pine does have a few knots, but it is not considered a knotty pine flooring. Knots of varied sizes, for instance, provide elegance and complexity to the wood. Depending on the look a customer wants, Red pine would be the primary option because its appearance is ageless and it matches the architecture of the remainder of the space.
Red pine flooring is an excellent choice for individuals searching for the most cost-effective option to acquire a plank floor, as it is typically less than half the price of hardwood. It is indeed a terrific choice for individuals who want to see the stress and strain on their flooring.
However, a floor of this density tends to get dings and scratches more quickly than hardwoods. Fortunately, over a period, this flooring produces a genuine and natural wearing pattern that hardwoods cannot match. Look no further if this is the appearance you are pursuing.
White Pine Wood Flooring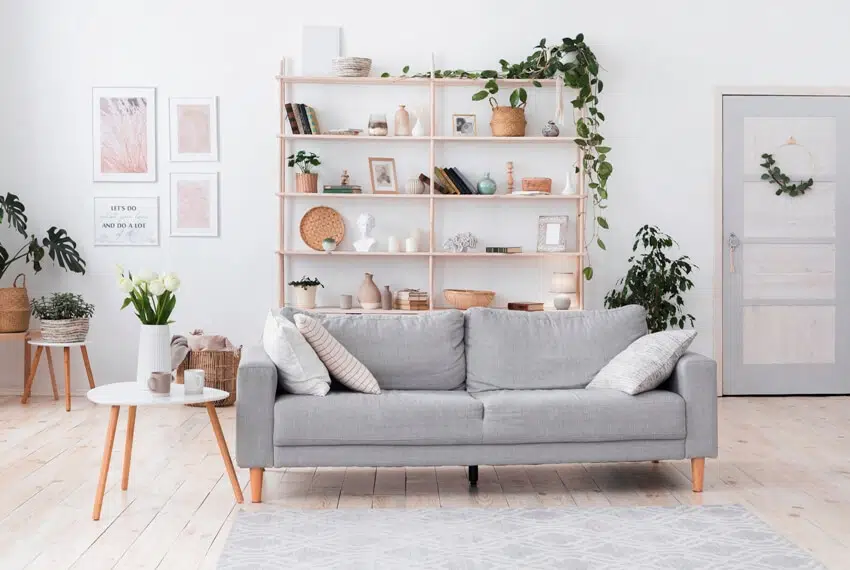 Eastern White Pine, a popular pine flooring option of early New England colonists, produced longer, broader boards that allowed for expeditious floor construction and ease of maintenance. White Pine flooring can now be seen in anything from ancient colonial homes to modern urban houses.
Although White Pine flooring is a sturdy and resilient material, it will show degradation with time, but it will bring character to the flooring as well as any business and residential setting.
Moreover, White Pine flooring is manufactured from boards taken from the Eastern White Pine trees, which can be obtained from Newfoundland and Northeastern America to Northern Georgia. White Pine was commonly employed by early colonists for construction timbers, wood wall paneling, interior woodwork, as well as flooring surfaces.
In terms of appearance, White Pine flooring has a seamless texture and lovely knots, as well as a variety of finish options, making it incredibly attractive for a range of different decoration ideas. Longer and wider pine flooring that has fewer seams can give the space a less cluttered appearance and a more spacious atmosphere.
Knotty Pine Wood Flooring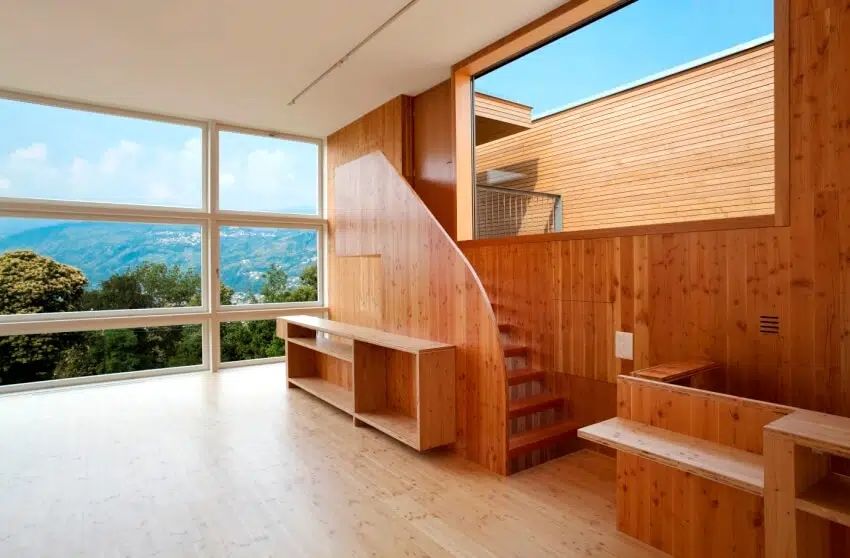 Knotty Pine flooring is constructed from floorboards that are often cut from White Pine trees. To keep the knots in the floorboards from slipping out, they must be small and firm.
Knotty pine wood flooring is a traditional component of houses constructed around the beginning of the twentieth century. It is a greener selection for flooring than hardwoods such as oak because softwood trees, such as pine, grow at a much faster rate.
Knotty pine flooring looks beautiful in any home, but they are sometimes more challenging to maintain because of the soft finishing on this type of softwood. However, with great attention, knotty pine flooring can last much longer.
Pine Wood Flooring Prices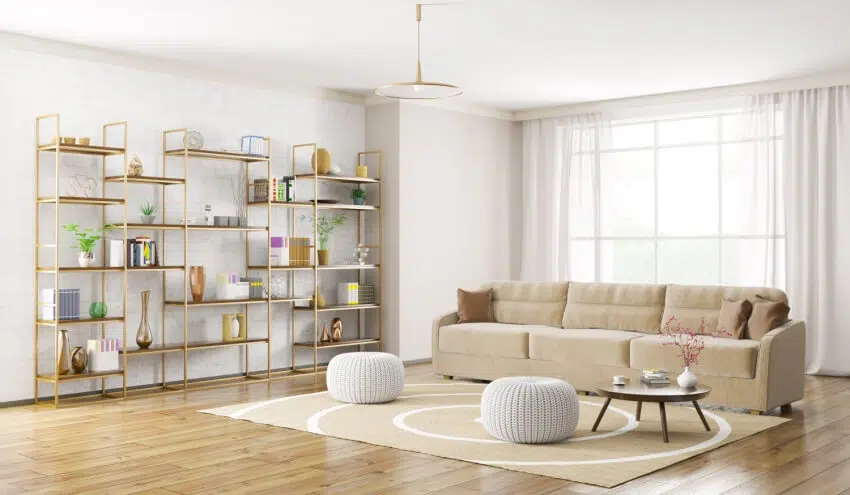 Numerous homeowners select pine for their future home flooring because of its low cost. The standard pine material for a residential flooring application may cost around $1.50 to $2.00 per square foot.
However, most of the other prevalent pine wood floors may cost between $2.50 and $5.00 per square foot. Indeed, not all pine is made equal, and several homeowners utilize this low-cost starting point to justify purchasing a premium variety of pine.
The price of wide-plank repurposed pine flooring is around $10 per square foot, but it varies on the wood species.
However, here are the usual costs of pine wood flooring per type:
• Heart Pine Wood Flooring – You should anticipate paying more than $8 per square foot installed and completed, depending on the method you pick. You can consider the transportation cost of this heavy material as well.
• Red Pine Wood Flooring – On the marketplace, you can expect to pay around $2.50 to $7 for a red pine flooring per square foot.
• White Pine Wood Flooring – Normally, the cost of this type of pine wood flooring runs from $5.50 to $8.50 per square foot.
• Knotty Pine Wood Flooring – The average cost of this type of pine wood flooring ranges from $3.50 to $5.
Pine Wood Flooring Durability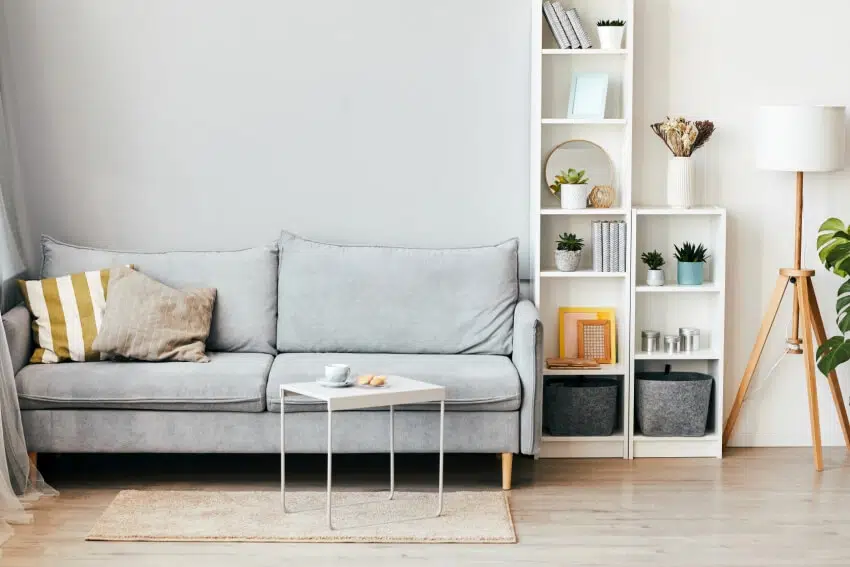 Pine flooring is a very long-lasting and durable flooring material. In fact, pine wood floors that are 100 years old or older are still being used across the globe. Unlike an ephemeral floor treatment such as linoleum, pine wood flooring tends to last a lifetime. Pine rarely shrinks or swells, even though it will benefit even more from a polyurethane treatment in a humid climate.
How Long Will Pine Floors Last?
Untreated and neglected pine floors could last for 10 to 15 years. However, if you are going to take care of it properly (regularly sealing, treating, polishing, or varnishing), this type of wood flooring has a great chance to last for a lifetime. As aforementioned, there are pine wood floors that survived for 100 years and are existing up to this moment.
Best Finish For Pine Wood Floors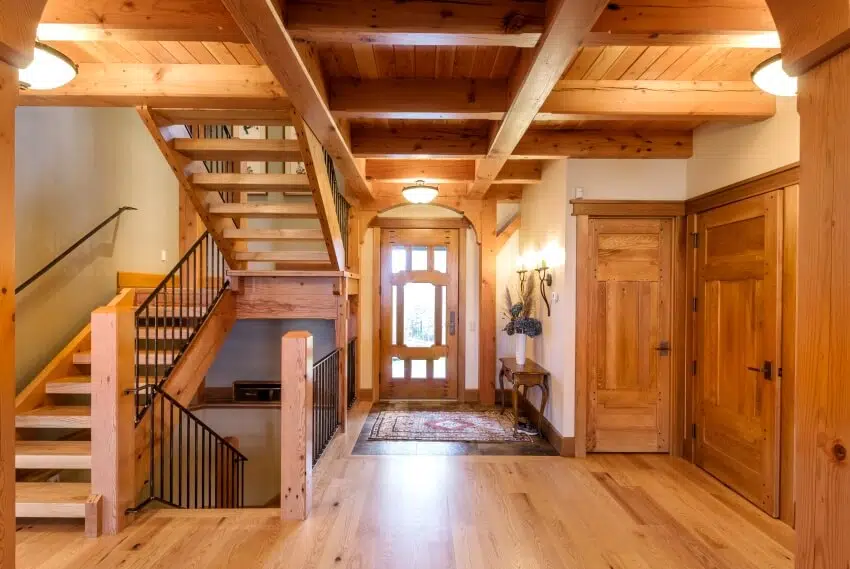 The optimum finishing for pine floors is determined by the type of pine and the aesthetic you want to achieve. But we will give you our general recommendations.
Surface finishes, unlike oils, sit on top of the floor rather than entering it. Surface treatments that are commonly used include lacquer, shellac, generic varnishing chemicals, as well as wax.
Nevertheless, without a doubt, polyurethane reigns supreme. Polyurethane is arguably the best option for finishing your pine floors.
Polyurethane treatments shield pine flooring from chemicals that might ruin them. Furthermore, it prevents hazardous bacteria, dirt, and debris from eroding the construction material. These advantages are why polyurethane finishes are so popular in construction projects and materials, particularly in treating pine wood floors.
Best Stain Color For Pine Wood Floors
In general, a special walnut stain combined with a gray stain would work very well for pine wood floors. A special walnut stain complements pine floors. It is a medium brown that is neither too dark nor too light. It might seem very deep on other pine wood varieties though.
Our recommendation is to wipe it off right away and not let it settle for too long. Afterward, you can apply gray staining right away. Allow the gray to penetrate the wood rather than wipe it away completely.
Pine can be quite yellow and can occasionally look orange when stained with walnut stain (brown). Fortunately, the gray stain aids in the removal of the orange tint. Gray can occasionally resemble blue. On the color wheel, orange and blue are opposites.
Hence, by using gray stains, the orange in the wood can be canceled out by the blue. This combination is very suitable for pine floors. It is neither too dark nor too light.
How To Clean Pine Wood Floors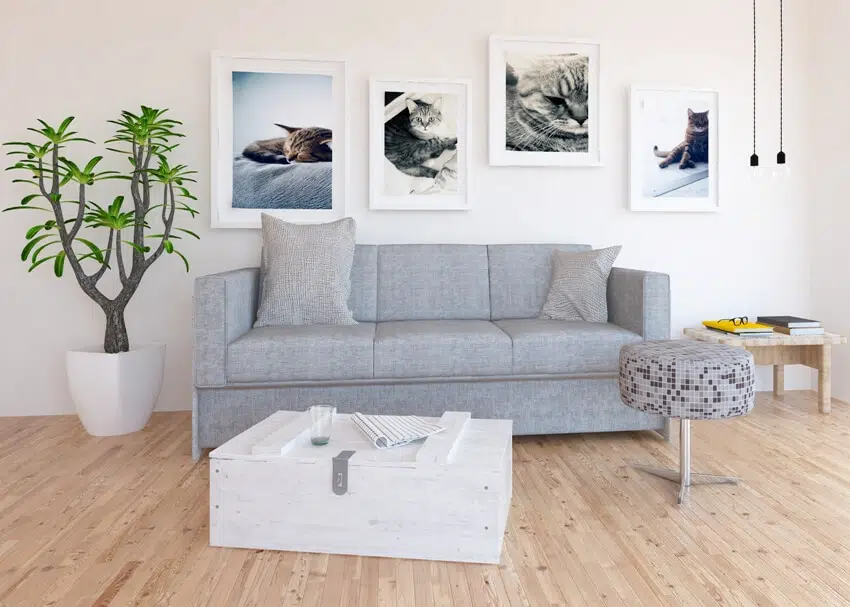 Here are some tips and reminders when cleaning Your pine wood floors:
• Relocating furniture or foot activity on floors can incorporate dirt or damage the pine surface. Dusting your floors regularly will help them retain their sheen. Keep your pine flooring clean and dust-free to keep them looking new.
• For a quick daily cleanup, use a dusting brush to effectively eliminate dirt. Use a hoover or vacuum once or twice a week to eliminate dirt from the nooks and corners of the floors.
• You may wash your pine floors occasionally to keep them clean and lustrous. Make sure to only apply a mild detergent that is safe for pine wood floors. Any chemical cleaning agents that can damage the finish from your pine flooring or cause them to tear should be avoided.
• Carefully clean away the filth using a moderately wet mop. Water will discolor a pine floor, so do not get the mop so wet that it creates drips and streaks. If a stain is sticky, use a moderately damp sponge soaked in soapy water and exert pressure to eradicate it manually.
• When cleaning pine wood floors, avoid using abrasive materials that might produce scratches or damage the finish. Allow the floor to air-dry after washing it, and then cautiously return any furniture.
• Shoes with a sharp heel or metals on the bottom should be discouraged since they can leave traces on the floor. A bare floor can be protected by an area rug from filth and breakage induced by footwear or furniture.
• On chair and table legs, use wheels with soft bottoms to avoid scratching the pine floors. Put safety coverings if you must drag something across the flooring.
If water or liquid spills on the floor, clean it up as soon as possible to avoid discoloration. Do not spray water, harmful chemicals, or paint on a pine floor.
How To Repair Pine Wood Floors
Here are the steps on how you can repair or restore pine wood floors to their original condition: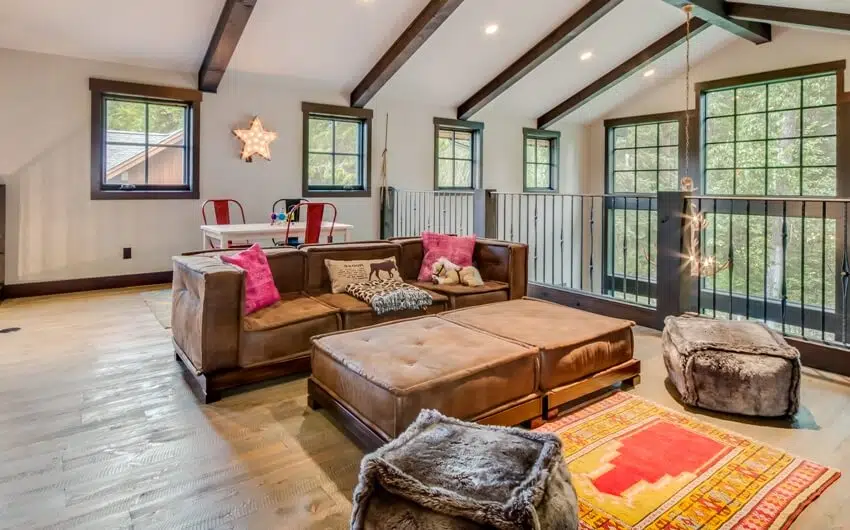 1. Lightly sand the damaged areas. To remove the sawdust, use a dry cloth to wipe the area. Use a finish that complements your floor.
2. If there is a severe burn, use a sharp knife to scrape away the burnt area of wood. Fill the area with wood filler or scratch hider. Allow drying according to the manufacturer's instructions. Sand the area to bring it up to the same level as the remainder of the floor. Use a finish that accents your flooring.
3. Detach the damaged boards from your floor by carefully prying them up. Uninstall them in one piece as much as possible so you have a blueprint to follow when creating or finding a new floorboard.
4. On the new floorboard, detach the bottom groove. Flip the new board over so that the bottom is facing upward. Trim the groove on top that is facing you using a circular saw. Start nailing the new boards to the floor joists.
5. Countersink any exposed nail heads found on the flooring. Pound the nail using a mallet or hammer until the head is level with the surface of the board. Bury the nail heads below the wood flooring surface with a nail hammer.
6. Start refinishing by sanding. After this, vacuum the entire area.
7. Apply a wood conditioner to the floors and allow them to dry for 15 minutes. After this, apply your chosen stain. Make sure it works in the direction of the pine wood's natural grains.
8. Wipe away any excess stain with a clean, dry cloth in the direction of the wood's natural grain again. The longer the stain remains on the wood, the darker the hue. Change rags frequently to avoid redistributing the stain and avoid rubbing the wood too hard. Allow for an 8-hour drying time.
9. Spread a thin coat of polyurethane in the direction of the grain over your pine floor. Allow for 2 hours of drying time before sanding with 220-grit sandpaper. This provides a surface for the next coating to adhere to. Vacuum the dust and then wipe it away with a dry cloth.
10. Apply a third coating of polyurethane to the surface. Allow for a 24-hour drying period before reintroducing furniture into the space.
Pine Wood Floors Vs Oak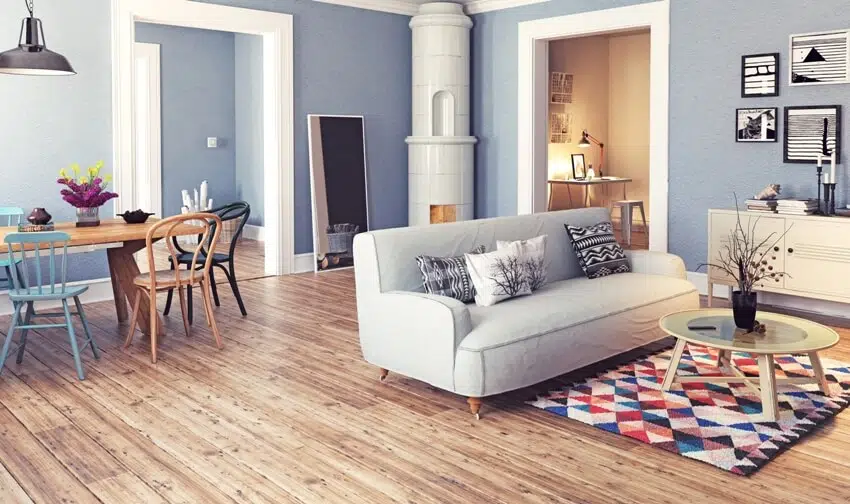 Indeed, hardwoods and softwoods grow in different ways. Hardwood trees feature a covering and a distinct water-taking mechanism than softwood trees, giving their wood a different arrangement.
Hardwoods, on average — but not always — have superior strength, durability, and stability than softwoods. Notably, oaks are hardwoods, whereas pines are softwoods.
Oak trees' boards are significantly stronger, weightier, and thicker than pine trees' since they can take well over 100 years to grow and survive for more than three centuries. Oak is far less likely to scratch or dent.
Pine wood, however, is a softwood that is often lightweight due to its speedier growing phase – it is softer and has less overall durability compared to oak. But, it is still considered a durable option for floors.
Given the strength and durability benefits that oak has over pine, as well as the slower development speed, it is unsurprising that oak is more expensive than pine. A typical oak flooring for the home can cost more than twice as much as a pine counterpart.
Pine is more prone to damage, but it is still suitable for many applications, including flooring. When properly handled and maintained, it can last as long as oak flooring.
Your selection of oak or pine might be influenced by your budget. Choose pine if you want a less expensive option or if you plan to treat your flooring with any type of finish you prefer. Because in terms of easy customization, pine wins the contest.
Oak flooring may be a better choice if you want it to undoubtedly last for a long time. They are, nonetheless, both elegant and stylish in terms of appearance. However, the final decision will still be yours to make.
Visit our guide to walnut hardwood flooring design ideas for more similar content.