Here we share our peel and stick roofing pros and cons guide including what is, how it's used for flat and metal roofs, longevity, if it's worth it, and the removal process.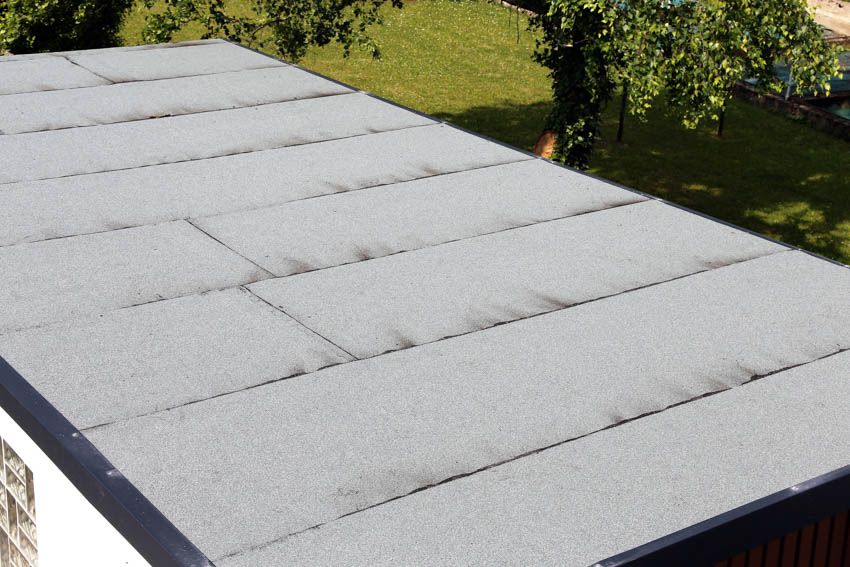 The peel and stick roofing underlayment is designed to be a superior replacement for the asphalt-saturated underlayment that has been a popular choice among homeowners. Nowadays, peel and stick roof underlayment is becoming the new trend, especially in hot and humid areas.
The biggest benefit of peel and stick roof underlayment is that it is much more durable than the traditional underlayment.
What Is Peel And Stick Roofing Underlayment?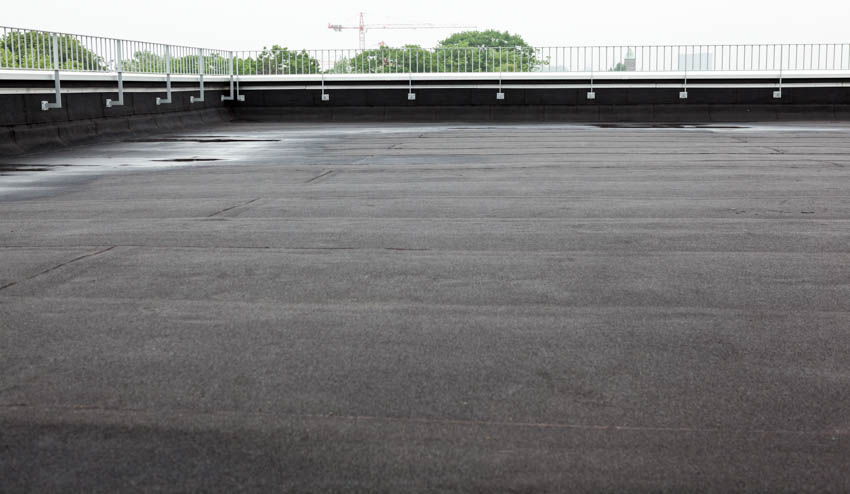 Peel and stick underlayment is made from a mixture of high-density polyethylene or polyester, which are rubberized polymer blends. The elasticity in this material makes it more durable than traditional felt as well as tear-resistant.
As an additional layer of waterproofing protection, peel and stick underlayment that helps prevent damage and leaks caused by wind-driven rain and ice dams. It has a longer life span compared to the felt underlayment, and so it prolongs your roof's expectancy.
Since this underlayment doesn't wrinkle, it creates a watertight barrier that blocks any space for water to pool and potentially penetrate its barrier. Another advantage is that this underlayment is easier to install and doesn't require any nailing.
The lack of nail holes provides a better barrier against moisture and mold-related problems. Many of these peel and stick underlayment products are fire-resistant, which is a definite advantage for the level of protection they provide.
The peel and stick roofing underlayment is suitable for use with, metal, concrete, plywood, wood composition board, and gypsum. These lightweight rolls (44 lbs.) make them manageable to transport and easy on the roof load.
Unlike asphalt underlayment which has the tendency to crack, tear, and peel; this peel and stick underlayment has a flexible facer that conforms to roof imperfections. The peel and stick roofing underlayment is best used for roofs with slopes as low as 2:12 and anything greater.
What Is Peel And Stick Roll Roofing?
Rolled roofing is also known as MSR is a mineral surfaced oil-based asphalt. It is a great choice for flat and low slope roofs that range from 0.5/12 to 4/12.
There are two main types of roll down roofing materials. The first is the asphalt variety consists primarily of one layer of asphalt blended with fiberglass. It's then rolled over felt before being attached to plywood or other base panels by nails and cold asphalt cement.
Seams are filled afterward using a roofing compound that prevents water from seeping through the plywood substrate. The second type of roll down roofing material is the modified bitumen which requires the use of a torch to heat the adhesive as it is being simultaneously unrolled onto the roof.
Although it does not look nearly as good as shingle or tile, this is typically used on roofs that are not readily visible.
While roll roofing is not very flexible in cold weather, it is durable and will last about the same length of time as a typical shingle roof, at about six to twelve years or longer. Read more about our guide on black roof shingles here.
Peel And Stick Roofing For Flat Roofing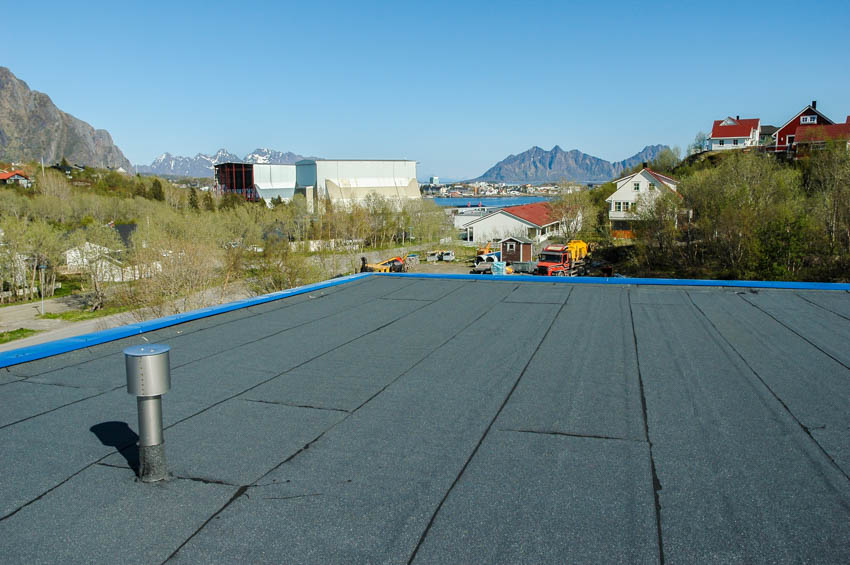 The best choice for flat and low slope roofs is the modified bitumen peel and stick roll roofing systems since this type of membrane roofing is an improvement over built-up roof systems.
It is also easier to install because the reinforcing fabric and bitumen binder are already combined into a single roll. These polymer-modified bitumen roofing materials are stronger, more flexible, or more heat resistant.
In order to ensure that these modified bitumen peel and stick roll roofing are watertight, it is usually installed in two or three multiple layers. and are perfect for low-pitched roofs where shingles, slate, or tiled roofing would not work as well.
Peel And Stick Underlayment For Metal Roof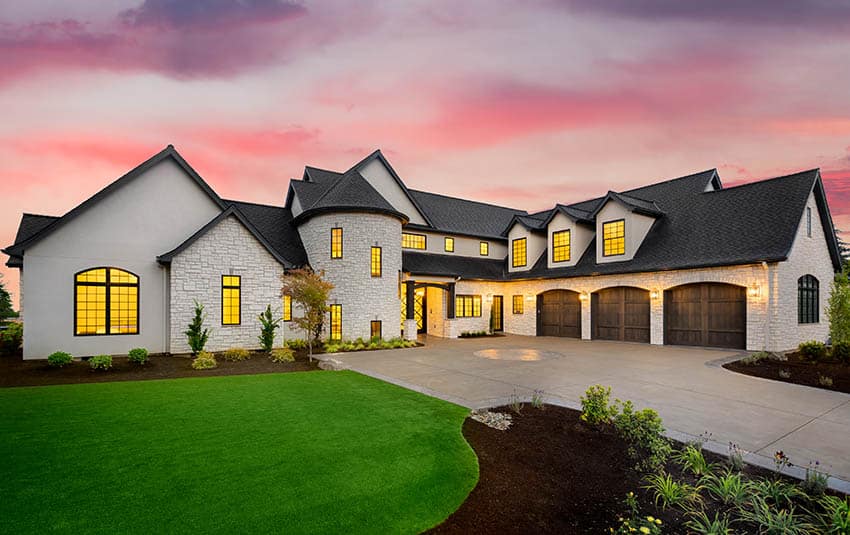 The temperature under a metal roof can get very high, and so a peel and stick underlayment is better suited for metal roofing than the traditional asphalt felt.
That's because when asphalt felt is exposed to excessive heat, it will dry out quickly. It will eventually be prone to failure because exposure to UV radiation deteriorates the asphalt felt. Whereas this peel and stick underlayment provides greater protection from higher temperatures that can reach up to 240°F.
Designed to stick to the roof deck, this peel and stick underlayment can typically resist air pressure changes thus serve as an effective air barrier material.
Peel and stick underlayment can also stand up to the severities of a cold climate, and protect the roof's eaves, valleys, dormers, and rising walls from ice dams as it has an excellent all-temperature performance.
How Much Is A Roll Of Peel And Stick Roofing?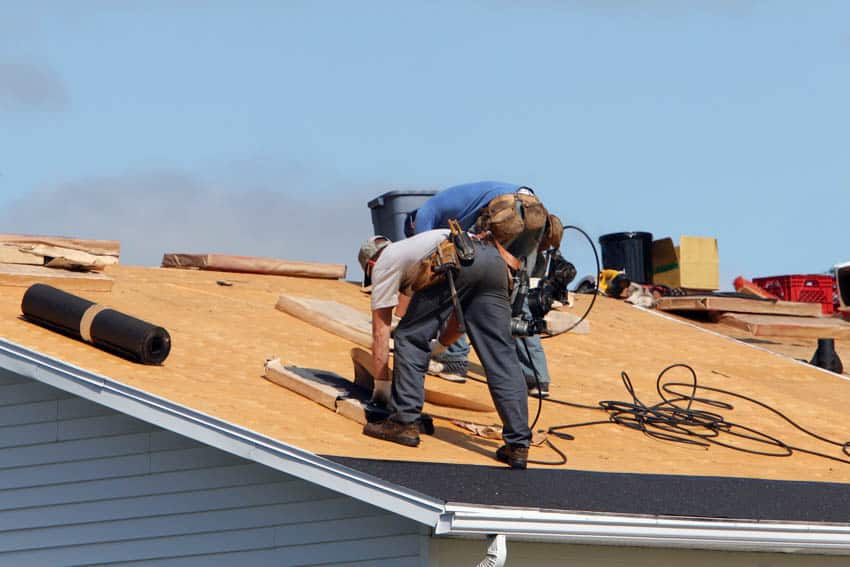 The cost of a roll of peel and stick roofing can vary depending on the type, brand, size, and quantity. To get an idea of how much a peel and stick roof underlayment would cost, here are some brands and specifications for your reference:
Titanium PSU30 Peel & Stick Roof Underlayment – Length Per Roll: 72. Width Per Roll: 36". Weight Per Roll: 48 lbs. Roll Size: 2 sq. Minimum Thickness: 45 mils – this product sells for $147.35
MFM Peel & Roof™ Self-adhering Granulated Roofing comes in a 39″ X 33.5'/Roll (1 sq installed) Thickness: 90-mills – this product sells for $142.00
MFM Peel and Seal – Thickness: 45 mills, Length of Each Roll: 33ft. 6in., Size 36in – this product sells for $138.51
How Long Does This Roofing Last?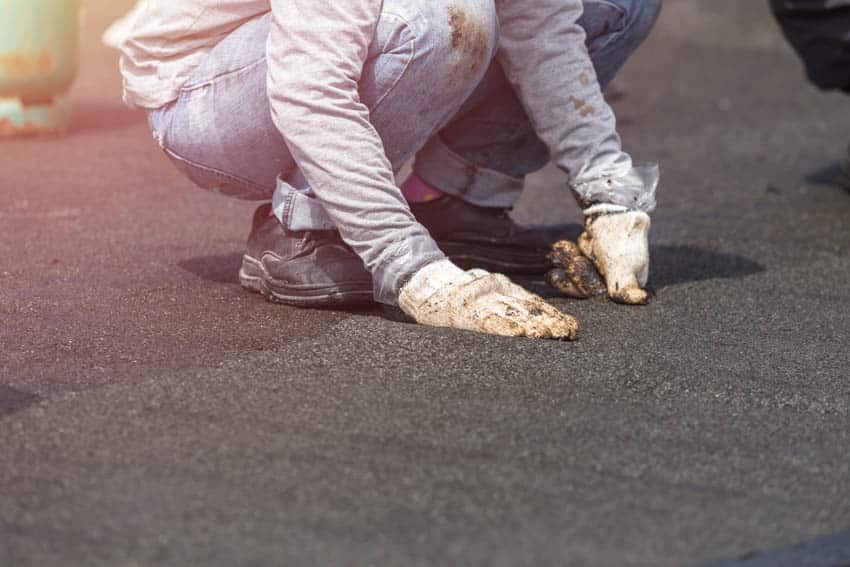 When it comes to peel and stick roofing, one common question is how long it lasts. Peel and stick roofing underlayment is typically rated to last longer.
It comes with at least a 15-year limited warranty up to a 40-year limited warranty for some brands making it more than twice the lifespan of traditional roofing felt. Another added benefit is the peel and stick roofing underlayment tear strength.
This type of underlayment has a much higher tear strength than traditional asphalt, which makes it less likely to rip in high winds. And because it has reduced water permeability, which prevents rain from leaking to the roof's deck.
How Long Will Rolled Roofing Last?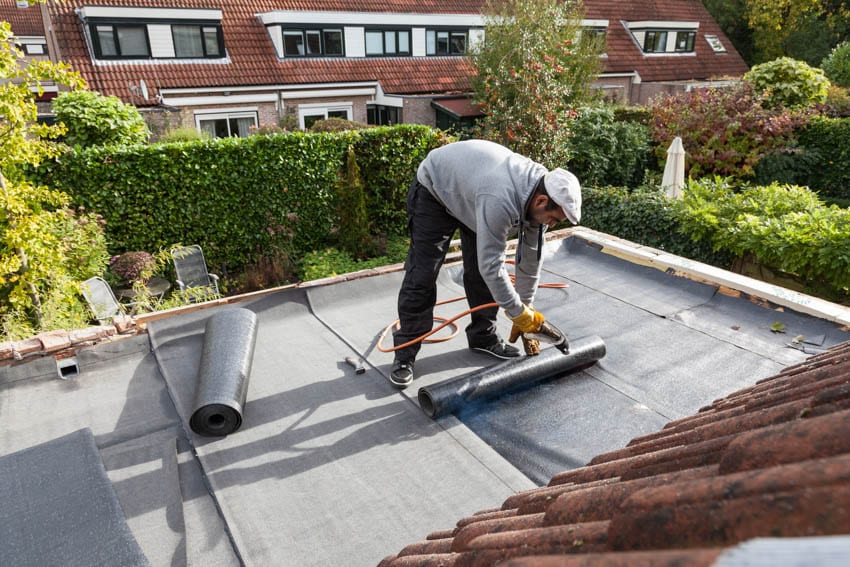 Rolled roofing is becoming a popular choice for homeowners especially for those who choose to have an extended roof over a garage or deck roofing built with a minimal slope. Rolled roofing is more appropriate for flat roofs and is available in a variety of colors that will match the color of the main house roof.
Rolled roofing has a maximum lifespan of 15 years. However, because it is a single-ply material you will see signs of deterioration after 5 years.
Even though this type of roofing requires replacement in as few as five years; to compensate for its limited and short lifespan, it is the cheapest type of roofing material in the market.
While the cost of rolled roofing is a huge bonus may make it very tempting, it is best to consider the life span as well before making up your mind. Read more about our guide on the best roof colors here.
Is This Type of Roof Underlayment Worth It?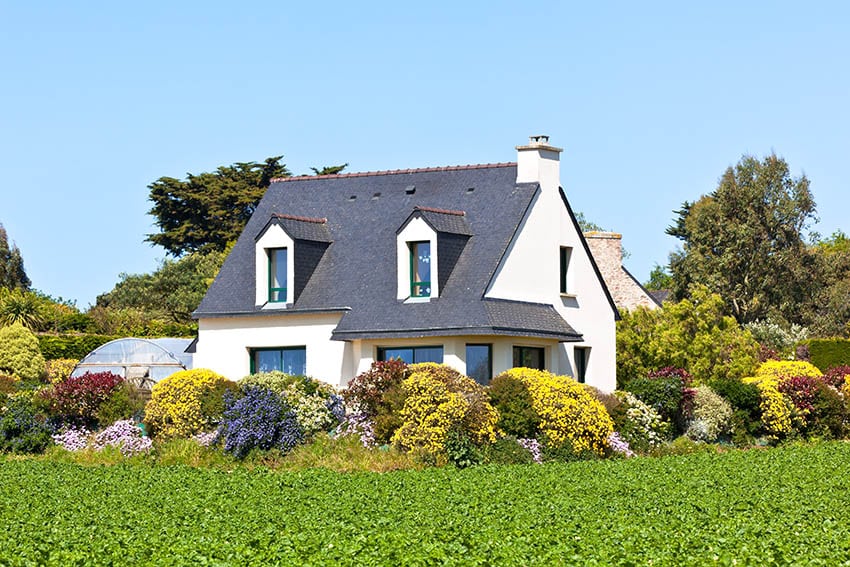 The peel and stick underlayment product is worth the additional investment by homeowners particularly in areas likely to experience strong wind and rain. It is always a better choice compared to traditional solutions like asphalt felt paper or tar paper.
Peel and stick underlayment has advantages such as being significantly more durable, having high-temperature tolerance, retaining less heat, and being efficient in minimizing the risk of water damage.
It serves several purposes such as creating a good base on which to install the top layer of roofing, fire-resistant, and offers protection against wind, rain, and snow. Read more about our guide on the different roof types here.
How Do You Remove Peel And Stick Roofing?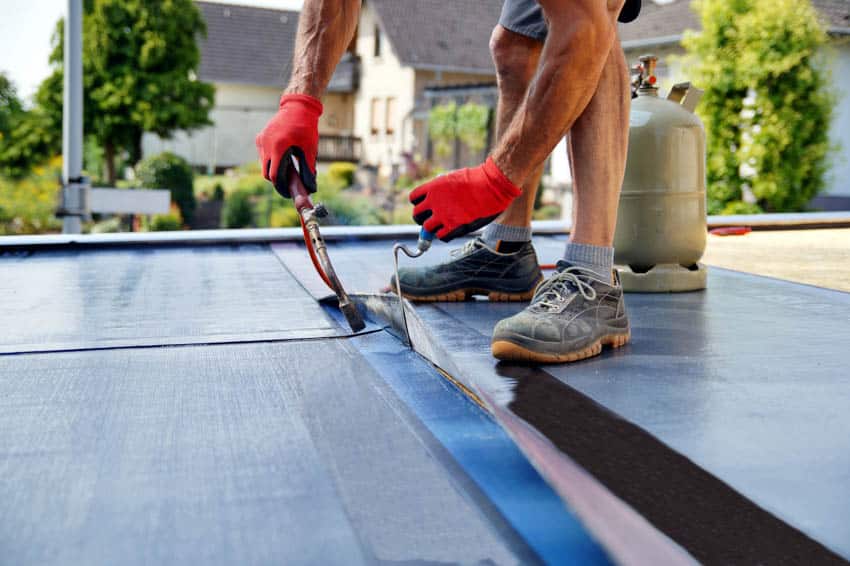 Removing peel and stick underlayment can be challenging due to its durability, it is designed to be a permanent installation. One way of removing the peel and stick roof underlayment is by using hot temperature. Another is by using a shingle pry tool removal or an anti-stick product.
However, in most cases the removal process will likely damage the roof decking; and so, if you do have to remove the peel and stick underlayment, might as well remove the decking, and replace that, as well.
But this type of underlayment doesn't usually need to be removed because it typically lays flatter on the roof deck which means that there are no ripples or wrinkles to deal with.
You can generally install a new peel and stick roofing underlayment right over the top of the original with ease. For the most part, peel and stick roof underlayment shouldn't cause you any issues.
The only time you should need to remove this type of underlayment is if it has been harshly damaged or if the deck underneath it needs to be replaced anyway. See more related content at our article about small deck ideas on this page.