Find out the benefits of installing a new roof and solar at the same time including why you need to update your roofing for solar panels, replacement tips, cost, and the best roof color.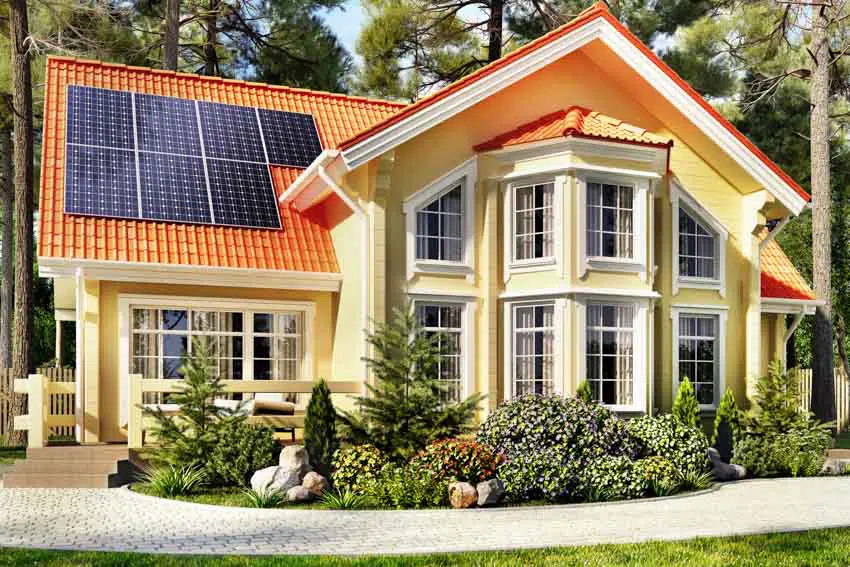 If you are thinking about getting a new roofing system or solar panels, you have probably pondered the advantages of getting both at the same time. In the long term, this could save you funds.
However, the majority of solar companies do not provide roofing services and vice versa. Fortunately, you can still find certain solar companies that also offer roofing services at the same time.
Many factors affect the option to combine both activities. Choosing when to do both can be difficult and frustrating. You can now relax, for we have the information you are searching for.
In this article, we will walk you through the entire roof replacement and solar installation process. This useful guide also contains advice and details to help you create an accurate decision when considering a new roof and solar at the same time.
Do I Need A New Roof For Solar Panels?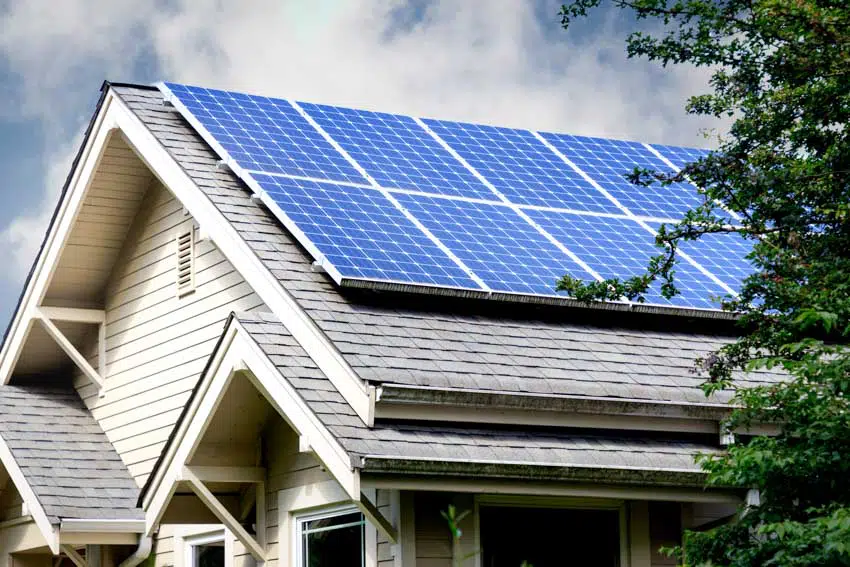 Not necessarily. As long as your roof is in great condition, it can be qualified for solar panel installation. Normally, before commencing solar panel setup, your roof must only be 10 years old or below and should be of reasonable quality. If your roof is more than 10 years old, you should get it inspected to see if it is still in prime condition for solar panel installation.
Fixing or updating your roof before installing solar panels will prevent you from getting the solar panels disassembled and then replaced.
A roofing specialist will assess your roof and ceiling for indications of problems, such as leaks, and also adequate airflow during a roof inspection.
In addition to defective types of roof shingles, additional roofing elements including underlayment, venting, or framing might have to be replaced. It is always preferable to fix or update these elements before beginning solar installation.
Therefore, if you want to ensure if you need a new roof before installing solar panels, undergo a roof inspection first. He or she will be the one who will tell you if you need a new roof or not.
Should I Replace My Roof Before Installing Solar Panels?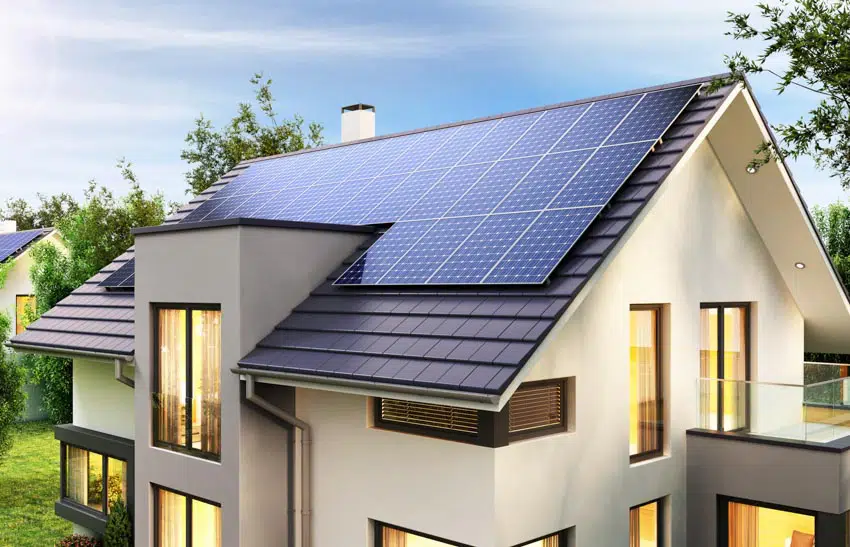 In all honesty, if your roofing system is still in good condition, you do not need to replace it before installing solar panels. As long as your roof can hold the load of a solar energy structure and possesses a considerable amount of years left in it, there is no reason to replace it at the same time you implement a solar energy installation. It may, however, all depend on your own personal preferences at times.
Here is how you can figure out whether a new roof and solar at the same time is appropriate for you:
• The Age of Your Roof: This is most likely the most important element in deciding whether or not to replace it immediately.
If it is only a year or two away from the edge of its estimated life expectancy, immediately replacing it will reduce costs. If the roof is just a few years old, or even halfway through its lifespan, replacing it may not be practical.
• The Price of Removing the Solar Panels: Are you adding a single little panel or a slew of panels? The solar panel sizes, their number, and their installation system may have a significant impact on the cost of removing them.
Waiting for a roof replacement might make logical sense if the expenditure is minimal. Nevertheless, if the price of removing the solar panels is substantial, it is more cost-effective to complete the roof immediately.
• Your Financial Situation: A complete roof replacement is an expensive investment, particularly if you are also making investments in solar panels.
If you do not have the funds for a whole roof replacement, you can just postpone it. When you do acquire the replacement, it might charge a little extra, but if you plan to have the funds by then, waiting could produce better results.
• Coverage for Solar Panels: UV light will be blocked by the shingles underneath your solar panels. This light is one of the primary causes that break out shingles and shorten their longevity. Shingles that might only last a few years may last much longer in the shade of the solar panels.
How New Should a Roof Be Before Replacing for Solar?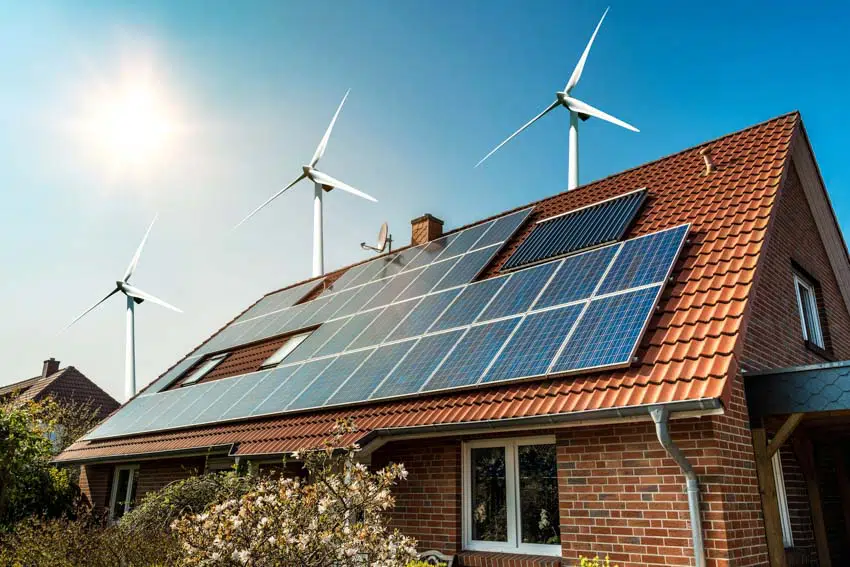 If your house is less than 30 years old, its original roof is most likely still in existence. If your roof is approaching the end of its functional life, you will almost certainly need to replace it before you can successfully mount solar panels.
Some people take into account installing solar while their houses and roof are less than 15 years old. A new roof is not always required in such cases. However, roofs do age differently, as it depends on the type of roof, the roof's workmanship, and weather conditions, thus this is not a hard and fast rule.
New Roof With Solar Panels Cost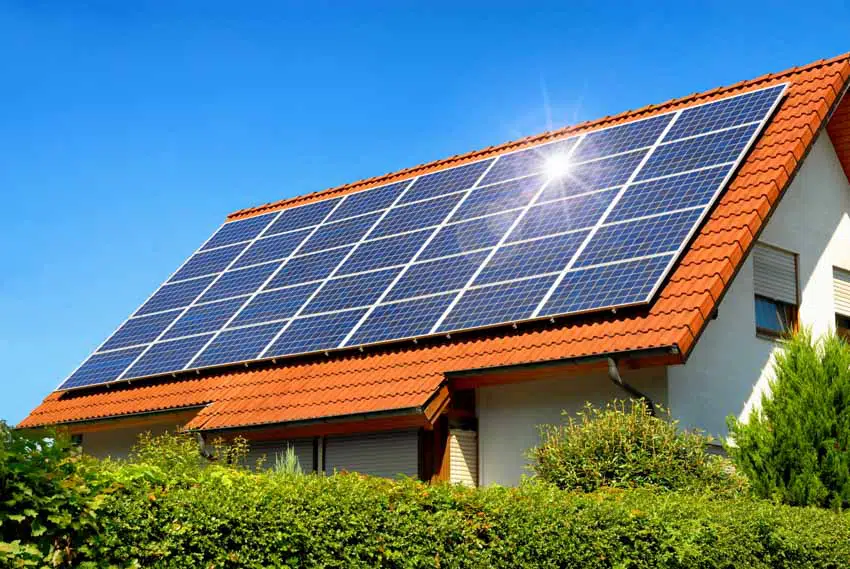 The solar panel system and installation might cost around $15,000 to $25,000 on average, contingent on the size of your roof. Although this might appear to be a costly investment, you can try to focus on the long-term savings you can get.
There are not many expenditures after the preliminary setup, hence if you retain them for a couple of decades, they will compensate for themselves.
However, that is just the solar panel installation cost alone. The average cost of a roof replacement is roughly $12,000, with most consumers spending around $12,000 up to $15,000.
The square footage of your house, its roof types, and the kind of roofing material you select are the two most important factors you will have to deal with on a project such as this one. So, the overall average cost of installing a new roof with new solar panels might cost you around $30,000 to $55,000.
Does A New Roof Qualify For Solar Tax Credit?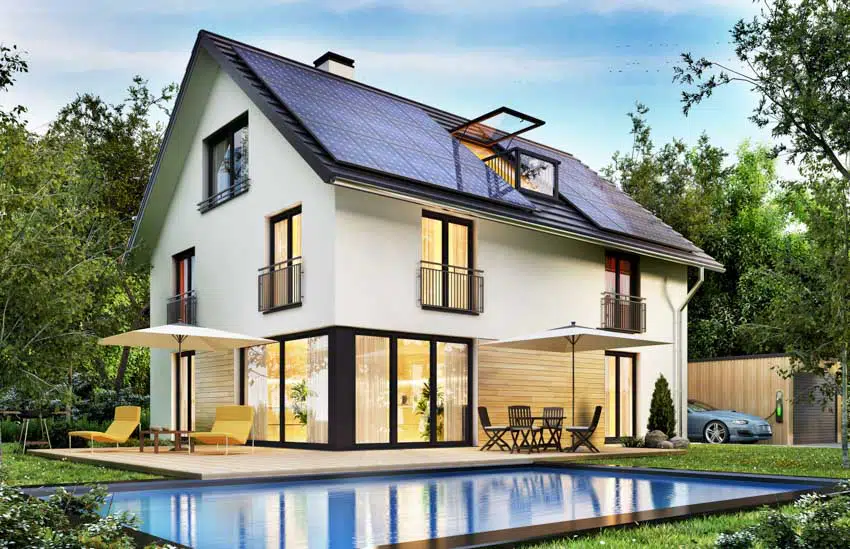 Tax standards can be difficult to comprehend for those of you who are unfamiliar with the IRS code, but here we deliver a definitive response supported by citations to the real tax regulations. Yes, when combined with solar installation and enhancements, a new roof qualifies for the 22% to 26% solar tax credit.
However, the taxpayer should own the home or property in order to be eligible for the federal solar tax credit for roof replacement. What many people do not comprehend is that you should also own solar panels. If you rent or mortgage your solar panels, you will not be qualified for the tax credit.
What Color Roof is Best for Solar Panels?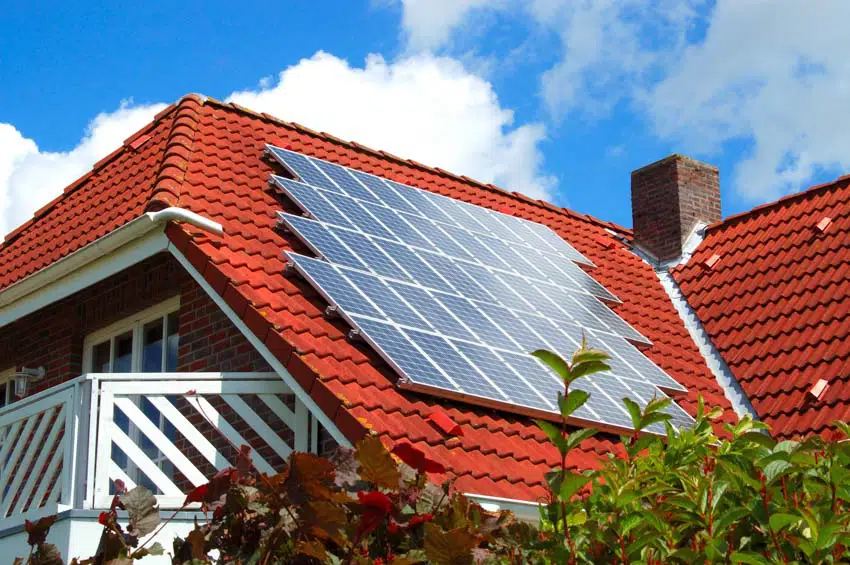 The majority of solar panel colors are either black (monocrystalline) or blue (polycrystalline). Monocrystalline solar panels are usually darker and more visually appealing; black panels with a black background and no cables are the most appealing.
Polycrystalline panels, which often have silver frameworks and white background, are less appealing since they are bluer and less stylish.
Since you will normally have two solar panel color options, which are black and blue, you will want to choose a roof color that can match blue or black. Read our guide to the best roof colors for more ideas.

Black solar panels atop a dark brown roof are not advised in most cases. If the shades complement, black solar panels on a black roof would be decent. Gray or gray-blue roofs and black panels also complement each other well.
Nonetheless, the best roof color for black solar panels is anything lighter in color, such as white, yellow, green, or light purple, since they are distant enough away from black to be complementary.
While the bluer solar panels look less professional generally, they can be easy to match on your roof; blue looks good on any backdrop. Roof colors that complement blue solar panels, such as gray, white, red, or orange, are also some of the most ideal options.
See more related content in our article about the best solar design software on this page.