Find out how to clean throw pillows including those that can't be washed, tips on how to sanitize and deodorize them, and how often your throw pillows should be cleaned.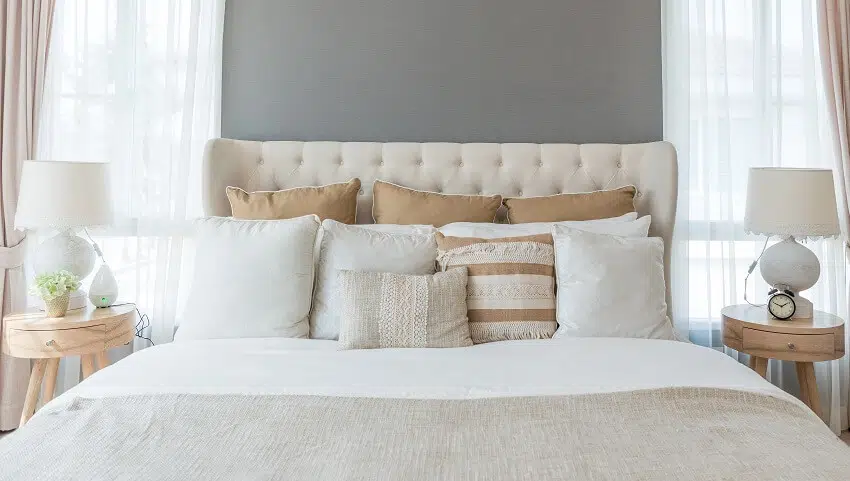 Throw pillows have a special place in most homes and if you happen to be just like most people, you might also be a little worried about how you can properly wash them.
Think about the gorgeous or beautiful pillows decorating your bed, or maybe consider your favorite ones you have adorning your sofa.
Throw pillows are much loved and can really do wonders for the aesthetics of any space in the home but they do come with a challenge: they're particularly tricky to clean properly.
Pillow Cleaning Tips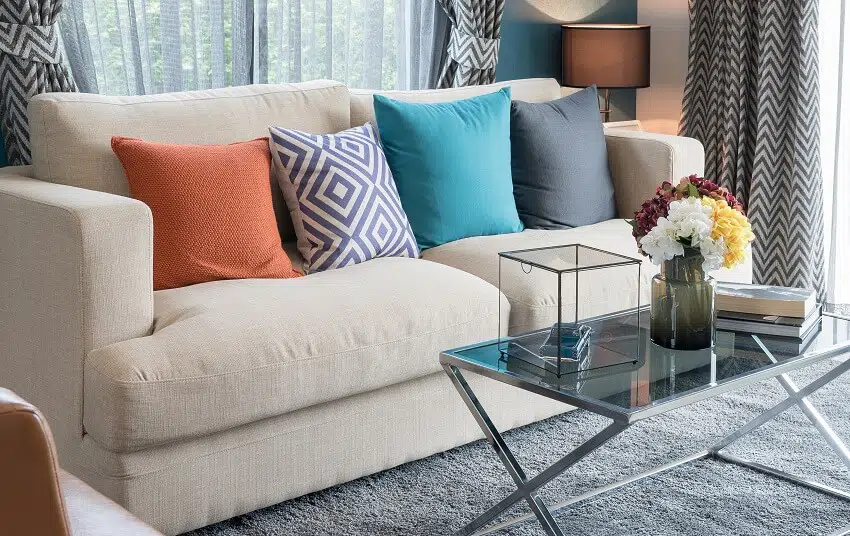 If you're wondering how you can clean your luxury throw pillows with no second guessing, then you've come to the right place.
This is an all-in guide on how to take care of those comfy but most likely dirty decorative couch pillows you have all over the house.
How To Clean Pillows With No Zipper
Throw pillows that have no zippers are a whole other animal to have to tackle. Here are some of the ways for you to take care of them the right way.
Get Rid Of Any Hair, Fur, Or Dirt With A Vacuum Cleaner
Think of this as a way to kickstart your cleaning process. Doing this will properly prepare your throw pillows for the rest of the other steps that you will be taking as it can set the stage for more thorough cleaning after that.
Most of the vacuum cleaners in the market these days have upholstery attachments. You can use this when you're vacuuming your zipperless throw pillows. There isn't any need for you to spend anything extra on this said attachment.
A high quality vacuum cleaner really can work wonders for physical debris such as fur, hair, dirt , and the like. Once you're done vacuuming the whole thing, give it a soft wipe. This is best done with the use of a damp rug or sponge. Add a few drops of essential oil to some water if you want a little something extra on the side.
Do A Thorough Spot Test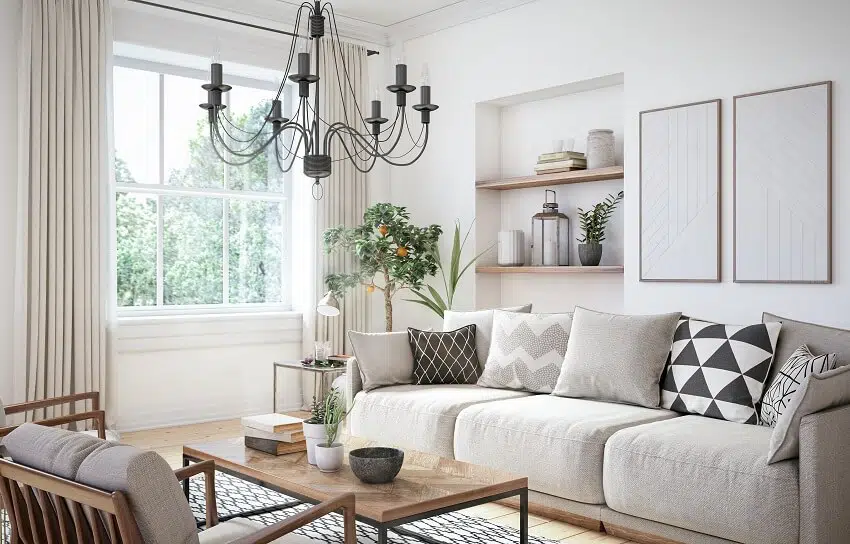 If you aren't all that sure about what your fabric type is for your throw pillows, doing a spot test would always be best. It is particularly useful to spot test fabrics that are light-colored as their colors can run quite easily.
Make sure that you use the same water temperature in the machine, as with when you wash your pillows, and add in some mild detergent.
The trick is for you to test out a small part of the fabric with a little amount of detergent mixture first. If there aren't any weird reactions and if it is unlikely that any unsightly stains will be made, then you can proceed. On the other hand, if you notice anything out of the ordinary, try out another detergent instead.
Hand-Wash The Actual Pillows
Zipper-less throw pillows are particularly delicate. This is why we recommend regular hand-washing compared to any other cleaning methods. This is the best way for you to ensure that your throw pillows aren't damaged in any way. You may also need to hand-wash depending on your pillow sizes.
The hand-washing process in itself isn't all that easy, though. You need to do specific things in order for you to get your desired results.
Materials needed to hand wash throw pillows:
Bucket, basin, or bathtub

Upholstery shampoo

Mild detergent
First step: Fill your container with an ample amount of lukewarm water that will be enough to accommodate your throw pillows.
Second step: Add a tablespoon or so of either upholstery shampoo or mild detergent. With gloved hands, mix the solution in until some foam is developed on the surface.
Third step: Put the throw pillows into the soapy water. Make sure that they are all fully submerged.
Fourth step: Scrub each pillow down. Do this the way you would normally scrub your ordinary clothes when you're hand-washing them.
Step five: Rinse the throw pillows with some cold water. Do this until the water is soap-free and clear.
Step six: Do not expose your throw pillows under direct sunlight. The heat coming from the sun might end up being too intense. This might ruin your fabric, especially if they happen to be of the delicate kind. Hang them under a shaded shelter instead until all the water dries out.
Use A Steam Cleaner To Deodorize And Sanitize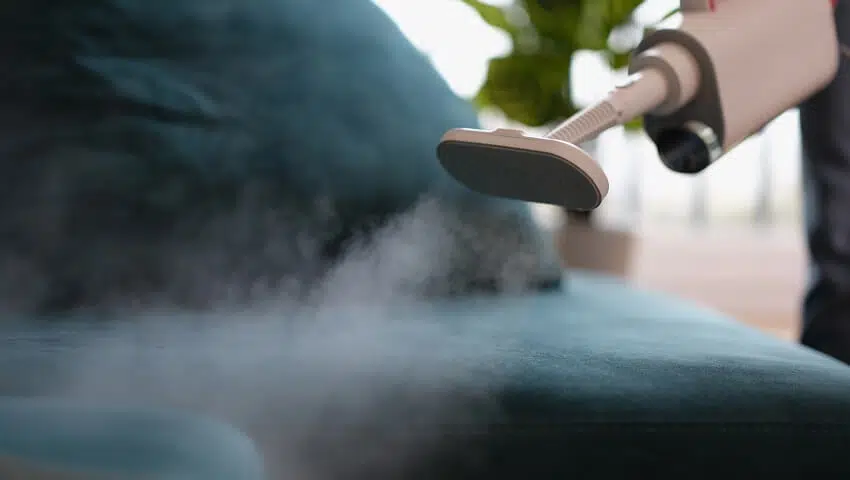 Although technically speaking, this isn't really a necessary step; but it can be quite helpful. It doesn't help give your throw pillows the appearance of a much cleaner finish but it does help in the way of making sure that they're free from germs, microbes, mites, and the like.
How To Clean Pillows That Can't Be Washed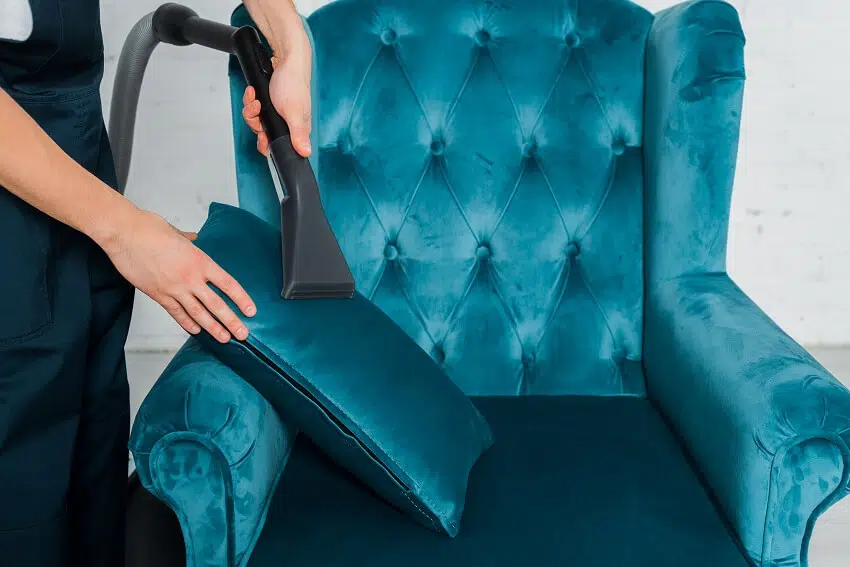 One solution to cleaning throw pillows that can't be washed is to sponge-clean them. All you really need to do is to get your hands on some high quality upholstery shampoo and a sponge.
You can then begin working by either rubbing gently or dabbing repeatedly until the visible surface dirt or stained areas have been removed.
How To Spot Clean Pillows
Throw pillows that have been tagged as "spot clean only" should neither be dry cleaned nor machine washed. This is because these pillows are made out of handmade, fragile materials that oftentimes have decorative elements such as sequins and lace.
If you happen to have these throw pillows at home, hand washing them would be the safest option you have.
Use a steamer or some spotting agent to get rid of any particular dirt or stain spots. Never use cleaning agents as they might leave residual watermarks on the delicate fabrics.
The next time you're in the market for some "spot clean only" throw pillows, make sure that you ask the salesperson for tips on how to actually get them cleaned.
You can always revert to the usual handwashing routine but know that knowing exactly what to avoid can be helpful. Mistakes can be costly as these throw pillows are quite expensive.
How Often Should You Wash Decorative Pillows?
Not overlooking the decorative throw pillows you have at home is of prime importance. These pillows are integral to the design of most of the spaces in your home. It really comes as no surprise why they've become so popular over the years.
How often you need to wash them all depends on whether they are purely decorative, or used often; whether they have removable covers or not.
The general rule of thumb is that you should remove the covers and get them washed and cleaned at least once a month. The filling inside the pillow also requires maintenance about every other month or so.
If you happen to live in humid areas or in areas that tend to get dusty or dirty indoors, perhaps you need to wash more frequently than that.
It really all depends on the climate that you're in and the sensitivity that you have towards dust and the like. The really nitpicky homeowners have gone to as far as washing every week or every other week.
As for the actual pillows themselves, just check out the washing instructions from the manufacturers. They're usually printed or embroidered on the tags to the pillows. Check out our guide to the different types of pillows here.
How To Disinfect Pillows?
There are a lot of ways to sanitize throw pillows. More often than not, these are critical info that you need to know considering the fact that not all throw pillows are fairly easy to clean or wash.
Sanitizing them, however, also depends on the kind of materials they're made of or how they're actually constructed. Here are the steps:
Remove The Pillow Covers
The covers of some throw pillows may be sewn directly on the core of those pillows but most of them actually come with covers. They can have buttons, zippers, flaps, and the like that you can open so that you can take the inner pillow out.
If your throw pillows are closed and there isn't any way for you to undo the stitches and redo them once you're done cleaning, you can just proceed with focusing on cleaning the outsides of the pillows instead.
Wash The Inner Pillow
Here are some special considerations on the kind of throw pillows you may have:
Foam throw pillows: Hand-wash in some warm and soapy water.
Polyester and feather throw pillows: Machine wash with soap and lukewarm water.
Cotton throw pillows: Air them out or replace them altogether when they get very dirty. It's recommended that you don't wash them as they can get lumpy and clumpy.
Identify What Materials The Pillow Covers Are Made Of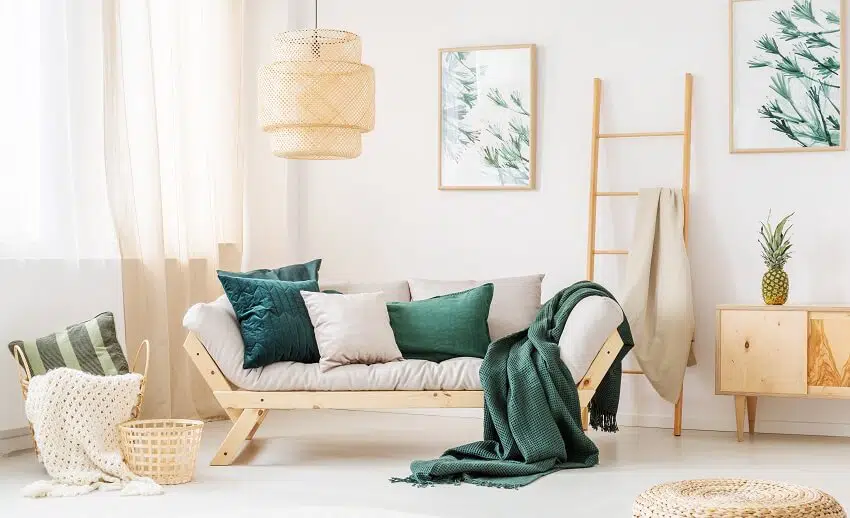 Most pillow covers come with tags that have content info or some sort of washing instructions that you might find helpful. Pillows that are made out of leather, suede, wool, or silk should never be washed with water as this can ruin the materials.
If The Covers Are Washable, Wash Them By Hand Or In A Washing Machine
If they aren't washable, spraying them with some disinfectant might help. You can also sanitize them further by sprinkling some borax on them. Leave this on for about an hour before gently vacuuming the pillows.
Always try the back of the pillows first before spraying or using borax just to make sure that it won't stain your pillows. Fluff your throw pillows, put the cover back on, and enjoy!
Can You Sanitize Pillows In The Dryer?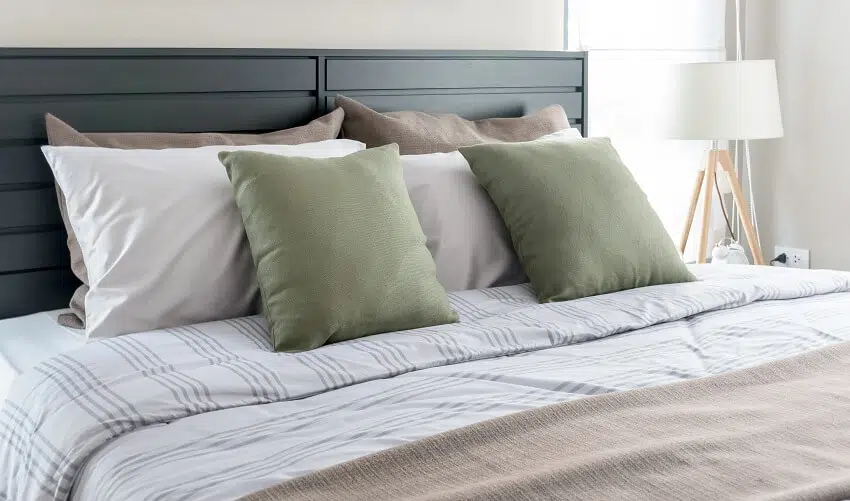 If you've identified that your throw pillows are made from materials that are safe for machine drying, then this really is the best thing to do if you want to keep them sanitized.
Washing is great for getting rid of physical dirty but when it comes to actually disinfecting them, tumble drying them may just be your best bet.
Put your pillows on high heat for about 30 minutes or so. This should be more than enough when it comes to killing most germs found in your pillows.
Visit related content like how to clean a fabric sofa and how to clean lamp shades to give you more cleaning tips.