How much does an oven weigh guide including the weights for a wall oven, range combo, microwave, toaster and double oven together with some tips on how to move heavy appliances.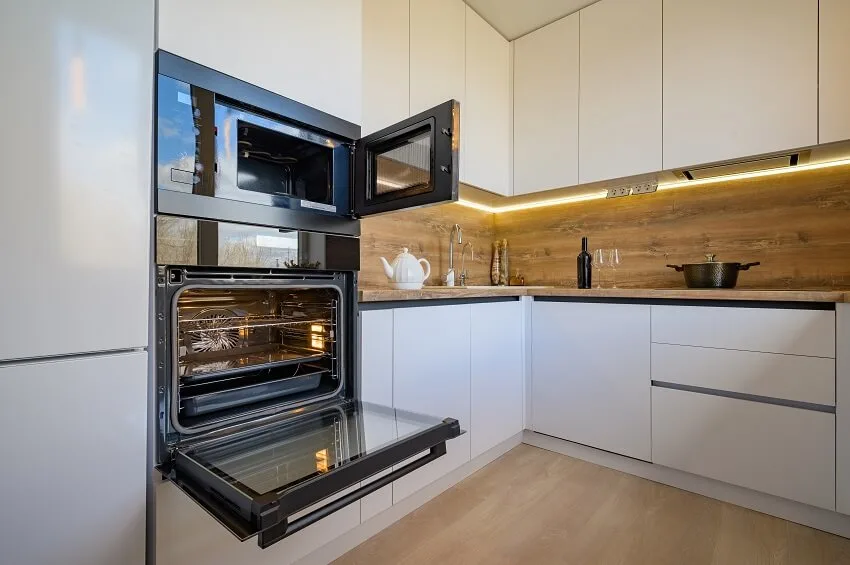 For those seeking a brand new oven, you might have spent hours browsing through different models and features. While these are all important, have you thought about how much does an oven weigh?
An oven can be heavy, making it challenging to install. That said, your pick should fit in your kitchen and fulfill your daily needs.
Don't know where to begin? Read this article as we provide you with a full scoop on what to expect in terms of oven types and weights before making your final decisions.
How Much Does A Wall Oven Weigh?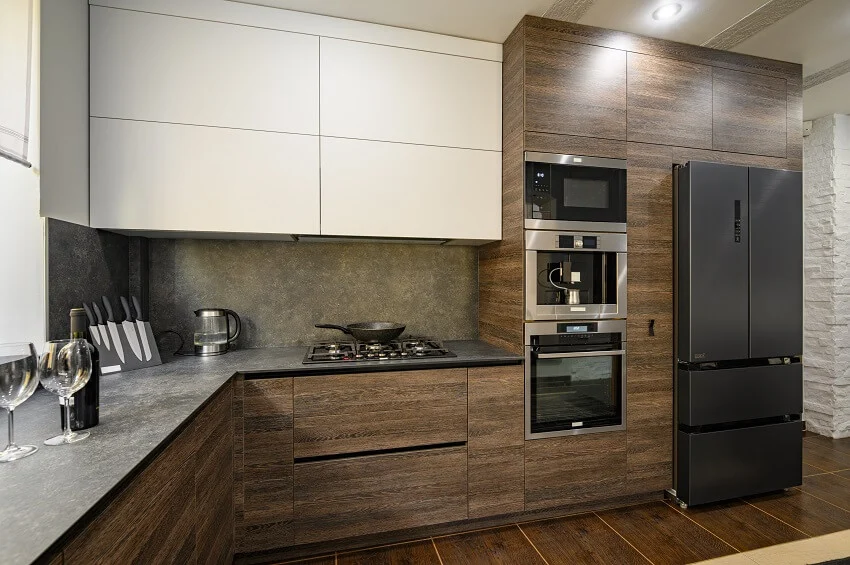 Having a wall oven or a built-in oven in the kitchen is like a mark of luxury that draws many homeowners to have this appliance tucked into their kitchen walls. However, you will have to be careful about the oven size you are planning to purchase. The bigger your wall oven is, the heavier it weighs.
The most compact wall oven available in the market is a 24-inch oven. Depending on your preference, you can choose whether to have a gas oven or an electric oven.
If you select the former, expect your gas oven to weigh between 115 and 175 lbs. The latter option is considerably lighter at 82 to 114 lbs since there is less hardware involved.
Larger wall ovens that measure 27 and 30 inches wide weigh between 75 and 180 lbs. If you want a medium-sized 27-inch wall oven, your appliance can be as heavy as 75 to 155 lbs. A 30-inch large wall oven weighs between 77 to 220 lbs where a gas wall oven is on the heavy side.
Weight of Oven Range Combo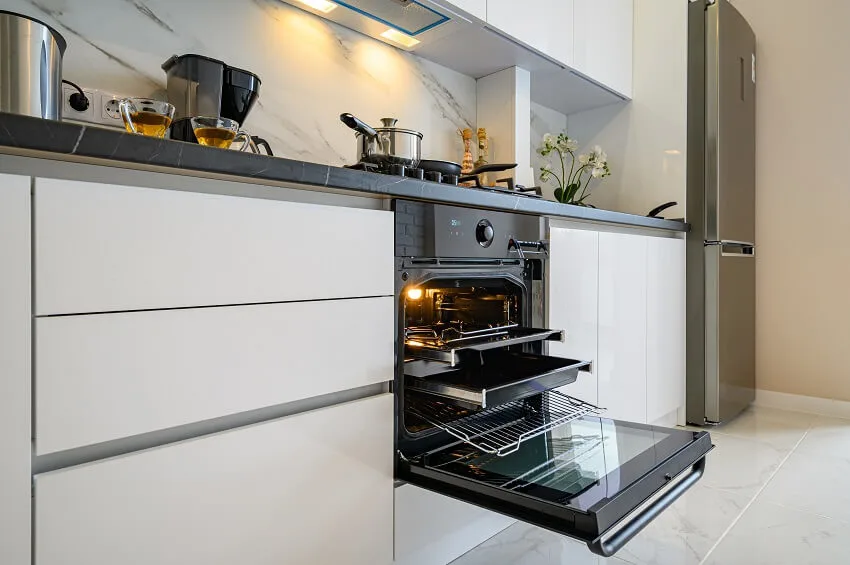 An oven range is a combination of a stovetop for cooking and an oven for baking, perfect for those not keen on installing a built-in oven into their walls. The primary advantage of this stand-alone oven is flexibility and convenience. See our stove vs oven guide here.
An oven range usually has multiple burners and a spacious two to three-layer oven at the bottom half, making it easy for you to cook and bake delicious dishes. Once a traditional stand-alone oven type that runs on gas, it has gone through extensive developments over the past decades.
You can find oven range combos that have an induction stove and electric ovens, for example. They also come compact or large-sized. Read more about the types of Cooktops here.
Compact oven ranges measure between 20 to 24 inches, while standard-size oven range varies from 30 to 36 inches wide. The average weight for an oven range of these sizes is 87 to 280 lbs.
How Much Does a Double Oven Weigh?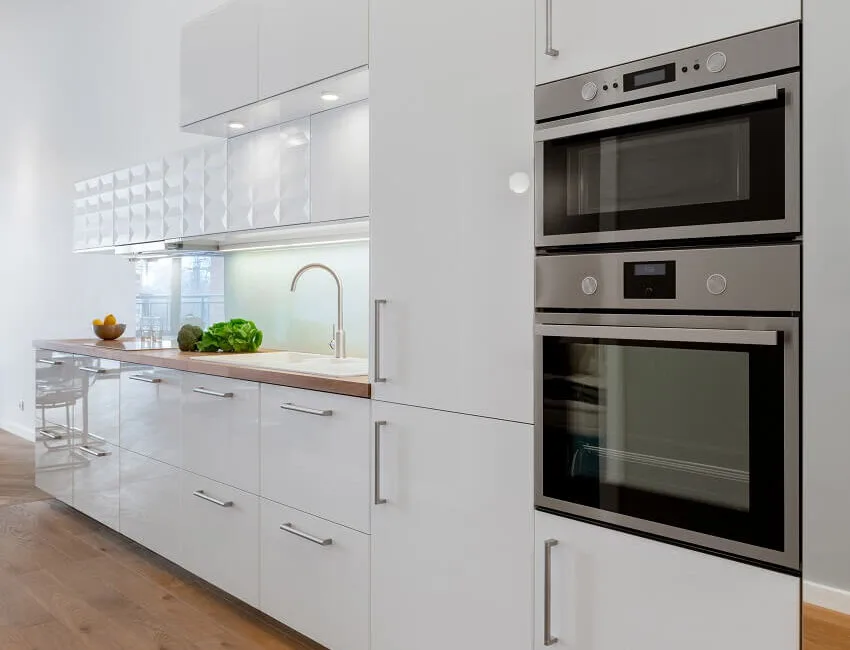 For the kitchen pros who love to host their friends and family over meals, a double oven might be a practical option for you. Basically, a double oven is where two separate ovens are on top or next to each other.
Why would anyone want this?
One that comes to mind is it lets you bake one or two savory dishes and a sweet dessert at the same time. Thus, saving you a lot of hassle in the kitchen while you catch up with your guests.
In terms of weight, it boils down to whether you are purchasing a built-in double oven or a double oven range combo. The first type has a similar width to its single oven counterparts and weighs around 150 to 250 lbs. The second type measures 36 to 50 inches and weighs between 200 to 450 lbs.
How Much Does a 30-inch Electric Stove Weigh?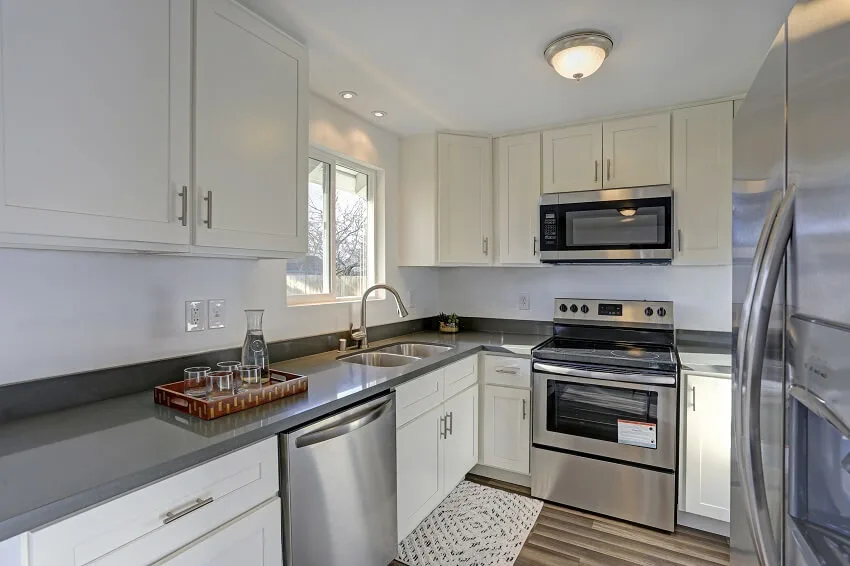 Home appliances have become more eco-friendly, offering electric options for ovens and stoves. Among the many advantages of having an electric stove are:
• Your kitchen remains cooler than when you use a gas stove;
• The stove is less hazardous to touch;
• Elegant and modern by design.
The most sought-after electric stove found on the market is a 30-inch electric stove. It comes with a single oven at the bottom and weighs around 160 lbs.
Weight Of A Microwave Oven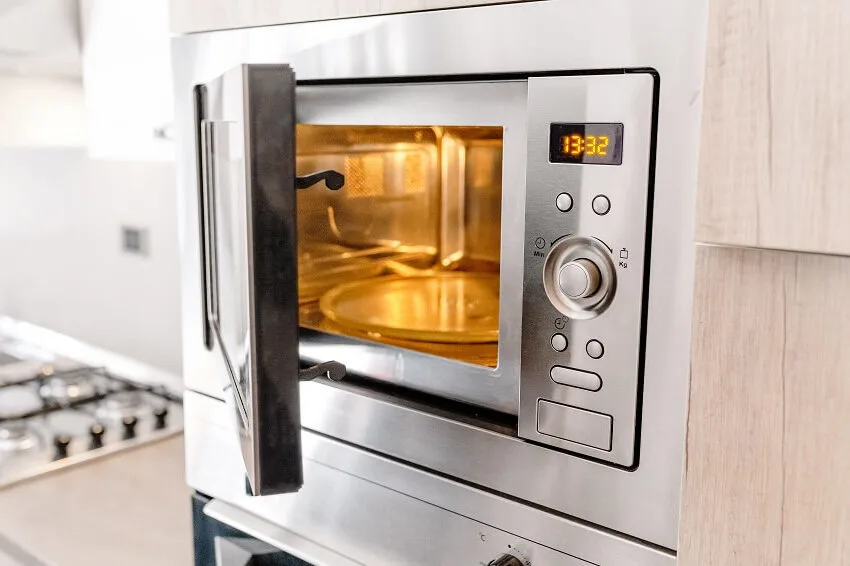 There is much debate about whether you can bake in a microwave oven. The answer varies from a maybe to a definite no, with the latter coming from experienced bakers. This argument stems from the fact that the heat generated by a microwave doesn't bake the same way as other oven types do.
But microwave ovens are, without a doubt, a convenient and must-have kitchen appliance, primarily for re-heating food. On average, countertop microwaves weigh between 28 and 55 lbs.
Larger over-the-range microwaves are installed into the wall and can be as heavy as 50 to 75 lbs. Finally, full-size or commercial microwaves vary from 33 to 136 lbs. Again, size matters.
Weight Of A Toaster Oven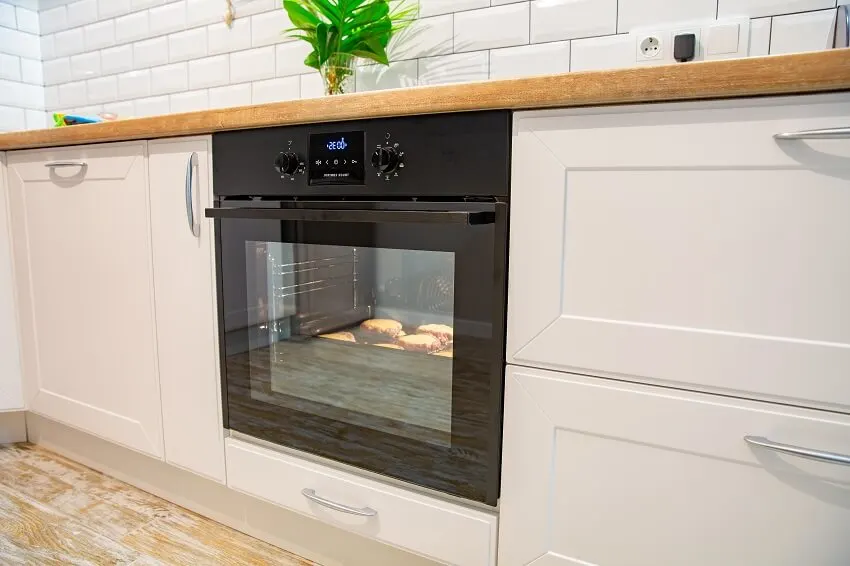 Toaster ovens are as portable as microwave ovens, but they function differently. One key difference is that toaster ovens produce more heat than microwaves because of infrared radiation. That said, they are perfect for baking pastries, pizza, other savory dishes, and toasting bread.
This small kitchen wonder weighs the least across many oven types. A toaster oven has an average weight of about 25 lbs.
If you are looking for a portable baking appliance that can also toast and warm food, then a toaster oven is your best bet.
How Do You Move An Oven?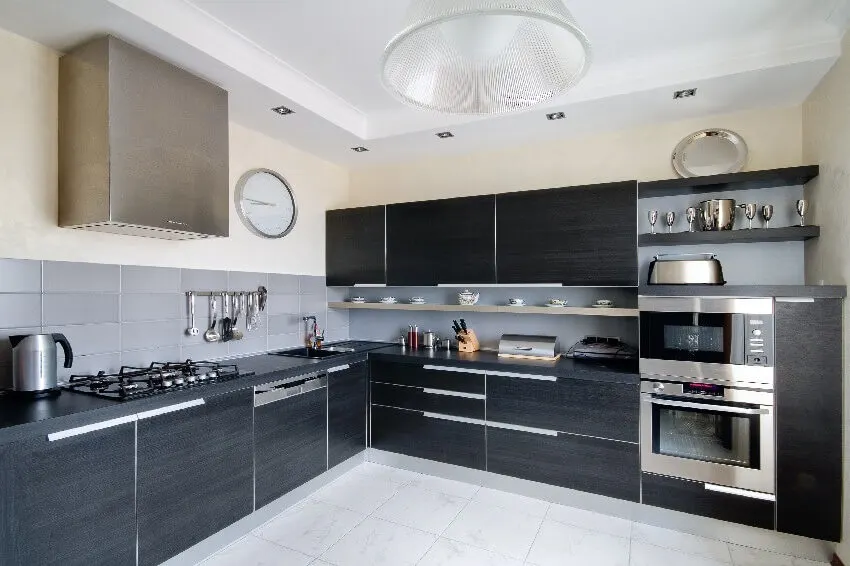 As previously mentioned, you need to choose an oven that fits your kitchen space yet fulfills your daily needs. And as you have learned by now, the weight of your oven is a deciding factor in your purchase.
Given that they are heavy, what are the steps you can take before you move an oven in?
For starters, they should be small enough to go through doors and hallways for an effortless installation. Measure your entryways and the countertop, floor space, or wall space where you plan to put your oven.
Next is to check the integrity of your wall, floor, or countertop as ovens can be heavy. Finally, arrange your oven delivery after purchasing.
If your local supplier has a delivery and installation service, you can pay an extra fee and avoid the hassle. If not, you can use a dolly to roll in your oven and install it in place. When in doubt, always seek help from a professional.
Visit our guide to steam ovens pros and cons for more content like this.