Below we discuss essential small kitchen appliances to get the most out of your functionality out of your kitchen space.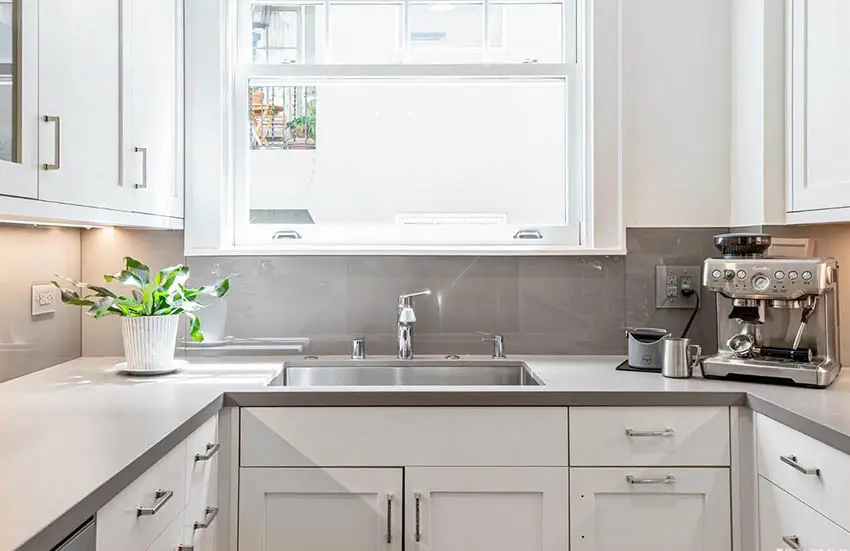 Smaller homes are becoming popular and so appliance manufacturers are producing smaller kitchen appliances without compromising functionality. Small kitchen appliances save time and effort and make life easier every day. These small appliances bring multiplicity of convenience to your everyday kitchen activities.
Here are some of our top selection of essential small kitchen appliances which will definitely be useful and worthy of your money and kitchen space.
Coffee Maker
Everyone loves a hot cup of coffee and it is a part of their daily morning routine. Nowadays, coffee makers do far more than brew a pot of great-tasting coffee, there are new features such as grind beans and froth milk for lattes & macchiatos.
Another feature that coffee maker comes with is a programmable start time and an automatic pre-infusion cycle.
Toaster Oven
Toaster ovens are kitchen appliances which are essentially a smaller version of the regular ovens, but they are amazing in executing almost the same function as that of the regular ovens.
These toasters can dehydrate fruits and vegetables by adjusting the temperature to the lowest setting. It can also be used to reheat leftovers, roast meat, and vegetables, bake cookies, cakes, muffins, pizza, and quick breads.
Without an oven, kitchens almost seem bare; it is an essential appliance of a busy household. Gas ovens generally have greater moisture which is ideal for preparing those big juicy roasts.
Blender
A blender is an incredibly useful appliance to have in the kitchen for mixing sauces, purees, juices, smoothies, and soups.
The blender's main function is to "blend" ingredients together and its motor is less powerful than that of a food processor and its blades are less sharp making it better if used for mashing, crushing, or liquefying.
Food Processor
Food processors have a large mixing bowl, multiple speeds and come with a variety of blade attachments which are ideal for slicing, shredding, chopping different kinds of vegetables.
Food processors are also perfect for mixing dough because it come with a bowl scraper attachment which helps scrapes those sticky dough and batter.
Electric Mixer
Baking made easy by this electric mixer for stirring, beating, and whipping just by using its whisk-like beater attachments which are usually removable from the electric mixer itself. These beaters can also be replaced by a dough hook which may be used for kneading.
You can choose from a small appliance or a hand held mixer depending on your needs. Those who do a lot of baking will appreciate the use of a powerful countertop mixer.
Electric Grill
One of the biggest advantages of having an electric grill in your kitchen is that it heats up quickly in just a few minutes, it is smoke-free and very easy to clean.
Cooking foods using an electric grill can be a lot healthier since it melts fat off the meat and the fat is caught into a removable dripping tray.
Slow Cooker
Also known as a "crock-pot", the slow cooker is used for a long, low-temperature cooking which tenderizes meat bringing out the flavor in foods; but uses less electricity than an oven.
Slow cooker is best used for one pot meals, soups, stews, and casseroles among a wide variety of foods which can be cooked in a slow cooker.

Pressure Cooker
Pressure cooker is a popular small kitchen appliance and proves to be a healthy way of cooking since it can preserve more heat-sensitive nutrients than any other cooking method and because of its shorter cooking time.
Pressure cookers are also best to use in making jams and marmalade's, preparing baby foods, sterilizing milk, and bottles.
Microwave Oven
This small kitchen appliance cooks food by using high-frequency electromagnetic waves called microwaves. This energy can be direct, and the speed of cooking is amazingly fast for small quantities of food.
Microwaves are easy to operate, easy to clean and extremely durable.
Fryer
Fryers or deep fryers may not be as healthy as the electric grill, home fryers are very popular small kitchen appliances since they bring the restaurant taste to your homemade French fries and chicken fingers.
Deep fryers have a basket that you use to lower your food in to oil to cook.
Rice Cooker
Rice cooker makes perfect rice all the time. Once this automatic rice cooker is turned on, the heater starts heating the bowl which conducts the heat into the water and cooks the rice.
A rice cooker is also a versatile piece of small kitchen appliance which can also function as a steamer making healthy meals cook easier.
Electric Kettle
Using an electric kettle to boil water is more energy-efficient than boiling water on the stove and faster to bring water to a boil. It has a self-contained heating unit and automatically switches off when water reaches its boiling point.
We hope that our top list of essential small kitchen appliances have helped you decide on the best products to fit your kitchen needs.
So what is your essential small kitchen appliance? Let us know in the comments section below.