Below you'll find cool things for your bedroom including popular lamps, lights, projectors, and more that will add style and functionality to your room.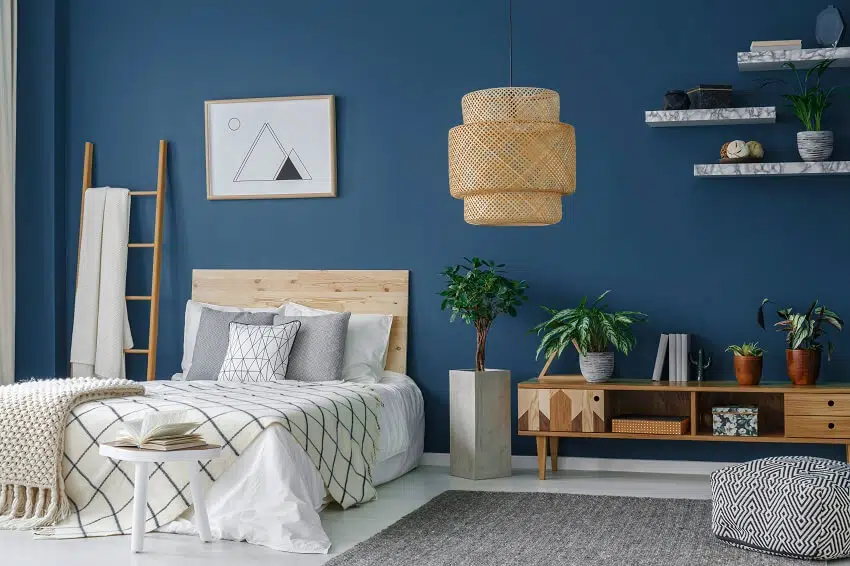 Your bedroom is your haven and you will be making yourself a favor by sprucing it in the best way you can! One way to do this is by choosing cool accessories and decor.
If you are in search of ways to give your bedroom style and character, here are some cool recommendations you can check out.
Gravity Blanket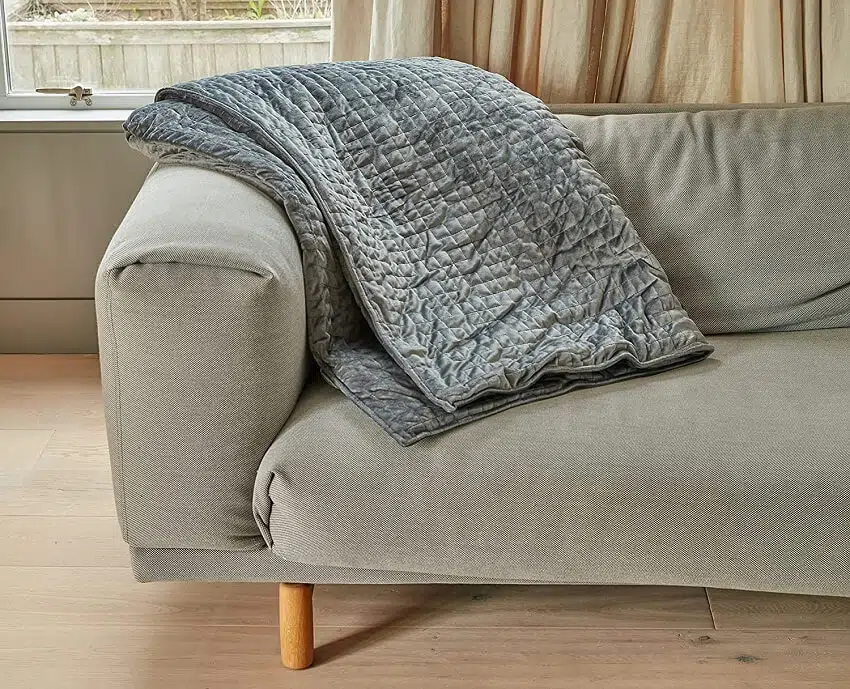 See this gravity blanket at Amazon [sponsored link]
Gravity blanket in itself sounds cool. This 15-20 pounds weighted blanket is perfect for you if you are having sleeping troubles due to stress since it offers a cozy feeling. With better sleep, you get less anxiety and stress! See the different types of blankets to get more ideas.
Indoor Relaxation Fountain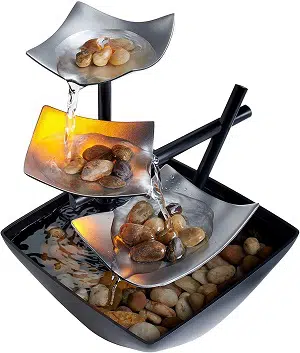 See this indoor relaxation tabletop fountain at Amazon [sponsored link]
If you need an additional way to help you relax, the soothing sound of falling water will do wonders! And yes, you can bring additional serenity and calmness inside your bedroom through this 3-tiered indoor relaxation foundation. It even has natural stones and beautiful colors to add to your room's aesthetics.
It functions using an automatic pump, which keeps the water flowing. This also prevents the buildup of fungi. And you can turn it on or off using a simple switch.
Bedside Shelf For Bed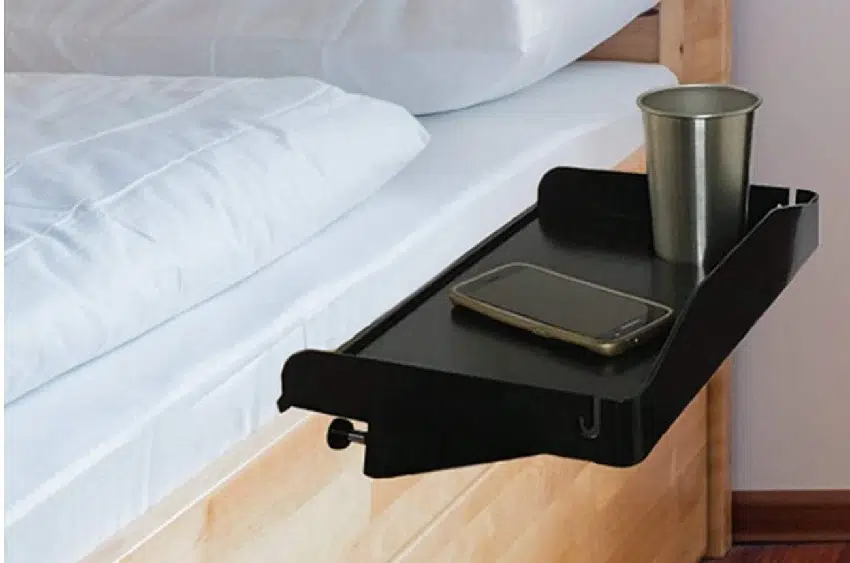 See this bedside shelf for bed at Amazon [sponsored link]
Are you a bookworm? Do you just wish you could read before sleep and not wake up with a book lodged on your back? There is a solution to that and that's a bedside shelf for the bed.
This bedside shelf is easily reachable so you won't have any problem putting a book in it after having a night reading. It can accommodate more than one book since it's 15 inches long and 9 inches thick, capable of holding up to 50 pounds.
You can also put your phone or laptop in since there's a cable insert space. And you can put in a cup of coffee or milk on the shelf too, with its spill-proof cup holder.
White Noise Machine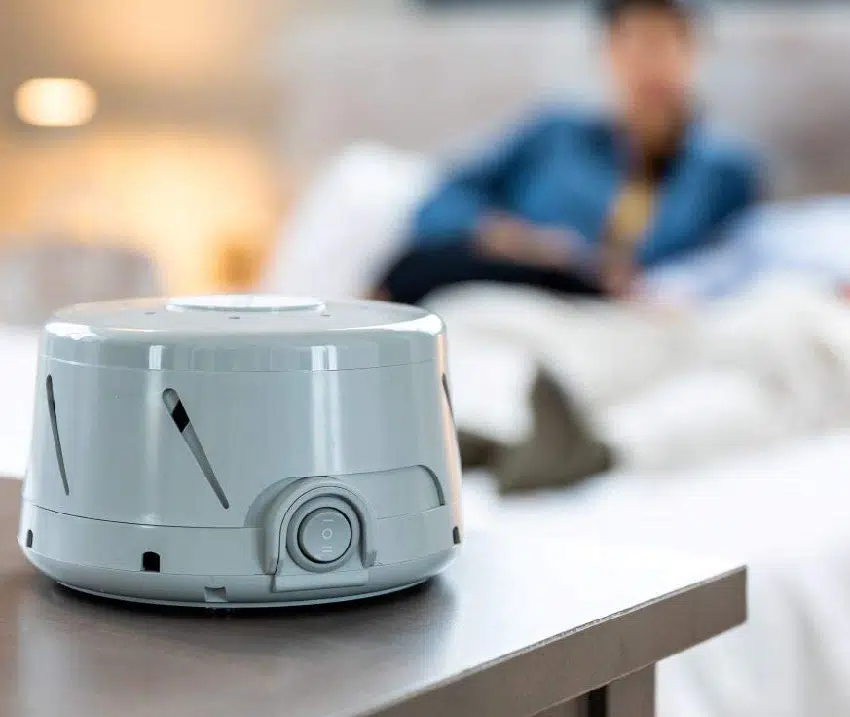 See this white noise canceling machine at Amazon [sponsored link]
If you have a baby at home and are having a hard time getting the baby to sleep, a white noise machine can help. This machine can improve your sleep and your baby's sleep by producing white noise that can drown out other distracting noises.
Room In A Room Bed Tent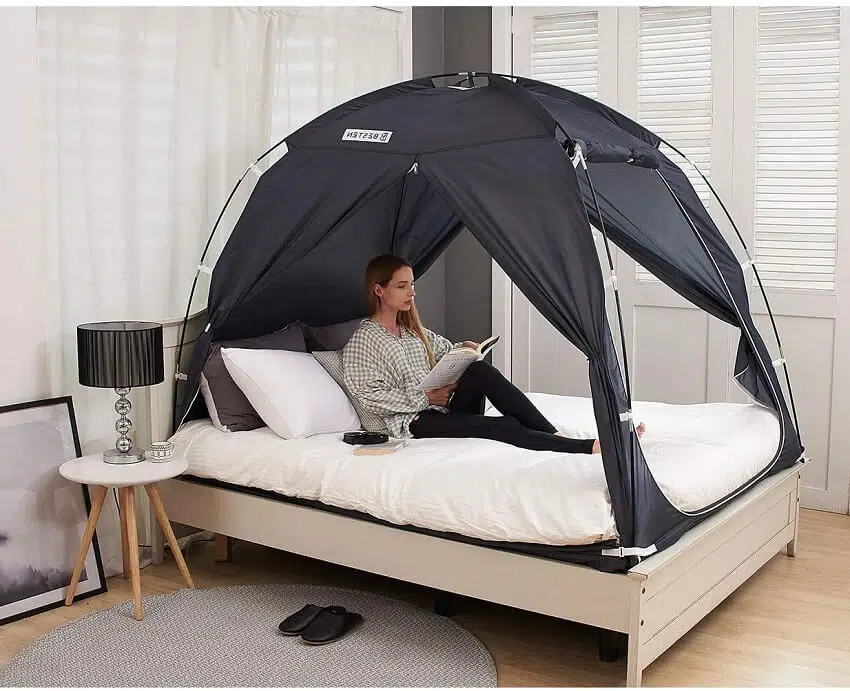 See this room bed tent at Amazon [sponsored link]
Feel like going to a camp but are too busy to do so? This Room In A Room Bed Tent is a fun way you can bring camping right inside your bedroom. This is a combination of a bed and a tent, giving you the fun part of camping without that uncomfortable side of hard and moist ground! Gather the entire family together and enjoy a cozy sleep every night!
Ultrasonic Aromatherapy Diffuser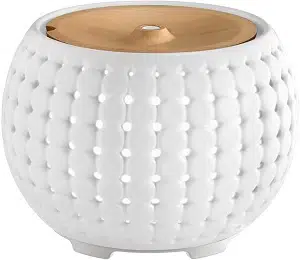 See this Ultrasonic aroma diffuser at Amazon [sponsored link]
One of the popular trends that came out is the use of Aromatherapy in improving one's health. You can do this by using a diffuser and oils. And this ultrasonic aromatherapy diffuser does not only produces a wonderful aroma but also includes relaxing music and color-changing lights, which can both contribute to your relaxation.
Powered to run for at most 10 hours, this diffuser has an elegant wood and ceramic design that can add to the aesthetic of your bedroom. And you only need 5 to 7 drops of essential oil to enjoy its benefits!
Coodle: The Pillow For Cuddling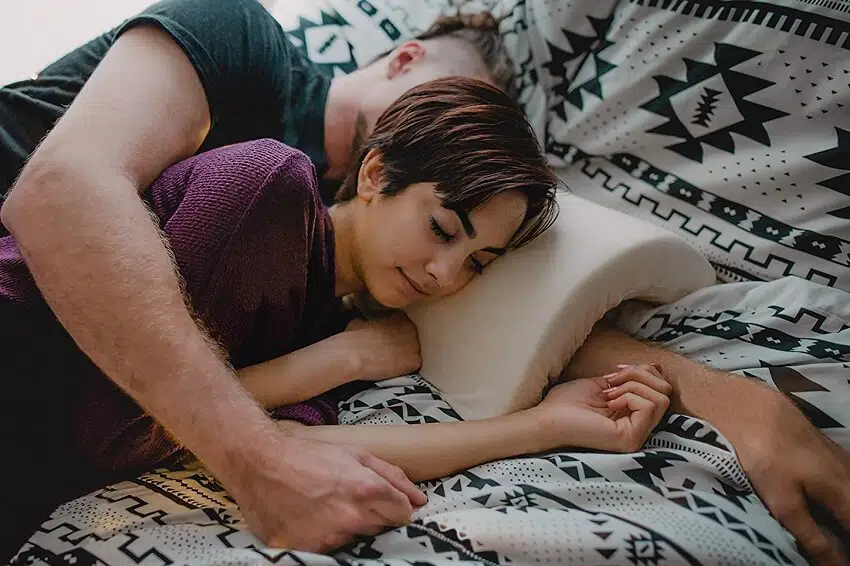 See this cuddling pillow at Amazon [sponsored link]
Let's face it, cuddling isn't as comfortable as you see it in romantic shows and movies. And yes, even spooning can be uncomfortable! With a coodle though, you can comfortably settle your arm below your partner's head without the possibility of your arm falling asleep and feeling numb. With a coodle, you can finally cuddle comfortably! Read more about pillows by visiting our guide to the different types of pillows.
Portable Eraser Board & Personal Fridge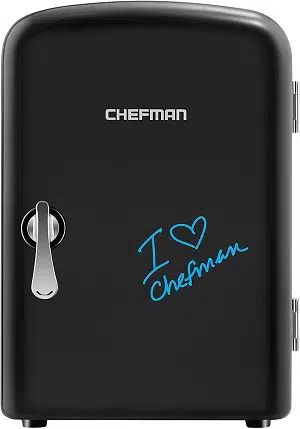 See this portable fridge at Amazon [sponsored link]
Fond of having midnight snacks? With a personal fridge, you won't have to go far and get out of your bedroom to get some food. And this Chefman mini-fridge might just be the perfect option for you.
It can accommodate at most 6 12-ounce cans and can either cool or heat the content of the fridge with a flip of a switch, depending on what you want to do. It even has an eraser board installed in front of the fridge you can use for reminders!
Cell Phone & Tablet Holder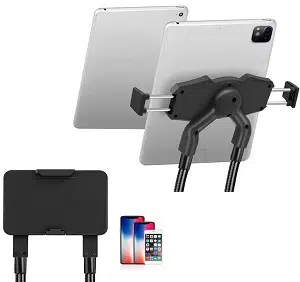 See this tablet and cellphone holder at Amazon [sponsored link]
Another cool thing you can consider for your bedroom is a cell phone and tablet holder. Easily charge your gadgets by mounting them on this holder.
Table Lamp with USB Charging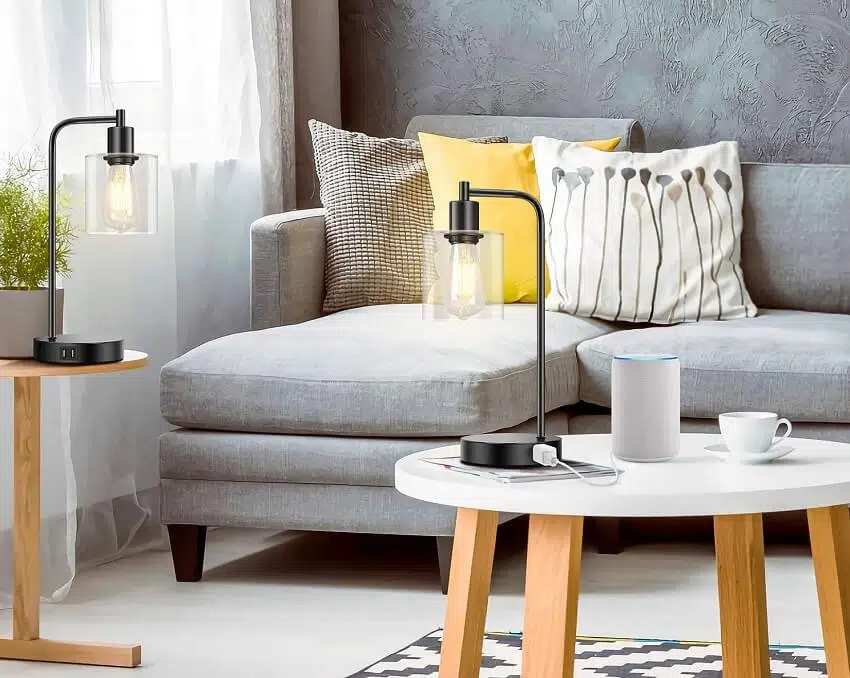 See this table lamp with USB port at Amazon [sponsored link]
If you're looking for more than just a gadget charger, you can get this table lamp with USB charging. This double functioning device not only gives you light with three options for brightness but also can charge your devices at the same time.
Beddit 3 Smart Sleep Tracker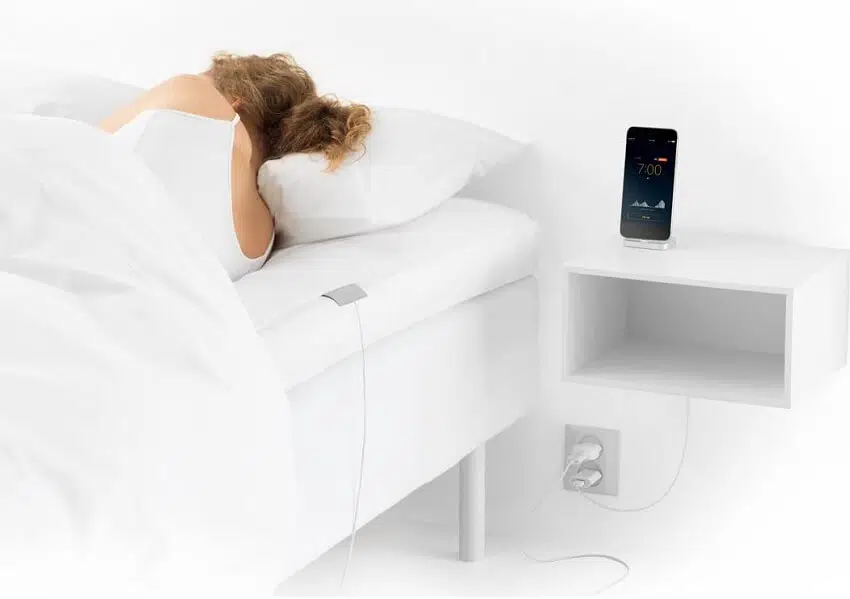 See this sleep tracker at Amazon [sponsored link]
Besides the white noise machine, another cool thing that can also help your sleep is the Beddit 3 sleep tracker. This rechargeable tracker effectively takes note of different elements while you sleep, including the following:
• Breathing
• Heart Rate
• Sleep Pattern
• Snoring
LightMe Colorful Ocean Wave Projector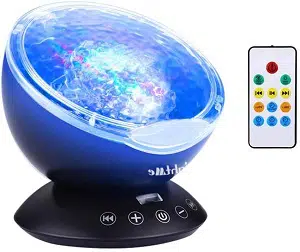 See this colorful ocean wave projector at Amazon [sponsored link]
Bring the coastal and oceanic vibes right inside your bedroom with this LightMe Colorful Ocean Wave Projector. You get to enjoy the following using the projector:
• Flowing light onto the ceiling (With 7 projection modes)
• Soothing sounds from a mini speaker (With four options)
The LightMe Colorful Ocean Projector is also easy to use with a touch sensor and remote. It even has a timer that allows you to play the device for 1, 2, 4 hours, or continuously until turned off.
Clocky: Alarm Clock on Wheels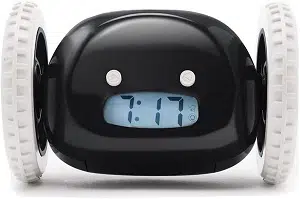 See this alarm clock on wheels at Amazon [sponsored link]
Another cool thing you can have in your bedroom is Clocky, the alarm clock on wheels. It will make you feel techy and futuristic since it seems like you have your robot butler to wake you up. It's not as advanced as that though since what you get is a mini robot rolling off of your nightstand after you hit snooze. This will force you to get up and turn it off- effectively getting you on your feet!
Homestar Home Planetarium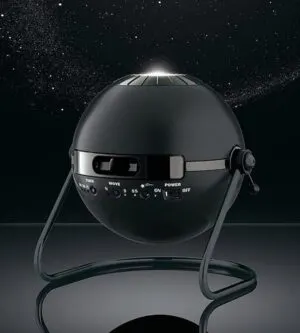 See this home planetarium star projector at Amazon [sponsored link]
If you love looking at the night sky and are interested in outer space, you can bring everything inside your bedroom with the Homestar Home Planetarium. This incredible home planetarium projects 6,000 stars and even has a shooting star function you can activate whenever you want it. The timer can be set for 15 minutes, 30 minutes, and 1 hour.
Star Wars Light Switch Cover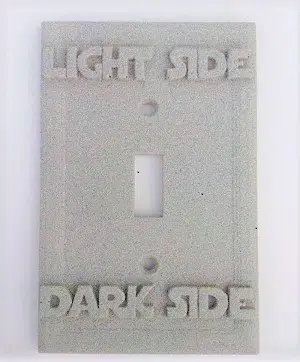 See this star wars light switch cover at Amazon [sponsored link]
Bring your geeky side out by installing this Star Wars Light Switch Cover. Flick the button to the Light or Darkness and get a feel of both sides of the war.
Shark Encounter Wall Projector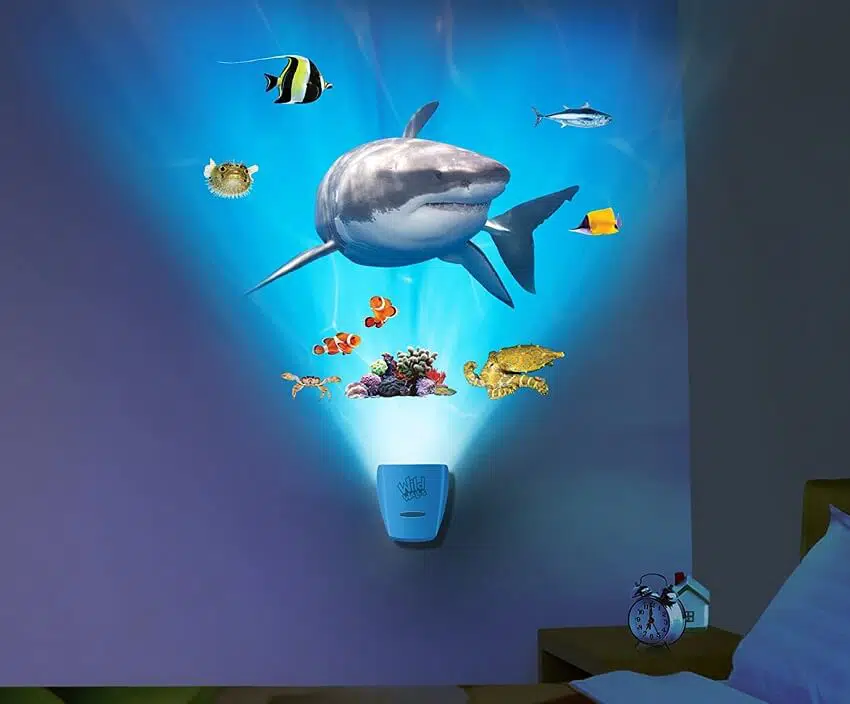 See this shark encounter wall decal light at Amazon [sponsored link]
If you're more of a wild soul and want to experience a shark encounter in your very own bedroom, this wall projector is the right one for you.
3D Illusion Death Star Night Light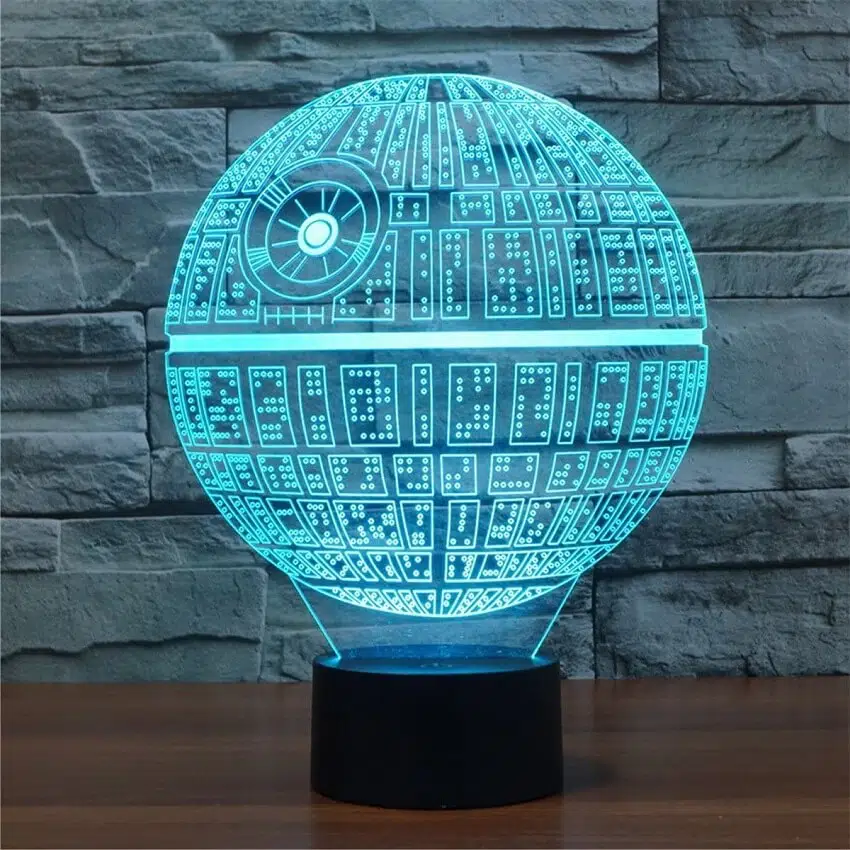 See this 3d Illusion platform night lighting at Amazon [sponsored link]
May the force be with you! Yes, it's the dark side calling you. Install this geeky 3D Illusion Death Star Night Light in your bedroom and fill your room with white, pink, cyan, yellow, blue, green, and red colors. With the long-lasting LED lights, it will feel like you are in space looking at the Death Star!
Twinkle Start Window Curtain String Lights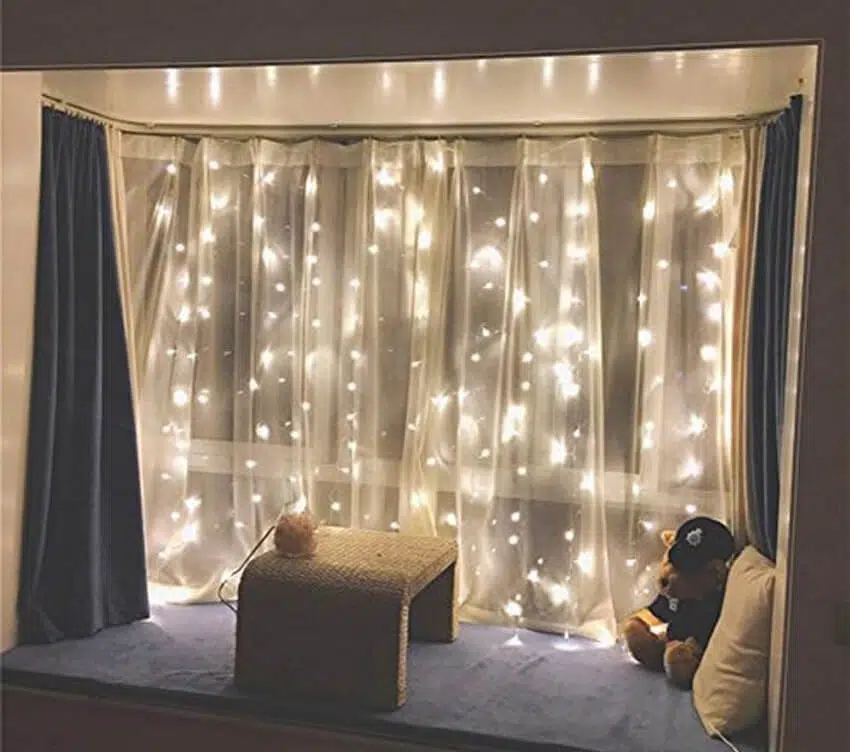 See this window curtain string light at Amazon [sponsored link]
Another way to light your room up is through curtain string lights, which can appear like stars twinkling charmingly at you while you are inside your bedroom. Read more on how to hang string lights here.
Fire Breathing Dragon Table Lamp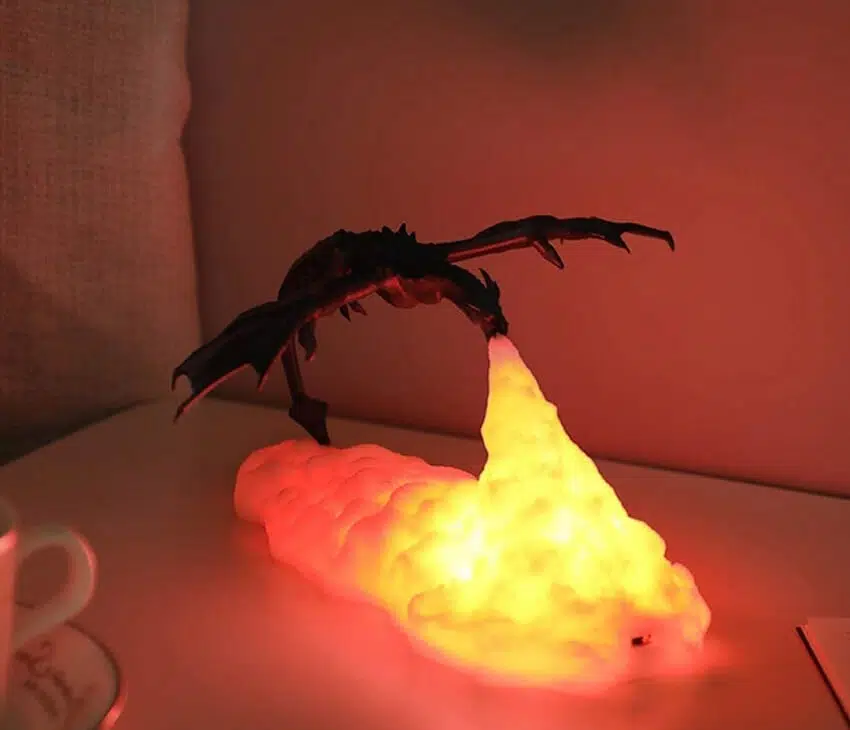 See this dragon fire breathing light at Amazon [sponsored link]
Okay, so you've watched Game of Thrones and want your very own dragon. This Fire Breathing Dragon Table Lamp can do the job without risking your life! And you can even be sure that it will look amazing inside your bedroom.
Moon Lamp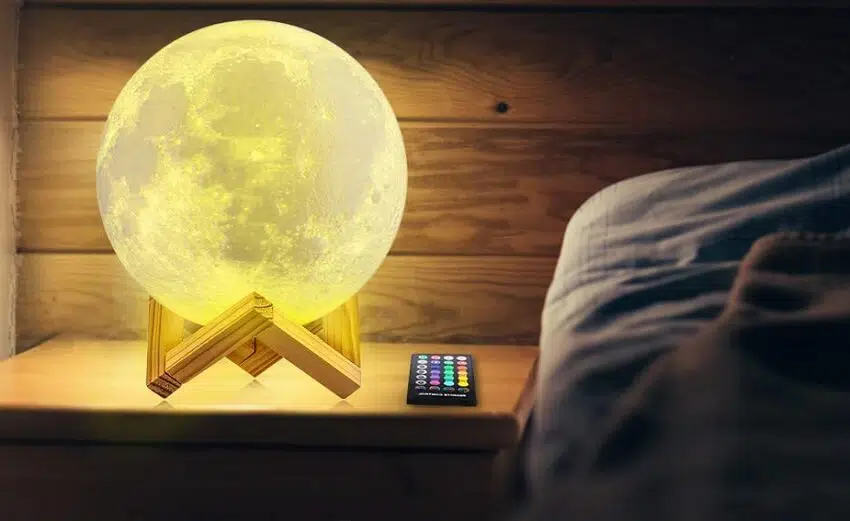 See this moon lamp at Amazon [sponsored link]
If you are more of a moon person than a star person, this moon lamp will definitely catch your eye. With 16 different colors, this 3D model of the moon can brighten your room up with a rustic and cozy feel.
Philips Hue Edison Filament Smart Bulbs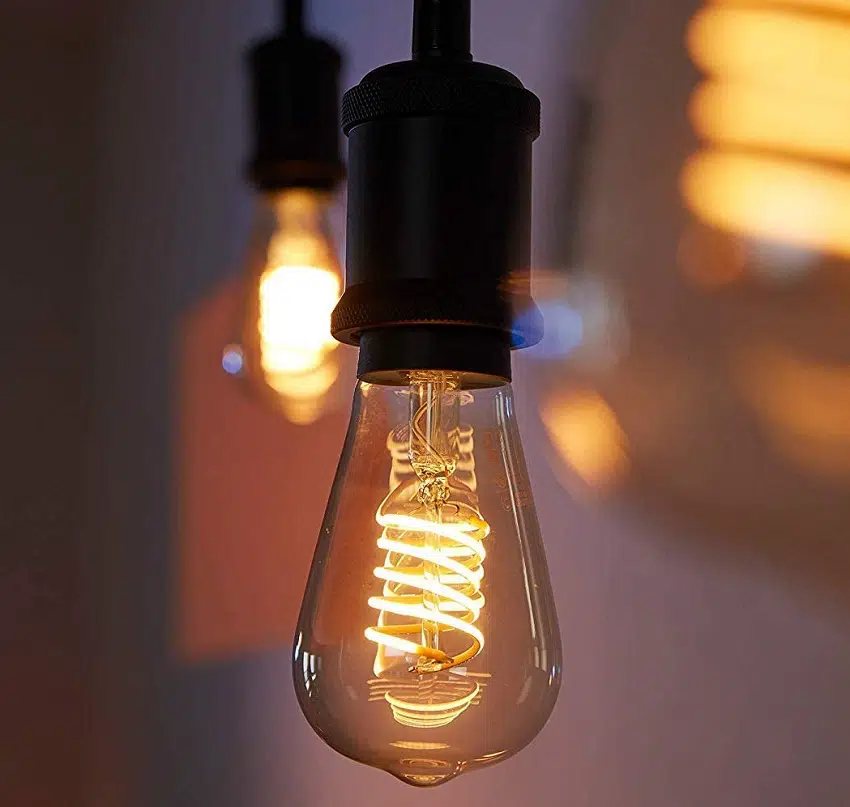 See this dimmable filament smart bulb at Amazon [sponsored link]
You can expect a vintage vibe when you choose Philips Hue Edison Filament Smart Bulbs. And if this is the vibe you're going for in your bedroom, this is a cool addition to your decor.
Himalayan Glow Natural Himalayan Salt Lamp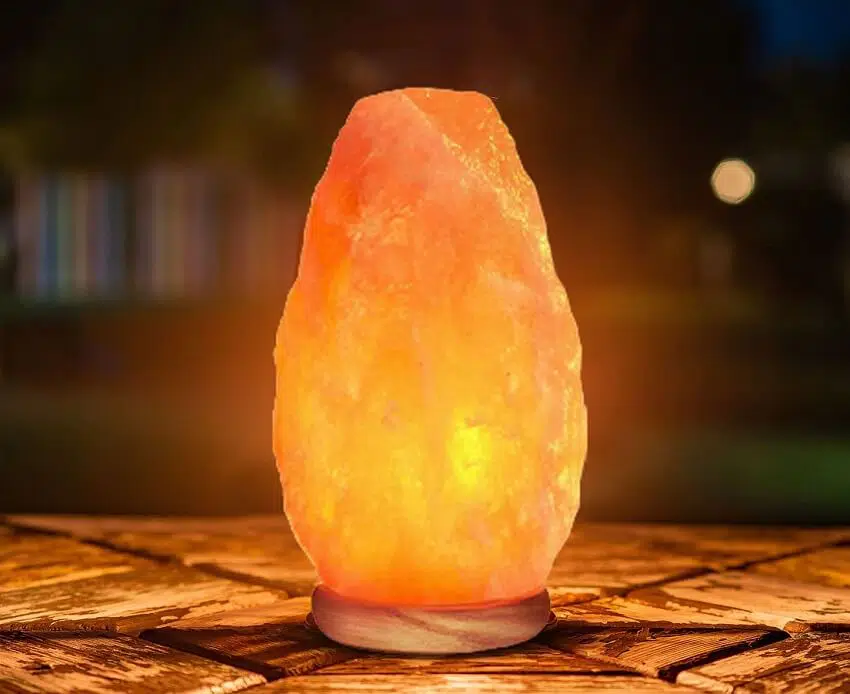 See this himalayan salt lamp at Amazon [sponsored link]
Himalayan Glow Natural Himalayan Salt Lamp is one of the trends that just recently came up. Feel the comfortable warmth of the 15-watt lamp and use it for a nightlight.
Superhero Night Lights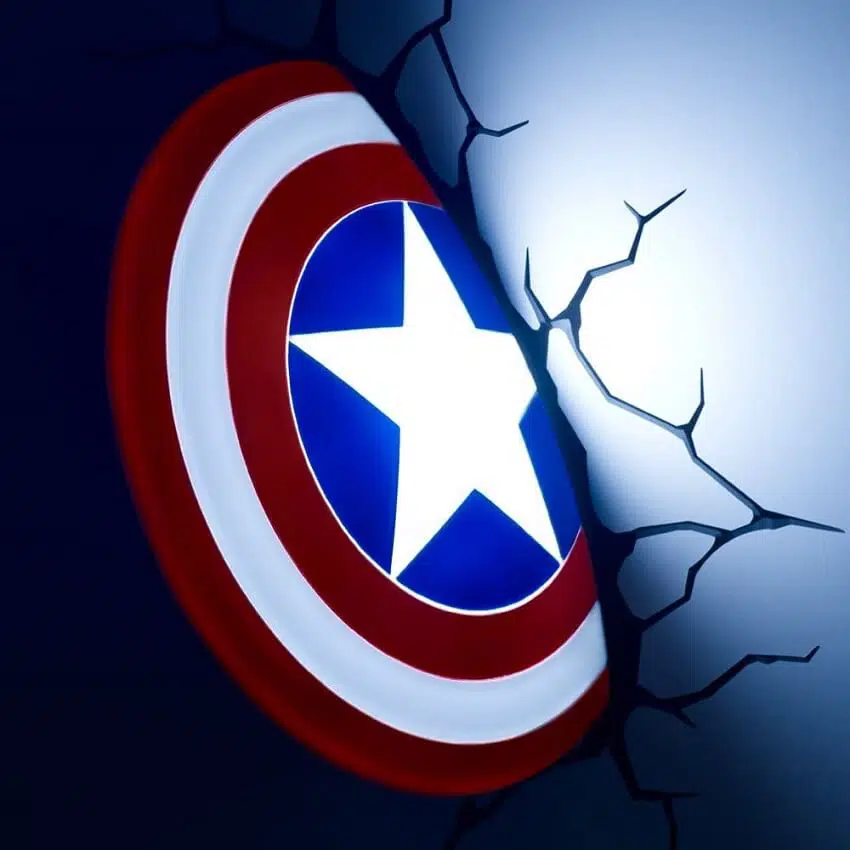 See this superhero night light at Amazon [sponsored link]
Looking for something cool to add to your bedroom that is somehow connected to your favorite superhero? This superhero night light offers the soft glow that comes from Captain America's iconic shield.
Floating Bookshelves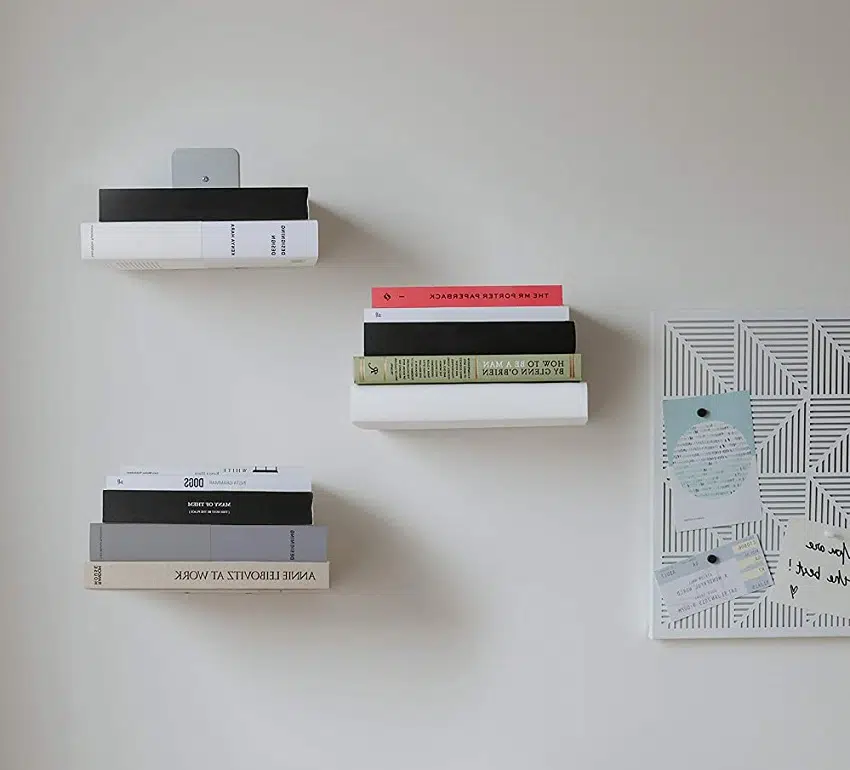 See this floating bookshelf at Amazon [sponsored link]
Love books and love the aesthetic they can add to your room? Get both by installing floating bookshelves inside your bedroom. This solves your storage issue and adds aesthetics to your bedroom. Visit more related content like storage ideas for small bedrooms on a budget to maximize your bedroom space.
Complete Organization System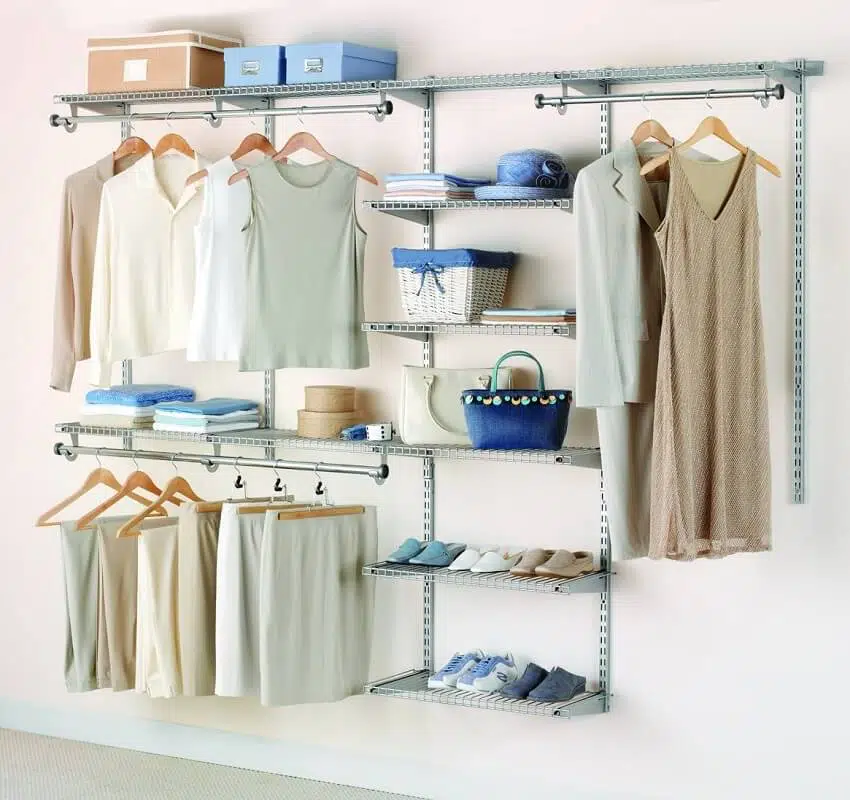 See this custom closet organization at Amazon [sponsored link]
Another cool thing to help you with your storage is this complete organization system. Have this chic organizer in your bedroom and overhaul your entire closet!
Read more related content like colors that help you sleep to make your bedroom surroundings more relaxing.