Welcome to our guide to California king vs king beds including the differences in size, surface area and price. In this guide, we will also discuss the various mattress sizes, materials, and products such as box springs and head supports.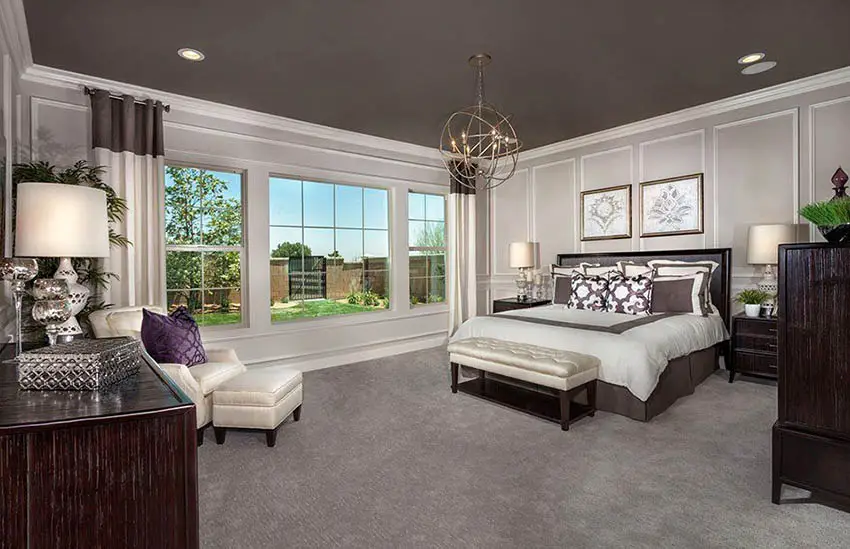 These options cater to different sleepers and accommodate various room sizes. There are Twins, Twin XLs, Fulls, Queens, Kings, and California Kings.
There are other more custom options that can be purchased (like an Alaskan King), but these are the common ones that can be found in stores. Each of these mattress sizes come with their own associated cost and available products such as bed frames, sheets, and box springs.
Standard King sized mattresses are sometimes known as Eastern Kings, while the California King mattresses are known as Western Kings. Here, we will refer to them as only California King and Standard King.
California King Mattresses are commonly assumed to be larger than the standard king, but they are actually a little smaller than the king sized mattress and are easier to place into smaller areas. However, their height can be an advantage for taller individuals who need more room for their head and feet.
Differences Between King and California King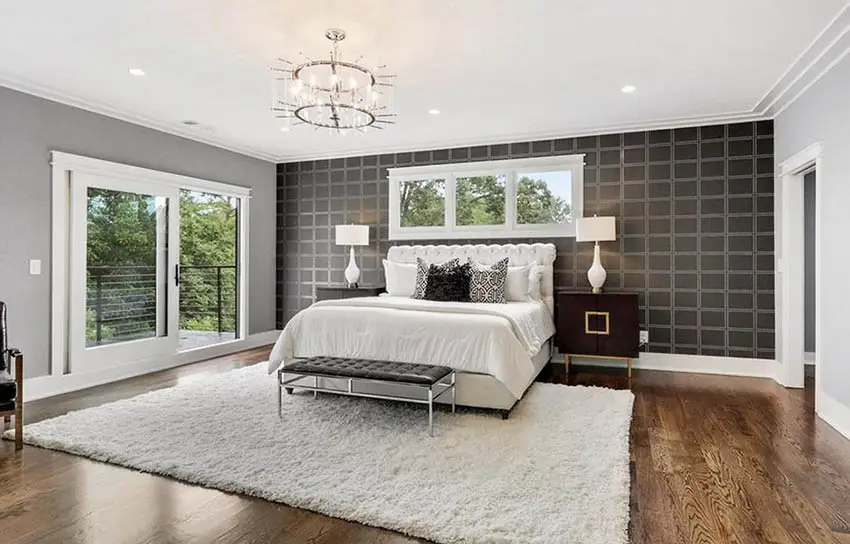 California King Mattress: A California King sized mattress is a mattress that is the second largest mattress on the market, only falling below the king by 32 square inches of surface area. The highlight of the California King is that the mattress has a longer length, allowing extra foot room for those individuals over the 6 foot range.
California Kings are a little more specially made though, so may not be available in the stores, and accessories for the mattress (like bed frames, or sheets) may be more difficult to find.
King Mattress: A king sized mattress is a mattress that is the equivalent of two Twin XL mattresses put together. The 80 inches of length gives room for individuals up to about 6 feet tall. Its width also provides ample space on both sides, making it a perfect option for couples.
The width of the king sized mattress is the largest standard size mattress available, as well as the largest surface area. This gives rooms for couples to spread out and have more room to sleep. This also leaves a little bit of room if a child or animal likes to climb into bed as well.
Being the largest mattress available it is important to make sure there is space in the room for the mattress to go, as well as room to get it into the space.
Mattress Size
King Dimensions: A king sized mattress takes the width of a queen mattress and adds a large 16 inches to it, making room for an additional person for sure. As for the length it sticks with the standard if the Twin XL mattresses and the queen mattresses. This brings the overall mattress size to 76 inches wide by 80 inches deep.
California king dimensions: The dimensions of a California King is just a little different than the regular king size mattress. The California King sized mattress actually has a 4 inch difference that it takes from the width of the king mattress and puts it on the length to add extra room for taller folks. This brings the California King sized mattress to a size of 72 inches wide by 84 inches long.
See more types of bed sizes here.
Mattress Surface Areas
The biggest difference between the king sized mattress and the California king is 32 square inches or surface area. While this doesn't seem like much, it can change how much space is needed in the room for the bed to fit properly, and how many people can fit in the bed comfortably.
King surface area = 76 X 80 = 6080 sq. in. This surface area is a little larger and offers more width for couple to spread out or add others to the bed.
California king surface area = 72 X 84 = 6048 sq. in. This surface area is a little smaller than the standard king size (which surprises many) but offers more room for longer people to straighten out while sleeping.
Room Size
Both mattress sizes can provide comfort depending on individual preference and room dimensions. The cost and availability of materials and related products will also influence your choice between these two options.
When it comes to the King sized mattress and the California King sized mattress the biggest struggle is going to be making sure it fits into the desired space.
It is important to allow for there to be at least 2 feet of spaces on each side of the bed that is not placed fully against the wall. Don't forget to consider the space needed for high-quality pillows made of materials like cotton to provide the support and comfort you deserve.
This not only saves room for someone to get in and out of the bed from either side, buts also leaves room for nightstands or any item places at the end of the bed. California King and King sized beds are meant more for master bedrooms, versus guest rooms, apartments or shared rooms.
The choice of fabric and material used for the bedding can greatly impact the overall feel of the room and how well it accommodates different body types, such as side sleepers.
In rooms with less space, it is better to choose the California King sized mattress as it is a little smaller and can easier fit into a room that is a little snug.- interior designer Savannah.
In even more limited areas, you can choose a queen or full, that can still accommodate two smaller people, or one individual. Read more about bedroom layout ideas here.
California King vs King Price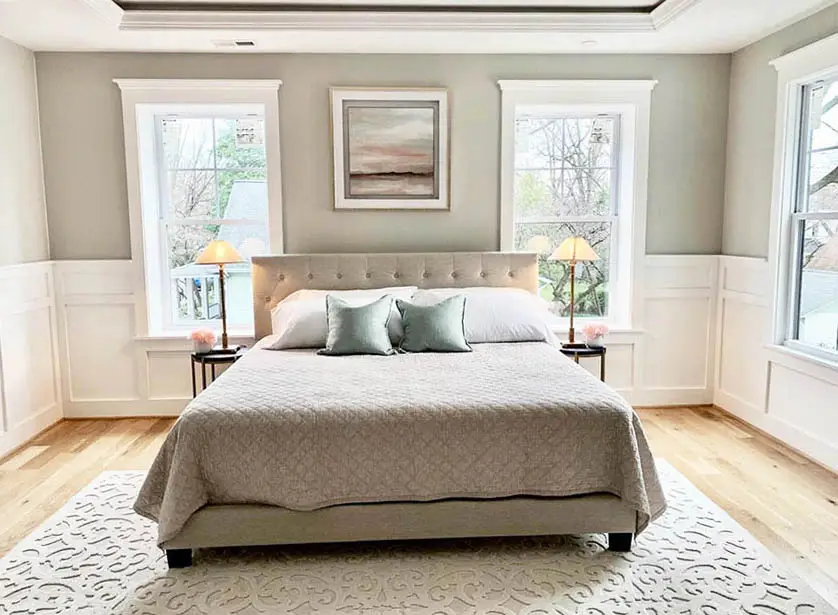 California King Mattresses tend to run from about $300 to up to $7000 depending on the level of comfort you are looking for. The comfort and style of the bed is going to shape the price versus the size in most cases. California King Mattresses are going to be a little more expensive than the regular king's size as they are a little more special request and not often in stores.
Additionally, California King Mattress accessories are also a bit more expensive than your standard size bed accessories. This can be bed frames, sheets, comforters etc. This can also make it more difficult to get the styles or colors you want.
Standard King Mattresses tend to run from about $500 to up to $5000 depending on the level of comfort you are looking for. Just like in the cases of the California King the comfort and style of the bed is going to shape the price versus the size. These are available in firm, soft, tempurpedic, memory foam, and even up and down adjustable as desired.
Which is better king or California king?
Deciding which is better between a California King mattress and a standard king size mattress depends on the needs of the individual. There are better things for each size which are described below.
California King Mattresses are best for taller people, or people with a little tighter of a space that still want a larger mattress. Individuals over the 6 foot mark are way more likely to find a California King as the mattress for them to avoid feet dangling off the end.
A King sized mattress is better for couples that would like more room to spread out, or have children or pets that like to climb into be too. This is only better if there is enough width to the room to accommodate the entire bed with room on all ends.
Q & A
Do California king sheets fit king size bed?
– Unfortunately, the sheets from a California King do not fit on a King sized mattress and the King sized sheets do not fit on the California King sized bed. The shapes of each mattress prohibit the fitted sheets in particular from fitting correctly, and the other sheets and comforters will look odd and fall off some edges and be too short on others.
Occasionally, buying stretchy or oversized bedding could fit one or both of these mattresses, but that is taking a risk. The shape of the mattresses is just too different.
Who is the California king bed made for?
– California Kings mattresses are particularly made for people over 6 feet tall. The extra 4 inches that are added to the end of the mattress to prevent people feet from falling off the edge.
For more related information visit our types of beds article.