In this guide we'll find out what color to paint a house with a green roof including color combination ideas for green metal roofs, green tin roofing, and eco roofs.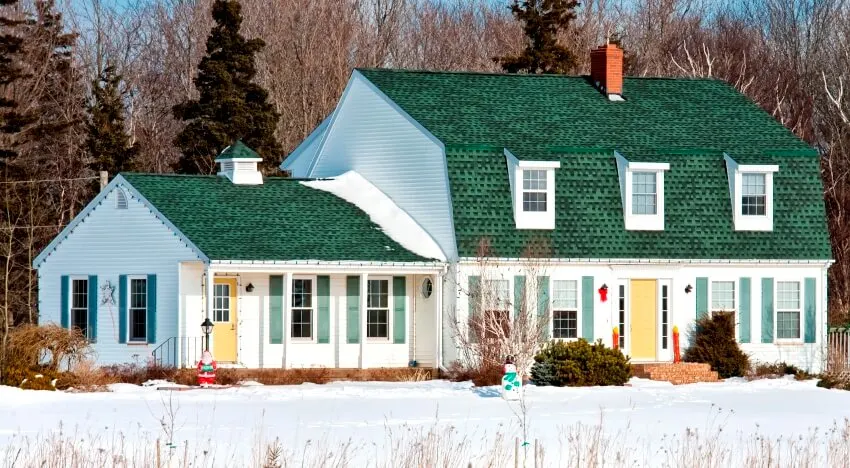 Green is a refreshing and inviting color and adding it to your home's aesthetics helps resemble the natural environment. Green roofs can come in two forms. The first is a roof painted with green colors.
Second is an eco-friendly green roof that comes with vegetation from a thin layer of plants to a thick layer of high-maintenance vegetation. Whichever you choose, it is best to know more than just the difference between the two but also the benefits you get in choosing them.
Green-Painted Roofs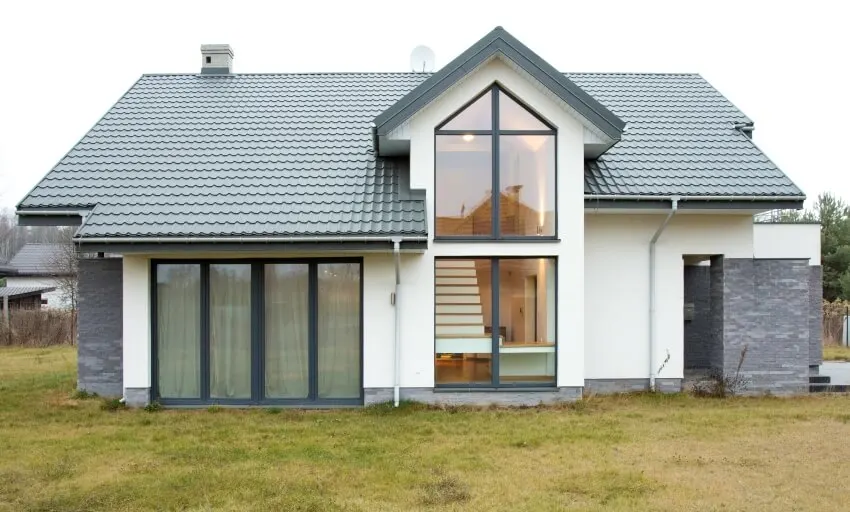 Green-painted roofs are the most common green roofs you will find in your neighborhood. Compared to "green, eco-roofs," these green-painted roofs are low-maintenance and won't have you worrying about anything actually "dying" on your roof.
If you're wondering about the benefits you get with green-painted roofs, here are some you can take advantage of:
• Showcases the following ambiance: peace, refreshment, renewal, and nature in general
• Makes people feel secure and rested
• Low-maintenance and cleaning won't take up too much of your time
• Can be spruced up every now and then with a simple paint job
While green-painted roofs are not as unique and refreshing as green eco-roofs, they are also an excellent consideration because of their function and convenience.
You only have to consider the color match you can use for the house, as well as the cleanup and maintenance you need to maintain the quality of the roof. See our gallery of roof types here.

House Color Combination With Green Roof
When you have a green-painted roof, you either want to have a house color that can make the color stand out or somewhat camouflage the color to balance them together.
While you have a wide selection of colors to skim through, green is not a color that matches everything. To help you make that decision, here are some house color combinations to explore:
Monochromatic Green Home and Green Roof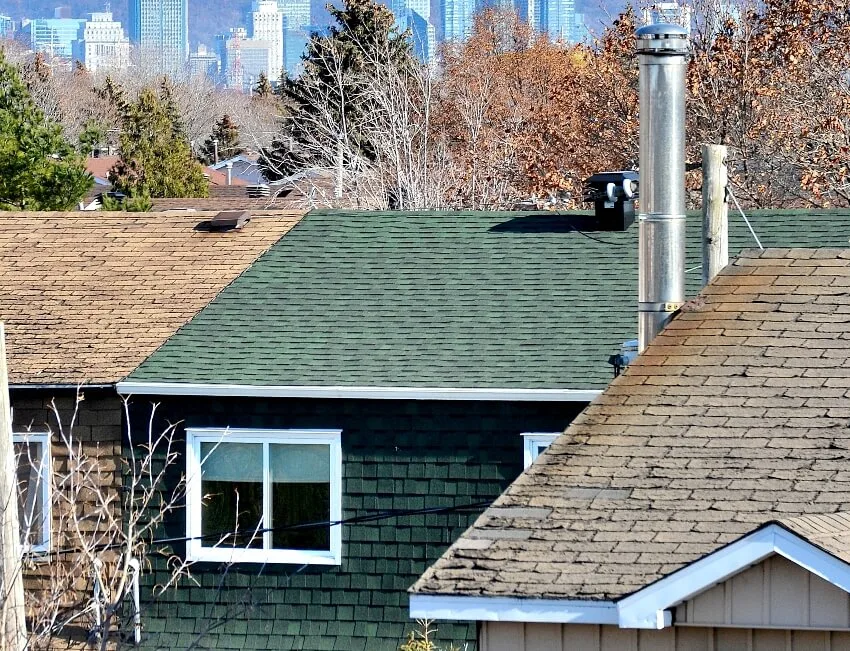 If you can't get enough of your green-painted roof and want to use the same color for the exterior paint of your home, going monochromatic is definitely an interesting choice. You can either go darker or lighter than the color green of your roof to cut a possible monotony of colors.
Going full green is a safe option since nothing matches the color more than itself. And with two different shades, you get to add texture to your home's color. You can also add white trim to your home for more emphasis on the structure.
Refreshing Brown Wooden Home with Green Roof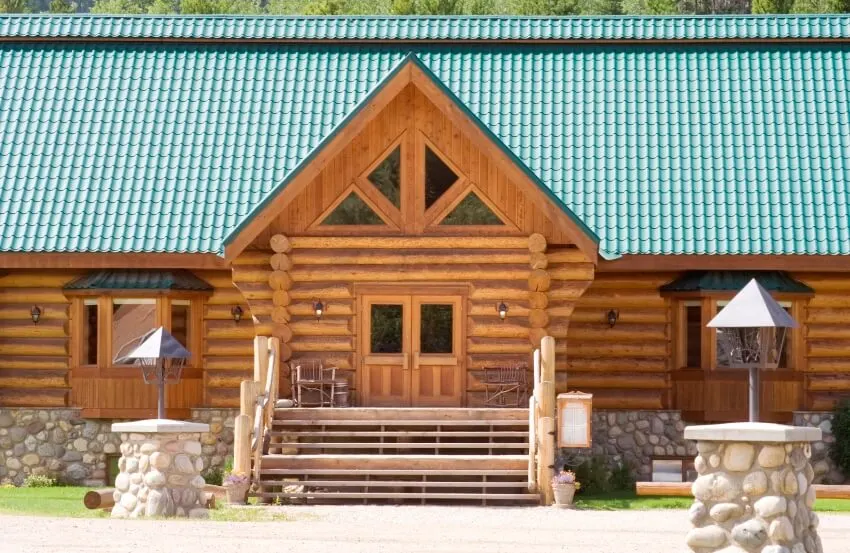 Nothing matches green better than brown since both colors are earthy tones. This color combination is just logical and rustic.
And with a refreshing green colors for your roof, your entire home will feel like a large tree. Add gray or beige trims to border your home and add more emphasis on its structure.
Like all colors, brown has many shades, and choosing one for your home's exterior is an important task. A light brown house exterior will provide a more rustic feel to it while a dark brown exterior leans towards more of a dreary appeal.
You also need to take into account how dark or light your green roof is and match the brown shade you choose accordingly.
Classic White Homes with Green Roof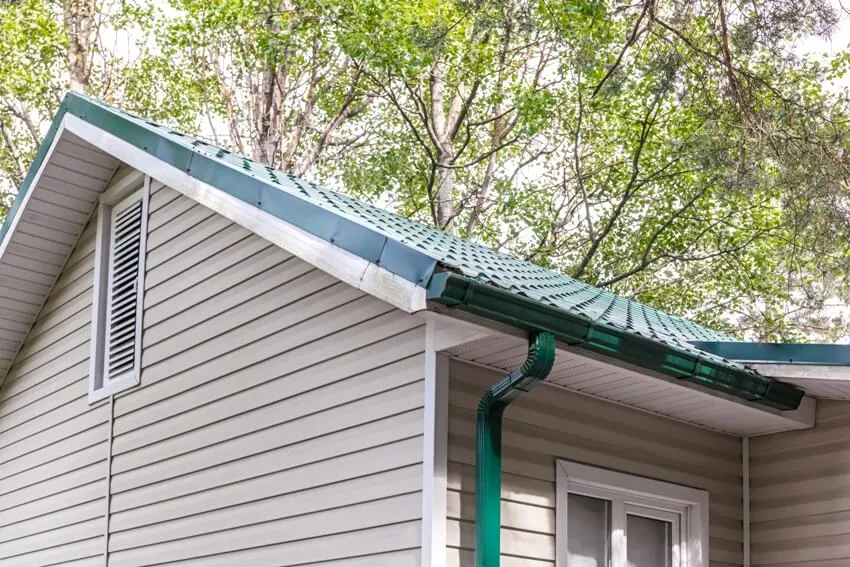 If you want to play safe and at the same time want to make your green roof stand out, choose the classic white color for your house exterior. You can't go wrong with this color since white basically goes with anything.
Here are some white shades you can consider:
• Bright and crisp pure white
• Subtle off-white
• Soft ivory with a cream undertone
You can use subtle colors for trim like beige, gray, or pale yellow but you can also go for the dramatic look to offset your "play safe" color by choosing black.
Bold Red Homes and Green Roof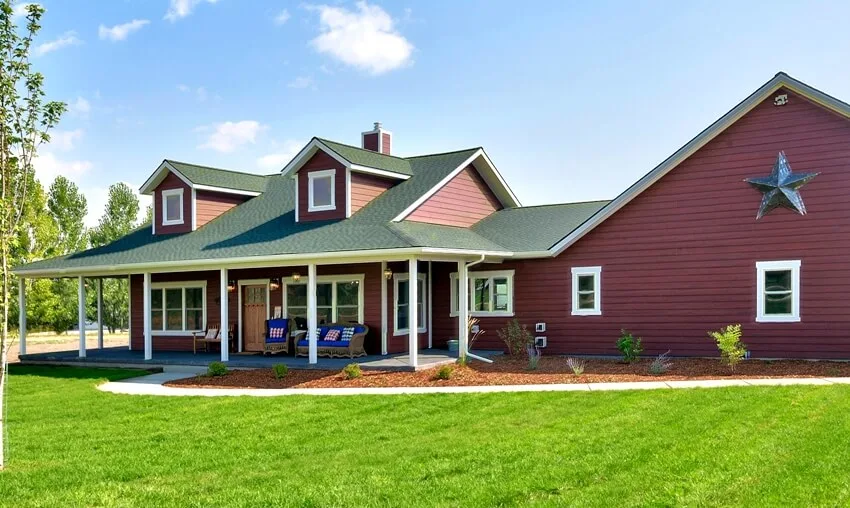 Red is the complementary color of green and a red and green house color combination can work well. While this is a bold choice, the combination is guaranteed to work.
And if you want to stray away from having your home look like Christmas, you can choose red shades that lean towards the color brow like maroon or burgundy. There are many shades of red to choose from and not just the standard bloody red.
If you don't want to go for the paint itself, you can go for a different material with a fixed red rustic color. Instead of going for red paint for your house exterior, you can try out red bricks.
Red bricks can provide the contrast you are looking for to make your green roof stand out. More than just being a timeless and classy option, red bricks provide warmth and additional texture that can transform your home to have a more welcoming and homey vibe.
Green Metal Roof House Colors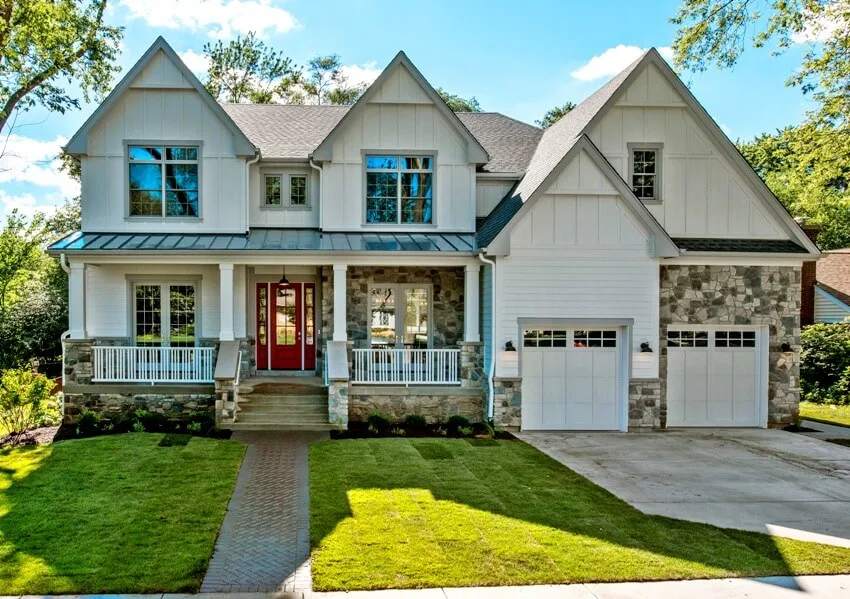 Green metal roofs are a common choice for homeowners but some may actually consider them outdated. This is why choosing the right house colors is important, especially with the color green that's not a neutral color capable of pairing with any other color. You can use the colors to match the vibe you want to have your home to provide.
A green metal roof doesn't hold heat, making it a bad option for locations with colder climates. It is not a problem though for sunny places and during the summer.
You can balance these effects by combining it with other colors than can provide or lessen warmth. See our guide to the different types of metal roofs here.
What Color Of House Goes With A Green Tin Roof?
A green tin roof can deliver a rustic vibe to a dramatic appeal, depending on the color of the house exterior you choose. Neutral colors are the way to go for a safer and sure option.
Cream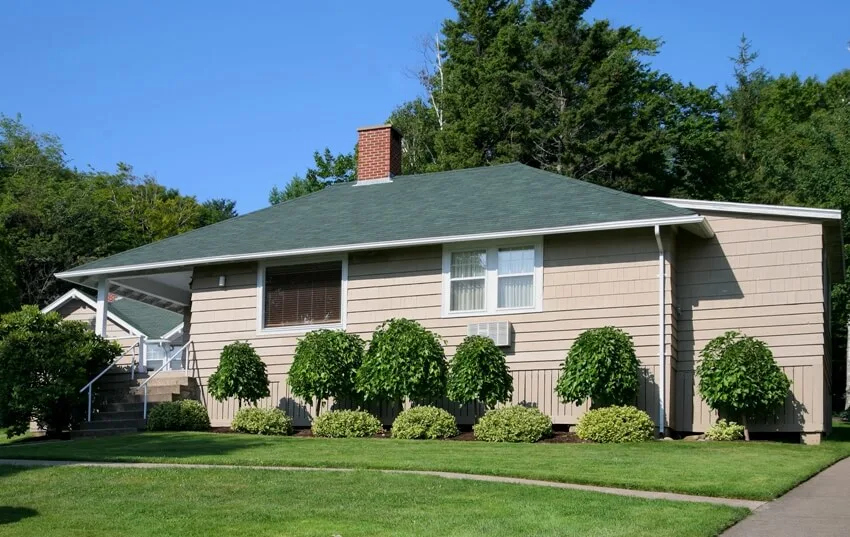 A cream house exterior provides a soft and subtle look that can contrast with your green tin roof, similar to if you choose white but with more texture.
Yellow
When paired with green, yellow is a classic option that offers warmth to your home. It is a light color that looks wonderful with darker shades of green. And brighter yellow screams a joyful and friendly vibe.
While yellow and green blend well together, it is necessary to choose the right yellow to work with. Bright yellow can be too blinding and painful to the eyes but it doesn't mean you need to settle on the pale shade.
Tan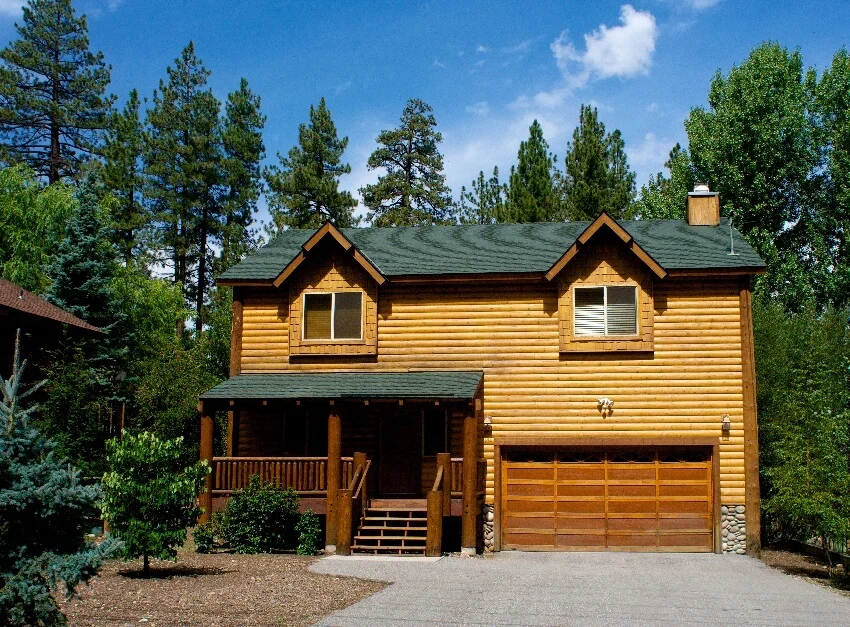 Tan is a neutral color that works well with any color you pair it with. The combination of yellow, white, gray, and brown evens out the color, making it a good pair for a green tin roof. You can check out other colors that are similar to tan and play with them to come up with the best pairing.
Does Gray Siding Go With A Green Roof?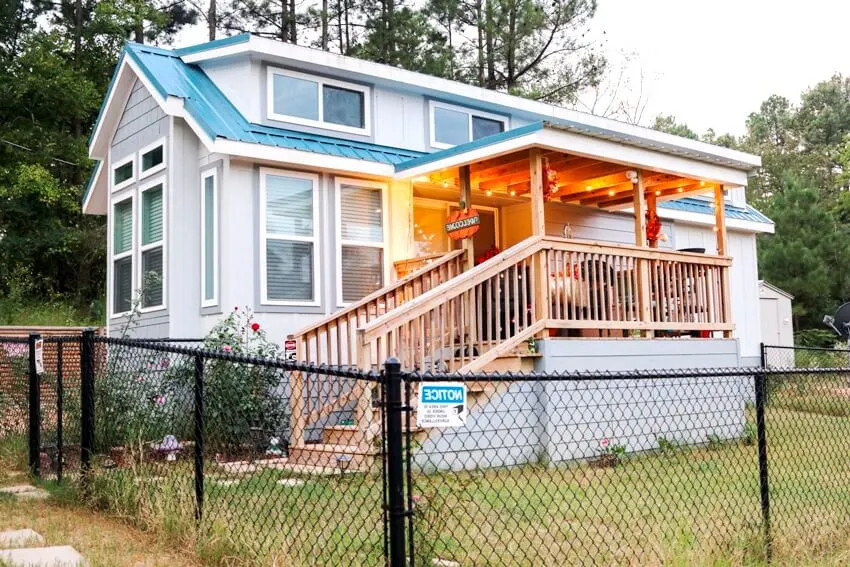 Gray is one of the colors that go well with a green roof, and this goes either for your home's exterior or siding. The colors can deliver warmth and cool element to your home, which is why it is an excellent consideration for green.
You can choose a soft gray shade for a subtle and moody feel or a dark and more dramatic gray that can offer contrast to your green roof. Light gray siding offers a modern element to your home while a darker gray delivers a more classic look to it.
Eco Roofs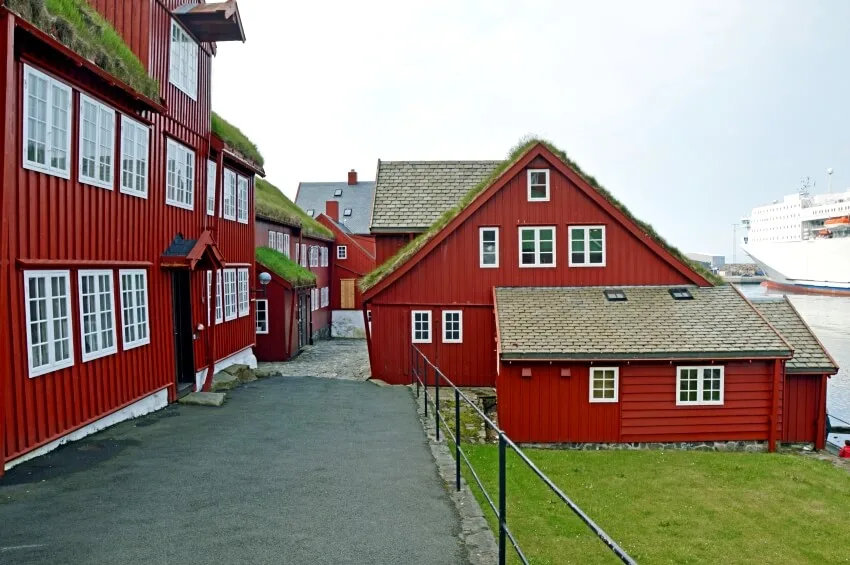 Turning your home into a testament to your contribution to the environment is possible by going for a green roof. And it's actually more than just an eco-friendly decision but can also be an aesthetically pleasing choice. The key is to know what colors to match your green roof.
Also known as a vegetated roof or a living roof, a green roof makes use of vegetation and plants to cover the surface of your roof. The greenery is incorporated into the roof's design and this can be done either partially or completely on top of a waterproof area that's complete with insulation and drainage. See the types of eco roofs here.

Whether it's a thin layer of low-maintenance shrubs or a high-maintenance garden, this type of green roof can make the home look fresh and the entire area cleaner.

• Contribute to the fight against climate change by absorbing Co2
• During the summer, helps cool down your home
• During the winter, acts as an insulator that helps heat up your home
• Offers a home for other kinds of wildlife (Insects, bees, birds, and butterflies)
• Filters the atmosphere and contributes to your home's fresh air
The vegetation enough from an eco-roof provides an incredible ambiance that's quite different than other homes. You can further improve your home's aesthetics by matching your eco-roof with the specific colors listed above.
For a more related article, visit our guide to black roof shingles pros & cons.