See the types of interior design consultation such as in-home, online & free interior design consulting, the process, questions, cost and preparing for an interior design consultation.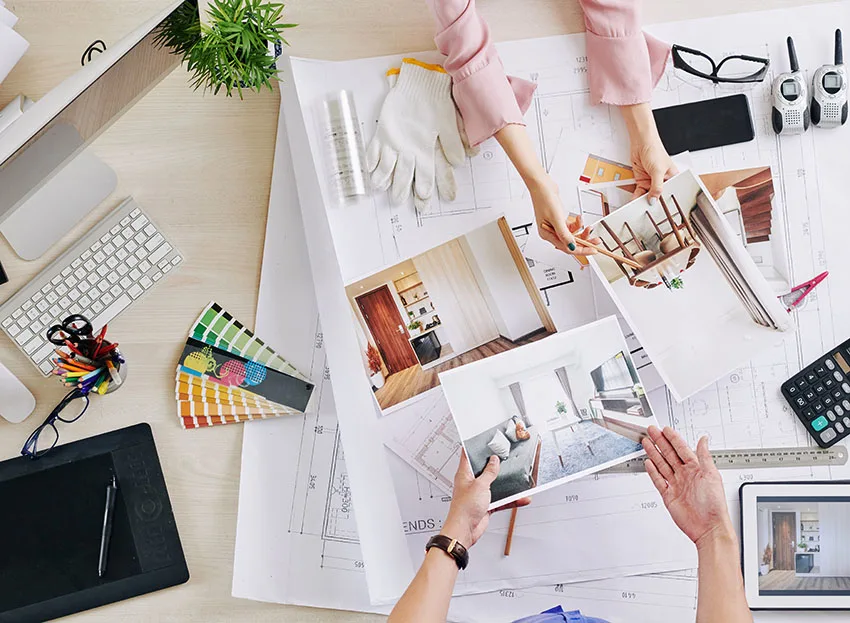 Have you ever wondered about the different types of interior design options? Perhaps you want to change the look of your interior, but are not sure where to start.
The possibility of a revamped interior is undoubtedly enjoyable. And yes, you are already one step closer to experiencing your new interior space once you have decided to hire an interior designer. After that, you should think about what kind of interior design service will best meet your needs.
An interior design consultation is an excellent way to ensure that your ideas and plans will go well. As such, to make things easier for you, we have put together a guide that covers the most common types. Learn how to maximize each one of them by reading this article.
Different Types of Interior Design Consulting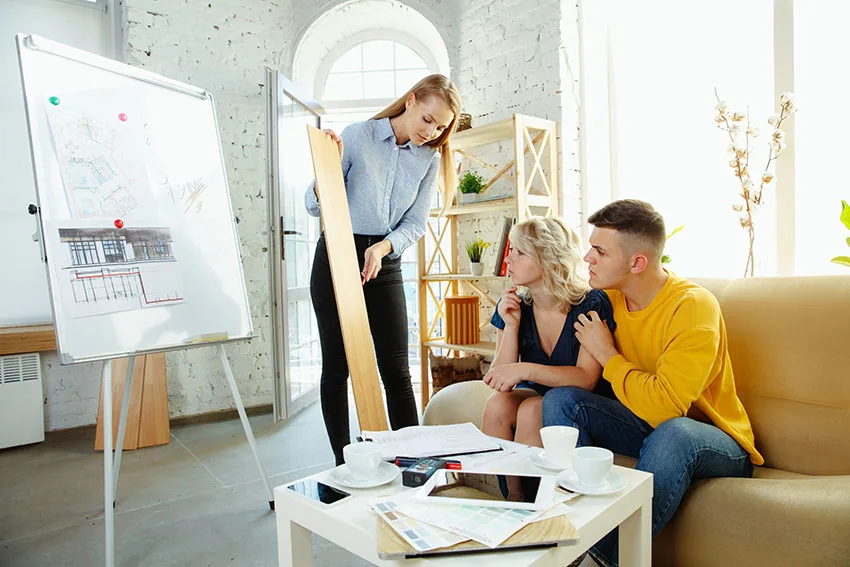 Interior design is not a one-size-fits-all practice. Each client is significantly different in terms of their circumstances and needs. One individual's main concern could be the cost of hiring an interior designer, whereas another is concerned with finding the right color of paint or color coordinating furniture.
Thus, there are numerous interior design consultation services. Each is as unique as their clients. Whatever your requirements, there is an interior design consultation option for you. When deciding, keep the following types in mind.
In-Home Consultation
Professional interior designers will examine the space and identify areas that need to be updated during in-home consultations. They generally inquire about your imagination, the extent of the project, as well as how the existing layout functions.
They will gather information and come up with some ideas as they assess the interior. That is why beforehand, you should take a copy of any existing floor plan documents. The designer can then make a copy for floor planning purposes.
Furthermore, the initial interior designer consultation is more than just an opportunity for designers to discuss and describe how they work. It also allows you to ask questions. You can ask a few key questions prior to actually hiring an interior designer. Be detailed at the start to ensure a seamless process all in all.
An in-home consultation is very beneficial for someone who is undecided about what they should do with their interior space and requires the assistance of an expert design consultant to develop a comprehensive plan for them.
An in-home visit usually lasts 45 minutes to an hour, although a few designers may spend more time if the project is bigger.
In addition, the design consultant typically takes measurements and checks every little detail during the home visit to effectively create a functional room plan. They will observe the location of outlets, windows, and other obstructions, observe traffic flow, and assess the objects that will remain in the space.
Online Consultation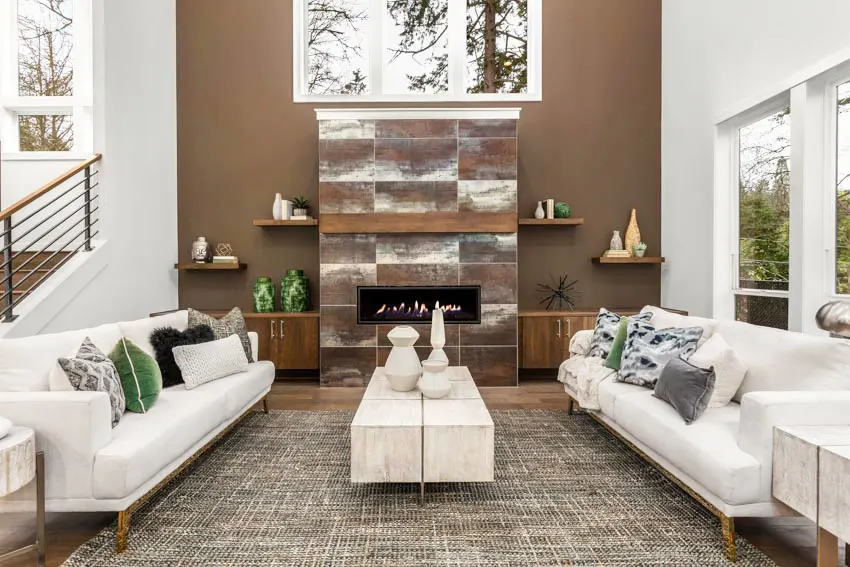 An online interior design consultant adheres to a procedure that is nearly identical to in-home interior design consultation. The main distinction is that it happens online or over the phone. It is quite a brilliant idea since you can collaborate with interior designers from all over the country and even the globe.
The project usually starts with a free consultation to discuss your specific needs, how the program works, and answer any primary questions you may have. It is also possible to share designer portfolios and examples of prior transformations.
Online interior consultation clients typically finish a quick interior design style questionnaire as well as a project brief before selecting a designer.
The above details assist the service in recommending designers for the project and thereafter guiding the designers throughout the early stages such as floor planning and layout improvements. The best aspect is that they are always just a click away.
Online interior design consultations typically encourage ongoing communication. Clients and designers can discuss every detail of the project on the immersive online platform.
However, numerous online interior design services operate in the same manner. You will be asked what your budget and style preferences are before creating a virtual room with furniture and layout that you can purchase. But apart from that, the services differ in terms of how closely you collaborate with the designer, product offerings, technological features, and cost structure.
Most websites allow you to virtually spruce up any room in your house, and create living room, dining room, kitchen, and bedroom layouts. They also often provide support for unconventional areas such as home offices, nurseries, and foyers. These services are great for making a fresh start by renovating or simply refreshing & redecorating your space.
However, there are some considerations to make when selecting this interior design consultation option. Several online interior design professionals allow you to buy products directly from them. This might be advantageous if you are purchasing multiple items from different shops, but you can also purchase products by yourself.
Free Consultation
A qualified free interior designer usually works within a retail store environment to help sell products found in the store they work for. They can help you visualize and strategize for your home makeover or renovation during a free interior design consultation, and it all begins with a preliminary interior design appointment.
With this option, you can also learn about your designer's background. This consultation can take place in person or virtually. During this initial meeting, your designer will inquire about the vision and extent of your project. The consultation also allows you to determine if the designer would be a great fit for your design process.
In general, during this free consultation, your interior designer will inquire about your preferred theme and aesthetic, your spending plan, the time frame for your project, as well as what features you want to keep or modify within your home interiors. The primary objective is to obtain a broad concept of the project to set up a quote with that specific designer to accomplish your redesigning aspirations.
Nonetheless, you have to keep in mind that not all interior design consultation services do the things aforementioned for free.
In-Store Consultation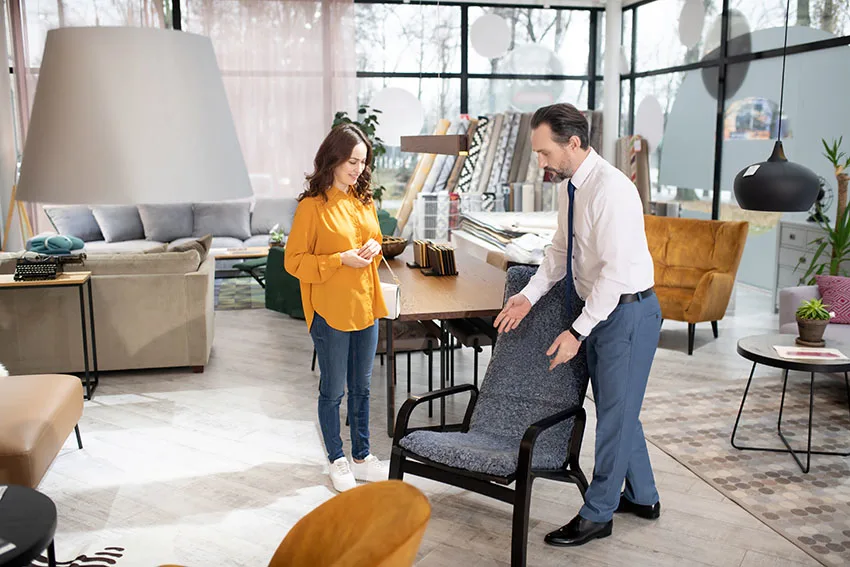 In addition to selling home furnishings and decorative elements, some retailers provide in-store design consultations. The process is largely the same across store locations with only slight differences. The customers share their needs with design consultants at these stores, as the name implies. The consultants then make suggestions based on the items sold in their store.
Because these consultants rarely make home visits, they do not have a thorough picture and overview of the customer's interior space. But if you need hands-on experience, in-store consultations are ideal. With this in mind, you must take care of room dimensions and layout on your own.
The Consultation Process
Normally, whatever the interior design consultation you have chosen, the service will personally or virtually tour your house and inquire as to what functions well for you in each area and what does not.
Afterward, they will concentrate on the aspects you want to address for the project that they are about to begin. Brilliant ideas would be the focus of the consultation, which they willingly share with clients because that is an integral part of the value they provide.
Your selected interior design consultation service will then provide massive visions that may advance into something extraordinary, or they may need to be readjusted in some way as they might cost more than the finances allow. Sometimes, they might not continue their initial plans since they might not be the best solution after further consideration.
Design consultation services often address aspects such as how the area will be laid out and the finest materials to effectively emphasize the space. This could incorporate mill work and other architectural components, furnishings, lighting, artwork, and window treatments. They are not, meanwhile, making actual judgments. Actual selections require time to develop since one factor can affect another one.
These services might present you with samples of a similar scheme or preview from their portfolio, any concepts they have gathered, or other web sources to help you envision what they have in store. However, it is not always precisely as they would design for you. They are usually creating something distinctive for you. That is why a design scheme must be created later to address your specific requirements.
The following step is normally to go through the project budget. The majority of clients do not have a clear idea of how much their budget should be, therefore they will go through various exercises, such as a budget record sheet, to help them in deciding on a suitable range to take into account.
Furthermore, they will elaborate on how they cooperate with your tradespeople as well as the tradespeople they recommend to you. They discuss some of the potential problems and how they will solve them for you. Postponements, back orders, and breakage are all issues that they can help you with.
They strive to give you enough time to discuss any concerns you may have. These interior design consultation services typically advise prospective clients to compile a list of questions for their meeting. Taking notes throughout the meeting is also suggested based on how well you comprehend what the service is conveying.
Although the entire process can be daunting, professional interior design consultation services often provide a valuable opportunity for the open discussion of ideas and information. You have a professional in your home who can demonstrate their expertise to you in a productive manner, hence we urge you to approach them honestly and openly.
The Initial Consultation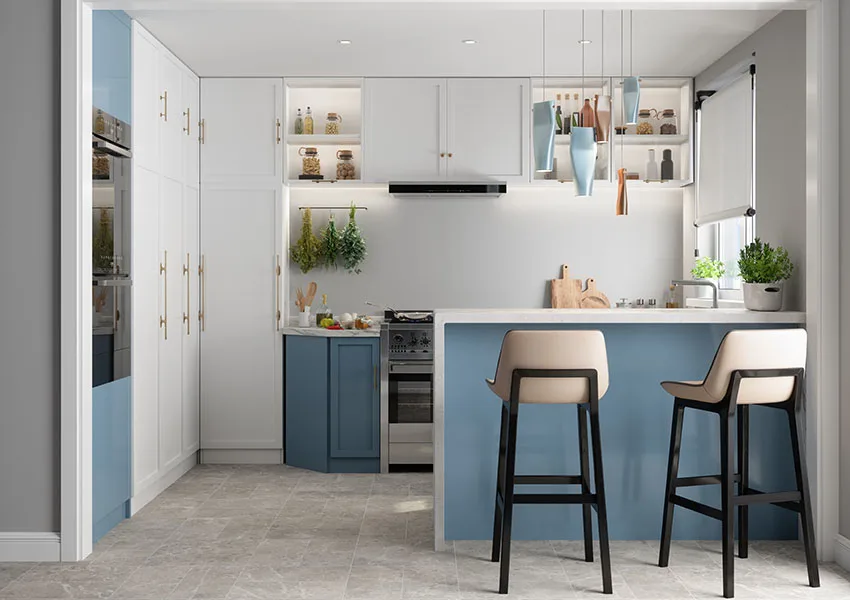 Normally, the initial process that every interior design consultation service can vary depending on the designer, business, or program. An initial interior design consultation's contents vary depending on the designer, business, or service. However, several elements are present in most design-consultation-related discussions.
Among these initial interior design consultations include, but are not limited to:
• An introductory phone or video call
• The designer's initial thoughts, opinions, and suggestions about how to progress
• A comprehensive assessment of the key business procedures and processes
• A description of how billing works
During the initial interior design consultation session, you should be able to meet with qualified interior designers who can assist you in developing concepts depending on your quiz results and design brief. You can then proceed by selecting your preferred choice.
Common Consultation Questions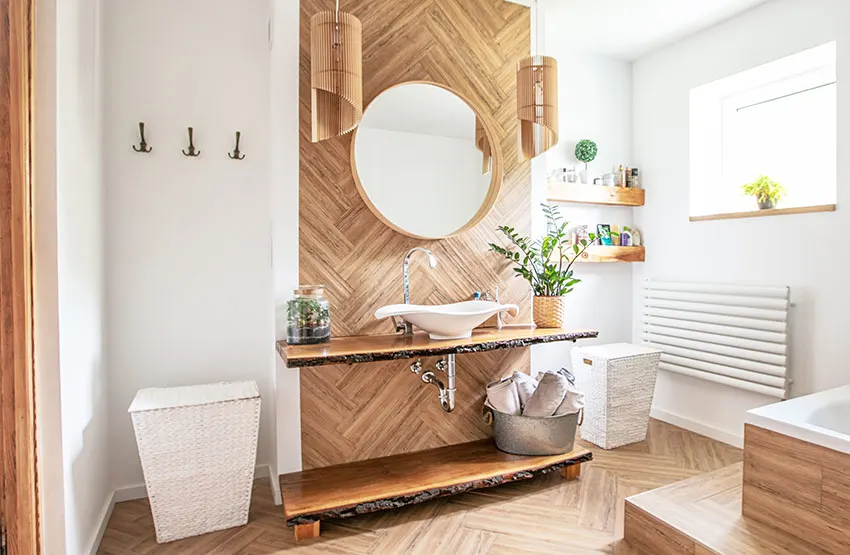 A lot of questions can arise during the interior design consultation session. The questions may vary since each interior design consultant has their own perspectives, opinions, principles, and ideas.
However, based on the experiences of numerous owners that have tried undergoing interior design consultations, here are some of the questions that the design consultant might ask you during the session:
• What is your design style or vision?
• What is your budget?
• What do you consider expensive? Inexpensive?
• What is your time frame?
• Have you worked with a designer before?
• Who makes the decisions on this project?
• How did you hear about our company?
• Do you use Pinterest?
• What are your goals for the project?
• Can you show me some examples of designs you like?
• What does your family (or work team) normally do in this room?
• Can you describe the ages and characteristics of who will be using the space?
• Do any users of this space have any special needs that need to be taken into account?
• What are your technical needs for this space?
• What colors do you like and dislike?
• What are your preferences for flooring?
• What are your preferences for artwork?
• How involved are you planning to be with this process?
• Are there any other services you need that I can help you with?
What you Need to Know About the Consultation Fees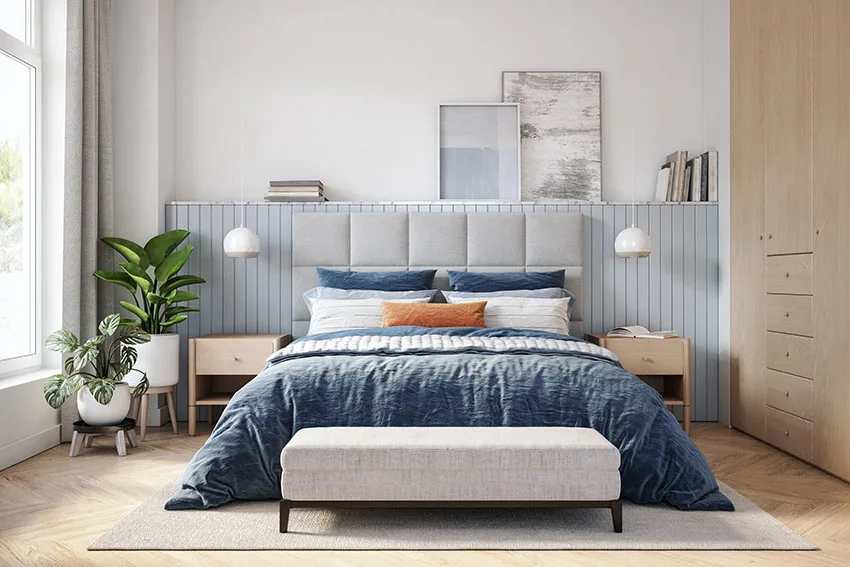 The fee of hiring an interior designer can differ as many factors need to be considered. An interior design consultation can cost considerably more. The cost of an interior design depends on several factors.
This includes the company's competence, time frame of the project, if you intend to incorporate decor or furniture in the price, extra fees, and whether you are paying hourly or by paying the entire project.
It is projected that hiring an interior designer for a series of consultation sessions costs approximately $5,000 on average. Hourly fees might range from around $50 to $500 per hour. However, there can be any extra expenses to take into account.
Interior designers occasionally obtain discounted furniture, decor, and supplies, but they frequently charge you full price and retain the difference as a fee. But do not worry, this is pretty common in the interior design field.
On the bright side, interior design consultations are usually completely worth the investment. These designers can often put you in touch with exceptional contractors at a discounted rate, and you will also get a trustworthy referral. Adding the latest interior design concepts can also boost the value of your property.
How to Prepare for a Consultation with Your Interior Designer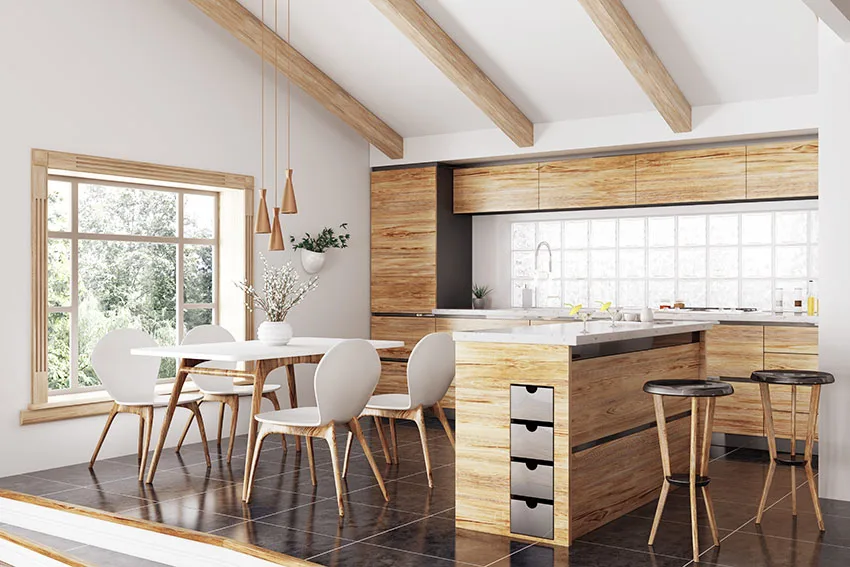 Here are the basic yet crucial steps that you have to remember so you can prepare well for an interior design consultation:
Start Assessing and Calculating Your Overall Budget
Your budget will be one of the first points you will have to address during an in-person, in-store, or online interior design consultation. Professional interior designers must determine how much they have to spend to create the most ideal and precise design idea for your budget.
Knowing your budget makes it simpler to select the proper solution. If you strictly follow this step, you can limit your selections to simply those that fall within your budget.
Determine and Understand the Function of Your Interior Space
Before organizing any design consultations, you have to thoroughly understand the function and purpose of the interior. A clear idea of the purpose of a room will assist in motivating and guiding the designer's work.
During the consultation session, feel free to tell the designer what you want to utilize the space for and what you want to experience in the area. This will ascertain that your interior is both gorgeous and functional.
Be Clear with Your Objectives and Talk These Through with Your Designer
Determine the objectives of your interior design project. The checklist can include items like style, layout, usability, time frame, and so on. Keep in mind that during design consultations, effective communication makes a significant positive difference. In fact, it will assist you in achieving the best potential project result.
Gain the designer's professional judgment on how realistic your goals are. You can then make the necessary changes. Additionally, take into account that your goals and those of your selected interior designer must be in sync. If not, schedule another consultation until you find the perfect match.
Get to Know Your Likes and Dislikes of Your Room's Interiors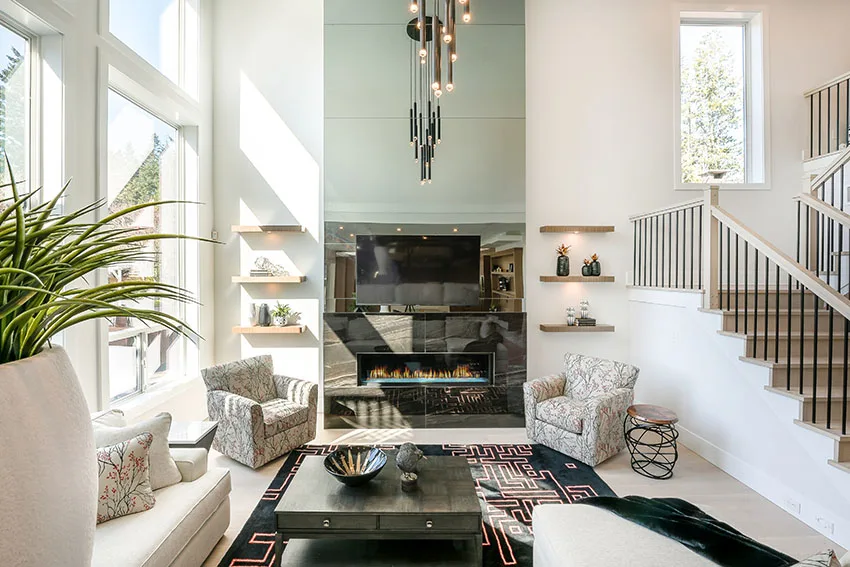 Before an in-home or online interior design consultation, it is always a smart idea to assess your likes and dislikes. Spend some time collecting inspirational images and researching various designs. Afterward, during your consultation, present your designer with all of your likes and dislikes.
Decide on Your Preferred Time Frame
Do not forget to mention your preferred time frame to your interior designer upfront in your consultation so that they can make arrangements beforehand.
Prepare Floor Plans and Room Photos
Prepare a copy of your floor plan as well as room images ahead of time to ensure an effective initial consultation. The designer will save time because they will not have to take measurements. It may also expedite the overall design project.
Prepare Necessary Design Questions
Gather all of your questions in advance, whether you are planning to arrange an in-person or online interior design consultation. You can ask for their credentials, references, services, packages, and if they have done any similar projects.
See more related content in our article about the different types of interior design styles here.