The best types of basement wall panels, including basement wall panel options like basement wall insulation panels & waterproof wall panels.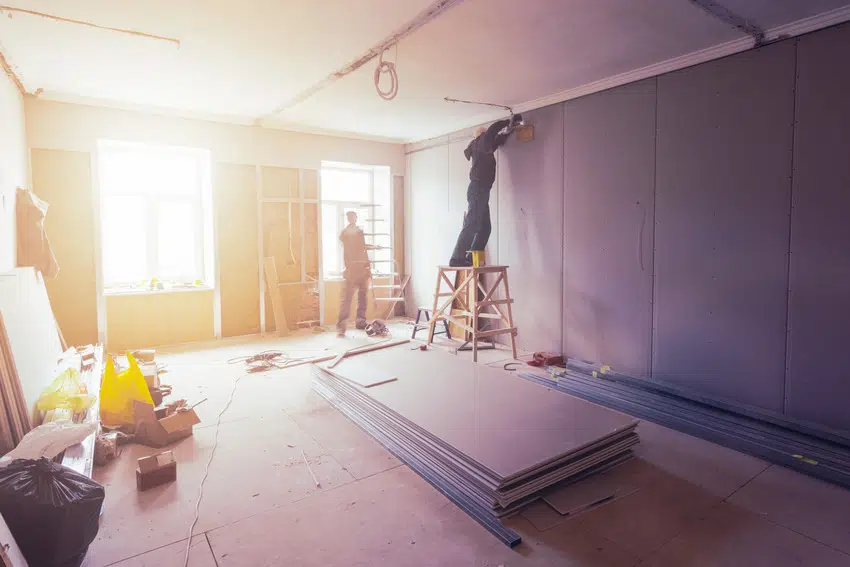 Whether you're planning on getting a basement room and floor constructed from scratch or upgrading an existing one, choosing the right type of basement wall panels alone will make a world of difference.
There are options for basement wall panels available on the market but there are also various factors that you need to consider, including the type of insulation, waterproofing, and soundproofing options, as well as the overall look and finish of the basement.
In this article, we'll walk you through the most common types of basement wall panels and how you can work that knowledge to your advantage
Basement Wall Panel Options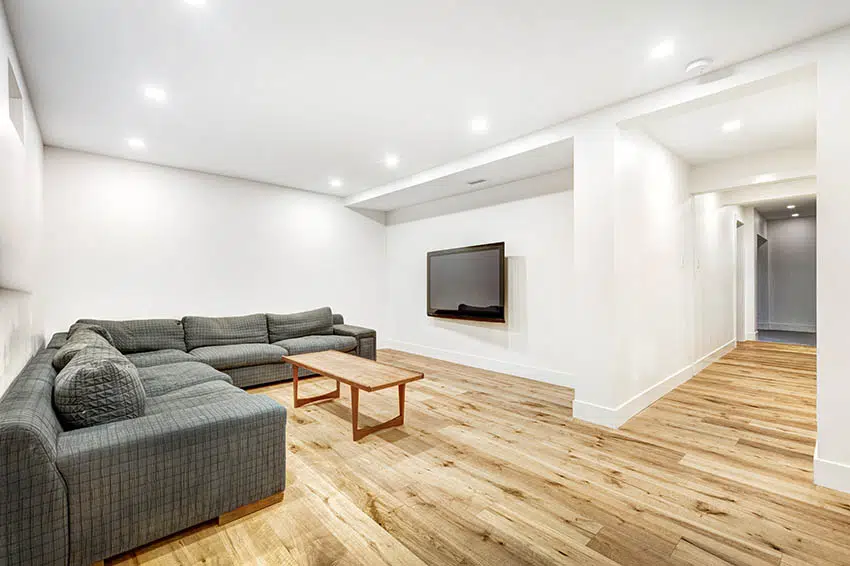 Choosing the right basement wall panel will help you and your needs in the long run, especially in the event of natural disasters like floods which have been a constant part of life. There are plenty of wall panels to choose from but the overall goal is the same—to protect your walls and insulate your basement.
Basement Wall Insulation Panels
A well-insulated basement makes for a very cozy space. It will help you fight issues related to moisture such as mildew and mold growth and more importantly, it will help you reduce your energy or heating costs especially when your basement is located somewhere with a particularly cold climate.
The basement floor can be quite notorious for its issues with humidity and water leakages, and the most effective way to ensure you get a dry basement in the first place is with proper insulation. So which type will work best for your basement?
Rigid Foam Sheets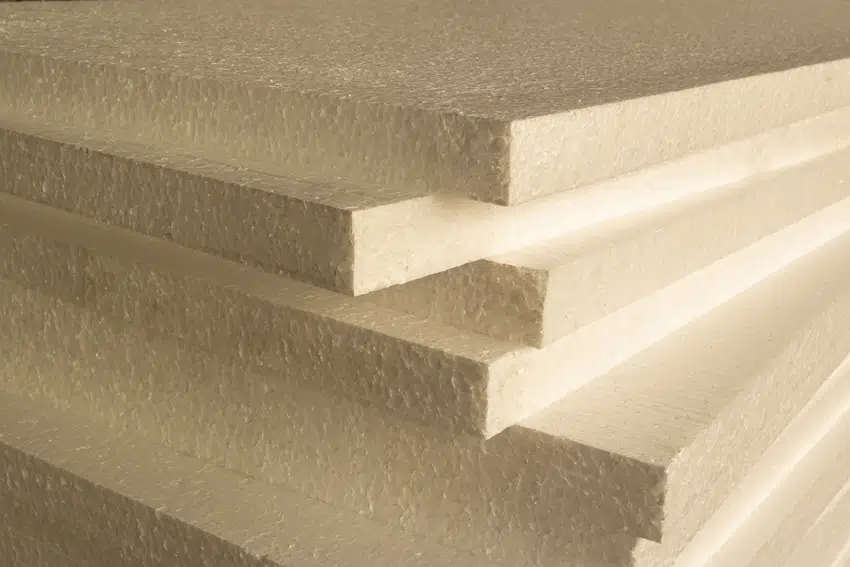 These are basically large sheets of expanded polystyrene foam material or XPS. These sheets can be purchased in most of the home centers out there and they can come in cuts as large as 4 x 8 feet. They are typically 0.5 – 2 inches in thick and are vertically scored.
This means that you can snap off excess sections of the board without ever having a need to cut it. This type of panel is a great option for people who want to DIY their basement wall insulation. They are easy to use and work well with block walls or concrete for as long as the finish is smooth.
If your priority is containing cost, these sheets are the best go-to materials for basement insulation. The cost to insulate about 30 square feet of basement walls with these panels is only at a range of $20-$30.
Spray Foam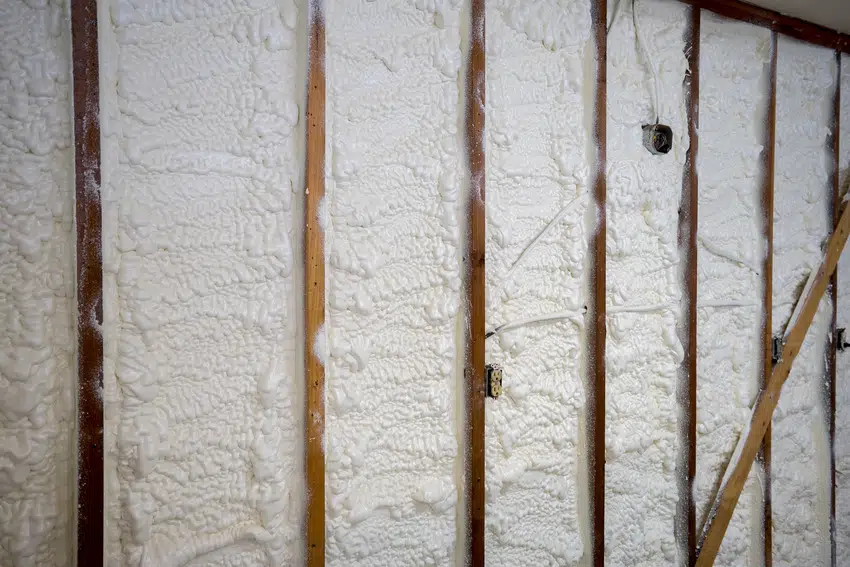 Spray foam is a type of polyurethane foam that is injected into the cavities of your basement walls with a specialized hose and gun. The foam expands immediately upon contact and once it's dried, you can trim all of the excesses away with a sharp cutter or scissors.
This is a great insulation option for when your wall studs have already been installed and you need continuous and effective insulation with no gaps to allow air infiltration. Similarly, spray foam works perfectly for walls that have had some wear and tear like cracks and other openings in the joints.
However, keep in mind that spray foam needs to be installed by a technician and although there are DIY kits, they can only cover up to 200 square feet in area. This costs around $2 per square foot for a 1-inch thick foam panel.
Mineral Wool Sheets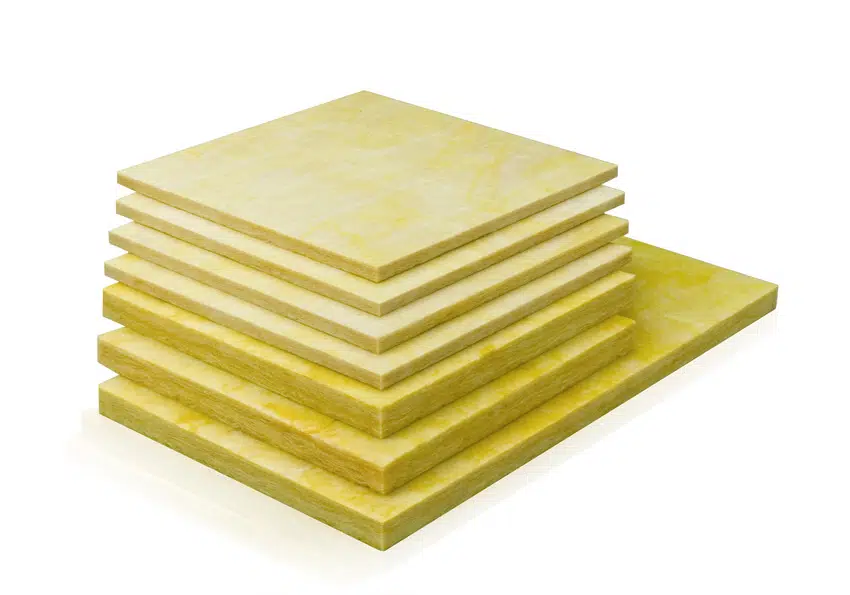 This material is made out of silica spun into wool under high heat or pressure. The finished product is a fibrous mat pressed into sheets that are dense in composition and are quite similar to rigid foam insulation.
They can be quite resistant to moisture and are greatly recommended for basement insulation use. If you want to avoid plastics such as rigid foam or spray foam, then this option is for you.
Mineral wool sheets are made from recycled substances and are usually all-natural. Compared to rigid foam sheets and spray foam, this material is fireproof under normal conditions.
Nonetheless, the only downside to these is the upfront cost, which is about $100 to cover 32 square feet with mineral wool sheets and cost 3 to 5 times more than their foam counterparts.
Waterproof Wall Panels for Basement
Waterproof wall panels are essential for the safety and protection of your basement. Similar to the drywall in your bathrooms, wall panels for the basements are built to withstand and resist moisture.
However, waterproof wall panels used in basements differ from bathrooms by way of a layer or two of fiberglass insulation to help keep the heat in.
There are the various methods that will allow you to effectively waterproof your basement. These are different waterproof wall panels on the market, what they're good for; and what the recommended uses for them are.

Cementitious Waterproof Method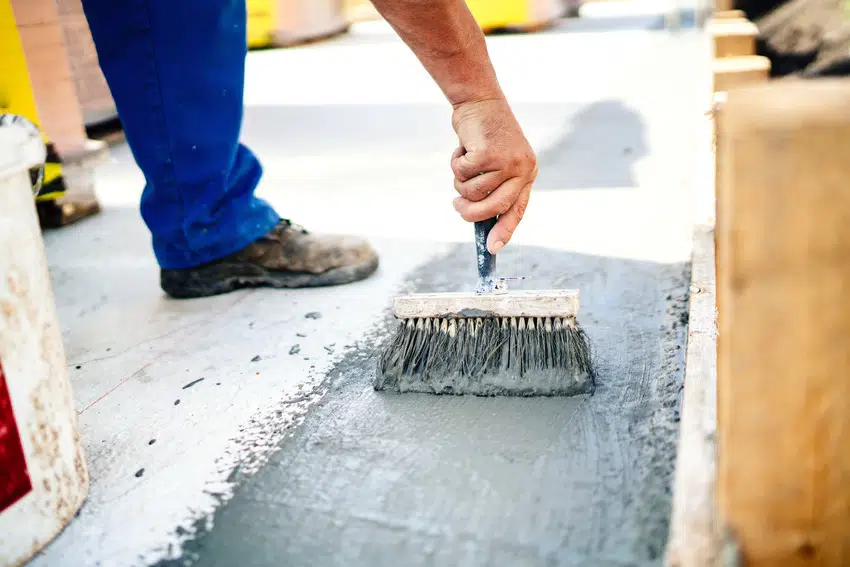 If your basement is already leaking and you would like a fast and effective solution, then this method is the key. This is actually something you can DIY and only basic masonry materials are required for this so it's easy to locally source the materials required.
Furthermore, because it's located in the basement, exposure to sunlight is minimal to nonexistent which means the material will not contract, weather, or crack.
Liquid Membrane Method
This method works by applying a total of three coats of primer. However, the trick to a successful liquid membrane application is by ensuring that you allow a coat to dry before applying the next one.
The applicators can be in the form of a trowel, roller, or spray, while the materials can range from polymer-modified asphalt to polyurethane liquid.
Bituminous Coating Waterproofing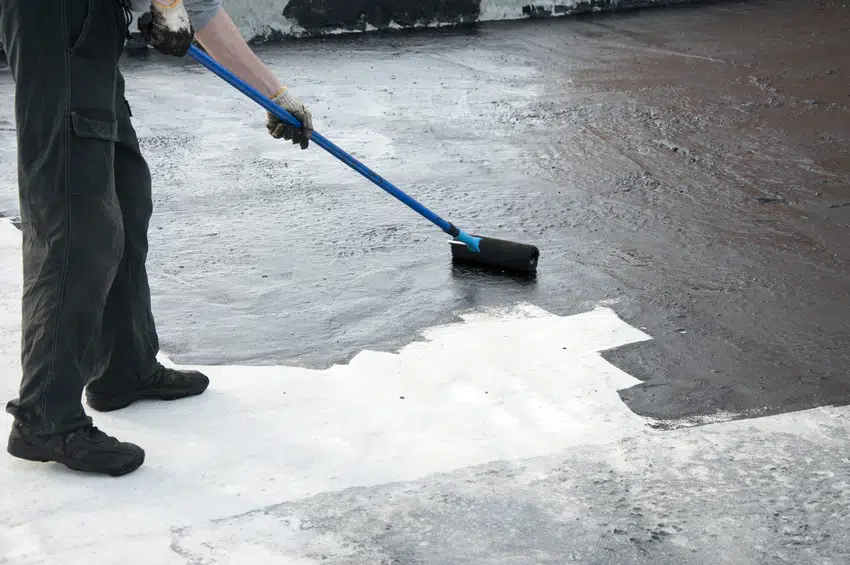 If you have leaks coming in through the cracks in the walls, this is the best method to fully prevent it. Although do take note that its efficiency will depend on its formulation grade and fiber reinforcement.
This material is great for waterproofing wallboards, concrete walls, drywall, and other surfaces. Just make sure that this is applied in areas that aren't exposed to sunlight lest they will turn brittle.
Acrylic Waterproofing Giant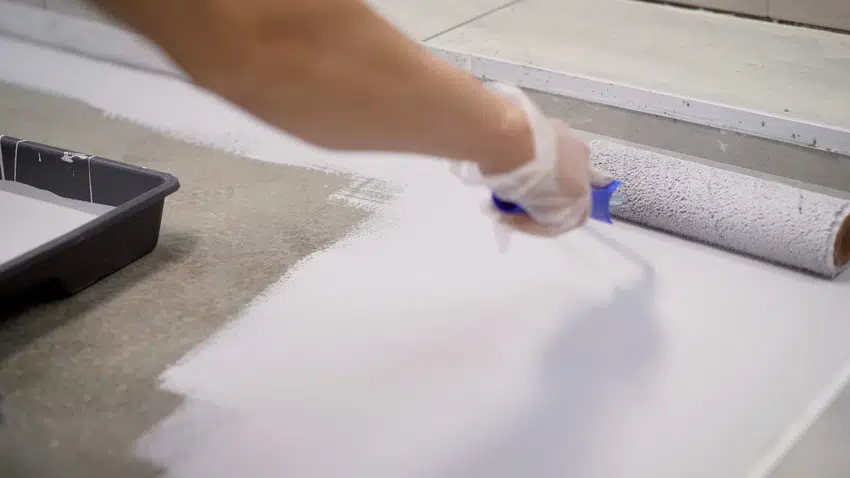 This is a type of acrylic paint that you can use on existing walls. One gallon of this paint can cover up to 75 square feet if the intent is to waterproof the walls you paint it over with. The more coats you add, the more reinforced the waterproofing will be.
Plastic Sheeting with Panels
These panels are best combined with an interior basement room drainage system. Moreover, these are usually installed on the existing basement walls and ceiling, while paneling is added on top of the plastic sheeting to finish off the look of the walls.
Silicate-Based Concrete Sealers
These are the types of sealers that absorb the chemicals in concrete in order to create waterproof walls. Additionally, these sealers work exceptionally on wall cracks that need to be filled.
DIY Basement Wall Panels
Here are some of the most popular wall panel systems for a finished basement.
Removable Basement Wall Panels
Removable wall panels are effective for covering areas that contain electrical wire and plumbing. These types of panels provide an effective moisture and vapor barrier and have an insulated core to provide energy efficiency.
These types of wall panels are better for basements than drywall since they are more resistant to moisture. They also provide better protection against the cold.
ZenWall Panels
This is one of the best types of modern basement wall panels that have a reflected backing and insulated core.
This option has vinyl in the front of the panels and can provide a smooth look for unfinished basements. They also have a moisture barrier and can work well with the waterproofing method of your choice to keep the water out of your basement ceiling and walls.
Brightwall Paneling
These panels are comprised of semi-rigid plastic panels that can be installed with white fasteners that are drilled in and usually come with a WaterGuard perimeter drainage system that prevents water leaks.
They cost about 30% less than Zenwall panels to finish your basement.
Cleanspace Wall System
This is perfect for lining dirt crawl spaces but it can also be used for lining concrete basement walls. It comes off in rolls instead of panels so it can be suitable for surfaces that aren't smooth or flat since they almost never rip.
Overall, it's a great way to brighten up your basement room while draining wall leaks and stopping water leakage at the same time.
Basement Wall Panels Cost

Poured concrete wall panels cost. Take note that the costs cost substantially go up if you hire a mason as some would prefer that type of expertise to supervise their basement work. Here are the ranges for poured concrete:
-Per linear foot: $30 – $40 (pre-installation)
-Per square foot: $10 – $60, finer finishes with stamping designs usually cost more (pre-installation)
-Per square foot: $90 and more, this is if you're building a retaining wall on a hill (pre-installation)
Precast concrete wall panels cost. The more complex the design is, the higher the rates will be. But on average, the costs are as follows:
-Per square foot: $30 – $50 (pre-installation)
Masonry basement wall cost. This is by far the cheapest among the three options, with the following prices:
-Per block: $1 – $5 (pre-installation)
-Per square foot: $15 – $30 (installed)
-Per linear foot: $60 – $240 (installed)
Basement Finishing Systems
Basement room finishing systems are wall panels that are pre-fabricated and are built to actually combine acoustic and thermal insulation. These usually come in kits that are pretty easy to install and already includes all the materials you will need to finish the walls, however, they are not completely waterproof.
Basement finishing systems are smart ways to upgrade your space. It's a great way to finish, insulate, and upgrade your space all at once. These are proprietary systems that take on an unfinished basement and turn them into great living spaces. They go far beyond just ceilings and walls.
They also have lighting, door installations, electrical work, and even trims included. Some systems even include plumbing, flooring, windows, and HVAC. Every inch of the basement is taken into account and all the wiring, and walls created are specifically for your basement.
Owens Corning Basement Finishing System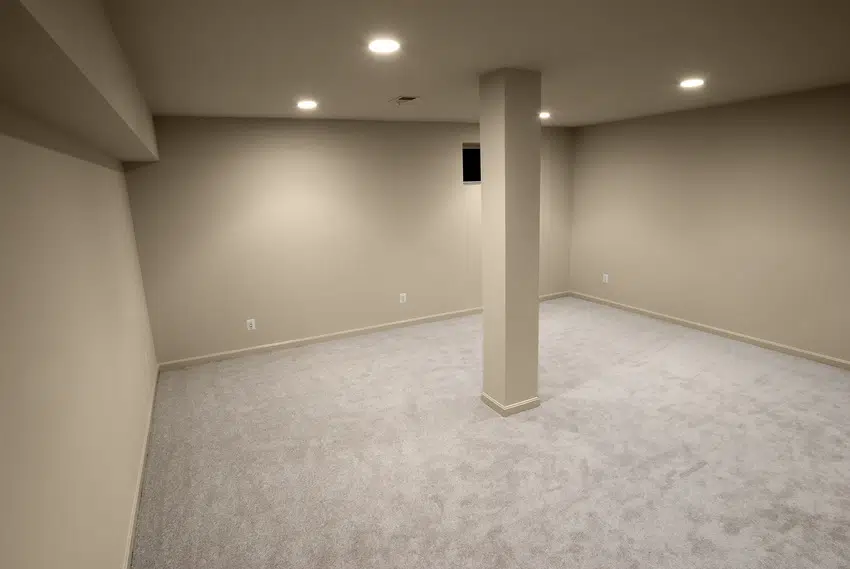 This system comes in two options: paintable and fabric. The wall panels are removable so you can easily remove and reattach them for easier plumbing and electrical access.
These walls are also inorganic which makes them highly resistant to mold, mildew, and other types of pests. Meanwhile, acoustic insulation is at 85% efficacy.
Moreover, there is a lifetime limited warranty that comes along with this system, which is also transferable to the next homeowner.
Lastly, this system has exceptional functionalities, including a built-in thermal and acoustic installation, a class A rating, dent-resistant, maintenance-free, and only takes 2 weeks to install.
Total Basement Finishing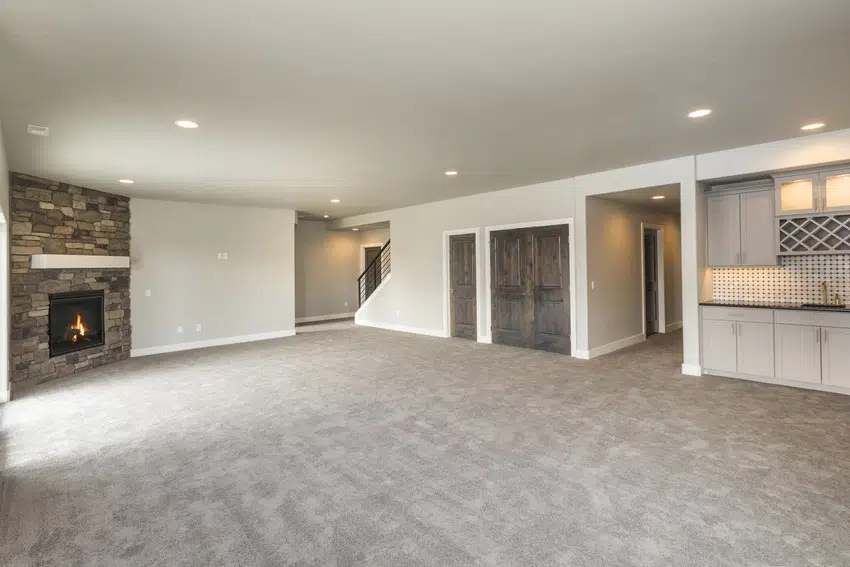 This basement room finishing system offers high-end designer remodeling products, as well as carpeted and tiled varieties for the basement flooring.
Some of their benefits include mold resistance, water resistance, acoustic cancellation, thermal insulation, and roof-to-floor basement customization.
Wahoo Walls (DIY Option)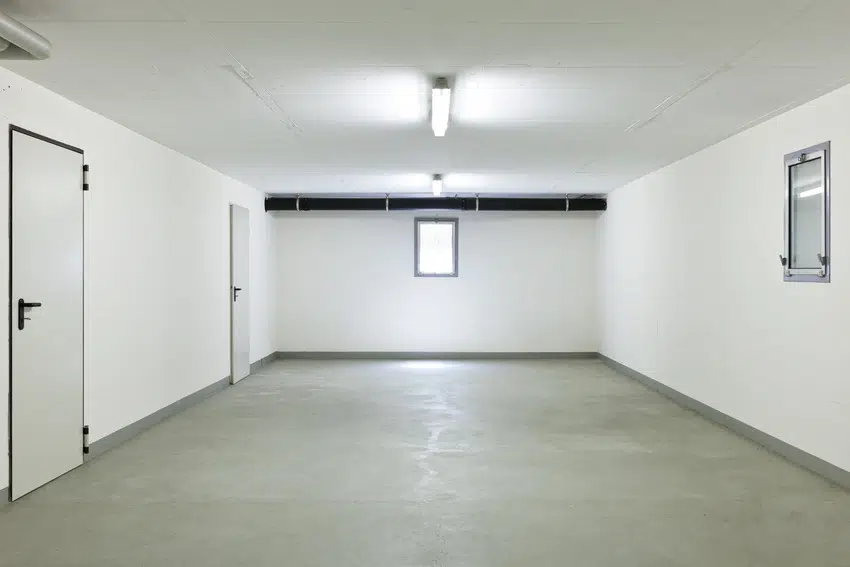 These walls are quick and easy to install because they utilize aluminum tracks, and there is no need for drywall or studs. Moreover, these wall panels are already pre-insulated and are made of inorganic material that is resistant to mold growth.
Panel Living Systems
These are walls that are best suited for those with a taste for foliage. These systems can work for both interior and exterior wall applications.
If used in the basement, artificial lighting fixtures will be used to highlight the plants included in the wall systems. They're lightweight and can weigh up to 12 pounds per square foot including plants.
They also have built-in hydroponic systems and their own drainage and irrigation and are modular, which basically means they can be configured with any desired design.
Structural Insulated Panels (SIP Panels)
SIPs originally came from the concept of forest conservation way back in the 1930s. These panels are known for their high insulation value because of their insulated cores.
They are also airtight and can rival wood in terms of frame construction. This option usually comes with sheathing boards that may include gypsum, sheet metal, fiber cement, fiberglass mat, and plywood.
Drywall Panels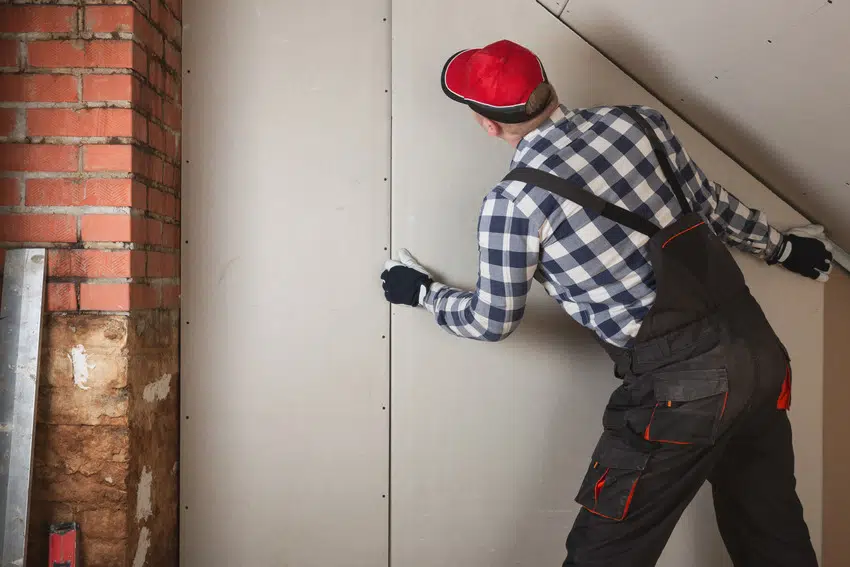 This is a great way for you to create walls and ceiling in the basement. Go for the purple drywall for basement walls. This isn't for aesthetics but is mainly for the coding the drywall manufacturers used.
Out of all of the other types of drywall, it's the purple one that's built to withstand mold, high humidity, and moisture in general.
These types of drywall panels can be hard to find though so it would be best if you order in advance or call it in from your local floor store.
Wood Paneling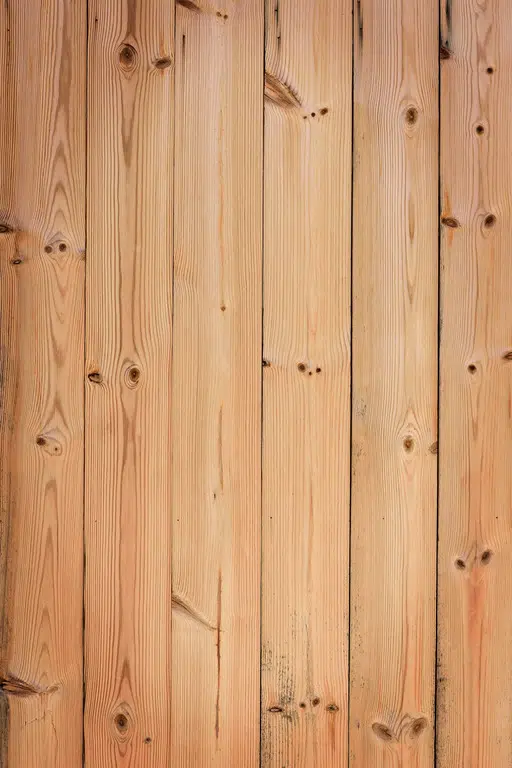 It is also possible to use wood paneling to make foam or fiberglass insulation look great. This is usually comprised of plywood that's already waterproof-treated. There are a lot of finishing options available with wood.
You can have wallpaper, wainscot, or even have faux panels that look like stone or wood. This option lends a really sophisticated look to the basement room without ever having to break the bank.
Plastic Basement Wall Panels
These wall panels are perfect for moist or humid climates. These usually come with systems that drain water to a trough that's hidden behind the wall.
This avoids water leakage through the cracks and protects pre-existing ones from worsening.
Basement Wall Panel FAQ
How Can I Cover My Basement Walls Cheap?
Paneling is the cheapest way to cover your basement room walls. However, the trick is in ensuring that you use strong and high-quality adhesives to be more effective.
Is Paneling Cheaper Than Drywall?
Paneling is easy to cut and trim while giving your basement walls a professional look and finish. There are 2 types of paneling: sheet and board.
Sheet paneling is actually one of the best drywall alternatives. The cheaper option between the two types 'sheet and board' is sheet paneling.
However, although drywall cost less on the front end, they have an unfinished look and will actually cost more to make them look as smooth and finished as paneling can so in general, drywall would actually cost more.
What Is The Best Material To Use For Basement Walls?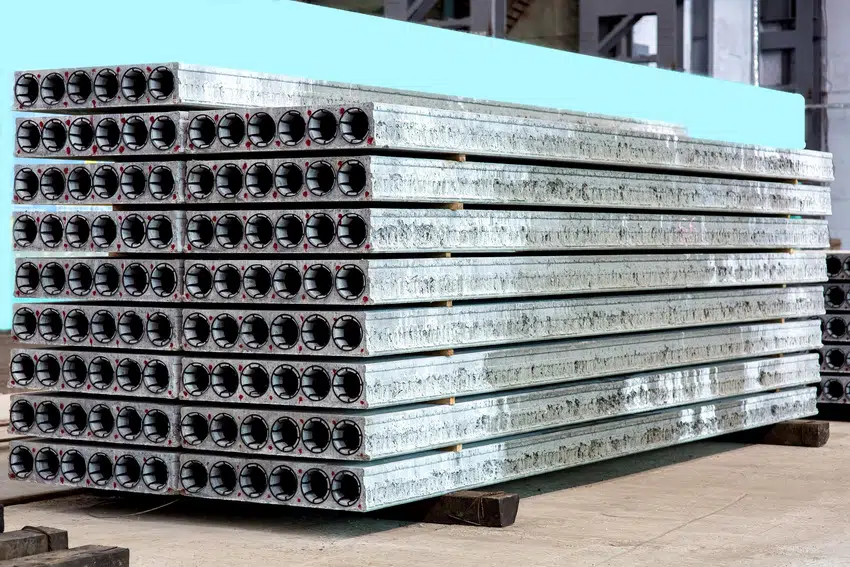 The best material to use for basement walls would have to be precast panels. They're quick, easy to assemble, and usually make for a much safer workspace because all of the construction is actually done offsite.
The materials that precast panels are usually made out of are of high grade concrete that have a low water mix which means that they tend to resist water leaks and damages more than the other basement wall options.
They also have a wide variety of textures, colors, and stamping to choose from which can make for aesthetically appeasing basement walls.
Do Basement Walls Need To Breathe?
Certainly. Basement walls are generally made of concrete and hence, are porous. This means that they can absorb a lot of water.
All that moisture needs a place to go and if the walls are sealed up too tightly, this could result to moisture staying within the walls, eventually causing it to rot.
Do Basement Walls Need Vapor Barrier?
According to the IRC's recommendation to builders, by default, vapor barriers of varying classes are required depending on which zone the basement is getting constructed in.
Cold climate zones (categorized as zone 4-5) usually require vapor barriers based on local regulations, while those in humid or hot climate zones (categorized as zone 1-3) need not install them.
Should You Seal Basement Walls Before Finishing?
Regardless of the different types of basement wall panels, they are huge investments and water damage can seriously ruin their value.
Deep sealing concrete basement walls against water seepage is a must in order to protect that investment. 1-2 coats of basement sealer will usually suffice.
For other related content, check out this article on basement ceiling insulation.