Here's our types of appliances guide including the different models, their uses, features, advantages & disadvantages, and important home appliance buying considerations.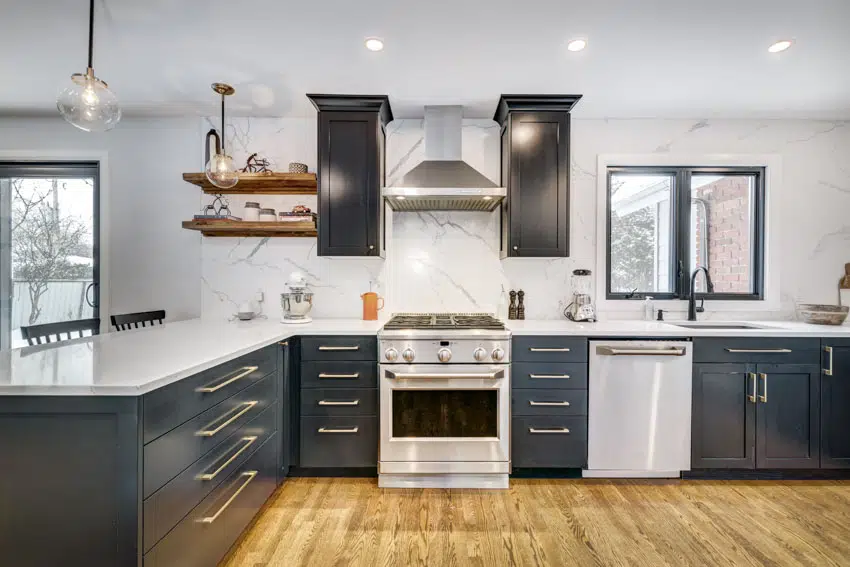 Choosing the right appliance for your home can often come with many questions. A buying guide is always helpful in getting you to purchase the most suitable appliances for your home. This is a rundown of some of the most common types of home appliances you'll need and what features to look for when buying them.
Air Conditioner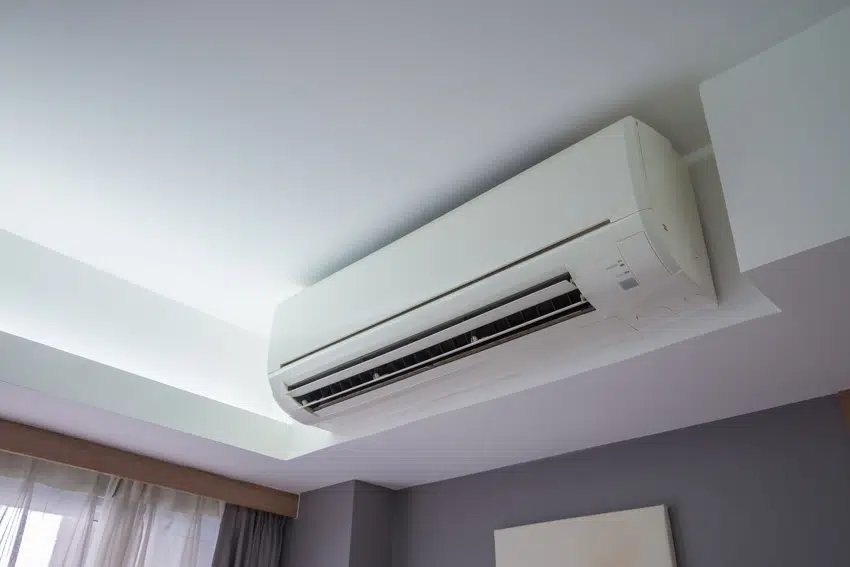 An air conditioner is a home appliance that provides certain areas in your home (or your entire home) cold air. This aims to remove humidity and heat from your indoor air at home.
The cold air is blown into the indoor space, displacing the unwanted humidity and heat outside of the home. The different types of air conditioning units to choose from are:
Window-mounted: This is the most common type of air conditioner and how it works is that the unit temporarily sits inside a window opening. It's affordable and can work with your existing electrical wiring layout at home, making it easy to install.
The only challenge is that they're best fit for double-hung windows and you need to make sure that the unit actually fits the specific window dimensions in order for the area to be completely enclosed.
Wall-mounted: These units are permanently attached to a metal sleeve installed through a wall. An AC chassis from the inside is installed, allowing the unit to slide in and out. They don't obstruct sunlight, can fit the window units more securely, and are more aesthetically appealing compared to the window-mounted variants.
The downside to this though is that the installation can be costly and the larger units might require a more dedicated 220-volt line. Most of these units also don't come with the exterior metal sleeve so you'll have to shell out an extra $50 to $100 for it.
Portable: Then there's the mobile version. This air conditioner unit is mounted on wheels and can easily be rolled in and out of any room in the home. It has a tube that exhausts heat outside of a window or out through a cutout in the wall upon installation.
The downsides to this unit are that they take up floor space, are typically higher priced compared to the window-type units, and its exhaust tube usually requires re-installation every time you have to move the unit. Some features to look for when in the market for an air conditioner are as follows:
Energy-saving: Your unit will run constantly even with its compressor turned off. But if it has an energy-saving switch, it will automatically turn off the compressor once the thermostat is turned off, saving you more money.
"Check filter" light: This will indicate when it's time to change or clean the filter.
Oscillating vents: This is an internal motor that will sweep the air flow from side to side automatically, cooling your space evenly.
Remote control: This allows you to adjust the temperature remotely, anywhere in the room.
Timer: This automatically turns the unit off or on during a pre-determined time, even without human intervention.
Ventilation: Lets fresh air from outside the house circulate inside the room.
Warranty: This coverage ranges from one to two years and saves you tons of money in terms of labor and replacement parts.
Air Fryer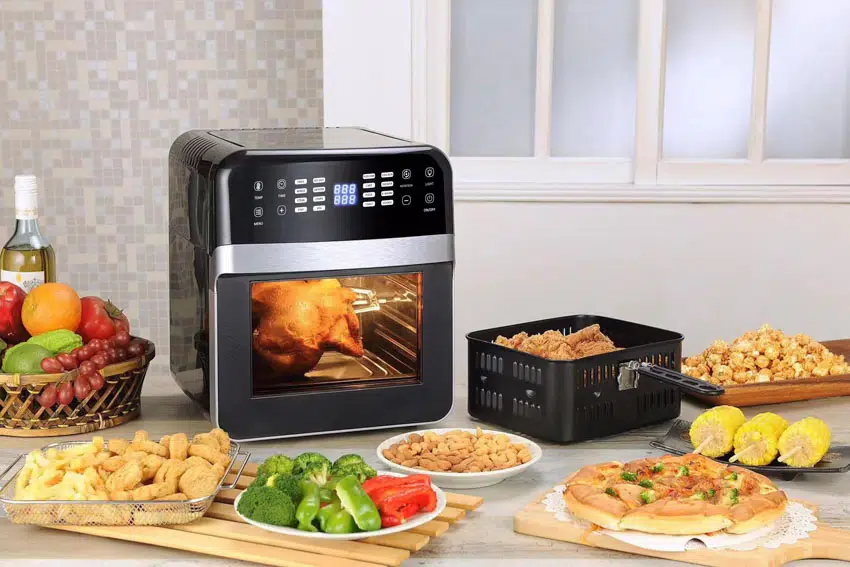 What you first need to understand is that an air fryer doesn't fry your food at all. It uses heating mechanisms and fans and functions more like a convection oven.
Hot air is circulated at fast speeds around the cooking basket. It's great if you like to enjoy the benefits of deep-fried food without the oil. This hot air shortens your food's cooking time while at the same time keeping your food moist on the inside and crunchy on the outside.
It's a great home appliance to have because it comes with cooking modes that are already preset depending on the kind of food you're cooking. It has special modes for when you're cooking chicken, beef, pork, shrimp, vegetables, and so on.
When using an air fryer, it's important for you to make sure that you preheat the appliance to really maximize its cooking function. Also, make sure that you read up on its user manual to get all of its basic working information down pat.
Air Purifier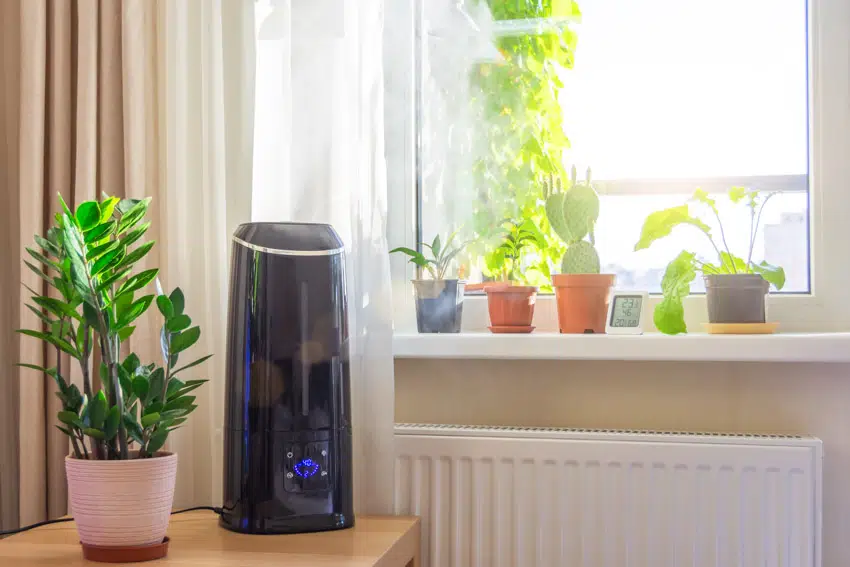 If you have people in your household you are prone to breathing problems and allergies, an air purifier is a home appliance that you ought to look into. It can dramatically alter the air quality circulating around your home.
It can make your air nicer to breathe and will eliminate a lot of your previous problems with it. There are a lot of contaminants and other allergens in the air that you probably won't notice if you don't have an air purifier at home. It can definitely take care of these issues for you.
Most of the types of air purifiers in the market right now can be attached to central heating units and air ducts. How they work is that they filter the air out for your entire home.
You'll find that even the tiniest microscopic dust particles can be effectively filtered out, especially if you happen to invest on an air purifier that's powerful enough to take the load.
They can be pretty affordable to get as well. Some of them work better when it comes to purifying the air in a smaller room. It all depends on what your needs are in the home. Try to assess your home's layout.
It may be practical for you to get a smaller unit, just in case. It's also great for filtering out pollens, basic allergens, and even cigarette smoke if you have people in the house who smoke.
Blender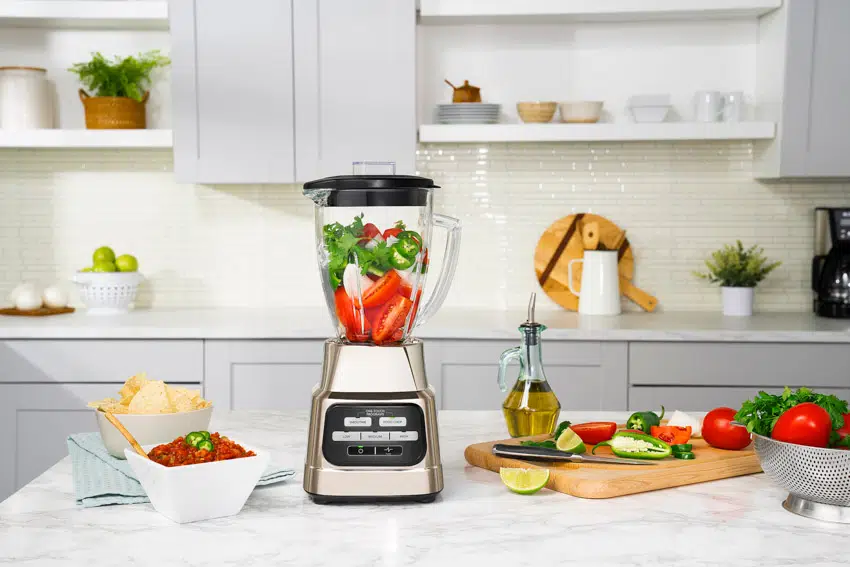 This home appliance is great for mixing soft foods as well as liquids together. It's also a staple tool if you're a fan of turning your vegetables and fruits and other solid foods into liquid form. Because of such a useful and basic function, this makes blenders a necessity in the kitchen.
They offer so much more than just serving up smoothies. With a proper blender, you can make dips, spreads, soup, sauces, desserts, various beverages, and even burgers! The options are limitless with a high quality blender in the kitchen. When buying a blender, look out for the following features:
Material and size: Blenders can be made out of plastic, glass, or stainless steel. Plastic is the cheapest, but it also means it's lightweight and resistant from chips. Glass blenders are more durable.
They won't discolor not will they absorb odors from food in the way plastics normally do. Stainless steel is the most expensive but also the most durable material. You can keep frozen mixtures in for longer if you want to store them in the freezer.
Beverage Cooler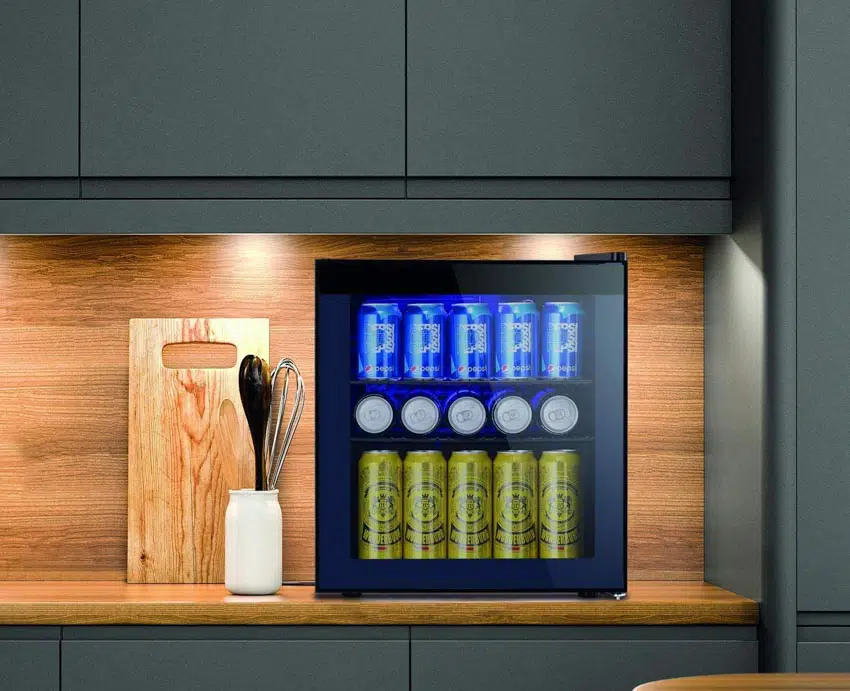 See this beverage cooler at Amazon [sponsored link]
A beverage cooler is a home appliance that keeps your drinks cool and always at an arm's reach. It usually comes with adjustable shelves and depending on the size of the unit you buy, you can store up to 120 pieces of beer or soda cans, water bottles, as well as bottles of wine.
There's the plugged-in version that very much works like a tiny fridge. It's great to have in your den or in your bedroom or wherever you would like to keep your cold beverages handy or conveniently within reach.
Most beverage coolers these days can come with lots of extra features such as having safety locks, dual-zone temperature handling, digital temperature controls, LED lighting, adjustable shelving, and even reversible doors. It all boils down to what kind of budget you have and what extra features you would like to get your hands on.
Bread Machine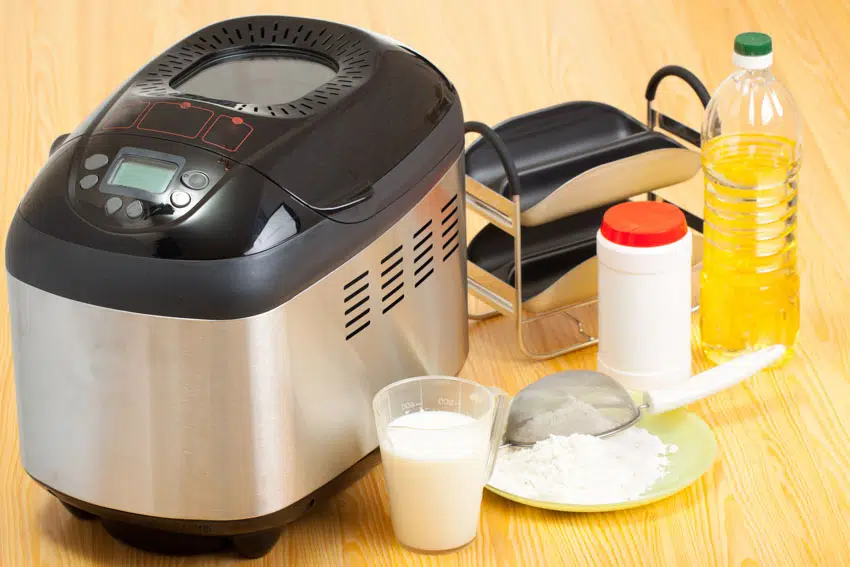 A bread machine is a home appliance meant to specifically bake bread in a bread pan that's oftentimes non-stick.
It also has a lot of other features that aims to automate the bread-making process; such as a kneading paddle, a handle to lift the pan out of the device, and a rotating shaft. It's recommended to use plastic utensils with your bread machine so as not to damage its non-stick top layer.
If you're wondering what the whole point of getting a bread machine is, the main difference is that all you need to do is just dump your ingredients and let the machine do the rest of the work from kneading, to letting the dough rise, to baking the actual bread. When in the market for a bread machine, make sure that you look out for the following features:
Timer: What's the point of getting a bread machine in the first place if you have to be there at the exact moment to pull your bread out? This is where a timer comes in handy. You're guaranteed to have perfect bread every time.
Pan size: If you have a big household or you just happen to bake a lot, opt for a bread machine that holds at least 3 cups of flour. If you don't require as much bread at any given time though, try to go for a smaller pan.
Cycle number and variety: Don't get overwhelmed by the number of cycles different bread machines offer. Consider your baking preferences and habits and base it off of that. Ideally, for as long as it has a motor that can knead the dough enough, it should suffice.
Coffee Grinder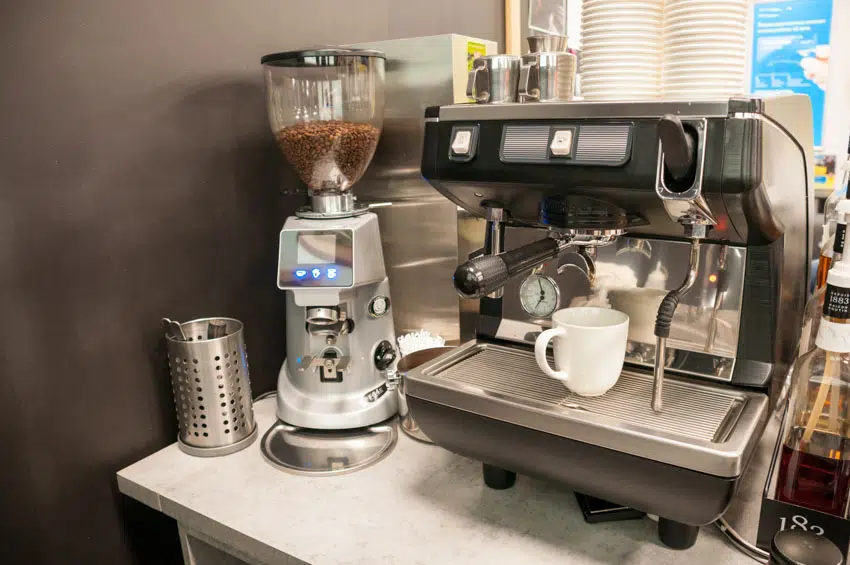 A coffee grinder is a home appliance that's used to grind up whole coffee beans so that they'd be suitable for brewing.
There are manually operated ones that can be hand cranked while there are also electric ones that can do the job more quickly and more conveniently, churning out freshly ground coffee with nothing more than a push of a button. When buying a coffee grinder, there are two main types: blade grinders and burr grinders.
A blade coffee grinder has manual grinders and can be quite common because they come cheap. The downside to this though is that the beans that come out are partially powdered and partially coarse.
Most coffee aficionados would complain that the consistency isn't uniform. This inconsistency could result to getting the coffee burned, and affecting the quality of the flavor in the long run.
A burr grinder, on the other hand, is said to bring out the best flavor out of your coffee. It grinds coffee beans up with a uniform consistency. This makes a huge difference in how the coffee is brewed and how it tastes like once it gets to the cup.
You can choose from conical or flat burr grinders. The conical ones are quieter and more affordable while the flat burr ones cost more but can produce better consistency when it comes to particle size.
Coffee Maker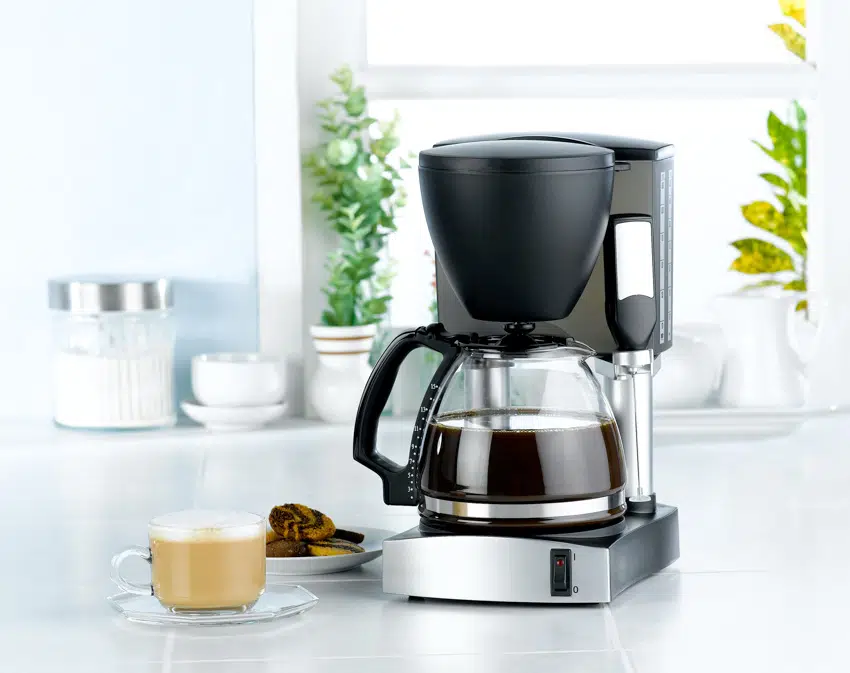 A coffee maker is a kitchen appliance that brews and serves you fresh and hot coffee straight away. It usually has a hot plate, a glass pot or carafe, a reservoir, and a filter basket. It's a very simple and low-tech machine but it's efficient in its purpose and functionality.
The first thing to consider when buying a coffee maker is the type of coffee it will actually produce. It all depends on your preferences. They can come in espresso, cappuccino, flat white, long black, or even macchiato variants.
Whatever unit you buy, make sure that it can actually produce the kind of coffee you like. These days, there are hybrid machines that can produce multiple types of coffee.
Buying a versatile machine can save you counter space. However, they do come with a higher price tag so be prepared for that as well.
Brew size: Different coffee machines offer different brew sizes. Some are single-serve while some are family sized. If you happen to live alone and prefer your coffee fresh at every single cup, a single-serve machine might serve you better.
Extra features: Consider the extra features such as programmable settings, auto-shut-off functions and so on. They will cost more on the front end but might be well worth the tasks they automate for you.
Cooktop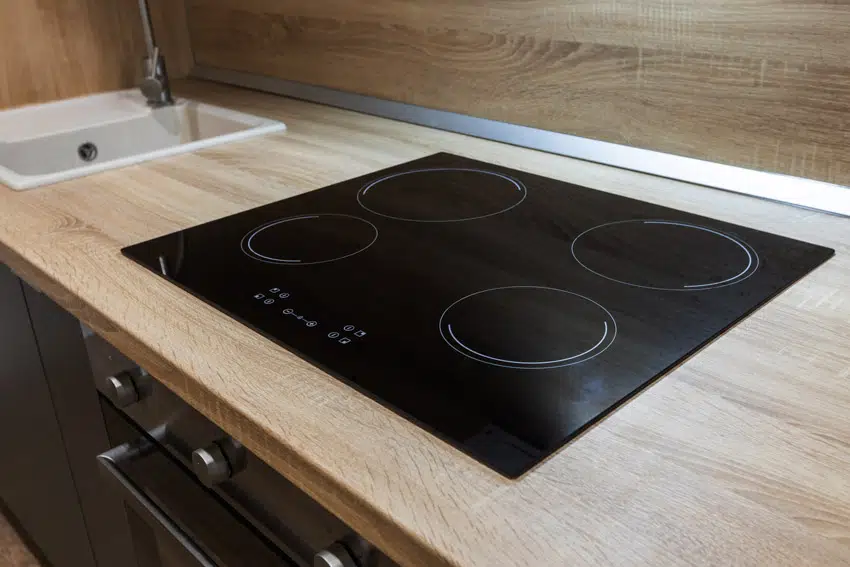 The best types of cooktops currently on the market right now are induction models. The best part about this is that although it can heat up your pans and start the cooking process, its surface is actually cool to the touch.
This lessens accidents in the kitchen which are usually burn-related. It cooks faster and for way less energy so it's actually efficient when it comes to your utility consumption. More than that, an induction cooktop appliance makes for very precise and temperature-controlled cooking.
The only downsides though are that you need to be careful about leaving it on. Because it's cool to the touch and doesn't make much noise, it can be easy to forget the fact that it's actually on. You need to be aware of its timer indicator.
Another downside to an induction cooktop is that it requires special pots and pans specifically meant for induction cooking. They can be a bit expensive on the front end but you get to save up on time and effort in the long run. They're reliable investments for you to get your hands on.
Deep Fryer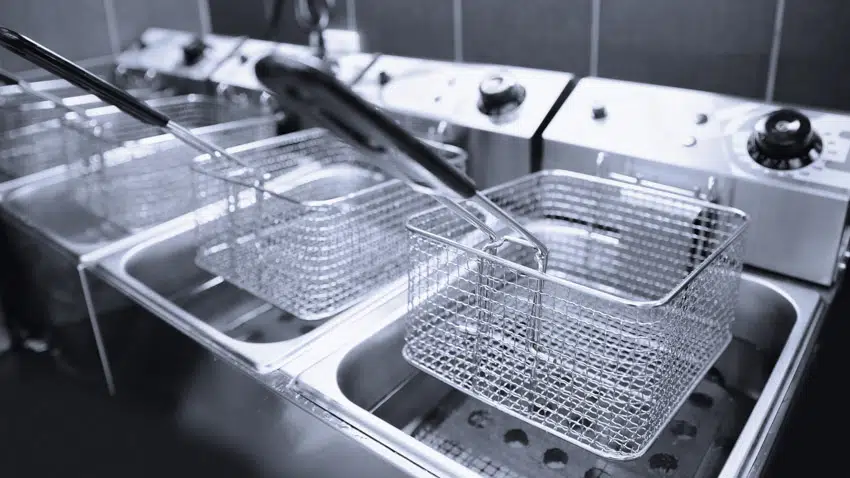 A deep fryer is a home appliance that can be used indoors or outdoors. It lets you cook your food in deep oil that's been heated to really high temperatures. If you're a fan of all things fried and crispy, this might be a worthwhile home appliance for you to invest in.
When in the market for a deep fryer, it's important to know which type you're going for. Here's the breakdown of the 3 basic types of deep fryers:
Electric: An electric deep fryer is the most common unit you'll come across in the market. It's recommended for indoor use and is deemed as safer compared to propane deep fryers.
Most of them are smaller in size so if you want to cook entire meals like a while turkey in the fryer, you might want to look into a bigger model. With an electric fryer, it would be best for you to stick to smaller finger foods rather than big meals like a whole chicken or a whole turkey.
Propane: A propane deep fryer is recommended by most home chefs because they say that it can produce tastier and crispier results compared to the electric type. It does come with a price, though.
Propane deep fryers are said to come with bigger risks so it's not recommended for novice users. They are also meant for outdoor use only because of issues with safety.
This means that if you happen to live in areas that are prone to inclement weather such as having a lot of snow, you might not be able to maximize your deep fryer use that much.
Dehumidifier
Humidifiers are important appliances to have in the home but so are dehumidifiers. There are times that your home can have issues with dampness.
This can be solved with a dehumidifier unit. Dampness problems can eventually lead to problems such as having molds develop on the walls or in the other areas in your home.
You will be able to avoid the problems associated with moist or damp air by investing on a dehumidifier. You will need to be careful with the usage of this home appliance though as you certainly wouldn't want overly dry air in your home.
One of the common areas in the home that really needs this appliance would have to be in the basement. Basements are notorious for being dank and for having a lot of issues with mold if you aren't too vigilant when it comes to its maintenance.
Dehumidifiers can come in a lot of different types and forms. You can find smaller units that are meant for small rooms. There are also larger units that can be used for the entire home. It all depends on what your area's square footage is.
Toaster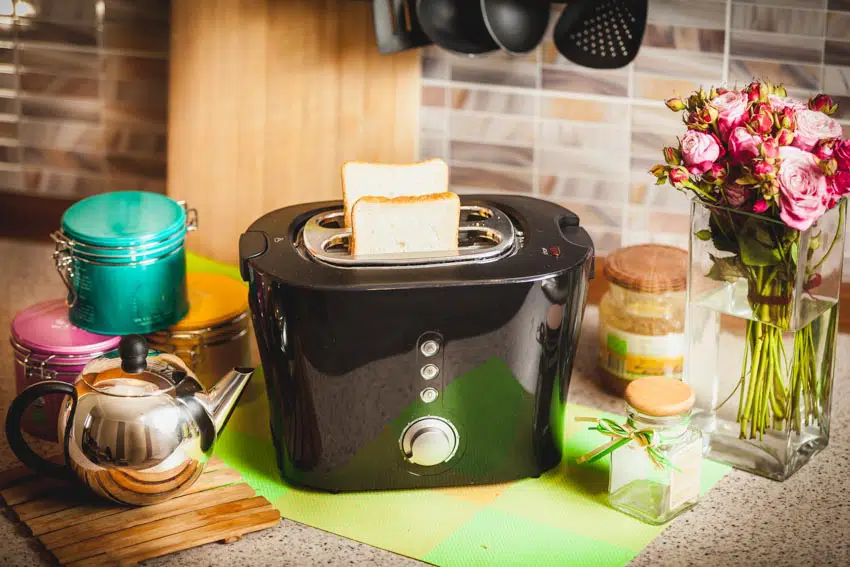 If you are a big breakfast person, then you would absolutely want to have a toaster in your kitchen. This is great for quickly toasting your bread perfectly which is of course a requirement for a great breakfast.
You can also make a wide variety of other stuff such as English muffins and toaster pastries if you happen to fancy having them in the mornings.
You don't have to shell out that much money for you to have a decent toaster. They're fairly affordable to get. If you don't have that much counter space to spare, you can always opt for a smaller toaster.
Typically, you're bound to see toasters that can accommodate two slices of bread but there are larger ones that can accommodate more. They also come in standard 4-slice models if you want to be able to toast four pieces of bread all at once.
Toasters look really sleek and they come in all sorts of colors and designs. If you want to come up with a modern kitchen design or layout, a trendy-looking toaster is a definite must-have.
Dishwasher
In the past, people have had to wash every single piece of cutlery and dish by hand. This can be a bit tedious and time-consuming and if you have a busy lifestyle, this task can be a real bummer.
Owning a dishwasher will give you the benefit of cleaning your dishes easily with nothing more than pushing just a few buttons to get the job done.
There are so many different types of dishwashers available in the market. If you want to make sure that you're getting one that best suits your needs, make sure that you take some extra time to study its features and to compare the different models available.
You will find that dishwashers are more than capable of handling heavy workloads while there are also some that are quite compact and better suited for smaller kitchens. Read about dishwasher sizes on this page.

Front Control Dishwasher: A front control dishwasher has a control panel on its exterior area, right at the front of the dishwasher's door. Most of them have pocket handles that keep the dishwasher looking flush along with the décor of the cabinets. It doesn't have any bulky controls or knobs visible until the dishwasher door has been actually opened.
There are a few downsides though. Although the buttons on the front are convenient, this also means that you might not achieve that super sleek and seamless look you're after.
Also, there's the off-chance that those buttons may be accidentally pushed. If you have kids in the house and narrow pathways in the kitchen, those front control buttons might be accidentally pushed and alter your rinse cycles.
Top Control Dishwasher: A top control dishwasher, on the other hand, hides the control panel at the top of your dishwasher door. This paves the way for a design that's much more streamlined and so much sleeker.
The control panel isn't all that visible on the exteriors of the machine. This can give your kitchen an ultra-modern look without ever skimping on the functionality of your appliance.
Dryer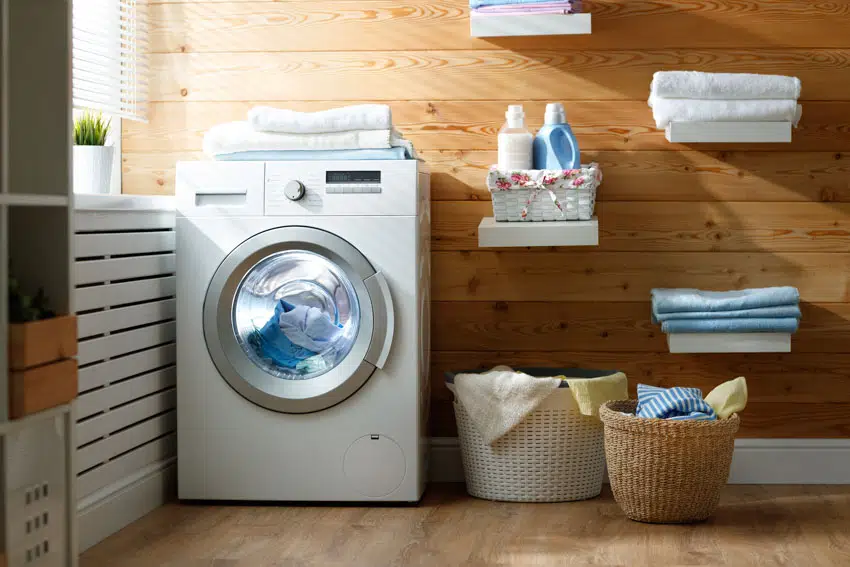 A dryer is a home appliance that also gets called a tumble dryer. Its main function is to remove moisture from a load of clothing that has just been washed.
The clothes usually go in through a washing machine first and once the cycle is over, they get loaded into a dryer to remove residual moisture.
The clothes that come out after a cycle in the dryer are completely dry, making the clothes ready for folding and storing in the cabinets. There isn't any need to hang the clothes out to dry in the open air or under the sun anymore.
Getting your hands on a high-quality dryer doesn't have to cost you that much money at all. There are plenty of affordable options available in the market. There are even dryer units that are built and marketed to match up perfectly with certain washing machine models.
If you would like to make things simpler for you and for your household, it would be recommended that you buy your washing machine and dryer in pairs. This is also more aesthetic.
When buying a dryer, look for features such as those having dryness or moisture sensors so that you know how much longer you'd have to extend the cycle for, if at all. There are also dryers that offer wrinkle-free options which means your clothes will require less ironing.
There are also temperature options that let you control your dryer's temperature so that it doesn't get to high in the event that you have delicate clothing or clothes that require special handling in the load.
Electric Knife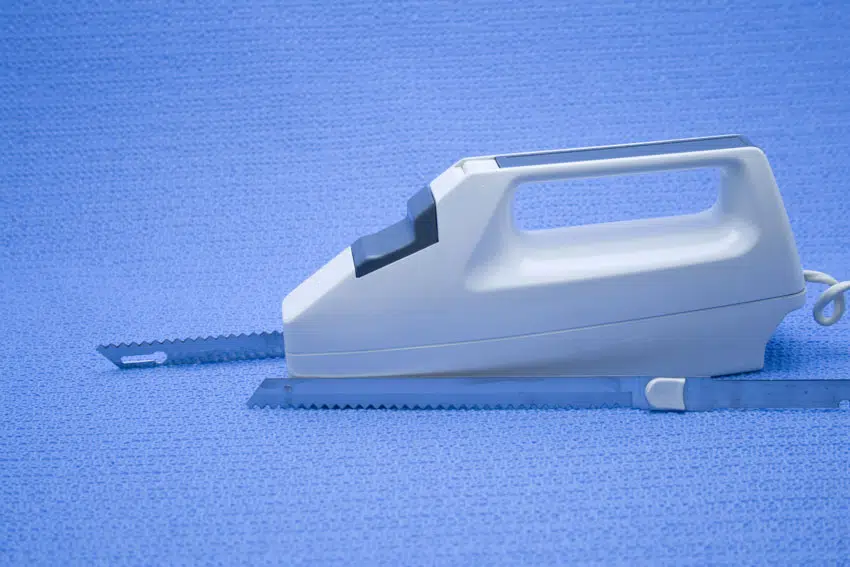 An electric knife may initially sound like a luxury but if you happen to spend a lot of your time in the kitchen, this nifty little home appliance may just be well worth the buy. It has a quick-sawing motion coming from its serrated blade.
It actually cuts up the skin on your meats better compared to how a regular knife can. It can also do so cleanly without damaging the meat such as shredding, tearing, or pulling it apart.
An electric knife is great for when you're dealing with big chunks of meat that you're like to roast, delicate terrines, or even loaves of high-quality bread. Even if you won't be using your electric knife daily, it's definitely a convenient add-on to have in the kitchen.
And the convenience and satisfaction that can be gotten out of using it is a huge plus especially during the holidays or during times in the year when the kitchen is busier.
Fan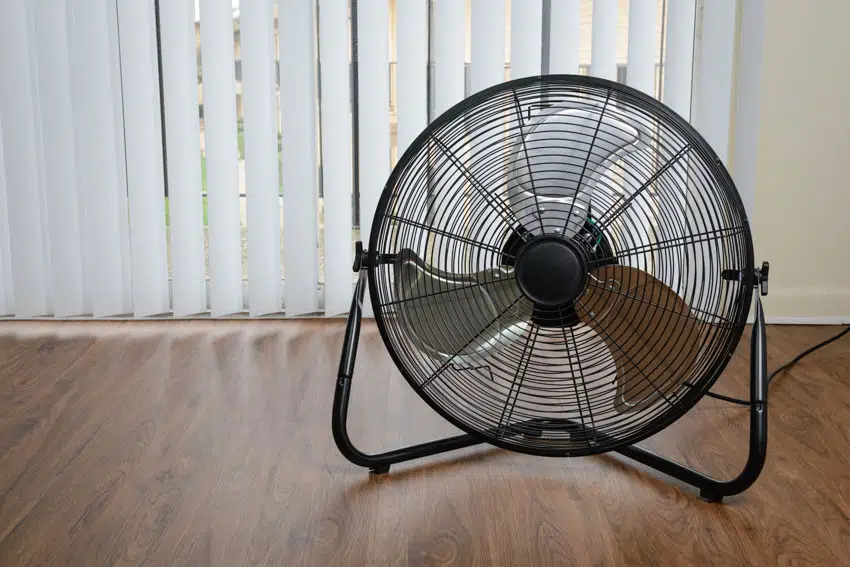 A fan is a common feature seen in homes all over the country. As a matter of fact, it would be a bit unusual not to find a home that doesn't have one in at least one of the rooms in the house. They're great for circulating air without the use of an air conditioning unit.
Fans can really make staying at home a comfortable experience. More than that, they can add to your aesthetics too as most fans come in various colors and designs that can definitely complement the décor in your spaces at home.
There are a lot of homeowners who enjoy investing in fans at home because of the way that they look. Ceiling fans in particular have a niche in the market. You're bound to find one that appeals to your preferred functions and designs without trying too hard, as a matter of fact.
There are way too many types of fans to itemize in this article but the long and short of it is that if you want something more decorative and ostentatious, there's a fan for that. If you want something simpler and more understated, there's also a fan for that.
Installing a fan in your home isn't all that difficult either. If you're not the type who likes the extra work of getting a ceiling fan installed, you can make do with a desk or stand fan that doesn't require any type of installation at all.
Food Dehydrator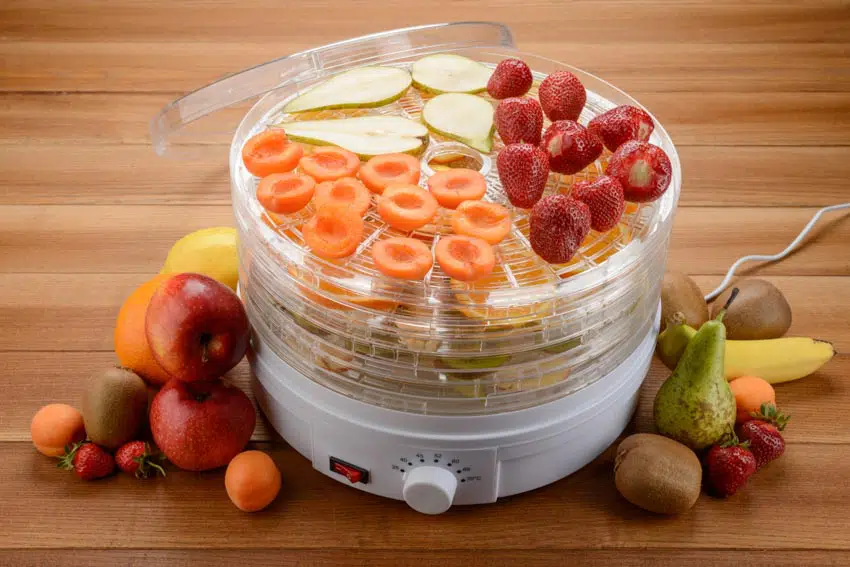 A food dehydrator is a home appliance that's built to allow you to preserve perishable foods such as fruits, herbs, vegetables, fish, and meat by extracting their moisture.
How this works is that there's a fan installed within the appliance that circulates warm air around the trays of food that have been put inside it. This effectively hastens the evaporating process, dehydrating the food once the cycle is over.
Food Processor
A food processor is one of those home appliances that's pretty hard not to love. It can save you a lot of time and save you the hassle of having to chop up ingredients and other food items. If you cook a lot and do a lot of food prep work at home, a blender is a home appliance that you definitely need to have.
Although it may not be something that you will end up using every day, it definitely comes in handy when you need to chop up or dice things in your kitchen.
Think about what your cooking style is and base your food processor type off of that. Some features for you to look for when buying a food processor are the following:
Stacking tray capacity: Out of all of the dehydrator types, it's been said that the stacking units are the best. They have trays that conveniently stack on top of each other with their core channel installed between the trays to filter the air through.
Because of the way it's built, there is no need for you to rotate the trays, allowing the machine to accommodate bigger batches of food.
Shelf-type capacity: This type of dehydrator has shelves instead of trays that slide in and out. In this system, the fan can be found at the back of the unit instead of at the center.
Because of the horizontal direction of the air flow being blown, the dehydrating process is more seamless and more even.
Airflow System: The fan elements and their power of heating may vary greatly depending on the model. Some models have dual fans that make for a more powerful dehydrating process.
When looking at the airflow system of the unit you're buying, try to stay within the standardized 300 to 1,000 power wattage with the fans measuring at a range of 4 to 7 inches in diameter.
Adjustable thermostat: This is one of the most essential elements for you to look for in a dehydrator. This maintains and changes the temperature of the unit.
Since the dehydration requirements of foods vary greatly, this can come in handy in allowing you to accommodate any type of food with any type of temperature requirement for dehydration.
Freezer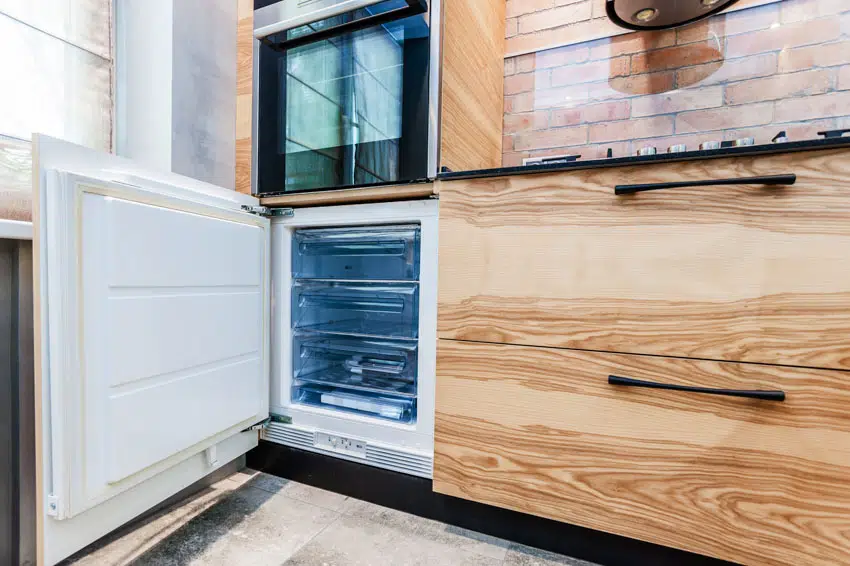 Freezers oftentimes go hand in hand with refrigerators. Most of the refrigerators you see in the market oftentimes come with freezers included with the unit. Not all fridges have freezers attached to them though. People oftentimes need to buy standalone freezers to store their frozen food items.
Even if most refrigerators come with small freezers as part of the unit, it would still be beneficial to have a standalone freezer so this is definitely something worth considering at the end of the day. This will enable you to store much larger amounts of food all at once.
This also technically means that you will be making fewer trips to the grocery store as you will be able to keep more food items in stock at any given time. There are 3 main types of freezers to choose from and each has their own things to bring to the table:
Upright freezer: This is the most popular one. They easily fit through a door and don't take up too much floor space. They use up a bit more energy compared to the chest freezers though but when it comes to ease of use, they win by a mile.
They can keep the contents organized because they have shelves and compartmentalized units, making your food easily accessible. They can also be moved around easily.
Deep freezer or chest freezer: This is a popular unit to pick if you want to be energy conscious. This is also the freezer with the largest capacity compared to everything else.
If you have a lot of food you would like to store and don't want to worry about having them fit into your units or not, then a chest freezer is the best way to go. They also stay colder for longer so in the event of a power outage, you get to preserve your food better.
Portable freezer: These units are typically smaller and won't hold as much food but in return, they also cost less and offer lots of features that aren't typically available in the other freezer types.
They are designed to transport frozen food from one point to another, making them the go-to choice if you'd like to get a freezer that's on the go. They're perfect if you want to bring them along during boating, camping, or road trips with friends and family. Read more about freezer sizes here.

Garbage Disposal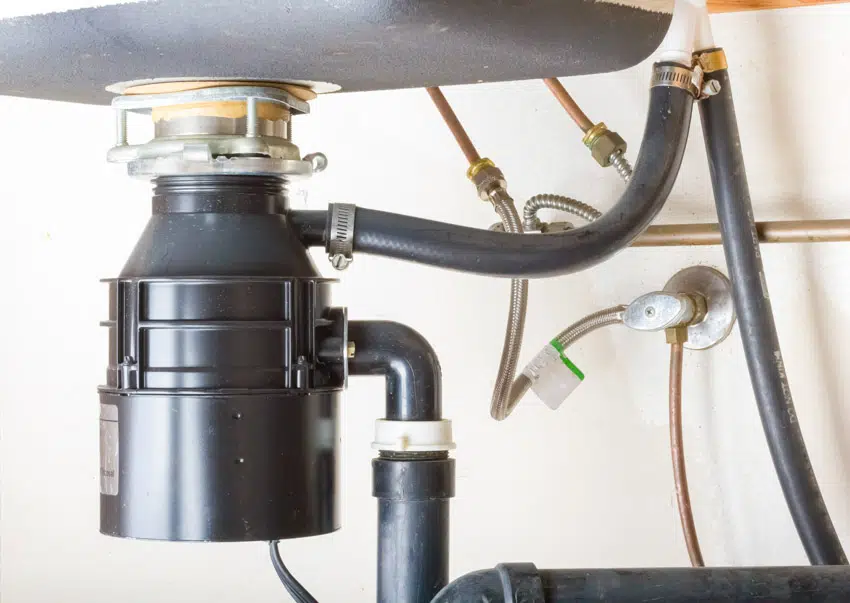 If there's one home appliance that can make your life easier overall, it would have to be a garbage disposal unit. If you have one at home, it means that you don't have to end up meticulously scraping food particles off of your plates all the time.
You can simply dump all of these leftovers and the home appliance will conveniently grind it up for easier disposal. You don't need to spend too much time cleaning up and you'll be able to go straight to cleaning up your dishes straight away.
This can come in handy when you're prepping your meals as well. Just dump your leftover particles such as stems and other throwaway chunks and it's all done.
Everything will be ground up safely and disposed of conveniently as you go along. If this sounds like a convenience you'd like to have in your home, then a garbage disposal unit just might be your next big investment.
When buying a unit, pay attention to identifying the right motor size. The smaller and the lower the horsepower is, the softer and fewer foods you can grind up and dispose of.
A unit with 1/3 or ½ HP motor is great for grinding up vegetable by-products whereas a motor with 1 HP is much more suitable for a family of 4 or more. The finer your garbage disposal unit can pulverize your excess food, the less water it will require to get it flushed out. This puts less stress on your waste system.
Generator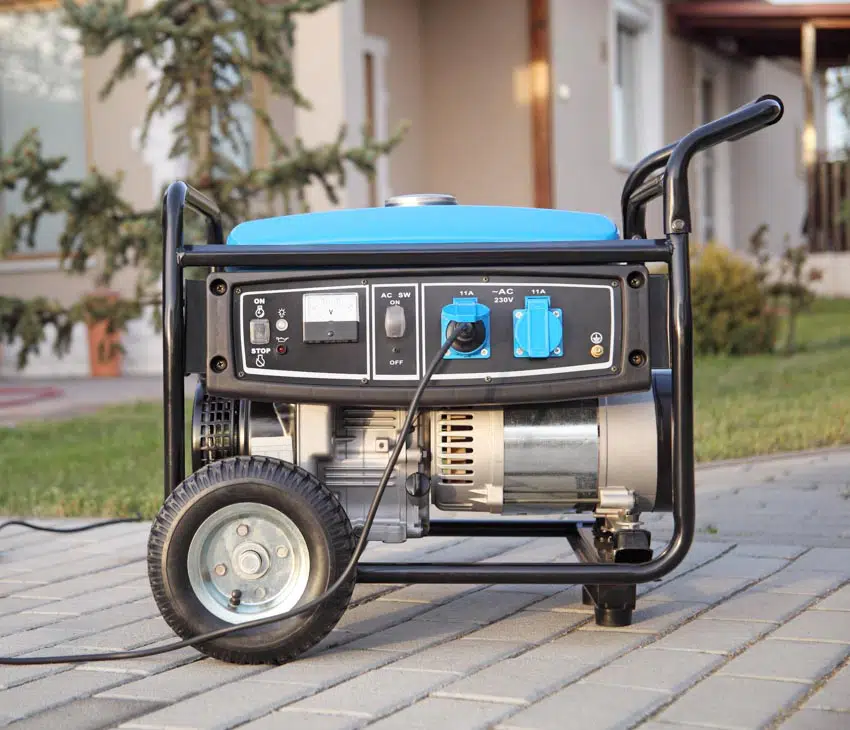 A generator unit doesn't technically count as a home appliance but it's a great device to have as it can generate electricity for your home when there happens to be a power outage. It can work in reverse and convert ordinary energy such as diesel fuel or gasoline into actual electricity to power your home.
In our opinion, it's a must-have especially if you happen to be in an area that tends to be prone to a lot of power outages. There are different types of generators in the market and there's bound to be one to best suit your needs. Here are things to look for when buying a generator:
Power requirement: The first thing you need to figure out is how much power you actually need. Look into the "startup watts" required to get the equipment you intend to hook up running and then take note of the "running watts" once everything has started going.
Also, look into the types of outlets needed. Smaller units might have a couple of 120AV outlets and some USB ports while bigger models can have 240V plugs and more 120V outlets. Your generator is also almost always outside so make sure its outlets are GFCI protected as well.
THD (Total Harmonic Distortion): The waveform is important especially if you expect to run sensitive electronic equipment such as laptops and the like through your generator.
You need a THD rating of less than 6% to ensure that you don't end up damaging any electrical circuits. This is also referred to as "pure sine wave" or "clean power".
Fuel type: Gas-type generators are the most common ones. This is because fuel is fairly easy to come by especially in the face of natural disasters such as hurricanes and storms. Diesel generators are more fuel-efficient but they do cost a bit more.
Hot Plates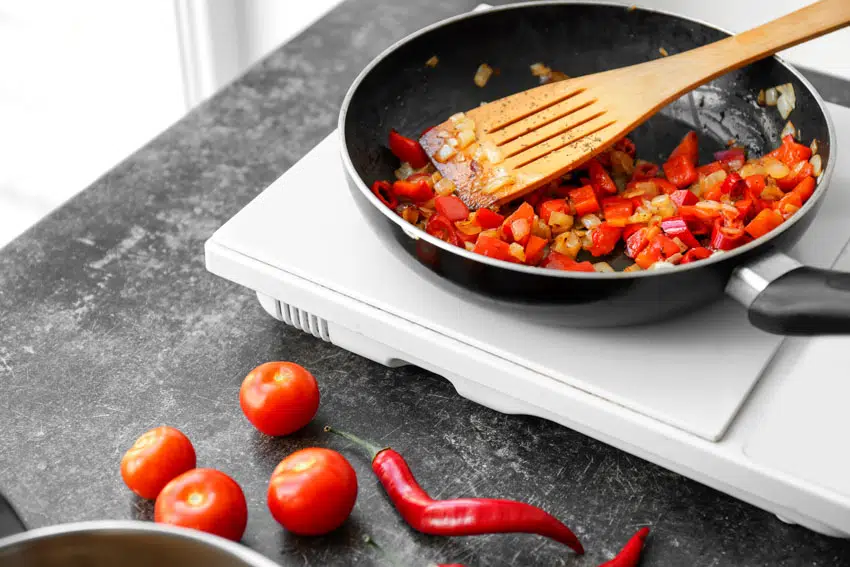 Hot plates produce heat by mainly using electricity. This is opposed to the traditional means of producing heat which is with the use of fire or a burner. How this works is that electricity runs through the heat coils.
The heat coils have a high electrical resistance and in turn, this produces heat which you can then transfer to your pots and pans when you place them on the heat coils' surfaces.
When buying a hotplate, you first need to decide on how many burners you want or need. The most common ones are single or dual burners.
Then you need to look into the heating element. Most hot plates go off of electric heat which can come from coils, induction technology, or infrared lights. The type of heating element you choose will impact how long the burners will take to transfer heat over to your pots and pans evenly.
Wattage: You also need to take a look at wattage and temperature control. Its wattage can give you a rough estimate of how quickly and how much it can actually heat. The higher the wattage, the faster it is for you to cook your meals and reheat your leftovers.
Safety features: The most common feature is getting overheating protection. This shuts the unit down the moment temperatures get exceedingly high.
Humidifier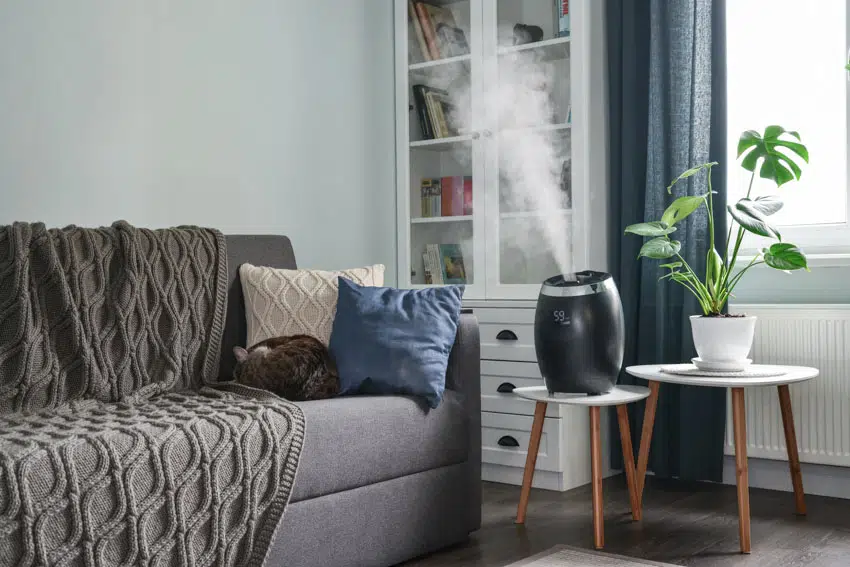 How humidifiers work is that they release steam or water vapor in the air to increase its moisture levels. Humidifiers can come in various types: from central units that are for the whole house, to smaller portable ones.
Type: You first need to consider what type of humidifier you actually want. There are cool mist humidifiers that cover larger areas and consume less electricity.
There are warm mist humidifiers that have a heating element that heats up the water before it gets misted out so it consumes more electricity. Then there are the ultrasonic units that have both cool and warm mist types and are known to be the quietest humidifiers in the market.
Area coverage: You also need to consider what amount of space you have dry air issues with and adjust and get a unit that supplies just the right amount of humidity for it.
It all depends on the severity of your dry air issue at home. You may want to get a unit that's commensurate to the amount of space that you need to maintain accordingly.
There are instances wherein you might need a big unit for the entire home or perhaps you only have one area in the home that's problematic and a smaller unit might already suffice.
There may also be instances wherein only a certain member in the home is susceptible to the dry air issue compared to everyone else and if that happens to be the case, perhaps a smaller unit for his or her bedroom will be enough.
Ice Cream Maker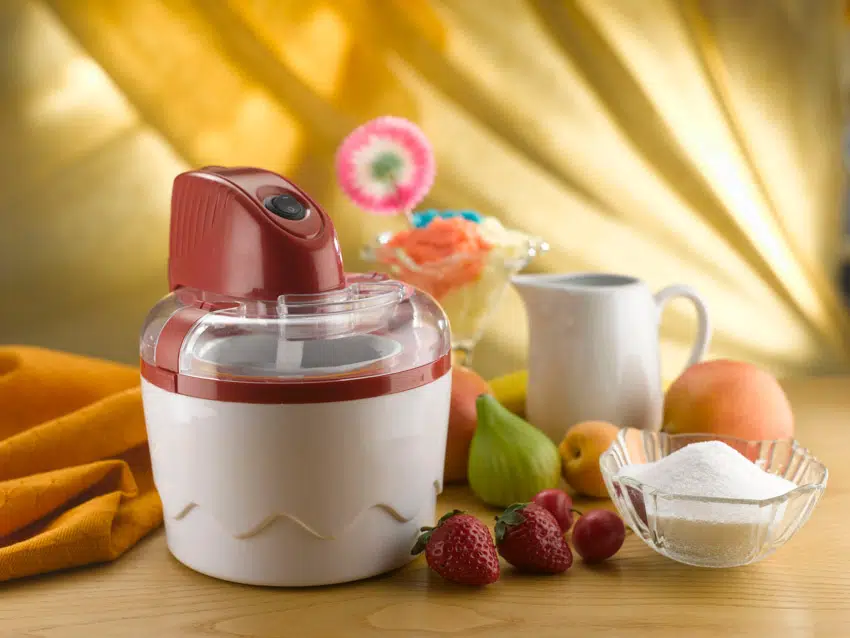 An ice cream maker is a home appliance that speeds up the freezing process, making it easy to produce an ice cream base. Some churning action is also added so that there are smaller ice crystals formed, resulting in a smoother and creamier finished ice cream product.
Here are the things you need to consider when you're buying an ice cream maker:
Ease of use: There are plenty of models in the market but out of all of the features, the most telling one would have to be how easy it is to use the unit. People pay up to twice the cost for a compressor ice cream maker compared to other types because the long and short of it is that they do all the work for you.
The electric frozen bowl units aren't too bad either. They come with an extra bowl that freezes more quickly compared to the others, making it easier to start making the actual ice cream. The motor also matters. A bigger motor would mean that it can work harder in making the ice cream.
Cost: This is a major differentiator as some ice cream makers can be as cheap as $30 or less whereas others may go up to more than $700. There are plenty of models to choose from in the frozen bowl category.
On the high end though, compressor ice cream makers take the crown as they make the ice cream-making process easier and faster with little to no work needed on the human side.
Capacity: Would you like to make big batches of ice cream at a time or would you like to keep things fresh and keep the capacity at 2 quarts or so at a time? Adjust your unit type accordingly.
Texture and consistency: Compressor ice cream makers cost so much more because people are willing to pay extra for smoother ice cream. Ice cream makers with slower speeds produce thicker ice cream whereas faster speeds create thinner and lighter consistencies.
Ice Maker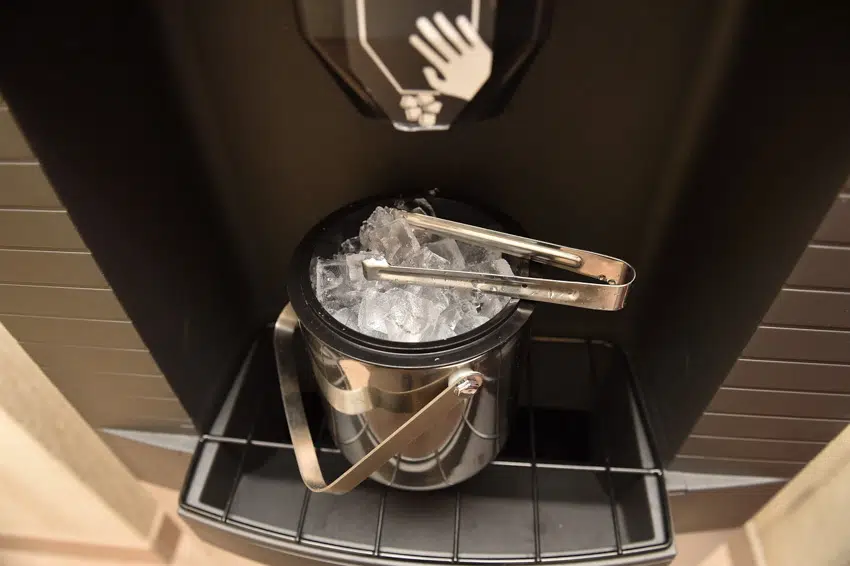 Ice makers can come in commercial or household versions. Here's the thing, getting an ice maker in the home would mean that you will always have ice available. Ice is always kept freshly made and appetizing to have in your beverages.
It's also convenient. Most freezers or fridges that have freezers have very limited space for you to make ice in and you can't churn them out in huge batches or amounts. Depending on the size of the unit you're buying, they shouldn't eat up too much energy either.
A lot of other homeowners would claim that you don't need one. However, if you're the type of person who likes to entertain and you find yourself frequently having to run out to the store to buy bags of ice or if your freezer at home can't keep up with the demand, you might want to look into buying one of these units as it can make your life so much easier.
Indoor Grill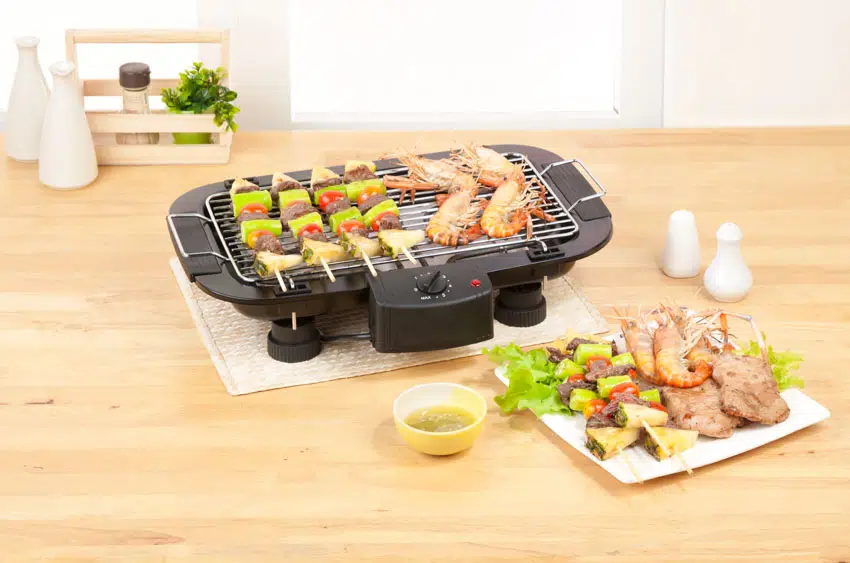 An indoor grill is recommended if you like the occasional thrill of an outdoor grill but you don't really have that much space for it.
They're quite compact and portable. Most of these indoor grill units won't be asking for anything more than a small space on your countertop. They also provide way better heat distribution. This means that your grilled food will be cooked quickly and evenly.
They're more versatile as you can cook a variety of foods apart from just actual grilling so if you want to experiment and the like, an indoor grill might suit your needs better. And the best part of getting an indoor grill is that it allows you to grill your food regardless of the weather.
It doesn't matter if it's raining or snowing outside. An indoor grill will allow you to grill your food at any time of the day and whether it's rain or shine outside.
A few things to consider when buying your indoor grill would be how easy it is to assemble, its cooking power (how high its temperature can get), ease of use, how portable it is, and of course, whether it offers a manufacturer's warranty or not.
Instant Pot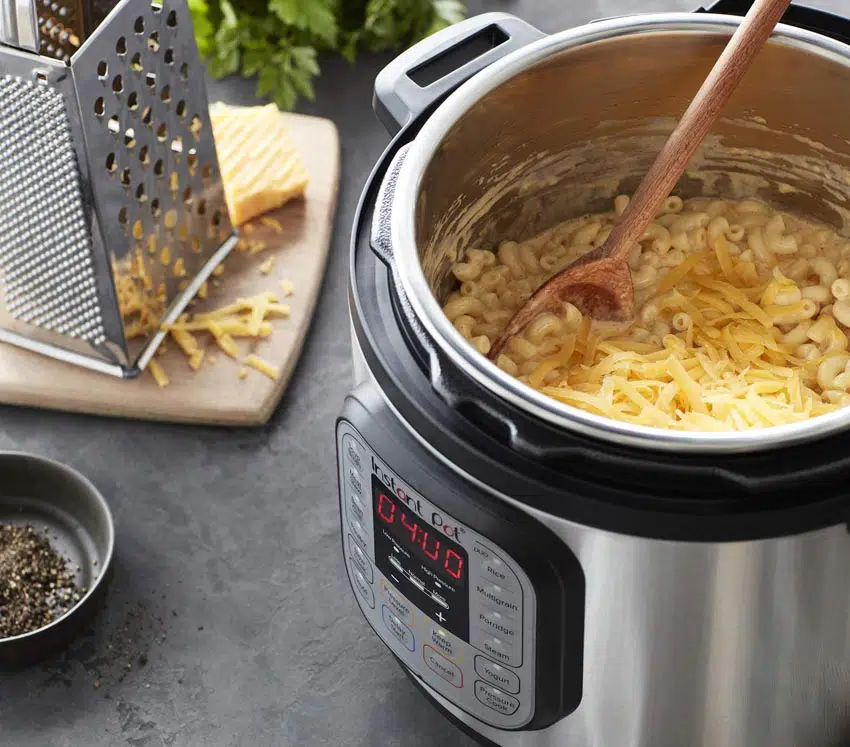 See this steel pot for Instant Pot appliances at Amazon [sponsored link]
The instant pot is a home appliance that's a class all on its own. Technically speaking, you get the magic of having 7 appliances all in one. It has become wildly popular over the years and it's easy to understand why.
Its space-saving aspect alone is already a great selling point. Imagine, you have 7 appliances taking up the counter space of just one pot. It basically replaces your pressure cooker, rice cooker, steamer, slow cooker, food warmer, saute pan, and even your yogurt and ice cream maker all at once.
The bang for buck value on an instant pot is hard to beat compared to all of the other appliances in your kitchen combined.
Iron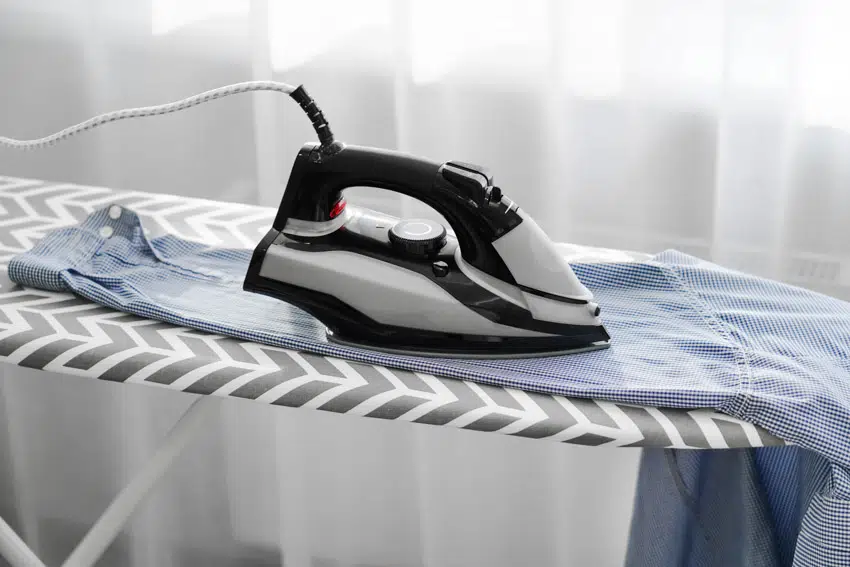 The concept of the electric iron as a home appliance is simple and direct. It uses electricity to heat up its inside coil. This heat is then transferred to the bottom plate of the appliance, which is then pressed up against the clothes to remove the wrinkles.
The first thing to look for when buying an electric iron is whether or not it has a non-stick coating. The better the sole-plate quality, the more resistant it will be to rust and scratches and the longer the appliance will last.
Wattage: Look into how fast it will heat up and what heating level it is capable of achieving. The higher the wattage, the better the performance of the electric iron will be.
Ergonomic handle: Ease of use should be considered. The handle should be designed in such a way wherein it's comfortable to use during the ironing process. Also, make sure that you pick a handle that's shockproof and heat resistant. This will guarantee that you stay protected.
Self-cleaning feature: Hard water can damage your iron. Steam irons with self-cleaning functions can descale by themselves and get rid of corrosion caused by hard water, which lengthens the life span of your iron.
Juicer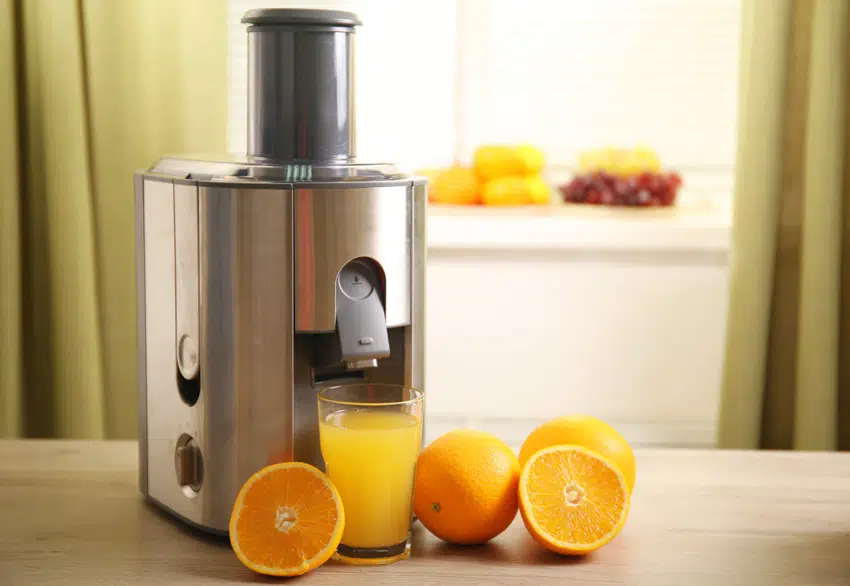 This home appliance is at times referred to as a juice extractor. It extracts juice from herbs, fruits, leafy greens, and other types of vegetables. How it works is that it grinds, crushes, and squeezes the juice from the pulp. Some heavy-duty juicers can even function as food processors.
Juicers are pretty straightforward home appliances so when in the market for one, consider the basics such as your budget, whether it offers a warranty or not, ease of use and ease of assembly, and the cleanup or maintenance required.
But more than this, you should also look into whether it's a centrifugal or a masticating juicer. A masticating juicer is more expensive but it produces 30% more yield, less foam, and less oxidation.
They're more expensive and they take more time to churn juice out but serious juicers will argue that they're well worth the time and the price tag.
Kegerator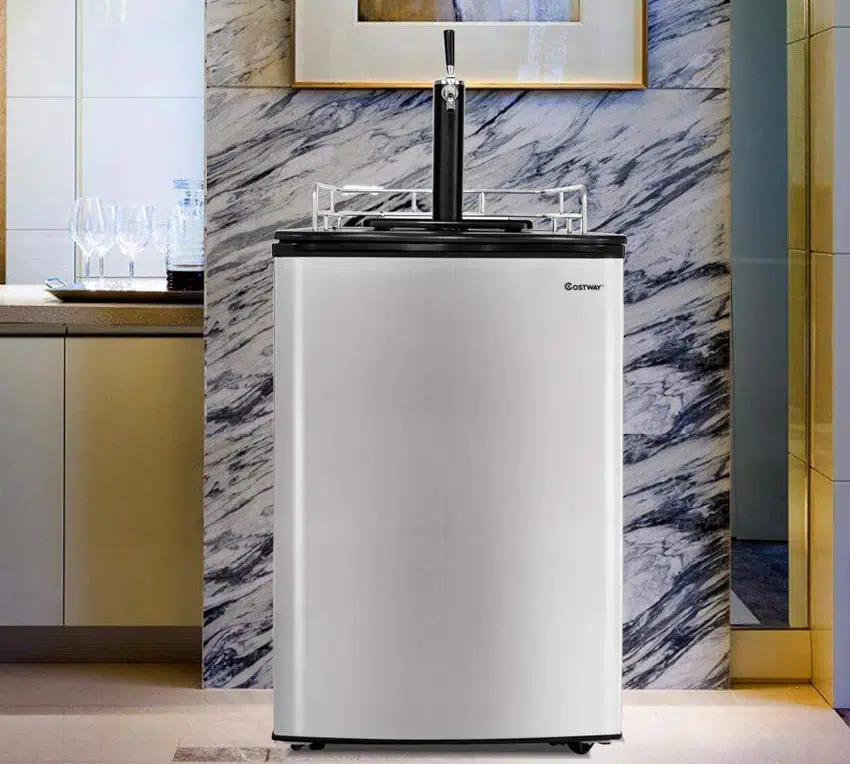 See this kegerator at Amazon [sponsored link]
If you are constantly in pursuit of that perfect pour, a kegerator might just be the home appliance for you. Before you invest in one though, it's important for you to really read up and do your research. This can be a bit of an overwhelming task as there are so many.
The variants will depend on what your purpose is and what your needs are. Where do you want it? what's your budget? What specific features would you like to have? What exactly are you serving and how much would you like to serve? The prices can vary greatly depending on the brand and on the purpose as well.
Mini Kegerator: Let's start off with the smallest and most affordable option. This is best for personal use but isn't as ideal for entertaining.
However, it can work for portable applications if you're planning to have small parties over at the house. If you're a casual drinker and like the experience of an occasional draft beer, a mini kegerator may work for you. It has the capacity of about 10 pints of beer.
Freestanding kegerator: This unit is a more popular option as it's more versatile and it's easily customizable. You can plug it into a wall outlet and it requires very minimal assembly.
These units typically come with wheels which means that you can place the unit in virtually any location in your home and you can also move it around as the need arises.
Built-in Kegerator: This unit is for when you're really all in. it's a great unit to have in the home without ever having to take on additional space. This is because this can be built-in either outdoors or indoors.
It's understandably more expensive because it comes with the additional cost of installation. It also requires a ventilation system and its cost comes higher compared to the friendlier smaller freestanding and mini versions.
Microwave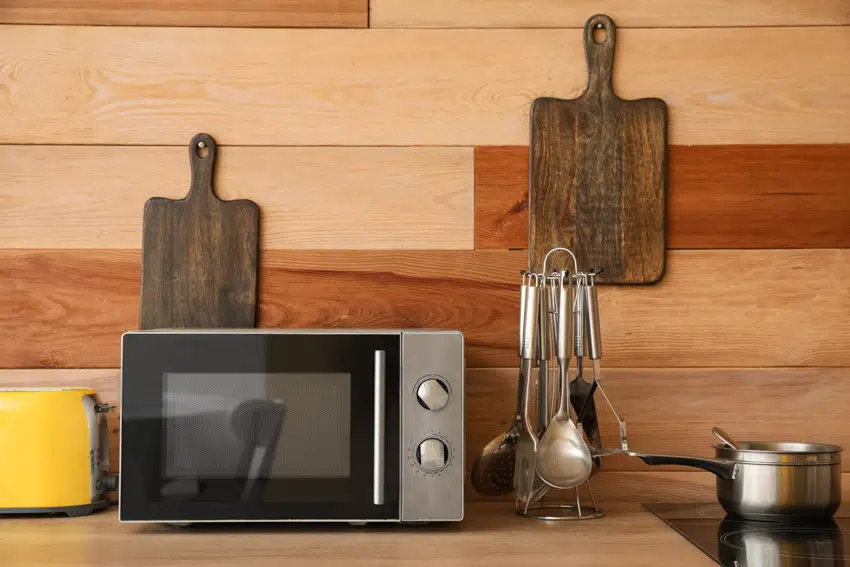 How microwaves work is that they produce heat coming from an electron tube that's called a magnetron. There are "micro" or small waves of heat reflected within its metal interior that are then absorbed by the food and this is how it heats it up.
These microwaves make the water molecules inside the food vibrate, producing the heat that actually cooks the food up.
There are so many types of microwaves on the market that are worth considering if you happen to be shopping around for one. If you're looking for a large microwave that will help you heat up a lot of food at once, you can rest assured that you will definitely be able to find it.
There are also more compact microwave sizes, if you happen to be living in smaller quarters such as apartments and dorms. Microwaves are also fairly affordable appliances to have in the home so there really isn't any reason why you should go without the convenience of one.
Built-In Microwave: Built-in microwaves keep your kitchen looking neat and clean. If you happen to have a small kitchen and you want to make sure that you utilize all of the working space possible and perhaps not use up any countertop space, this option might work out best for you.
Over The Range Microwave: These microwave units are mounted directly on the wall right above your stovetop. They're great if you don't want your microwave eating up any of your countertop or kitchen island space. They're also great when it comes to reducing clutter in your kitchen.
Countertop Microwave: Countertop microwave units cost less. Most people would argue that it comes with the downside of consuming valuable countertop real estate but in reality, these units are pretty versatile.
If you don't want them to be on your countertop at all, you can easily put them in a built-in cubby or shelf right under the counter and none will be the wiser. You may also get them mounted in your cabinets for as long as there's a socket in place for its power source.
Mixer: The mixer's main goal is to automate the mind-numbing and laborious task of whisking, beating, or stirring baking ingredients. They can also knead dough when you take the beaters out and replace them with a dough hook.
A stand mixer is an absolute must-have for serious and hobbyist bakers alike. Although it tends to cost more by way of how much home appliances cost, what you can rest assured of is that it will save your arm from all of that rigorous mixing and whisking. If you bake in the kitchen, you need to get a stand mixer, period.
If you want to save a little bit of money and you aren't willing to splurge too much on something you only use occasionally, an electric hand mixer will do.
Oven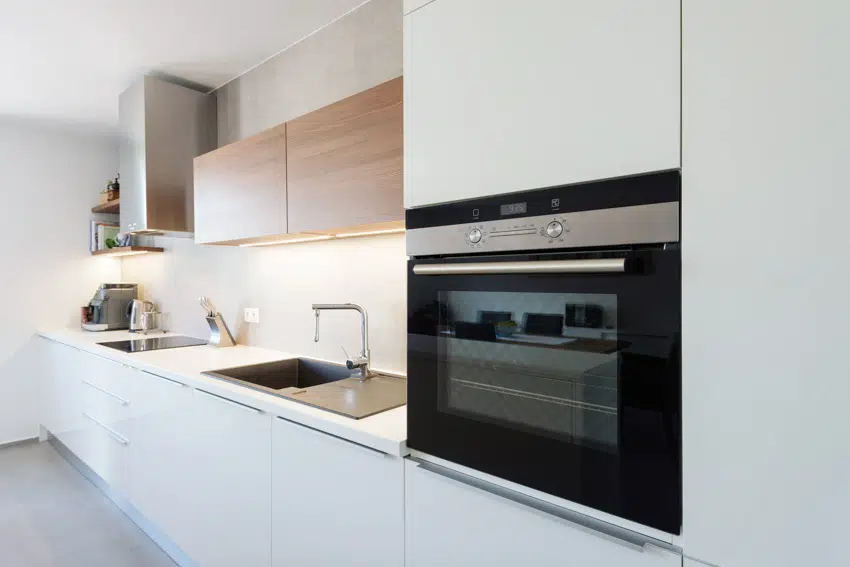 Having an oven in the home can save you time. It has an enclosed chamber for heating, cooking, baking, or even grilling food. There are plenty of oven types ranging from wall ovens to home ovens, earth ovens, or even industrial ovens. They can be either fueled by gas or electricity, depending on the model.
If you do find yourself in the midst of hosting big meals, you ought to consider two wall ovens. Some types of ovens come with hybrid functions such as convection and microwave.
When both the main and convection ovens work, you can guarantee that you will be able to produce a lot of food and host great meals at home. Here are the main features you need to look for when you're buying an oven:
Convection heating: An oven that's equipped with convection heating means that you get to save money and time on your energy bill.
Temperature probe: This is an external device that gets plugged into the side of the wall of your oven. It allows you to monitor the internal temperature of your meats as they cook in the oven. The actual temperature is then displayed on the control panel of the actual oven.
This means that you never have to open the oven door up to manually check on your meat. This means that no heat is allowed to escape, saving up on your energy or fuel costs.
Glass doors: It's always best to get an oven with glass doors. This allows you to visually check on your food while it's cooking without you ever opening up the door. No heat is wasted in the process.
Sabbath mode: This feature allows you to keep your food warm for a longer period of time in the oven. This does it without continuously cooking your food which means that it doesn't burn up in the process.
Timer: This automatically shuts your oven off when the timer rings. You never have to open an oven door and end up with a blackened dish ever again.
Popcorn Machine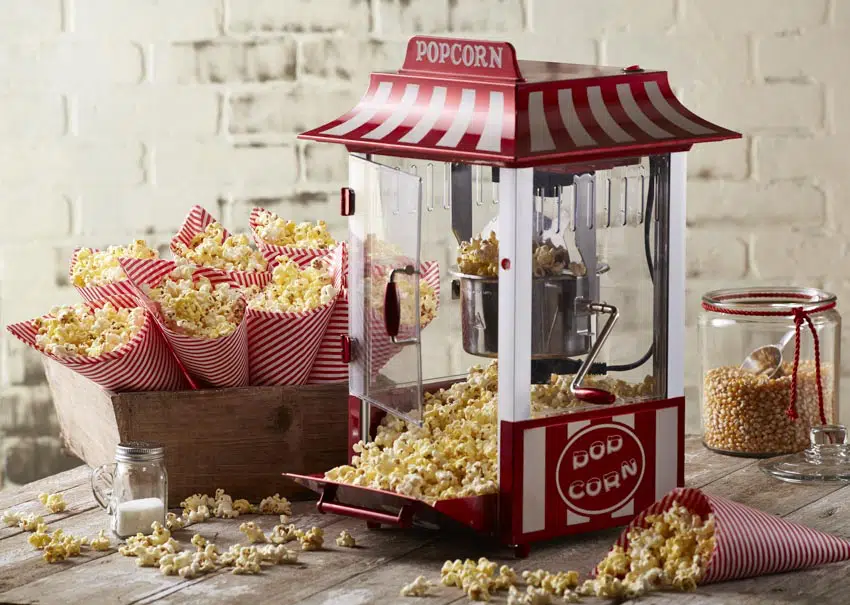 A popcorn machine is also nicknamed a popcorn popper. As the name suggests, its main purpose is to pop your popcorn. Popcorn fans will argue that popcorn that came out of a popcorn machine is much better than the ones made in a microwave because it can pop the popcorn without the use of extra oil or butter.
It's healthier because the popcorn is air-popped and there's a reduced usage of oil and sodium. If you have kids at home or if you happen to entertain a lot, a popcorn machine might be a good investment to have by way of home appliances.
Streaming services have become so popular which means that it has completely reshaped the way that we do movie nights as a society. Movies or binge-watching would always be associated with having big bowls of popcorn handy.
As a buying guide, one thing to pay attention to is the kind of material your popcorn machine is made of. Aluminum, stainless steel, and glass units are more durable and therefore last much longer compared to the silicone or plastic variants. Always look out for other safety features such as temperature-safe glass and heatproof handles as well.
Pressure Cooker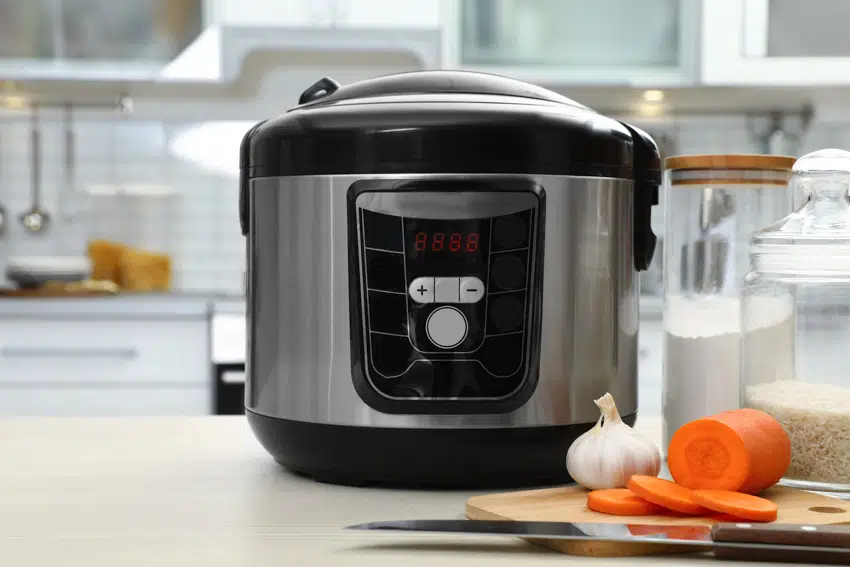 How pressure cookers function is that they have sealed champers that trap the steam that's been generated when the contents of the pot are initially heated. Over a period of time, the steam builds up and the pressure increases.
This can drive the boiling point of the water to temperatures way past 212 degrees F. this higher temperature shortens the cooking time as it eliminates the wasteful process of evaporation. It also more efficiently extracts the flavor out of the foods you cook.
Most pressure cooker units are easy to operate. They can be pretty cool to have in the kitchen especially when you want to come up with meals that would otherwise require hours and hours of cooking. You can cook entire meals in just a single pot.
When in the market for such a home appliance, always make it a point to look for the stainless steel variant. Pressure cookers can also come in aluminum. These are less expensive but this also means that they are less durable and are more likely to react to acidic foods.
You can also decide on whether you'd like to go for the stovetop type or the electric type. Stovetop cookers cost you less to operate but electric cookers oftentimes have programmable features for the settings and cooking times. They also have different cooking modes such as sautéing, browning, simmering, warming, braising, and so on.
Range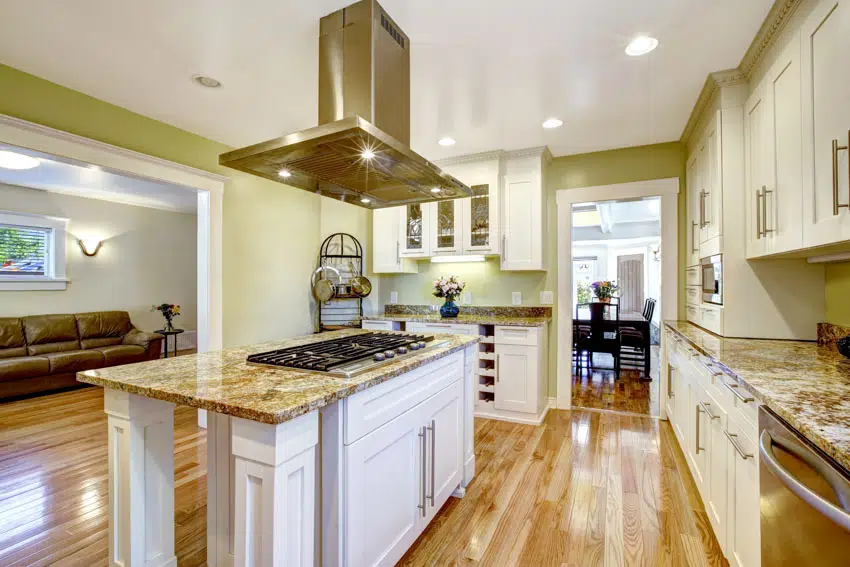 A cooking range is one of the more traditional home appliances to have in the kitchen but it appeals to most homeowners to this day as its main marketing point is even heat distribution. Top burners basically release flames through a central ring.
This evenly heats up pans and pots all throughout the cooking process. This ensures that your food is cooked consistently with minimal instances of getting it burned or scorched.
Although gas ranges are noted to be far more expensive compared to their electric alternatives, because they're powered by gas, they're known to cost you way less during prolonged use.
Some varieties come with 2 burners whereas the bigger ones come with 4 or 5. Some features you ought to keep in mind when buying a range are as follows:
• High-performance burners: Look for those which 12,500 Btu (British Thermal Unit) or higher.
• Storage drawers for your pots and pans.
• Digital settings that allow you to adjust temperatures and cooking times.
• Steel grates over the burners that are easy to clean.
Refrigerator
One of the main challenges in homes these days is constantly running out of fridge space. As a matter of fact, it's not uncommon for households to have two refrigerators or an extra chest freezer for frozen goods.
It's quite obvious that a refrigerator really is one of the most necessary appliances you need to have in the home. One of the downsides of not having a fridge at home is that you have to go out and shop daily for all of your food items or whenever you eat.
Then there's the issue of your leftovers as well. You won't be able to store them in a cold environment and prolong the shelf life of food items that are particularly perishable.
One of the biggest issues of buying a fridge is that it really is an expensive purchase. There is also a considerable amount of refrigerator dimensions, styles, and options to consider when buying one. There are so many types of this appliance you can buy that the choices can be easily overwhelming.
Size and height: This is the first thing you need to consider when buying a fridge. The amount of space you have will dictate the height and the actual size of your fridge.
Most kitchen layouts could be seen wedging the fridge in between cabinets so you would oftentimes have to make do with whatever amount of space you actually have.
There's no need to worry though because fridge widths come in so many sizes so you're bound to find something that will fit perfectly into your space.
Doors: You can also choose between a single-door and double-door fridge. Some say that a double-door one will be so much more convenient and energy-saving as you only have to open the compartment that you actually have a use for instead of opening up the entire thing.
Rice Cooker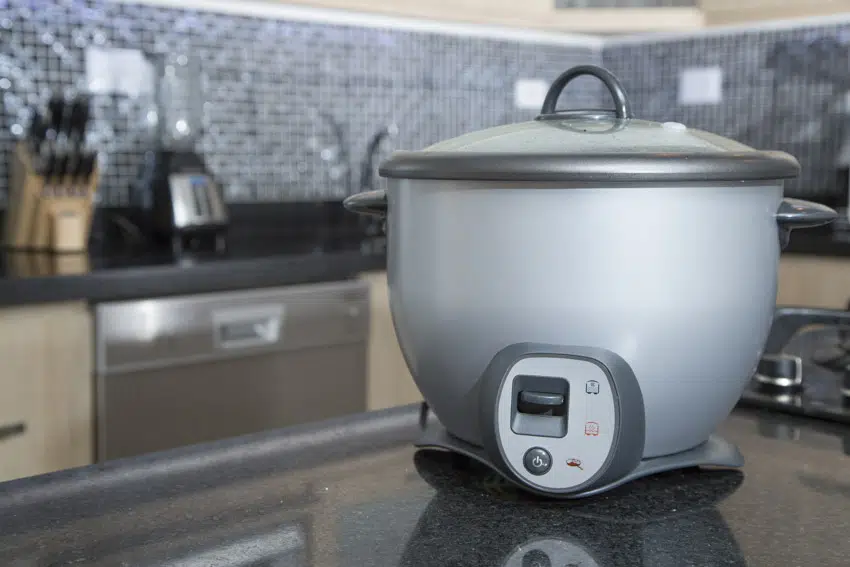 How a rice cooker works is that it's a home appliance that has been innovated to perfectly measure the water to rice ratio in a bowl insert. Once the cooking cycle has been started, its internal heating element equipped with a temperature control sensor is activated.
The water will eventually boil and turn into steam once it hits 212 degrees Fahrenheit. At this point, the thermostat will automatically turn off and the rice will continue to get cooked by residual steam. Some features you ought to keep an eye out for when buying a rice cooker are as follows:
• Non-stick inner pots (this makes for faster cleanup)
• Cooking capacity: Make sure that you get one that matches your needs.
• Light indicators
• Delay or keep warm features for flexibility
• Digital controls
• Rewarm or reheat rice mode
• Quick cook function (in case you're in a hurry)
• Texture settings (allows you to adjust the softness or firmness of your cooked rice)
Robot Vacuum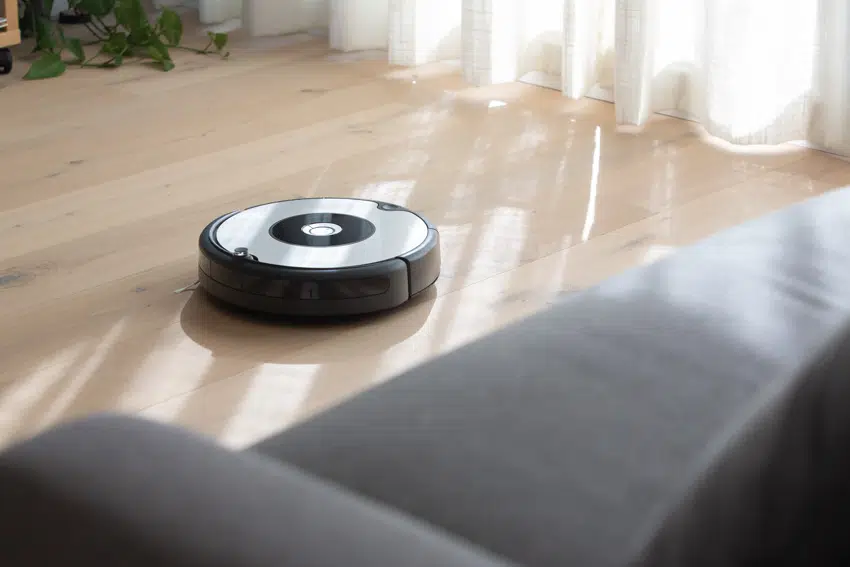 Aside from the trendy and somewhat chic name, a robot vacuum pretty much does the same thing that a regular vacuum does with a few add-ons. For starters, its main purpose is to suck dust and dirt up from your carpets and floors.
The only difference is that they're more intuitive and supposedly have better suction. But their main selling point is that they keep your floors clean while at the same time giving you more free time. It's a game-changer in household maintenance.
They're also great for spot cleaning. Do you have that occasional spill or mess in a certain area? No worries, your robot vacuum cleaner can take care of that for you. You don't ever have to scour your entire house again as your robot vacuum can easily be set to spot cleaning mode.
It can also work double as a mop. If there's one thing that's worse than vacuuming, it would have to be mopping. Your robot vacuum can take care of that for you as well. Here are some features to look for when buying a robot vacuum: (All of them are self-explanatory)
• Obstacle detection
• App integration
• Home mapping
• Noise level
• Battery life
• Self-emptying capability
• Cliff detection
Sandwich makers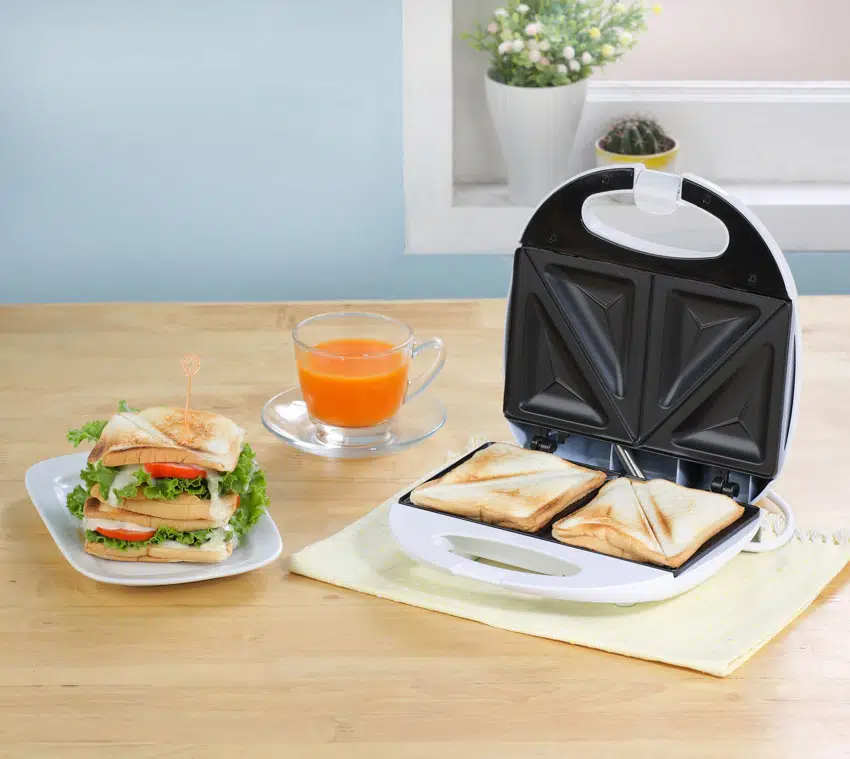 A sandwich maker is a compact home appliance to have in your kitchen. It can easily fit into any small space on your kitchen counter or cabinet. You can take it out when you need it and quickly stuff it in once you're done. It's quick and hassle-free.
If you're a working professional or a homemaker, the morning rush can be quite hectic with lunches that need packing. A sandwich maker is a blessing as it can grill your sandwiches in almost no time with little to no supervision.
Some of these variants have automatic power-off functions which means you never have to burn or overcook a sandwich ever again.
It's also healthy as it means you can come up with no-oil nutritious meals with the drop of a hat as most of these sandwich makers come with a ceramic coating that's non-stick and requires no oil at all.
Sandwich makers can do so much more than just make sandwiches. They can also function as grillers for vegetables, fish, or even chicken. They can also be perfect to use for food reheats. Here are some of the most important features to consider when buying one:
• Power: This will dictate how fast or slow a sandwich maker will be in making your sandwiches.
• Number of slices
• Surface area of the plate
• Adjustable heat settings
• Type of handle (preferably heat-proof)
Sewing Machine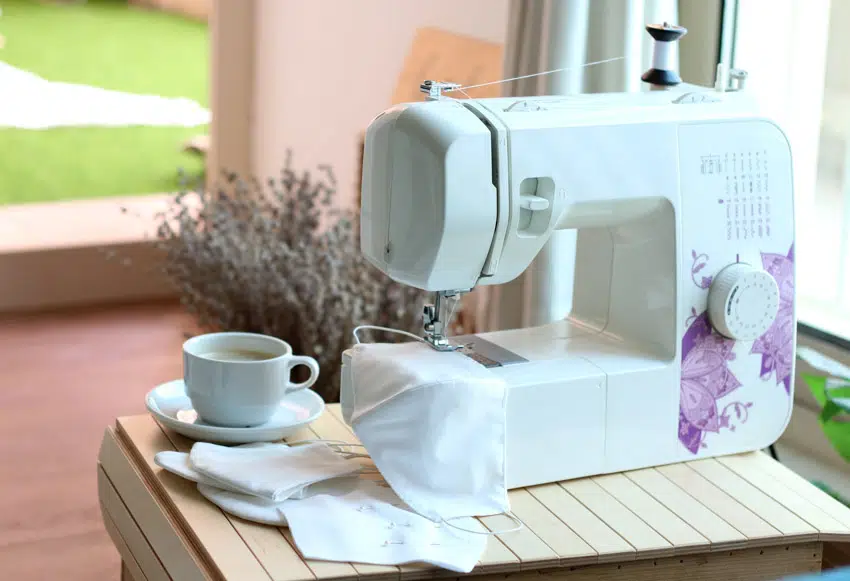 A sewing machine's main function as a home appliance is to stitch fabrics and other materials that are categorized as pliable with the use of threads. A sewing machine can either make new clothes from scratch or sew up and stitch up old ones that need repair.
Whether you're a hobbyist or you just need it for occasional alterations at home, a sewing machine is a convenient home appliance to have a handle.
Some come in full sizes whereas some come in mini versions that you can just put on a tabletop and then stow away once you're done with it. Here are features you need to look for when buying a sewing machine:
• Auto-threading
• Stop and start buttons
• Automatic tensioning
• Automatic buttonhole function
• Presser selection
• A variety of stitch styles and stitch lengths and widths in the settings
Slow Cooker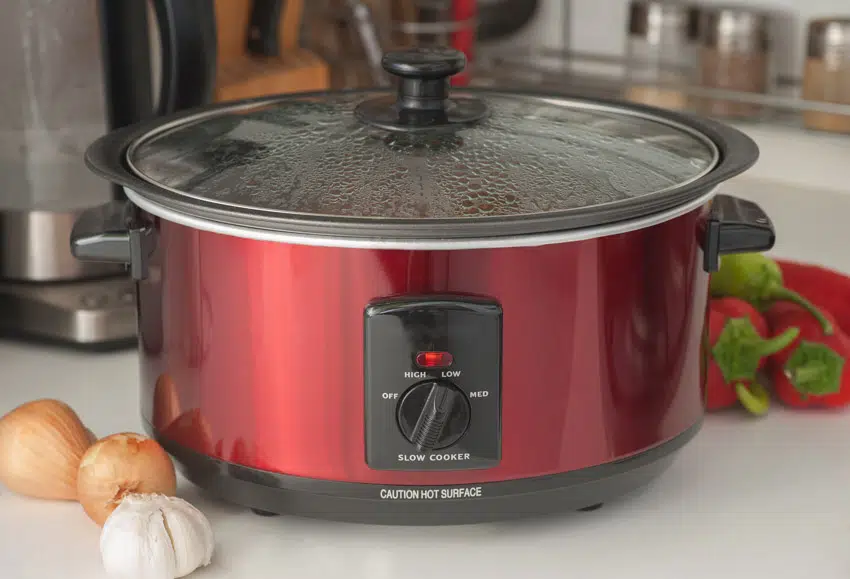 If you are fond of having hearty meals that are thick and creamy with everything mixed in together, you're going to absolutely love the slow cooker.
The beauty and main appeal of such a home appliance are that you can just dump everything in the unit when your day starts and have your dinner ready for you when you get home. There are a lot of different types of slow cookers available from the affordable ones to the high-end and pricier ones.
Smoker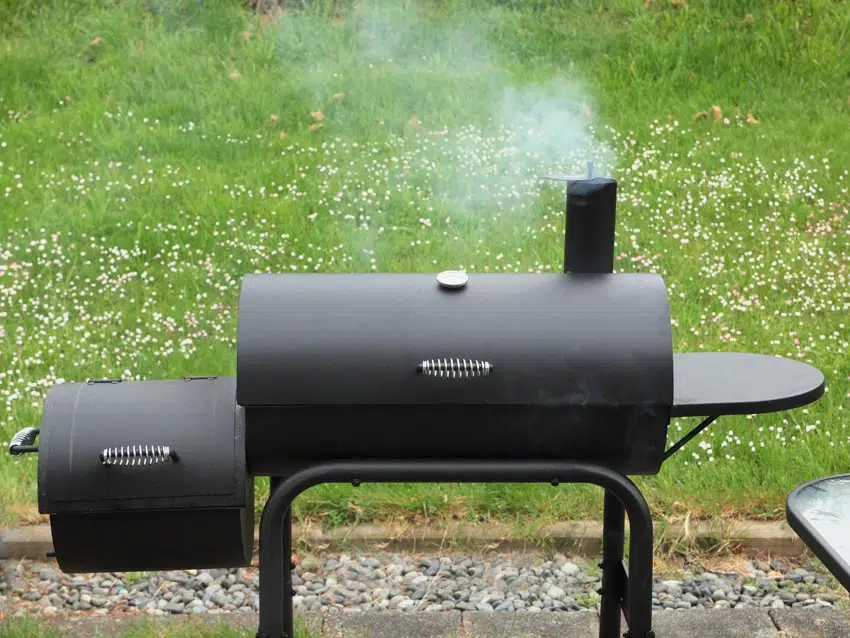 If you've ever binge-watched BBQ Pitmasters and other shows showcasing the magical wonders of the pit, then you've probably entertained a thought or two about getting a proper smoker. And that's great.
A smoker is a great device to have at home. But before you jump in, make sure that you do the proper research as there are different times of smokers available. Smokers can make your BBQs flavorful and can make them smell awesome. Here are a few of the most popular types to choose from.
Bullet or vertical water smokers: These are the best starter smokers out there. They can be nice and compact and leave a small carbon footprint while they're at it. They can also fit into most modestly sized outdoor spaces and patios.
They don't come with any electrical or mechanical parts so ease of use is top-notch. They can be fueled by wood chunks or charcoal at the bottom with a water pan sitting just right above the coals to create a more even heat distribution. This pan also doubles over as a catch basin for fat when it drops.
Ceramic Smokers or Kamado Grills: These types can be a bit more expensive which is why you need to make sure that the type you buy comes with a great warranty.
They're typically made out of ceramic, which is well known for its ability to soak heat which means that you can steadily maintain low temperatures for very long periods of time, which is what smoking is all about. It can also accommodate searing hot temperatures that are well over 700F.
These units come with heat deflectors that sit in between the grill grate and firebox. This makes the setup easy with no fat falling into the fire and with no flames falling into your food. They are equipped with dampers as well from top to bottom, allowing you to effectively regulate airflow through the kamado; ensuring steady temperatures all throughout.
Horizontal offset smokers: These are the smokers you typically see in those BBQ shows but a word of caution, not all of them are made equally. Offset smokers were originally homemade out of repurposed propane tanks and scrap metal.
The tanks are turned on their sides and fitted into a stand. There are pieces that have been cut out to make the doors and they are built with handles and hinges. The cooking grates are fitted inside the tank along with a smokestack and a firebox that's been welded onto the side. These types of smokers are fueled by whole logs or bigger chunks of wood.
Space Heater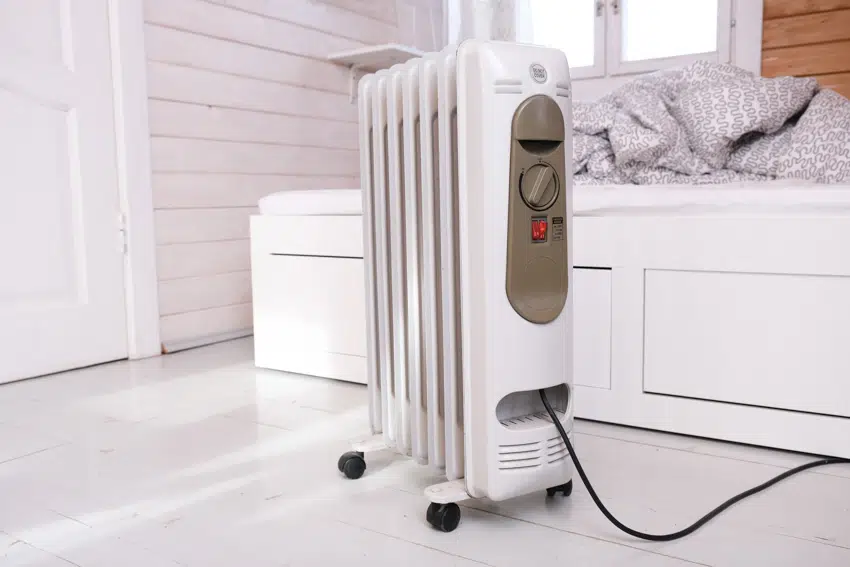 How this home appliance works is that it uses a radiant heating or a convection process. The radiant heaters then emit radiation into the room and this directly heats up objects and people close to them.
Space heaters are best used for single rooms or spaces or just a few hours and it would be best if you are constantly in sight of where the heater is situated.
A space heater is great as a home appliance because it's something that you can plug right into an electrical socket. All you need to do is position it wherever you want the heat to go and you'll have the heat right then and there.
This is convenient for when you have spaces in the home that isn't really chilly during the day but can get a bit cold during the night. There are some downsides to using a space heater though. It can easily catch fire.
So make sure that you situate it in a space in your home that's away from curtains and other possible fire hazards, just to be safe. Here are things to look for when buying a space heater:
Safety features: This is the most important feature of all as space heaters can be a bit of a fire hazard if you aren't careful. Look for units that have protective grills covering up the heating coils. Also, look for automatic sensors and thermostats that shut the unit down in the event of overheating.
Convection: Models with this feature will draw and blow air over a heated surface to produce warmth. As the hot air rises, it then forces the cold air downwards, which helps in circulating air in the room.
Energy efficiency: A basic calculation of how much it can cost you is to get the wattage, multiply it by the number of hours used, then divided by 1,000 x cost per kilowatt hour. A sample calculation will look like this: if a 1,500 watt heater runs for 24 hours at a rate of 8 cents per kwH, the total cost in electricity charges would be at $2.88 per day.
Steam Cleaner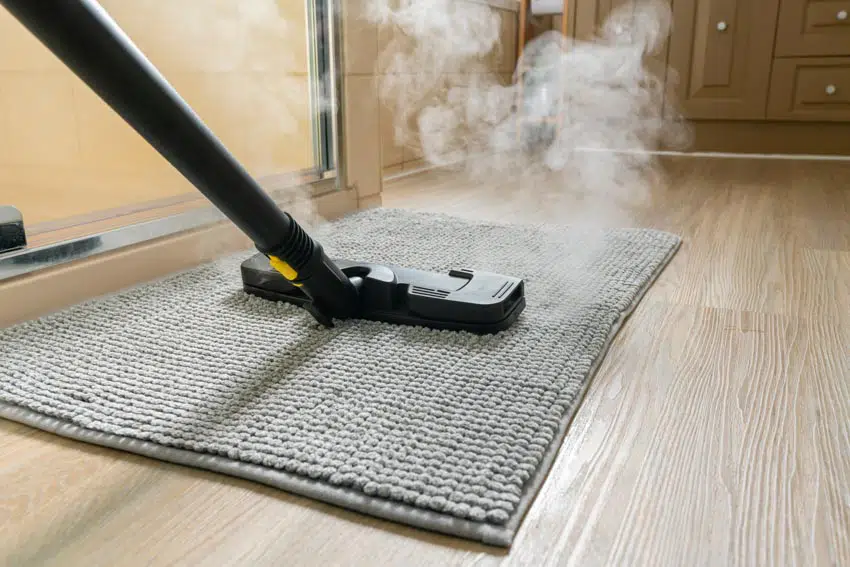 How steam cleaners function is they heat water up past the boiling point so in order to create steam, a form of low moisture vapor. This is in pressurized form and is then forced out of a brush, nozzle, or whatever attachment is included with the unit.
The vapor then loosens up the dirt and other debris as well as bacteria. There is no suction function required as the high heat coming from the moisture dries it up quickly as soon as it hits open air.
If used properly, steam cleaning can be an all-natural process that's pretty effective when it comes to removing stubborn stains and dirt from different types of surfaces and materials in the home.
On top of all that, steam cleaning has been known to kill over 99% of household germs. This includes E Coli, salmonella, staph, mold, and even your commonplace dust mites.
Steam cleaners are pretty straightforward and they pretty much function the same way regardless of the unit type but here are the most basic variances you're most likely going to encounter while shopping around:
Handheld steam cleaner: These units are small and portable. This makes them very affordable ranging at around $100 and below. Because of their compact size, you can easily stow them away for storage when not in use.
You can also move them around the house with little to no trouble at all. The only downside to them is that they aren't suitable for cleaning large spaces. However, they do come in handy when it comes to out-of-the-way spots and hard-to-reach counters in the home.
Steam mops: These units are primarily meant for cleaning floors. They have the look and feel of a stick vacuum as they stand upright and can be very lightweight and easy to handle. Steam mops usually have a water tank attached to the handle for ease of use.
This unit is much easier to use compared to a vacuum cleaner or traditional mop and is so much more efficient in sanitizing and cleaning up your floors as well.
The features and add-ons can vary from model to model but what they all have in common is that they produce steam that can kill germs off of your floors. This eliminates the need for any harsh chemicals and also shortens the amount of time you need to spend on cleaning.
Cylinder steam cleaner: These units are also nicknamed canister steam cleaners. They are larger than the steam mops and other handheld steam cleaner types. They may be slightly more difficult to manhandle and store because of their bulk but dint let that turn you away.
They offer a much larger water tank attached to the unit which means that you can take on larger spaces and cleaning jobs without the hassle of having to refill every now and then. They also come with a variety of different attachments so the versatility is also there.
Although the prices can vary greatly depending on the brand, you can expect cylinder steam cleaner units to be much more expensive then moth the handheld steam cleaners and the steam mops because it's for a more heavy-duty application.
Vapor steam cleaner: These units are similar to the cylinder steam cleaners but they usually come with more features and attachments. Their main distinction is that they offer a "dry" clean.
How this works is that high levels of heat are utilized to ensure that the steam is all that ever touches the surfaces you clean. No amount of moisture or dampness is ever left behind.
This makes for a better clean and this means that there isn't any downtime as there's no need for you to wait for your floors or whatever surfaces you're cleaning up to dry. Here are some primary features to consider when buying a steam cleaner:
• Cost
• Size and weight
• Water tank size
• Accessories and attachments
• Noise levels
• Pressure and temperature
• Ease of use
• Continuous refill function
Swamp Cooler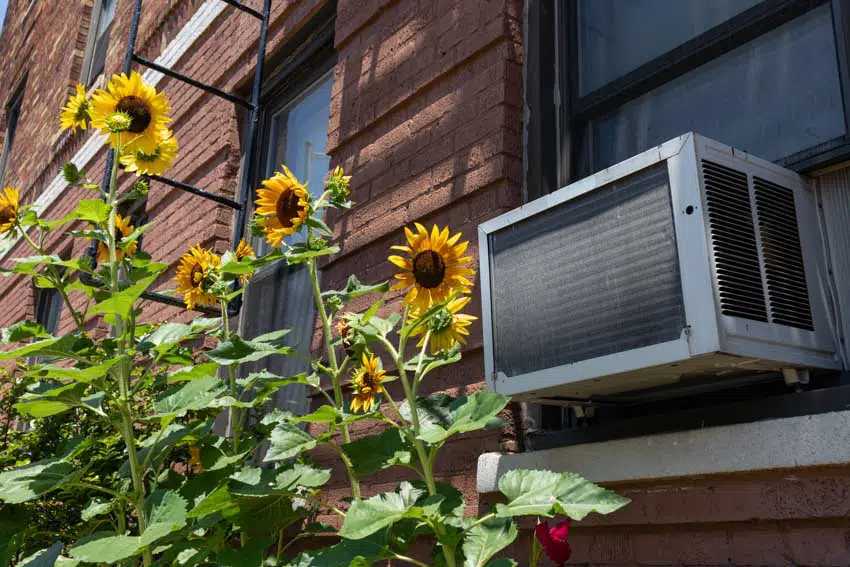 A swamp cooler is a home appliance that uses moisture to cool the air in the home. This is also regarded as an evaporative air conditioner.
How they work is that they take the warm air coming from outside, take that same air through evaporative cooler pads, which then effectively cool the air. This cooled air is then blown right into the home by way of a blower motor that's directed through a vent.
It's been said that swamp coolers are more energy-efficient compared to AC units, using roughly 15 to 35 percent of the electricity air conditioning units would typically use up.
The only downside though is that they need a constant supply of water so if there's a drought or water restriction, these units may turn out to be less efficient. When shopping around for a swamp cooler to buy for your home, here are some features you ought to look for:
• Timer, remote control, and control panel
• Cooling pads
• Water tank
• Airflow
• Ice compartments
• Brand reliability
Toaster Oven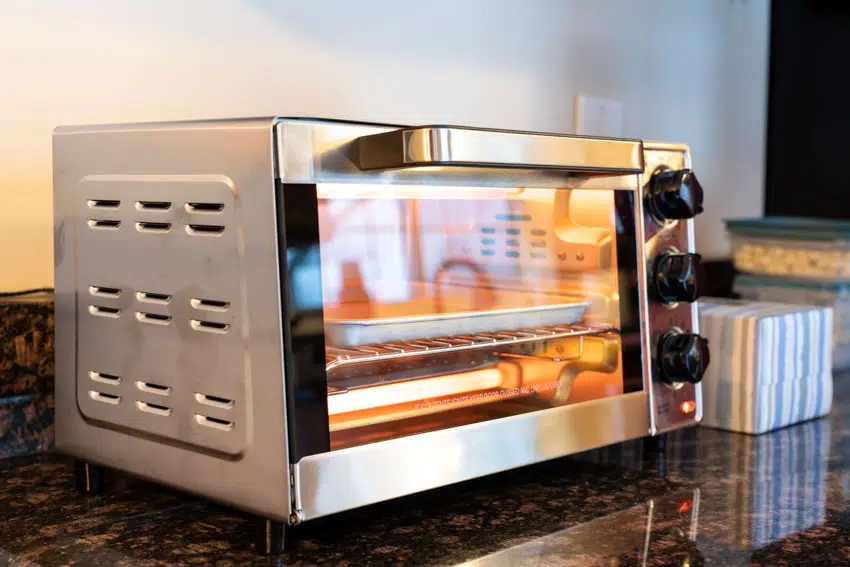 A toaster oven may be a compact kitchen appliance but it can be considered as a really effective alternative to heating foods in a larger and bulkier kitchen oven. A toaster oven can bake, reheat, broil, brown, toast, or even defrost small amounts of food at a time.
Opting to use a toaster oven instead of a full-sized oven also means that you get to limit your energy or fuel costs. They preheat fairly quickly which means that you get to save time in the kitchen as well.
They're also much safer for kids to use so if you're trying to teach kids their way around the kitchen, it would be best to start off with a toaster oven. Here are some of the most basic toaster oven features you can't go wrong with:
• Cooking function: Broil, bake, warm, toast, reheat, defrost, and more
• Air fry function
• Defrost cycle
• Automatic shut-off
• Reheat
• Toast shade
• Temperature setting
• Interior light
• Display
• Timer
• Infrared heating
Trash compactor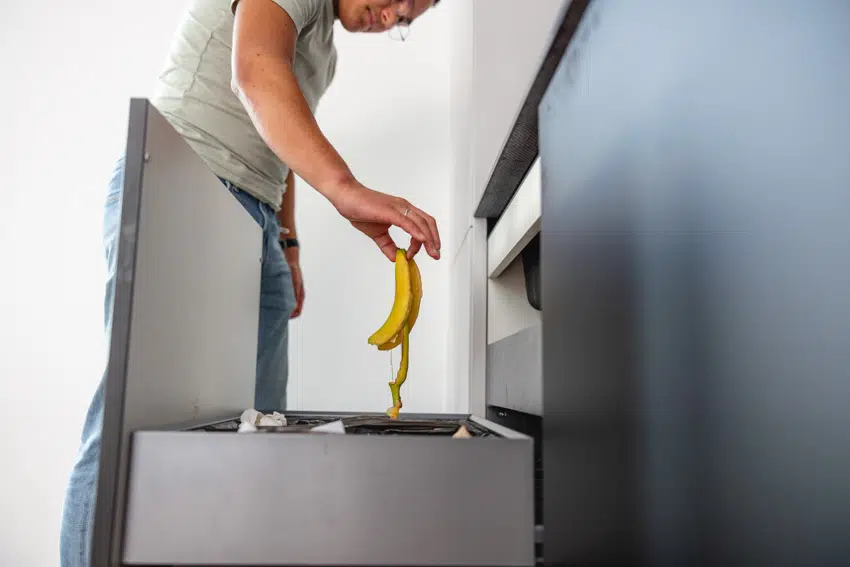 A trash compactor is a home appliance that works pretty much like a mini garbage truck. In a way, it pushes your garbage into a more compact space.
Once you've placed your trash in the compactor bin, wait for it to close then push a button or turn a dial or knob and a metal arm crushes your garbage into much smaller pieces, compacting them in the process.
For starters, this means that you don't take out the trash as frequently as it shrinks down your garbage. What would've otherwise consumed 6 plastic garbage bags, could be whittled down to just one. It also means that you get to shrink your landfill contributions.
Fewer bags equates to way less trash in our landfills. The downsides though are that they have much higher up-front costs as they are considered as an extra home appliance and are priced much higher compared to a regular trash can.
This also means that the trash compactor can smell. This is because your garbage sits for longer periods of time in your compactor. Here are some standard features to look for:
• 1/3 HP motor or higher
• 1.4 cubic foot capacity or higher
• Removable key knobs (for safer operation)
• Tilt sensor
• Anti-jam system
• Toa bag drawer opener
• Nag caddy (for paper or plastic bags)
• Noise insulation
• Built-in air freshener compartment
Vacuum Cleaner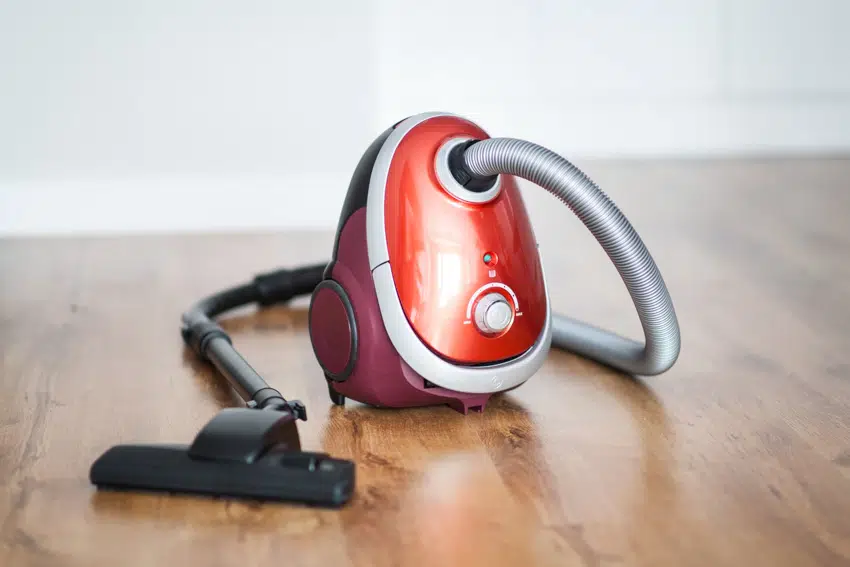 A vacuum cleaner is also at times known as a hoover. This home appliance has a suction function that removes first from your floors, draperies, upholstery or any other surfaces that you adhere the nozzle on. It's driven by electricity for the most part. The dirt that has been suctioned off is collected into a dust bag for later disposal.
Some vacuum cleaners also work well with non-carpeted floors so make sure that you consider what your specific situation is in the home before you purchase a unit. What you need to look for when buying a vacuum cleaner are as follows:
• Your household's cleaning requirements
• Ease of use
• Maintenance
• Suction power
• Wet or dry vacuum options
• Air filtration
• Cleaning reach
• Noise levels
• Dirt bin capacity
• Cost
Waffle Iron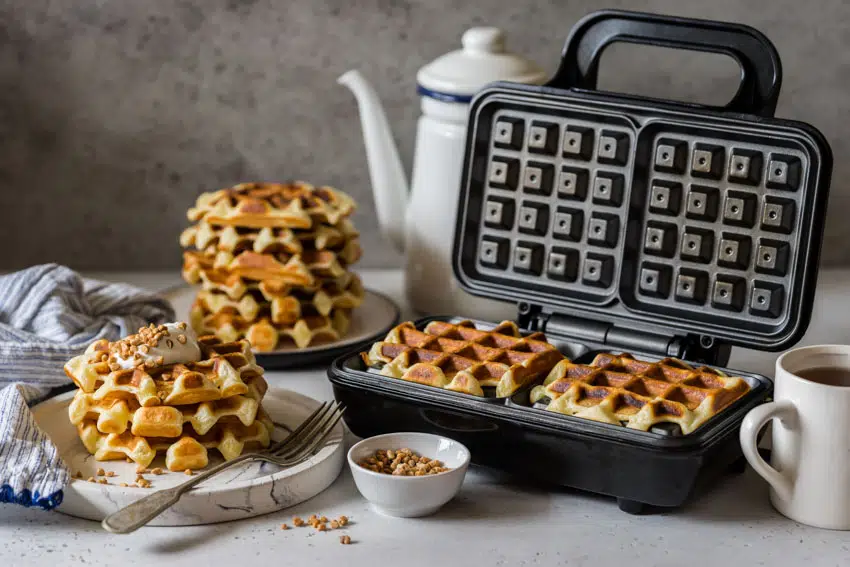 As the name suggests, a waffle iron is an appliance that's specifically meant to cook waffles. It's comprised of two metal plates that have been connected together with a hinge. It has a mold that has a honeycomb pattern, giving the waffles the iconic texture they're famous for.
It's convenient to use. You just pour the batter into the waffle iron and press it down for a few seconds, and your breakfast treat is ready. It's quite simple, really. You don't have to pay a lot of money for a nice waffle iron. It's a definite must-have for waffle lovers everywhere.
The waffle iron is the perfect home appliance to have if you want to create Belgian waffles, the ones with deep pockets. It's easy to use and isn't too expensive.
It's definitely a great addition to have in the kitchen if you fancy having this treat every now and then. Here are some important features to consider before buying a waffle iron:
• Shape and size
• Special features: non-stick, browning, no-drip, interchangeable plates
• Stovetop versions
• Ease of use and cleaning instructions
Washing Machine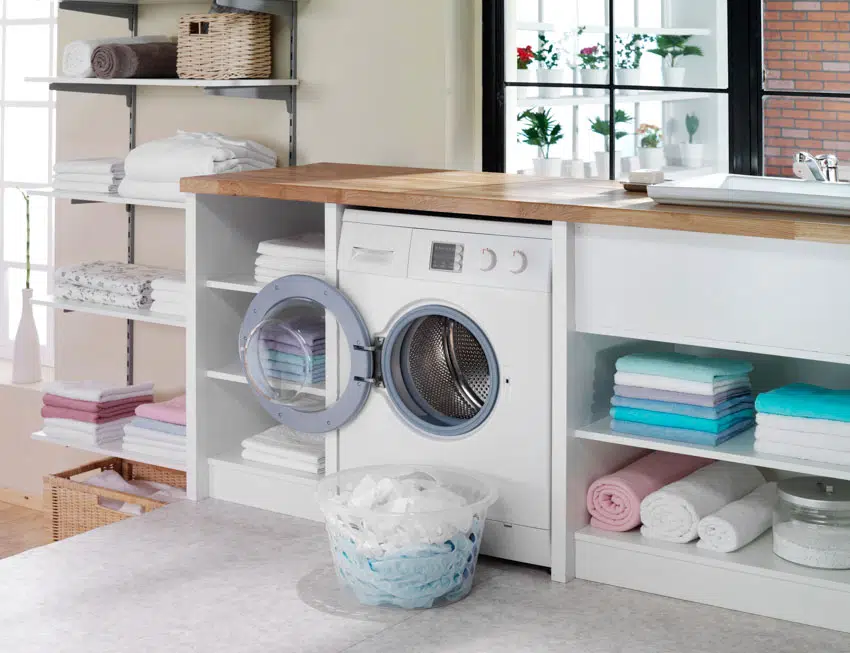 The concept of the washing machine appliance is pretty simple. It produces agitation so the clothes you load in with suds and water are cleaned out by removing stains and dirt on the fabrics. These are then spun to drain the water out of the clothes and out of the machine after each wash cycle.
When looking for a washing machine to purchase, it's important to always look for something that's sturdy and something that will be able to wash your clothes really well. It also helps to get a washing machine unit that efficiently uses water.
If you're particularly environmentally conscious, this tends to matter a lot especially if you happen to live in an area that has periods of drought.
Modern washing machines are not only energy efficient but they are efficient in their water usage as well so upgrading your clunky old washing machine will definitely be well worth your while.
Front Load Washing Machine: The first type of washing machine variant you'll come across is a front load washing machine. Front-loaders can outperform top loaders any time of the day as per tests performed. They're also considered fairly gentler on your clothes.
This is because of the absence of an agitator. They have spin cycles that go on much faster than the top loader ones and they finish off with the clothes being 10% drier, which can maximize the efficiency of your dryer.
This type of washing machine is recommended if you happen to live in a condo, apartment, or any plate that has limited space as most of these brands are actually stackable. Stackable washer and dryers can be easily installed under your countertop or a low shelf of sorts because they don't necessarily have a top lid that you need to leave clearance for.
They're also more accessible so they're recommended for shorter people or for those who have disabilities and who happen to live alone. They win by miles as well when it comes to power and water consumption.
Top Load Washing Machine: A top load washing machine is comprised of having a drum rotating around a horizontal axis, similar to the front load washing machine type.
The major difference though is that it doesn't have a front door. Instead, what it has is a liftable top cover or lid.
Although not as ergonomic and as aesthetic as the front load washing machine, the major advantage of a top load washing machine is that it consumes only half the amount of water that a front load washing machine would normally consume.
Water Heater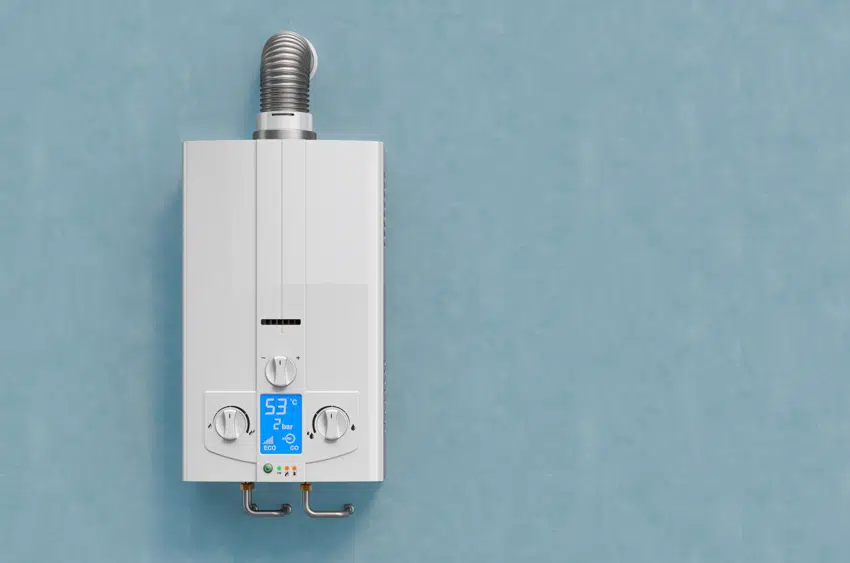 A water heater is an appliance that works by bringing cold water in through a dip tube. That water is then heated with the use of the heating element installed in the tank.
The hot water then rises and is moved all throughout the home by way of heat-out pipes installed. When choosing a new water heater, here are some important features to consider:
• Energy efficiency
• Your household's hot water needs (capacity)
• Tank or tankless water heater
• Location of the water heater
• Rental or purchase
• Fuel (Consider the fuel type, the cost, and the availability)
• Quality of the tank
Water Purifier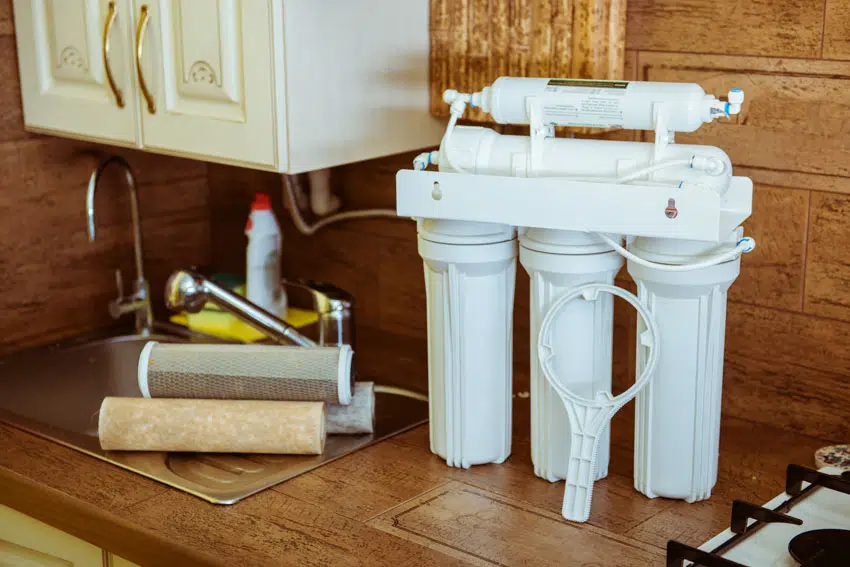 A water purifier unit works in pretty much the same way as how a water filter works. The mechanical principle is pretty much the same. Raw water is first sucked up (this is oftentimes contaminated).
The impurities are then filtered out and they can range from the basic sediments visible to the eye to microorganisms that you can only see under a microscope. Once the filtration process is over, clean water is produced.
The main difference between a filter and a purifier though is that although a water filter can remove waterborne bacteria and protozoa, it can't remove viruses.
A water purifier, on the other hand, can remove all that and then take care of viruses as well, offering much higher safety and cleaner water. Here are features you need to check before buying a water purifier:
• Electric or non-electric
• TDS levels in your water (Total Dissolved Solids)
• Space: Your water purifier should be at least 3 feet away from its electrical outlet
• Warranty
• Consumables: This includes but isn't limited to lamp and filter replacements, removable cartridges, filtering mediums, etc.
• Certifications
• Special features: multiple stages of purification, storage, energy saving features, etc.
Wine Fridge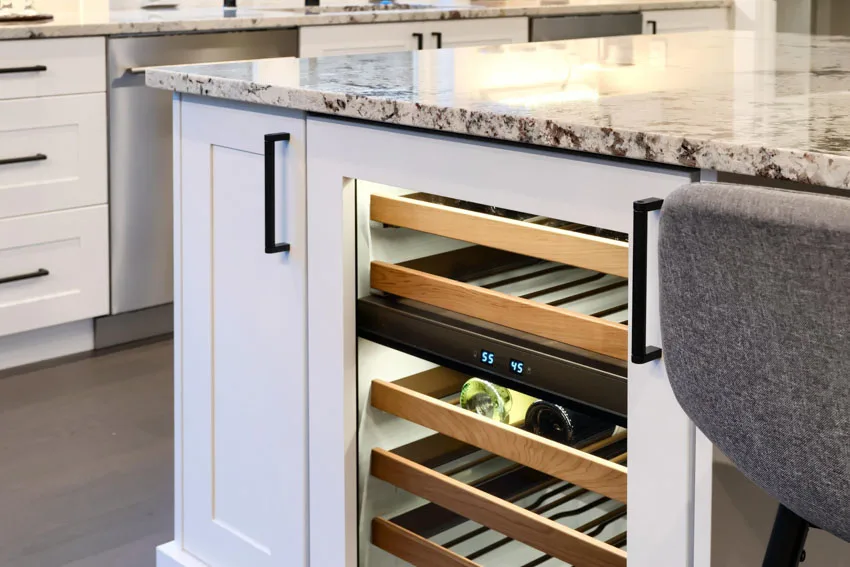 A wine fridge is a home appliance that can be interchanged with a wine chiller and wine cooler. It is an appliance that's temperature-controlled and it was specifically designed and built for the storage of wine.
It's the modern version of a wine cave or cellar, only more compact. The whole point of why a wine fridge is even necessary is that regular fridges keep the humidity levels below 50%.
This can dry the corks out over time, shrink them, and eventually let oxygen enter the wine bottles, ruining the overall quality of the wine. Here are the features for you to look for in a wine fridge:
Bottle count: Think about how much space you think you need (in bottle count), then double it. This is because your wine collection is bound to grow.
Aluminum interiors: This conducts cold much better than its plastic counterparts. Also, look for a pebbled lining in the interiors as it encourages the ideal humidity meant to maintain the wine's quality.
Shelving: Opt for shelves that can be rolled out. This design makes it easy for you to read labels and rearrange or remove your wine bottles.
Door: Glass doors don't insulate as well as the metal ones but if you prefer the aesthetics of glass, make sure that it has a UV protective layer as sun exposure can ruin your wine.
See more related content in our article about the essential small kitchen appliances on this page.