See our design and layout tips on how to perfectly combine and arrange two different sofas in the living room including mismatched and loveseat sofas.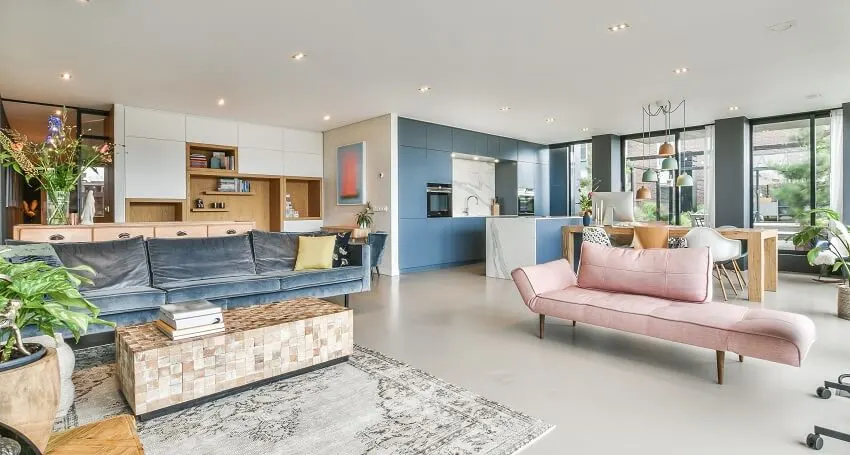 Good home decor creates functional, comfortable, and beautiful spaces that reflect the personalities of the inhabitants. You don't have to have a three-piece living room suite to have a well-designed living room.
If you have two different sofas, you have two strong design elements to work with. That's a step towards creating a living room that meets your needs and makes you happy.
Learn about your options for combining two different living room sofas, from mismatched sofa arrangement tips to clever tricks for a mismatched sofa and loveseat.
How Do I Combine Two Living Room Sofas?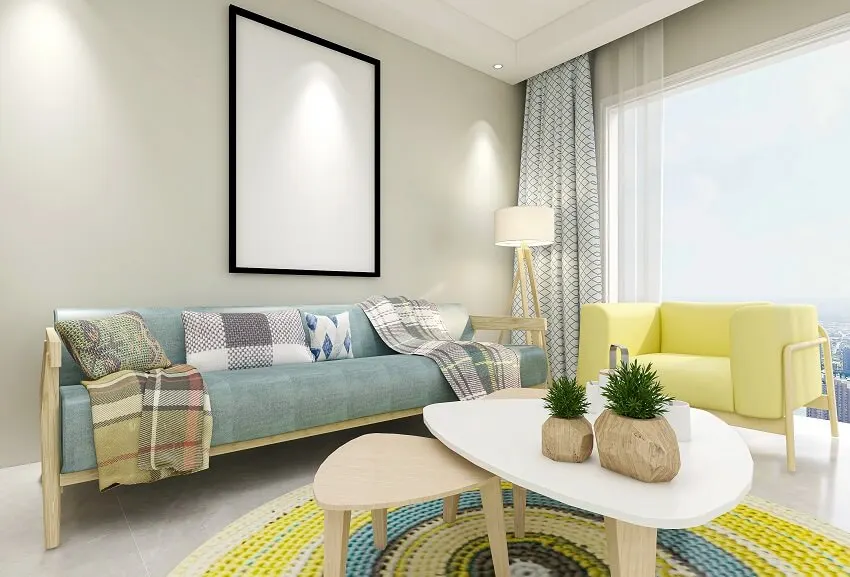 Combining two living room sofas may seem overwhelming, but it can be done more easily than you might think. Think of each sofa as a base layer or foundation. Consider the colors, pattern, texture, and history of the piece. Decide which elements you'd like to highlight.
Next, you'll create visual interest and complexity by adding accessories. Pillows and blankets are perfect for helping you combine two living room sofas. They are cozy and useful, inexpensive, and easily changed.
Ideally, you'd accumulate a collection of pillows and blankets that contain design elements from both sofas, whether that be color, pattern, or style. Scatter your collection evenly across the two sofas to combine them into a coordinated, deliberate design choice.
If you're looking for a more minimalistic way to combine two living room sofas, consider changing the feet or frame. Many sofas have detachable feet for ease of transportation. You can use this to your advantage to easily change the color or style of the sofa bases, helping to bring together the two different pieces.
A rug can also help combine two living room sofa styles. Look for rug patterns and colors that incorporate elements of both sofas. Arrange the furniture so that the front legs of both sofas are standing on the rug. See our gallery of the different types of rugs here.

Two Different Color Sofas In Living Room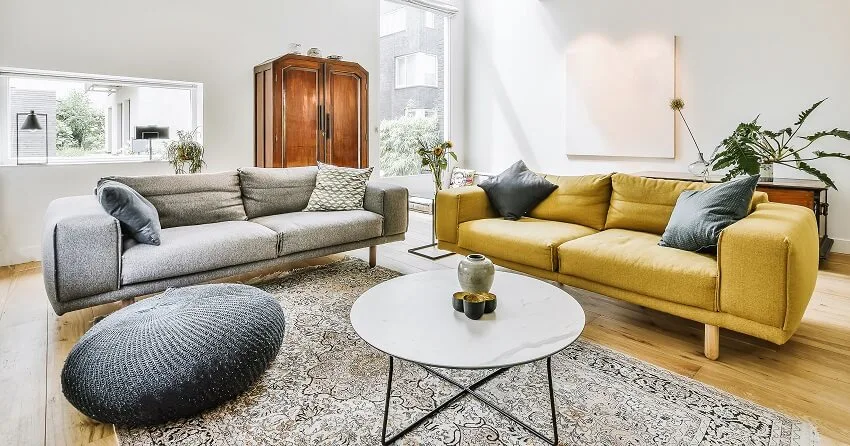 If your living room has two different color sofas, you may be struggling with how to make it look deliberate. Luckily, there are many different options for living rooms with two different color sofas.
If the sofas are different shades, but in the same color family, you have the opportunity to pursue a monochromatic design scheme.
From the wall color to the curtains and rugs, don't be afraid to carry a single color out throughout the entire room for a space. This bold choice has a big design impact without requiring you to change your entire style.
To make decisions about how to coordinate two different color sofas in the living room, use a color wheel to understand the relationship between the two colors and what contrasting or complementary colors you can introduce.
Balancing the colors of the space will likely require you to choose a primary color that matches one of the sofas, and add this color to other areas of the room such as lampshades, curtains, and rugs. Use a color that is present in the second sofa as a secondary or tertiary element in your color scheme.
It's also important to recognize that good design can't overcome every obstacle. Some color combinations just don't work.
If your sofas clash violently, consider covering one or both of them. Custom sofa covers will give you the best results, but stretch sofa covers are also a great option for quickly and cheaply changing your sofa's appearance.
Two Different Sofas In Living Room Layouts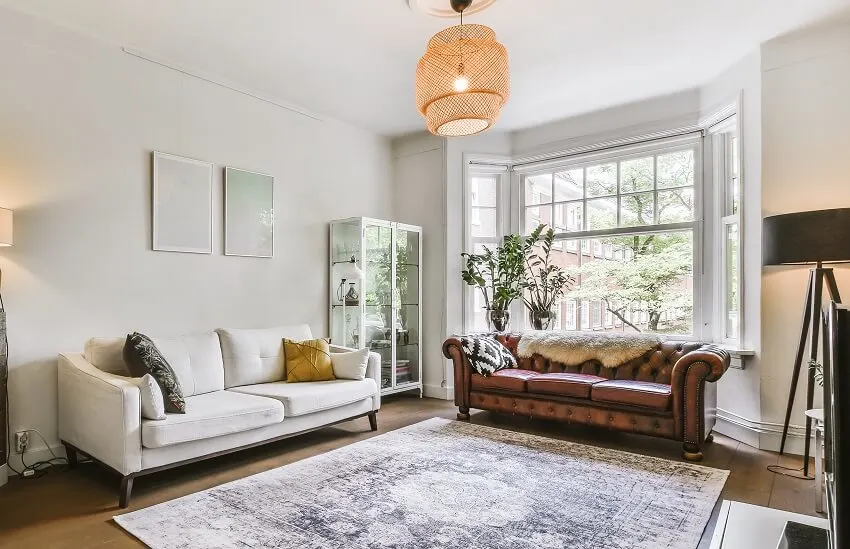 Before arranging furniture, take stock of all the different pieces you're working with. From bookcases to end tables and lamps to curtains, the idea is to arrange your belongings in a way that is attractive, useful, and uniquely you.
Next, consider the architectural features of the room. Identify natural focal points, such as a fireplace or picture window. If you use the living room to watch television, this is another important focal point to consider.
In small living rooms, you will usually need to pick a single focal point and arrange both sofas in relation to that. Where you want to encourage conversation, arrange the two different sofas so that they are facing each other.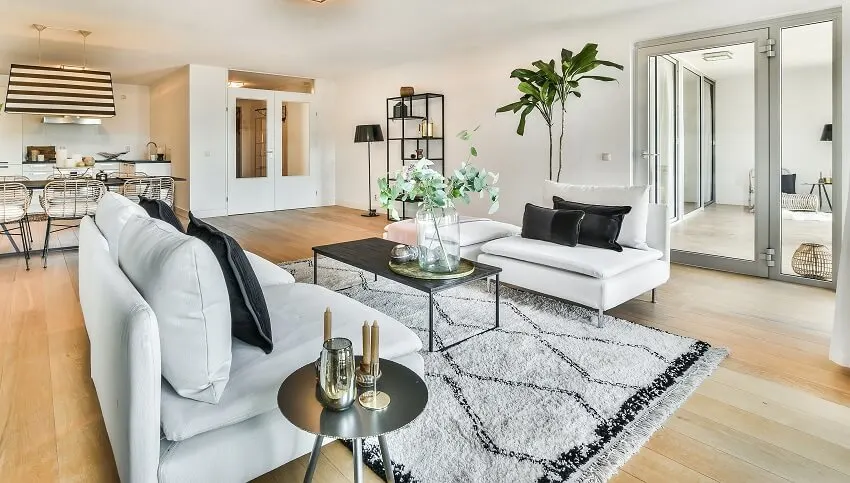 In larger rooms, you may choose to arrange the furniture around more than one focal point. This allows you to separate the two different sofas, and use each to anchor its own space within the larger living room.
An L-shaped configuration is another popular arrangement for two different sofas in rooms of any size, as it allows both conversations and shared attention on a focal point like the TV screen. This can replicate the look of a large sectional sofa.

It's important not to get so caught up in arranging the furniture that your living room becomes less functional—if your whole family watches sports together on the weekend, arrange the sofas so that everyone can see the game.
Mismatched Sofas In Living Room Tips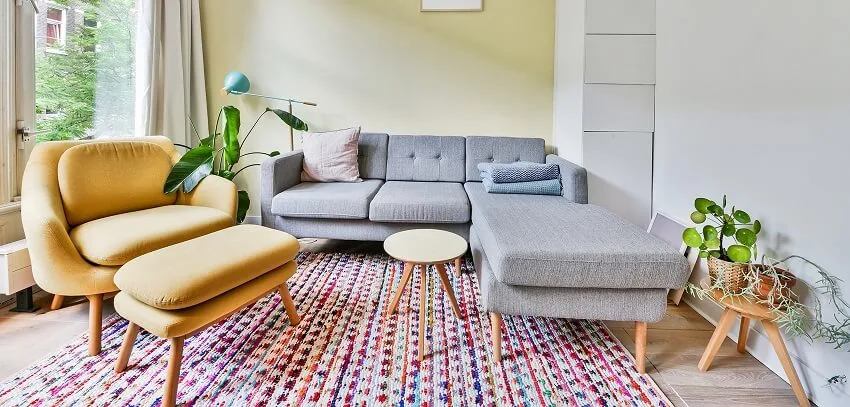 A great space takes time to come together. Don't try to solve the whole living room at once. Bring in a single accessory and see how it changes the relationship between the two mismatched sofas. Experiment and improvise.
If your living room is big enough, you may choose to position the two mismatched sofas further away from each other and create two distinct zones within the same room. Having a consistent paint color or wall covering throughout the room will help diminish the differences between the two sofas.
Use lighting to even out the differences between mismatched sofas. Consistent, even, warm and flattering lighting is an easy and inexpensive way to bring mismatched elements together.
Make sure there is sufficient direct and ambient lighting fixtures in your living room. Switch out task lighting in different areas of the room so that all the light is the same temperature.
Mismatched Sofa And Loveseat Tips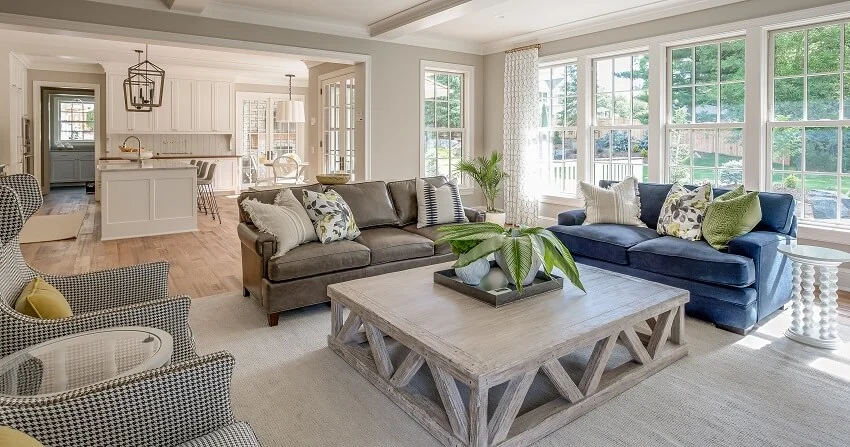 With a sofa and loveseat, coordinating mismatched sets is even easier. You could choose a statement loveseat and support it with a non-matching, neutral-colored sofa, or vice versa.
Matching your curtains to either the sofa or the loveseat is another way to help two mismatched pieces look more coordinated.
Visit our tips on how to mix and match pillows on a sofa for more related content.