Find out the different stucco siding pros and cons, including the advantages, disadvantages, maintenance tips, and the ideal areas to use it.
Whenever we talk about different types of exterior home finishes, particularly sidings, you might agree that it is frequently hard to see those options that can deliver the classic, sought-after appeal that stucco siding has.
Even though the texture used for stucco homes is an ancient option, it's still a captivating exterior finish that piques the interest of designers and homeowners. What renders stucco siding a great option, in a nutshell?
Well, its main characteristics are its textured finish that adds to its versatility, visual allure, and durability under weather extremes. However, it also has its downsides, such as moisture management issues.
Just like any other exterior siding that you can see online or even in physical home improvement stores, stucco isn't a perfect exterior finish – it has its set of advantages and disadvantages, which we are going to uncover as you read on. Without further ado, let's discern whether stucco siding can gorgeously harmonize with your design vision or not.
Advantages of Stucco Exteriors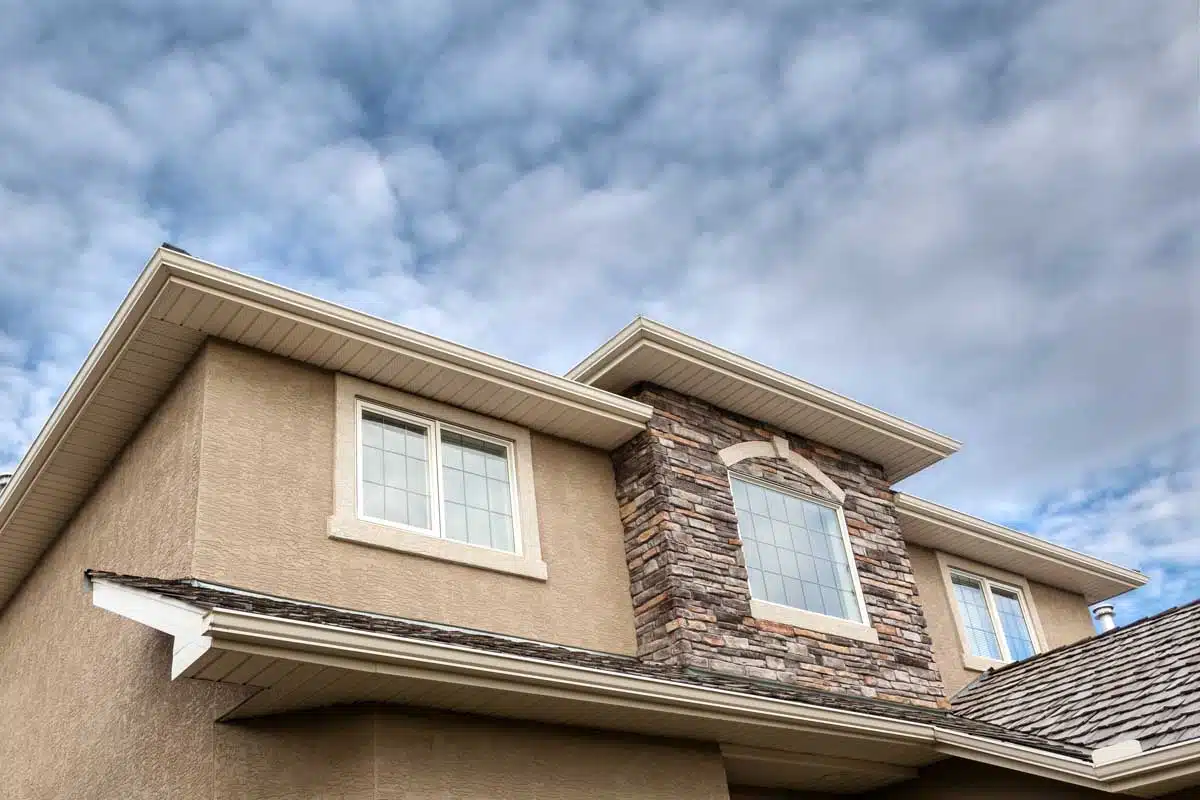 Homeowners and designers love this cement-based texture for many reasons; obviously, stucco siding provides a wide variety of advantages that will surely benefit not just the aesthetic appeal of your home but also its durability and functionality.
Taking some time to read the following advantages of stucco house siding will help you further understand why this type of exterior finish has been an ever-favorite selection by lots of people.
Classic and Eye-Pleasing Aesthetics: With this textured siding, attaining incredibly styled exteriors and attracting the eyes of your guests and neighbors would be a snap due to its capability to transcend eras as well as timeless beauty. Its design can always deliver a hint of sophistication and elegance to any style and type of house.
However, although stucco siding is best known for its capability to match any style, the best home styles that would most ideally complement this finish are traditional, colonial, rustic, contemporary, and Mediterranean styles. These are the best picks for enhancing the total architectural beauty of plaster coatings.
Exceptional Level of Durability: Longevity and durability are among the main perks of having stucco as your exterior siding – such characteristics are the reason why this textured siding has been around for centuries. Stucco can endure daily wear and tear, especially when it is correctly installed and effectively maintained.
The many adverse effects of weather, such as strong wind, excessive sunlight, and heavy rain won't be able to destroy or even ruin the quality of this siding.
Due to the long-lasting cementitious binder, aggregates, fiber reinforcements, and bonding agents, plaster siding is sure to maintain the pristine look and durable quality of the exterior of your beloved house.
Highly Fire-Resistant: In connection with its durability, there is no doubt that cement siding is also fire-resistant as it has a non-combustible nature, which is a major plus for homeowners who are really safety-conscious.
When used as your exterior siding, no wonder cement sidings can act as a shield against fire, thus it is beneficial when it comes to containing the fire. This will surely help in giving you peace of mind in the event of a fire around your residence or community.
Incredibly Versatile: If customizing exteriors is your cup of tea, this siding may be your ultimate pick as it is truly versatile. Whatever color or wall texture you currently have in your exteriors, stucco siding would be able to match them and harmonize with your design requirements. Whether your objective is to have a sleek, smooth, or rustic effect, this finish can do the job.
Very Cost-Effective Siding Option: Stucco may not be on the cheaper side, but you won't be disappointed with its long-term service in your residence.
Undoubtedly, this texture is one of the most cost-effective options in the market as it does not necessitate homeowners to spend so much money on replacements, restorations, or mending. Shouldering the cost to stucco a house is a smart financial option, indeed.
Contains Ideal Insulation Properties: If you are on the hunt for exterior siding with high-functioning insulation properties, this finish may be added to your list – this natural exterior siding brings the utmost capacity when it comes to regulating the temperature levels in your house and can assist you in minimizing energy consumption during the wintertime and summertime.
Environment-Friendly: The properties used to build this exterior cladding normally include naturally resourced materials such as lime, sand, and cement, which greatly contribute to its eco-friendliness.
Indeed, environmental impact is enormously reduced, making cement-based exteriors a wise option for homeowners who are environment-conscious. Furthermore, as mentioned, the insulation properties of stucco can also add to its energy-saving capabilities, which help decrease your carbon footprint as well.
Good Noise-Reducing Properties: Are you currently living or planning to reside in a somehow noisy or busy neighborhood? Take note that these finishes can aid you in having an enhanced indoor ambiance by providing sound- or noise-reducing effects.
The solid composition of stucco siding is a major perk in terms of reducing external sounds, which gives you a much more peaceful indoor living experience.
Disadvantages of Stucco Exteriors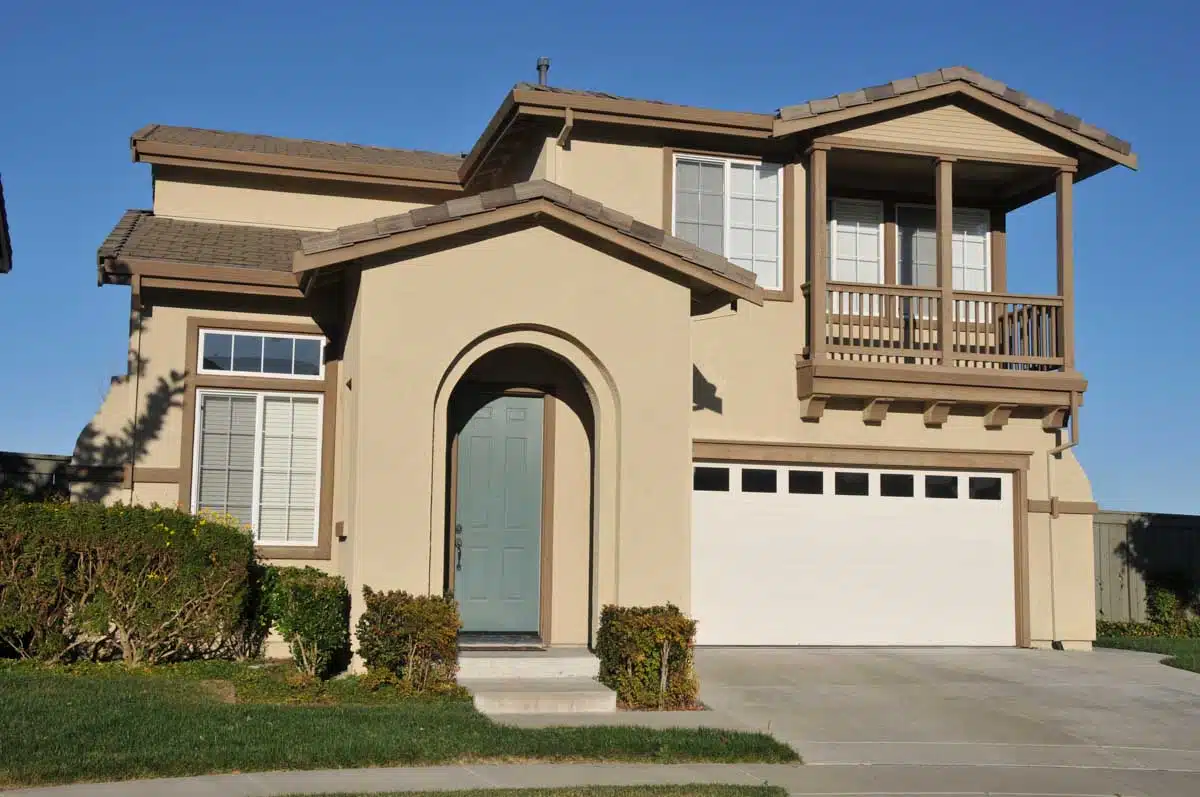 As we previously discussed, there are a lot of advantages to installing stucco as your exterior siding, but of course, it is not an option without drawbacks. The following are some of the potential downsides of installing this wall coating on your home's exterior.
Moisture Issues May Arise: Once stucco siding isn't installed or aligned properly and expertly, you may encounter moisture problems, which may affect the quality of your exteriors and the siding itself.
If you are currently living or planning to reside in a location with constant rainfall, the moisture may accumulate underneath the surface of the walls and may cause mold and mildew development or rotting. To prevent moisture, you must hire an expert to install the cladding accurately and properly.
Some application areas are more prone to water intrusion than others. While stucco is highly resistant to water it may need an additional water-resistant barrier to prevent absorption. Building codes require a special water-resistive barrier (WRB) is used to prevent liquid from penetrating your walls while also permitting moisture-vapor to dissipate properly, according to the Stucco Manufacturers Association (SMA)
Traditional stucco is installed in two or three layers. The first coat is typically called a base coat or scratch coat. In a three layer application, the base coat (waterproof membrane) is typically 3/8″ thick. Principles of Home Inspection, Carson Dunlop
Color May Start to Fade Over Time: Since this coating is installed in the exteriors, it would be constantly exposed to sunlight, which may lead to fading as time goes by. Due to this, reapplying or painting stucco to restore the design may be necessary, especially if you aim for eye-pleasing aesthetics.
A Bit Expensive: Installing or hiring a pro to install exterior cladding is expensive. Compared to other exterior applications, this material requires a labor-intensive procedure. It is not ideal as a DIY project. The upfront cost of plaster finishes may not be a smart option for homeowners who have a limited construction or remodeling budget.
Installation Necessitates a Skilled and Professional Builder: As mentioned earlier, installing stucco siding is not meant for DIYers. To accomplish a fully smooth and precise wall coating installation, hire a skilled, professional builder. This may add to the cost, but the investment will be worth it, so it is long-lasting. Plus, precisely installed cladding will help prevent moisture issues.
Slightly Difficult to Maintain: Maintaining stucco is not an effortless task as it needs to be periodically inspected and maintained to ascertain its performance, durability, and quality. You have to undertake regular checkups to see if there are any cracks, holes, moisture damages, or color discolorations so you can immediately solve the problem and prevent further damage.
Is Stucco Finish Siding High Maintenance?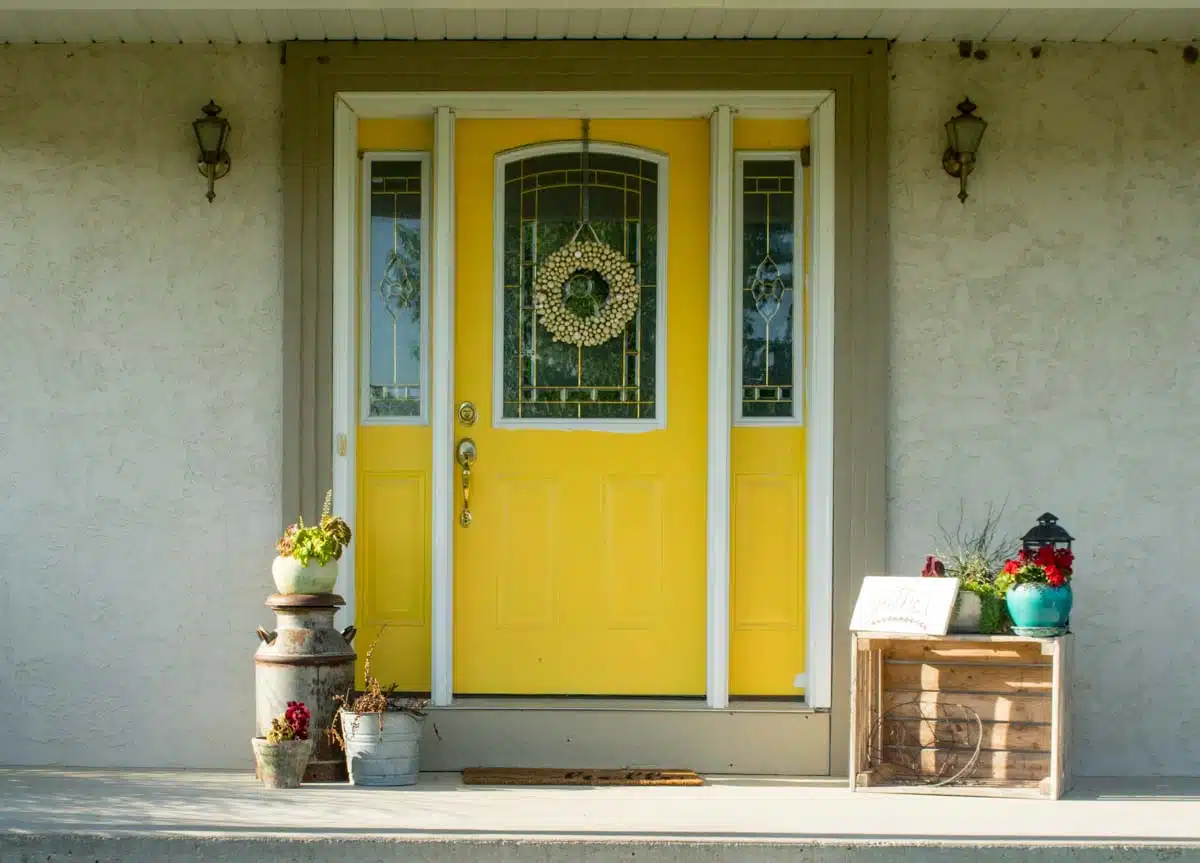 Generally speaking, maintaining a stucco finish is slightly high-maintenance but not labor-intensive and costly. Truly, maintaining your exterior house siding is paramount to retaining its aesthetic appeal and durability. Just like any other siding, cement-plaster is not maintenance-free.
From time to time, your exterior perimeter needs to be inspected to constantly ascertain its performance and overall quality, especially if your house is regularly facing the rigors of extreme weather.
Also, once you see any cracks, you should repair them immediately to prevent any moisture concerns. You might need to fill those cracks with a stucco-compatible sealant or patch. Once the aesthetics deteriorate over time, repainting may be necessary as well.
What Areas Are Best For Stucco Finishes?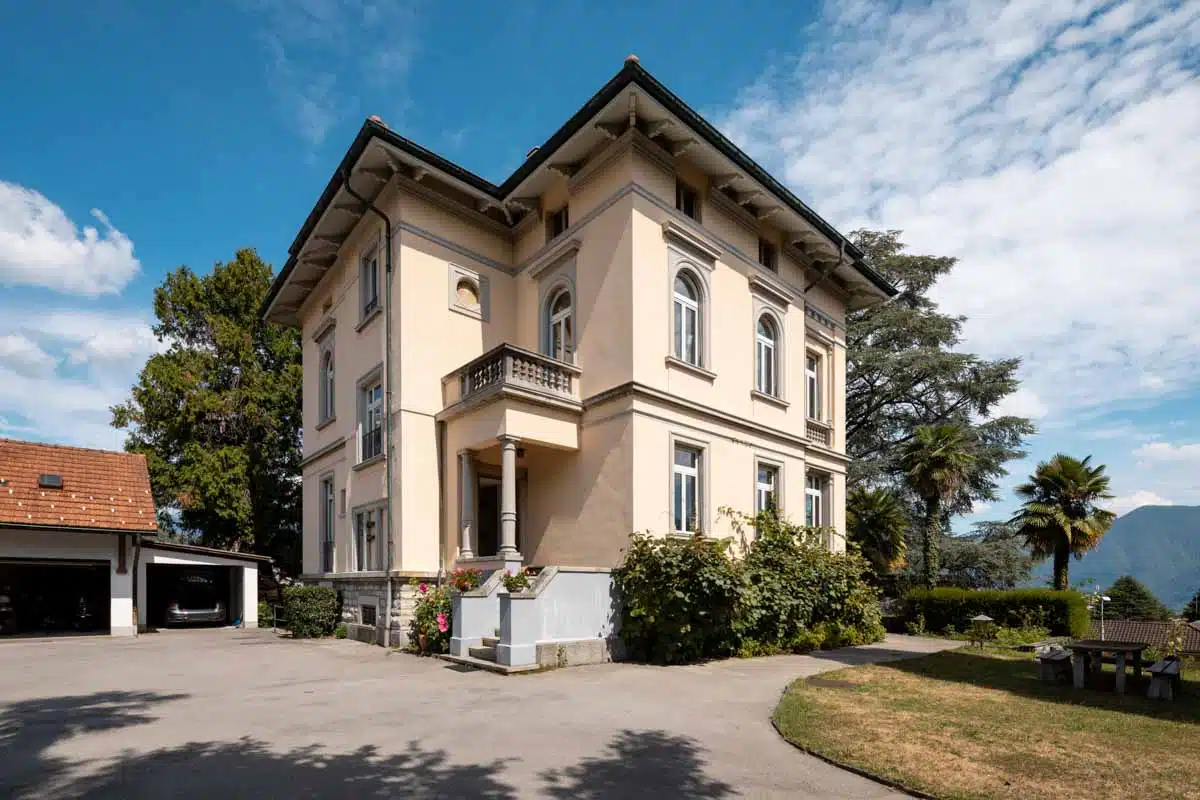 Since textured plaster coatings are quite versatile, they can work with practically any geographical location. However, the following areas are best for stucco.
• Areas with Dry and Arid Climates: Moisture-related concerns are not prevalent in such locations, making them the best areas for these installations.
• Areas Facing Temperature Fluctuations: Since stucco has great insulation properties, you may rely on it during temperature changes in your place. Regulating your indoor temperatures during any weather will supply you with great energy savings and satisfying comfort indoors.
Alternatives to Stucco
Here's a chart breaking down the alternatives to stucco and the reasons to use each type.
Siding Options

Reasons to Choose
Vinyl Siding
Lower cost and maintenance with easy installation
Brick And Stone Veneer
Durable, classic look, fire/weather-resistant, value-adding
Wood Siding
It offers a natural feel that is paintable and biodegradable
Fiber Cement
Durable material that resists warping, rot, and is fire-resistant
Metal Siding
Long-lasting with fire resistance and low maintenance
EIFS –

Exterior Insulation Finishing System

Excellent insulation with flexible design and energy-efficient
Wood Shingles and Shakes
Natural look with good insulation properties
Composite
Uses recycled materials, rot/insect resistant, low maintenance
Is Stucco Worth It?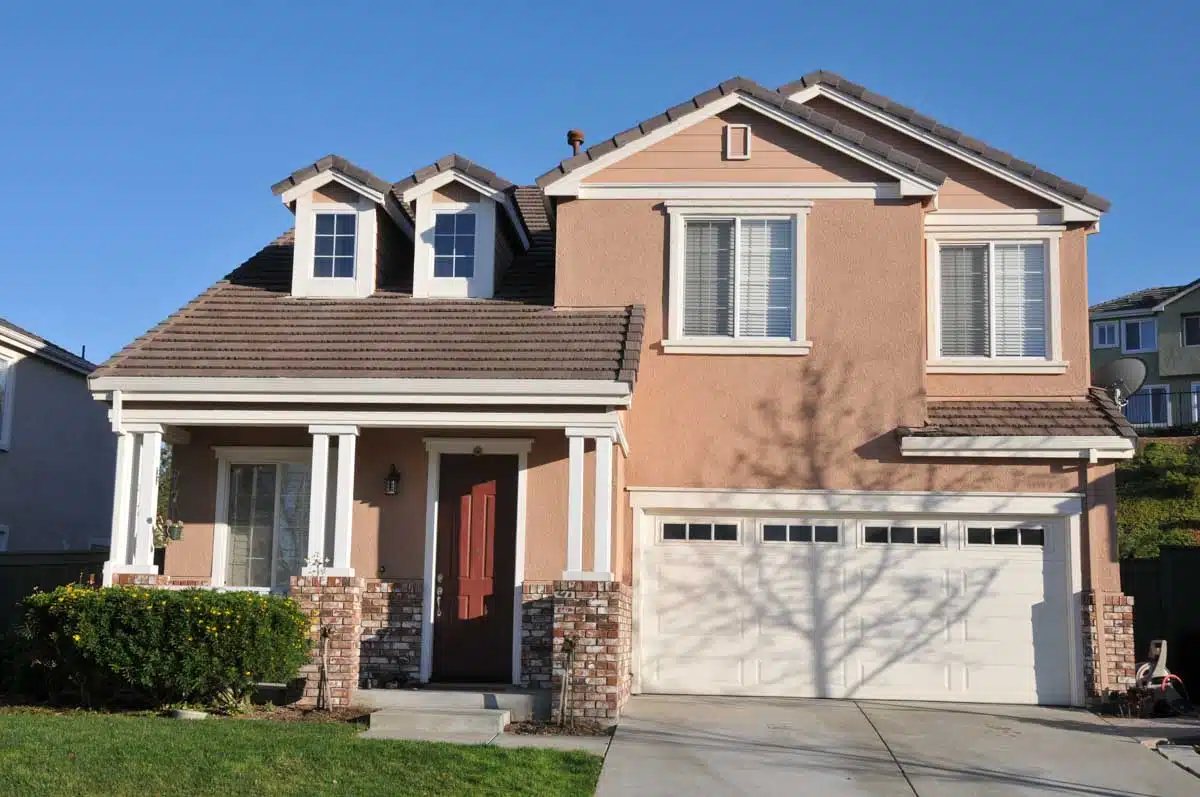 In general, exterior designers recommend installing stucco textures as it is very much worthwhile for householders who are looking for an exterior siding that can combine durability, classic appearance, fire protection, and insulation properties. Since exterior plaster finishes normally comprise long-lasting and natural materials, it is no wonder this siding can withstand any elements for decades.
Moreover, the timeless look of the finish material can instantly revamp the curb appeal of any home, whereas its fire-resistant properties can protect homeowners from any fire damage. Lastly, installing stucco siding can help you minimize energy costs and give you a comfortable indoor living experience. Hence, the results and overall benefits are generally worth it.
See more related content in our article about stucco vs brick on this page.