Here we share our projector paint vs screen guide including which is the best option and the top products to use.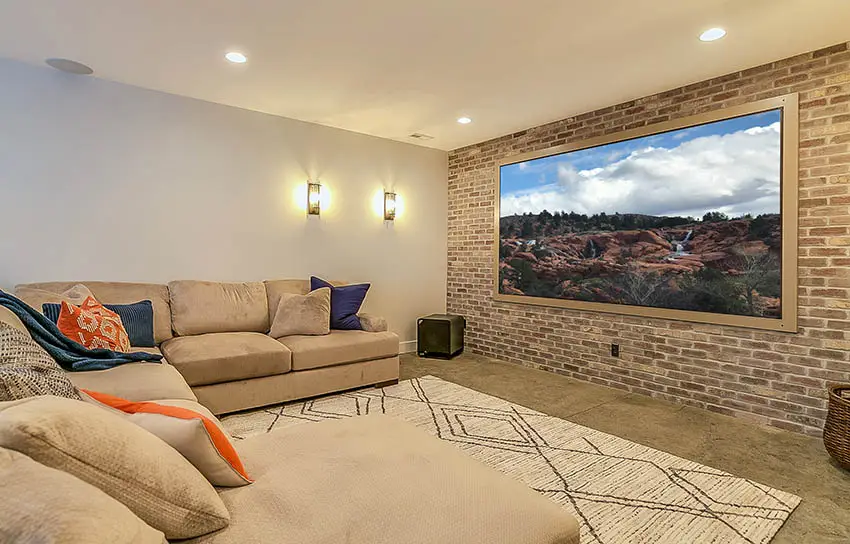 When setting up areas such as a home theater, or a home office and conference space there are several options to getting a giant TV screen.
Two of these options, that can be multifunctional, are a projector screen and simple wall paint. The projector itself can be ceiling mounted, wall mounter or mobile. This selection can change the visuals a little bit, but overall they have very similar qualities in the sense of what it is projected onto.
The best two options when it comes to using a projector for projects such as this are paint, and a screen, both of which are described below.
Which Is The Best, Projector Paint vs Screen
Overall, a projector screen is going to give the best quality visual out of all the options, but it is going to be much higher in price. You get what you pay for.
If you are debating getting a cheap screen versus a good screen paint, you should go with the specialized screen paint.
If the budget is higher, a quality screen is the direction to go. Selecting the lower cost and quality of either choice can lead to visual imperfections as well as higher maintenance needs.
Best Paint For Projector Screen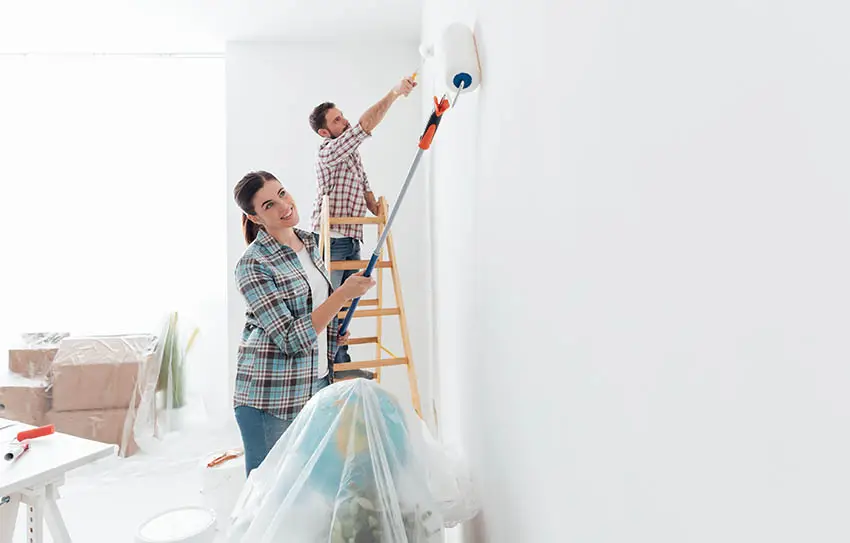 Painting a wall to be projected onto can be done one of two ways, depending on the visual you want and the price you are willing to pay.
The first choice is going to be standard glossy paint, which you should get in white, an off white, or even a gray if the projector is over 3,500 lumens. The second choice can be to use a specific projection screen paint, which is an even glossier white paint.
Visual – When it comes to painting a wall to be projected onto it is important to note the texture of the wall. The smoother the wall is the better visual effect the projection is going to have.
To get a better visual, the wall itself could be sanded and smoothed manually, but keep in mind, a wall will ultimately have more imperfections than a proper screen.
Cost – The cost for a gallon of regular paint is going to run you about $30 at your local home improvement store. As for the special screen projector paint, that could cost just shy of $200 per gallon.
Keep in mind that this special paint offers the highest quality of visual that you can get from painting on the screen. A gallon should be more than enough to paint most sized walls.
Maintenance – The only maintenance that a painted wall needs is an occasional recoating of paint if the wall gets bumped into at all, or could use a refresher. The wall could also be dusted on occasion to avoid any added textures to the wall.
Projector Screen Recommendations
Digital Image Projection Screen Paint
See this product on Amazon
Paint on Screen S1 Ultimate Contrast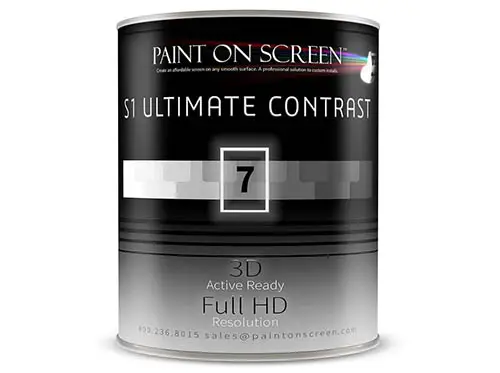 See this product on Amazon
Best Projector Screen
A projector screen can be freestanding, attached to the wall, or it could pull down from the ceiling. While all of these are great options for a projector screen, each has its own drawback.
For a pull down projector screen, if it is not pull tight enough, it could sway a little bit, which would affect the visual. The wall mounted projector screen makes it so that wall cannot be used for anything other than projections.
As for a freestanding one, it can also have issues with swaying if it is not properly set up, or if it is not of solid construction.
Visual – The projection screen offers an extremely smooth plastic like surface, that makes a crisp, clear visual without any imperfections that could skew the visual.
Cost – Projections screen can vary in price based on the size. For a quality projector screen you can expect to pay anywhere from $500 to $5000 for the average sizes. Smaller, lesser quality screens could be $100 and up, while larger custom screens could be upwards of $7000.
Maintenance – Maintenance for projection screens could be hefty. For screens that are put away when they are not being used, there are often mechanisms that are used to roll the screen up, and these could wear or break over time.
If not taken care of properly, or not put away properly, the screen could tear or scrape which could lead to less quality visuals. Cleaning these screens is also important to keep the smooth clean projection surface.
Projector Screen Recommendations
Screen Innovations Solo Pro 2 (wall mounted) – Visit this link to see available color combinations for this product.
Elite Screens VMAX2 (Ceiling mounted)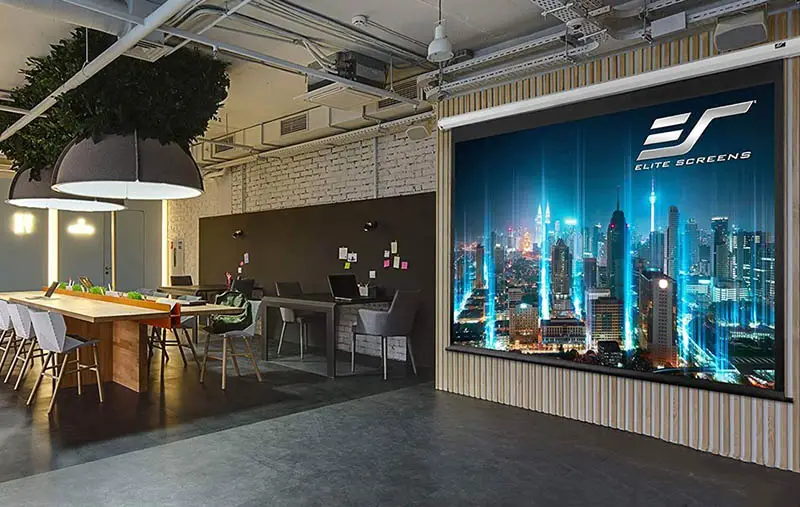 See this product on Amazon
QuickStand 5 Second Series (Freestanding/portable)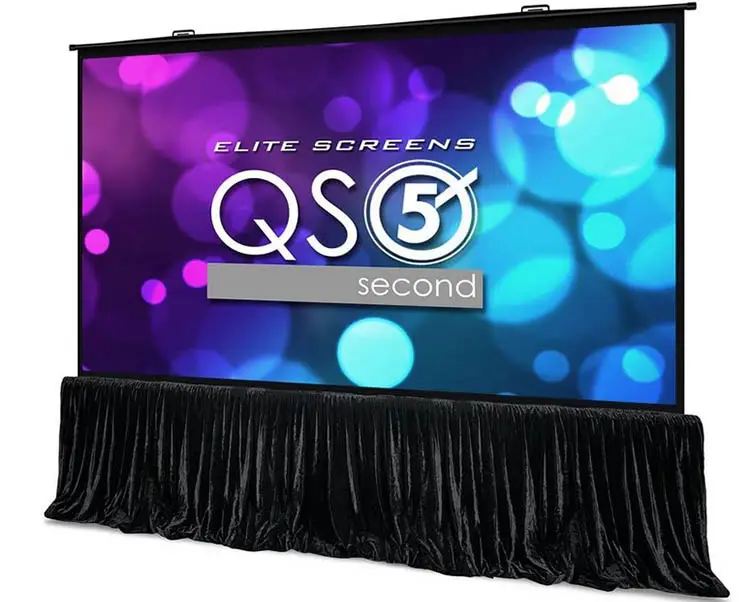 See this product on Amazon