Here we share porcelain tile that looks like marble including if it can be done, different types of porcelain that resemble marble, and the best tile options for your interior designs.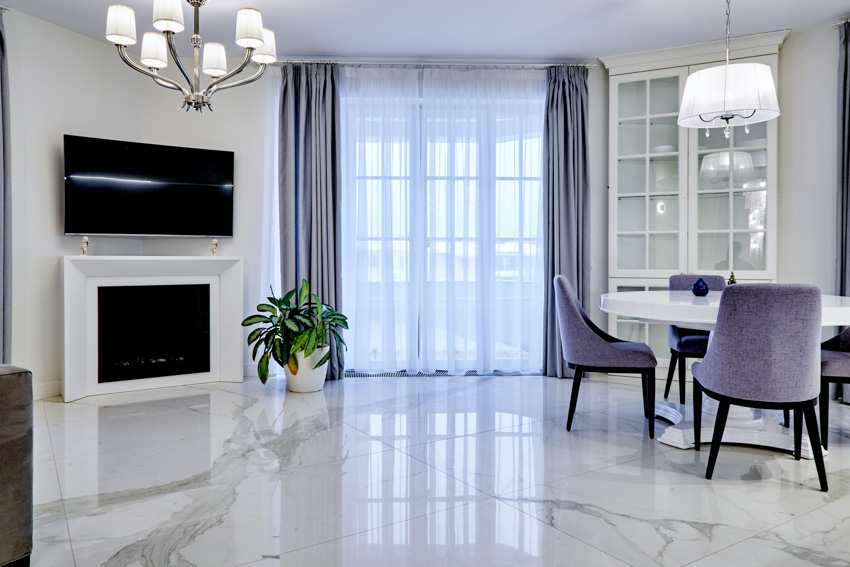 Because of the exquisite, luxurious, and timeless appearance of marble, it has become a very well-known choice for floors, countertops, kitchens, stairs, bathrooms, and many more.
However, because of its very expensive price, a lot of people somehow think that it is an impractical choice.
Indeed, marble is arguably the best choice in terms of design and elegance, but it is not a wise choice if you are more focused on saving money.
Luckily, there is a practical way to imitate the beauty of marble. Porcelain has been discovered as an ideal alternative to marble.
In this article, we will talk about different types of porcelain that can imitate the look of marble.
Can A Porcelain Tile Look Like Marble?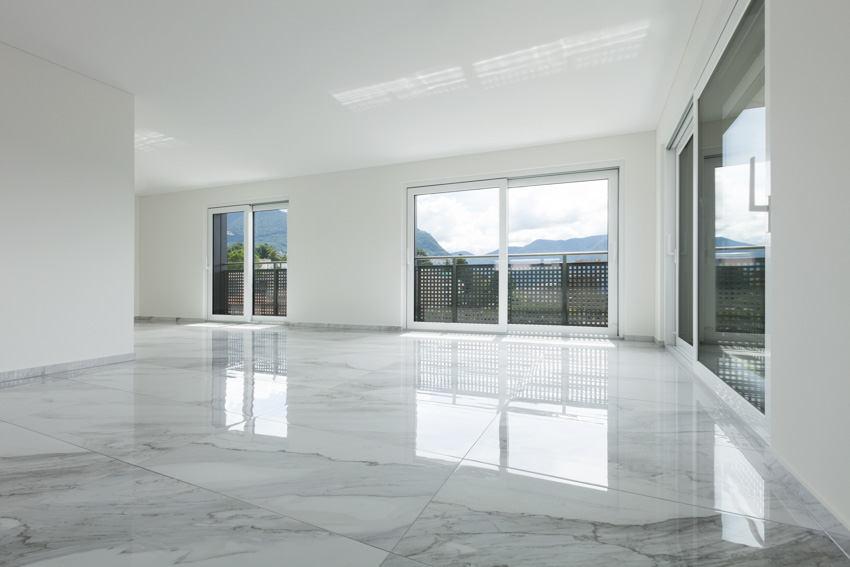 Porcelain tiles can be customized, cut, and finished to resemble the appearance of a natural marble stone. It has been proven and tested that porcelain can appear like a true marble.
Porcelain is a much cheaper marble alternative that is available in a vast selection of designs and styles such as concrete, wood, and other costly stone materials.
However, numerous manufacturers have found out that porcelain can also resemble the details and appearance of marble.
Porcelain Tile That Looks Like Carrara Marble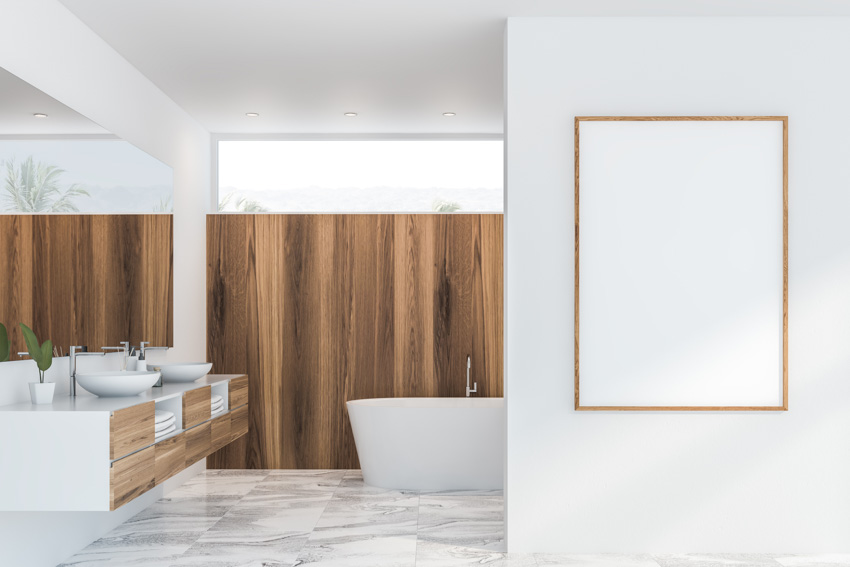 There are many types of tiles made of porcelain in the market that truly look like Carrara marble. Carrara-look porcelain tiles are some of the most popular porcelain tile choices because they highly resemble the natural look of a Carrara marble.
Here are some of the brands that manufacture porcelain tiles that look like Carrara marble.
Tierra Sol
This porcelain tile manufacturer offers a wide variety of gorgeous tiles for over three decades. Tierra Sol offers a lot of timeless and luxurious porcelain tiles, and some of them look exactly like a Carrara marble.
Some of their Carrara-look porcelain tiles are:
• Ceramicasa Versilia
• Geotiles i-Marmi
• Legend Pacific Artbell
Julian Tile
Julian Tile is a manufacturer of porcelain, ceramic, and natural stones. This company has been in the industry for over 40 years.
They also provide porcelain tiles that perfectly imitate Carrara marble. Here are some of their Carrara-look porcelain tiles.
• Marvel Stone (MSCP24N)
• Gems (MGCA24P)
• La Marca (ALMCAG1224P)
Olympia Tile
This tile manufacturer was established over five decades ago. No doubt, their porcelain tiles are of the finest quality, particularly the ones that resemble the Carrara Marble.
They have the Carrara Series which is created to perfectly imitate the appearance of Carrara marble.
See more types of bathroom tiles on this page.
Rectified Porcelain Tile That Looks Like Marble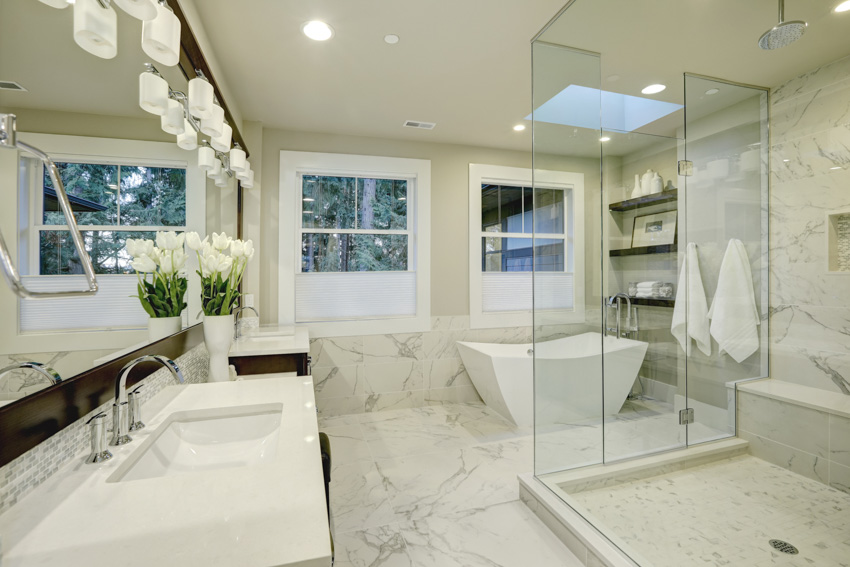 Rectified porcelain tiles have edges that have been sawed or ground after the firing process. That is to make the overall size more precise.
The rectification process is always done after the porcelain tiles have been fired because the process of firing could generate up to 1.5% size variation.
Helios and Venato are both porcelain tiles that look like marble. Both of their absorption rates are quite low.
They can powerfully resist moisture and staining, so they are highly recommended to be used in kitchens, bathrooms, or any areas that are in persistent contact with water.
Helios and Venato can both be used as different types of tiles on floors and walls. Moreover, their timeless marble resemblance is generated from an advanced inkjet system that releases very authentic, non-repeating, natural, and gorgeous marble tile patterns.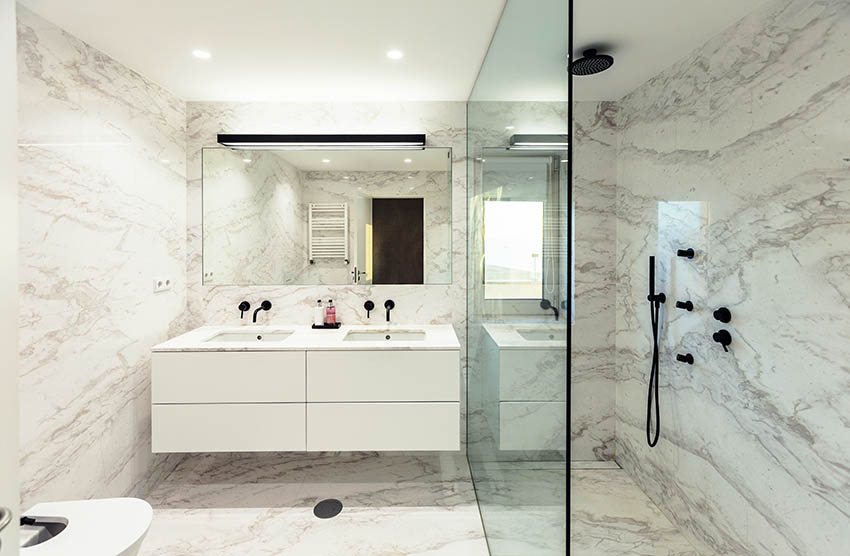 The Helios Grey Polished (15 x 30) porcelain and the Venato Blanco Polished (15 x 30) porcelain use an advanced system called the Leviglass technology which helps in keeping the ultra-high polish on their tile surfaces.
Both of these rectified porcelain tiles greatly imitate the appearance and feels of true marble.
Black Porcelain Tile That Looks Like Marble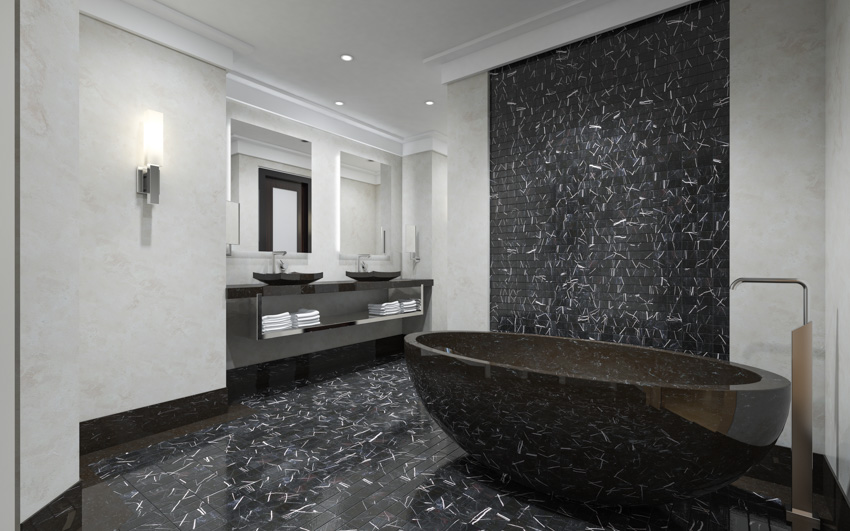 So, if you are looking to renovate your walls or floors with black tiles, it is very ideal to consider purchasing black marble-look porcelain tiles.
Black porcelain tiles offer a more stylish, elegant, and modern interior design with a touch of mystery. Black porcelain tiles add timeless beauty and drama to any room.
They also help in generating a monochromatic interior that gives an incredible base for easy experimenting with structures, design, and textures.
Here are some of the black porcelain tile brands that look like marble:
• Black Pulpis: This porcelain tile has natural marble slabs that make it look very exquisite. It contains high-quality details that enhance the overall appearance and ambiance of your interior space.
The surface of the Black Pulpis includes complex streaks, veins, and textures that are only found on real marble.
• St Laurent Black: These polished porcelain tiles are perfect for enhancing the look of your kitchen, bathroom, and many more. The surface offers a very smooth and flawless texture.
Each tile is quite durable which makes it a perfect choice for high-traffic areas. These marble-like black porcelain tiles can resist moisture very well and can withstand harsh elements.
Best Marble-look Porcelain Tile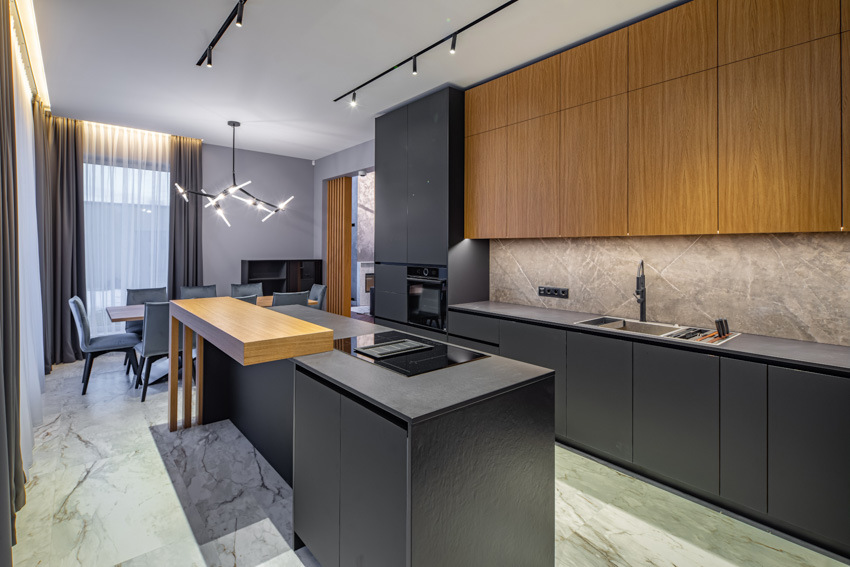 Tierra Sol, Olympia Tile, Ames Tile, and Tile Bar are some of the manufacturers that have the best marble-look porcelain tiles.
Here are some of the best marble-look porcelain tiles of each manufacturer:
• Ceramicasa Versilia: This marble-look porcelain tile is manufactured by Tierra Sol which highly replicates the pattern, design, texture, and quality of real marble.
This is indeed a great choice in terms of making your interior space more classic and refreshing.
• Everlast Series: This top-grade porcelain tile by Olympia Tile perfectly resembles the look of marble. This white porcelain tile looks very neat and luxurious. It can withstand moisture and is ideal for high-traffic areas.
• Statuario Venato (ANISP2448): This porcelain tile by Ames Tile is a great choice if you prefer buying one that underwent a rectification process.
The white lines and intricate details present in each porcelain tile are carefully done to imitate the appearance of real marble.
• Versilia Calacatta Oro: This polished porcelain tile by the Tile Bar is undoubtedly an excellent option when it comes to improving the look of your house as it amazingly replicates the original look of Italian marble.
It contains gorgeous grey and gold details which offer a very shiny look. See more related content in our article about marble flooring on this page.