Here we share our paint colors that go with cedar siding guide, including the ideal hues, suitable trim shades, and several suggested color schemes.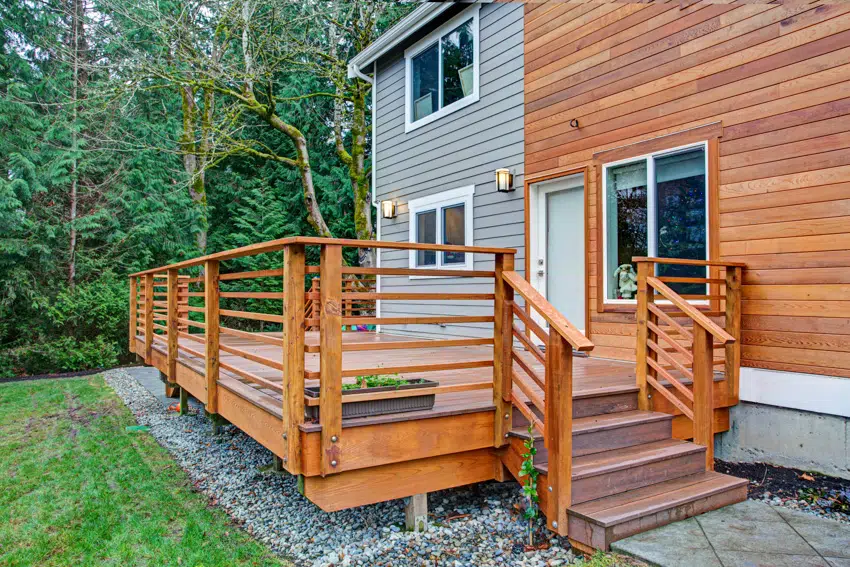 Cedar siding is a type of exterior finish known for its durability, sustainability, and exceptional sound and thermal insulation properties. It maintains a timeless appeal that not all building materials emulate as well, so many homeowners prefer this natural wood siding for their home's facade.
Whether in the form of shakes, shingles, or panels, cedar siding is suitable with most architectural styles – from rustic to modern! What's more, it can easily be stained or painted to further achieve a specific look.
If you're thinking of installing them for your new place or refurbishing your home's exteriors, here are some great paint color ideas that go with cedar siding.
Paint Colors That Go With Cedar Siding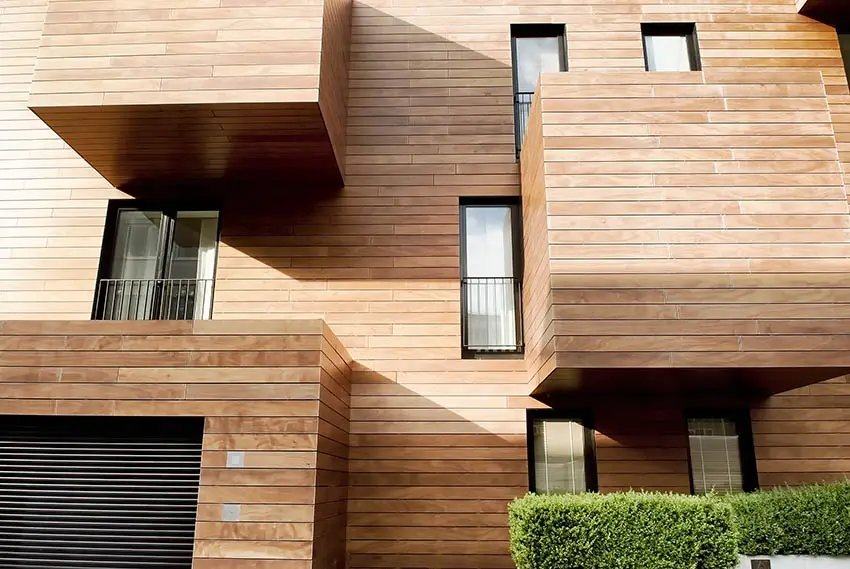 The most ideal colors that go with exterior finishes are those that fit into its surroundings but have a distinct beauty that allows it to stand out. That's why you always see cedar sidings in warm neutrals, cool greys, and different shades of brown, blue, and green.
When choosing a color for cedar siding, however, you need matching trim and accent shades as well (such as for doors and shutters) for an overall pleasing home exterior. Read more about our guide on the matching siding and roof colors here.
Cedar Siding Paint Colors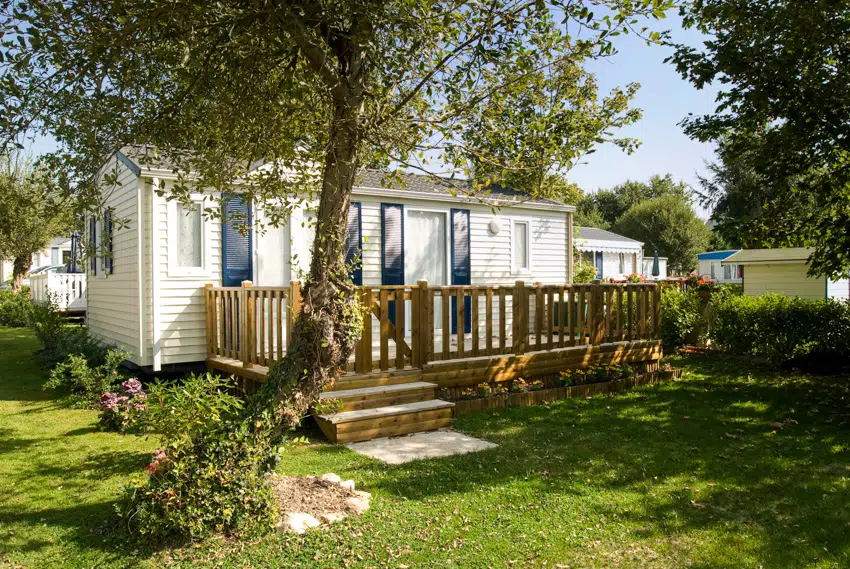 Cedar siding comprises a large part of the facade, and getting the right color can certainly add value to your home and boost your curb appeal.
Here are this year's trendiest colors for cedar siding.
Classic White

White never goes out of style. It can make a board-and-batten siding work for a modern home or evoke a vintage refuge with white lap siding. But even though white is classic, the paint's undertones make it vary under different lights.
Hence, white with a warm-color undertone, like Milk Moustache C2-692 by C2 Paint, would be a beautiful choice for a fresh and timeless exterior.
Granite Gray

Grey is a multi-faceted color that flatters different architectural styles, so it's not surprising that the color suits the equally versatile cedar siding.
Cool neutrals, such as CertainTeed 14 Granite Gray, is the perfectly balanced shade and a true neutral that works well in any setting.
Burgundy Burgundy evokes the energetic character of red and makes an eye-catching exterior for any home. When used in cedar siding, it is reminiscent of a rustic barn – a timeless theme in home design.
Benjamin Moore's New London Burgundy HC-61 and Brick Red 2084-10 will surely make your home stand out in the neighborhood.
Desert Tan Tan colors are shades that are popular all year round.
Like Dunn Edwards's Desert Suede DE6206, it blends well with its surroundings as well as other architectural elements in your property.
It is formally known as a as greige-green and goes well for home stucco or for use in exterior areas.
Trim Color for Cedar Sided House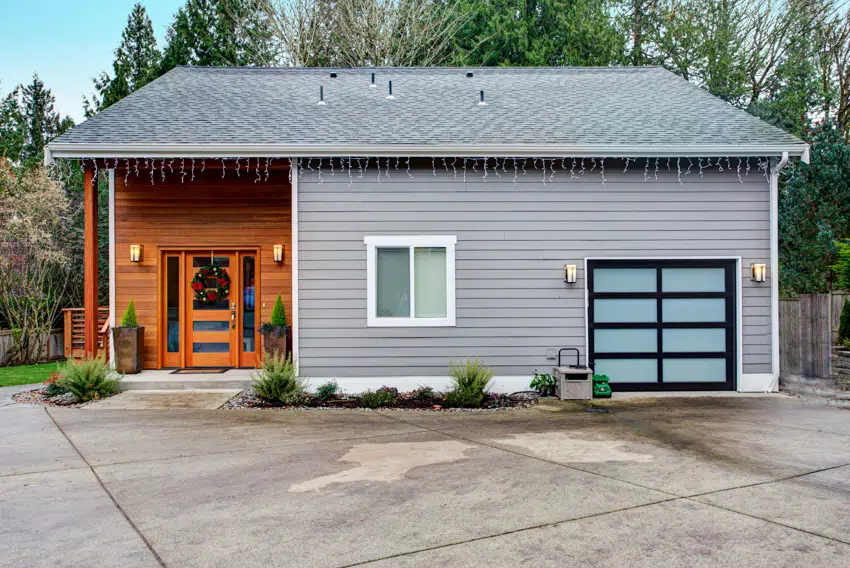 Trims conclude an overall cohesive facade and the best color would depend on what atmosphere you want for your home.
You can choose a shade monochromatic to your siding and create an elegant and subdued quality, or select a contrasting hue that adds an unexpected character to your home's exterior.
Taupes Taupe is a greyish brown color and a designer favorite when it comes to trims.
The best alternative to the usual neutrals, it can easily blend with almost any cedar siding color, especially those with lighter hues.
Sherwin Williams' Tavern Taupe SW 7508 provides a warm and cozy ambiance while looking timeless.
Simply White White trim is a great option for homes with dark sidings, such as gray or brown, as well as muted shades of blue or green.
Benjamin Moore's Simply White OC-117 is a clean and crisp white color with the softest undertone so it doesn't look too jarring.
Plume When in doubt, choose a trim color that's slightly lighter or darker than the siding.

Most cedar siding colors are deep natural shades, so paints like Heron Plume SW 6070 by Sherwin Williams or Behr's Muted Sage N230-5 bring the best out of earthy colors.
Heron Plume is considered a soft taupe color, which gives it a beige-gray hue. This is an off-white warm shade that blends well with natural wood finishes.
Cream A beautiful shade of cream can work for wall paint, but it really shines when used as trim along with cedar wood. The hues within cream accentuate the warmth of the wood-tones and create warmth and texture. This trim and cladding combination makes an excellent impression and helps add curb appeal.
One of the best things about this pairing is it can work for practically any style of home.
Some of the popular choices for creamy paint colors include Sherwin Williams Steamed Milk, Creamy, and Gentle Cream.
Cedar Siding Color Schemes
Every color palette you can think of creates a distinctive character for your home's facade. A blend of light and dark hues accentuates architectural details, while monochromatic tones create a calmer ambiance.
Brighter colors make a house appear larger, while darker shades make them look more compact, and so on.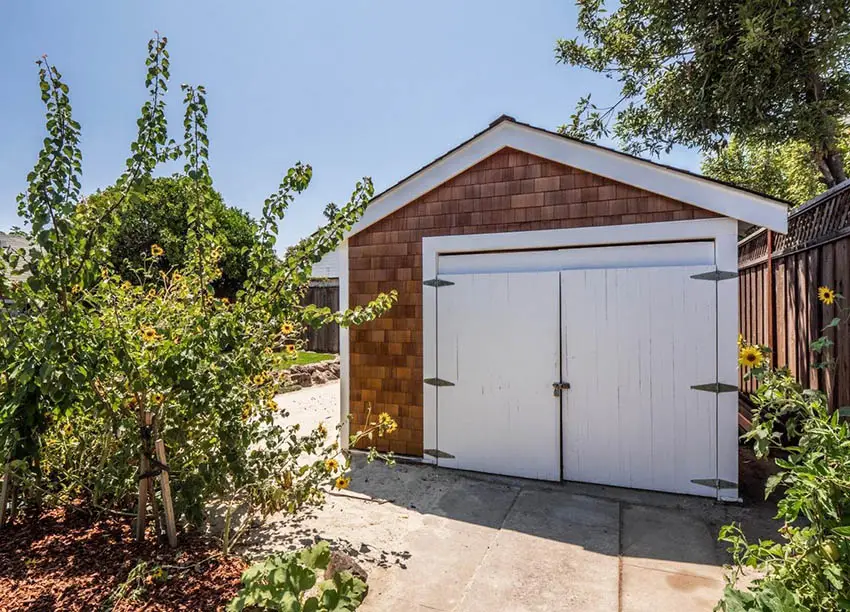 If you haven't decided on a specific color yet, here are the best color schemes that would make your home's cedar siding truly stand out.
Cool Greys Neutral colors always tame any strong color combined with it, as well as unify any color scheme.
You can play around with different tones, from Sherwin Williams' Krypton SW 6247 to PPG Paints' Slate Pebble PPG 1005-4, and find the most suitable neutral for sidings in the shades of red, blue, or green.
Tans, Browns, and Reds Shades of brown and red bring out the natural beauty of cedar. These warm colors can be used together or mixed with lighter tans and yellows, while dashes of dark blue and green make attractive accents.
Ideal colors include the copper-toned Cedar Chest PPG 1065-7 by PPG Paint, as well as their mid-tone Weathered Sandstone PPG 1082-4.
A lighter shade would be Sherwin Williams' Lucent Yellow SW 6400. Read more about our guide on what colors go good with brown here.
Agreeable Greens Easy on the eyes, green blends seamlessly to almost any neighborhood and combines easily with a variety of colors. You can mix it with analogous colors, such as blue and yellow, but also works fine with more striking hues like browns and reds.
The Benjamin Moore Cypress Green 509 is a muted shade of green that can almost be classified as neutral, except for a brighter value and a more remarkable tone.
Forest greens like Behr's Silken Pine N430-7 or Vine Leaf N400-7 are also popular choices for their richer values that offer more personality. Read more about our guide on the colors that go with green here.
Pleasant Blues If you want something more vibrant than earthy tones and neutrals, you can never go wrong with blue.
The calming color works especially well on tree-lined streets and is visually pleasing to look at as it recedes to a sky backdrop.
The lovely shade of PPG Paints' Canyon Blue PPG II55-6 perfectly eludes this tranquil mood. For homes situated near the coastline, a lighter shade of blue definitely suits your home.
Behr's Watery HDC-CT-26 is a soft aqua shade that provides this nautical, relaxing feeling.
See more related content at our article about engineered wood siding on this page.