Welcome to our long panel vs short panel garage door design guide, including the differences and types of doors such as flush, recessed, ribbed, and beadboard.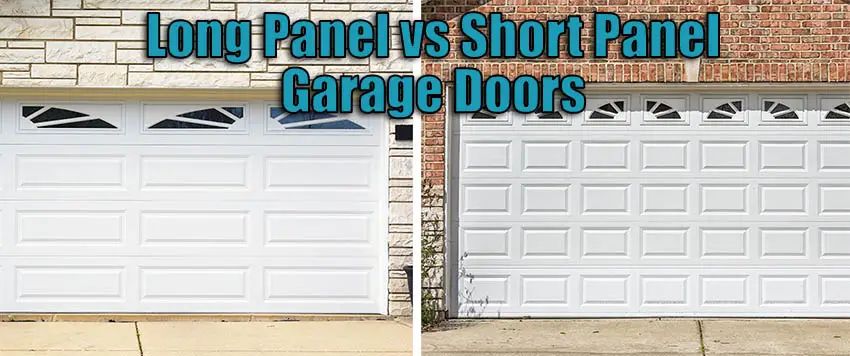 If you choose wisely, a garage door can do more than protect your car and whatever is inside your home. Well-thought-out doors can improve your property's overall curb appeal, resale value, insulation, and safety.
Unfortunately, the garage door market can be unforgiving for first-time buyers and novice homeowners. One of the things any homeowner should think about is choosing between a long panel vs a short panel garage door.
What Is a Long vs Short-Panelled Door?
Garage doors come in different styles, sizes, and patterns. One of the most common design features is the addition of rectangular panels.
One can think of these doors as large rectangular panels. Without smaller panes, its appearance would look bland and unappealing.
The small rectangular panels add depth and dimension, giving the style a three-dimensional effect. It creates pleasant details, casting shadows on the surface and giving thesurface a textured look.
The length of each small plate on the door defines whether it is a long or short-panel garage door.
Long Panel Garage Doors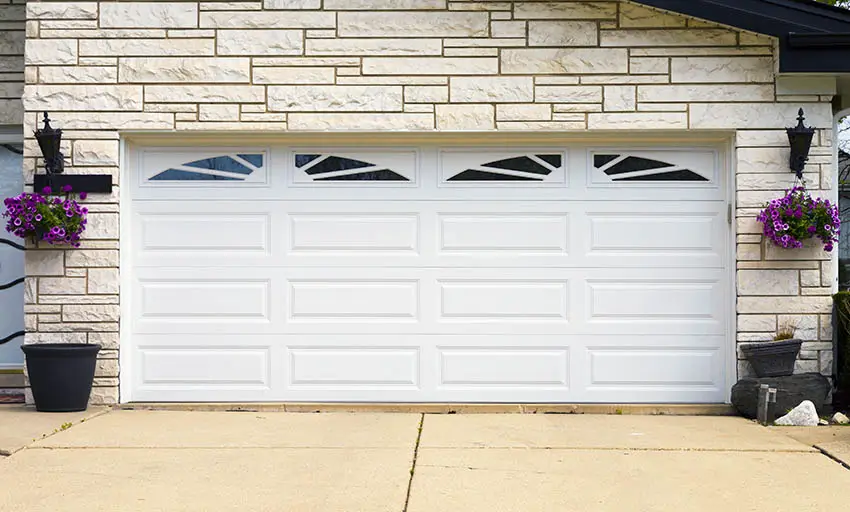 As the name suggests, long panels are long. They can span the entire width of a garage door section.
For example, if you have a single-car door with a width of eight feet, you can consider one section to be four feet wide. Hence, to meet design requirements, long styles can be about the same size, although shorter by a few inches.
Houses with a two-car garage can have four long panel doors, two for each carport.
Longer sections offer homeowners a cleaner and sharper look to their properties. Since the sheets are longer and fewer in number, they do not detract from the garage door's simplicity. It is the perfect choice for families who want a more contemporary-looking home.
The door's insulating and safety properties also remain largely intact. It gives families the peace of mind they need whenever they close their doors shut for the evening or when going on an extended vacation.
Short Panel Doors for the Garage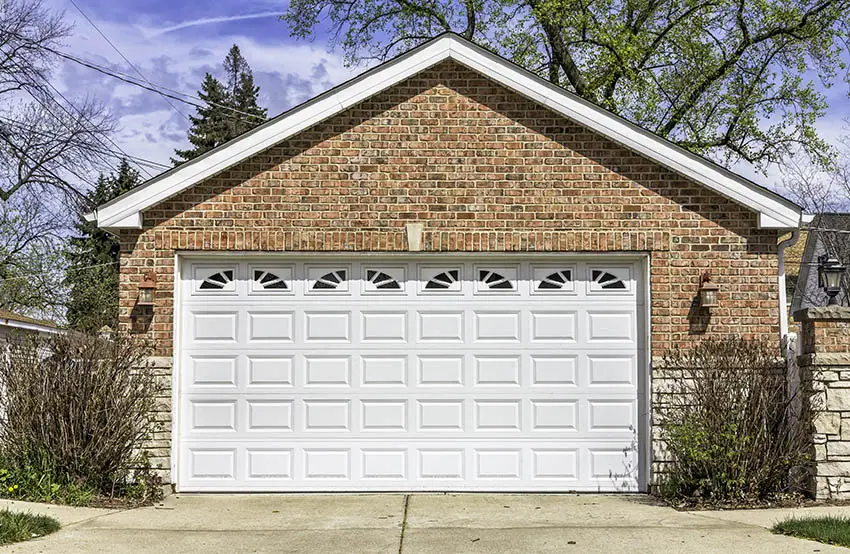 These garage doors are similar to the long variety, except for the width of each rectangular pane.
A four-foot section can have two short panels, whereas longer panels only have one. Each plate can be as wide as two feet, depending on the door's overall dimensions.
Shorter sections are suitable for homeowners who want more dimension in their properties. Their designs can have as many as 24 panels, creating an architectural tapestry.
Like longer styles, shorter section doors do not affect the partition's safety and insulating properties. You can feel safe and secure inside your home with the correct materials.
Types of Door Designs with Short and Long Sections
Since short and long garage door panels feature rectangular design elements, homeowners must familiarize themselves with the different panel designs.
Raised Panel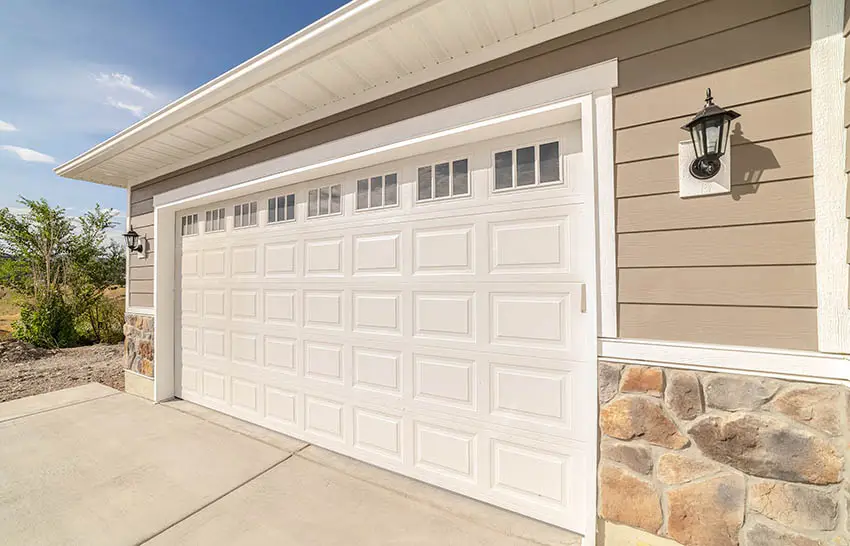 One can think of raised doors as the architectural equivalent of a Hershey's milk chocolate bar. You have small rectangular plates divided by deep channels or grooves, like having several plateaus arranged in a screen-like formation.
The door's deep channels and high plateaus give it a more 3D look. If you choose short-panel styling, you will add stylish aesthetics to your carport.
Some manufacturers add beveled edges around each panel's perimeter, while other companies use other details. These design elements give raised panels a bulkier look, perfect for families who want to convey the message of a sturdy home.
Recessed Panel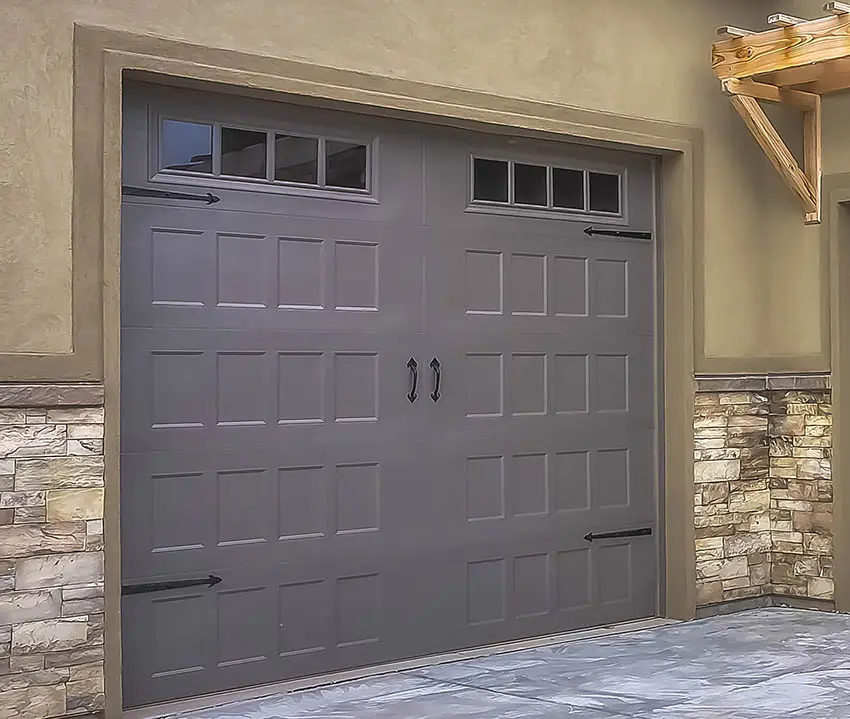 The exact opposite of raised panels, recessed panes are like your ice cube tray but with shallower sections. Depending on the door manufacturer, recessed plates can have raised borders to add a different design element.
Recessed sections are more straightforward to build than raised versions. One can have a solid plane and mount a 4×2 rectangular framework on the surface to get the recessed look.
For example, homeowners can add vertical and horizontal bars on the surface of steel sheets. It is a simple design, suitable for homes with a minimalist look.
Flush Panel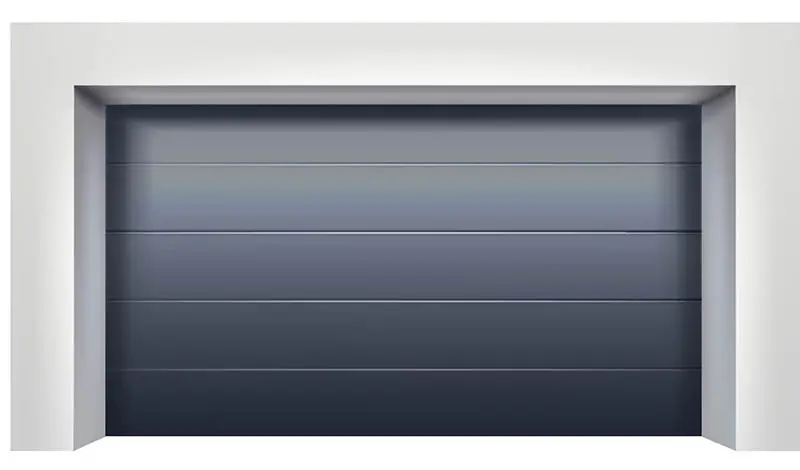 This type is straightforward, almost like wooden planks mounted across the door's width. It does not have any patterns or intricate ornaments.
However, most flush panels feature solid colors with minimal texturing details. These panels are excellent for complementing surrounding walls. See more garage door color ideas on this page.
Beadboard Panel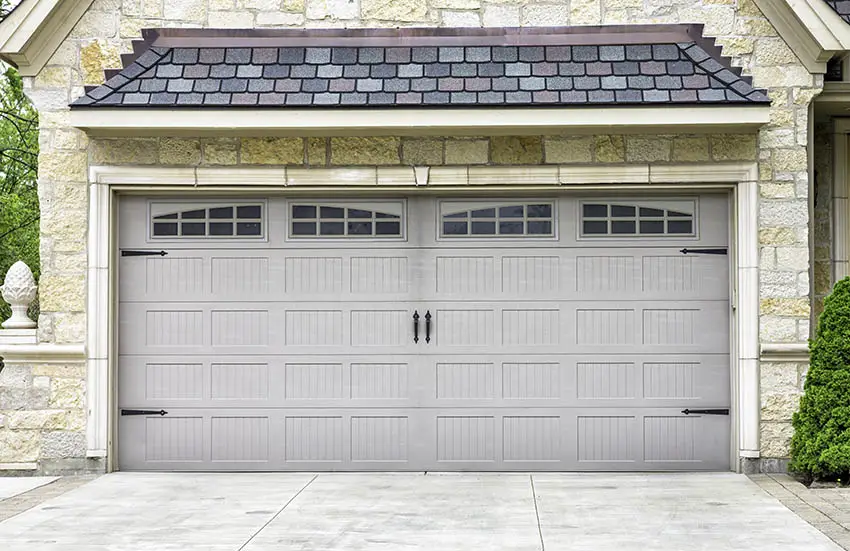 This type is almost like either a raised or recessed pane design. However, each central plate features vertical lines to make the door section look more textured.
You can see beadboard panels on carriage-style doors. They are perfect for adding character to the home.
Ribbed Panel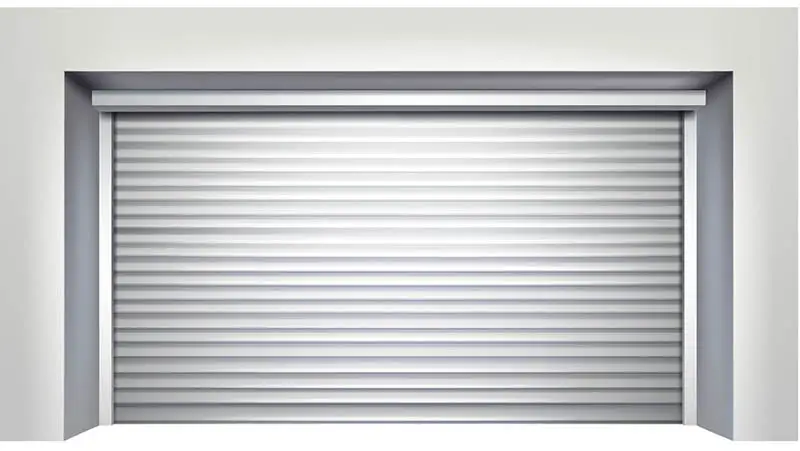 This type is almost like a flush design, except the panes are narrower. They also run the entire length of the garage door.
If a standard plate is six to eight inches high, the strips on a ribbed panel are only three to four inches tall.
How Tall are Door Panels on a Garage?
The height of garage door panels depends on the plate type and size of the door. A typical opening can be seven to eight feet tall.
Although it is not unusual for some homes to have openings as tall as 12 feet to accommodate boats on trailers, campers or RV's
If the style features a 2×6-panel section, each rectangular panel can be between 12 and 14 inches tall. A 4×8 garage door can have individual plates as tall as 11 inches. Read more about standard garage door dimensions here.
The Bottom Line
Deciding on the long panel vs short panel garage door debate boils down primarily to your personal preferences. Both designs retain the doors' insulating and safety characteristics without adding extra costs.
These panels also add to your property's aesthetic qualities, although long sections are more contemporary-looking than short versions.
If you would like to see how a door looks on your home before installation, there are garage design software programs that can help. these will allow one to try out different door features, such as styles and colors, to ensure they fit your home's look.