Here's the high pile carpet pros and cons including what it is, reasons for and against this flooring, different types, best height, cleaning and carpet maintenance tips.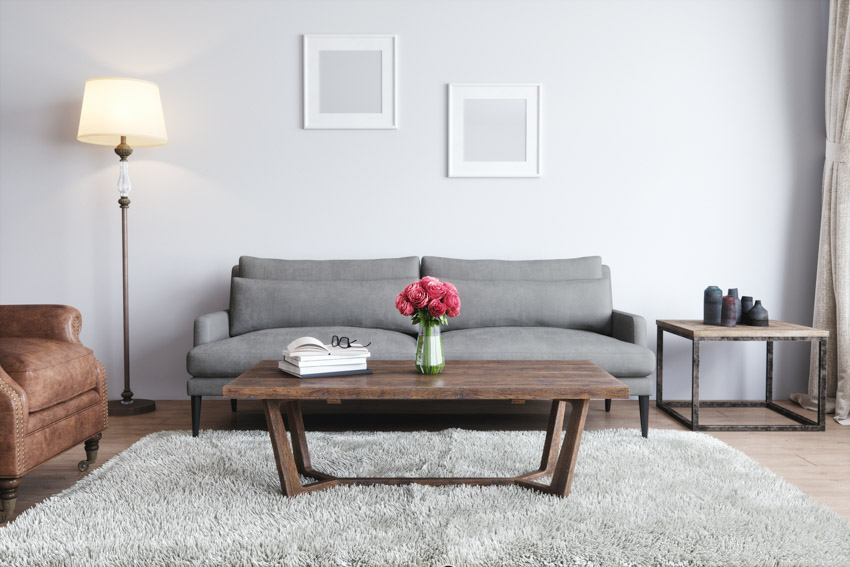 Considering the plethora of flooring alternatives available to homeowners today, it's no surprise that high-pile carpets remain among the most popular selections.
Indeed, homeowners like it because it is comfortable to walk on, absorbs sound well, and is relatively easy to maintain.
If you like the feel of plush, comfortable carpeting underfoot, high-pile carpeting can be a good choice for your house. But what exactly is a high pile? You've got it correct if you're envisioning a plush carpet!
We explored high-pile carpeting and all the details under it to provide you with all of the much-needed information you'll need on installation, upkeep, and design. We will also talk about its pros and cons later.
What Is A High Pile Carpet?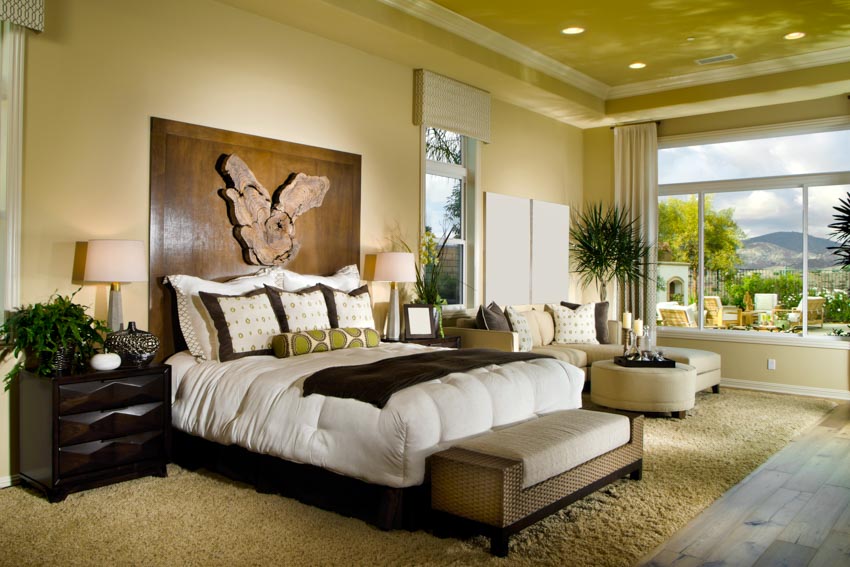 The pile thickness of a carpet is commonly classified into three levels: low, medium, and high. High-pile carpet is sometimes referred to as fluffy, plush, or shag, and it is true that high-pile carpeting is exceedingly soft.
Since the woven cotton and long strands allow your feet to burrow into the carpet, high-pile carpets become more comfortable and warmer than low and medium-pile selections. A high-pile gives the space an intricate and rough appearance.
High pile carpets are indeed softer, feathery, and seem "heightened." Such carpets contain lengthy strands that collect dirt and particles like a magnet.
Placing one at your main entrance, where there is an abundance of foot activity, is not a smart idea.
Low Pile Vs High Pile Carpet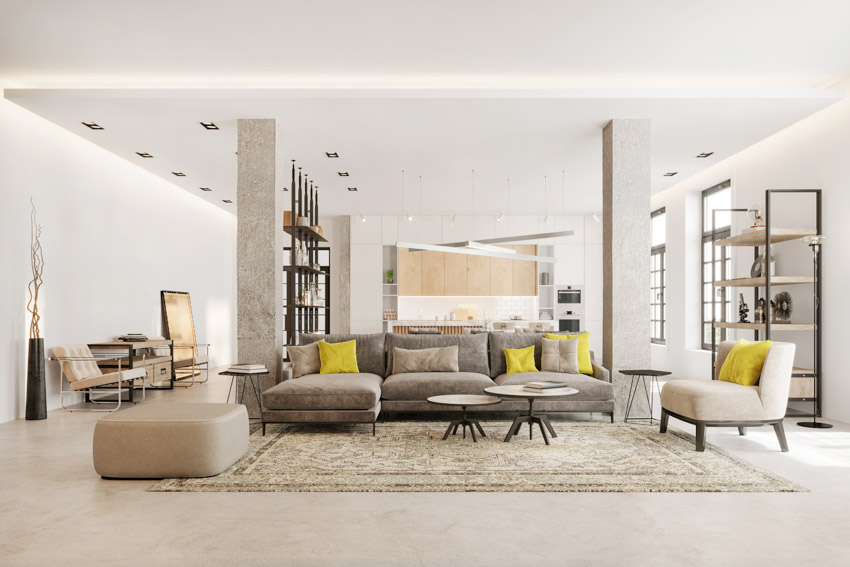 High-pile types of carpets have fibers that are higher, longer, and looser. If you have already walked on a very fluffy or shag carpet, then you're already familiar with a high-pile carpet.
There are several types of high-pile carpeting. The longer strands have a softer sensation when stepped on. Aside from creating a cozier atmosphere, it also makes a place appear more comfortable and inviting.
Low-pile carpets, on the other hand, have thinner threads with narrower fabric loops, including Berber and Saxony carpets.
Low-pile carpets are typically used in the majority of apartment complexes, private residences, and hotels. Meanwhile, high-pile carpets can be created from a multitude of fibers. They are most commonly found in synthetic choices such as polyester, nylon, and olefin.
In comparison to the different high-pile carpet pros and cons, low-pile carpet is often less costly. It also is a great carpet for people who have allergies since allergens don't get as easily embedded in it.
Aside from that, a low-pile carpet is simpler to keep clean in terms of staining, spillage, and regular upkeep.
Lastly, low-pile carpets are ideal for high-traffic areas since it does not flatten owing to the shorter fiber length. However, high-pile carpeting is undoubtedly the winner in terms of pure comfort and beauty.
If you have children, we strongly recommend you to use high-pile carpets as they can function as a safe playground for them. But this won't be a great option if someone in the household suffers from allergies.
High Pile Carpet Pros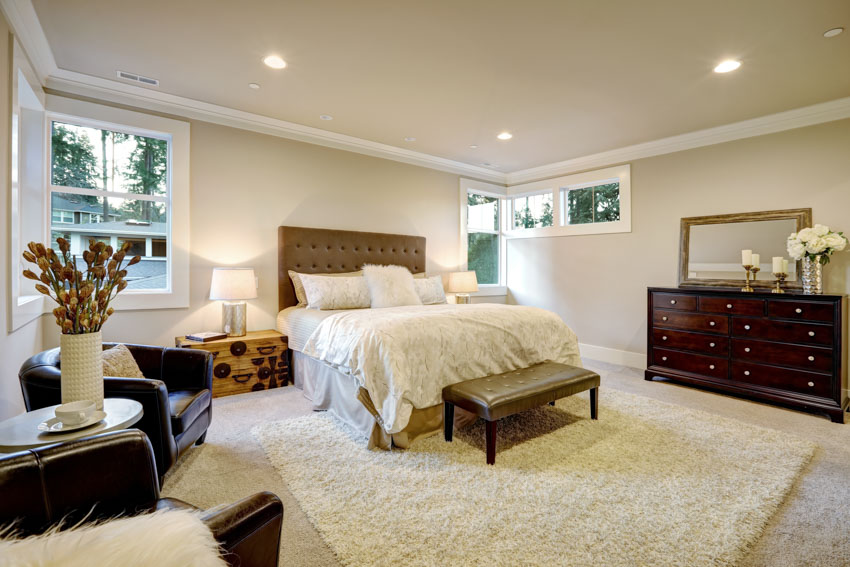 • Attractive Design and Pure Comfort: High-pile carpeting is ideal for numerous families due to its soft texture and pleasant look.
Lots of homeowners chose this type for the gorgeousness it contributes to. Plus, its dense fibers may also come in useful during the long and extremely cold winter evenings.
• Excellent Absorbency: High-pile carpets are extremely absorbent; whether you want them to limit noise, minimize coldness from space, or reduce the impact of a child's tumble, a high-pile carpet can do the task.
When thinking of the best type of carpet for bedrooms, a high-pile one can be chosen due to its absorbency.
• Incredible Durability: High-pile carpets are far less prone to flatten than low-pile carpets as time goes by. High-pile carpeting selections retain the aesthetic of your house for years ahead by retaining their fibers' intactness.
High Pile Carpet Cons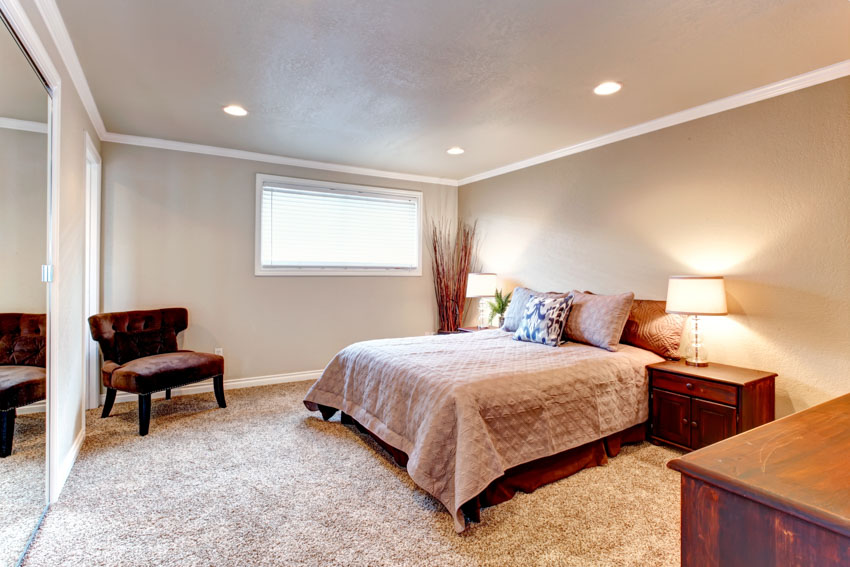 • Can Trigger Allergies: High-pile carpets provide enough potential for allergens to settle in. For families with allergies, a low-pile alternative is typically a safer option.
• More Difficult to Clean than Low-Pile Carpeting: High-pile carpets are often more challenging to maintain than low-pile carpets. The thickness of the strands in these carpets allows stains and splotches to soak into the material before you can properly clean the location.
• Not Ideal for Households with Pets: High-pile carpets can easily accumulate pet dander.
Types of High Pile Carpet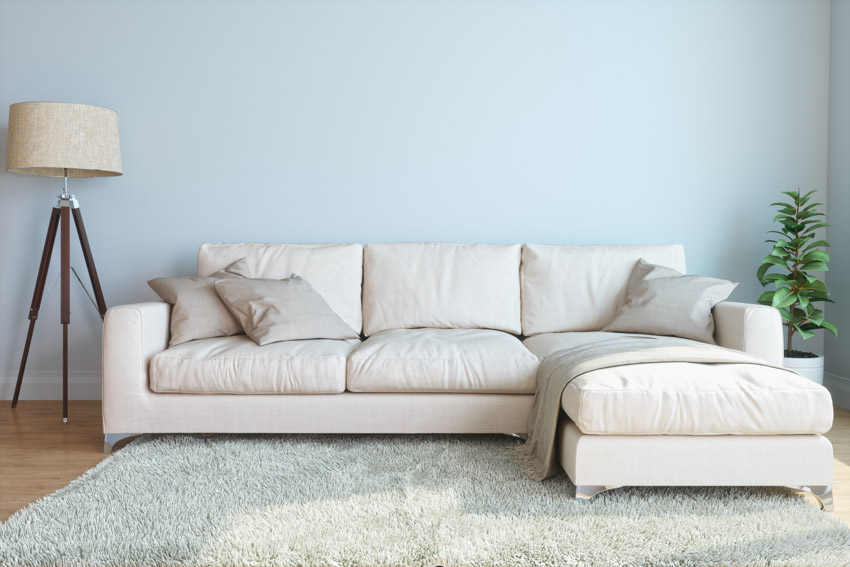 A high-pile carpet is a luxury option that comes in a variety of designs, allowing you to hand-pick the greatest colors and textures to complement your house.
Keep in mind that you can choose any pile height for any of these carpet varieties.
Cut-Pile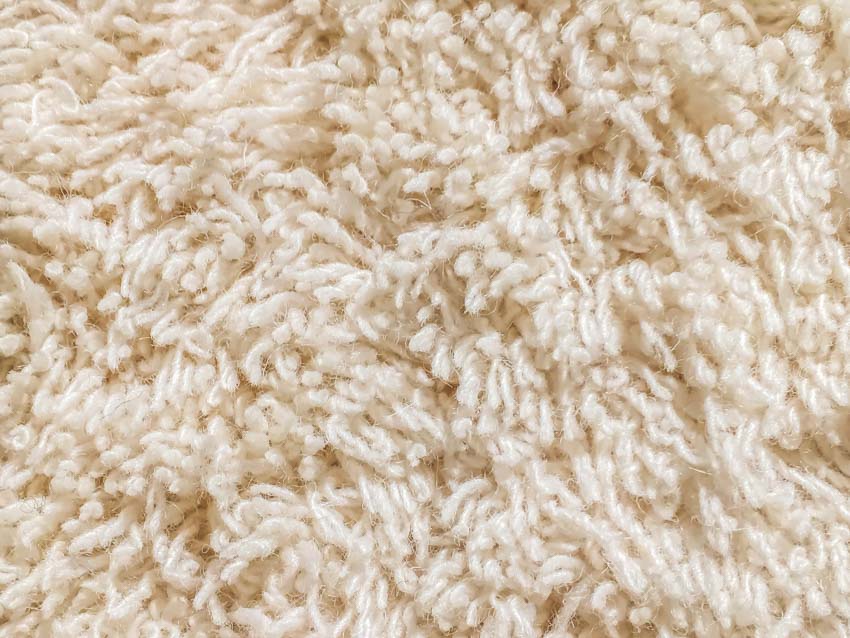 Consider providing your carpet with a trim in the crew cut pattern. The fibers or threads on the surface of cut-pile carpeting are open-ended and have similar lengths.
When contrasted to looped pile carpet, this style of carpeting gives softer underfoot. Since the open-ended fibers do not catch stray hair, pollen, or detritus, it is simpler to clean.
Looped Pile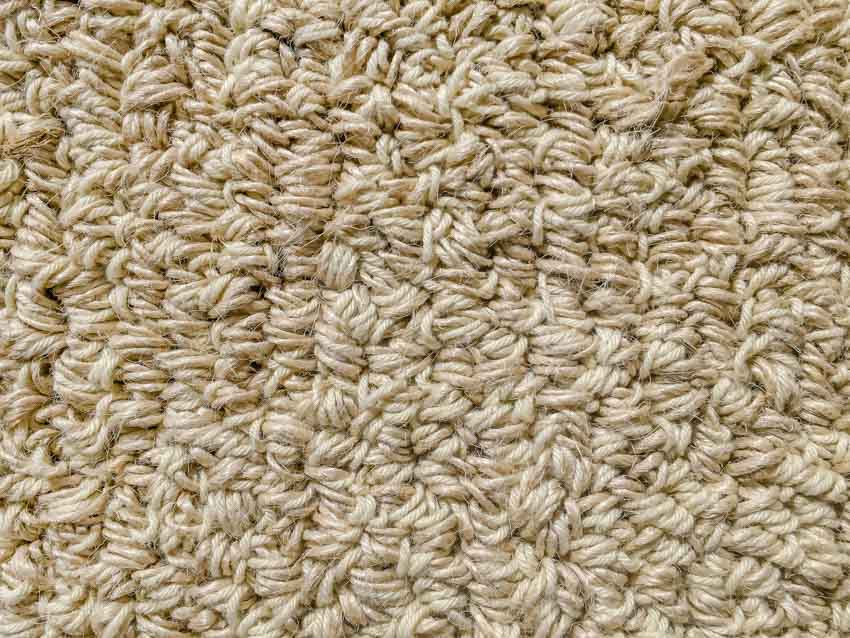 The threads of looped pile carpeting emerge from the back and wrap around. Loops can be high, medium, or low and are more haphazardly grouped than cut-pile carpet threads.
A looped pile could still provide durability, but because a looped high-carpet is not extremely compact, it is not suggested for high-traffic locations.
The loops provide tripping or hooking risk and quickly collect hair strands, dust, dirt, and stains. Hence, a looped pile can be hard to clean and preserve.
Patterned Pile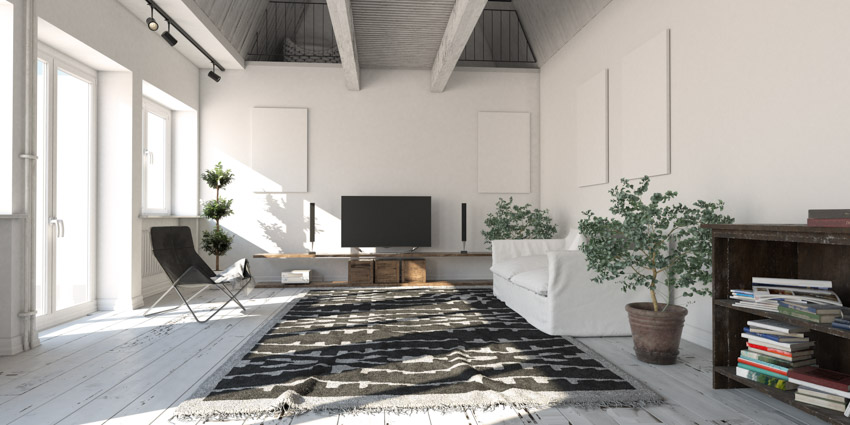 Patterned pile carpets merge cut and looped piles. Such carpets include one-of-a-kind, geometrical arrangements that appear on the surface, such as squares, ripples, or diamonds.
The juxtaposition of cut and looped fibers add texture instead of a continuous pile. A patterned pile could also use color for a more detailed design effect.
Best High Pile Carpet Height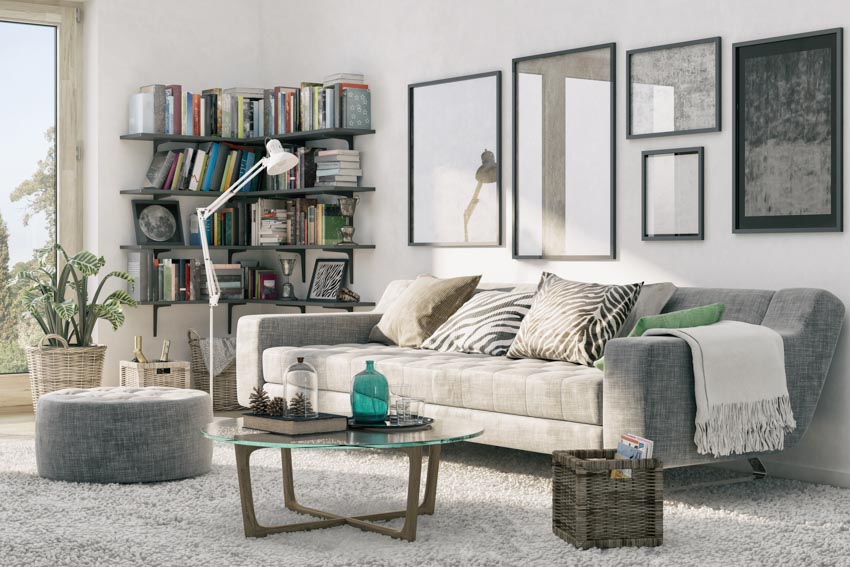 The ideal height for a high-pile carpet is between 1/2′′ and 3/4′′. Shag carpets and high-pile carpets are particularly fit for rarely used spaces and fancy living rooms.
A high pile provides the optimum comfort and warmth, allowing you to walk in barefoot or sit on the floor with plenty of padding.
Nonetheless, since a high-pile carpet is harder to clean, you'll want to have these sections well-maintained.
How To Maintain High Pile Carpet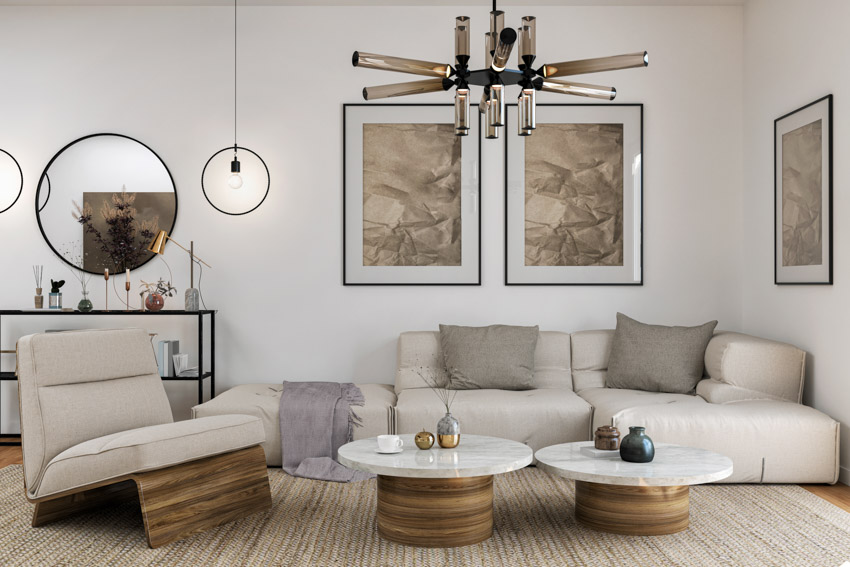 It is relatively easy to maintain your high pile carpet after it has been laid. To minimize the volume of debris that can seep into the piles, minimize wearing shoes on the carpet.
To avoid unintentional spillages and stains, do not eat or drink while sitting on the carpet as much as possible. Vacuuming the carpet at least once a week will maintain its excellent condition.
Moving or repositioning the furniture above the high pile routinely will make it prone to wear. Alternatively, if you have an area mat, you may rotate the whole carpet sometimes to avoid severe dents and excessive wear in areas where foot traffic is significant.
How To Clean High Pile Carpet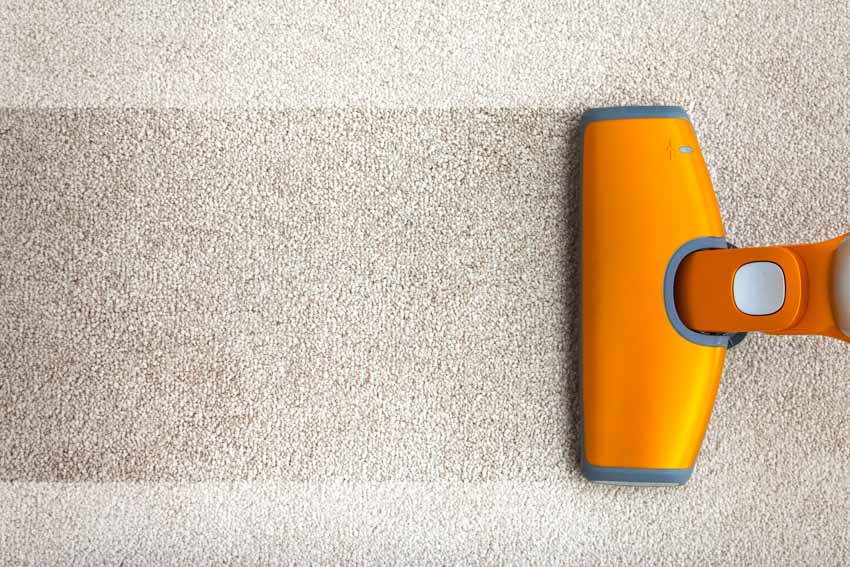 A high-pile carpet's loose, cozy threads or strands welcome bare feet, but they also welcome dirt and detritus within. While choosing carpet colors that don't show dirt can work for a short time, you have to clean it at some point.
To avert deep-set grime and detritus, you can try to follow these cleaning methods:
Clean Your High-Pile Carpet Using a Vacuum: Keep dirt accumulation at bay by cleaning your high-pile carpet using a vacuum once a week, particularly if it's in a high-traffic location.
If your carpet does not encounter a lot of walking action, vacuuming it once a month would suffice. Ensure the vacuum is set to the highest capacity option.
On a high pile, eschew using a motorized, spinning vacuum brush since the bristles can snag and harm the pile, specifically if the pile is looped.
Deep Cleaning Using Dry Shampoo: Deep cleaning can indeed uncover hidden dirt and eliminate persistent smells from shag carpet's high fibers. Using dry shampoo is preferred by certain homeowners.
Distribute dry shampoo evenly across the carpet and move your fingers or a delicate brush between the strands to allow the particles from settling thoroughly into the threads.
Allow it to sit for about an hour. Vacuum it afterward.
Deep Cleaning Using Steam: Steam cleaning is a safe and non-toxic technique to disinfect your high-pile carpets.
Hot, pressured steam will thoroughly remove embedded dirt and filth, allowing it to be released from the high pile fibers.
Because there is less water used, the carpet could dry quickly, reducing the possibility of mold formation and bad odors caused by moist carpets.
Best Vacuum for High Pile Carpet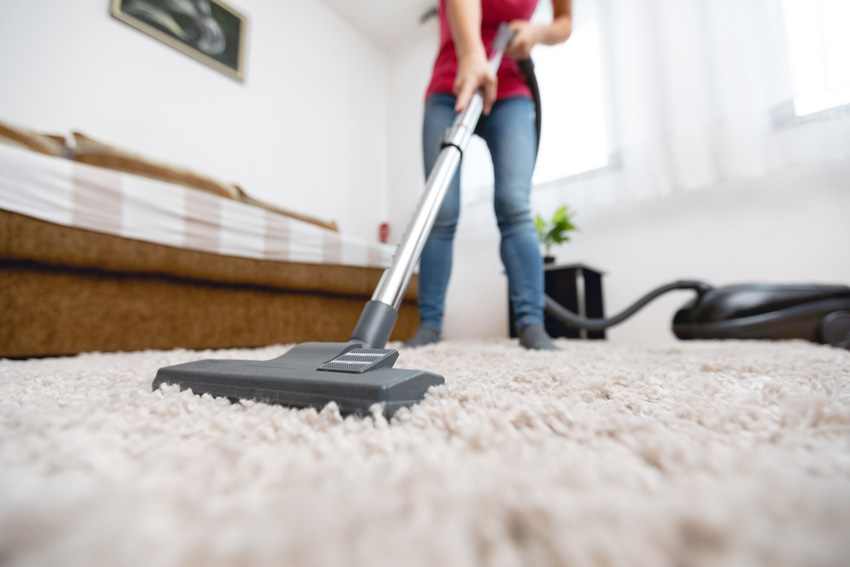 Upright vacuums are quite prominent since they are multipurpose and well-suited for cleaning high-pile carpets routinely.
They frequently have a beater brush with spinning brush rollers to remove filth from carpet strands, making suction more effortless. Arguably, upright vacuums are the best type of vacuum for high-pile carpets.
The Shark Rotator Powered Lift-Away Upright is one of the most reliable upright vacuum models for cleaning high-pile carpeting. This model performs an excellent work of eliminating pet hair as well as coarser pollutants such as sand.
The vacuuming head also has 3 levels of surface modification, enabling you to modify the elevation of the suction head.
Does A Robot Vacuum Work On A High Pile Carpet?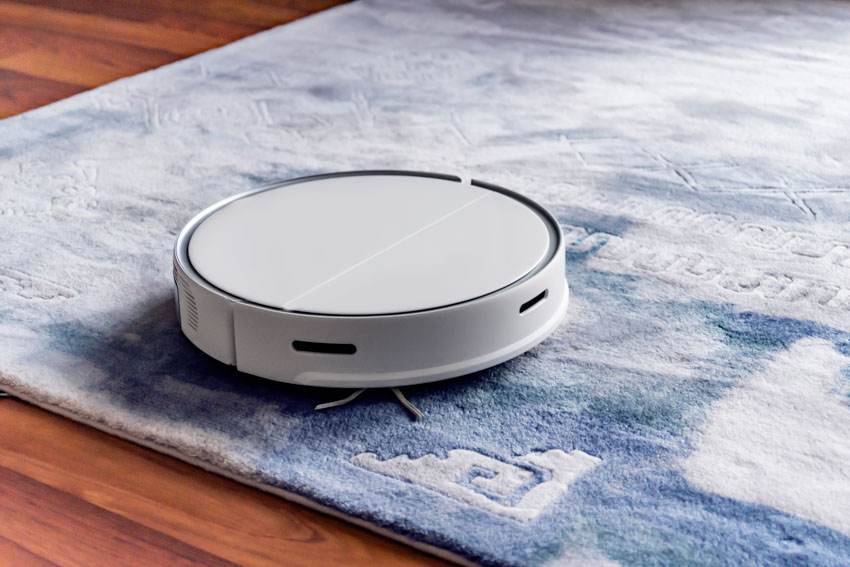 Not all types of robot vacuum work on high-pile carpets as most of them do not have strong suction power.
It will mostly depend on the features and other functionalities if it can clean a high-pile carpet. But yes, there are certain robot vacuum models that can clean a high-pile carpet.
Certain models of the brand iRobot, particularly their Roomba, can handle the height of a high-pile carpet. The iRobot Roomba 675 robot loosens, extracts, and suctions debris from carpets.
It also has the patented Auto-Adjust Cleaning Head that automatically adjusts its level to efficiently clean carpets, even the high-pile ones.
See more related content in our article about the best way to clean carpet on stairs on this page.