In this glassos countertops guide we share what it is, the material it's made of, pros and cons, cost, and if a glassos kitchen countertop is a durable choice.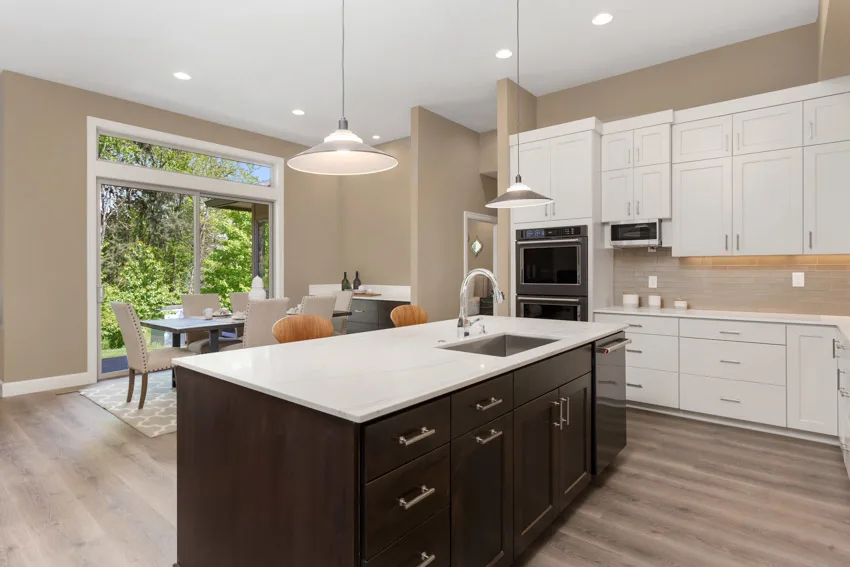 If there's one thing that can really change up the look of your kitchen or bathroom and even improve its efficiency, it's investing in the right countertops. With so many options out there, though, it can be a little intimidating to try and learn what would work best for you.
To help you out, we're going to break down all the pros and cons of one great countertop option: Glassos countertops.
What Is A Glassos Countertop?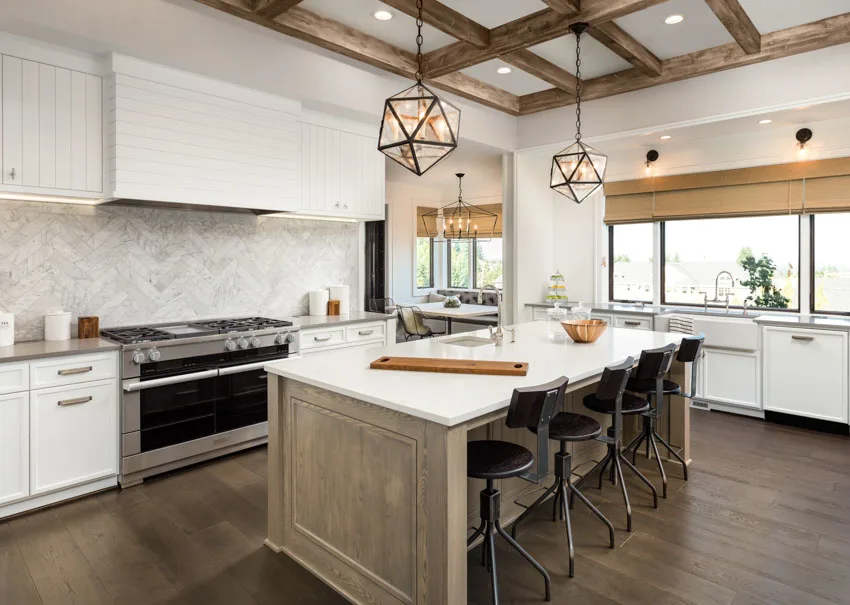 Glassos countertops are a man-made type of recycled glass countertop made with crystallized glass. It has been created to look similar to Pure White Thassos Marble counters.They're a fairly versatile countertop option that you can use in almost any place where you might need a countertop from your kitchen to your bathrooms.
These types of kitchen countertops can offer a lot from aesthetic appeal to more practical benefits that will keep them looking great for years to come!
What Is Glassos Made of?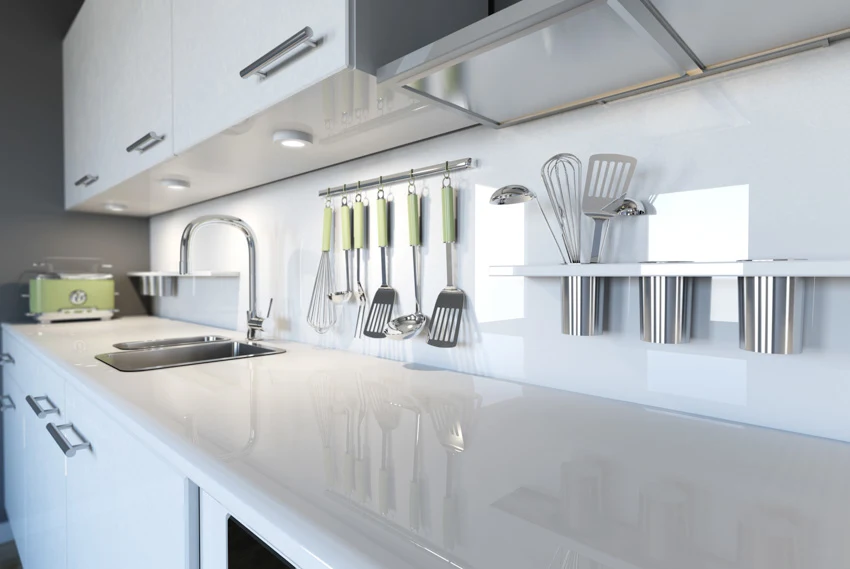 Glassos is a material for countertops made out of crystallized glass. To make it, the glass is first melted down and then the glass and additional minerals – depending on the specific Glassos countertop – are fused together into a countertop slab still working at high temperatures.
Notably, Glassos countertops don't use resin but we'll get into the specifics of why that's beneficial in a moment.
Glassos countertops may also rely on the use of a material known as "ultrafine Nano quartz powder." In these cases, the manufacturing process is often very similar, despite the material difference. Once again, this material is a resin-free option as well.
Once either of these processes is completed, the final step is to polish off the Glassos countertop slab. This will give a like-new finishing touch for you to enjoy.
Pros Of Glassos Countertops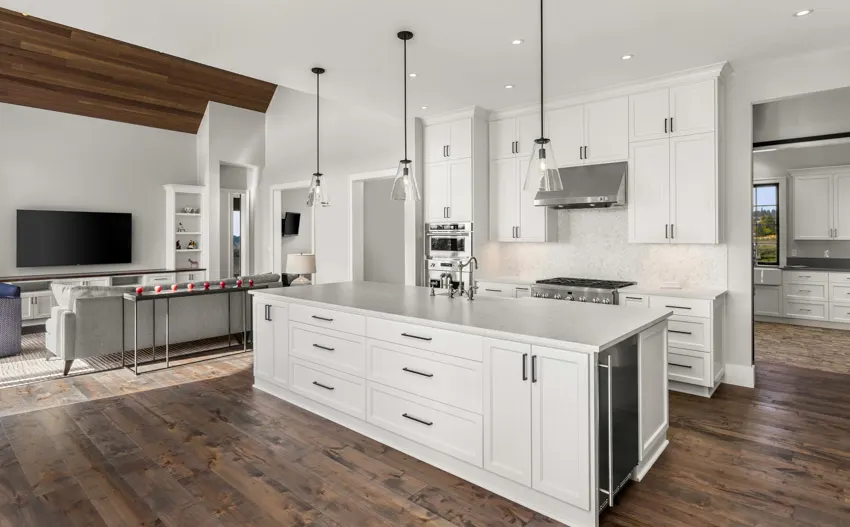 Everything comes with its benefits and drawbacks and Glassos countertops are no different. We'll take a closer look at both the pros and cons of Glassos countertops but for now, let's focus on some of the benefits you can reap from this material.
Beautiful Material – First and foremost, there's a lot of aesthetic appeal to Glassos countertops. Their appearance often mimics that of marble, giving you a versatile but classic and luxurious appearance.
Can Be Paired With Many Design Styles – On top of that, just like marble, Glassos countertops offer a lot of versatility not only in fitting into decor but in the appearance of each countertop as well.
Looks Like Natural Marble – Much like the marble it mimics, you have a lot of choices when it comes to color and "veining." Of course, this "veining" isn't natural like as with marble kitchen countertops.
Stain Resistant Qualities – On the more practical side of things, Glassos countertops are also practically non-porous. This means that you won't have to worry as much about stains seeping in before you have the chance to clean them up.
Will Not Require As Much Maintenance – In addition, it means you won't have to expend the time or resources to seal and reseal the countertop either.
Will Not Fade Like Other Materials – Similarly, it's resistant to damage from acidity and will hold up well against UV rays, making it perfect for a sunny kitchen.
Works Well In Wet Environments – Since Glassos is non-porous, this means that it'll hold up well in more moisture-prone environments as well. This means that if you're renovating your bathroom rather than your kitchen – don't count them out!
Resistant to Heat – Another benefit, especially for kitchen countertops, is the heat resistance that Glassos countertops can offer. If you set a hot pot or pan down while you're cooking, you're not going to face the dire consequences of burn marks or a scorched pattern left behind to mar your countertops.
Easy to Clean – Glassos countertops aren't hard to clean either since you can simply wipe it down with some glass cleaner and a soft cloth or paper towel. Not only are they easy to maintain but the material is bacteria-resistant as well, helping you keep your home more sanitary with a little less work.
Cons Of Glassos Countertops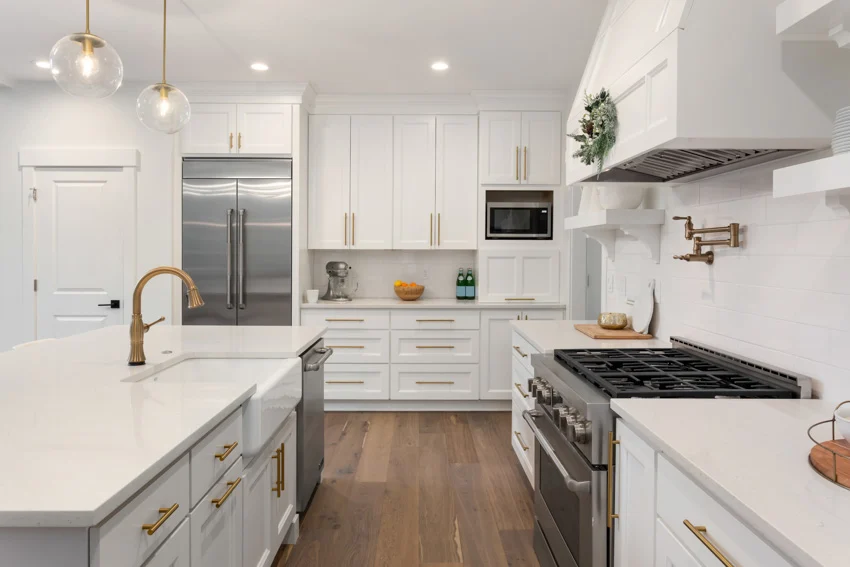 Now that we've discussed the pros of Glassos countertops, it's important to discuss some of the drawbacks that you might have to face if you opt for Glassos countertops.
Can Be Easily Scratched – The good news is that there's really only one major drawback to Glassos countertops and it's that they can scratch rather easily.
Should Place Tablecloths to Prevent Abrasive Damage – While this is a bit cumbersome, you can mostly avoid the problem by taking steps such as putting a protective layer down on the counter before setting down anything abrasive or anything heavy that could scratch the countertop if it was shifted.
Need to Take Care With Cleaning Products – This also means that there are a few steps to take when you're cleaning the countertops as well. Once again, you'll mostly want to avoid anything too abrasive such as particularly harsh cleaning products or scrubbing the counters with anything rough like a scrubbing sponge.
Glassos Countertops Cost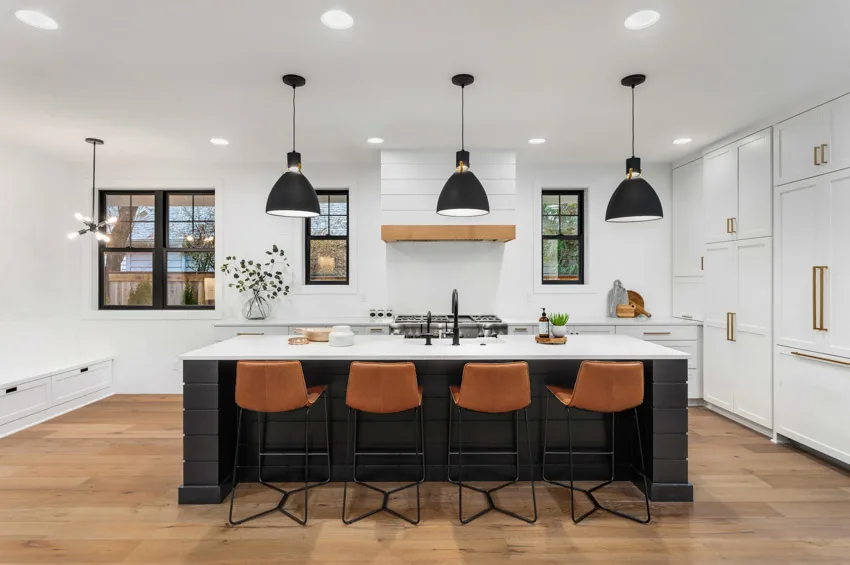 Cost is an important factor in any renovation, so it's a good idea to calculate the cost of Glassos countertops in your kitchen layout diimensions before you make any final decisions.
You can expect a Glassos countertop to cost about $90 per square foot if you're calculating labor into that cost. Given that this is a countertop replacement which is a pretty big project to take on, most homeowners leave countertop replacements to the professionals.
Is Glassos Durable?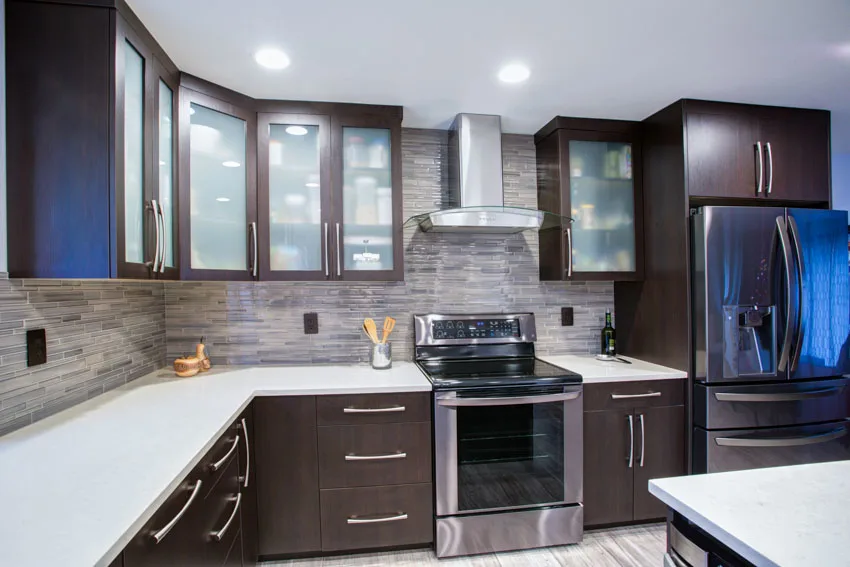 For all of the pros and cons that we've talked about so far, you might be wondering about one particularly important question: is Glassos a durable material for countertops?
Luckily, yes, it is! You probably aren't going to run into too many problems with these countertops and durability during regular use even in a high traffic area like a kitchen or bathroom.
Plus, as we mentioned, over the years it won't start to show the signs of the sun. All in all, you won't have to worry about it yellowing as time passes.
The only note to make on the durability of Glassos countertops is to keep the previous point in mind that it's easy to scrape or scratch the material.
There are a lot of different countertop material options out there that have their own pros and cons. With the durability, versatility, and genuine aesthetic appeal of Glassos, though, you already have everything you need to know about Glassos countertops. You can learn more about this stone by visiting the manufacturers website at https://www.ccsstone.com/.

See more related content in our article about oyster shell countertops on this page.