Here's our gallery of cupola lighting ideas including what they are, their function, types, tips on how to choose one, light fixtures, and lighting kits.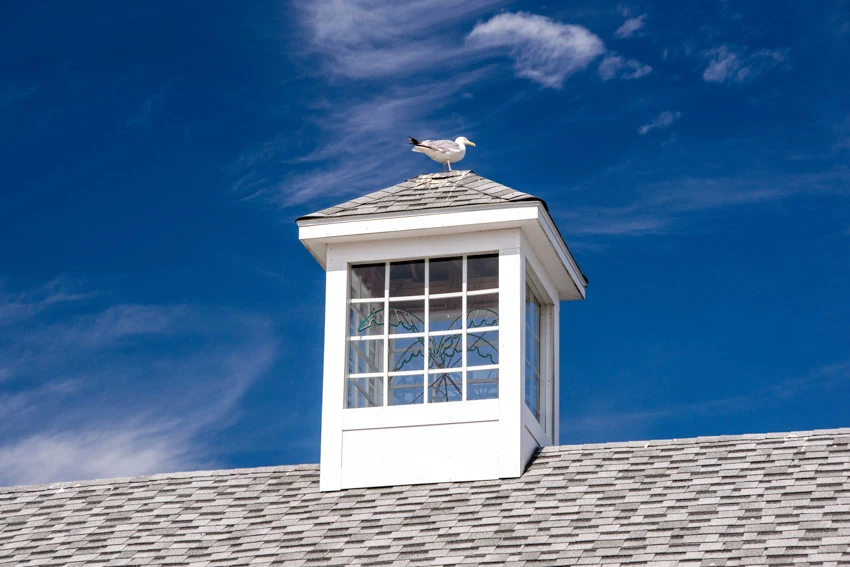 A decorative cupola for the roof is available in many styles and shapes and can add curb appeal, illumination, and ventilation to the area below the roof.
This design feature can be lit to enhance the look and feel of your home. By adding a light fixture to the cupola, you can achieve a filtered and inviting soft warm glow.
What Are Cupolas?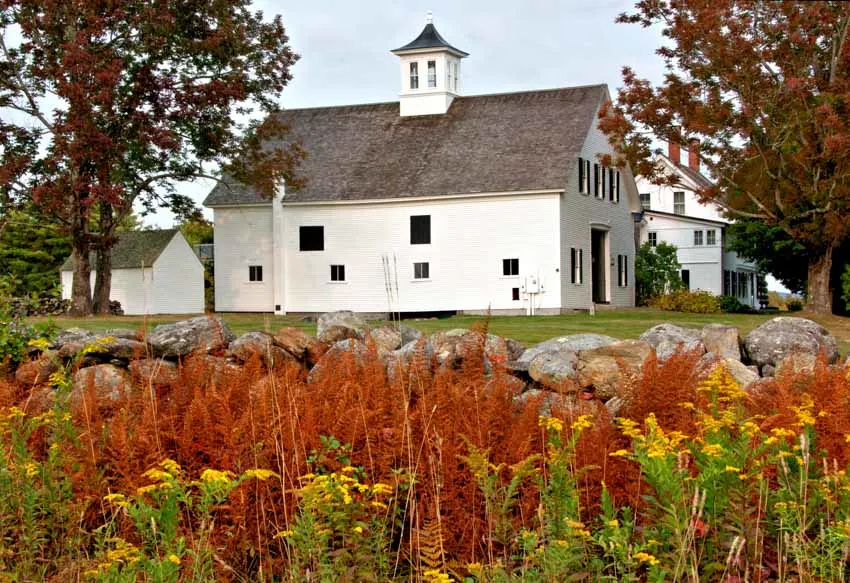 A cupola is an architectural feature that protrudes from the roof of a building. Based on its Latin word origin, cupula (meaning, small cup), these protrusions look like an upside-down cup.
Cupolas often have pointy roofs and windows or vents on their sides. They are often hexagonal, but they can be found in a variety of shapes and sizes as well.
Function Of Cupolas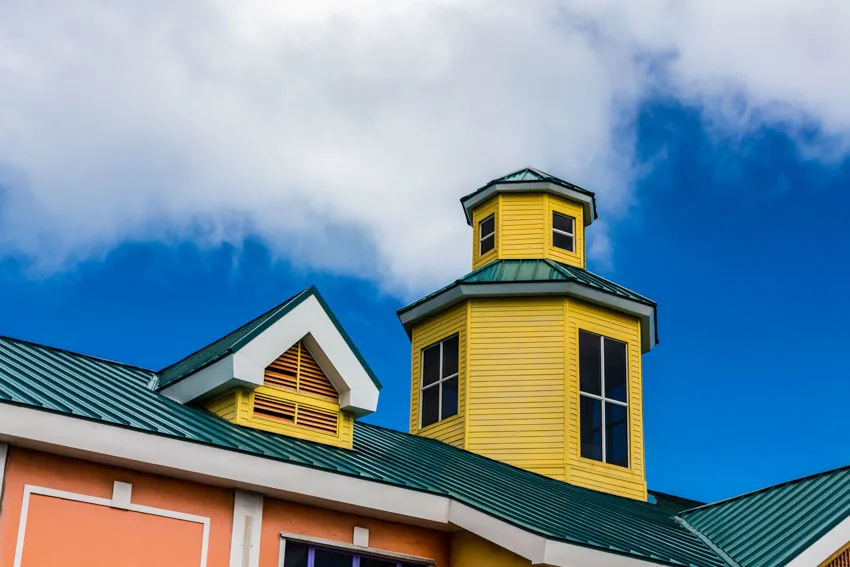 Although cupolas were mainly added for aesthetic purposes, cupolas also serve a functional feature.
Ventilation: for spaces that barely have any openings, cupolas are able to bring fresh air into the indoor space. These cupolas were often louvered types and were popularly used in structures such as barns.
Cupolas can be used to add ventilation to attics, barns, garages, and sheds. This helps keep a good circulation of fresh air – allowing fumes and warm air to escape, and allowing fresh air inside the space
Belvedere: these are very large cupolas that can actually hold people inside them. These can function as an observatory space, as cupolas are often placed at the highest peak of the house or structure.
If you want a small private home office or a little private den, perhaps you can install a belvedere.
Lighting: some cupolas are not vented nor louvered, and these types are often used mainly to provide light into the interior spaces. These types basically function like sunroofs, but with a more indirect lighting approach.
Although it is good to note that depending on the structure of your roof or cupola, it may not be able to provide interior types of lighting fixtures, but provide architectural illumination from the exterior only.
As an aesthetic feature: one of the main reasons people get a cupola would probably be because it adds a focal point in their homes/structures.
There are many cupolas and cupola installers on the market, so the type of cupola you get will depend on many different aspects such as your existing roof structure, the style you want, the size you want, and of course, your budget.
Types Of Cupolas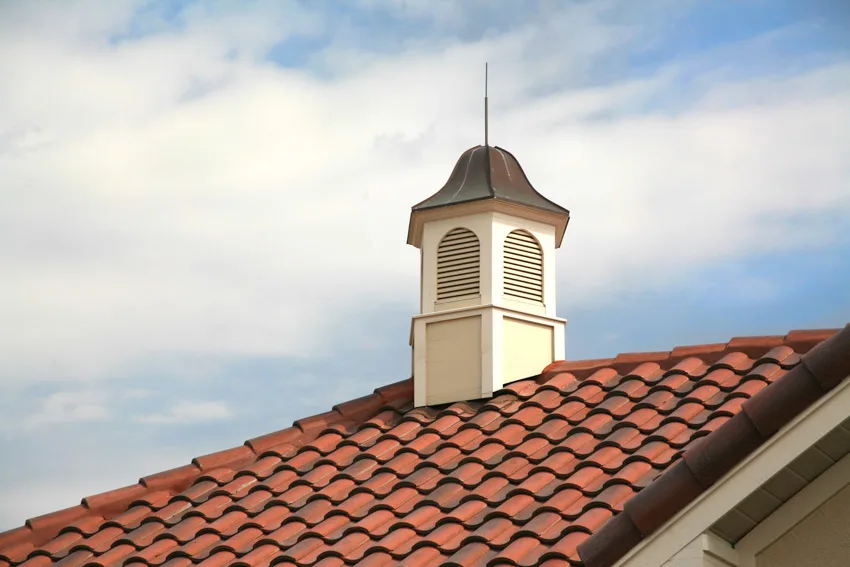 Cupolas come in 2 main categories: functional and decorative.
A functional cupola would entail making a hole in your existing roof structure to build and would take more time and cost more. But if you want to take advantage of the functional aspect of cupolas, then this is the right type for you.
Do keep in mind that a functional cupola will take longer to install and construct, due to its structure. On the other hand, if you just want a cupola for its decorative appeal, then you can get cupola kits that you can easily install on any existing roof structure.
These types of cupolas can be bought for around $200 or more, depending on the size, style, and materials. In comparison, a custom-made cupola can be a couple of thousand dollars or more, depending on your specifications.
Choosing The Right Cupola For You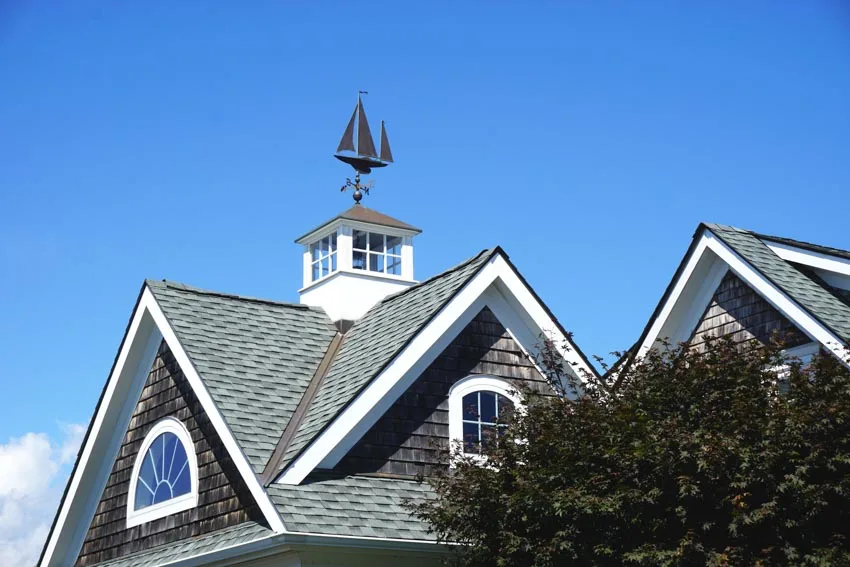 Once you have decided which type of cupola you want and which one fits your budget, you will need to think about other important factors. I've outlined some important considerations when choosing your cupola below:
Size: So you've already decided on the type you want. The next very important step would be deciding the size of your cupola. Picking the right size cupola for your home is really important as it can make or break the design.
It needs to be properly proportioned so that it will complement the existing structure, and not ruin the overall look.
The existing roof pitch, width, and height also play a very important factor in sizing your cupola right. For example, the width of the cupola's base is based on 1.25" for every foot of an unbroken roofline.
However, if your roof has lower pitches, this rule might not work, and smaller cupolas would probably match your home better. But on the other hand, if your home has a multi-level roof with higher pitched roof types, a 1.5" proportion would probably work better.
These are all dependent on the pitch of your roof as well, and these things are better consulted with a trusted contractor or cupola specialists.
Location: Aside from the size, the placement of your cupola is also very important. This is especially important if you want a functional cupola. The location is almost just as important as the size, especially if you want it for functional purposes.
Place it where you think you need more ventilation or more light so you can maximize your cupola. Just make sure that your home has the proper insulation to ensure proper air circulation.
Material: The material of your cupola is decided on a lot of factors such as existing structures, budget, style, and maintenance.
For example, a wood cupola would have a more premium look compared to a vinyl one, although the cost isn't far from each other. Wood is also better when it comes to ventilation as it doesn't retain heat.
However, if you choose wood siding, you need to keep in mind that it has more upkeep than vinyl; you need to make sure the wood is properly weather-treated and sealed so that it doesn't rot away quickly.
There are other details and materials you also need to decide on such as the roof, the moldings, trims, shiplap, etc. You can either design it to match your existing architectural structure or design it so that it stands out from the rest of the existing space.
Copper roof materials for cupolas are quite popular for those who want a unique and stand-out look.
Accents: There are many ways to make your cupola stand out. It can be the colors, the size, the shape, the roof types used on your house, or the materials. You can even add some cupola toppers, a lightening rod, or finials if it matches the look you are going for.
Weathervanes are a classic cupola topper and come in different designs. If you don't like the look of weathervanes, you can also consider finials – these come in different styles and are used to emphasize the top of your cupolas.
Finials can be as simple as a fleur de lis or a spiral shape or can be more intricate such as gargoyles, dragons, a bust, or other mythical creatures. Your local cupola contractor might have a few designs you can readily choose from, but you might also want to design your own.
Once these are decided, the next thing you need to think about is the light. Cupolas, when lit correctly, really show their full potential at night.
Cupola Light Fixtures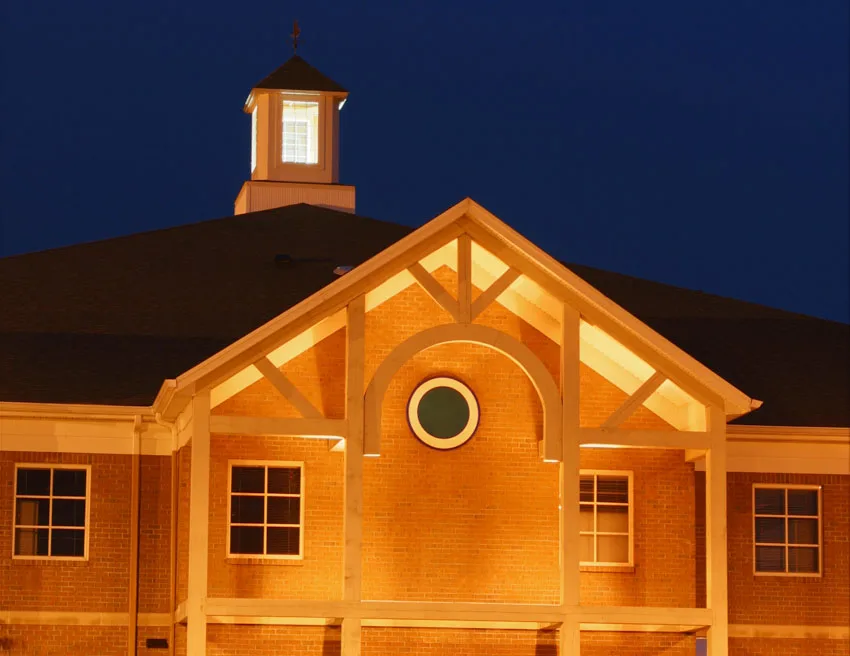 Cupolas with light fixtures definitely offer more impact to your home, especially at night once these cupolas are illuminated. Cupolas are often illuminated with a standard light bulb or a cupola lantern if you're feeling fancy.
Recent developments also paved the way for newer types of cupola lights such as Edison LED bulbs, which provide the classic Edison filament bulb look with less heat and energy, and solar LED lamps, which don't need electricity.
So what do you need to keep in mind when lighting your cupola? Here are some useful tips:
• Choose a lower light bulb wattage: depending on the size of your cupola, adjust your wattage accordingly. It is better to use lower wattages so that your cupola won't look like a bright flash of light from the outside. Just enough wattage to softly illuminate and reveal the structure of your cupola.
• Use LED bulbs: because cupolas are placed in the roof, they will be a headache to replace very often, so using bulbs with a long life-span, such as LED's will ensure that you won't have to replace your bulbs in a few years, save for accidents and other special circumstances
• Use Solar-powered LED: renewable energy is the way to go. If you have the space for a solar-powered cupola light, do consider using it. It is an even better solution than normal LED, since it doesn't consume electricity
• Removable windows: when choosing or designing a cupola, choose one with removable types of windows, particularly designs that are weather-proof, yet are easy to open, in case you want to replace your lamps
Cupola Light Kit
The light you choose will mainly be determined by the type of cupola you have. Cupola kits, or decorative cupolas, often have the lighting included in the set, but for custom-made cupolas, you have a little more freedom to choose.
If you prefer certain types of lighting, or you have an existing lamp you want to install inside your cupola, make sure to communicate this with your cupola maker and give them the specifications so that it can be taken into consideration when they design your cupola.
This is especially important if you want to use a solar lamp in your cupola, since that would entail finding a location for the solar panel that will power up your light.
Your contractor might also be able to suggest the correct lighting wattage for your cupola, but if you're doing it DIY, keep in mind to start with lower wattages so that the light doesn't completely wash-out the cupola.
A cupola will definitely add more value and aesthetic appeal to your home, so decide on each factor carefully in your planning stage. A good contractor/cupola specialist will definitely help you decide what's best for your home, and when you're doing it DIY, make sure you do a lot of research.
Where To Buy Cupola Light Fixtures
Once you have chosen the appropriate light fixtures for your cupola, it's now time to get them. A good place to start is to check companies that offer these lighting solutions.
Among the options you can consider are Valley Forge Cupolas and New Concept Louvers. Not only do they offer lighting fixtures, but they can also help in installing them on your cupolas so your roofline will be illuminated at night.
See more related content in our article about the pros and cons of LED lights on this page.