In this guide to color changing pool lights you'll find the cost, electricity consumption, how they work, LED ideas, and how to change pool lighting colors.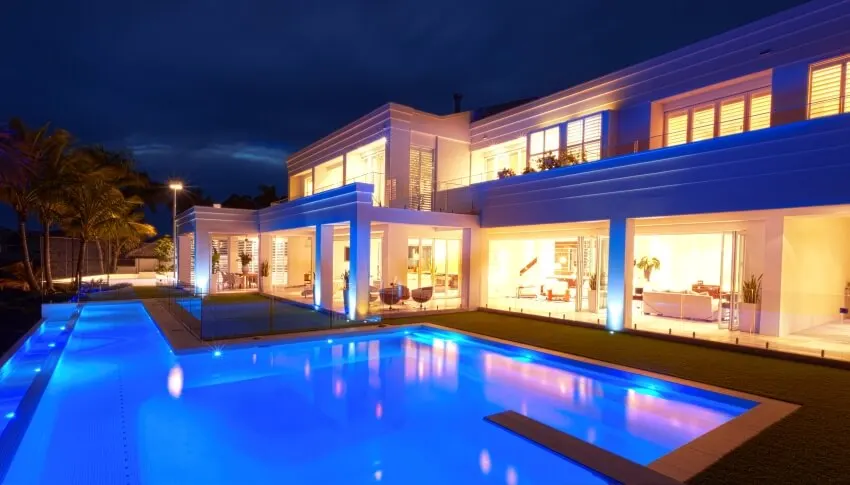 Practically all types of pool lights do not have a defined objective. They do, however, add something to your pool that the remainder of your pool accessories does not – an enhanced mood. Selecting the proper color for your pool can increase you, and your guests' enjoyment and the overall mood of your pool area.
Color-changing pool lights provide swimmers with excitement while they swim. Furthermore, color-changing pool lighting not only improves the feel, but also adds an essential level of security for pool owners. Pool lighting improves the vision of the pool's bottom for parents and babysitters, particularly on the deeper side.
What Are LED Color Changing Pool Lights?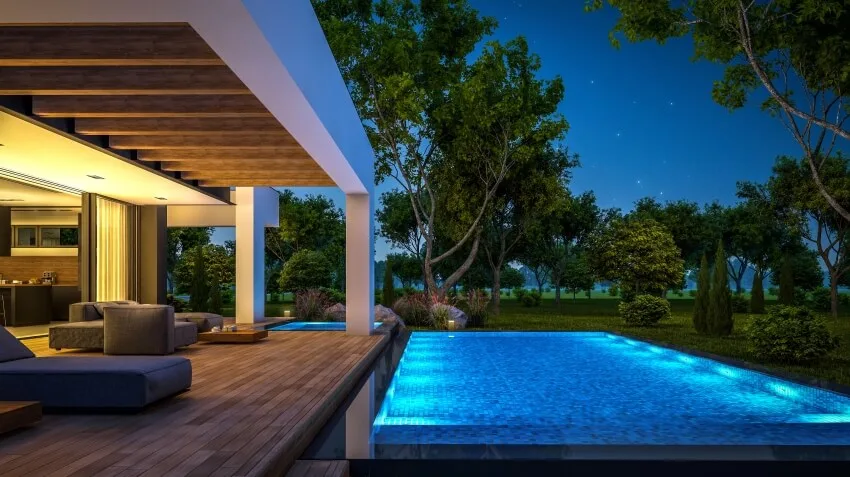 Pool lighting is beneficial for swimming at night. This enables you to do swimming practice sessions even past midnight.
To make it more interesting, color-changing pool light systems allow you to modify the color concept of your pool for any nightly occasion. Furthermore, color-changing pool lights may revolutionize your outdoor space and improve your household's swimming experience.
Pool lighting systems with colors that can be adjusted allow pool users to modify the ambiance and accentuate water attractions and architectural components. Furthermore, an illuminated swimming pool is indeed a real eye-catcher. It adds to the mood of your backyard or garden.
The color-changing pool lights nowadays are mostly energy-efficient LED pool lighting fixtures that help you save money, increase the lifespan of your pool into the night, and enhance safety for night swimming and backyard gatherings.
How Do LED Pool Lights Work?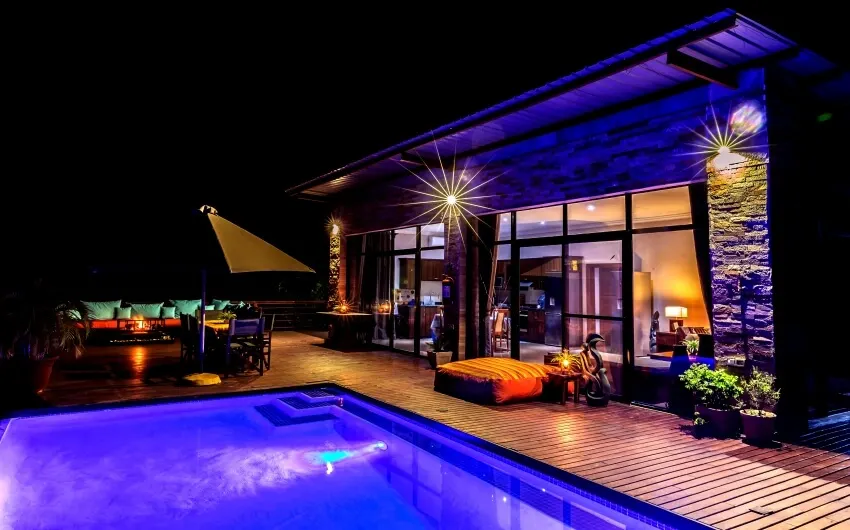 The connections operate by passing electricity through a semiconductor, which creates light, as opposed to halogen and incandescent lights, which depend on burning filaments. LED fixtures operate by simply connecting them to a power supply.
LEDs do not have a filament and are essentially small light-emitting semiconductors. An electrical charge flows through a microprocessor, illuminating the LED.
They have thermal radiators integrated to keep them cool while also increasing their luminance and functional life. Because of advancements in energy efficiency and conservation, wattage has become less essential than how much illumination a lightbulb really delivers.
LED pool lights are available in a multitude of colors that may be readily adjusted with the flip of a switch, the touch of a remote, or pre-programmed configurations. LED lights do use 3 to 5 times as much energy as standard halogen lights.
LED's also emit approximately 90% less heat and energy, and they have an estimated life expectancy of roughly 50,000 hours, compared to approximately 5,000 hours for the old halogen version.
Can I Replace My Pool Light With LED?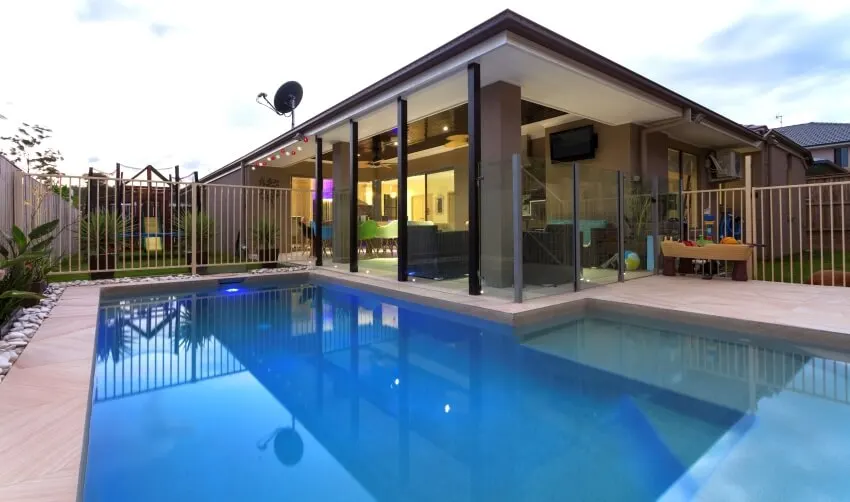 Yes, you can replace your old pool lighting with LED lights, and it is significantly easier than you could imagine. Their vivid and dazzling colors provide an amazing underwater light display, and you can alter the colors with a single touch of the remote to complement the mood.
Color Changing Pool Light Bulbs
Here are some of the top-rated color-changing light bulbs you can find on the market:
LED Treo Pool Light by S.R. Smith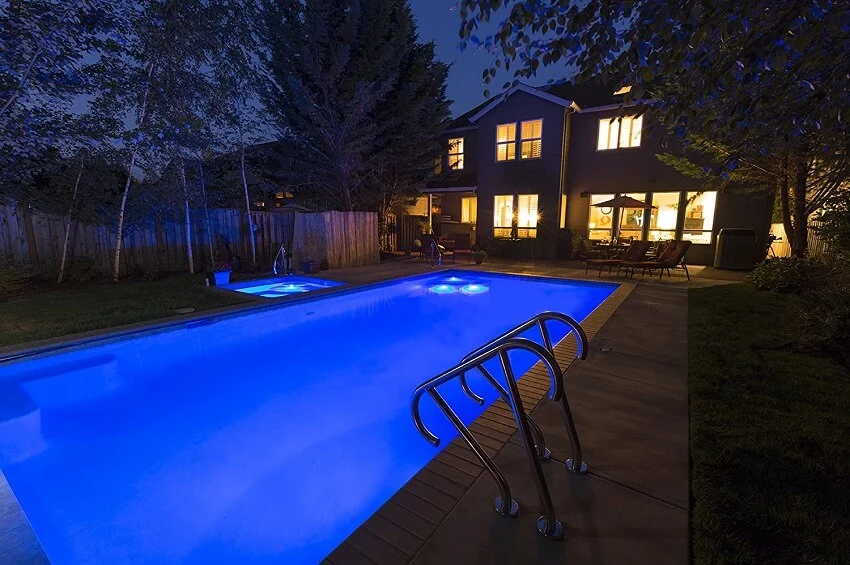 See this LED Treo pool light at Amazon [sponsored link]
This LED pool light bulb by S.R. Smith offers 5 watts of underwater illumination in 49 color options. It fits 1.5-inch fixtures on shotcrete, vinyl-coated, and fiberglass pools. You have complete control over personalized colors and lighting schemes with this light bulb.
There are 6 colors and 2 color shows to pick from, as well as a plethora of additional options such as customized colors and adjustable brightness levels. You can even select from 5 distinct trim plate coverings to match the surface of your pool. Depending on how far you have to reach, you can get this light bulb with a wire that ranges from 30 to 150 feet.
MicroBrite Color-Changing LED Light Bulb by Pentair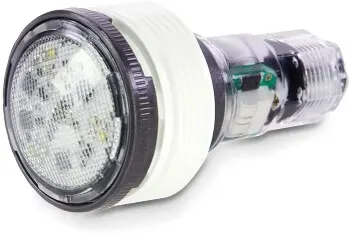 See this MicroBrite LED light at Amazon [sponsored link]
You can always improve the lights in your pool with Pentair's MicroBrite color-changing LED light bulbs as they feature remarkable brightness, illumination consistency, and vibrant colors. Their moderate size allows for the addition of dynamic lighting in previously unimaginable places in the modern pool and spa design layouts. With this light bulb, you can add vibrant colors practically everywhere in your pool.
This color-changing light bulb is compatible with all Pentair automation systems. Color-changing LED pool lights from Pentair give exquisite and vibrant colors to your pool.
They have 5 static colors as well as 7 stunning, pre-configured light displays. Pentair's swimming pool LED lights are ideal for accentuating steps and other architectural and water features around your pool.
Color-Changing LED Pool Light Bulb by Seuron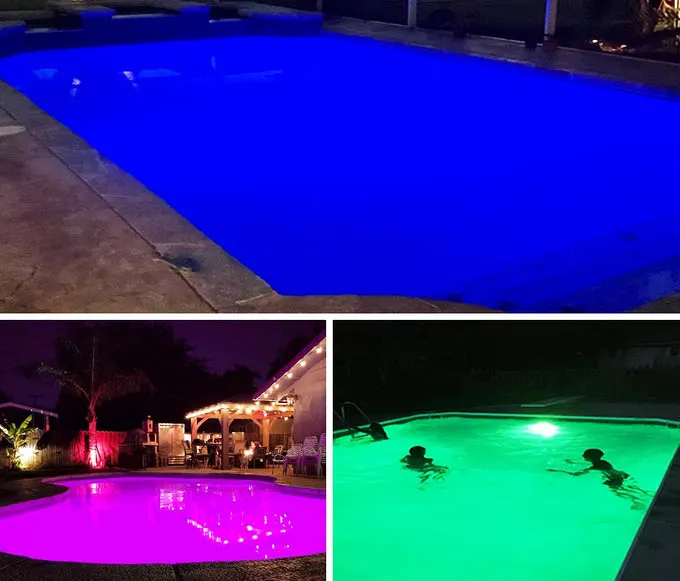 Seuron's color-changing LED pool light bulb features 11 constant colors and 2 multicolored light shows, transforming your pool into a breathtaking exhibition of shimmering lights.
This small 40-watt bulb can brighten up your whole pool, replacing a 300 to a 500-watt light bulb and utilizing up to 50% less energy than competitor light bulbs.
Furthermore, it is designed to endure for 5 years submerged in the pool, so you will not need to replace it anytime soon. Given that it is one of the most economical LED pool lights on the market, this light bulb offers excellent value. This bulb will function with your current system, whether it is 12V or 120V.
Best LED Color Changing Pool Light Bulb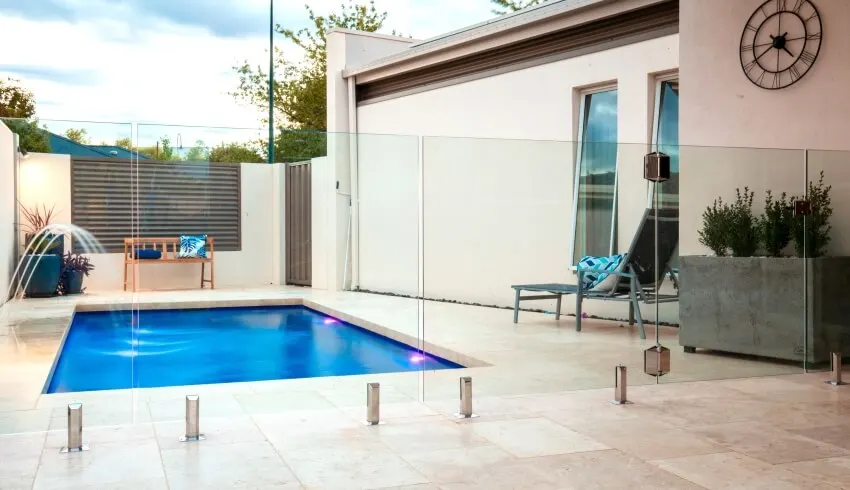 The best color-changing LED pool light bulbs would be the ones manufactured by S.R Smith and Pentair.
The Treo LED light bulb by S.R Smith is quite impressive in terms of how beautifully it can light the water once it is connected. The white light is steady and brilliant, with a wide dispersal that sufficiently illuminated the pool. The color selections are highly vivid, and they contribute to the atmosphere of the pool area. It also has a color memory function.
Moreover, the TREO light design is serviceable for 3 years, ensuring that you receive your investment back out of this purchase. Overall, these are among the best LED pool lights available nowadays.
Pentair, on the other hand, is a trusted brand in pool devices, so we believe that their MicroBrite LED pool light would be of excellent caliber. This light bulb consumes up to 85% less energy than traditional incandescent bulbs.
With this color-changing light bulb, you will undoubtedly achieve the desired colors or light shows. You will also receive the reputable Pentair name and its reliability.
How Much Are LED Pool Lights?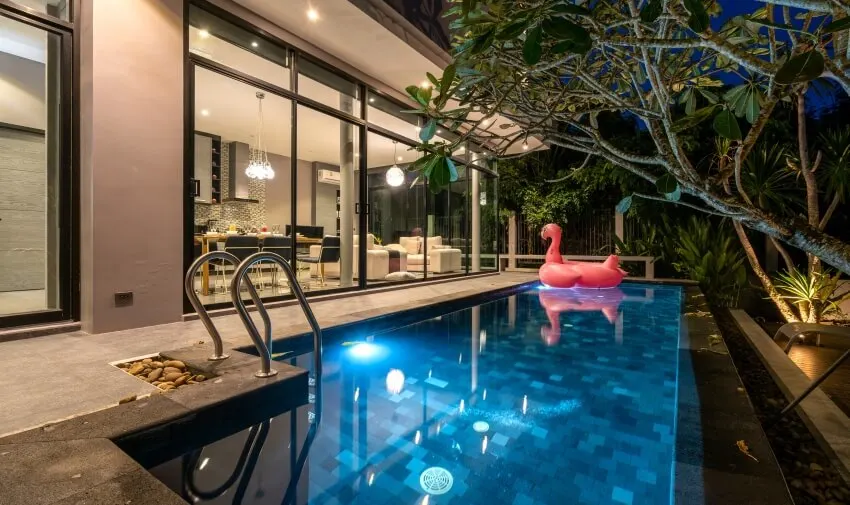 An LED pool light will cost around $200 to $700 per fixture. The cost difference will be determined by the product's quality.
LED lights can create colors that are up to 15% different from the ideal particular color wavelength. LEDs are thus priced based on their deviation from the ideal: the more costly, the nearer to the ideal.
The price will also be influenced by the material employed in the light fittings. LED pool lights are enclosed in cages to prevent water from entering. Plastic cages are less expensive than stainless steel housings, but they may be less robust and aesthetically pleasing.
Inground Pool With LED Color Changing Lights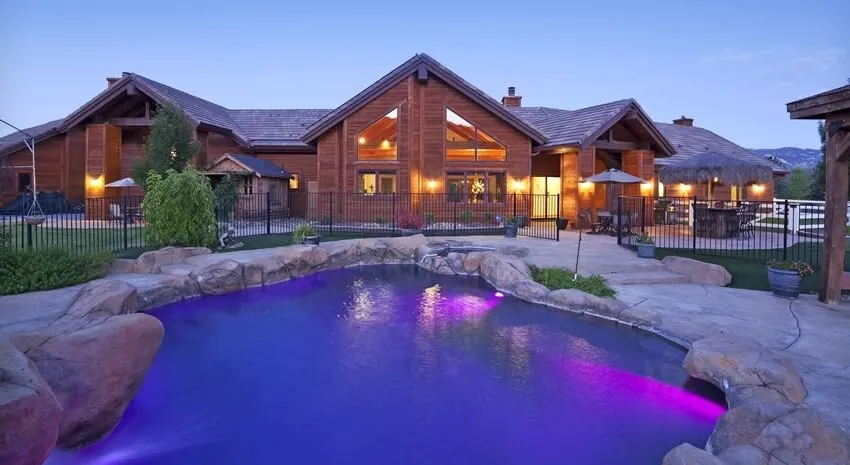 You can find color-changing LED pool lights that are designed for inground pools.
Pentair's IntelliBrite programmable color-changing pool lights use LED technology, which is the new big thing in terms of energy efficiency, lifespan value, luminance, and serviceability. This model is designed for inground pools.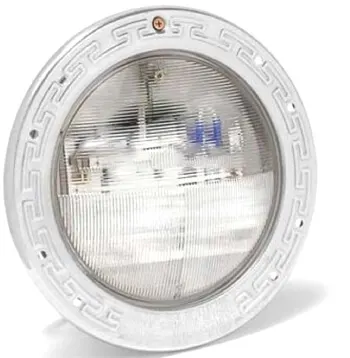 See this Intellibrite LED light at Amazon [sponsored link]
IntelliBrite uses a mixture of separate colored LEDs to create a dazzling range of colors. Such configurations are power-sequenced to light and process through colors at varying speeds and color sequencing.
Color Changing Above Ground Pool Lights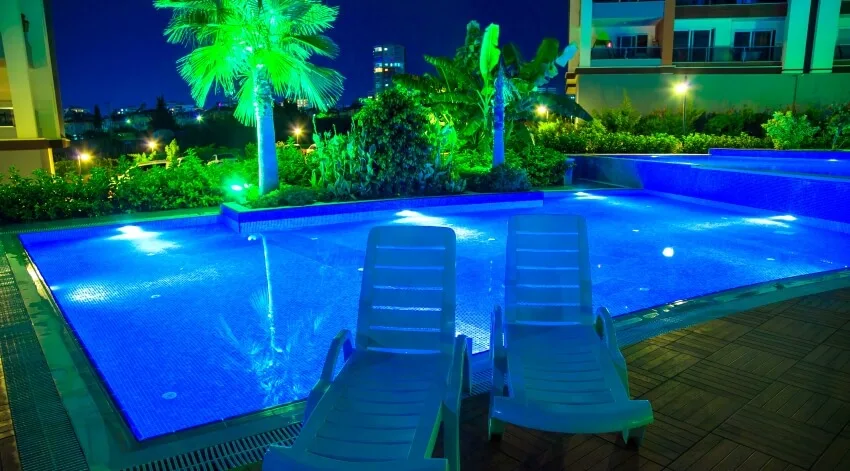 Above-ground pools require specialized pool lights. The color-changing lights you must choose must be designed for above-ground pool applications.
If you want to transform your ordinary above-ground pool into a celebration pool, the color-changing lights by Ocean Blue Water Products may be the model to choose. This model can display 16 various colors, allowing you to constantly select the one that is appropriate for the occasion.
It also has 4 light settings, thus you can configure it to strobe, flash, fade, or a gradual transition to maximize the lighting impact for partying or peaceful enjoyment.
Furthermore, this version fits in the typical water return channel on an above-ground pool, making installation a quick and simple task that will not affect your warranty.
Do Pool Lights that Change Color Use More Electricity?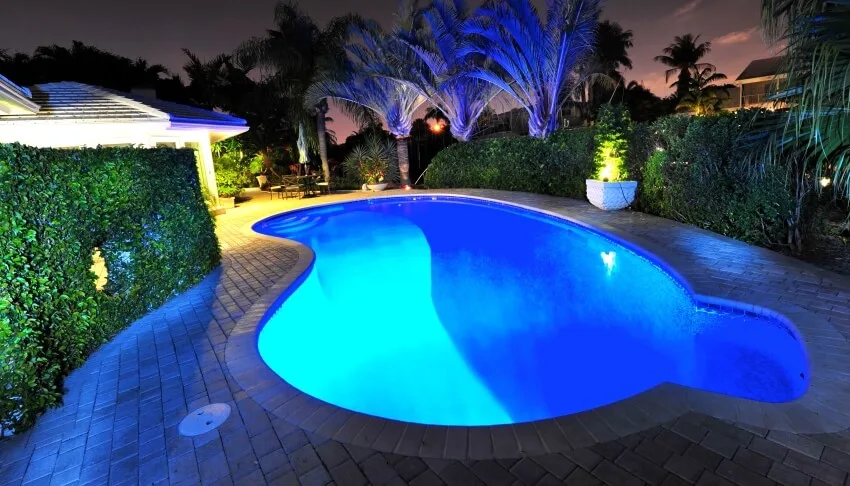 LED pool lights that change colors require somewhat more electricity than ordinary LED bulbs due to their progressive features and constant color-changing. However, its electricity consumption remains far lower than that of standard light bulbs.
However, if the color-changing pool light is not LED (e.g., halogen or incandescent), it will likely consume more electricity.
How to Change Pool Light Color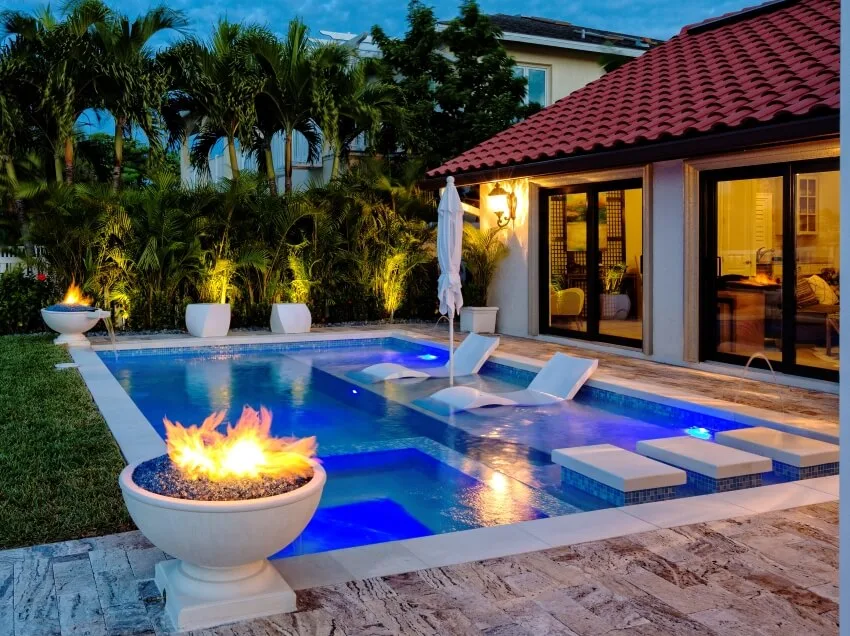 Flipping the Switch Until You Get Your Chosen Color – Changing the colors of your swimming pool light is quite comparable to switching the light on or off. To begin, flipping the switch activates your light. Turning the switch off and on again will cause the light to change to the next color.
By continuing this method, you can quickly cycle among the many colors and light displays. Continue flicking the switch on and off until you achieve your preferred lighting color.
Pool Automation Using a Remote Control – An automation setup is a way to go if you want to operate your pool lights from a single spot. Pool automation enables pool users to arrange pool pump cycles, heating, cleaning, illumination, and other functions using a remote control.
For more information about creating your own custom backyard, see our list of pool design software programs here.