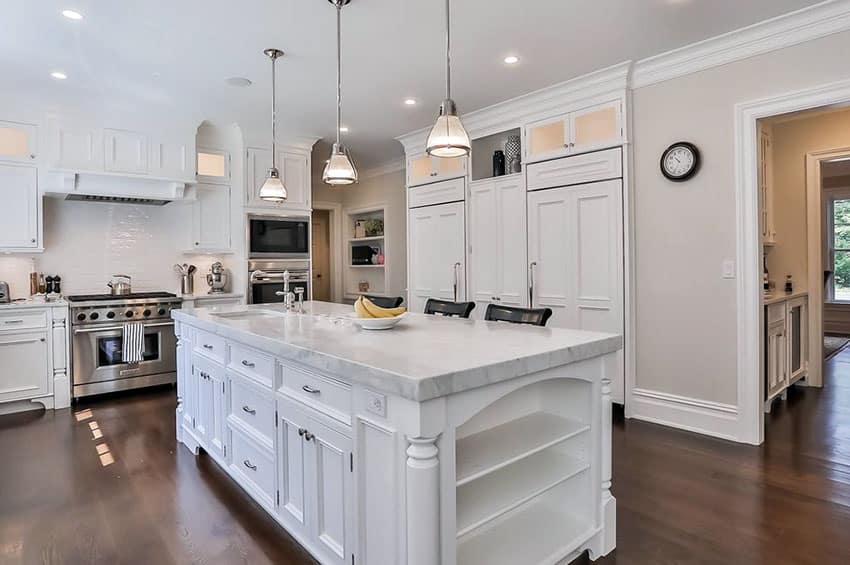 Over the years marble has been considered as a luxurious and beautiful material that adds a statement of style to any space where it is installed. It is widely used for flooring, countertops and backsplash, vanity and as wall cladding in honed and polished form. Those who have them will inevitably want to know how to clean marble countertops so they maintain their beauty for years to come.
Marble countertops are seamless, splendid and can add a touch of elegance to your kitchen, however many of us fear the cost of cleaning and maintaining them. There is a perception that marble countertops are difficult to clean but they are not, however care has to be taken in its maintenance. Let us take a look at some of the ways of maintaining the beauty of marble and cleaning it.
Marble etching and how to avoid it
Etching on a marble surface is one of the biggest fear. Marble is made up of calcium carbonate which reacts with any acid, therefore even the slightest drop of lemon juice, alcohol or tomato juice on a marble countertop, and if not cleaned immediately can eat up the calcium carbonate creating dull permanent spots on the surface.
The Marble Institute of America or MIA advises against the use of any products that contain acidic substance including bleach and vinegar on marble surfaces. In case of an etch, marble polishing powder can be sprinkled on a wet surface and subtly rubbed with a soft damp cloth till the shine returns.
Cleaning the surface
As soon as there is a spill, wipe off the surface with mild soap and warm water before it stains. There is nothing that cannot be cleaned with soap and water. This will definitely remove the grime but may not work on stubborn stains. In case there is a spill and it starts developing a stain, mix a few drops of ammonia with hydrogen peroxide and rub it till the stain vanishes.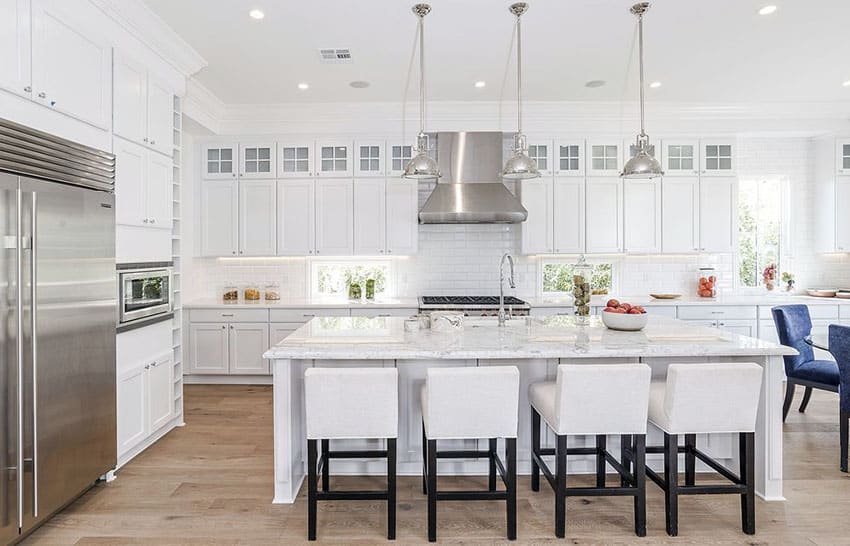 Substances to avoid on marble
Natural everyday substances that can damage marble are alcoholic beverages, fruit juices, vinegar, tomato products, carbonated drinks, mustard, tea, coffee, salad dressings, cosmetics and bleach. Avoid abrasive cleaning pads and rough steel wool as it can scratch the surface.
Solution for common stains
Here are the top solutions for common stains and spills
• Oil based stains, grease, oil and cosmetics can be removed with ammonia, detergent or soft liquid cleansers.
• Organic stains such as coffee, tea and fruit can be cleaned with a mixture of hydrogen peroxide with few drops of ammonia.
• Rust metallic stains can be cleaned with poultice.
• Paint stains can be removed with lacquer thinners or dried paint can be carefully scraped with a razor blade.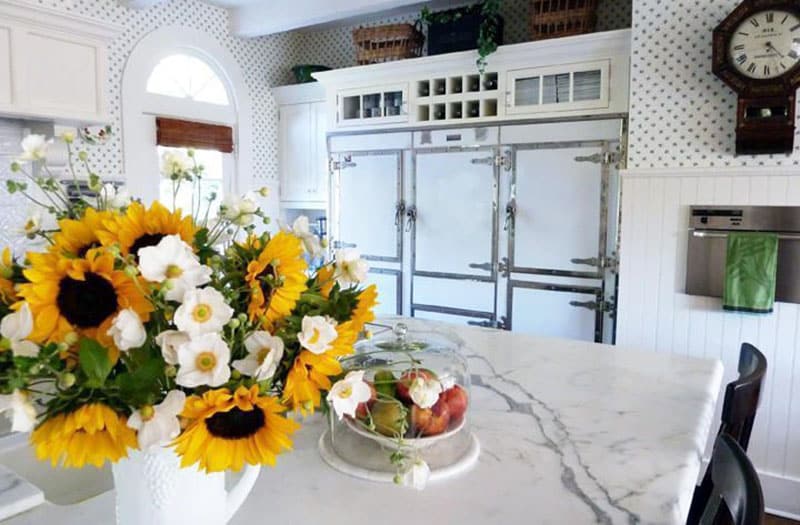 Tips to maintain the shine and polish of marble countertops
A spray sealant can be used once a month to protect your marble from etching and staining. Sealant basically delays the process of staining thus gives you time to act and clean the stain before it penetrates.
It is also recommended to use special counter top pads on your marble surface in case of a party or heavy meal arrangement on its surface to avoid stains and spills. Some extra effort will definitely save a great deal of time and energy.
Related Interior Design Posts You May Like:
Types of Kitchen Counters – Marble Kitchen Countertops – Cost of Marble Countertops – Kitchen Design Ideas