Here is a list of the best Airbnb management software programs including what it is and the benefits you can get from automating with Airbnb property management software.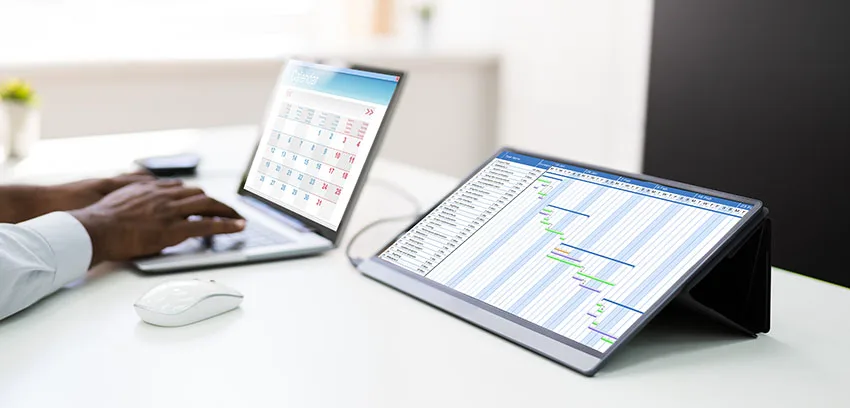 If you are an Airbnb host and you are managing a number of rentals, it is easy to overlook things. You might miss out on important inquiries, cleaning schedules, and worse, bookings. You don't want to get a one-star rating that might jeopardize your thriving business.
That's why using Airbnb property management software and host tools is very important. In case you're not familiar with it or just learning about this tool, this article gives you an overview of what property management software is and also a list of the top Airbnb management software to use.
What Is Property Management Software For Airbnb?
A very simple answer of what property management software does is it makes your life easier as a property manager.
How? It helps you organize your properties, owners, guests, finances, and accounts. It also streamlines other tasks like managing the pricing of your rentals, guest screening, posting rental vacancies, communicating with guests, and more.
Aside from streamlining operations, property management software also prevents any error from happening, such as overbooking or not being able to answer an inquiry or complaint. It also automates mundane day-to-day tasks, such as checking bookings, scheduling cleaners, seeing to your finances. In other words, it saves you time, money, and effort.
Some of the benefits you can get from using Airbnb management software include:
• Customer service satisfaction
• Attract positive reviews
• Boost your Airbnb ranking
• Synchronize calendar in real-time
• Efficient team management
• Easily manage multiple accounts
Best Airbnb Management Software
Here is a list of the best property management software according to Airbnb. It includes an overview of the software as well as some of its notable features.
Airhost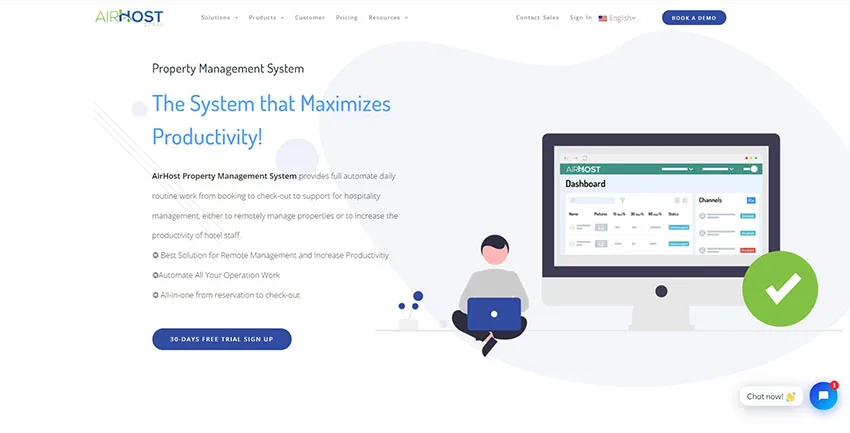 It's an all-in-one hospitality management system (HMS) that automates day-to-day operations from reservations to checkouts and payments. Its original purpose was to manage the founders' rental properties in Tokyo but evolved into a tool with many innovative and cool features.
Some of them include:
• Channel manager — automatically synchronizes your rates, discounts, and inventories
• PMS — allows you to manage your properties and team remotely
• Contactless Check-in & Upsell — manage your bookings, check-ins, payment processing, CRM, and POS.
• IoT Smart Lock – enhances your security without a physical lock and key
The software has three types of pricing plans — basic, pro, and premium. Initial setup can take up to two hours, but you will be assigned a support staff who will walk you through the whole process.
Airhost Website: https://www.airhost.co
Lodgify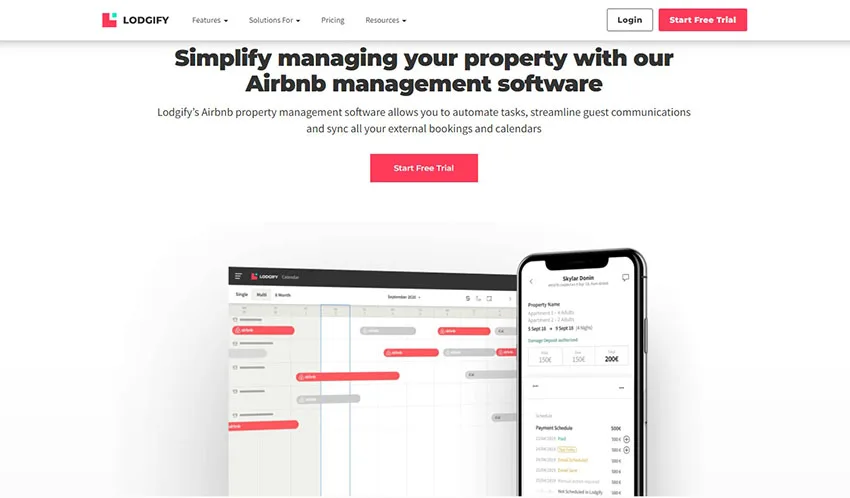 It is a cloud-based, full-service management software for property managers and owners. One of its notable features is it allows you to create your own website with ease. Through the software, your guests can directly book with you, saving you money from platform booking fees.
• Secure and powerful booking engine — allows you to receive bookings and payments instantly
• Reporting and analytics — allows you to compare and track your performance as well as oversee payments and revenues.
Lodgify Website: https://www.lodgify.com/
Guesty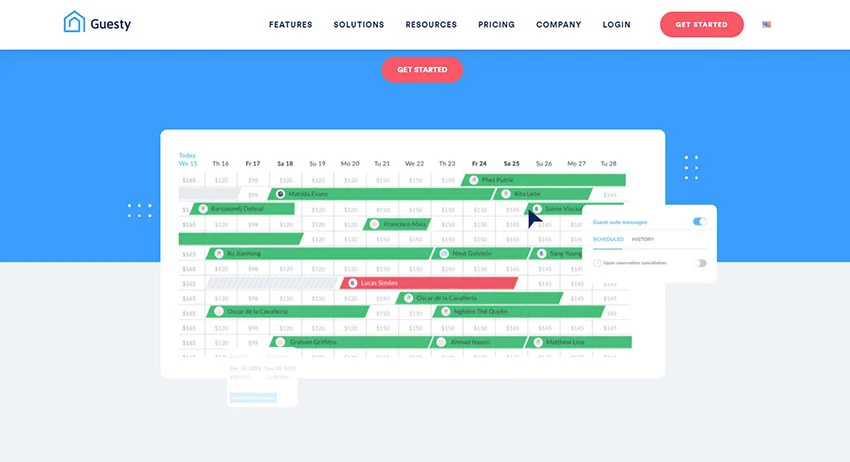 One of Guesty's standout features is its mobile integration. You can use it seamlessly on your desktop and mobile phone. It also allows you to create your own website and integrate a payment processing system. This feature allows property owners to take bookings minus the platform fees.
Lastly, it also has powerful analytics and reporting tool, giving you insight on how to increase your bookings.
• Integrates with multiple booking channels, such as Tripadvisor and Booking.com
• Integrates with other external management tools
• 24/7 Guest Communication Services, so you never miss talking to prospects and customers
Guesty Website: https://www.guesty.com/
iGMS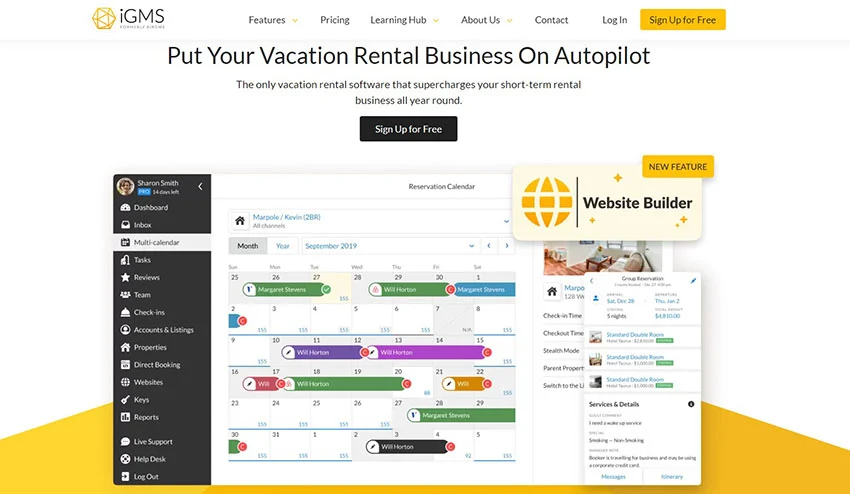 This property management software allows you to manage short-term daily operational tasks. You can also integrate it with other booking platforms, so you can monitor other bookings without worrying about double bookings.
Here are other noteworthy features of this property management app:
• Multi-platform synchronization — whether your listing is on Airbnb, HomeAway, or VRBO, iGMS integrates all of them so you do not miss any booking. It even combines all your inboxes into one big inbox, so you stay up-to-date on your inquiries
• Automated messaging — it takes care of repetitive questions by organizing common responses and allowing you to convert them into templates. What's more, you can personalize them so you don't have to waste your time attending to the same questions again and again. Instead, this feature does it for you.
• Multi-calendar dashboard — you can sync all your calendars here including platforms where iGMS has no direct integration, including TripAdvisor and Booking.com.
• Task management — helps you monitor all the tasks you need to do from start to end.
IGMS Website: https://www.igms.com/
Beds24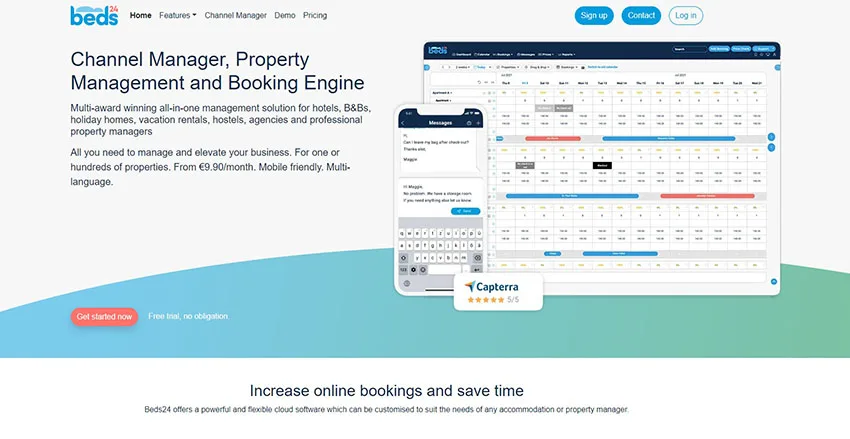 This property management software consolidates different online accounts into one. Like Guesty and Lodgify, it allows you to create your own website. One of Beds24 unique features is becoming an official Google Hotel Ads partner.
Therefore, those who use this app have the advantage of getting Google's best rate coverage and real-time prices, and their property increases its searchability on the search engine. Other property management feature includes:
• Wide range of apps and portals to integrate with, including Mailchimp, PayPal, Airbnb, Duve, Checkin, and more.
• A simple 2-click booking process
• Flexible price and discount options
• 24/7 online help and free support
Beds24 Website: https://www.beds24.com/
What Software Integrates With Airbnb?
There are two types of management software that integrate with Airbnb — property and channel management software.
As discussed above, property management software helps you manage all your rental properties easily and seamlessly. It basically takes care of all your bookings and other tasks, such as housekeeping, messaging guests, handling payments, and more.
A channel manager, on the other hand, distributes and manages your properties across different booking channels like Airbnb, TripAdvisor, Booking, Expedia, and more.
It also syncs all the information between the channels. For example, if a booking is made on one channel, it reduces the inventory across all other channels; thus, it avoids double bookings.
Here is a couple of channel management tools that double as a PMS which you can integrate with Airbnb.
Tokeet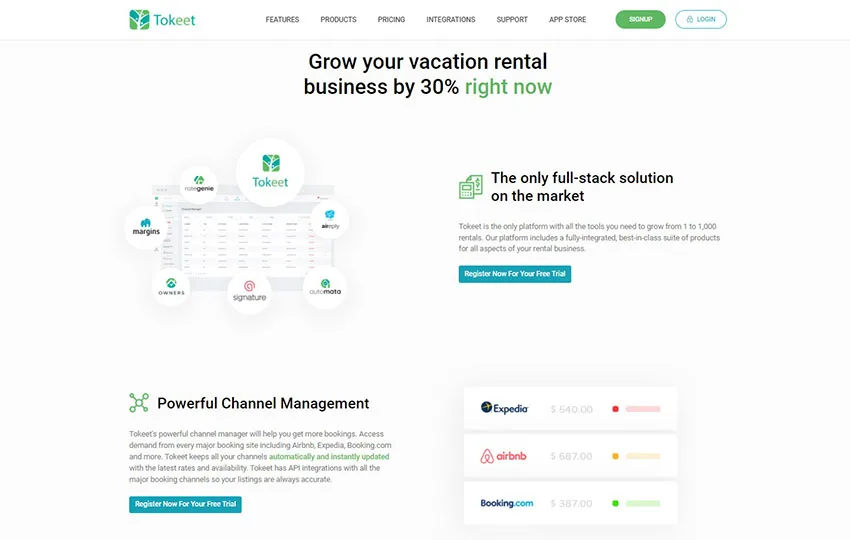 It is Airbnb's Preferred Software Partner 2022 — thanks to some standout features. Like Guesty and Lodgify, Tokeet allows you to create your own website with just a few clicks. The website supports one to thousands of rental properties. Here are some of its outstanding features:
• Connection wizard – allows you to connect with different booking channels like Airbnb, Expedia, and Tripadvisor. It has API integrations with all the major booking channels, making your listings accurate.
• Intuitive calendar – allows you to manage bookings, hold events, message guests, and many more.
• Rategenie – a dynamic pricing application that updates your rates every day with the perfect price across multiple channels. Its data-driven algorithms have increased the rental income of users up to 30 percent.
Tokeet Website: https://www.tokeet.com/
Eviivo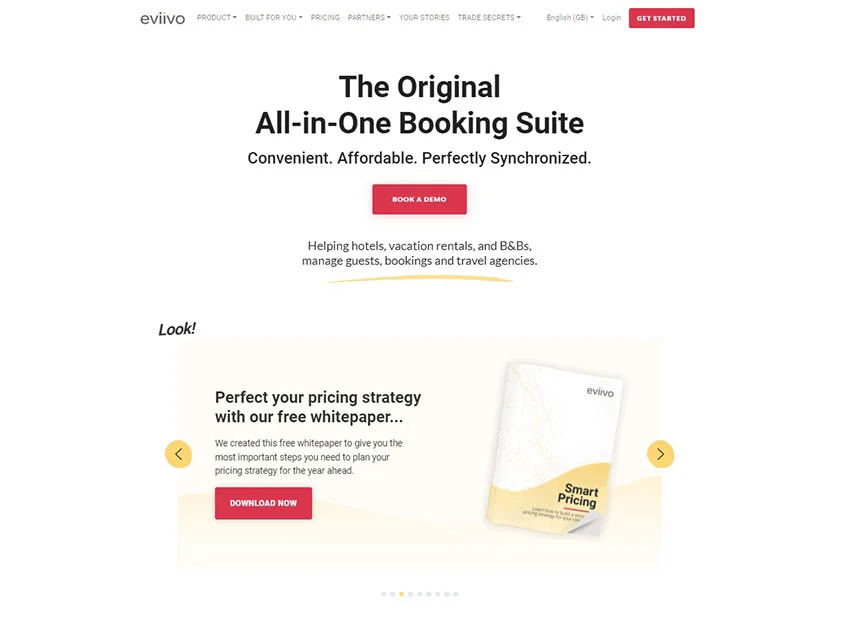 Just like Tokeet, Eviivo is both a property and channel management software. So, you can expect that aside from managing your properties, you can also manage your bookings on this app.
It also streamlines front office processes by automating payment collections and full card verification and pre-authorization no matter what platform they booked from.
Some of its property management features include:
• Guest Manager — it automates and personalizes your messaging to reflect your brand and style.
• Promo Manager — allows you to create eye-catching promos and offers that convert.
• Payment Manager — allows you to keep track of not only your prices but also your taxes and payments.
Eviivo Website: https://www.eviivo.com/
In Conclusion
Property management and channel software are very important to have a successful property rental business. Through them, you can successfully manage your properties, listings, tasks, and finances among others, leaving nothing to chance.
Airbnb management software automates everything, saving you the hassle of doing the most mundane tasks and allowing you to focus more on growing your business.
Visit our Airbnb hosting pros and cons guide fore more related content.