Discover how to decorate a half wall with information about what it is, the advantages of this wall type, and the best decorating tips to consider.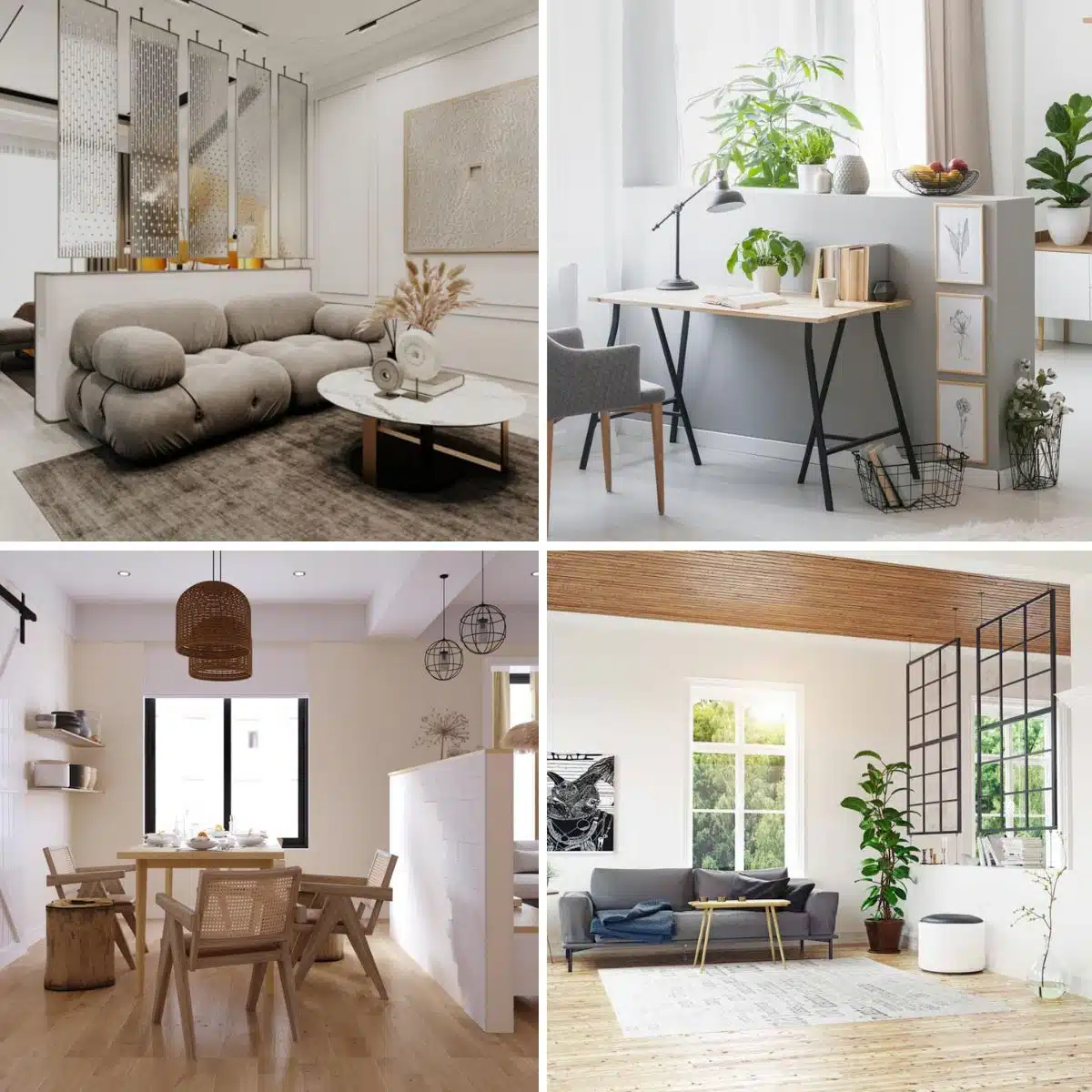 Half walls are a versatile feature that can be used for decoration, storage or both. This interior element has a lot of potential since it can be used in so many ways, you only need to be creative!
If you're having problems decorating that half wall then we've got you covered. Below we give you our very own guide on decorating a half wall, along with some tips on how you can make it a stunning feature in your home.
What Is a Half Wall?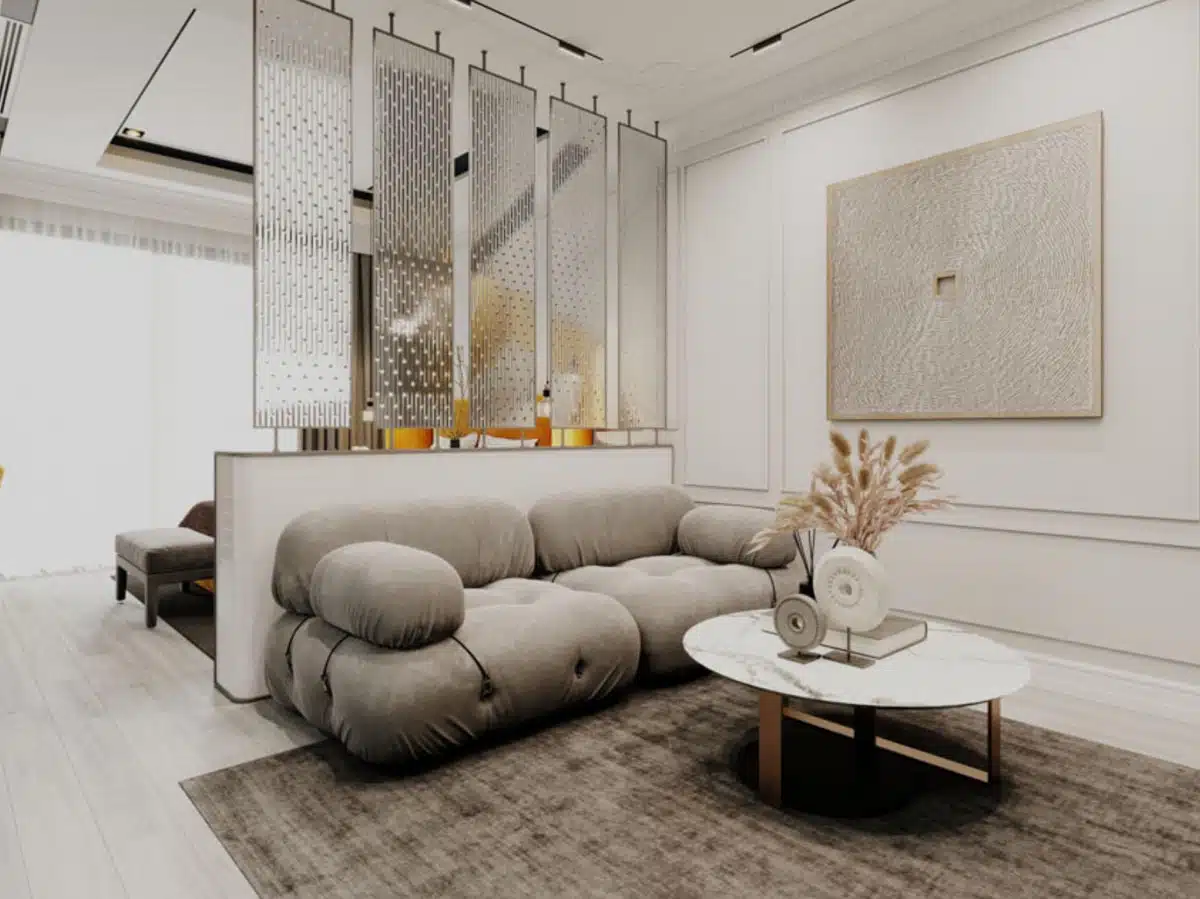 A half wall, also called a "pony wall" is a short wall that does not reach the ceiling. These low walls are used as partitions to divide large spaces while maintaining an open and airy feel throughout the home.
Sometimes, it is also referred to as a "cripple wall" or a "knee wall". Half walls are typically three feet high and made with wood, gypsum board or steel.
Advantages of a Half Wall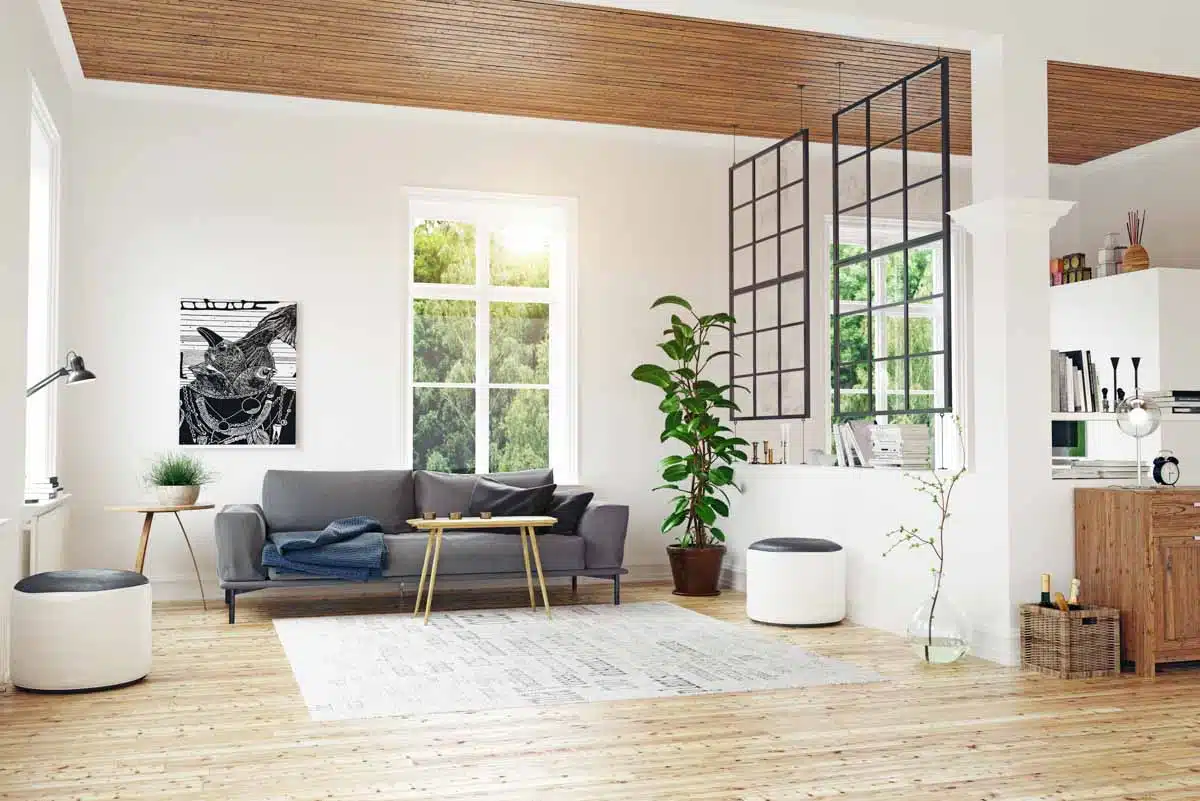 Half walls are the best solution if you want to divide and delineate spaces in your home while maintaining an airy feel, maximizing natural lighting, and providing easy access throughout the rooms. Short interior walls help prevent areas of the house from feeling too locked in.
In bathrooms, they can provide added privacy for toilets and showers. They are also frequently used to frame a specific nook or space such as a kitchen to create a more open feel.
Tips For Decorating a Short Wall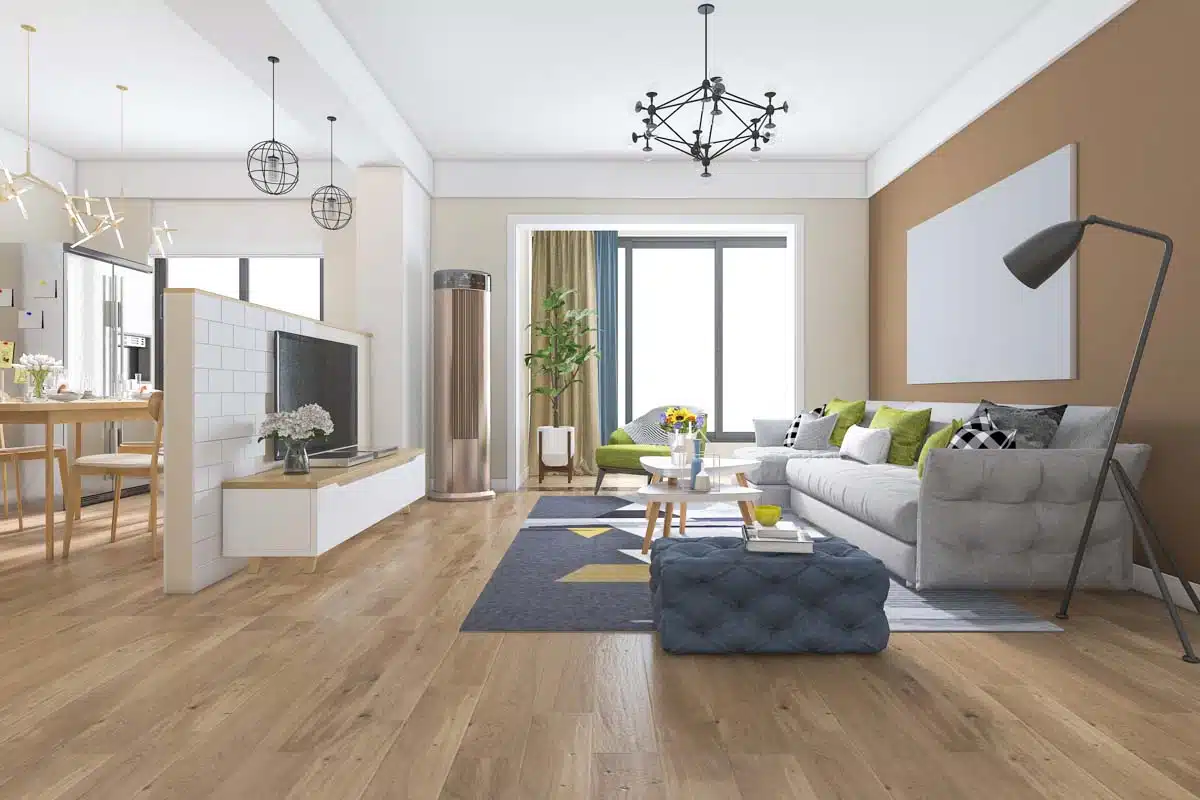 Below are some of the best ideas to decorate a half wall:
Try a different finish to create an accent wall: You can easily give your half wall a fresh updated look using paint, however there are some other special finishes you can try out to make it more visually appealing. Just make sure to select colors or patterns that match the rest of your room to create a cohesive overall look.
Wallpaper: Wallpaper is a great way to add some texture, color and personality to a half wall. If you are going for a more laid back vibe, try prints like geometric patterns or stripes. Whereas if you are going for a more formal look, opt for textured types of wallpaper in solid neutrals.
Wall decals or murals: Decorating a half wall with some decals or murals can help render a more personalized look. When choosing what decals or murals to paint, select one that fits the motif of your home. For example, if your home is tropical themed, try palm and leaves in various shades of green.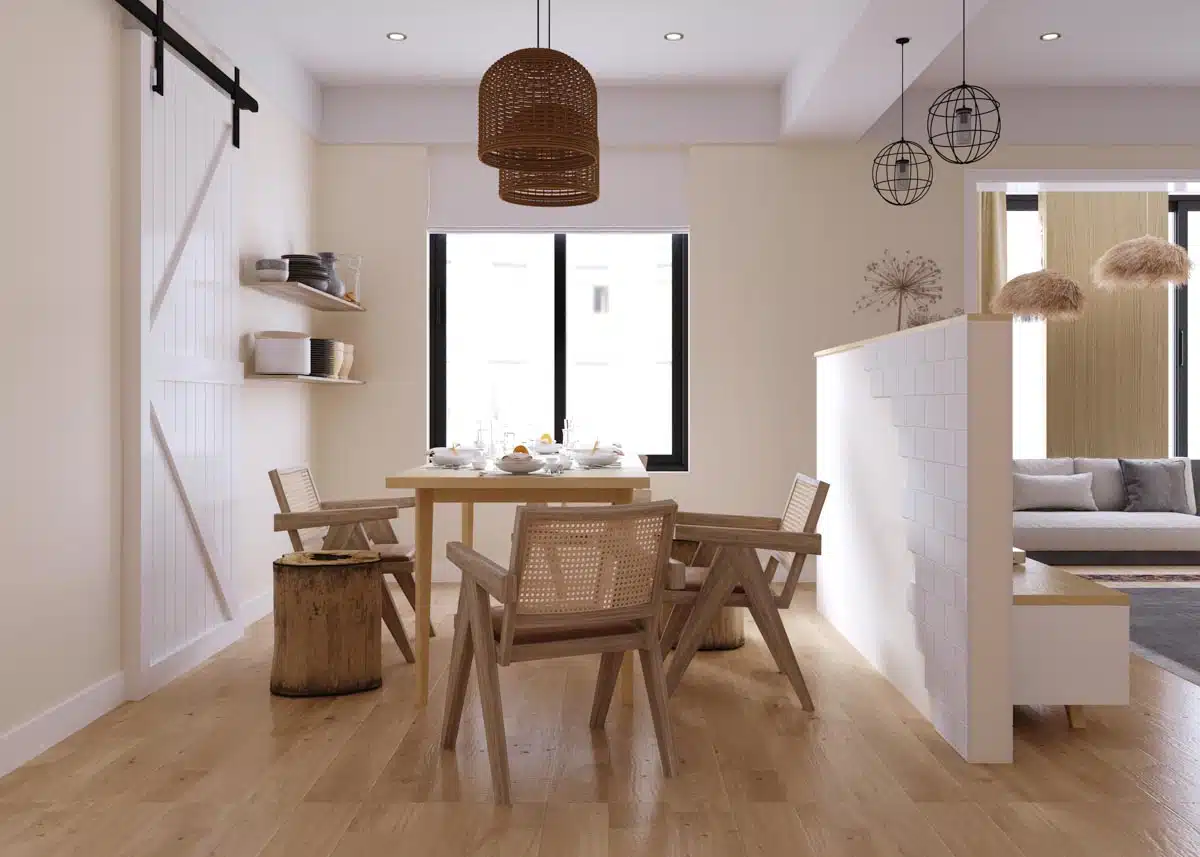 Accent tiles: If you want to spruce up your half wall, accent tiles are another ideal fix. This is suitable for half walls that function as bathroom separators. For example, mosaic tiles can instantly highlight a dull half wall between the shower area and the water closet.
Chalkboard paint: Chalkboard paint gives your half wall a unique yet functional look. Use it to write memos, reminders or even shopping lists, but what's also best about it is that kids will enjoy using it for doodling too.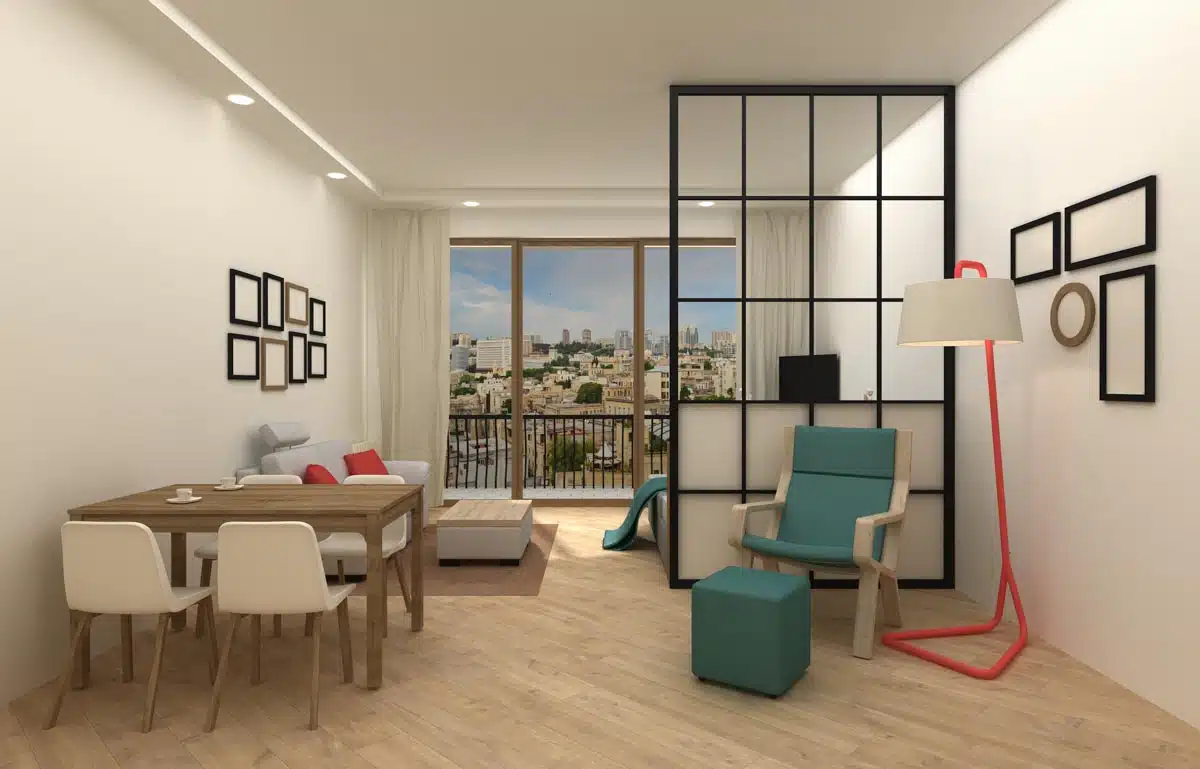 Half Wall Paneling: Paneling is a relatively inexpensive way to decorate a half wall. You can choose from wood wall paneling, fabric or get more creative with your own material. Paneling is also easy to install which makes it a DIY friendly option. Paneling is a great option especially if your home has a traditional or classic style.
Use it as a gallery wall to showcase memories: Hang a collection of photographs in various shapes and sizes of frames and arrange them creatively. Alternatively, you can also showcase art works or framed prints. To keep things looking fresh, change your framed prints seasonally or whenever you like.
If your home has a more traditional or contemporary style, try to arrange your gallery half wall in a symmetric manner, while if it is more modern, opt for an asymmetrical design.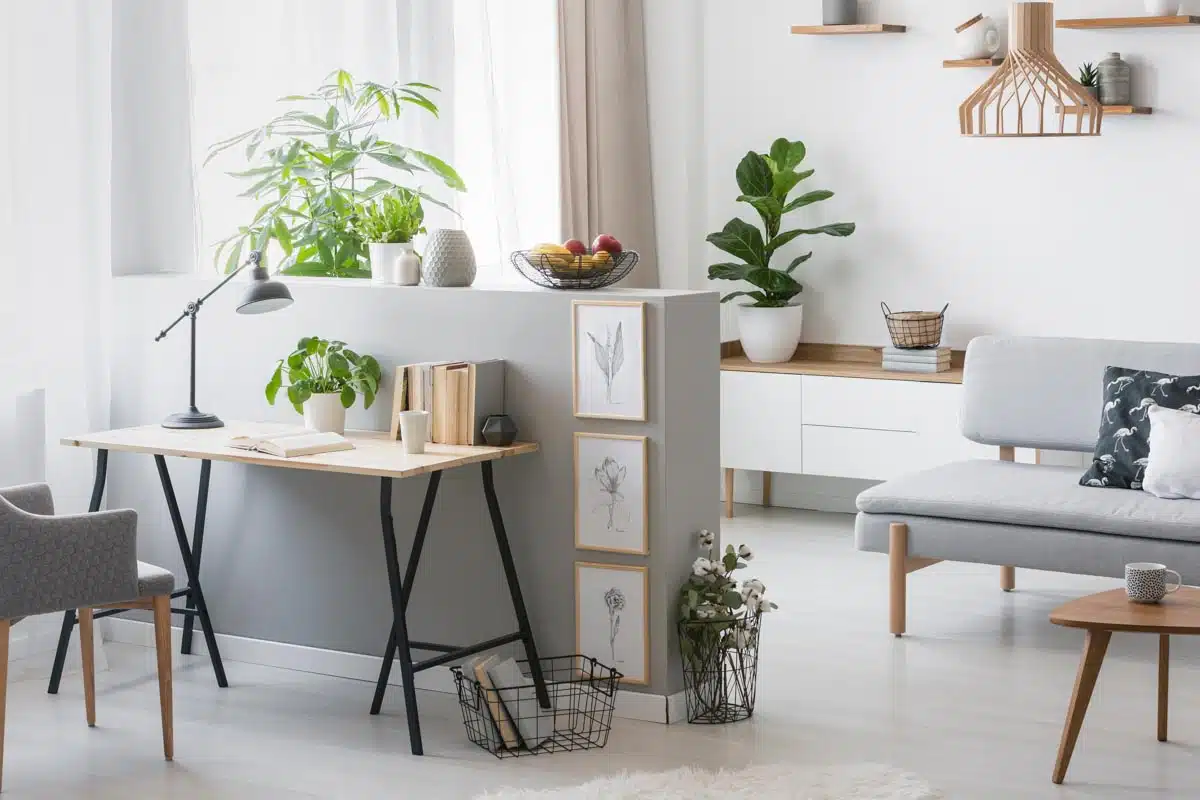 Contrasting Colors: Painting a half wall with two contrasting colors can help to add depth and dimension to it. You can paint the bottom half of the wall with a lighter shade and the top half with a darker shade of the same color, like beige and tan.
Install shelvings for a stunning display: Shelves are a simple yet visually appealing decorating choice for half walls. Shelves are very practical and functional additions since they provide extra storage which can be used to display decorative items, mementos, collections or indoor plants.
Incorporating elements like photos, knick-knacks, vases, clocks, magazines, candlesticks, hooks, and art into your design can bring in your own personal touch.
When decorating your half wall with shelving, be sure to consider the height of the space and placement of the ledges. Make your display interesting by combining a mix of items and arranging them aesthetically by balancing their colors and sizes. While if you want a more cohesive look, opt for decor with similar materials and colors.
You can install shelves using L- shaped brackets or concealed type brackets for a more seamless look. Floating shelves can be easily purchased online, in local hardwares or big box furniture stores. Alternatively, you can consider custom built-in shelvings for a more personalized design.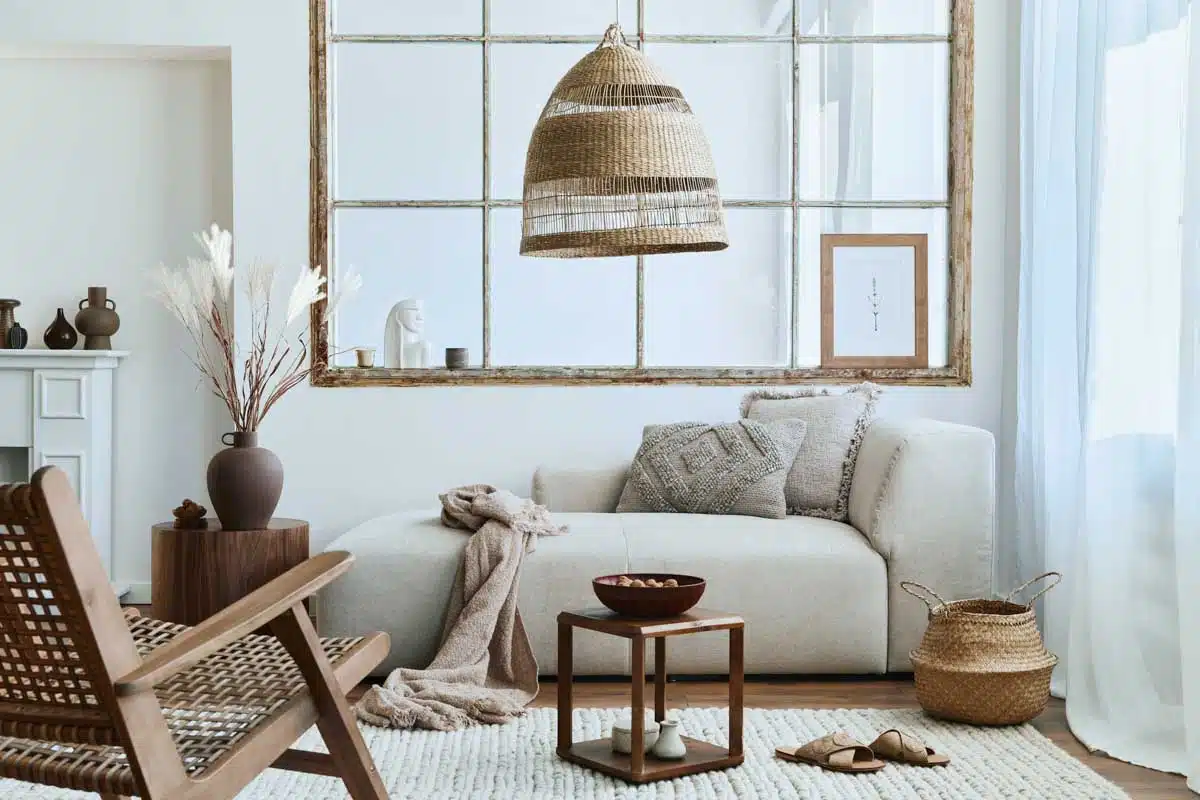 Create an illusion of space through the use of mirrors: If your home has a limited space, you can hang mirrors on your half wall to create an illusion of a bigger space. Mirrors reflect light, thus helping make a room appear brighter. When choosing the right mirrors to decorate a half wall, opt for those with interesting frames.
Mirrors help bring in more light, and a large mirror can make small rooms look larger. Mirror, Mirror Off the Wall: How I Learned to Love My Body – Kjerstin Gruys
Create a reading nook: If you are an avid reader, you can also use a half wall to showcase your books. This provides a great way to create a focal point in your home. Install a ledge to your half wall , then organize your book according to a theme or motif to make it visually attractive.
If you don't want to use shelving, you can use a bookcase with your favorite books and magazines. To make it more visually appealing, reserve the top rack for a few appealing home decor accessories.
If your spot doesn't have windows with a lot of natural light, make sure to add multiple lamps or downlights to illuminate the space. Adding comfy area rugs can also help designate the space as a reading nook.
Convert it to a wine rack for displaying your collection: As mentioned, a half wall is one of the best places to create extra storage space and one option is to put your wine bottles in it. This is very useful especially when you want to grab a drink for your guests. If you want to make your set-up more complete, you can upgrade it into a mini bar and add in some barware, coasters and wine glasses.
Opt for greenery and flowers for a refreshing look: Plants and flowers can instantly add color and life to a home. On top of that, they help purify the air. Consider adding indoor plants to your half wall to give the space an organic vibe. Opt for low maintenance plants and those that thrive well in low sunlight areas.
Are there any essential home decor products we missed for decorating a wall ledge? Share your experience and favorite items you like to use for design ideas in the comments. You can see more related content in our article about the different types of room dividers on this page.