Find out if you're home is rental-ready in our list of Airbnb bathroom essentials, including basic hygiene supplies, must-have fixtures & accessories.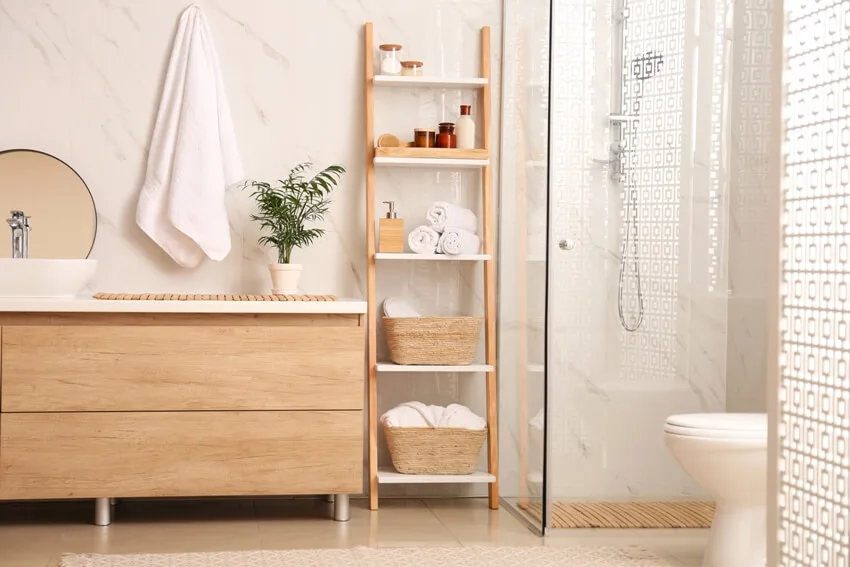 Sprucing up your Airbnb home to be ready for guests requires special attention regarding your bathroom. More than just the general cleanliness of the area, you need to prepare the necessary items that will make your guests' stay more than just a comfortable one.
And this is the opportunity to make a good impression on your guests and get them to rent your place again. It can also transform into a positive review of your property.
Every guest reacts differently to how your home is organized. One thing that will always be a plus note though, is having a well-stocked bathroom. So, prepare the following bathroom essentials to keep those five-star reviews and guests coming:
Basic Hygiene Supplies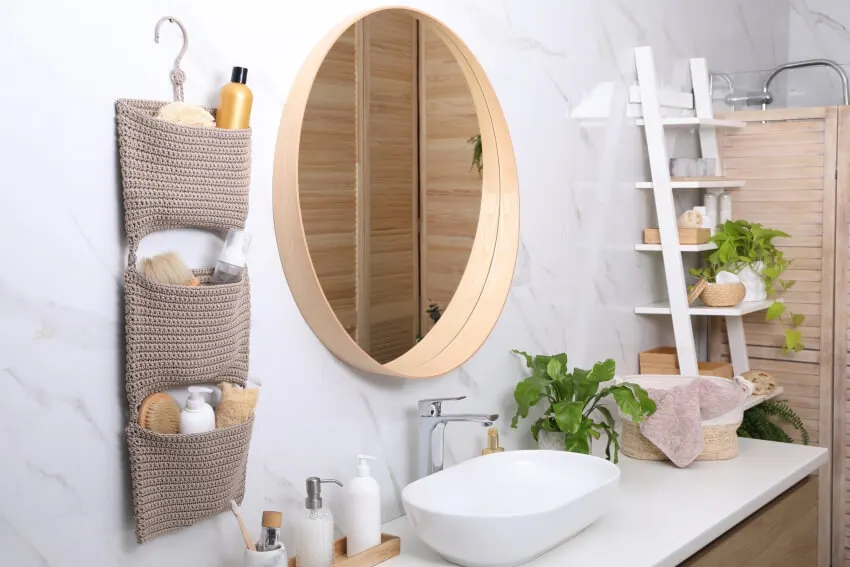 It is a standard to prepare basic hygiene supplies in your bathroom if you are expecting guests over. And yes, while it may not be a requirement, it is just common sense to prepare some of the basic hygiene supplies that your guests can use.

Here is a checklist of the basic hygiene items needed for an Airbnb rental bathroom:
• Hand and BathSoap
• Shampoo
• Body wash
• Conditioner
• Hand lotion
• One-time toothbrush and toothpaste
• Toilet paper
• A Clean Set of Towels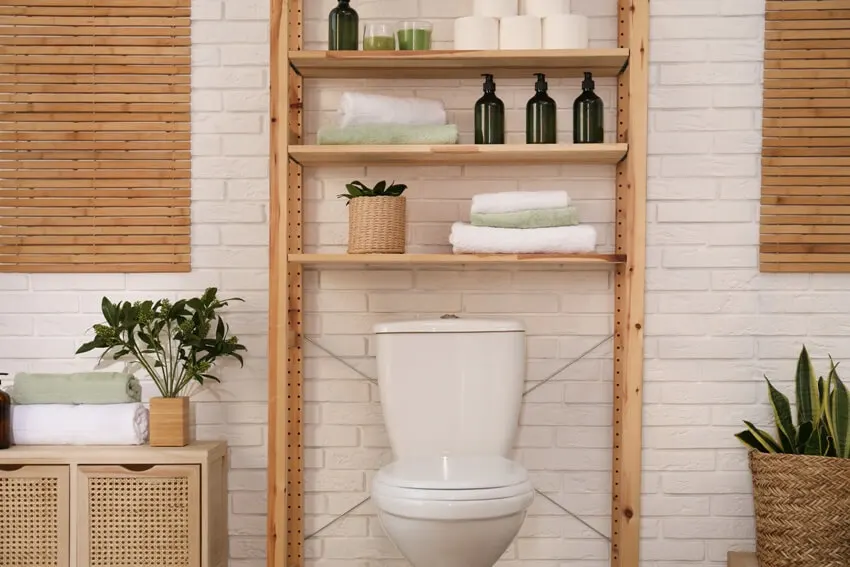 These toiletries are essential, and you need to have a supply in bulk. For soap, shampoo, body wash, conditioner, and hand wash, choose unscented or neutral scents to guarantee your guests won't have allergic problems.
Put them in small bottles meant for one-time use, but make sure that you have a bulk supply to accommodate the number of guests and days that they will stay on your property.
Toilet paper must also be available in bulk, considering it is the top and consistent problem that most Airbnb bathrooms experience. And with guests, they typically purchase whatever supply you don't have, and you will hear about it in the reviews.
And finally, a clean set of towels is a non-negotiable element and should be available and accessible to guests. You can also include a supply of tampons and a first aid kit for safety purposes. See our guide to bathroom essentials checklist and must-haves here.
Bathroom Must-Have Fixtures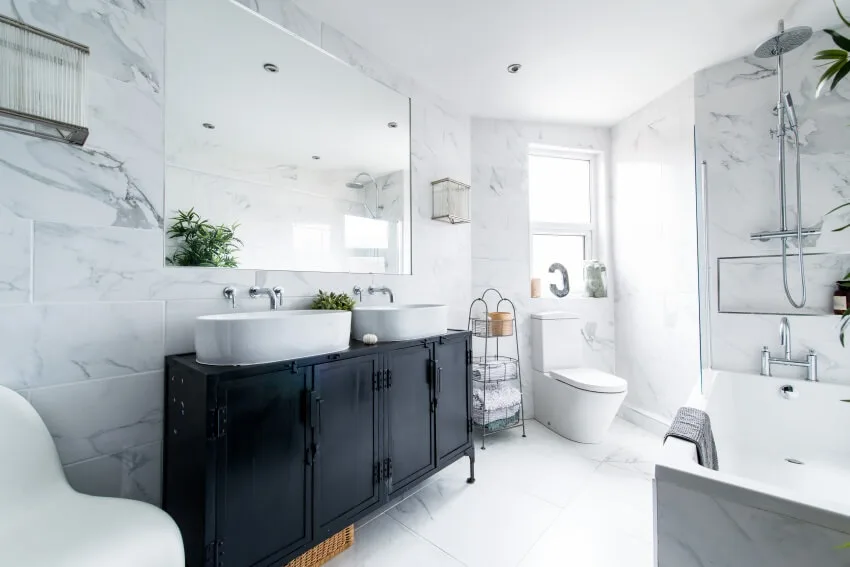 Besides the basic hygiene supplies, you also need the must-have fixtures installed in your bathroom. And while a toilet, sink, and tub (sometimes!) are common sense, there are other additions you can consider, including the following:
• Proper Shower Fixtures – You can upgrade your shower fixture to include a shower hose and an adjustable water pressure shower head, improving your guests' showering experience. If you don't have the budget for an upgrade, ensure your shower is limescale-free and has enough water pressure.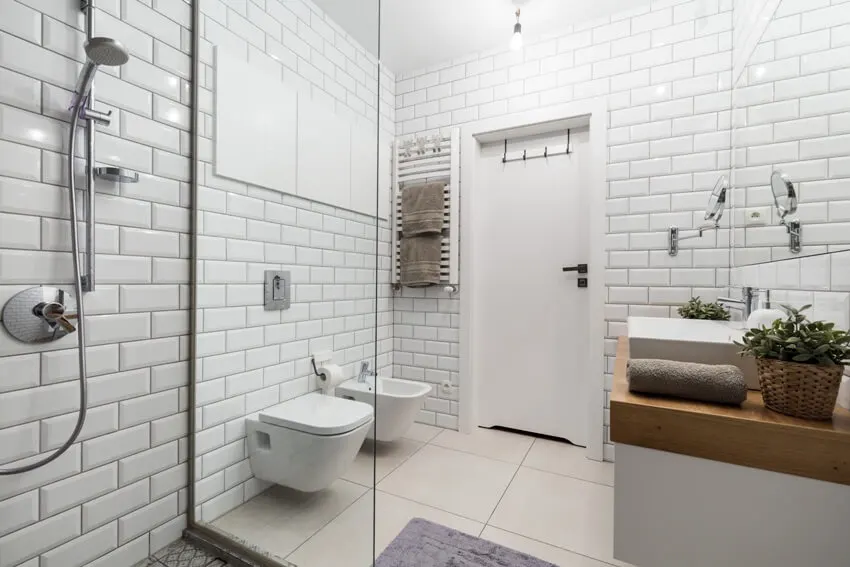 • Hot Water – While this may seem obvious, hot water is essential in your Airbnb bathroom. It may only be an option since some guests like a cold shower, but giving them the control to decide will be a positive note on your part.
• Mirror with Good Lighting – This is an excellent addition and attraction you can install in your bathroom. Looking in the mirror with good lighting is a perfect attraction for guests fond of taking selfies and posting on social media. (This can even turn into a good review!) Check out our guide to the types of mirrors for more ideas.
• Outlet with Night Light – An outlet will be useful not just for your dryer (which you will be providing) but also for your electric toothbrush, curling iron, and electric facial hair trimmer. With a good night light, guests won't have to reach over in the dark for the bathroom outlet.
• Good Ventilation – To keep your room fresh-smelling and mold-free, good ventilation is necessary, and this can come in the form of a solid fan that guests can turn on whenever necessary. You can have this linked with the light for convenience.
• Plumbing and Septic System Reminder – This feature can serve as a gentle nudge to remind guests to flush nothing but natural waste and even avoid flushing toilet paper as much as possible.
Bathroom Accessories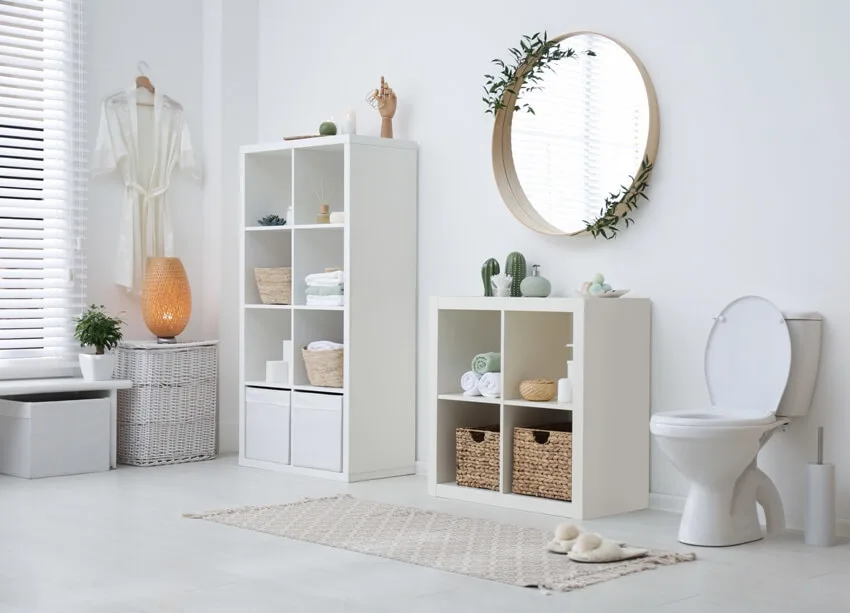 There are also specific accessories your Airbnb bathroom needs to cater to your guests more efficiently. This checklist of bathroom accessories serves different functions, but they all make your guests' stay more comfortable.
• Hooks – If you have a small bathroom, hooks work well as storage where you can hand your towels and clothes. And with many designs, you can pick out elegant or modern hooks, depending on your room style. For optimal space, install your hooks on the back of the door.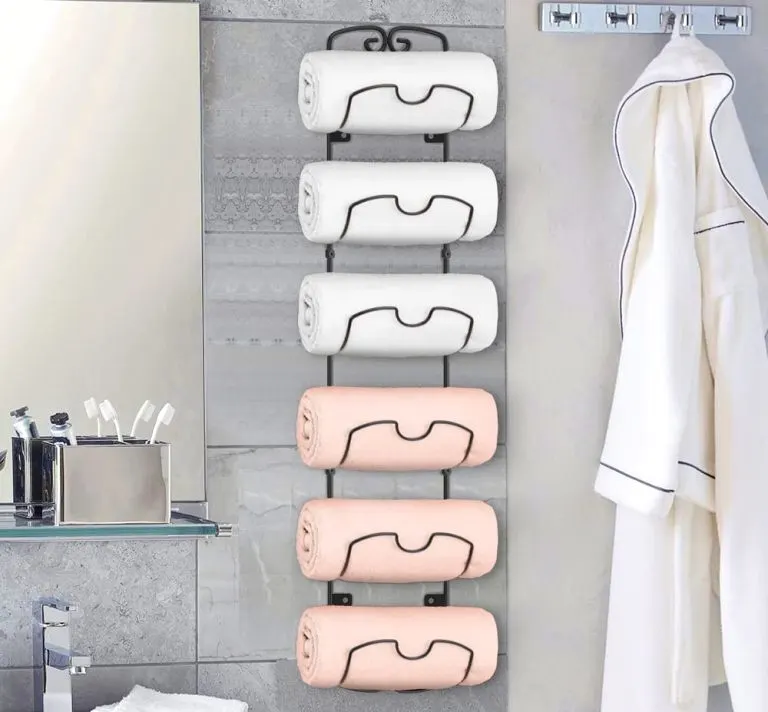 See this wall-mounted towel rack at Amazon [sponsored link]
• Towel Racks (Clothing Drying Rack) – If you're not into hooks, mount towel racks to your bathroom walls instead. They can be an excellent choice if you have enough wall space to accommodate them. And compared to hooks, they have less chance of your towels and clothes slipping to the floor.
• Shelves – If your bathroom has more space, you can have shelves inside so guests can place their personal bath items (washcloths and loofas) on them. And once you have shelves, place some of the supplies you've prepared for your guests.
• Bath Floor Mat (Foot Towels) – As a functional decor, a floor bath mat provides more texture and a safer bathroom floor for your guests. More than just preventing your guests from slipping, you also get to protect your floor from excess moisture. It also prevents bacteria and mold buildup, and they also are machine washable and easy to clean.
• Trash Bin – Install a trash can in common areas where people throw something out. For the bathroom, this is important because guests will throw out used toiletries, and a bin needs to be available for that to keep the area clean.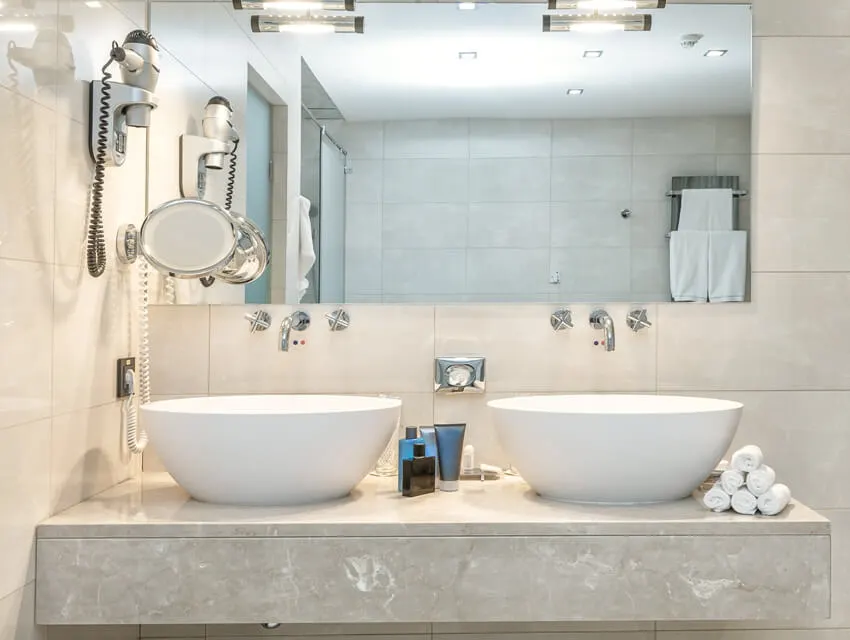 • Hairdryer – Putting a hairdryer in the bathroom is necessary as guests prepare for their day. Many use hairdryers as part of their morning routine, so you should be able to give them that option as they stay on your property.
• Air Freshener – More than just good ventilation, adding an air freshener can help establish a comfortable and sweet-smelling bathroom that guests would love to stay in.
• Plunger – While you don't want any mishap to happen while your guests stay on your property, on the chance that something does, discreetly tuck a plunger behind the toilet for your guests to use when necessary. Additionally, it's a good idea to have a cleaner and toilet brush on hand for cleaning crews.

When preparing your bathroom for guests, you need to take into account all the possible needs that they will have while staying on your property. Make an excellent impression by choosing functional decor that can spruce up your room design.
You can even add a travel-size toiletry basket complete with all the necessary items in small sizes, including toothbrush and toothpaste, deodorant, mouthwash, comb, and even hairspray. Take the chance to get a five-star review with this.
See more related content in our article about Airbnb host checklist guide on this page.