Find out the pros and cons of filling in a pool, including all the advantages, problems, potential cost savings, how long it takes, and if it's a good idea for your home.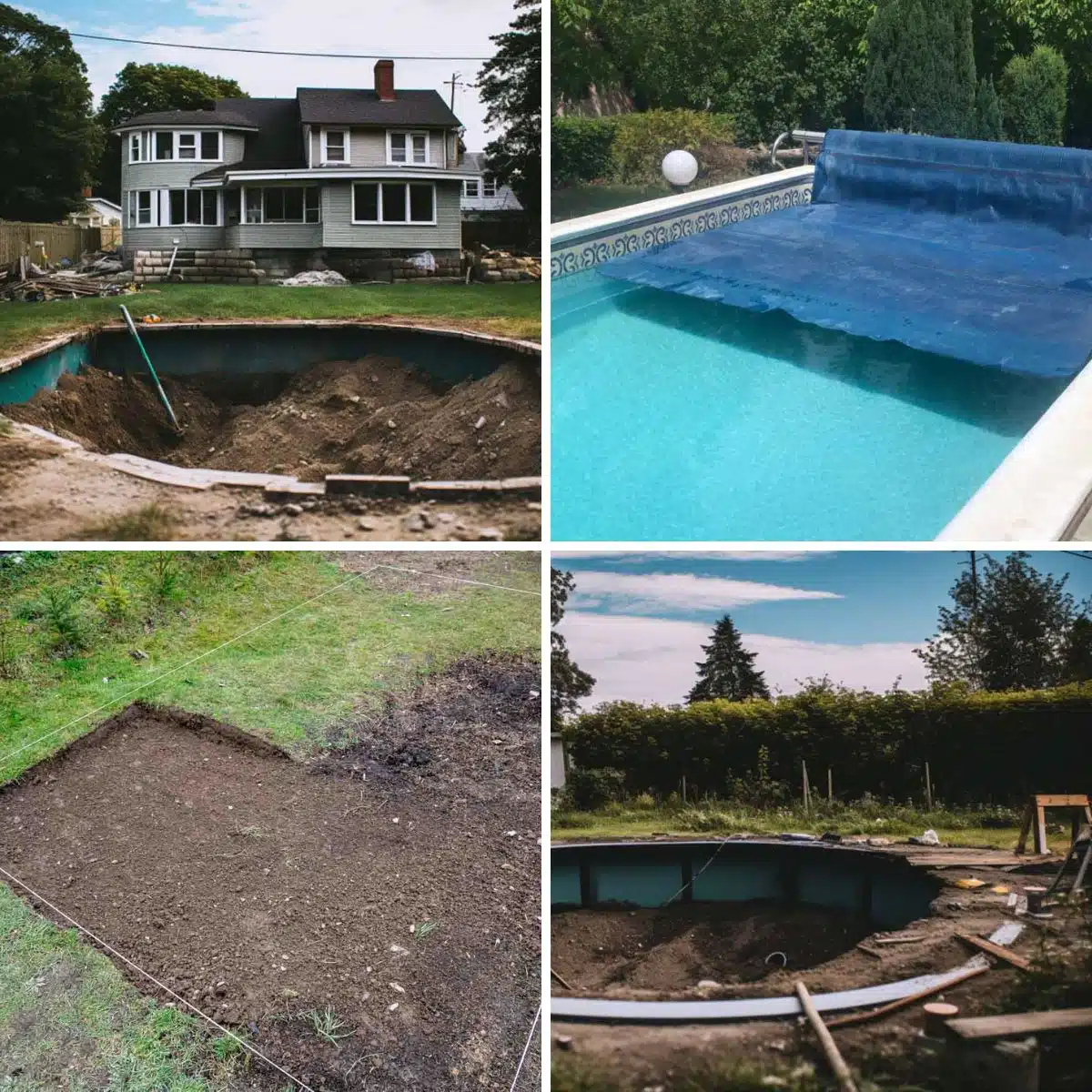 Filling in a pool is not an easy task that can be effortlessly achieved in a snap. Indeed, it is a major decision that should be well-thought-out.
Filling the area is not just simply eliminating the overall function and presence of your current swimming pool. Rather, it's more about converting the space into a functional and customizable outdoor design that may benefit the entire household.
How, then, can you determine whether filling in your pool is a wise decision or not? Weigh its pros and cons. By doing so, you can identify certain guiding factors that will lead you to the best exterior project option.
Advantages Of Filling A Pool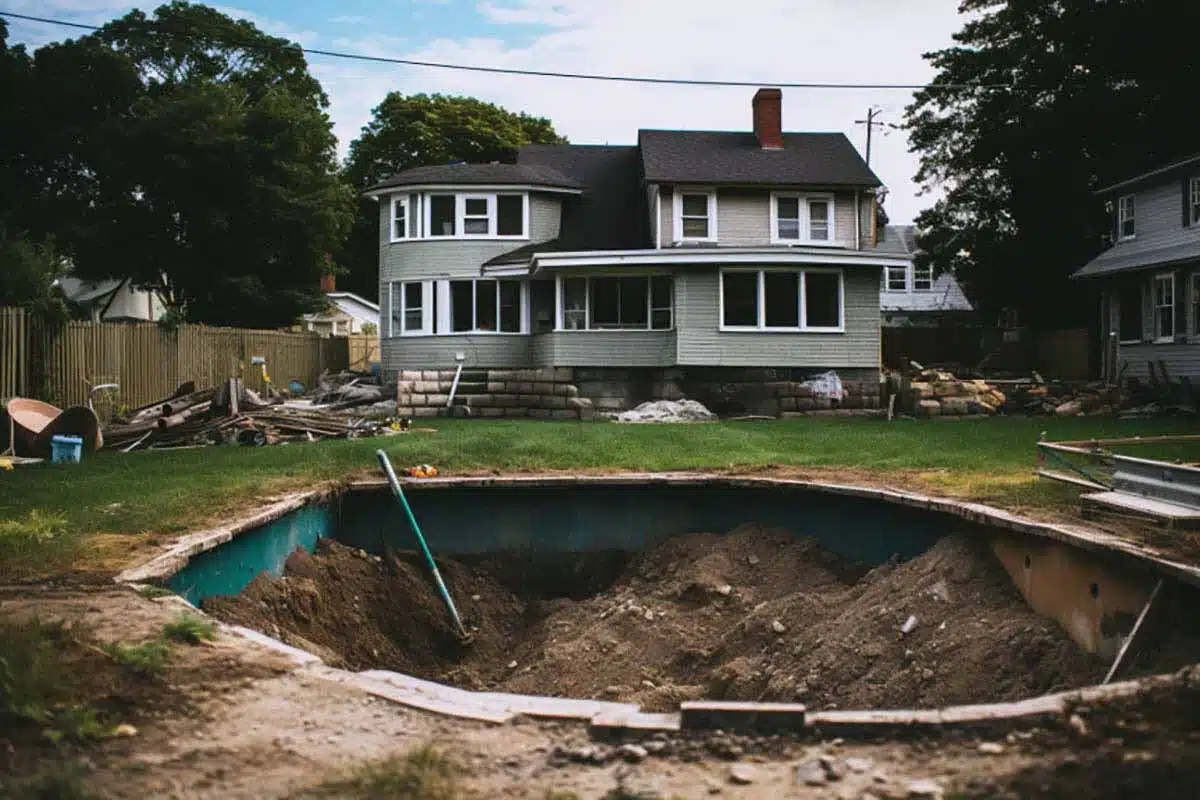 Filling in your pool may offer many benefits that will undoubtedly revamp your backyard and provide a more relaxing and unique unwinding experience. Among the many benefits are as follows:
You Can Smartly Maximize Your Outdoor Space: The best advantage you can experience is you can enhance, maximize, and expand the valuable space in your property. Although pools can offer exceptional relaxation and fun, they can occupy a considerable amount of space within the residence.
Once you decide on filling, you can renovate your outdoor space and create an entirely new atmosphere. You can use the space to throw parties, handle gatherings, establish a garden, design a landscaping feature, build a mini basketball court, playground, spacious patios, and many more.
You Can Greatly Enhance the Safety Levels of Your Outdoor Space: Even though having a pool can offer fun and relaxation, it may still be a risky addition to your house, particularly if there are small kids or even pets that reside in your house. Even when well-supervised, harmful accidents such as slipping and drowning may still possibly occur.
However, if you remove it, there is no doubt that the safety levels of your outdoor space will greatly increase as the household will already be free from the possible risks associated with an unattended body of water.
For households with overly active children, handicapped family members, or pets, removal will increase safety, provide peace of mind, and minimize the constant need for supervision.
No Need to Fuss About Complicated Pool Maintenance Anymore: One of the things that many homeowners dislike about them is the need for persistent and complicated maintenance, which can be very tiresome, costly, time-consuming, and laborious.
With removal, you won't have to worry about undertaking activities such as cleaning, repairing, and performing water treatments.
On average, maintaining a pool may consume around 5 to 6 hours weekly, involving vigorous cleaning, chemical balancing, and equipment upkeep. Also, opening it up in the spring and closing it in the fall may take 4-8 hours.
Its elimination will surely translate to huge time savings over a year, around 120 to 240 hours every year – a massive amount of time that can be redirected toward more worthwhile and meaningful outdoor activities and projects.
You Can Save Energy Costs: Special equipment such as heaters, pumps, and pool lighting fixtures all consume energy, which may add to your overall energy costs. But if you are going to eliminate the usage, then there will be no need to operate energy-wasting equipment anymore, which would be very beneficial to reducing your energy expenditures.
To give you clear ideas, operating heaters, pumps, and other equipment could add thousands of dollars annually to your energy bills per Energy.gov.
Here are some estimates for yearly operating costs:
• Pumps – $300 to $800
• Heater – $500 to $2,500
• Filtration Systems – $100 to $300
• Lighting – $50 to $200
• Automatic Cleaners – $100 to $300
• Chemicals (Chlorine, pH Adjusters, etc) – $200 to $500
But if you get rid of these pool-related devices, you can expect massive savings, decreasing your annual energy costs by around 30% to 50%. Approximately, you can save around $2,000 to $5,000 annually in energy, cleaning, and chemical treatment costs.
Cleaning a pool or spa is essential if you expect to maintain healthy and balanced water quality, keep systems and equipment operating smoothly, and avoid various serious structural and health problems down the road. – Black & Decker The Complete Guide: Maintain Your Pool & Spa Repair & Upkeep Made Easy, Rich Binsacca
You Can Freely Modify and Upgrade the Aesthetics of Your Outdoor Living Space: Once the transformation process is finished, you have the utmost opportunity to customize your outdoor living space according to your current needs and wants.
And yes, since the space is transformed, you can make the space more aesthetically appealing by placing outdoor structures, landscaping features, hardscape details, and lush gardens. With the new area, you can create a more inviting outdoor atmosphere that can accommodate your guests and allow you to socialize with them.
You Can Potentially Increase the Appeal of Your Property: When the repurposing of your pool space is carefully, professionally, and creatively thought through, you can potentially increase your property's appeal, which may be beneficial if you plan to market your property over time. Plenty of homebuyers appreciate a well-remodeled, customizable outdoor living space.
Moreover, removing it adds usable space in your backyard, allowing prospective homebuyers to utilize the outdoor space and eliminating maintenance and safety concerns.
The demand for having a backyard swimming area may vary by region as well as buyer demographic. Homebuyers often prefer a more functional and easy-to-customize outdoor space, particularly if they are not fond of swimming or have easy access to alternative swimming areas like beaches, community pools, or lakes.
In terms of increasing property value, elimination may either become a pro or a con, so it's critical to consult a real estate professional who can give you accurate insights about your plans and ideas regarding potential returns on investment.
Problems With Filling In An Inground Pool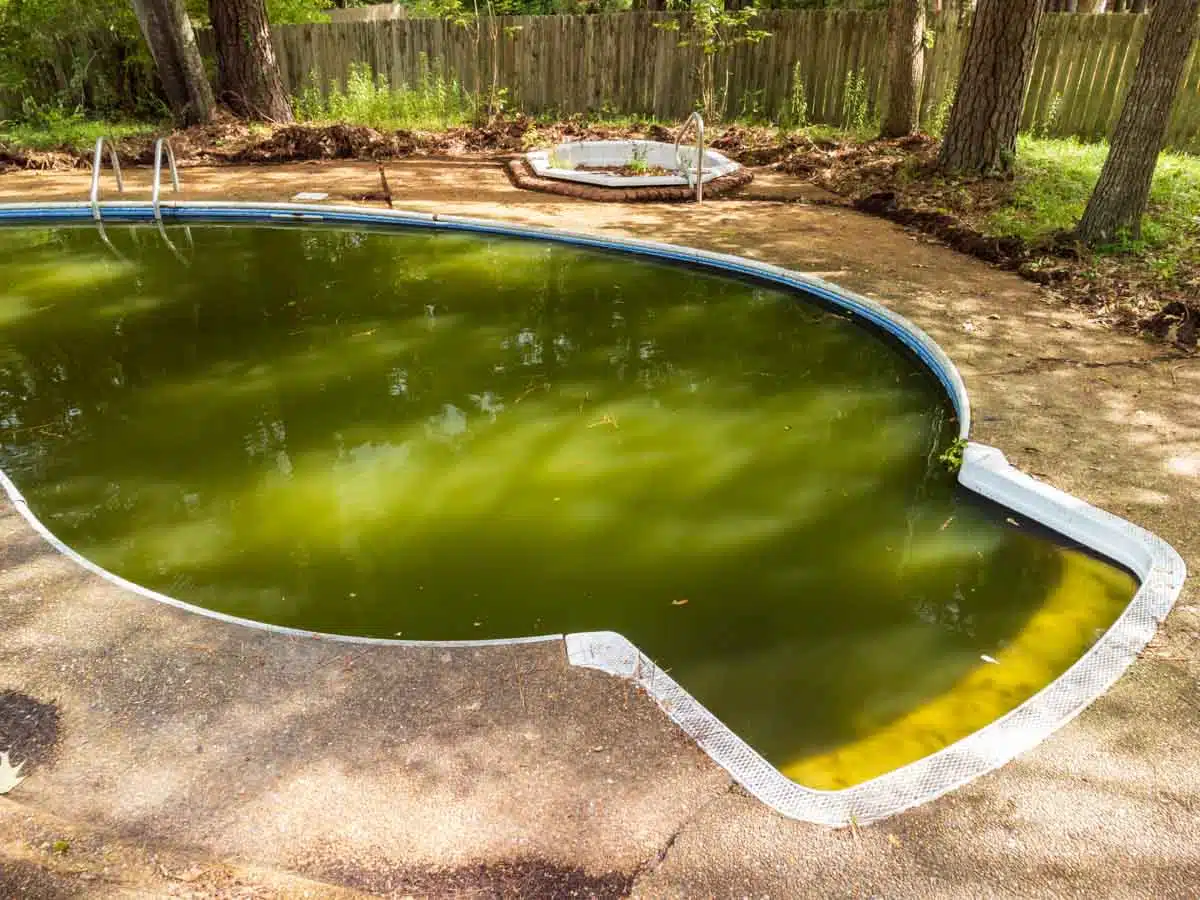 As mentioned above, filling in your pool can be very beneficial functionality-, practicality-, and aesthetics-wise. However, just like any remodeling procedure, this construction process also has its set of potential problems, which are also as follows:
The Upfront Costs of Filling in a Pool May be Expensive: We stated earlier that filling in an inground structure may cut energy costs. However, the removal process may necessitate slightly high costs, though it will mainly depend on several factors, including the size of the entire area, depth, local regulations, etc.
Generally speaking, the costs that are associated with filling in a pool would normally include deep excavation, material disposal, backfilling, and cleaning. Homeowners should be prepared for upfront costs ranging from $3,000 to $7,000.
So, once you decide on removal, proper and organized budgeting is necessary to ascertain a successful and smooth transformation.
You Have to Test the Quality and Condition of Your Soil First: To achieve a successful removal, the quality and condition of your soil should be tested first since ensuring correct compaction is a requirement. This is a critical step because it will help avert issues such as subsidence and settling.
Even so, before doing this, you must consult with contractors or soil specialists to help you evaluate your soil quality and condition and undertake necessary measures.
Regulatory and Permits Compliance is Necessary: Before you begin, you must ensure that you adhere to local requirements and regulations in your community. Thus, complying with zoning standards and acquiring required permits should be done initially.
Remember that if you fail to do these crucial steps, you may encounter legal issues, unwanted delays in your removal procedure, and charges. So, before beginning, make sure to initially consult with expert contractors and local authorities so no laws will be violated.
Increased Probability of Sinkhole: Some locations may pose sinkhole risks, making filling in a bad idea. The probability of sinkholes could pose a major threat to the overall stability of your property.
You have to receive professional guidance and complete comprehension of local geology first before starting the process. Plus, proper backfilling and expert engineering practices should be performed first to reduce the risk of sinkholes.
You Lose the Benefits Of Enjoying the Water – One of the biggest problems to contend with is once it's taken out, you will no longer get to enjoy the benefits of swimming or playing with friends and family during the warm summer months.
If you still enjoy using it, but it needs repairs, you should consider getting several quotes from local businesses to see how much money the work would cost. By weighting the cost of repair demolition, you can best determine if one of these options is better.
How Long Does It Take To Fill A Pool?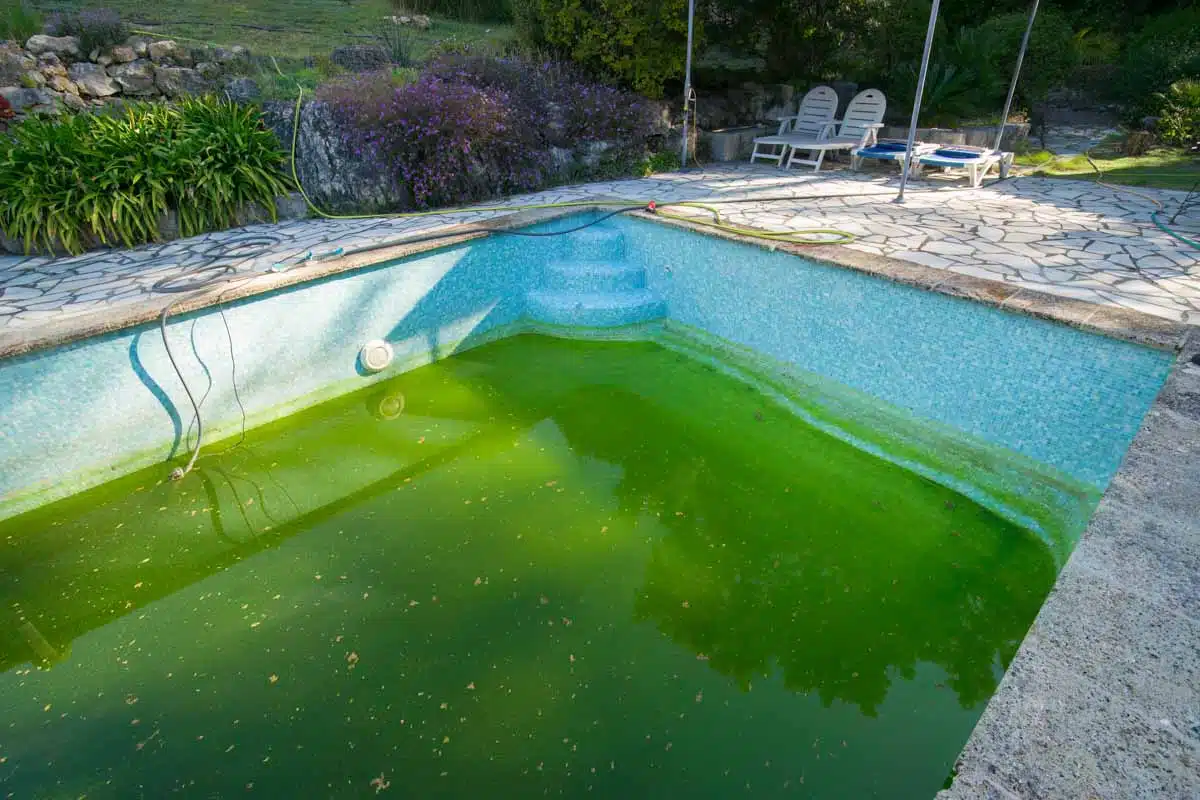 The timeline for filling in a pool may vary depending on certain factors, impacting the deconstruction time. Here are some of them:
• The Size of the Area: If the swimming pool shape you want to fill in is on the bigger side, the filling process will take longer.
• The Pool Removal Method You Choose: The method you choose will also affect the duration of the removal process. Methods, such as backfilling, partial removal with added material, or full removal with engineered fill, may involve complex filling-in phases, which can take longer.
However, on average, the process of pool demolition may take from 5 days to 2 weeks. If you want it removed or filled in within a specific timeframe, communicate with an expert so that he/she can help you complete the removal process in time.
Cost To Remove A Pool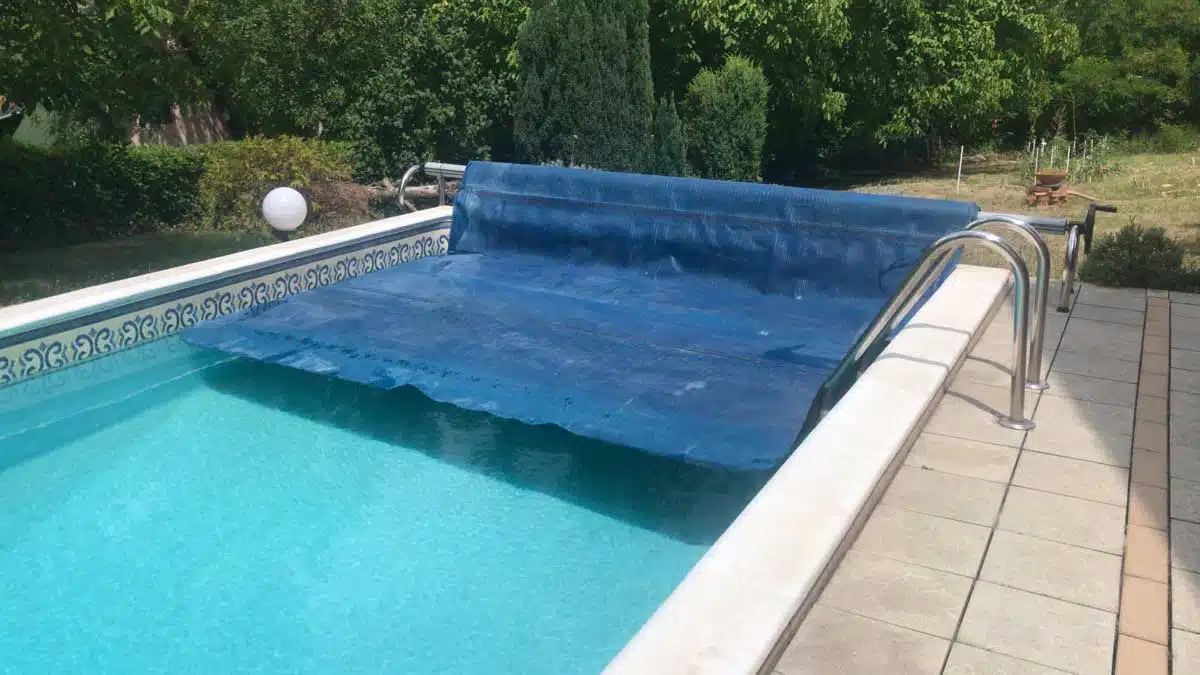 The cost to remove or fill in a pool may vary significantly. However, the approximate total cost to do so may run around $5,000 to $15,000 or higher. Yes, it's a considerable investment that requires careful thought before commencing the project.
The factors that may affect the costs associated with removal are as follows:
• The Size of the Structure: Again, large swimming pool sizes would require a bigger budget, and vice versa.
• The Accessibility and Current Location: If the area is not easily accessible or located on a complex part of the property, the labor and equipment costs may increase.
• Disposal Expenses: The bigger and more complex the design is, the more materials should be disposed of, resulting in higher disposal expenses.
• Your Chosen Removal Method: The different types of removals have different price tags.
For instance, partial removal, which would normally need to have the structure collapsed in place, may cost less than full removal, although it may have limitations regarding future land usage.
• Required Permits and Landscaping Expenses: To obtain required permits based on your location, you will have to pay for them as well. Moreover, surface landscaping projects such as planting, grading, and hardscaping may add to the overall cost.
Is It OK To Fill In A Pool With Dirt?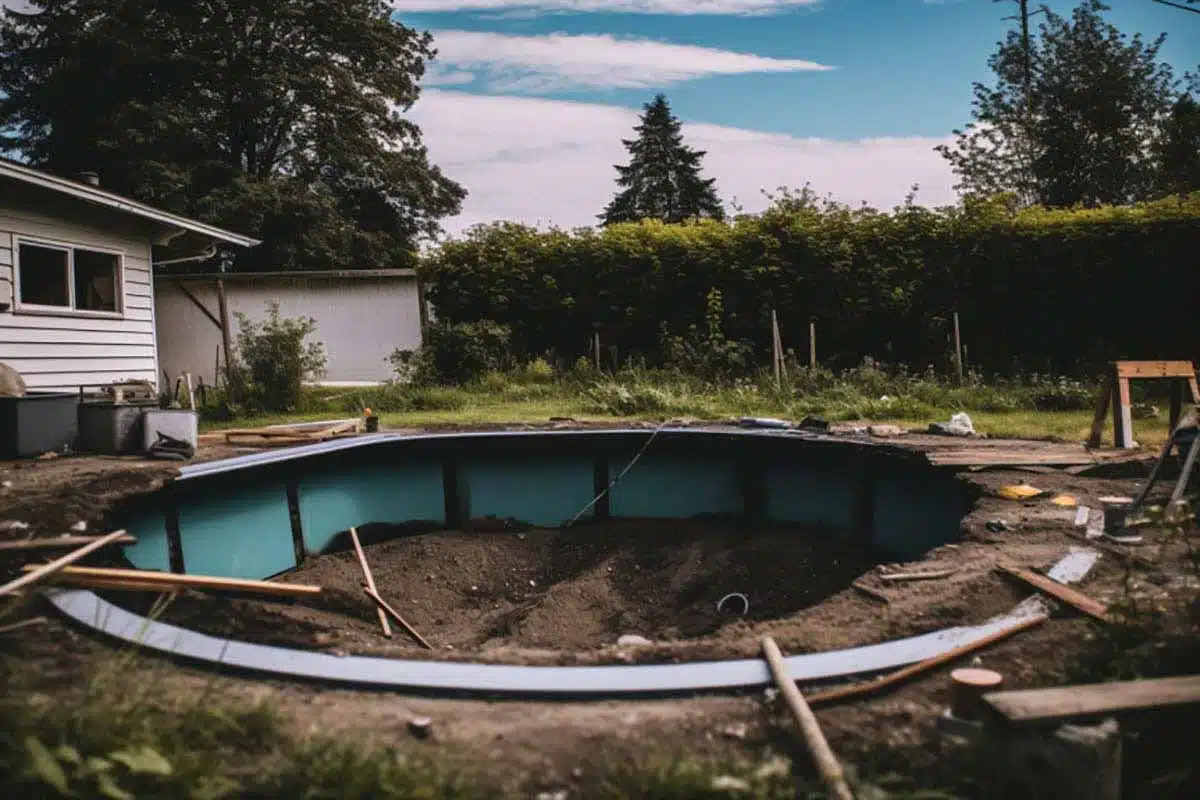 Generally, filling a pool with dirt is a prevalent method to eliminate the function and hide it from view. So, the answer would be yes, as long as it is done properly and is initially assessed by an expert.
The process of filling in a pool with dirt would need to start with thorough layering first, as well as effective fill material compaction, which is customarily the mixture of high-quality soil and gravel. Effective and correct compaction is paramount to avert settling and ascertain the land stability.
Sometimes, it may be requisite to include structural fill and seek assistance from an engineer or agriculture business to evaluate your current soil condition and quality, particularly if you reside in a region with unique geological standards.
Additionally, although dirt is generally an acceptable material, you must ensure that the soil you are using is uncontaminated. Remember, filling in with dirt or topsoil that contains harmful pollutants and debris may affect the quality of your land, resulting in potential environmental concerns.
Guide for Pool Removal
Here is a breakdown of the backfilling process and steps required for proper removal within LA County, California. Your area may have different procedures and restrictions, so this is provided as a general reference.
Structural Compacted Fill Approach:
| Step | Description |
| --- | --- |
| a. | Determine property boundaries. |
| b. | Submit structure dimensions and setbacks. |
| c. | Obtain a grading permit. |
| d. | Outline excavation parameters. |
| e. | Provide relevant permit details. |
| f. | Ensure no water infiltration during the filling process. |
| g. | Get a soil engineer's recommendation on filling. |
| h. | Don't use concrete debris within the filtration area. |
| i. | The bottom of the area should be inspected and approved. |
| j. | Ensure all related equipment and lighting are disconnected and removed. |
Uncertified Fill & Leaving the Pool/Spa Shell In Place:
| Step | Description |
| --- | --- |
| a. | Submit a plan showing existing structure dimensions and property lines. |
| b. | Indicate the grading permit details. |
| c. | Acquire necessary excavation permits. |
| d. | Ensure the structure is not suitable for building construction. |
| e. | Highlight the structure outline. |
| f. | Ensure the soil is not prone to flooding. |
| g. | Ensure the removal doesn't interfere with any ongoing operations. |
| h. | Ensure holes are drilled in the structure's bottom for drainage. |
| i. | The bottom should be at a maximum depth of 8 feet. |
| j. | Ensure clean fill materials, devoid of hazardous substances, are used. |
| k. | The filled area should be dedicated to landscaping purposes. |
Is Removing A Pool A Good Idea?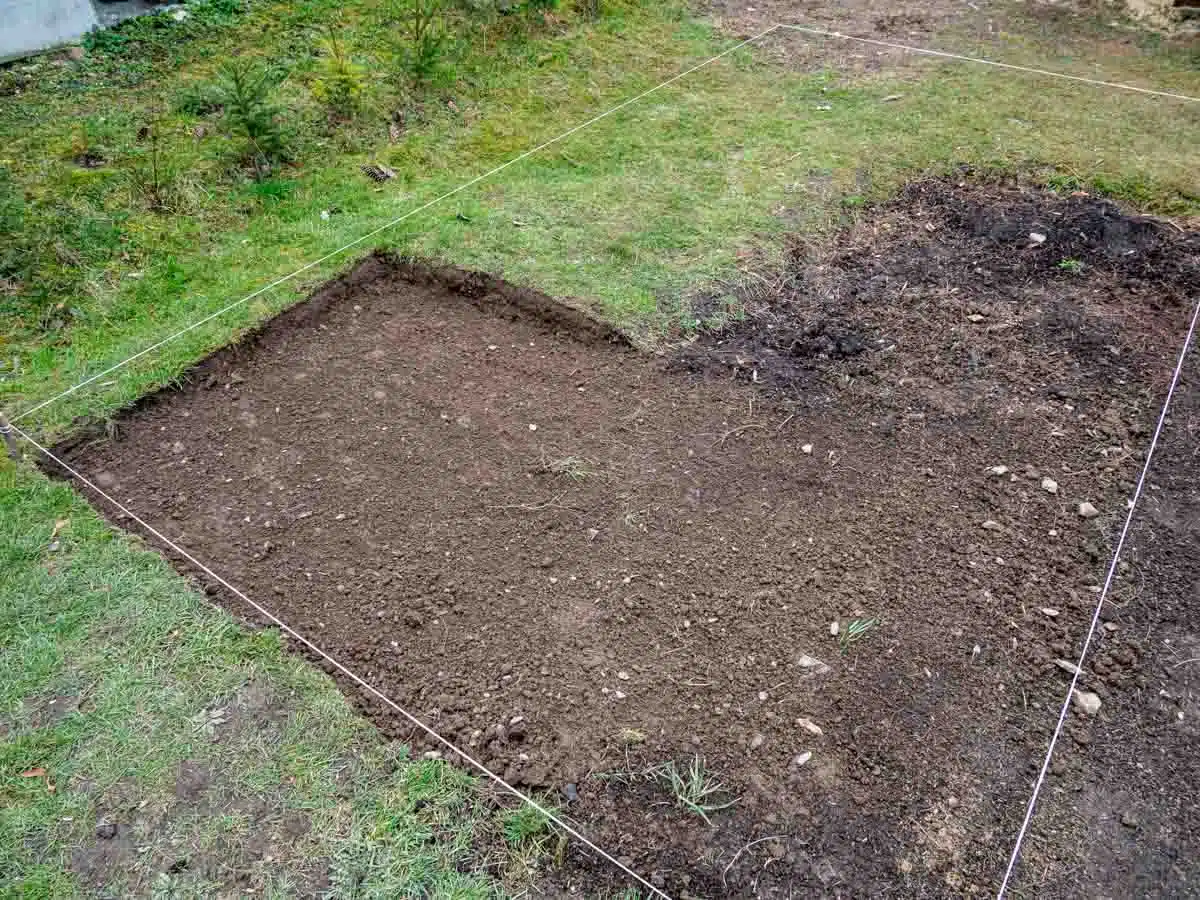 Well, the answer to this question will depend on your goals for your outdoor space, budget, and current family needs. For instance, if you are concerned about the safety of your household and you have small active children, family members with physical issues, or pets that may accidentally slip or drown in the water, removing or filling it in may be a good idea.
Maintaining your pool, as aforementioned, involves cleaning, maintaining the surface, filling it with water, repairing, and updating the light fixtures. So, if you find this maintenance time-consuming, burdensome, and stressful, then removing it would be a good idea as well.
Expert exterior designers and homeowners who have undergone a pool removal process believe it will give you long-term benefits, especially regarding energy costs, increased property value, and safety. The final choice is up to you and your own needs.
Did you find the answers to the questions you were looking for, or is there any information we did not cover? Share your comments and experience below with your best reasons for removing swimming pools. See more related content in our article about swimming pool water features on this page.