Here's our painting baseboards same color as walls guide including ideal hues to choose, popular shades, and tips on how to paint the trim.

Are you currently doing a DIY job at home and stuck in choosing a color for your baseboards and walls? Have you ever thought about painting the baseboards and walls with the same color?
While some may think that this is a big no-no since it would seem too monotonous, it is actually a good option to take.
What are baseboards? These are the material (wood, metal, or other materials) that run in-between the walls and the floors.
And you might think that it's a significant part of your home but it can actually affect the general look of your interior.
The most popular colors chosen for baseboards are white and black, with the former being the automatic option for some because they believe that it's a general rule. It's actually not!
And one of the options you can have is to just follow what you have going when it comes to the color of your walls.
Should I Paint The Baseboards The Same Color As The Walls?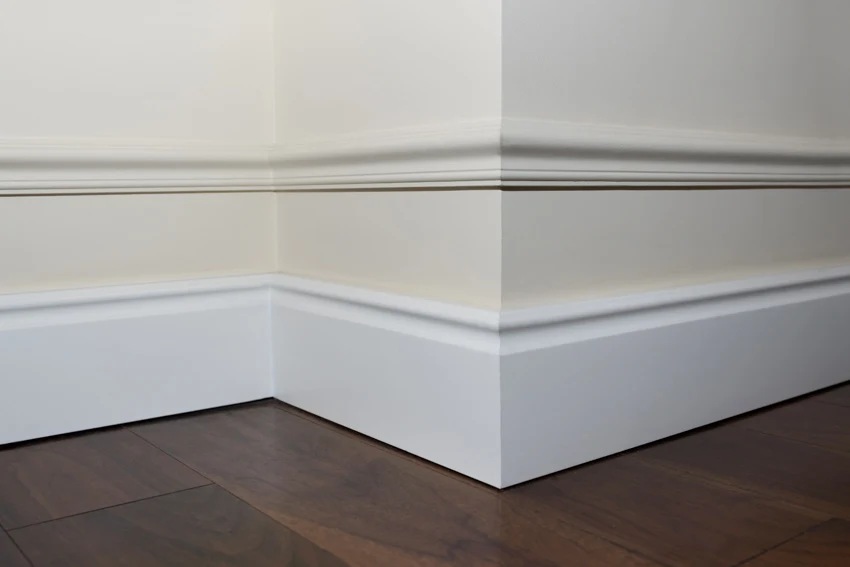 Despite the worries that using the same color for the baseboards with the walls, it is actually a legitimate option you can try.
With the same color, there is a more unified look achieved in the room. And if you are still on the lookout for reasons to choose this style, here are some.
Emphasizes & Accents Other Elements in the Room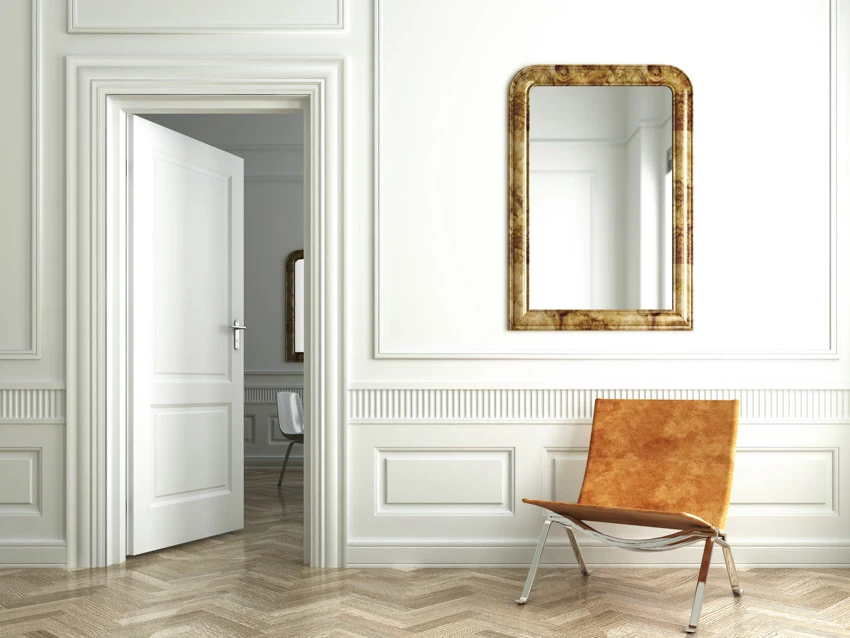 When the baseboards and walls have the same color, this allows you to be playful in choosing your accessories and types of furniture.
In this case, you have a backdrop ready to emphasize any furniture you choose to focus on. Artworks will work wonderfully in this case.
Tip: If you want drama, choose a bold color that's guaranteed to pop in the room (E.g. of colors: merlot and deep emerald)
Showcases Minimalist Yet Sophisticated Vibe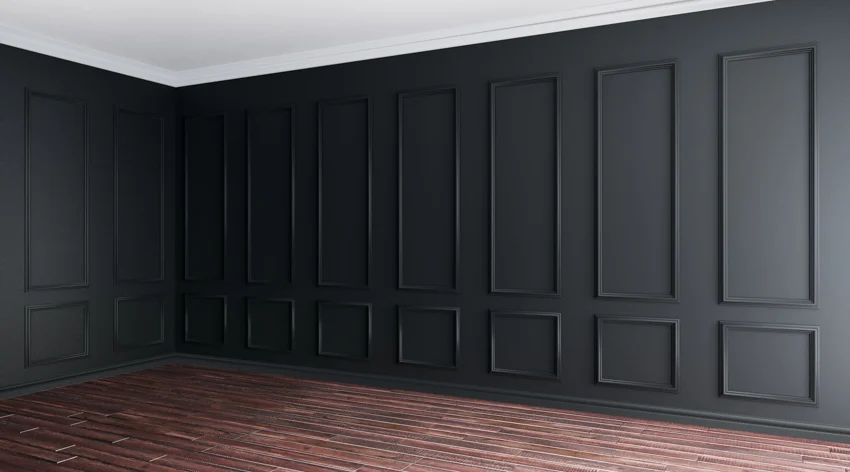 A room with the same color of baseboards and walls looks crisp and clean. Despite its minimalist color palette, elegance and sophistication are felt.
Make the Room Look and Feel Larger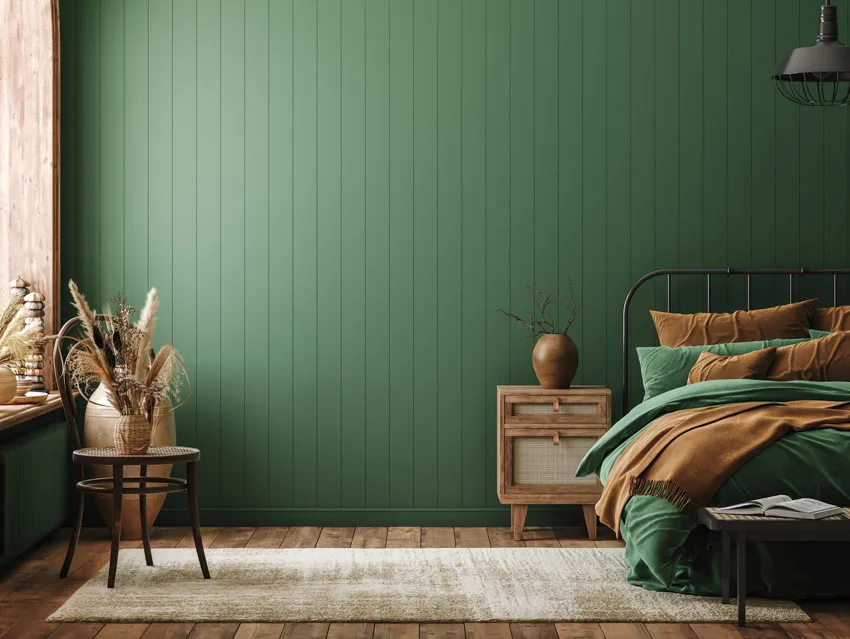 Painting your walls and baseboards with the same color enables any room to feel larger than it actually is. The identical color minimizes lines and boxes and opens up space leading to a room that seems larger and more spacious.
An illusion of height is accomplished when the baseboards, walls, and even furniture have the same color as the ceiling sporting a different one.
This optical illusion is a powerful interior design tool perfect for rooms with lower ceilings. The baseboards and walls will seem like one thing instead of two separate elements.
Interior Design Illusion: Hiding Built-in Storage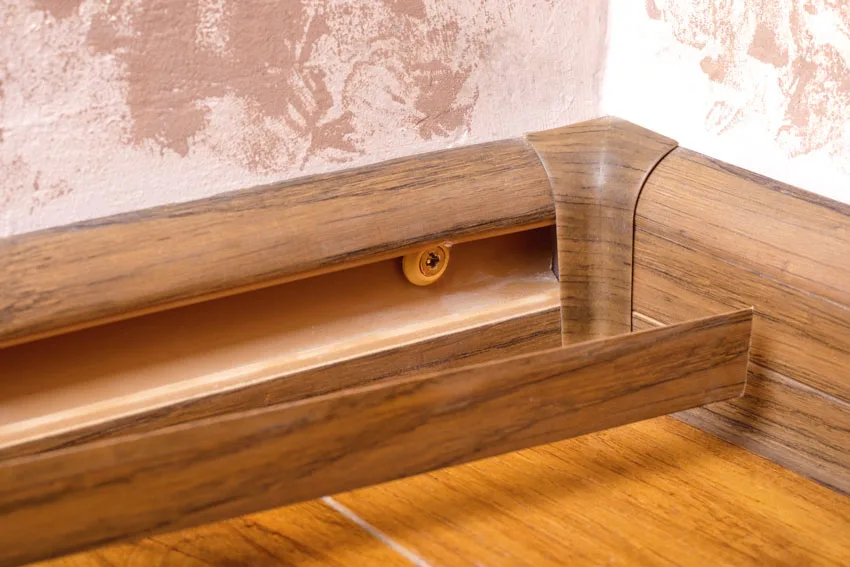 Besides the illusion of height, same-colored baseboards and walls also create an illusion that allows you to hide your built-in storage. This is an exciting trick, especially with the use of this secret storage idea!
Tip: Make sure that the wall paint blurs the features of the storage for a more seamless and finished look.
Makes Redecorating Process Easier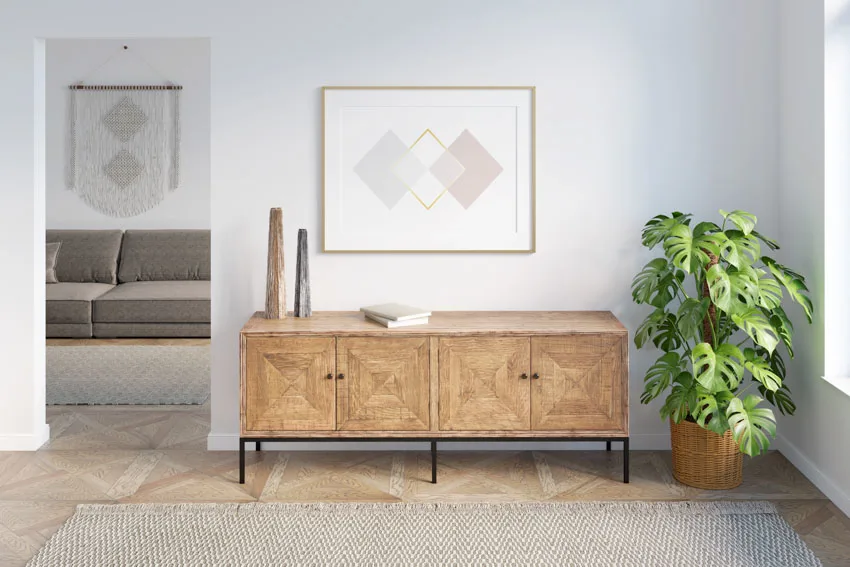 For practical purposes, redecorating will be incredibly easier and even more affordable if you use the same paint color on the walls and baseboards.
You won't need to make sure you get a clean straight line for the baseboards (which is really very difficult to accomplish). And you don't have to buy two paints when you can do it using one.
Unified and Harmonious Look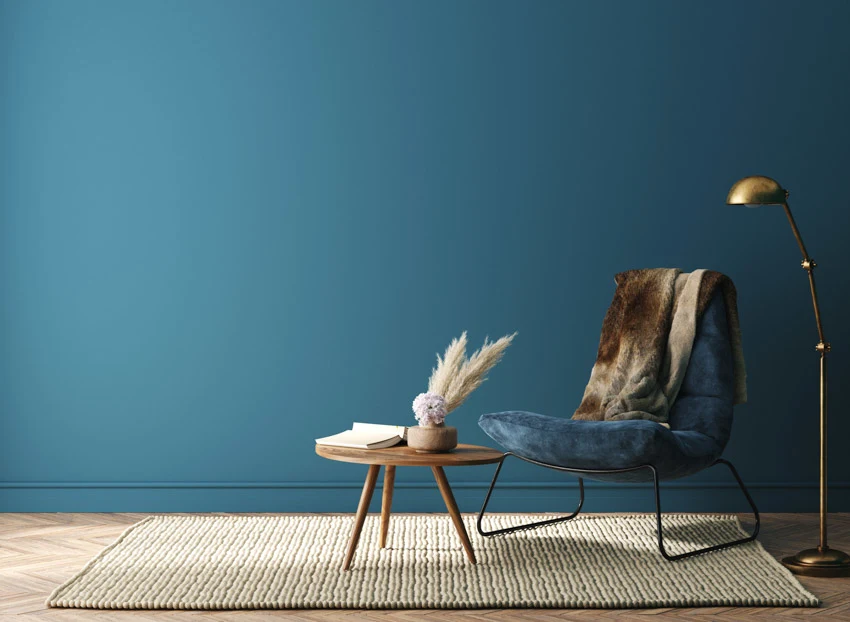 And finally, with the baseboards and walls having similar colors, you will have a more harmonious and unified looking going for you.
Using the same color means you won't be breaking any visual line in the room, resulting in a more seamless, smooth, and cohesive design.
What Color Should The Baseboards Be?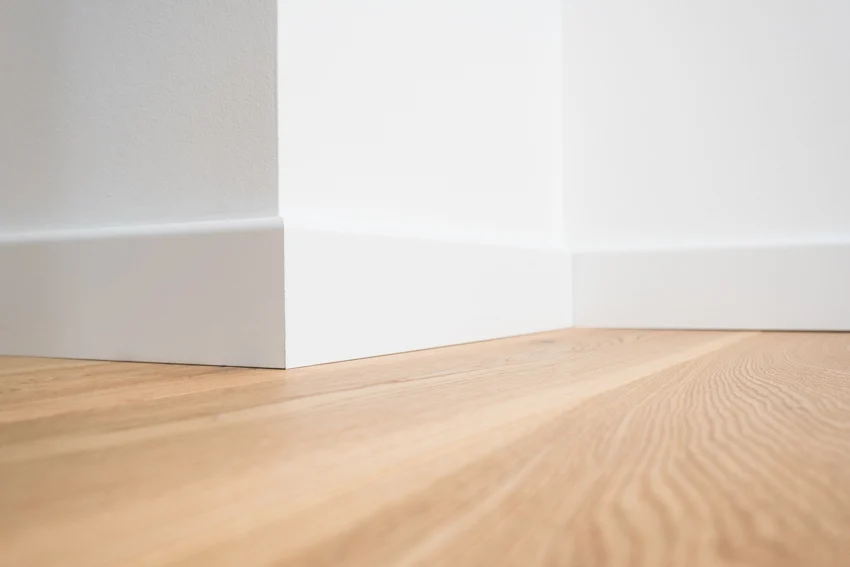 Baseboards can be whatever color you want it to be considering it is a matter of preference. This goes the same way with the color of your walls.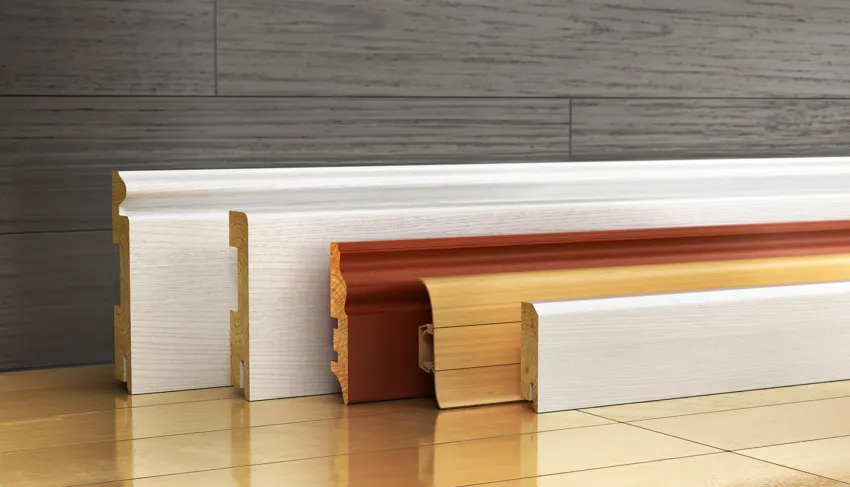 If you want some options though, here are some color schemes you can consider.
• White: the most recommended color for baseboards that it has become almost like a standard
• Use colors that blend with the color of the room: suggested for a room with contemporary and modern design
• Lighter color or shade for the baseboards: helps brighten the room and make the wall pop (it is ideal for rooms with excellent natural light)
• Darker color or shade for the baseboards: provides the room with more depth and character (currently a rising trend)
What Is The Most Popular Color For Baseboards?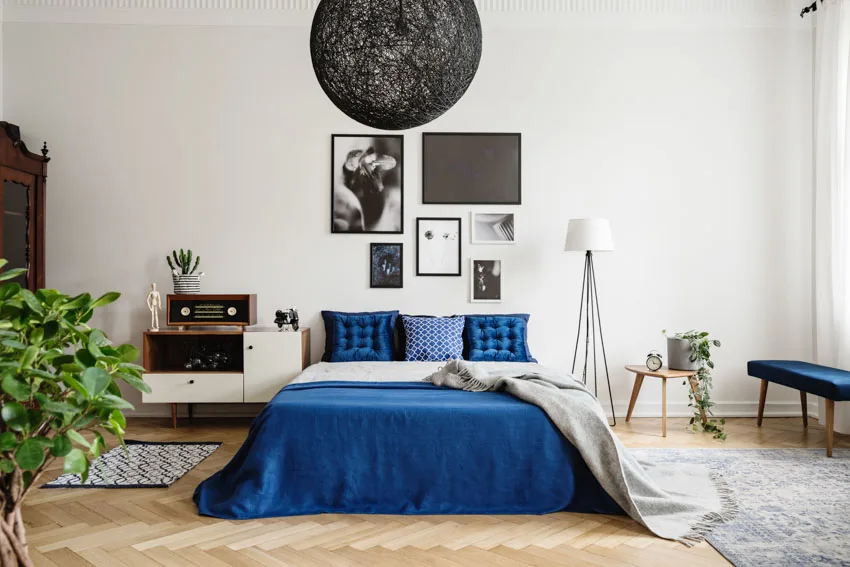 The most popular color for baseboards is white that has become some sort of an automatic option for many people.
The truth though is that you can choose whatever color you want. In general though, here are the most popular colors used for baseboards:
• White: perfect for modern style rooms and can easily be matched with both light and dark colors
(Try out Sherwin-Williams High Reflective White or SW7757)
• Black: can easily hide divots and dents in the baseboards and can conveniently complement any shade and contrasting colors
(Check out the HGTV Home Tricorn Black by Sherwin-Williams or HGSW1441)
Can You Paint Baseboards With Wall Paint?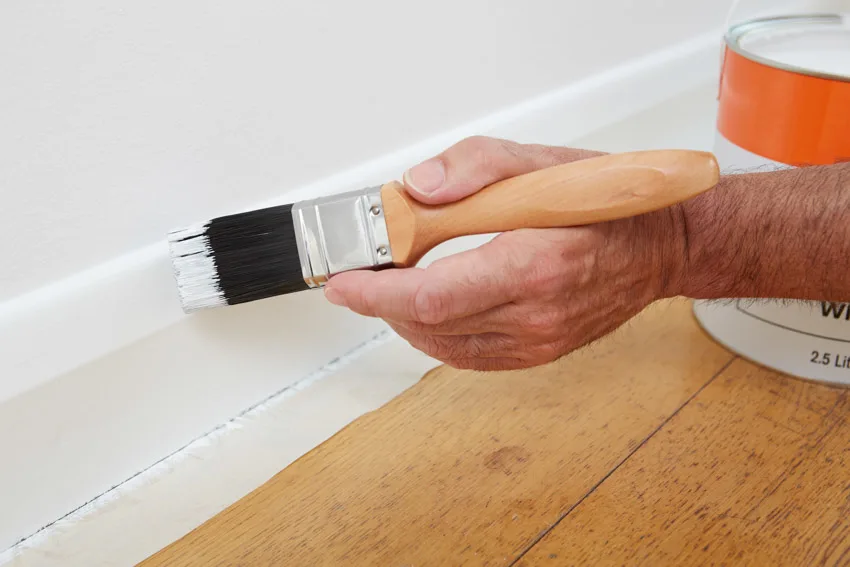 Now, with several paint colors suggested for your baseboards, it is possible to use the same paint you've been using for your walls?
The straight answer to this is yes, you can use the same wall color and paint you used for the baseboard.
However, there are paints that are exclusive for baseboards so you might want to try that out as well.
What Is The Fastest Way To Paint Trim And Baseboards?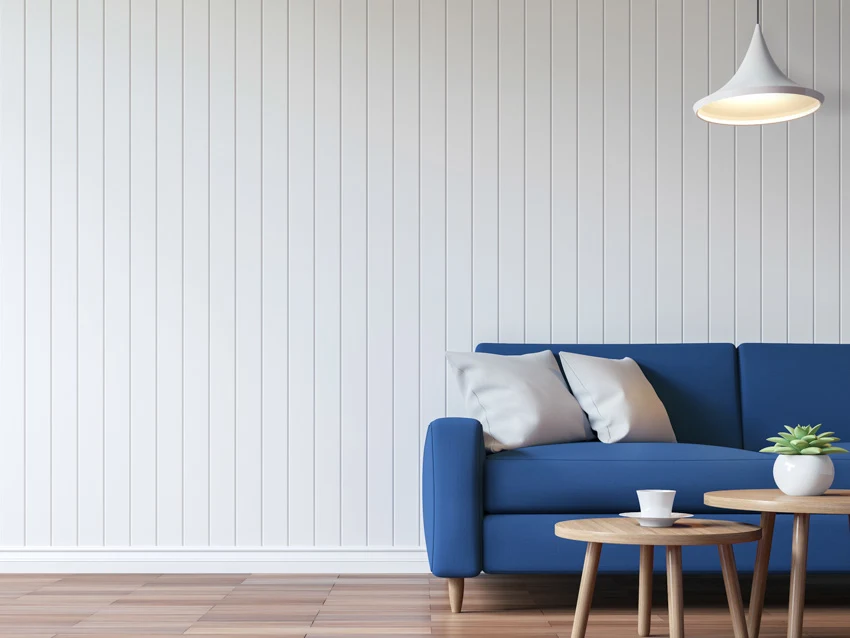 The fastest and easiest way to paint trim and baseboards is to use the same paint and color you've chosen for your walls.
Why? A lot of steps will be eliminated in the entire process primarily because you won't need to be careful about clean lines.
You won't need to use tape to make sure you have a straight line and that the paint will stay in the baseboards and not go over where the walls are. When you use the same paint and color you won't need to worry about how its applied.

Read more about the best wall colors for dark wood trim here.
What Is The Best Paint For Baseboards And Trim?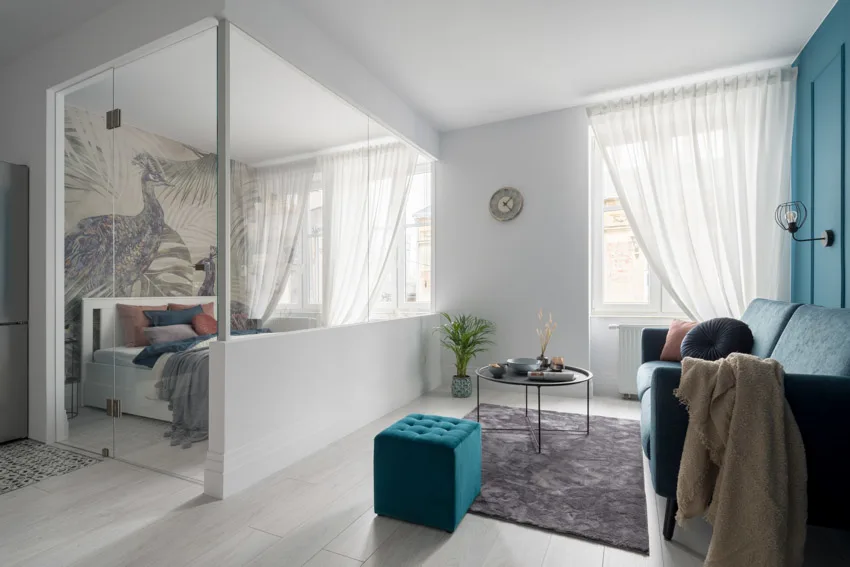 With paints, latex or water-based are highly recommended compared to oil-based paints because they are easy to clean up.
You should also choose a paint with a finish that is more resistant to scuffing. This is the reason why a high gloss or semi-gloss finish is the best option for baseboards.
See more related content in our article about the different baseboard styles on this page.