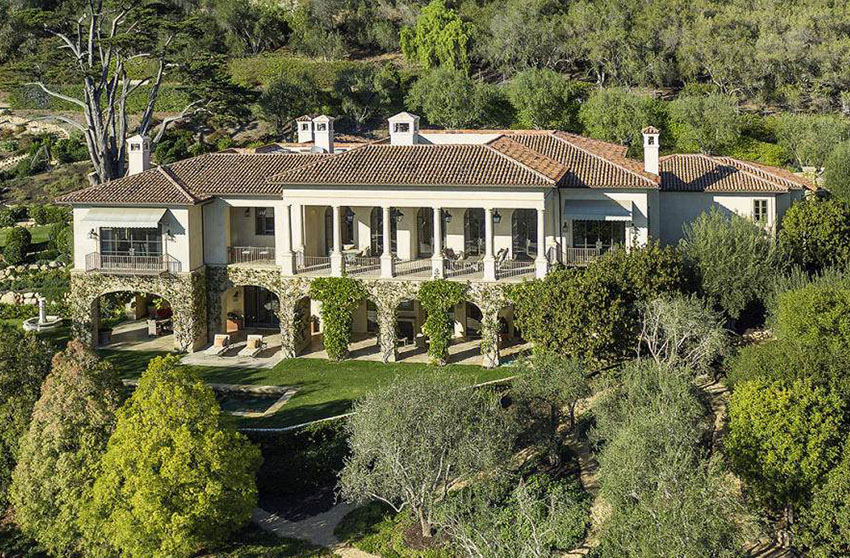 This stunning ocean view Mediterranean style house features 5 bedrooms and 8 bathrooms. The home sits on almost 3 acres of coastal property enjoying a beautiful ocean view from its hillside location.
The home is 7,479 square feet with outdoor garden area an pool. The luxury home boasts a his and her master bathroom with a first floor master bedroom, three guest suites and a separate guest house. Inside and outside the home you'll find breathtaking architectural details with high end luxury finishes and materials.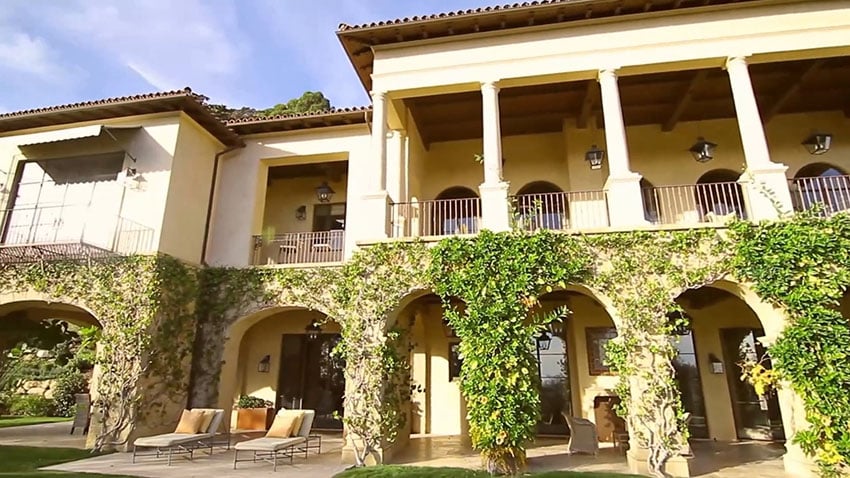 The Mediterranean exterior is impressive with a large outdoor patio area overlooking the swimming pool. A second story balcony patio provides an even better view of the ocean and neighboring hillside.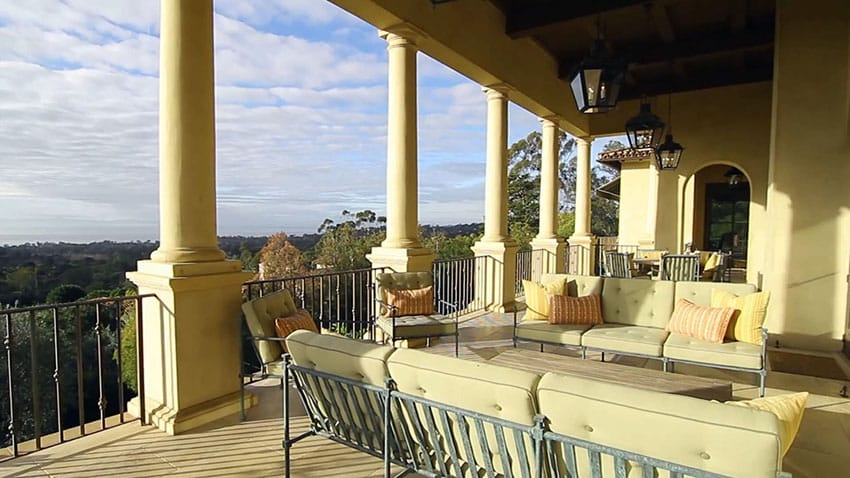 From the balcony vantage point one can appreciate the amazing ocean vista and enjoy socializing with friends and family in this luxurious setting.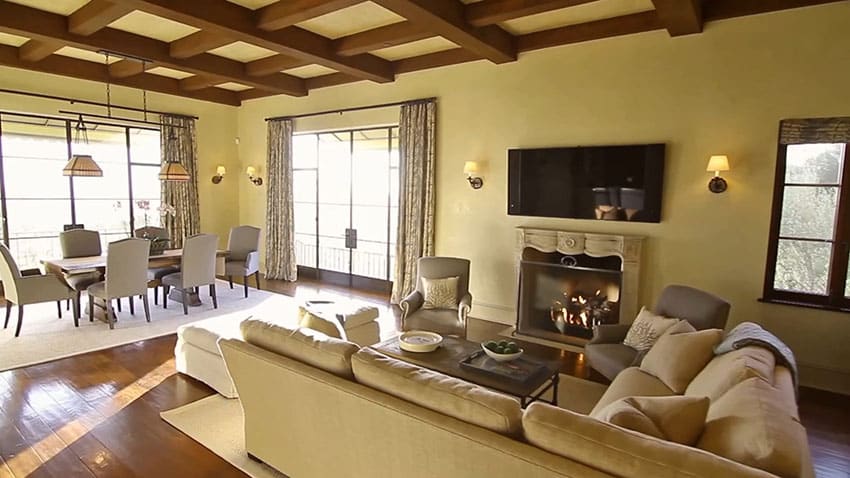 The main living room features a coffered wood ceiling with hardwood floors and an open layout to the dining and kitchen area. A cozy fireplace and large windows makes this a light and comfortable room for entertaining.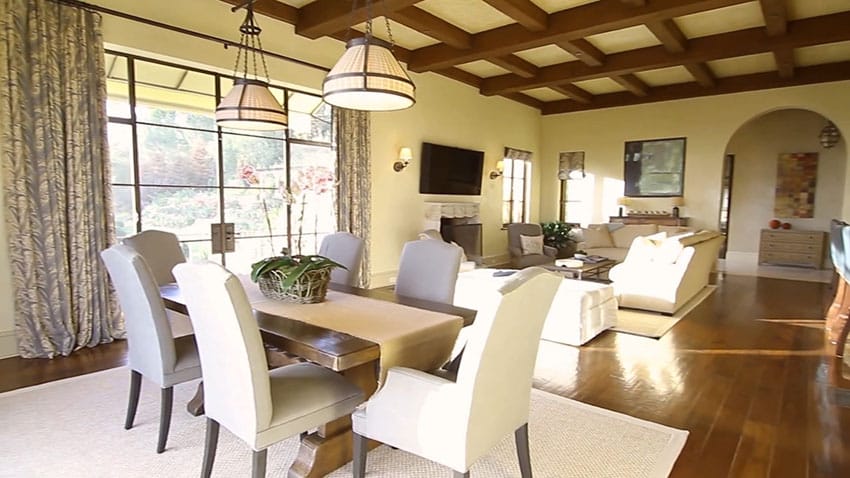 From this angle you can see in from the informal dining area to the living room. The Mediterranean style is maintained with arched doorways and decorative woodwork.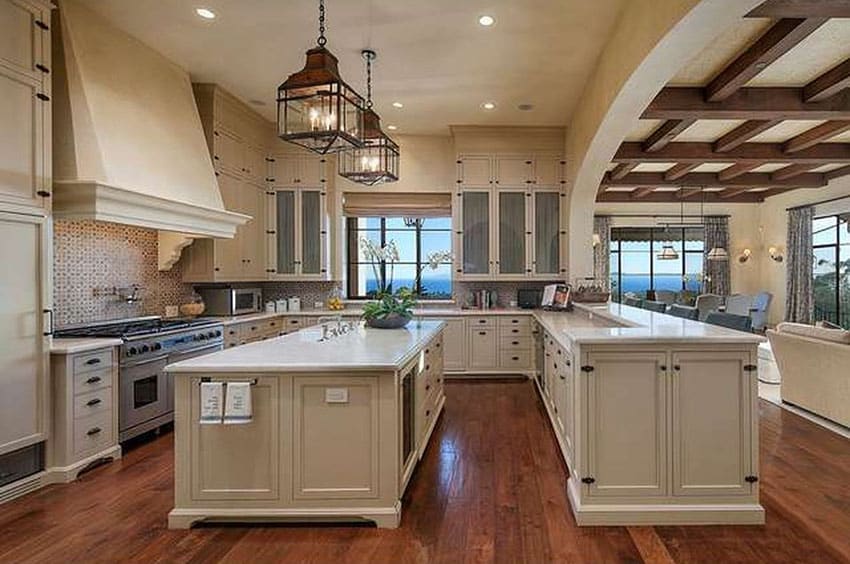 The luxury kitchen features an ocean view and is well equipped with a large stainless steel gas stove, and an island with under-mount sink and wine fridge. A large peninsula makes a great breakfast bar and helps keep this transitional space inviting and open.
The u-shaped kitchen has off white cabinetry, hardwood floors and mosaic tile backsplash. There's plenty of storage in the cabinets and pantry cupboard to stow all of your cooking utensils and food items.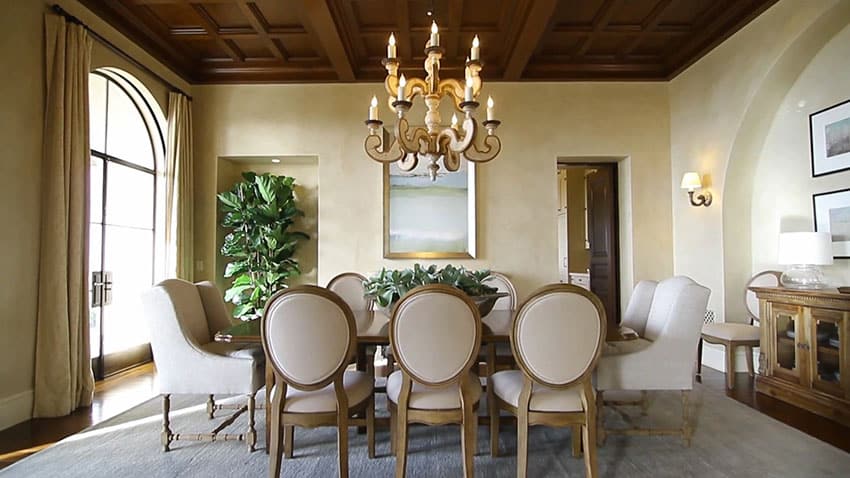 This formal dining room is elegant with its high coffered wood ceiling, wall alcoves and decorative arched wall design.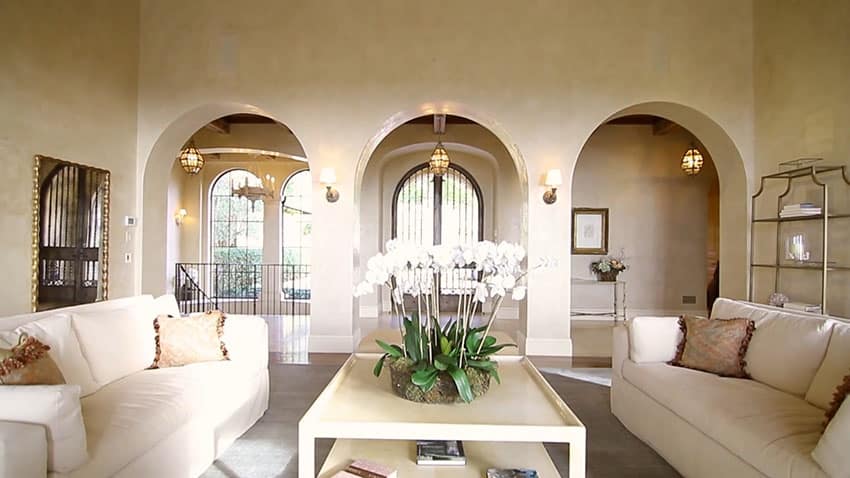 Another living space that is decorated with large arches and comfortable furniture. The room is open from the entry foyer making it an inviting space for guests.
From this view of the second living room you can see in to the reading room and out on to the open balcony.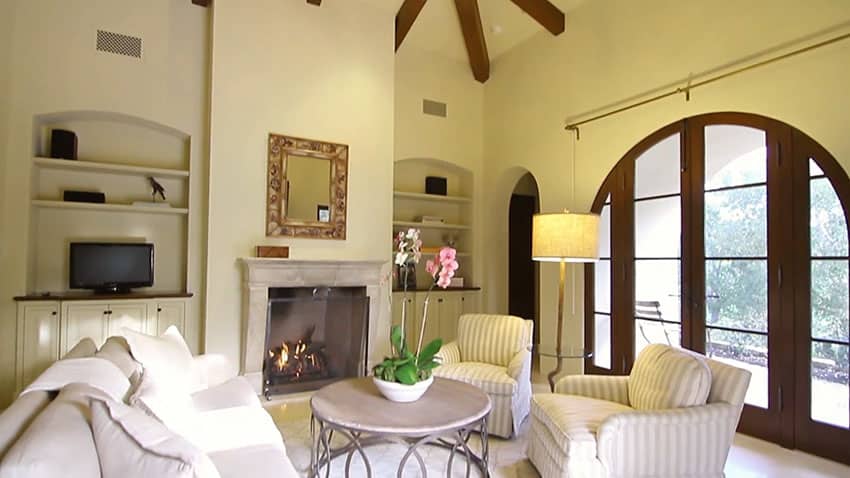 This cozy living room is equipped with a large arched doorway and wood burning fireplace. Built-in wall units provide ample storage for electronics and accessories.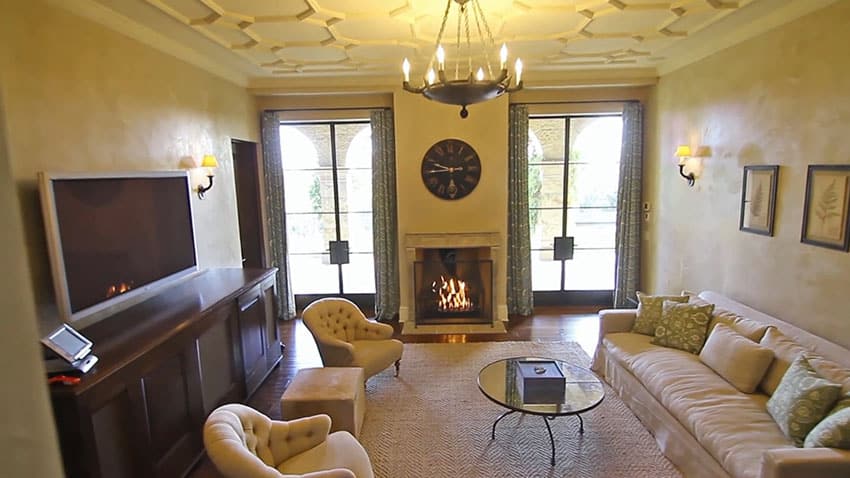 A great room for relaxing and watching television that also features a fireplace and excellent outdoor views.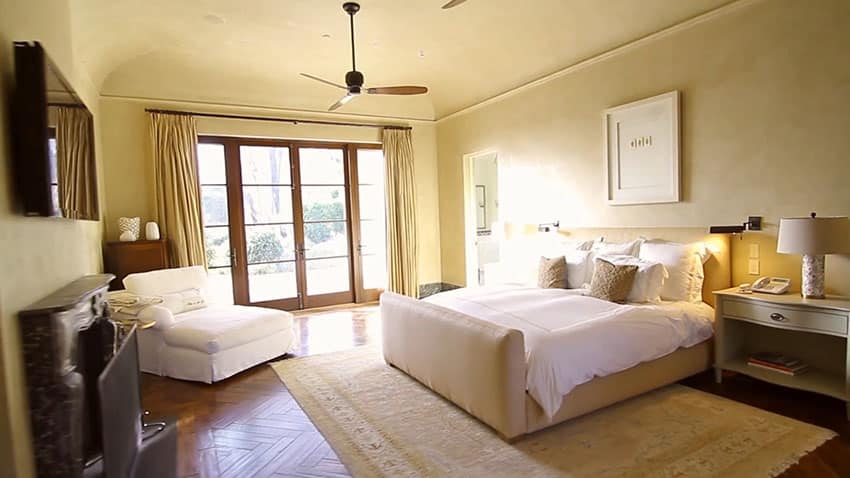 The first floor master bedroom suite offers parquet wood flooring with a large fireplace, raised ceiling and views to the outdoor patio area.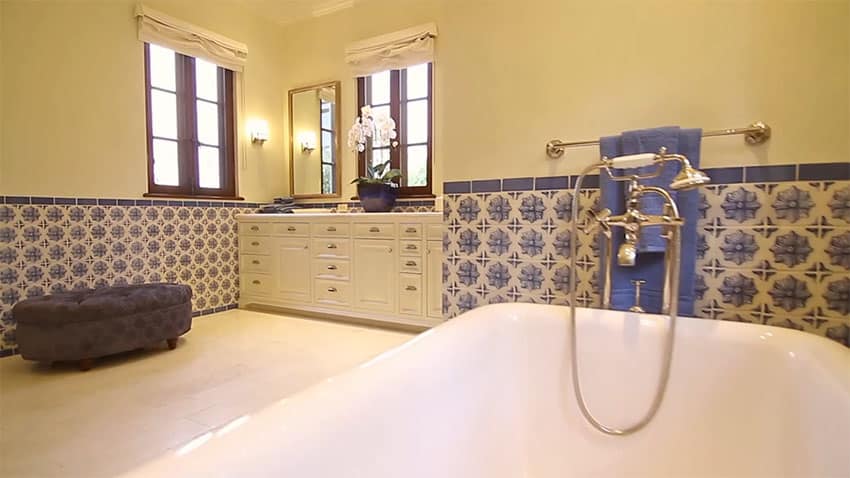 The his and hers master Mediterranean style bathroom suite is well appointed with vanity and large soaking bathtub.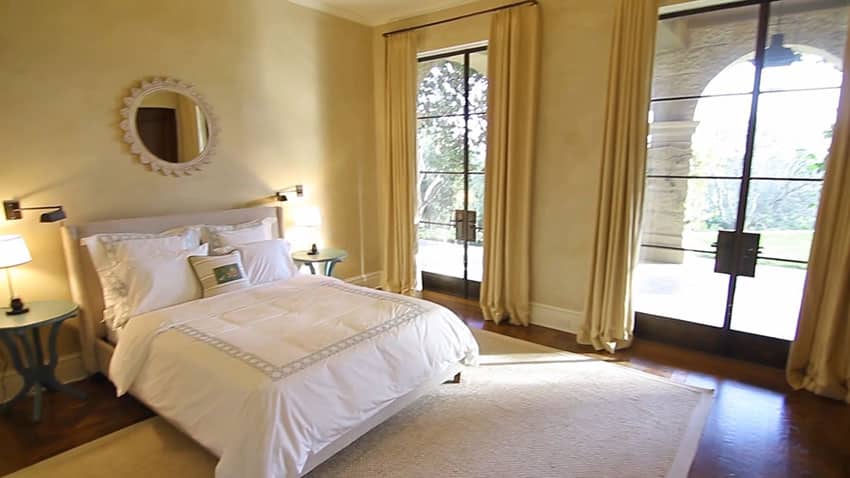 One of the guest bedrooms with large glass doors leading to the first floor patio.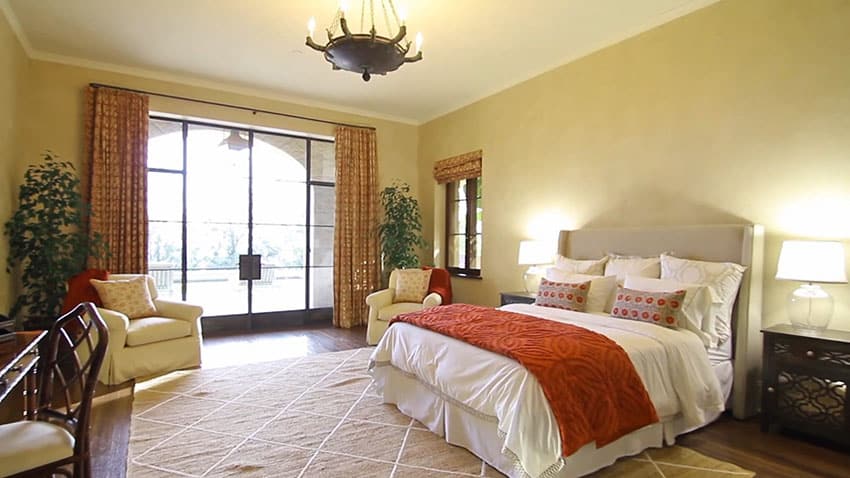 Another guest bedroom with queen sized bed, writing desk, and comfortable chairs with double doors to the outdoor area.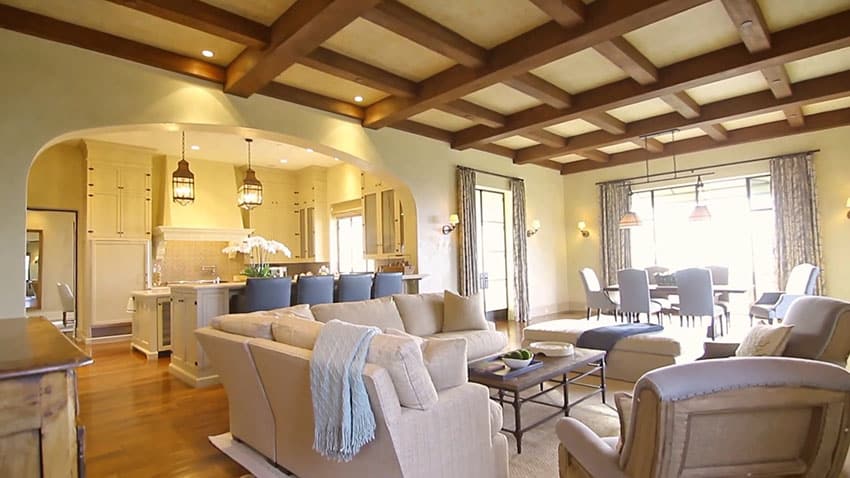 With an open-plan layout one can see in from the main living space to the informal dining area and kitchen.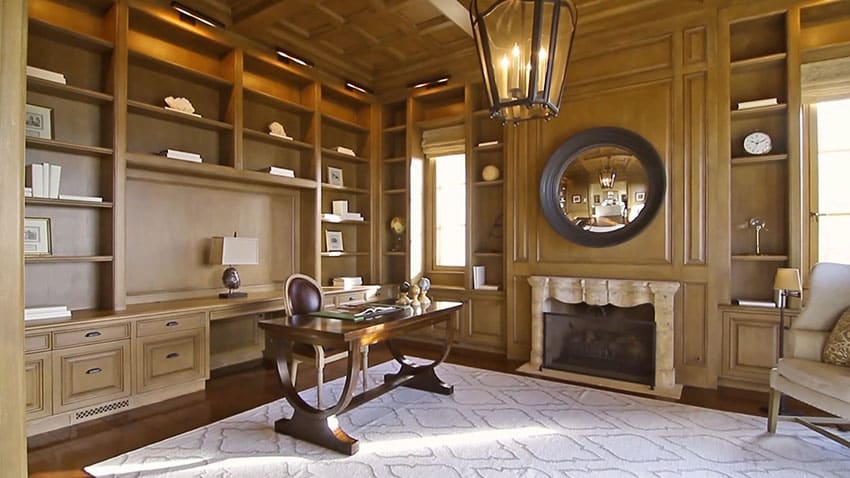 The reading room and study offers plenty of wood built-in cabinets and shelving with a large decorative fireplace and custom carved wood paneling.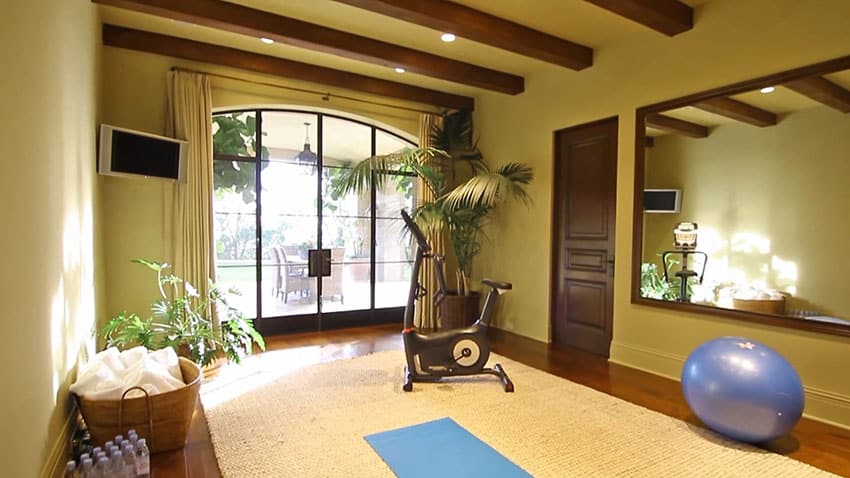 An exercise room with plenty of space for yoga or pilates with an exposed beam ceiling, large wall mirror and doorway to an outdoor dining area.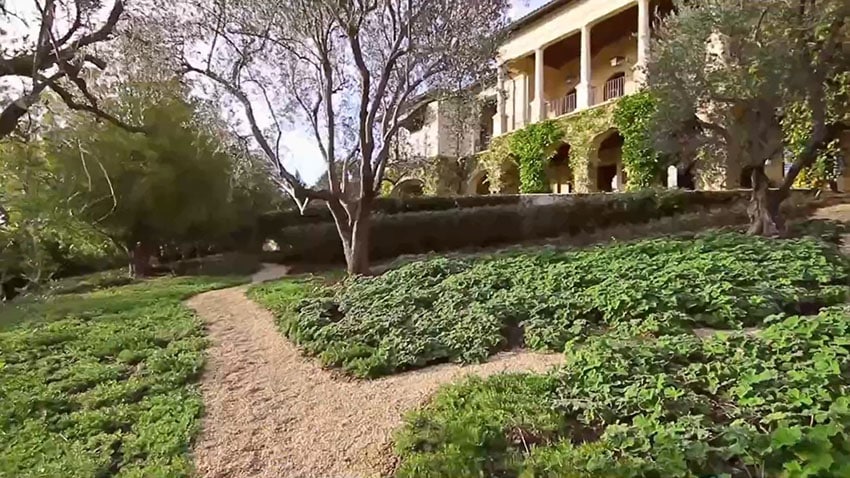 A gravel pathway through the garden winds past mature trees so one can enjoy the 3 acres of outdoor space.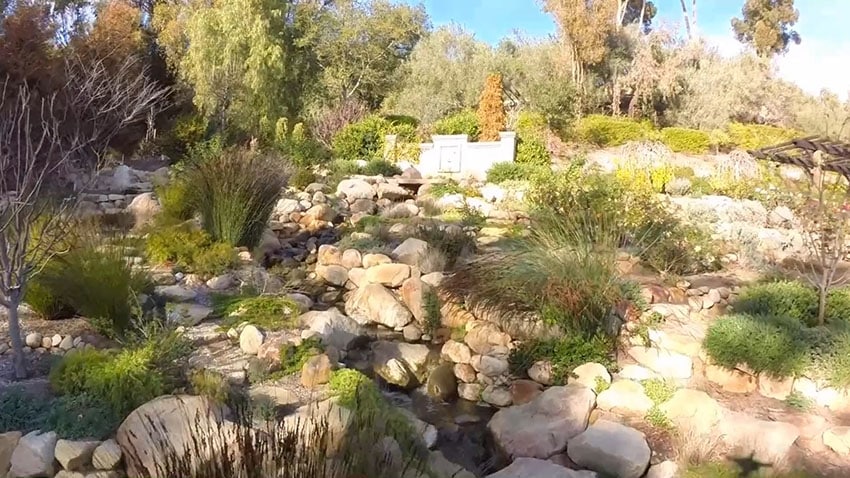 A gorgeous river steam water feature creates the soft sound of a natural bubbling brook providing a tranquil garden setting.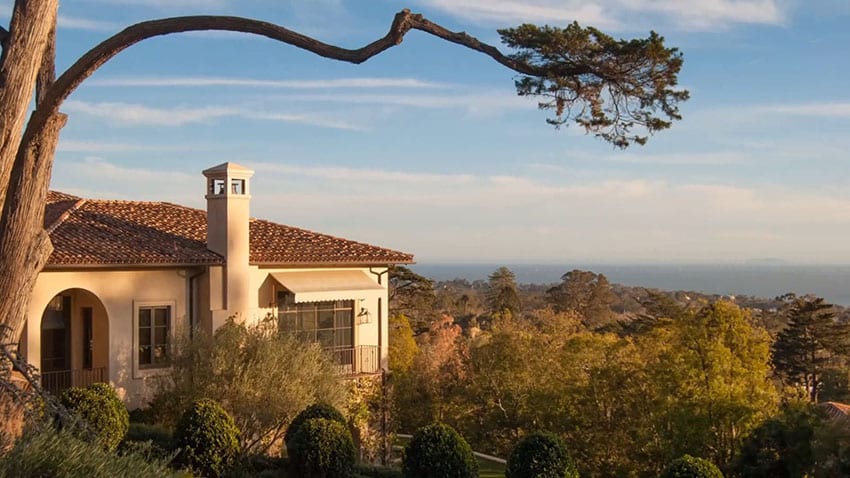 The ocean view Mediterranean style house sits on a hillside providing excellent views of the countryside.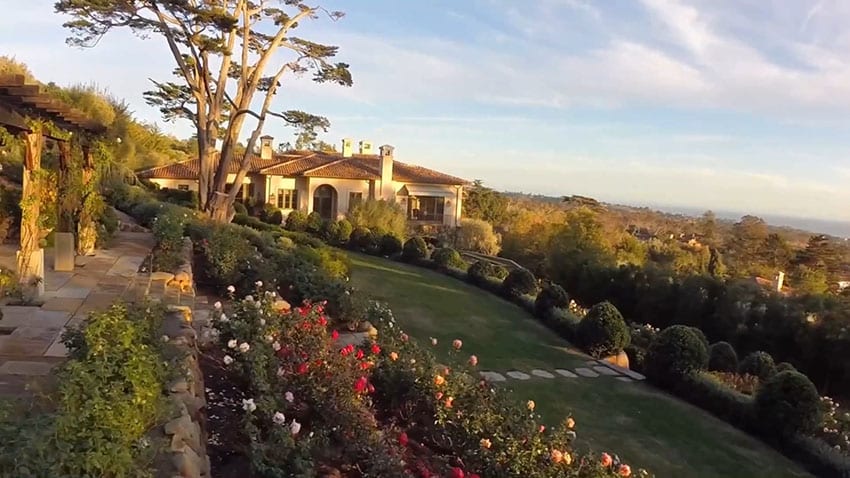 From this vantage point you can see the lovely rose garden and paver patio with it large pergola. A cute stone walkways cuts across the lawn area and leads down to the lower terrace.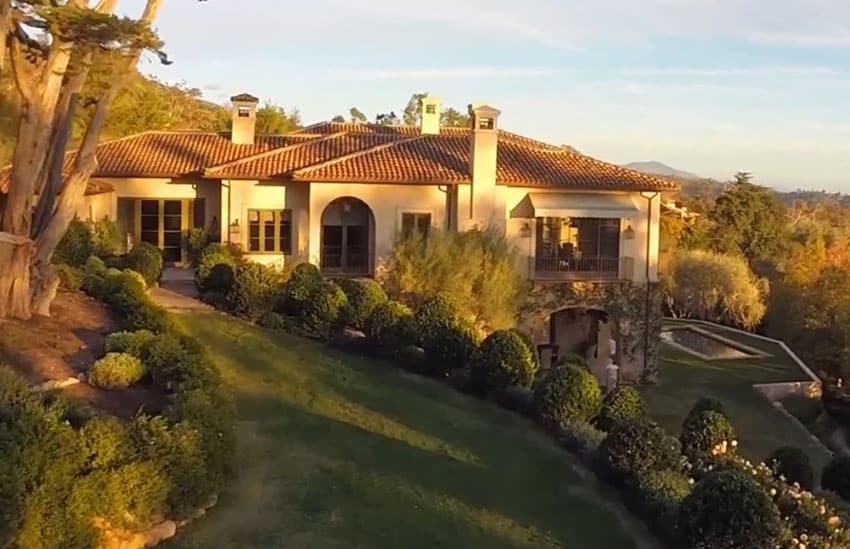 A view of the side of the home with its climbing wall vines and manicured hedges.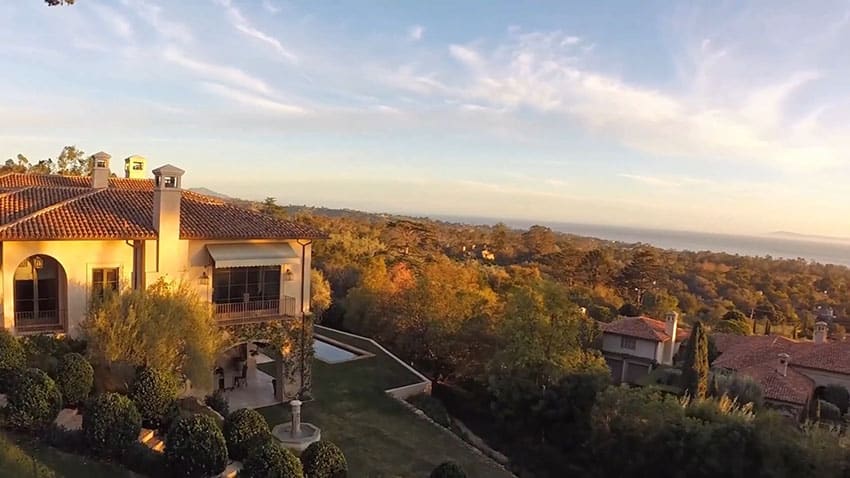 From here one can see the large fountain that's adjacent to the first floor patio and swimming pool.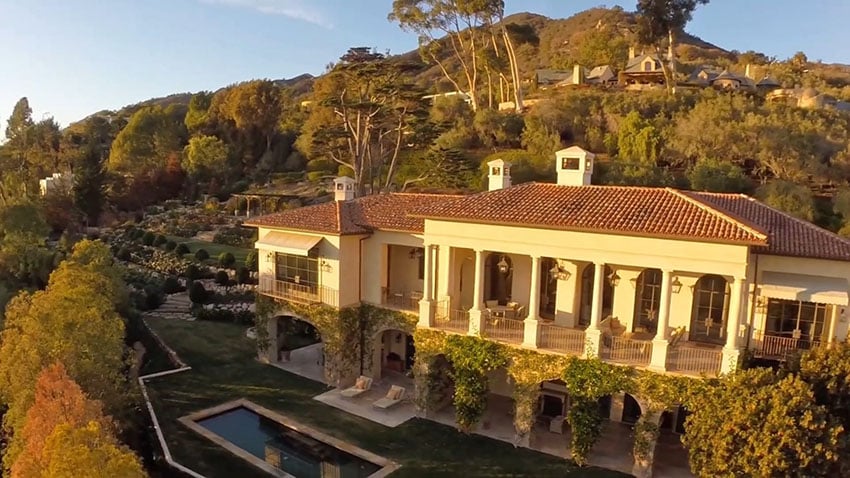 An aerial view of the estate with its mature trees, garden, swimming pool and outdoor patio.
A beautiful garden with a large lawn, wood pergola and stepping stone path for enjoying the outdoor areas of this property.
Watch the Video Slideshow of this Ocean View Mediterranean Style House
Attribution:
This content features "Ocean View Villa" (https://vimeo.com/151979939) by Riskin Partners which is licensed under CC by: http://creativecommons.org/licenses/by/3.0/
Related Home Design Galleries You May Like:
Modern House Design – Modern Living Room Ideas – Modern Kitchen Designs – Modern Bedroom Designs – Tuscan Style Home