Here are the best kitchen design software programs to help you create or remodel your floor-plan.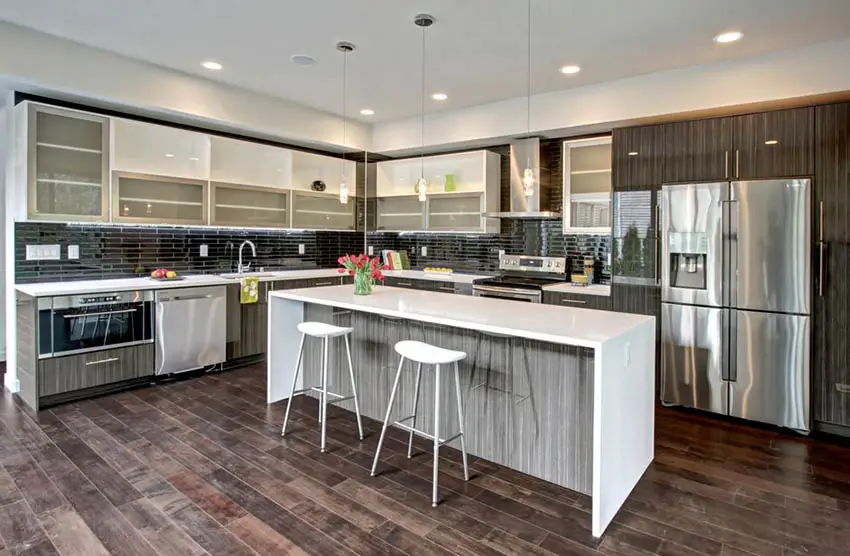 In the past if you wanted to redesign and remodel your kitchen you had to rely on interior designers and architects to create a plan at a considerable cost. Thankfully, nowadays there is kitchen design software available to help you create your ideal dream kitchen remodel on your own.
Why use kitchen design software? Kitchen design software is one of the essential pieces to creating a functional and aesthetically pleasing kitchen. Whether completing a new build, remodel, or just minor updates using a design software will save money and enhance the outcome of the project. By first visualizing your project on your own you can get a much better feel for your likes and dislikes regarding colors, finishes appliance placement, flooring, cabinetry and backsplash materials.
Most design software allows you to build a visual 3D mock up of the space. Typically, these programs will allow for material changes, custom options and adding or removing different pieces. This will help you visualize the space and different ideas before you spend a cent on the wrong materials or colors.
Some design software even offers features that will create materials list, after completing the mock up of the project, letting you know each of the materials you will need to complete the project. Not only will kitchen design software give you a good idea for what colors and additions you want to add to a space without bringing home and testing out tons of samples, but it also will make physical plans.
When building or remodeling there are required permits needed in order to begin work. This will mean that when turning in permits, or request for approval you will need plans, or drawings. These can be fabricated with design software, you will draw out all the things you need and want, dimension them out, and submit. Plus that is how you, if it is a do it yourself project, or the person hired to do the work, will know where items belong and how big everything is.
Free Kitchen Design Software
Here are some of the best kitchen software programs currently available:
Designing Idea Room Layout App by Planner 5D

With this in browser software you can quickly create a personalized room layout, add colors, choose furniture, drop-in lighting, and select from different materials to create your plan. The paid version offers over 3000 different home interior items to give you a wide range of remodeling options. The program lets you perform a 3D walk through of your creations to get an up close look of your design.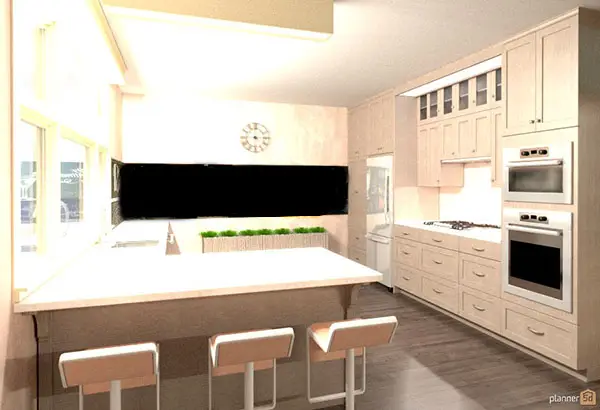 -> Click here for the Free Interior Design Software
Planner5D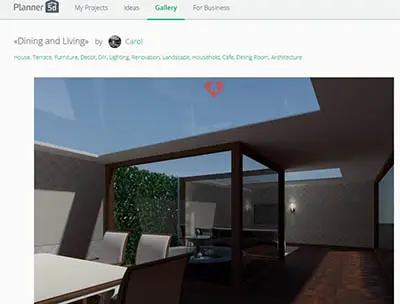 Planner 5D will allow even an amateur to create a variety of different project, especially kitchens. This software includes an idea library for anyone struggling to begin their project as well as many different templates. This software allows the creation of both 2D and 3d design.
With visualizing and rendering tools it will turn the kitchen of your dreams into an easy project that you can create. This software is free and available in the app store google play store or on windows 10.
The software can be found at this link.
Pros:
– Free
– Easy to use
– Has templates and ideas to get a project started quickly
Cons:
– Can be touchy to work with at times
Autodesk HomeStyler

Homestyler by Autodesk is a free online app that runs from your browser. It lets you create a kitchen design and then take a 360° walkthrough to see your room from a different perspective. To help you get the style you want there are 10,000 items and furnishings you can import to your design. After you are finished with your creation you can take a picture of the design to save to your computer.
Home styles will give inspiration and ideas when remodeling any room. This program allows for realistic 3D images as well as professional 2D drawings. Home Styler uses real furniture products to make for realistic designs to the items that will actually be purchased and placed in the home and kitchen.Visit – Autodesk Homestyler
Watch the Video Demo
Pros:
– Nothing to download
– Free to use
– Live 3D walk through features
– Geared toward kitchen designing
Cons:
– Limited and basic rendering
– Requires internet access
Easy Planner 3D
Free to use, this handy programs lets you design any room in your house. You can browse through hundreds of products to add to your plan and even follow the parts list to a retailers website for purchase. After your design is complete you can conduct a panoramic 360 degree view for a new perspective. Visit – Easy Planner 3D
Pros:
– Free
– User friendly
Cons:
– Requires Java to run
Roomstyler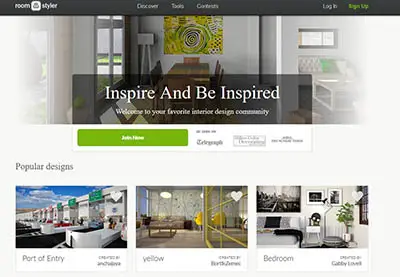 Roomstyler is a 3D planner that will help you add your favorite brands object to your room. This software will allow you to take a camera shot of any angle of the space and render it out into an image. The items you place in the space such as furniture pieces and accessories are items that can actually be purchased as well online.
Room Styler is a free program that can be found at – https://roomstyler.com
Pros:
– Free
– Easy to use and purchase items
– 3D renderings from all angles
Cons:
– 3D views are not the best available
Floor Planner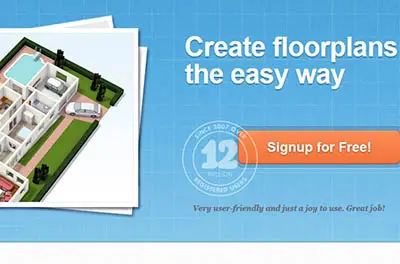 Floor planner offers designs that are great for floorplans and for marketing purposes. With an easy to use program like floor planner investigating the massive library of furniture, cabinetry and accessories, your kitchen will come to life instantly. The program will allow placement of walls, windows and other structures as well as text features to show dimensions.
Floor planner offers the first design for free and can be found at – https://floorplanner.com/
Pros:
– Large Library
– Great 3D visualization
Cons:
– Only the first design is free
Prodboard Online Kitchen Planner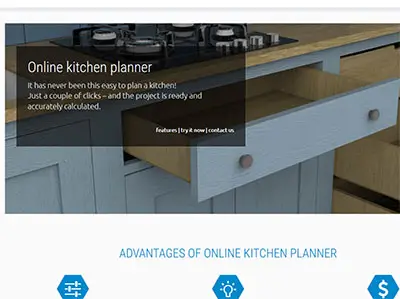 Prodboard online kitchen planner is and easy to use software that can accurately calculate a project with just a few steps. This program has tips and tricks for new users. This program also can create any space as its own individual project offering selections for different shapes, sizes, materials, and any appliances that may be needed in the kitchen design.
In addition to that prodboard online kitchen planner will calculate the cost, base prices and all product prices. They base the prices off the catalogues they have and that are uploaded. This is a free program that can be found at – https://prodboard.com/online_kitchen_planner/
Pros:
– Cost Calculation
– Free
Cons:
– Only has so many items and catalogues loaded in
Online Backsplash Designer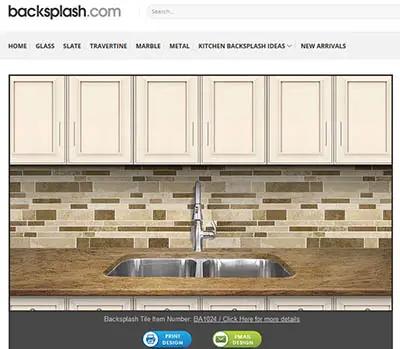 Online backsplash designer is great when the focus of the kitchen is on the backsplash. The backsplash will be one of the best blank spaces to get creative and this program will allow visualization before purchasing the final materials.
Online backsplash designer will allow you to choose colors and designs for the cabinets, countertops and backsplash to properly pair the items. The items included will be from reputable brands that are available for purchase.
If you are feeling stuck online backsplash designer also offers ideas and inspiration based on the material, color, or style. This program is and online program that can be found at – https://backsplash.com/designer
Pros:
– Free
– Uses real products
Cons:
– Only for kitchen backsplash designs
Home Hardware Design Software for the Kitchen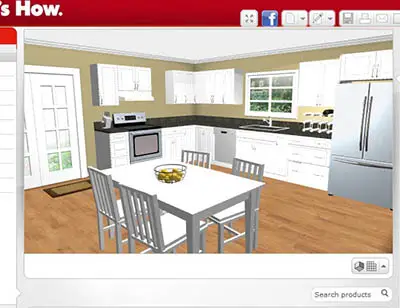 Home Hardware Kitchen design is a program that will include the options of using a pre designed room or starting completely from scratch. This program will allow you to add everything from pipes, windows, and appliances to furniture, accessories and cabinetry.
After all items are selected the program will also create a shopping list to help bring the design to reality.
This is a free program that can be used online and found at – https://homehardware-en.2020.net/planner/UI/Pages/VPUI.htm
Pros:
– Creates shopping list
– Free
Cons:
– Requires internet access
RoomToDo Software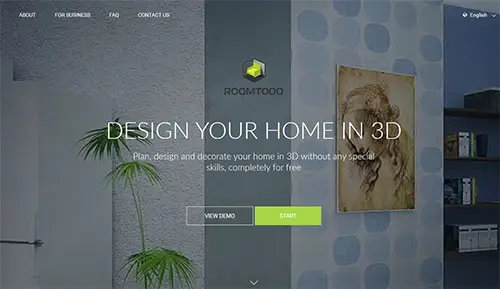 RoomToDo is a simple but mighty program. The program allows to quickly create walls in any shape, and will even let you draw over an existing floor plan picture. RoomToDo has both 2D and 3D views and even a walk through view for the kitchen you create.
With decorative materials and furniture customization this program will allow the space to truly look like your home. For ease the program has easy snap tools and quick sharing buttons to get feedback on your newest ideas and designs.
This is a free program that can be found at – https://roomtodo.com
Pros:
– Free
– Easy to use
– Many custom options
Cons:
– For best features you must upgrade to a paid version
Planning Wiz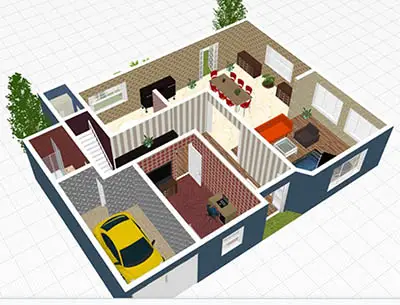 Planning wiz has a free version and a business edition, this review will be for the free version. This program will include tutorials to give a rundown of how it works. Planning wiz will allow you to draw rooms, walls, add backgrounds, windows and doors, etc.
This program does not require any downloads but will require internet access for use.
This is a program that can be found online and used with the creation of an account at – https://planningwiz.com
Pros:
– Free or a paid upgrade
– Doesn't require hard drive space
Cons:
– Requires internet access
Kitchen Planner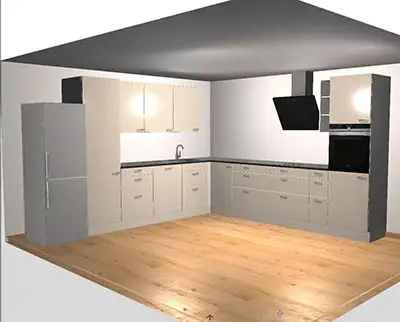 Kitchen planner is an easy to use design program that allows you to create spaces in any location due to its mult-language functions. The program takes the user through a tutorial with notes to guide the user through the features available. Kitchen planner has a variety of kitchen furniture including but not limited to: cabinets, cupboards, refrigerators, and sinks.
This program also allows access to 3D views as well as a birds eye view. Kitchen planner is a free program that can be found at – https://www.kitchenplanner.net
Pros:
– Free
– Doesn't take space on your computer.
Cons:
– Requires internet access
– Has a limited amount of items to be placed in the space
Lowe's Virtual Room Designer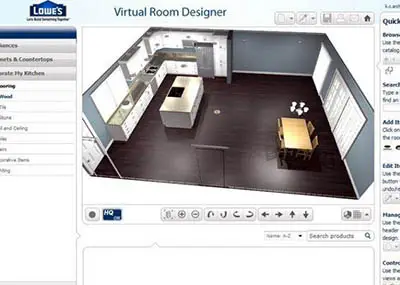 This free kitchen design software from Lowe's can be used to design a kitchen using a template or create a room from your own specifications. Customization options such as cooking appliances, colors, and materials for the floor, walls and ceiling can be added to get the style you want.
Once complete you can print your room or save it. The software app will also generate a list of items that you can use to purchase the necessary materials to bring your design to reality.
Visit – Lowe's Virtual Room Designer
Pros:
– Free to use
– Can use different paint colors, finishes and materials
Can provide an estimate on material costs
Cons:
– May not look exactly like what you see in real life
IKEA Home Planner
This kitchen design software by Ikea is created especially for kitchen designs and is completely free to use making it a great choice. You won't even need an account to get started and will only need to register if you decide to save your plans.
One of the programs standout features is its kitchen cabinet placements which keep the cabinetry from overlapping which is constantly a problem on many other software programs. In addition the Ikea planner has a wide array of furniture and decor selections and even keeps a tally of the cost of each item for you. Once complete your plans can be viewed in in either 2D or 3D. Another helpful feature is the ability to print your design so you can bring it in to your nearest store. Visit – Ikea Home Planner
Information About Ikea Home Planner:
Pros:
– Free to use
Cons:
– May be too basic
Best Free Software Ideal for Kitchen Design
After discussing multiple different free design software and going through their pros and cons there will always be one that each person likes best. While some users need an easy to work with program and have a simple project, others may be experts with many larger projects. Based on the needs of the user will decide which program is the 'best'. That is why there are so many options, because each software will have its own pros and cons based on the project and user.
Online Backsplash designer will be the best software for someone who is just trying to test out backsplashes with their existing cabinets and counters, while someone who is doing an entire kitchen renovation will not benefit from a program like that.
When it comes to generally the best program, or the one that I would personally use for most projects, I would recommend Planner 5D or Prodboard. I think cost is a huge thing when it comes to completing a project and while it is easy for beginners or do it your-selfers to pick out colors and finishes, deciding what building materials and how much it will cost is a lot more difficult a task.
As mentioned previously though not every program is for everyone, maybe cost is not important to you, or maybe you are still in the planning stage so cost and materials are not yet on the priority list. For kitchens, and form of remodel will most likely require the moving of some lumber or built in pieces which will drive costs while living room changes could only involve moving furniture and art around.
Paid Software Versions for Kitchen Layouts
Here is the list of the top kitchen software that has a one time cost or monthly membership fee:
Chief Architect – Home Designer Suite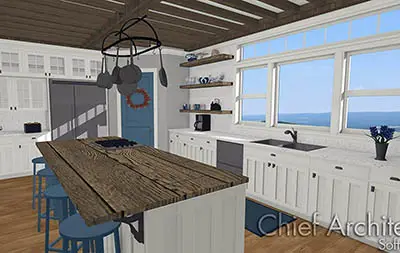 Chief Architect is one of the leading developers and publishers of 3D Architectural home design. This is often used by architects, interior designers, landscape designers, and even Do it your-selfers. As this is a large program it requires a PC or Mac with at least 4GB of memory and 5 GB of available hard disk space as well as internet access. This program can be rented for $49/mo.
This program is also available as a trial version as well as for purchase. Prices range depending on which version you choose Pro being $495.00. Decks and Landscaping can be done in the versions Suite, Architectural and Professional, professional and architectural being rated better. They have many versions of the program with each year offering additional features, media and usability improvements.
For more information follow this link – Chief Architect
Pros:
– One of the leading programs
Cons:
– Takes up a lot of space on the computer
– Costly
ProKitchen Software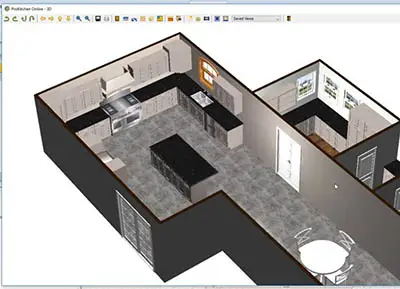 ProKitchen software does offer a 14 day free trial as well as a handy chat assistance that will help start up any new project. This program has over 500 catalogs filled with products to add to the kitchen you are designing.
This program will need to be downloaded. Prokitchen also offers an online version that can be found here – http://www.prokitchensoftware.com/prokitchen-online/
Watch a tutorial on how to use Pro Kitchen Software:
Pros:
– Has online chat assistance
Cons:
– Costly
HGTV Design Software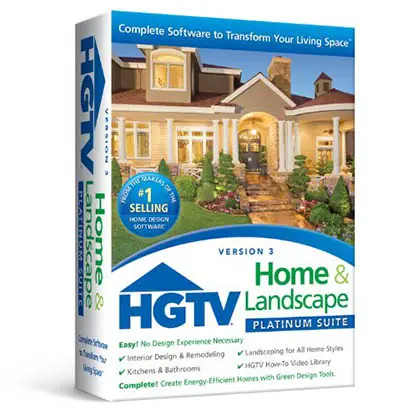 HGTV Kitchen design software requires no prior experience and is great for small project, or complete kitchen renovations. Starting by importing current pictures of your kitchen or sketching the space out you will be able to see the entire things before spending a cent. After that you will be able to customize materials on walls, counters, cabinets, etc.
Once all is customized you will be able to create realistic 3D renderings to decide if that is what you would you're your kitchen to look like.
This program can be found at HGTV Home, it also has a 90 day money back guarantee on the purchase price.
Pros:
– 3D renderings
– Custom materials
– Drag and drop interface
Cons:
– Steep learning curve
Punch! Software
Punch! Interior Design Suite version 20 can be used to create and design indoor living spaces with a complete set of tools to plan, design, and visualize the desired space.
This program has some new features including high quality rendering for 2D geometry and text, custom drawing styles, the ability to import and export from AUTOCAD 2018, custom rich text options and a modify tool bar.
This software requires 1GB of RAM and 3GB of hard disk space. Internet service is required to use the program. Punch! Interior Design software will run you about $39.99 and can be found at this link.
Pros:
– Large Media Library
– Great 2D and 3D Visualizations
Cons:
– Costly (but less compared to other paid options)
SmartDraw Design Software
The SmartDraw Interior Design Software is a paid software program that offers a free demo. The program can be used to design a kitchen and offers customization templates with a wide array of objects such as cabinetry, fixtures, countertops and decor to get the look you want. There is also an import image feature if you want to bring in materials or object for your design. Visit – SmartDraw
Pros:
– Full features design software
– Free demo to try it out
Cons:
– Expensive
Room Sketcher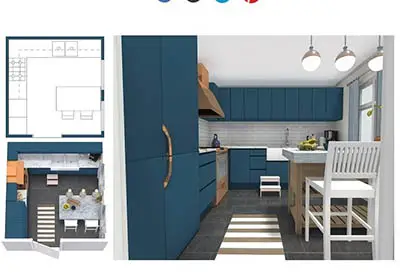 The Room Sketcher kitchen planner is an online software that allows you to create your own kitchen layouts and floor plans. You can create your plans using different finishes, furniture, and finishes and then see it in a 2D or 3D view.In 3D view you can view the room in 360 degrees to get a feel for exactly how it will look.
When you are finishes you can create high quality 3D photos of your design to save and share your ideas. Read more about this product here.
Pros:
– Free for minimal funcationality
– Create 2d and 3D floorplans with 360 view with paid plan
Cons:
– Ongoing yearly fee to use
– Must buy credits to use more features
Google SketchUp
Google SketchUp is a basic tool used for drawing and creating a variety of designs. While it is free to use it is too basic to highly recommend. Some of the standout features of the software is the ability to browse the designs that other users have created in the 3D warehouse. To get a more robust amount of design features users must upgrade to the pro version at a cost of $695. Visit – Google Sketch Up
Pros:
– Free
Cons:
– Expensive to upgrade for full features
– Can be difficult to learn how to use
Related Interior Design Pages You Might Also Like:
Best Interior Design Software – Flooring Materials for Interior Design – Paint Color Visualizer Programs