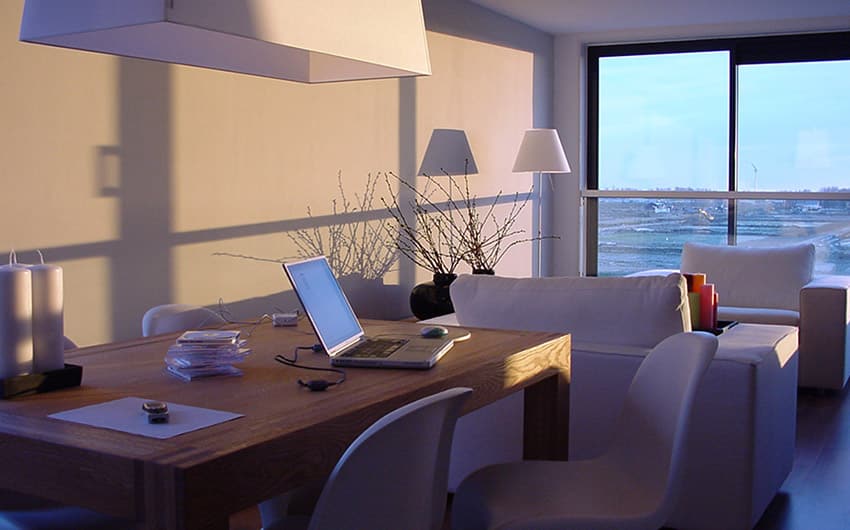 In the past if you wanted to redesign and remodel your kitchen you had to rely on interior designers and architects to create a plan at a considerable cost. Thankfully, nowadays there is kitchen design software available to help you create your ideal dream kitchen remodel on your own. Here are some of the best kitchen software programs currently available.
1. Designing Idea Editor by Planner 5D (Free/Paid) With this in browser software you can quickly create a personalized room layout, add colors, choose furniture, drop-in lighting, and select from different materials to create your plan. The paid version offers over 3000 different home interior items to give you a wide range of remodeling options. The program lets you perform a 3D walk through of your creations to get an up close look of your design.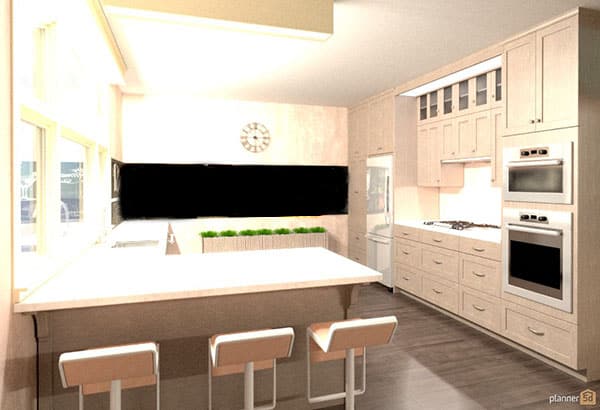 -> Click here for the Free Interior Design Software
2. Easy Planner 3D (Free) Free to use, this handy programs lets you design any room in your house. You can browse through hundreds of products to add to your plan and even follow the parts list to a retailers website for purchase. After your design is complete you can conduct a panoramic 360 degree view for a new perspective.
Pros:
– Free
– User friendly
Cons:
– Requires Java to run
Visit – Easy Planner 3D
3. Autodesk HomeStyler (Free) Homestyler by Autodesk is a free online app that runs from your browser. It lets you create a kitchen design and then take a 360° walkthrough to see your room from a different perspective. to help you get the style you want there are 10,000 items and furnishings you can import to your design. After you are finished with your creation you can take a picture of the design to save to your computer.
Watch the Video Demo
Pros:
– Nothing to download
– Free to use
– Geared toward kitchen designing
Cons:
– Limited and basic rendering
Visit – Autodesk Homestyler
4. SmartDraw Design Software (Free Demo & Paid) The SmartDraw Interior Design Software is a paid software program that offers a free demo. The program can be used to design a kitchen and offers customization templates with a wide array of objects such as cabinetry, fixtures, countertops and decor to get the look you want. There is also an import image feature if you want to bring in materials or object for your design.
How to Use Smartdraw
Pros:
– Full features design software
Cons:
– Expensive
Visit – SmartDraw
5. IKEA Home Planner (Free) This kitchen design software by Ikea is created especially for kitchen designs and is completely free to use making it a great choice. You won't even need an account to get started and will only need to register if you decide to save your plans.
One of the programs standout features is its kitchen cabinet placements which keep the cabinetry from overlapping which is constantly a problem on many other software programs. In addition the Ikea planner has a wide array of furniture and decor selections and even keeps a tally of the cost of each item for you. Once complete your plans can be viewed in in either 2D or 3D. Another helpful feature is the ability to print your design so you can bring it in to your nearest store.
Information About Ikea Home Planner:
Pros:
– Free to use
Cons:
– May be too basic
Visit – Ikea Home Planner
6. Google SketchUp (Free and a Paid Pro Version) Google SketchUp is a basic tool used for drawing and creating a variety of designs. While it is free to use it is too basic to highly recommend. Some of the standout features of the software is the ability to browse the designs that other users have created in the 3D warehouse. To get a more robust amount of design features users must upgrade to the pro version at a cost of $695.
Creating a Cabinet in Google Sketch up:
Pros:
– Free
Cons:
– Expensive to upgrade for full features
– Can be difficult to learn how to use
Visit – Google Sketch Up
7. Lowe's Virtual Room Designer (Free) This free kitchen design software from Lowe's can be used to design a kitchen using a template or create a room from your own specifications. Customization options such as cooking appliances, colors, and materials for the floor, walls and ceiling can be added to get the style you want. Once complete you can print your room or save it. The software app will alos generate a list of items that you can use to purchase the necessary materials to bring your design to reality.
Visit – Lowe's Virtual Room Designer
Related Interior Design Pages You Might Also Like:
Best Interior Design Software – Flooring Materials for Interior Design – Paint Color Visualizer Programs