Here we share our kit kat tiles design gallery including what they are, different types & styles, materials, colors, sizes, and where to use kit kat tile inside a home.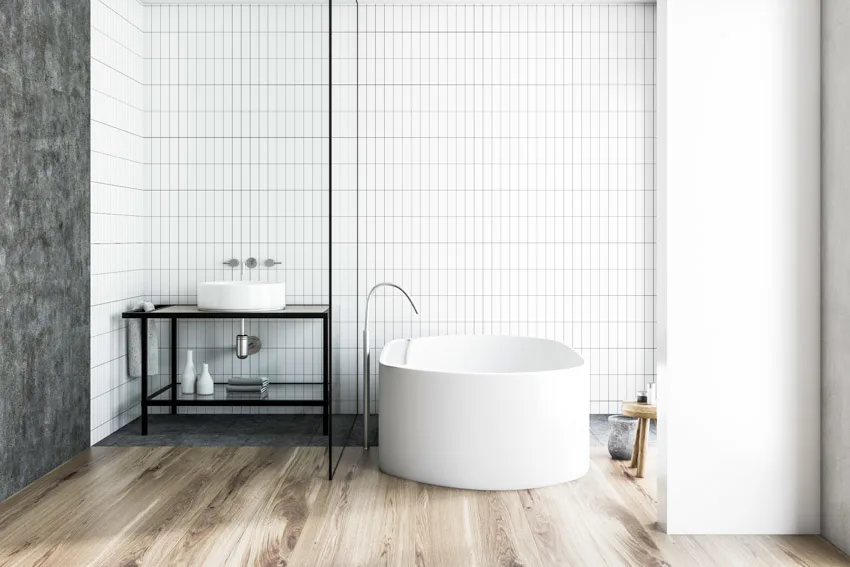 Tiles come in varied shapes, sizes, and colors, giving homeowners the flexibility and creative freedom to style their homes however they want to. And with kit kat types, along with their small and slim look, more designs are possible to be formed and built.
Kit kat tiles, in fact, are innovative decorative pieces that can be used to make a statement in the room and space you want to install them in. They gained popularity in 2018 when the world was introduced to the minimalist style, especially for the kitchen and bathroom areas.
For this to be a good option to consider, you need to explore the world of kit kat tiles. And no, it takes more than just knowing they look like your favorite chocolate bar.
What Are Kit Kat Tiles?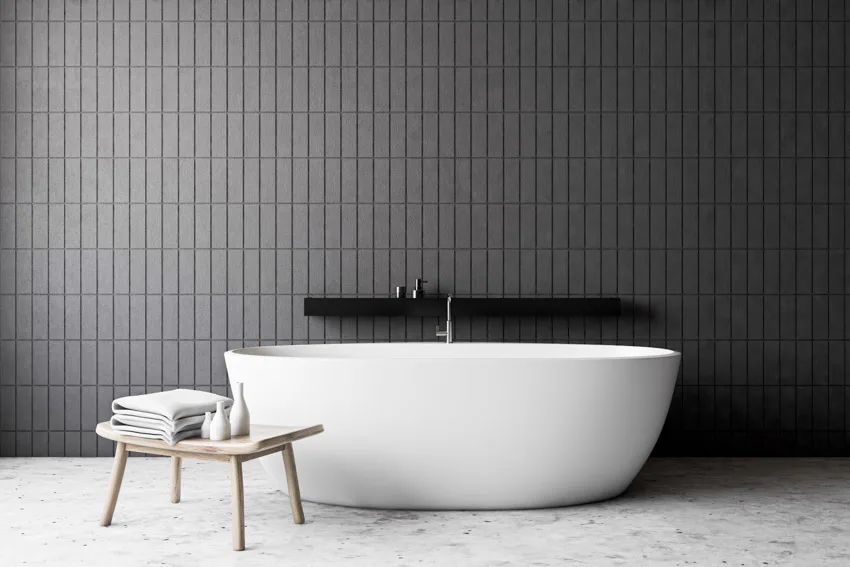 Kit kat tiles, more commonly called mosaics or finger tiles, have become popular in the market because of their unique aesthetics and flexible functionality. They have rectangular shapes, which is where they got their name in the first place, resembling the popular chocolate bar.
Minimalistic in their style and form, these types of tiles are inspired by traditional Japanese design, which is clean and refreshing to look at. This clean and sleek profile is the reason why these tiles are popular and sought-after.
Here are some benefits you're sure to enjoy with kit kat tiles:

• Flexible and versatile: The shape of the tiles also makes them easy to use and add to your home's interior. Since the tile shapes are slim, they can easily be wedged into small, narrow, and awkward spaces.
The tiles can also be arranged either vertically or horizontally, depending on the dimension you want to create and improve on. You can even go for a straight upstanding layout or a crisscrossing one.
• A wide range of options: These tiles come in a variety of sizes, colors, and textures. They even have different sheen levels and materials they are made from.
This is the reason why you need to go beyond the typical kit kat tile design. Check out the different types of kit kat tiles you can use to decide the ideal one for your home.
• Unique and captivating style: If you want something different, kit kat types of tiles can definitely bring that aesthetic uniqueness to your home. Since these tiles are inspired by legitimate Japanese architecture, they are the epitome of ingenuity, creativity, and class. Highly decorative, these tiles improve the aesthetic profile of a specific room and space by adding depth and texture.
• Durable and water-resistant: Like most tiles, these are durable and resistant to water, which makes them ideal for areas that are often exposed to moisture like the bathroom and kitchen. These tiles may also be installed outdoors and won't be negatively affected by rain.
• Immediate stylish impact: Installation of kit kat types of tiles in your home offers an instant impact on the space's aesthetics. And you don't even need to overhaul an entire room just to make an obvious impact. In fact, changing your wall tiles and using kit kat tiles will immediately offer fresher and cleaner aesthetics.
Types Of Kit Kat Tiles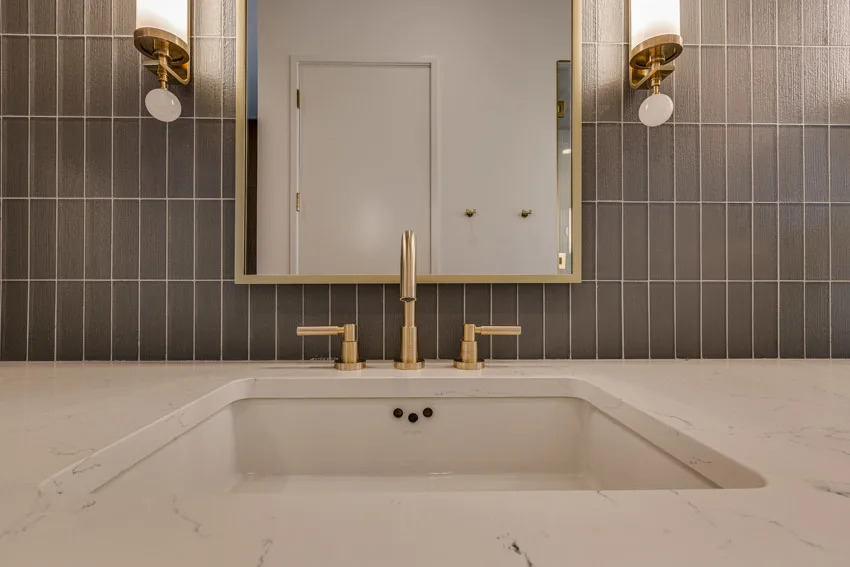 Deciding on kit kat tiles will require you to choose among the different types offered in the market today. When confronted with many options to consider, it can definitely be overwhelming and seem too much. The trick is to know your priorities and explore the options you have.
To help you with your priorities, list down the different factors that affect your choice and check the ones you believe are non-negotiables and those you can deal with and compensate.
• Budget: Take into account how much you are willing to pay for this project since it will affect the freedom you have in being capable of choosing more expensive options or not. Match your budget to the kit kat types of tiles you are considering.
• Installation area: The good thing about these tiles is that most of them are water-resistant, which means you won't have any problem with moisture damage so these tiles can be used in areas usually exposed to water like outdoors, the bathroom, and the kitchen.
• Tile size: There are standard kit kat types of tiles and their mini counterparts so you can choose between these two types based on their sizes. Bear in mind though that there may be other different sizes offered by other manufacturers.
• Tile color: The color of the kit kat tiles you choose will affect the vibe they will contribute to the area you will install them. You can go rustic with neutral colors or dramatic with bold and popping ones like bright pink or bloody red. The color of the these tiles you choose will dictate the ambiance they can showcase.
• Tile texture and pattern: These tiles can come as glazed or matte, and you can choose the texture or pattern you want to see on your wall or floor. See more types of tile patterns here.

• Room size: Large tiles make a space feel bigger than it really is and small tiles make a space feel more restricted. When it comes to this type of tile, you need to bear in mind that these small tiles can affect how a room will look like, and yes this includes how big it might appear.
Consider these different factors as you skim through the kit kat tile types you are taking into account. Make sure to bear these factors in mind as you explore different types you think will be ideal for your home.
Kit Kat Mosaic Tiles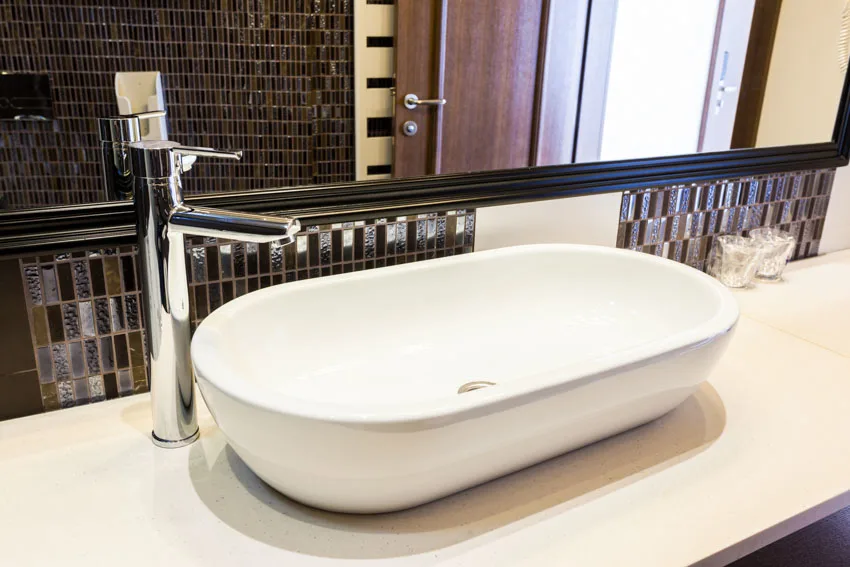 Mosaic is an art style formed using tiny pieces of tiles and glasses to form a specific shape, picture, and artwork in general. The designs are usually intricate and take a lot of effort to do so. With kit kat mosaic tiles, you have the creative freedom to form the pattern and image you want to see in your home.
And kit kat types of tiles are excellent for mosaic style since they are originally small in the first place and you can either cut them in smaller sizes or stick with the finger-like tiles and mix in standard-sized and mini tiles as you create the image on your wall or floor.
These tiles can definitely add texture and depth in your mosaic design scheme. Kit kat mosaic tiles can serve as excellent accent walls and turn a boring corner into an aesthetically pleasing interior decor.
Japanese Kit Kat Tiles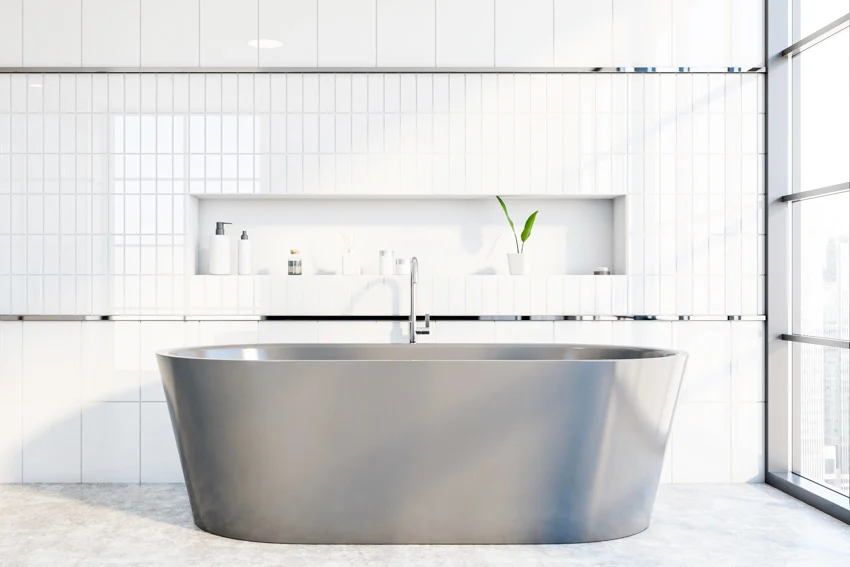 Japanese kit kat tiles are simply clean-cut and simple-looking slim tiles. Since these tiles are basically inspired by Japanese style in the first place, this type simply refers to glazed one-colored minimalist tiles.
If you're going for a unique aesthetic that's subtle and simple, these Japanese kit kat types of tiles are the way to go. They are the embodiment of Japanese culture, focusing on authenticity that showcases elegance and charm.
And with the Japanese style known for its attention to detail, these small but meticulous tiles will be a good addition to your home. You can build a minimalist accent wall to integrate something refreshing to your interior decor.
Mini Kit Kat Tiles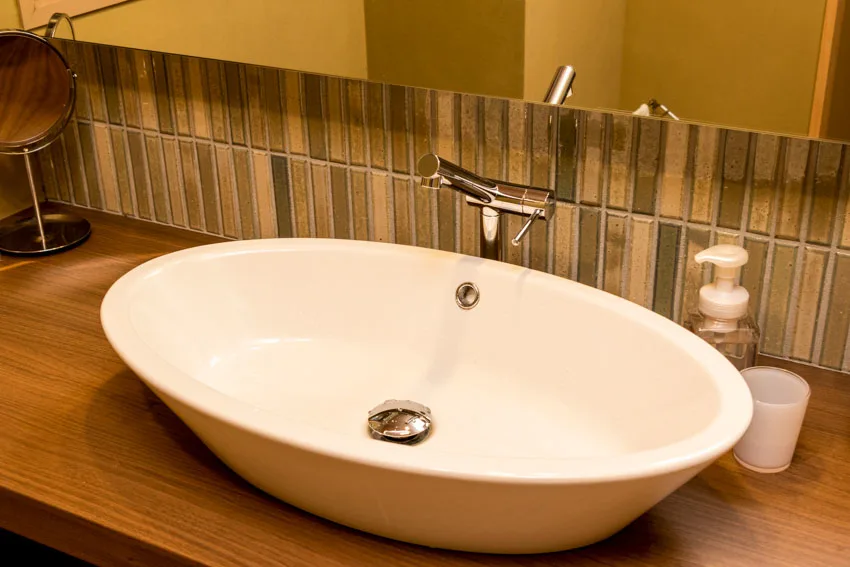 Mini kit kat tiles, compared to standard-sized ones, are smaller but also come in a variety of colors and textures. And while they may have the similar thickness, they are smaller and shorter.
Besides the typical difference in dimensions, these tiles have a rounder look compared to the flat and hollow appearance of the standard-sized kit kat types of tiles. This rounded look makes the mini tiles seem to have a bubble on their surface, allowing a more interesting texture and aesthetics for mosaic designs.
These types of tiles are perfect for awkward and narrow spaces you need to fill in because of their small size, making them a perfect option for mosaics too.
Kit Kat Tile Materials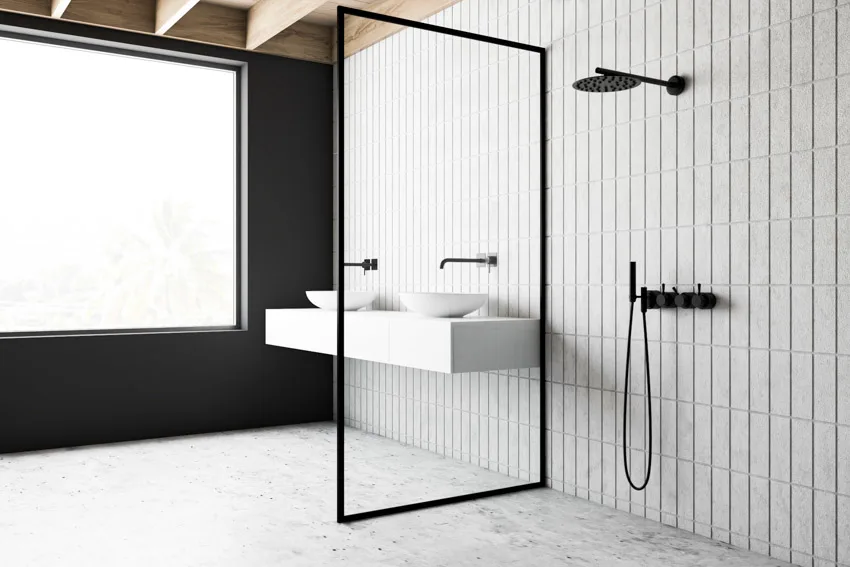 Kit kat tile materials are similar to most tiles. The only difference is that these tiles are finger-like and smaller in size that the common and standard square ones. Some of the materials that can be used for these tiles include the following:
• Classic ceramic tiles
• Porcelain tiles
• Natural marble
• Authentic terrazzo
• Carrara marble
• Nero marquina marble
Different materials can deliver different style, and ambiance so you need to choose the one that can showcase the vibe you want to have.
Kit Kat Tile Colors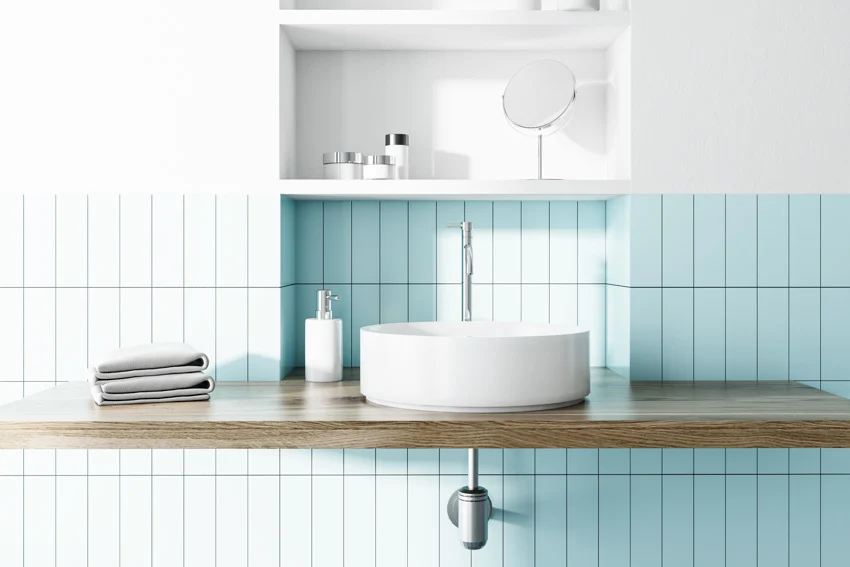 One of the best things about choosing type of tile is choosing the color palette that you want to work with. The choice in this task is entirely up to you. You can add a unique color to your room through these finger-like tiles.
Another thing you can do is to just add to the color palette you already have in the room. And the best thing is that when it comes to colors, the choice is endless. To help you in choosing among these overwhelming number of colors, here are some recommendations to guide you:
• White kit kat tiles: These tiles will be perfect for bathrooms and kitchens with contemporary style and small rooms that you want to visually expand.
• Yellow kit kat tiles: This color adds optimism and energy to space, which is a good addition to kitchens and other areas in your home that needs a splash of sophistication.
• Neutral kit kat tiles: If you want to go for the traditional Japanese aesthetics and ambiance, go for neutral colors like beige, tan, brown, and other similar hues.
• Bright colors: If you're going for something new to add to your black or white room, you can choose a bright tile design to add a pop of color.
• Gentle colors: If you want to add a gentle vibe to an intimate space, vibrant blue and emerald green kit kat tiles will work wonderfully.
• A variety of colors: If you want something intricate, go for different colors and build an eye-catching mosaic tile design that can serve as an accent of the room you're sprucing up.
What Size Are Kit Kat Tiles?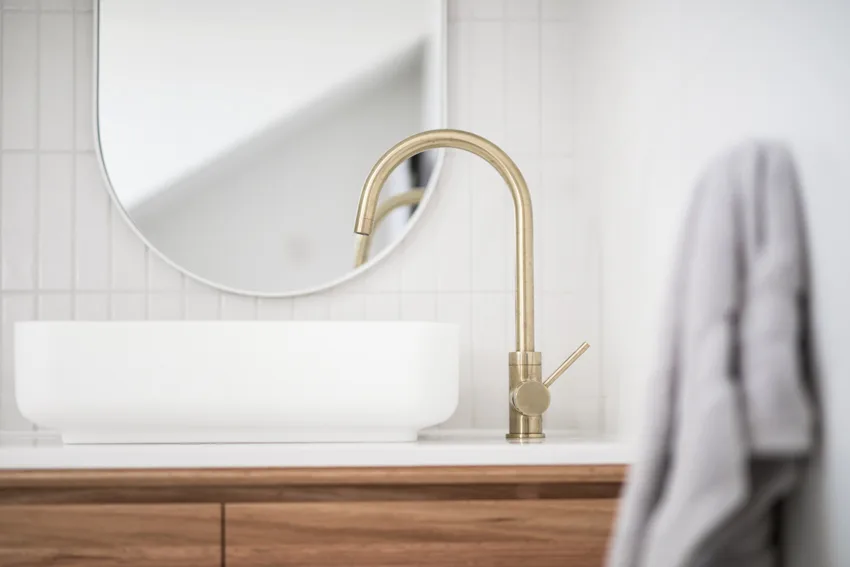 Kit kat tiles are popular for their slim and finger-like appearance, very similar to the chocolate bar that they are named after. And when it comes to sizes, there are two major sizes that come in play which are the standard-sized kit kat tiles and the mini kit kat tiles.
Standard-sized tiles have the dimensions of 0.8 x 5.7 x 0.3 inches and come with a noticeably hollowed top. Mini tiles, on the other hand, have the dimension of 0.5 x 3.6 x 0.3 inches and look more puffed with a bubble on top.
Where To Use Kit Kat Tiles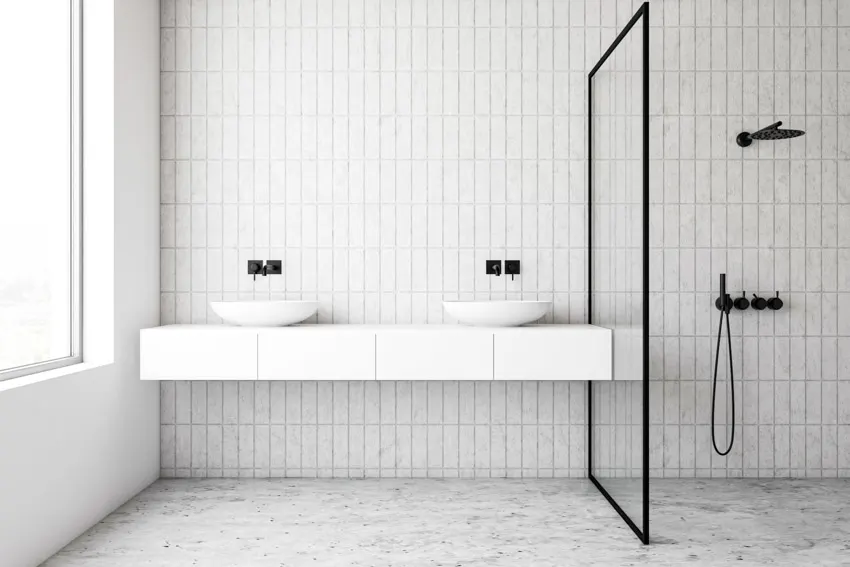 One of the advantages of using kit kat tiles is their flexibility and versatility. Because of their characteristics and features, you can basically install them in most rooms in a house. These unique tiles are both functional and aesthetically pleasing and offer a timeless and elegant vibe that can spruce up any room.
These small and slim tiles are ideal to be installed in small commercial spaces and compact living areas. A shower alcove is one of the best spaces to install these tiles in. These narrow tiles can be accommodated in the areas without them looking forced or awkwardly placed.
This type of tile became popular for bathrooms and kitchens back in 2018 and they remain an excellent option for these rooms, whether you install them on the walls or in the flooring. Make sure though that you place them somewhere they can be appreciated well, whether it's in the hallway or the headboard of your bedroom.
Kit Kat Tile Backsplash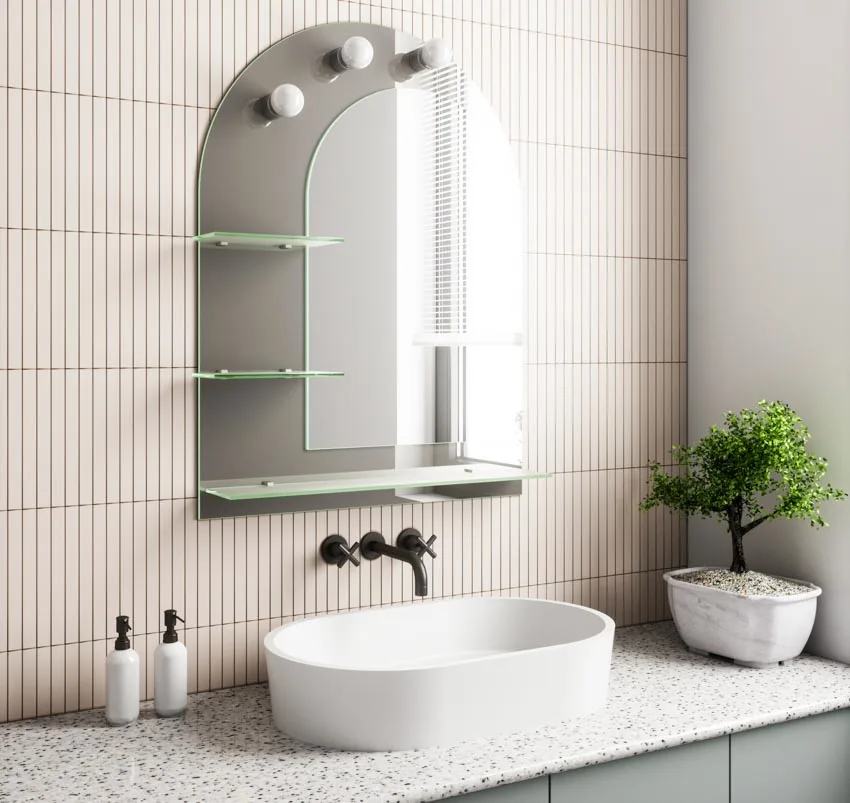 Installing kit kat tiles for the backsplash can be a stylish addition to your bathroom or kitchen, especially if you design it as a feature element and an accent in the room. You can install these tiles to form an artistic mosaic design in your backsplash, making it an eye-catchy element you will love to look at while cooking.
The best thing about choosing kit kat tile backsplash is that since the tiles are water-resistant, you won't have to worry about moisture exposure and damage from food splashes on the backsplash. More than just being functional, the backsplash will also add aesthetic value to the area, whether it's the bathroom or the kitchen.

Kit Kat Wall Tiles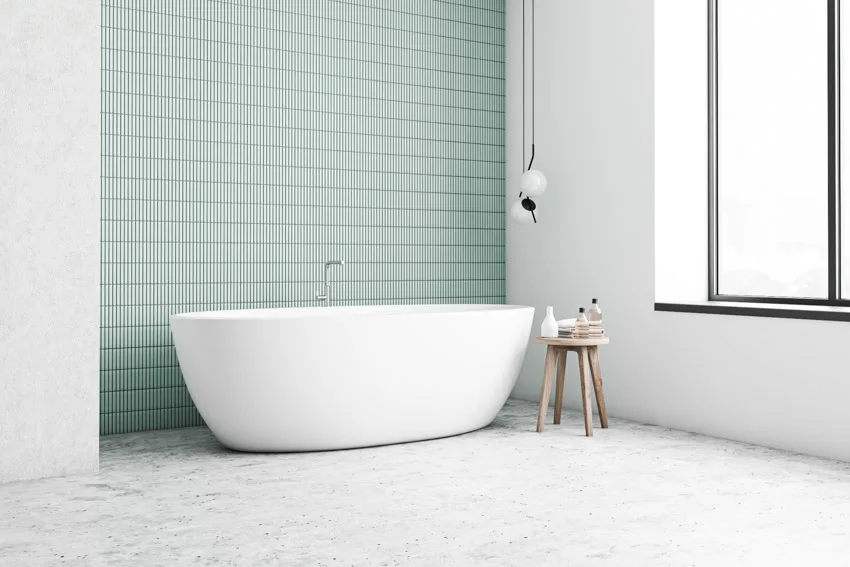 Kit kat tiles also make excellent accent wall ideas, which is how they became popular in the first place. These kit kat wall tiles became popular in commercial spaces, specifically used for interior design in the form of an accent wall in bars, cafes, restaurants, and stores. They have an excellent stylish and tactile profile that looks pleasing to the eye.
When considering the installation of these tiles in the home, you can install them in the bathroom and kitchen. They add a contemporary and chic vibe to the areas. In addition, these tiles will also look wonderful as a wall near the fireplace, emphasizing this element.
Kit Kat Floor Tiles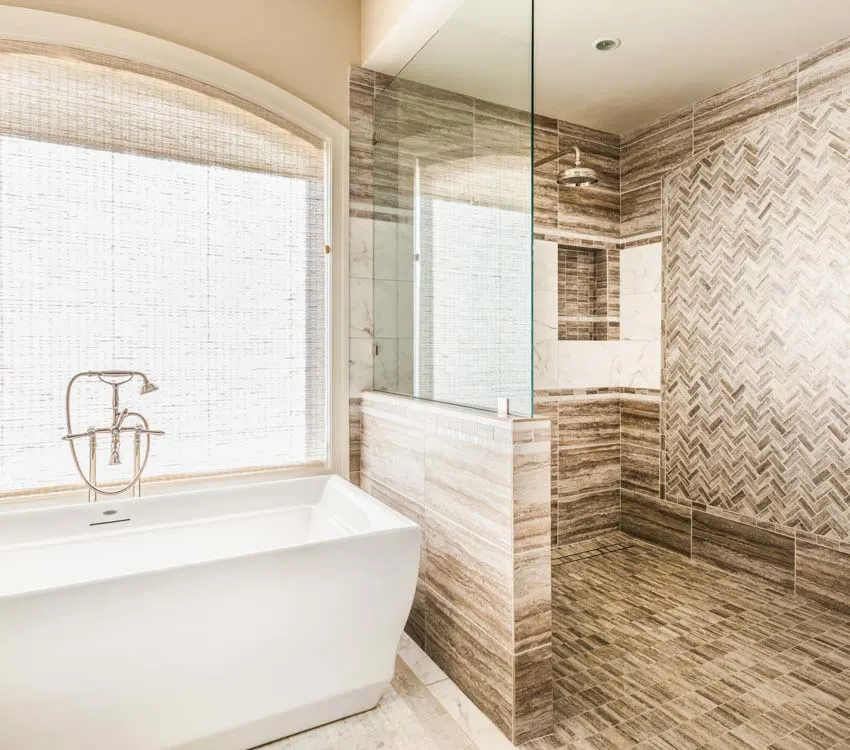 Kit kat tiles can also be an excellent floor option and can be incredibly functional and act way more than just an aesthetic element in your home. Ideal kit kat types of floor tiles can be made of natural stone or concrete, with their durability through the roof and strong enough to handle daily wear and tear, especially if you install them in common areas with high foot traffic and activities.
Natural stone is better in terms of water resistance but can be costly while concrete is more affordable but you will need to treat the tiles to fight moisture damage. Choose well between the materials based on your budget and needs.
The downside with types of tiles as flooring is the amount of grouting you need to deal with. Since the tiles are smaller, there will be more grouts that need handling. This also means you will need to spend extra on the grouting.
One tip to follow is to use moisture and stain-resistant epoxy grounds rather than the traditional cement-based grouts. Cement-based grouts will require sealing to protect them from water damage but epoxy grouts are non-porous and so won't require this treatment, making the care and maintenance for the grouts simpler and more cost-effective.
Kit Kat Tiles In The Kitchen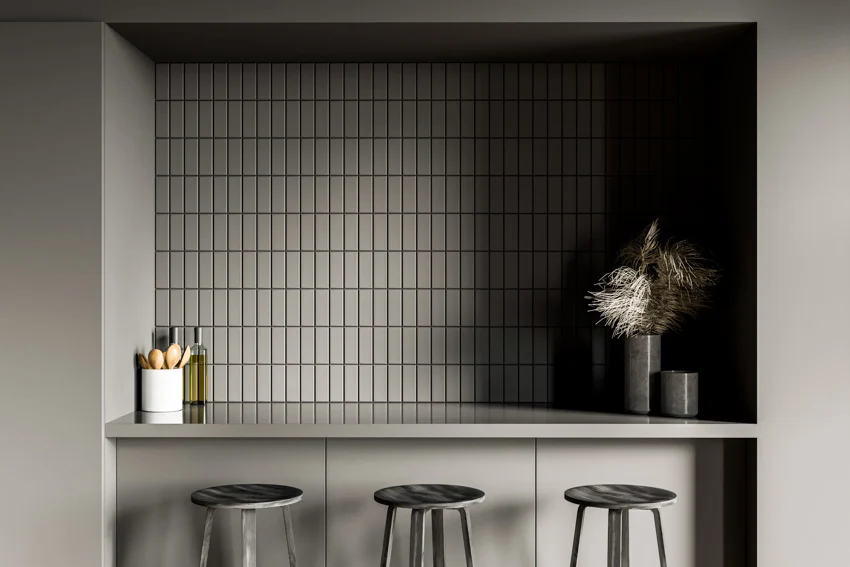 The kitchen is one of the areas that kit kat tiles became popular in, from a simple feature wall in the room or a catchy backsplash. These slim tiles look wonderful in the kitchen, along with the patterns and designs created on the surfaces.
And more than its aesthetic value, you can go crazy with the number of tiles you install to create the image and pattern you want without having to worry about water damage from food splashes. See more kitchen backsplash ideas here.
Kit Kat Tile In The Bathroom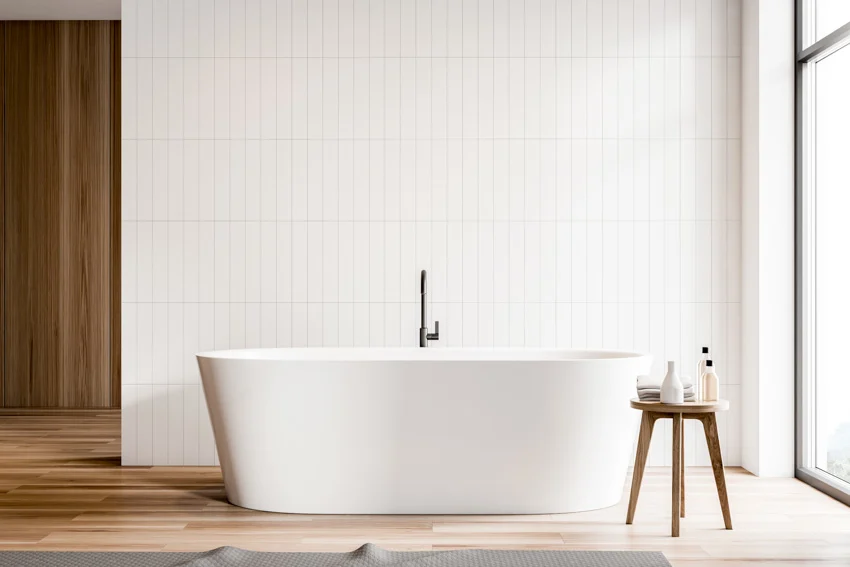 The bathroom is the area in your home that's most often exposed to moisture and so can benefit from using these tiles in it (with proper grout sealing or epoxy usage). You can make your shower alcove look artistic without the tiles looking like they've been forcibly installed in the narrow and small space.
You can create a stunning vanity accent wall with mosaic files or a shower feature wall that can easily stand out. The limit is your imagination and the number of kit kat tiles that can be accommodated in the bathroom!
See more related content in our article about rectified tile pros and cons on this page.