Here's the floor tile that goes with Carrara marble with the tile options to use, matching options, the best textures, floor patterns, and colors for your interior design.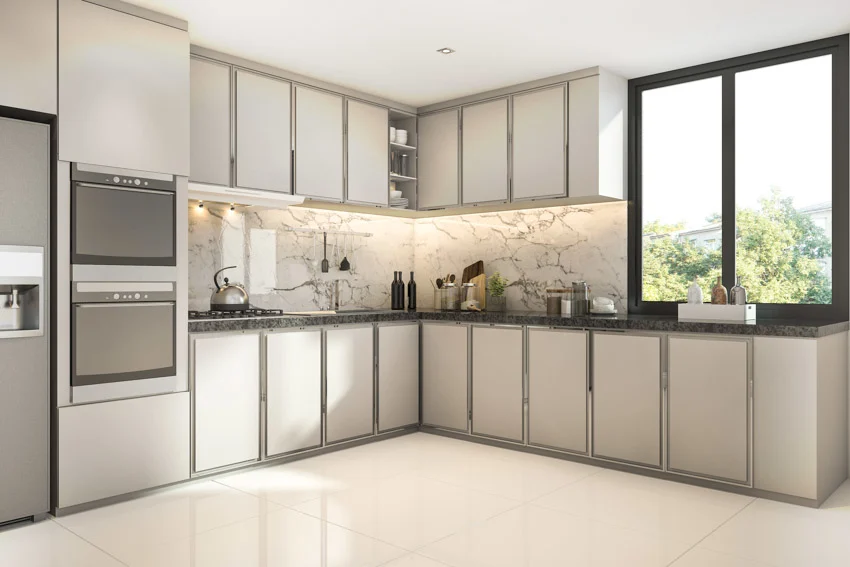 Installing a floor tile in your home is one of the most efficient methods to renovate your space. Tile is available in various patterns, styles, and colors and is also exceptionally long-lasting and straightforward to keep up with.
However, since there is an almost unlimited variety of tiles and marble available, you will have to choose the most appropriate one for your needs. Carrara marble is undoubtedly a piece of beauty, with its clean white base and subtle gray veins.
Carrara marble is the most common type of Italian marble, named after the founded region. Carrara features a gray field, or backdrop, with a light gray veining throughout the stone. This stone may also be blue-gray, and the patterning is often delicate and feathered in appearance.
What Tile Goes Well With Marble?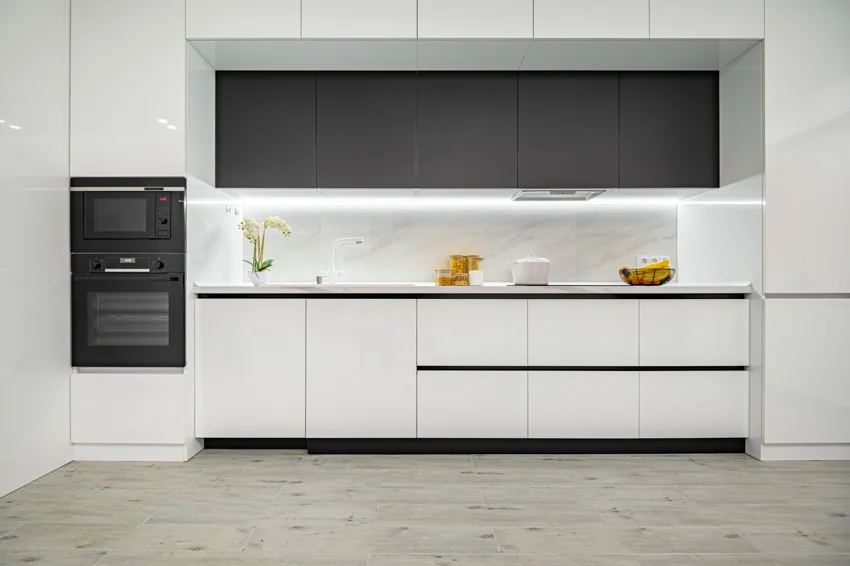 Creating a marble design might be a difficult task. As a result, selecting tiles that complement marble is mostly a matter of personal preference. There is no "wrong" way to do things. There is just what works and what doesn't work for you.
Consider the following question: are you a minimalist or a maximalist? Is it neoclassical marble design with perfectly matched colors or contemporary color clashes that appeal to you?
Knowing whether to match or clash your tiles makes things more straightforward since you can quickly dismiss whole ranges of tiles from consideration.
If you want tiles that look well next to Carrara marble, you will want to go with a neutral color scheme. To show off the grandeur of your marble without making it seem garish or tacky, choose soft colors such as blacks, grays, browns, creams, whites, and other neutral tones.
If you decide to use a couple of colors (no more than two, please), take some samples home before putting any tiling cement down to make sure you like the way they appear against the Carrara marble before proceeding.
Choose simple-shaped types of floor tiles that don't draw the viewer's attention away from the marble. If you decide to integrate hexagon-shaped tiles or other forms, use them sparingly to avoid drawing attention away from the Carrara. On the whole, square and rectangular tiles will seem significantly more elegant when placed against a marble surface.
Matching Tile Texture With Carrara Marble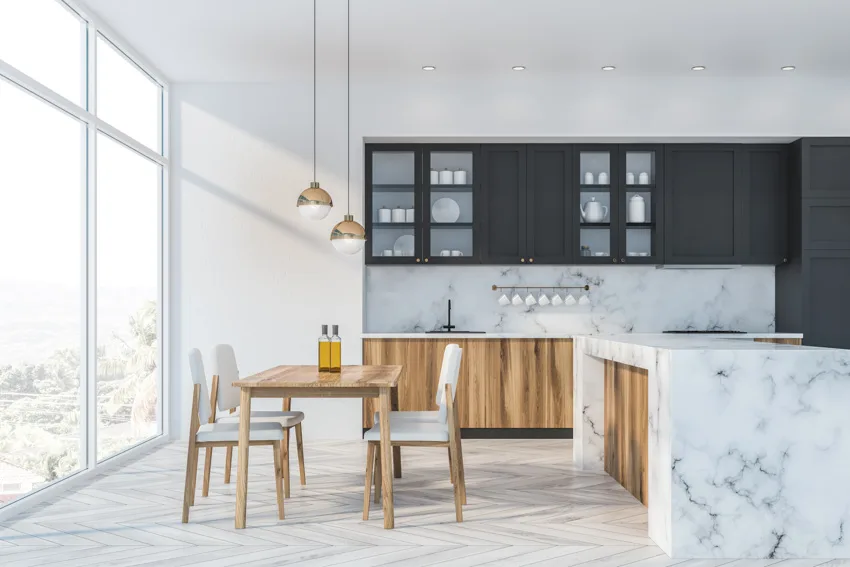 Sometimes, we disregard textures in tiles when designing a new room or renovating, but they are as significant to the overall design as color, form, and pattern. Choosing the right texture for your installation may serve several practical purposes and provide a visually appealing feature.
Marble is available in two different finishes: polished and unpolished. For example, a shining, polished marble countertop and a polished tile floor give the impression of a nearly antiseptic place.
Consider using a somewhat matte wood or tile floor instead or low-pile types of carpet to bring out the glimmer of the finish. On the other hand, honed marble would look stunning when juxtaposed with a heavily lacquered wood floor.
High-gloss, smooth polished stone tiles have dazzling highlights to deep shadows that match Carrara marble. Glossy tiles are popular because of their gleaming surface and how they draw attention to the inherent characteristics of the marble.
Choosing Tile Floor Patterns With Carrara Marble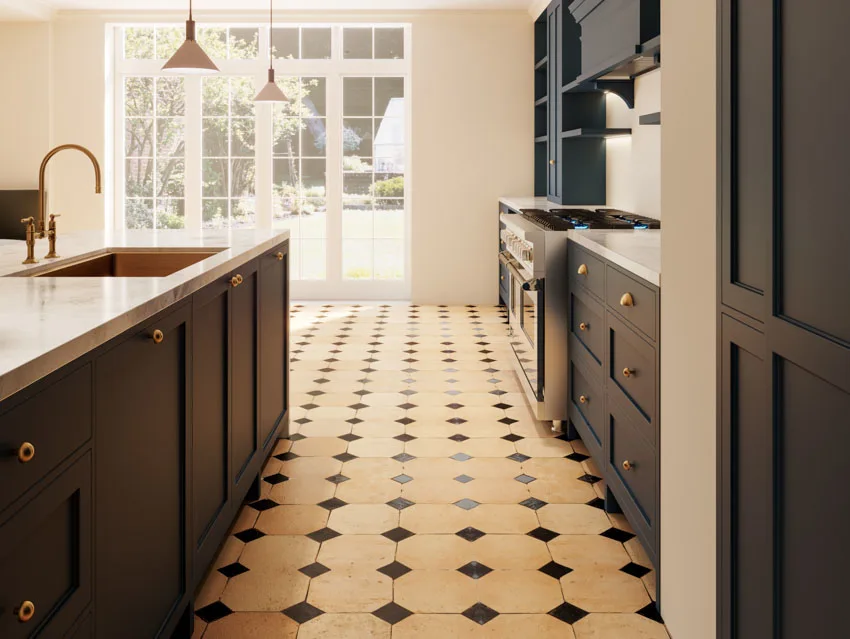 Tile or wood floors are a natural option to complement marble, but you must be careful that the design of the floor does not compete with the marble. Aim to avoid using tile or wood with a pattern similar to the veining in your marble.
For example, if your marble has widely spaced veining, stay away from using tile in the 1-to-3-foot range or wide planks of wood because the lines in the floor will mimic the veins in the marble.
Instead, use tiny mosaic tiles, subway tiles, or thin wood boards to create a more elegant look. Large tiles or slabs of wood might be used as a contrast to create a striking effect for those with marbling that is too tight or too little.
A limited color palette is ideal for a room with various surfaces because it keeps conflict between patterns to an absolute minimum. Tile accent wall ideas with complex designs should undoubtedly be the area's focal point, with only neutral tones throughout to ensure that the overall design concept seems beautiful and coherent.
What Colors Go Well With Carrara Marble?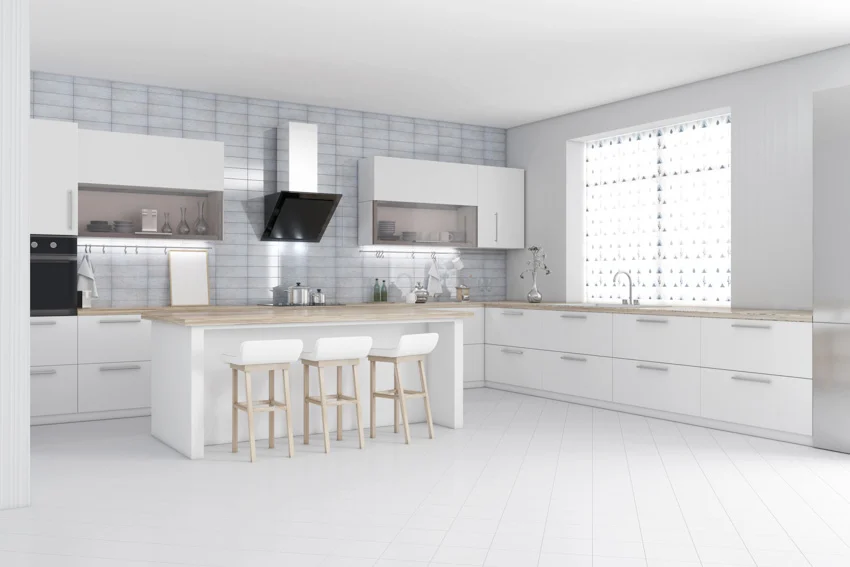 Because Carrara marble is a costly commodity, you should surround it with other pieces that complement it. This design is critical to make it stand out and prevent you from spending a lot of money and not getting the results you anticipate from your efforts.
The proper wall colors can create the ideal environment for allowing the Carrara marble to shine wonderfully and show off its full beauty and potential.
Here are some suggestions:
Pure White: Because most Carrara marble has a predominant white tone, utilizing ultra-pure white for your walls will help maintain uniformity.
You may use the white wall in conjunction with the Carrara marble flooring to create a sleek, clean, and bright environment that is elegant and sophisticated. However, avoid using it if the Carrara marble is only on a small portion of the walls.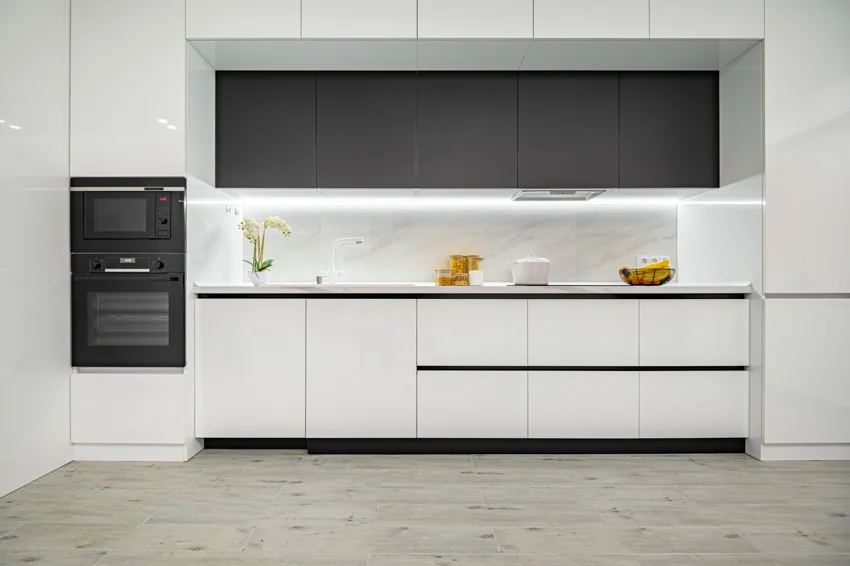 Gray Harbor: Bold walls tend to be another best choice since they can create a lot of solid contrast that can be beneficial in making the marble shine out and achieve its maximum potential.
Gray harbor, a medium-dark toned gray, may provide a lot of exquisite contrast against the white Carrara marble. Since it has the characteristic neutral character of any gray, it will not overshadow the marble's presence.
Urbane Bronze: Urbane Bronze is another beautiful bold alternative for any space with Carrara marble accents and features. You can achieve this color by mixing a dark gray with a brown/bronze undertone.
The gray tones make this hue neutral and adaptable, while the brown tones give it a distinctive, sophisticated, and earthy appearance that is unmistakably in keeping with the marble.
Charcoal Blue: The color charcoal blue is present in particular Carrara marble veins, even though they are not visible in most situations. So the color blue might be an excellent alternative to maintain the blue flow between the white Carrara marble floor and the room's walls.
This particular shade of blue had a solid dark gray tone to it, which helped it seem much more neutral when compared to another shade of blue, which was vital for blending it flawlessly with the marble.
Taupe: The rich grain and veining of Carrara marble gave it a highly natural and earthy appearance, giving it the color taupe. It is possible to get a consistent visual look by using earthy hues for the walls, and taupe is one of the best options.
This hue had a well-balanced tone, neither being overly dark nor bright at the same time. As a result, it may provide a striking contrast to draw attention to and enhance the marble without dominating or taking it over as the primary focal point of the whole area.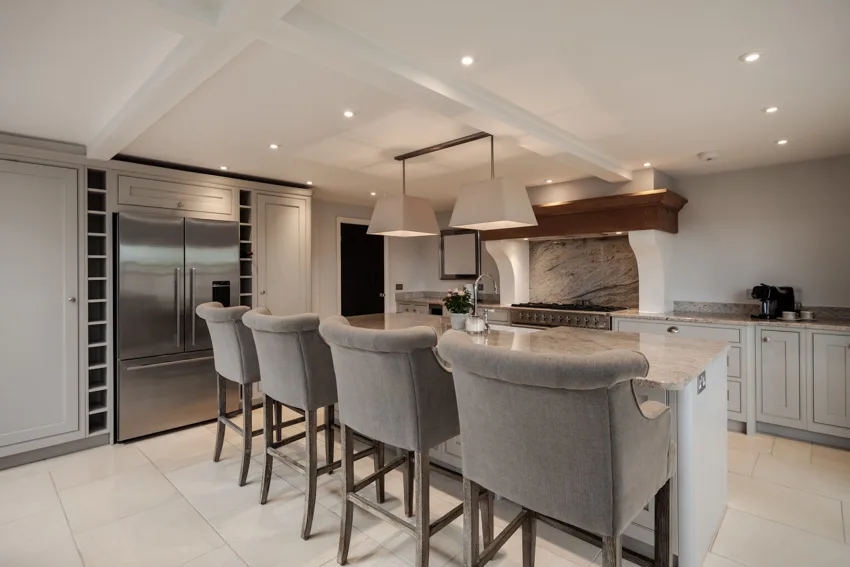 Carrara marble is an attractive, timeless aesthetic used in traditional and modern settings. Marble is famous because of its natural beauty, even though it may reveal signs of wear and tear over time.
Many homeowners love how a marble counter may acquire a patina over time due to regular use. If it is something you can live with, marble may be the best material to consider.
See more related content in our article about marble kitchen floor tiles on this page.