Here we share our canless recessed lighting pros and cons guide including what they are, different features, ceiling types, LED options and how they compare to can recessed lights.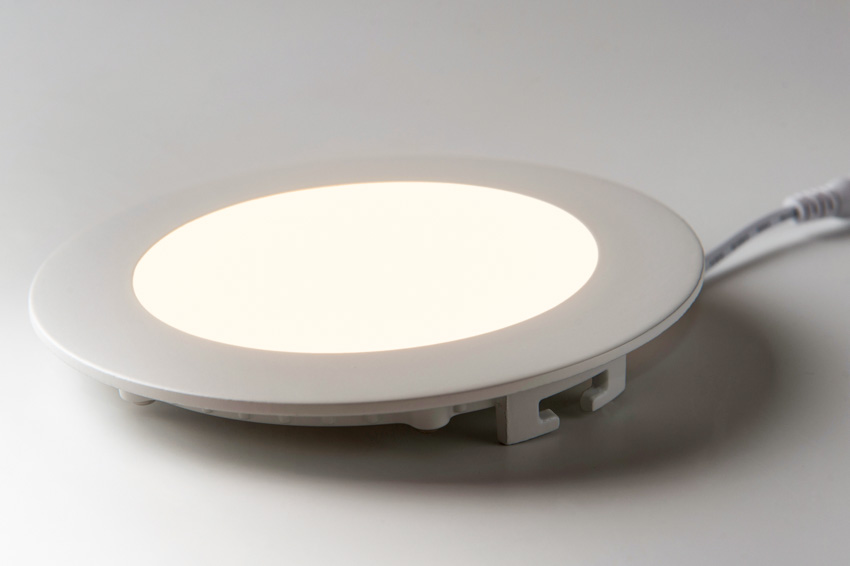 Lighting up your home requires strategic planning and artistic flair. On the one hand, getting the right amount of lights placed at well-thought-out locations balances how you can brighten up your space effectively.
On the other hand, mixing different lightings depending on the area has the power to create your desired mood for your interiors.
Although main rooms benefit from flush lights, pendant lights, and chandeliers in the middle of the ceiling, they may not be powerful enough to brighten up a big space.
Also, ornate lighting can use up so much energy and is more aesthetic than functional. For practical reasons, homeowners dot their ceilings with recessed lighting.
Recessed lighting comes in two forms: can, or sometimes called pot lights, and canless recessed lighting. The former comes with a canister to hold the complete kit, while the latter functions with a thinner housing.
Let's deep dive into the pros and cons of using canless recessed lighting in your homes.
What Is Canless Recessed Lighting?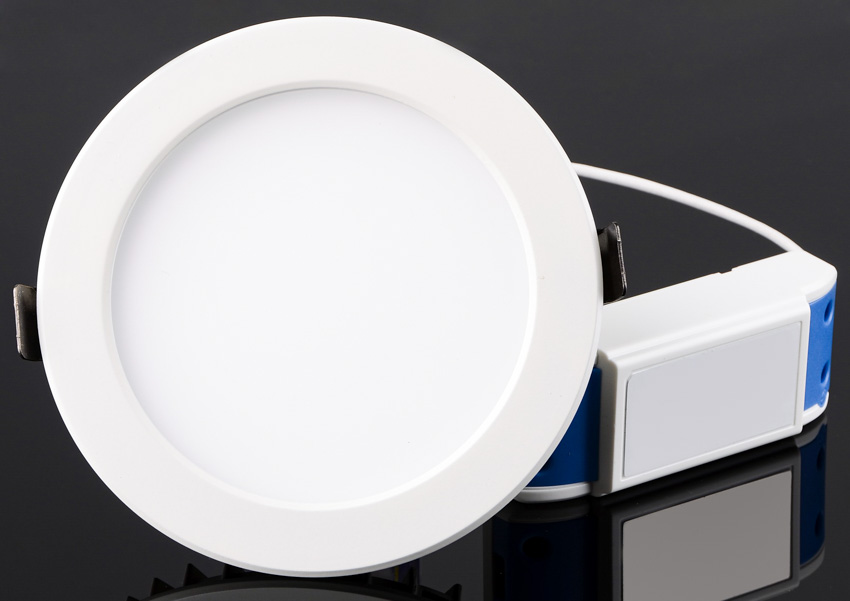 Recessed lighting has been a part of the real estate industry since the 1950s. Walking into a home that does not have them is almost impossible these days.
Typically lined along the sides of the ceiling or floors, they create a path walk of lights. Canless recessed lighting does not come with canisters or housings to hold the bulb.
They are thin—or ultra-thin—and use LED light integrated into the system. They are compact and can fit into tight spaces.
Canless Recessed Lighting Pros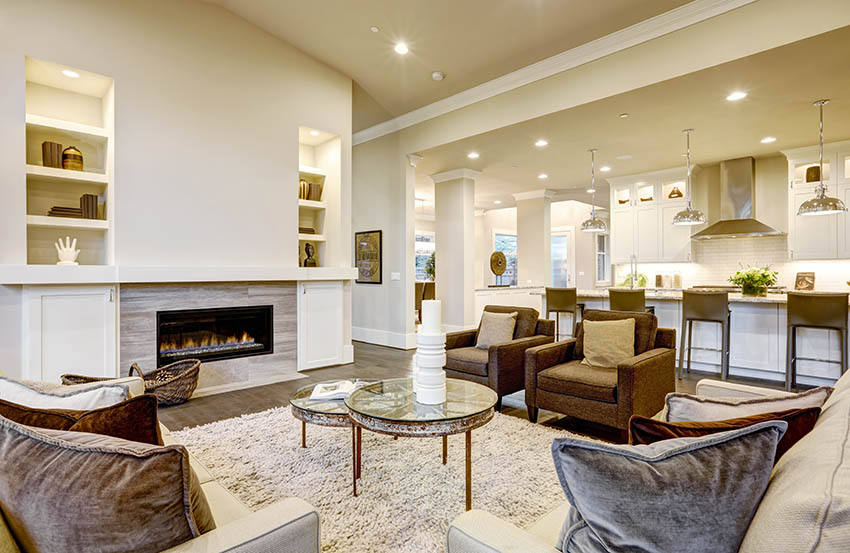 Here we share the advantages of having a canless recessed lighting system in your home.
Effortless Installation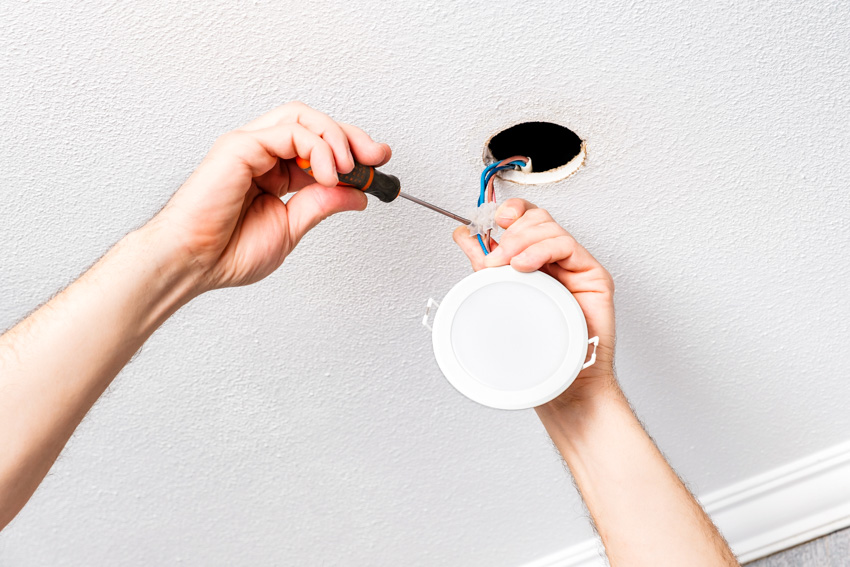 The single-unit canless recessed system is not complex to install with its less chunky junction or electrical box. You only need a few inches deep of ceiling space.
Some canless versions also skip the need for a j-box, allowing you to connect the wires directly to the disk.
If you are renovating or moving into an already finished house, you can skip prying your ceiling to lodge your lighting in position.
All you have to do is create a hole in the drywall or use the existing cans to mount the canless recessed lights.
Energy-efficient Lighting System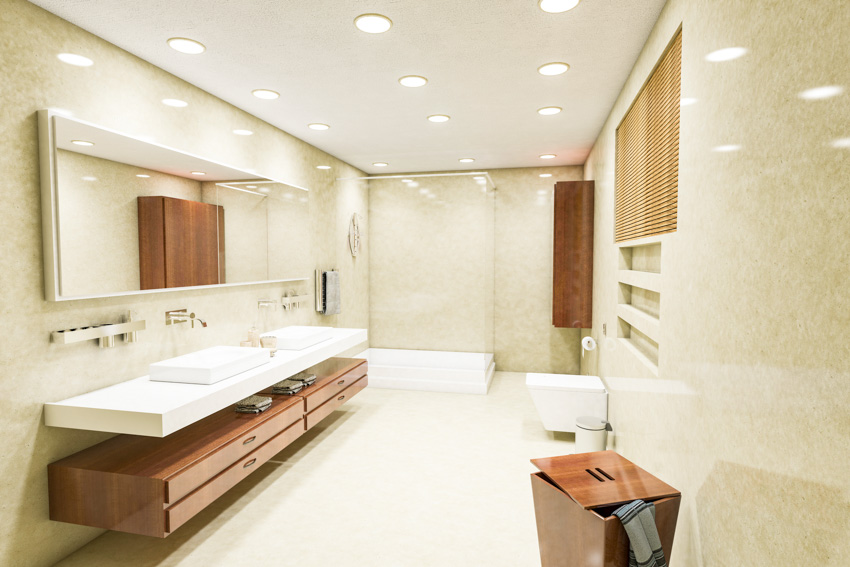 Most of the canless recessed lightings you will find in the market use LED. Since they do not have protective canisters, LEDs are more appropriate because they stay cool despite hours of use.
Moreover, LEDs have 80 percent longer brightness. They can last anywhere between six and 11 years, making them a top choice among homeowners who want to save on their electric bill. An LED light used 24/7 can last you up to six years.
Smart Options Available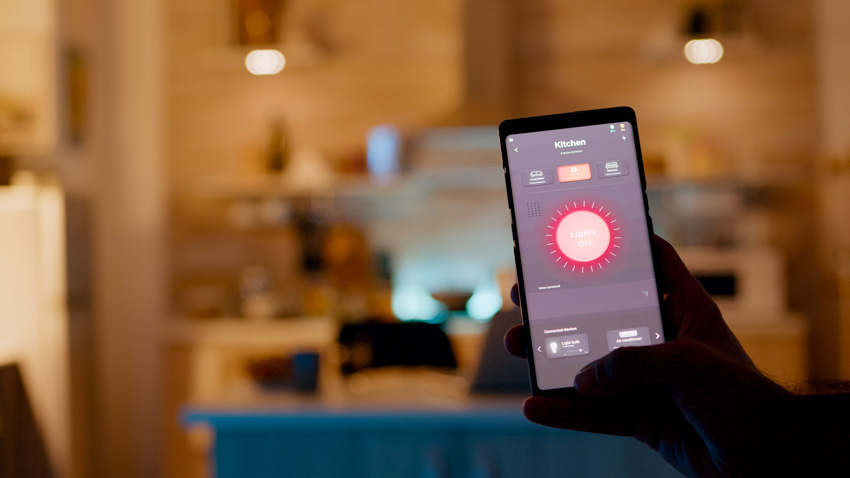 Innovative technology made way for Wi-Fi-connected canless LED lights you can control via a remote or your mobile phone. You can dim them or even change colors at a click of a button.
Got Alexa, Siri, or Google Home? Other Smart LED models are compatible with these, allowing you to go through your daily routines with ease. You can even switch from relaxation to party mode.
Wider Beam Spread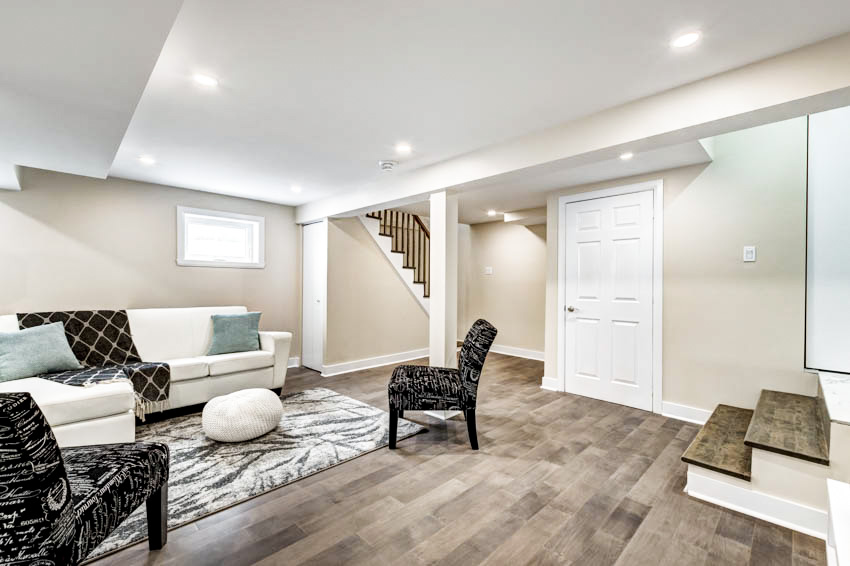 Traditional recessed lighting includes a canister that holds the bulb with an electric box sitting atop it for the electrical wires. Depending on the trim that you choose, the light from the bulb is more directional.
But with canless recessed lighting being thin, the LED light has an expansive reach or beam radius. If you have types of ceilings that are high, you can opt for this type of recessed lighting.
Canless Recessed Lighting Cons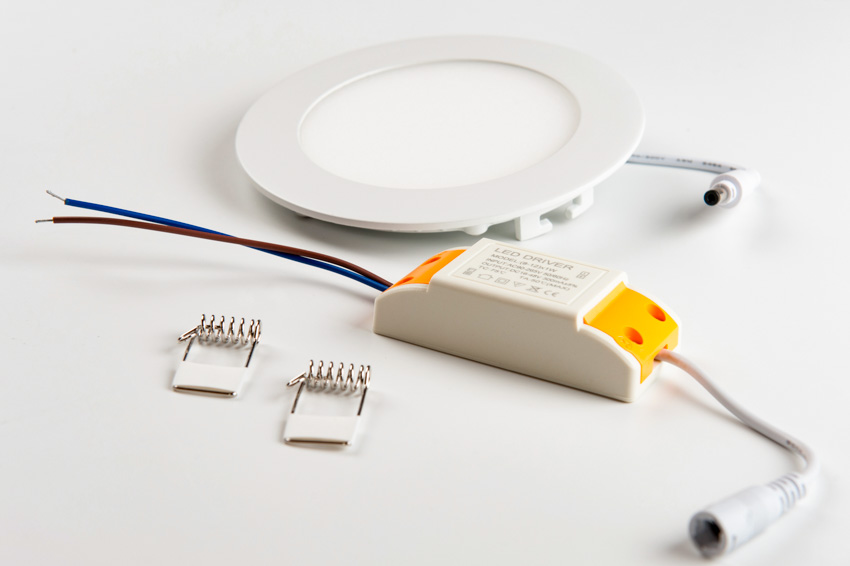 While canless recessed lightings are conducive for multiple reasons, they have some drawbacks, too. Below are the following disadvantages to choosing this type.
Different Installation Methods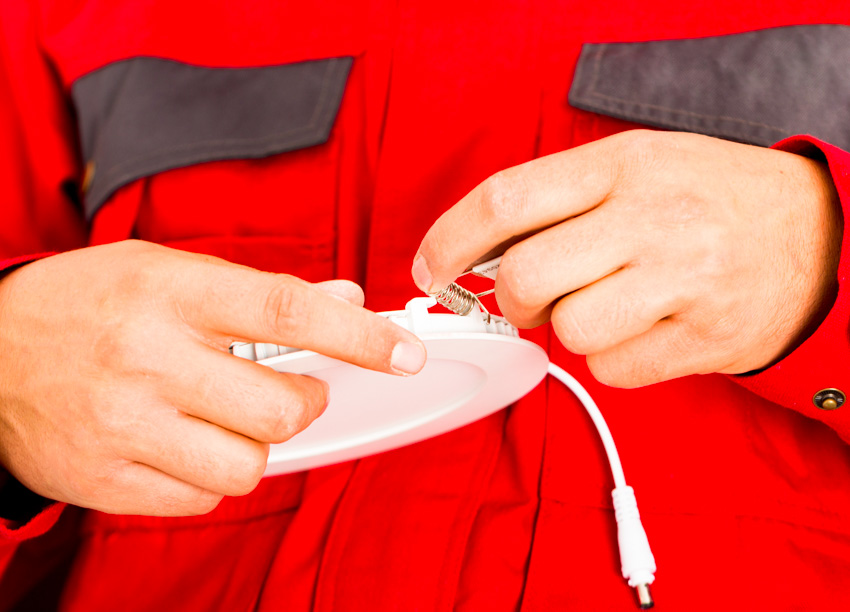 Unlike can recessed lights, the canless versions for different brands do not follow a standard set of instructions for installation. They also differ in functions, with some more high-tech than others.
Not Available In Incandescent Lighting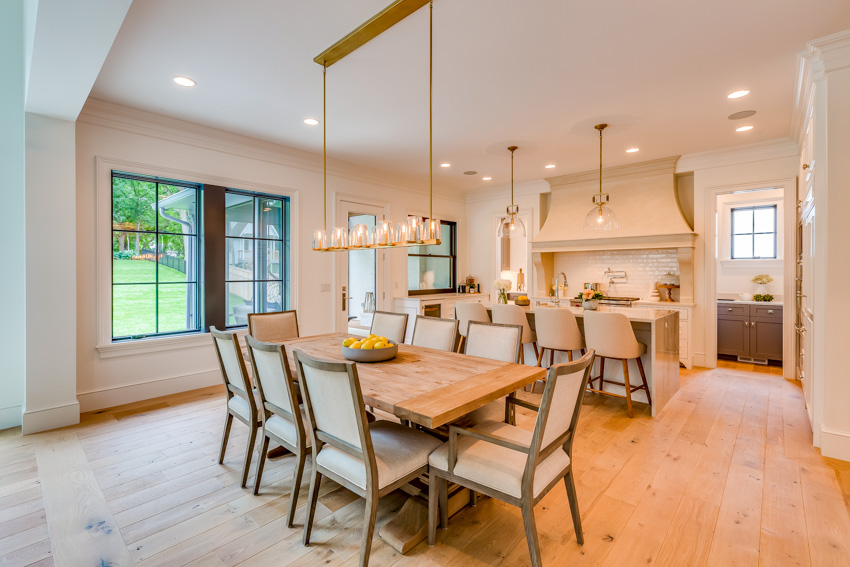 LED lights are economical and customizable. They come with a range of warmer hues similar to incandescent lighting.
However, they do not add warmth to your place in terms of heat. In that case, you can always consider can recessed lights and use actual incandescent bulbs.
Replacing Lights Is Not As Simple As Switching A Light Bulb
The compact feature of canless recessed lighting works against you come replacement time.
By comparison, a recessed lighting system with a canister requires you to change the bulb while the entire system stays in position. But with the canless version, you need to replace the unit.
As technology innovates fast, you may not find the same item after years of use, especially for high-quality models.
More Expensive Than Can Recessed Lighting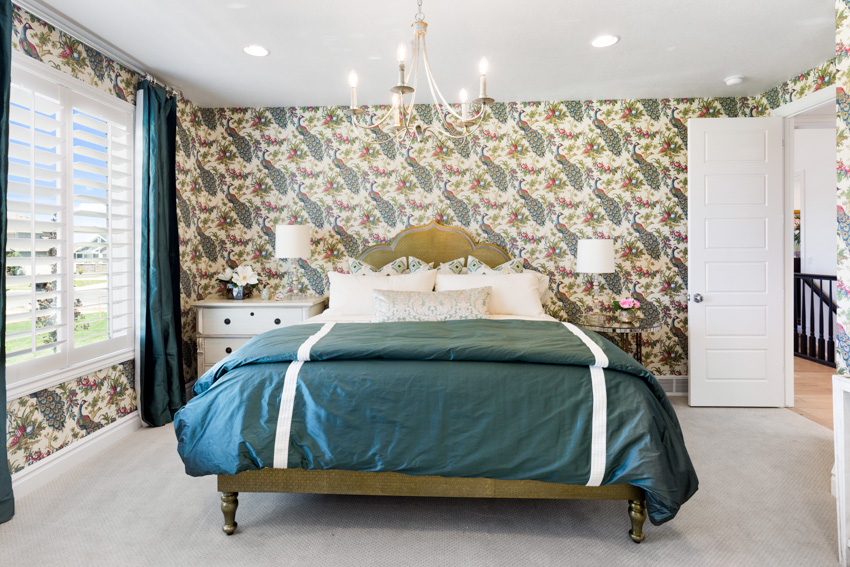 Compact and convenient lighting systems usually cost more upfront than traditional systems. Canless recessed lights range between $20 and $50, excluding installation.
Expect to spend more when choosing Smart canless LED recessed lights.
For DIY'ers, you can effectively reduce your cost by cutting down on labor. But dealing with wirings can be complicated and cause more trouble for the inexperienced.
On average, expect to pay from $240 to $480 per fixture. Installing canless recessed lighting in new construction takes less time, thus costing a lot less.
Although the whole setup may be pricey, the extensive lifespan of canless LED lighting fixtures are more economical in the long run.
Types of Canless Recessed Lights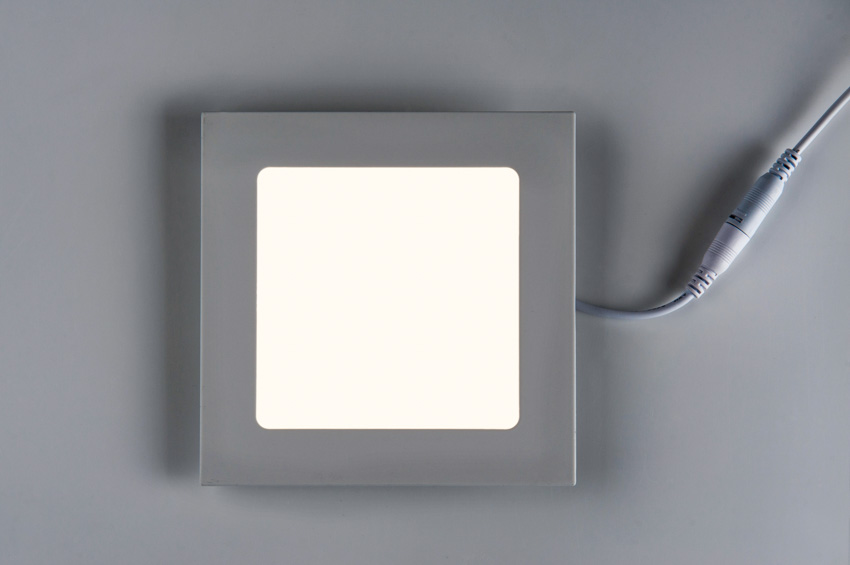 Canless recessed lights differ in shapes, sizes, and installation types. The recessed light sizes range from four inches to six inches.
Smaller sizes are suitable for tight ceiling spaces, while wider diameters give off more brightness.
In terms of design, you can select between round, oval, and square-shaped recessed lights based on your aesthetic preference.
Canless Recessed Lighting Installation Options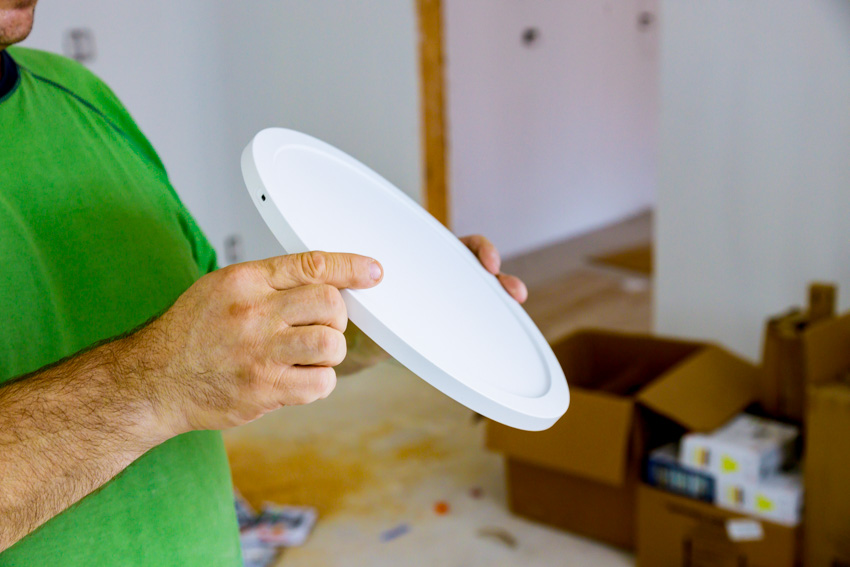 Whether you're remodeling or working on a new home, lighting technology nowadays is more advanced and creative in providing several choices to fit your needs.
Remodel Canless Recessed Lighting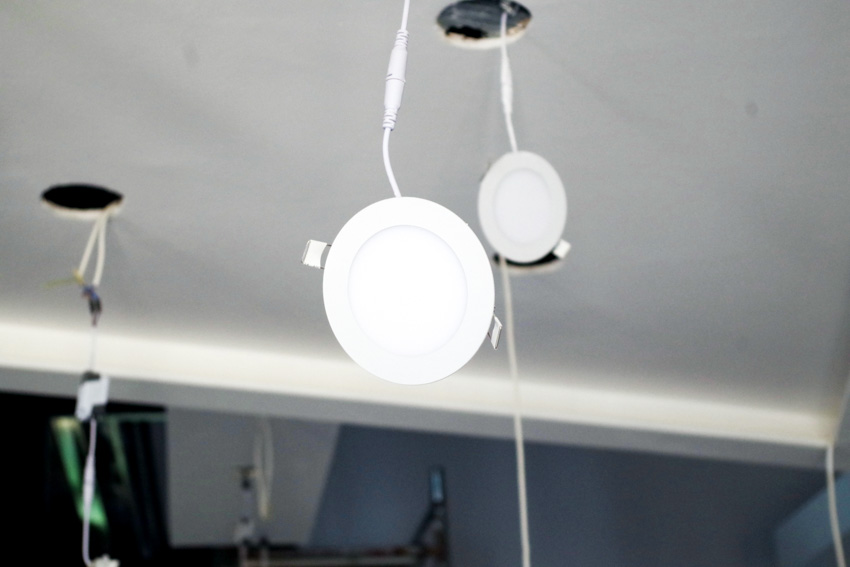 Remodel versions come with spring clips you can snap firmly on your ceiling, especially if you already have existing holes from old pot lights. Many models do not come with a junction box, which makes wiring pretty straightforward.
New Construction Canless Recessed Lighting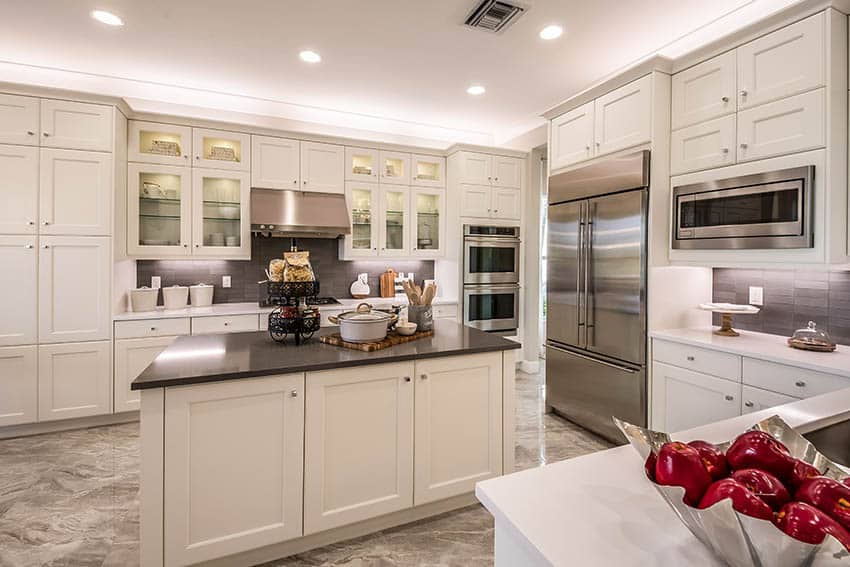 New construction canless recessed lighting is appropriate for use before the drywall for the ceiling is installed.
Without the drywall, it allows you to secure your lighting directly to the ceiling joist. You have more room to work with during installation while planning your light placements.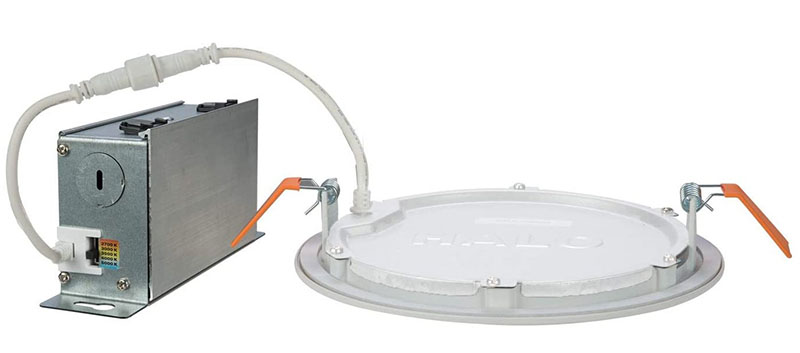 For remodel and new construction, you can purchase a multi-purpose canless recessed kit from Amazon [sponsored link].
LED Canless Recessed Lights Options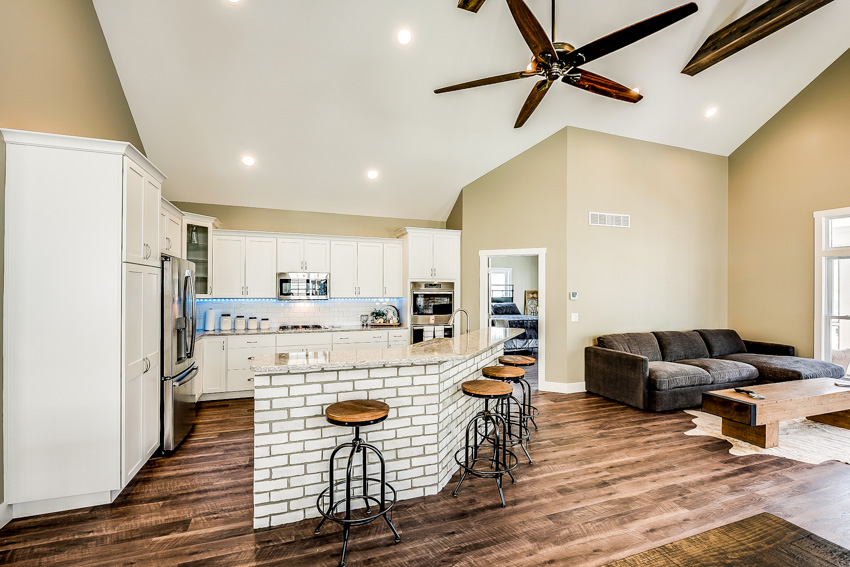 As mentioned earlier, LED lights integrate technology to create a customizable experience. While you can always opt for a standard LED type, consider checking out these other options.
• Dimmable LED Canless Recessed Light: Dimming your lights is an energy-saving option. They can reduce your bill by 10 percent. But they also have the added benefit of creating a relaxing space for when you want to sleep.
• Switchable LED Canless Recessed Light: If dimmable options let you adjust the brightness of your light, switchable LEDs allow you to jump from three light temperatures.
Warm white, daylight, and white light are integrated within the system for you to choose from. Some are even available in vibrant colors of green, red, blue, and more.
• Gimbal LED Canless Recessed Light: Tight or sloped spaces can be a challenge when installing your lights. Using gimbal LED canless recessed light lets you adjust the angle of your light for optimum function.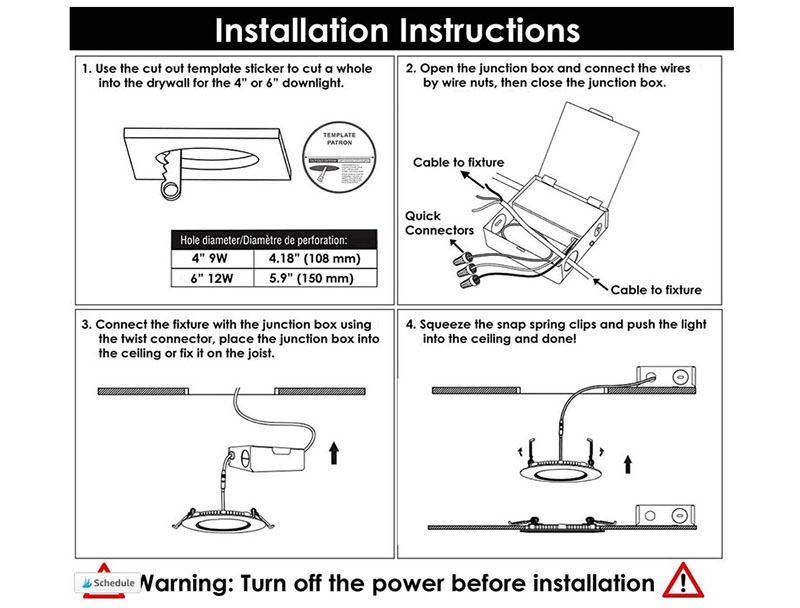 You can check out this six-inch ultra-thin gimbal LED light from Amazonn [sponsored link].
Can vs Canless Recessed Lights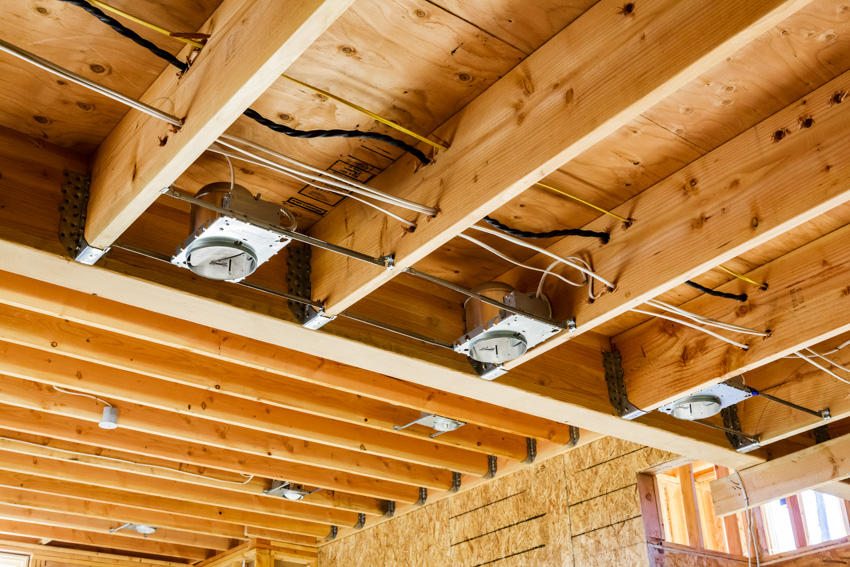 Canless recessed lighting is not for everyone. If you find their features less appropriate for your needs, you can go for can recessed lighting.
Can recessed lights measure between four to nine inches, with six inches in diameter lights the average size. They also come with trims to seal the hole, like shower trim, wall wash trim, and baffle trim, to name a few.
Since most trims are metal, most residential homes use baffle trim to prevent the light from glaring. The bulb sits a few centimeters inside the trim, casting a cone-shaped light.
Shower trims are waterproof, which you can use above your bathroom mirror, ambient lighting, or accent lighting. And wall wash trims allow you to angle your recessed light to highlight a part of your wall, like paintings or a reading nook.
If you decide to switch trim styles later, you can always do so without completely detaching the whole system.
Picking your bulbs is also an easy job. You can choose between LED, incandescent, halogen, and CFL or compact fluorescent light. They come in different shapes and sizes that will fit according to your recessed lighting.
Once you get over the rigorous installation process of can recessed lights, you can take advantage of their versatility.
But if you want a more modern and convenient recessed lighting, you can pick the canless version. See more related content in our article about the different types of ceiling lights on this page.