Here's our alcove tubs design guide including popular types of styles and materials.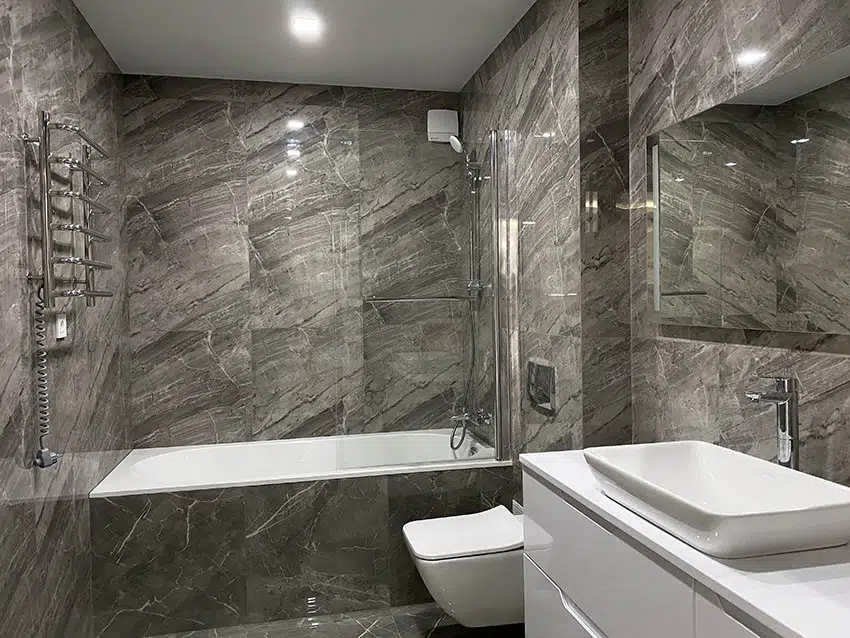 An alcove tub is a space saving design that can be found installed in the wall recess of a bathroom. They can be a tub shower combo or a tub that is separate from a shower altogether.
What is an Alcove Tub?
In the simplest of terms an alcove tub is a bathtub that is installed flush against a wall on three side in an enclosure. An alcove is known as a recessed section of a room.
Basically like an indent in the wall, these are often placed against a wall to save space and for easier maintenance. The most common style of alcove tub has three connecting walls (aka placed in an alcove).
In cases such as alcove shower tub combinations, these will often have glass sliding doors, or mobile curtains on the open space to avoid feeling too claustrophobic, while still giving it the ability to have a shower component.
Types of Alcove Tubs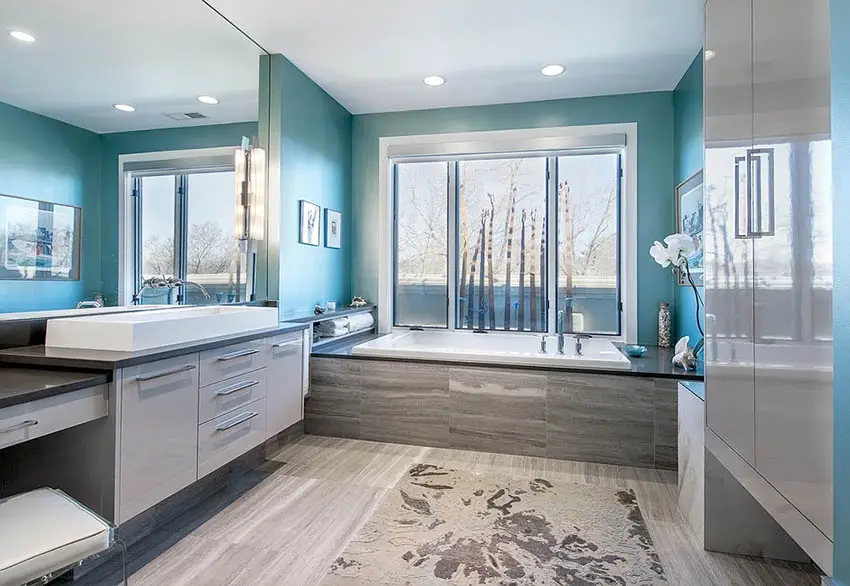 Alcove tubs are one of the most commonly used tubs, seeing as the fit extremely well in the confines of any bathroom design, and offers an easier clean than other types of tubs. This means the alcove tub can be pretty standard unless you spice it up. A slight few options are described below:
Tub and Shower combination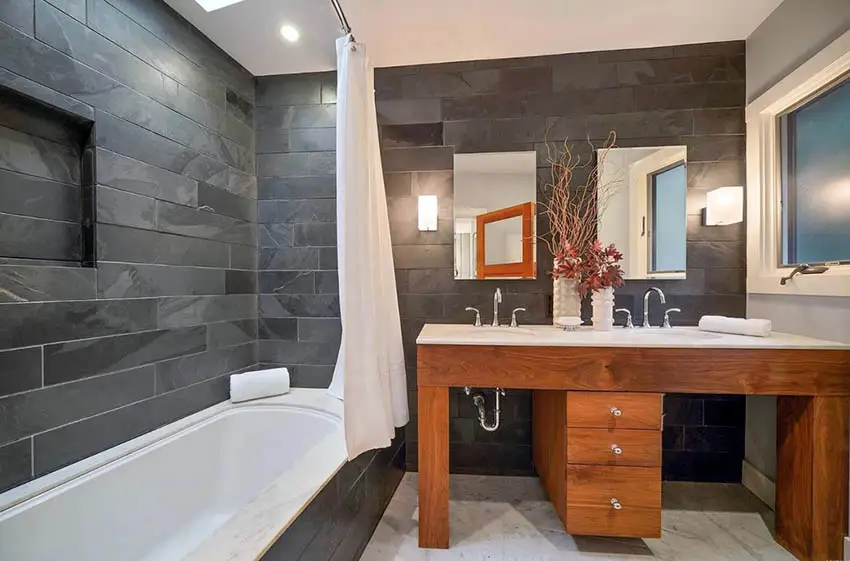 One of the more common types of tubs is the bathroom shower and tub combination. This includes the functionality of having a shower and a bathtub while still sticking within the space constraints that the alcove tub is known for without having to include a separate shower in the bathroom.
Jetted tub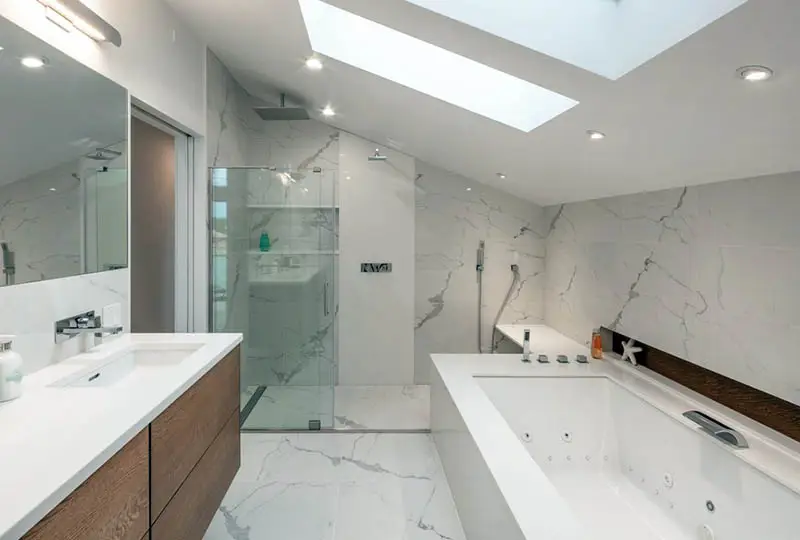 If you think a small bathroom cannot be a luxury bathroom, you are in for quite the surprise. While keeping the same size tub that the alcove tub comes in (See below) you can add jets to the tub. This will add for a therapeutic, relaxing experience. All you need is to light a few candles, throw some flower petals around, and it is like you just walked into the spa!
Deep Tub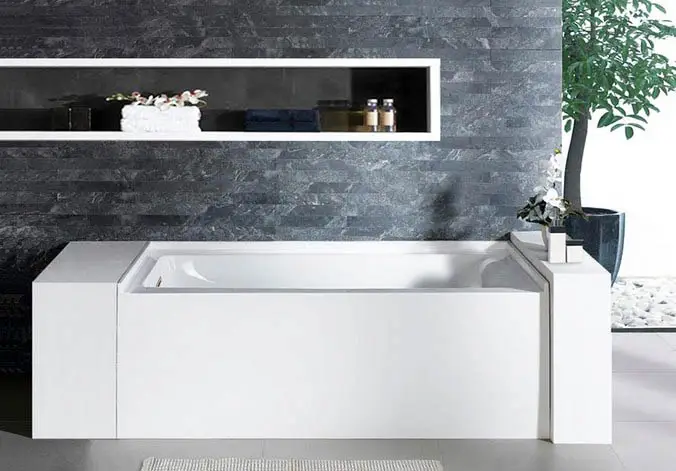 See this deep alcove tub on Amazon [sponsored link]
Now most of us run into the problem where you get into the nice warm tub, and some part of is sticking out of the water. The space in the bathroom is small when it comes to length and width, but the space from floor to ceiling is there for the taking!
Adding just a few inches to the sides of the alcove tub allows you to add more water, which means more of your body is comfortably below water. While these are usually an added price from the standard model, they will take any bathroom from standard to high end and every bath taken will be worth the money spent.
Another selection you will need to make is the when choosing an alcove tub is the type of material its constructed of. Each tub material type has its pros and cons which are as follows:
Fiberglass
Fiberglass is a material that will be used when trying to save money and will not harbor any of the extra add-ons that are discussed above. Fiberglass is the cheapest material that can be used for bathtubs, and the quality shows.
This material chips as well as becomes unstable due to it being a porous material. Porous means that the material has small holes that air or water can penetrate, making it not the best material for a tub specifically designed to be holding water.
Acrylic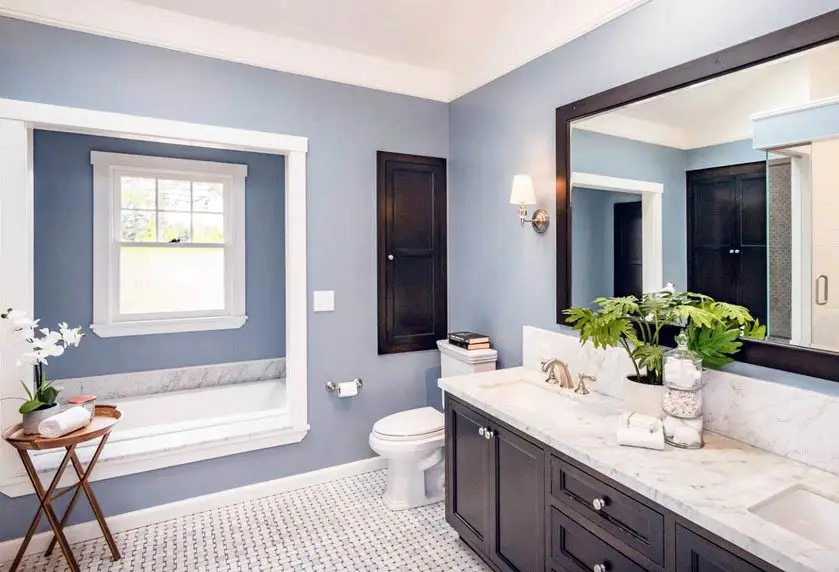 Using acrylic as a bathtub material is next best when it is compared to fiberglass. The quality is once again shown in the price tag. While it is a little more expensive of a product, therefore making it more of a stable material, acrylic discolors over time. This means after a while you get a yellow bathtub instead of white, which is quite a bit less appealing.
Fiberglass and Acrylic are the more common used materials for bathtubs due to the price tag. This is because they are easier to make since the material can be molded into the desired shape. Below are two more luxury options for bathtubs.
Cast Iron
Cast iron as mentioned is on the higher end material wise for bathtubs and the cost will once again reflect the quality. This tub is extremely durable as well as much easier to clean due to the shape and material.
Unfortunately cast iron is heavy and not easily installed, required professional installation as well as reinforcement on the flooring.
Stone Resin
Stone resin is made of solid stone mixed with some resin. This makes for a ridiculously durable material that does not really need any taking care of besides a good rinse and clean on occasion.
Similar to cast iron the stone resin needs to be on reinforced flooring due to its great weight. On top of that it is generally recommended that it be professionally installed, both of which tack on the zeros at the end of the bill.
Alcove Tub Sizes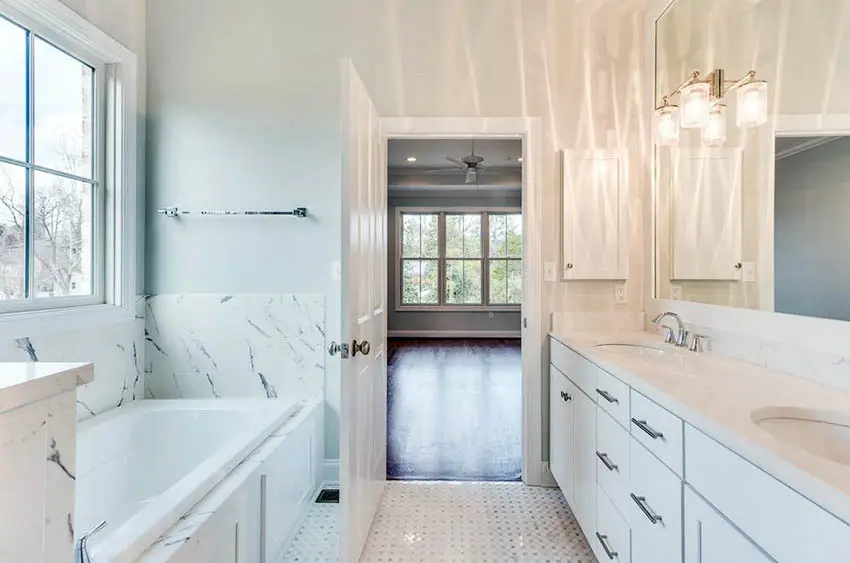 Alcove tubs come in a few different sizes, and are especially well known for being space saving solutions to tough bathrooms. These will only come in certain sizes because they are manufactured and in bathrooms with more room an alcove tub may seem a little small for the large space.
The average size that alcove tubs are manufactured at are 48 inches long (4 feet) and 25 inches wide (about 2 feet) with a depth of 16 inches (about a foot and a half).
There is a larger option at 72 inches long (6 feet), 42 inches wide (3 and a half feet) and 20 inches deep (About a foot and a half). You can always get custom tubs made but keep in mind that raises lead times and cost quite a bit. Visit this page for more information on bathtub sizes.
Alcove Tub Prices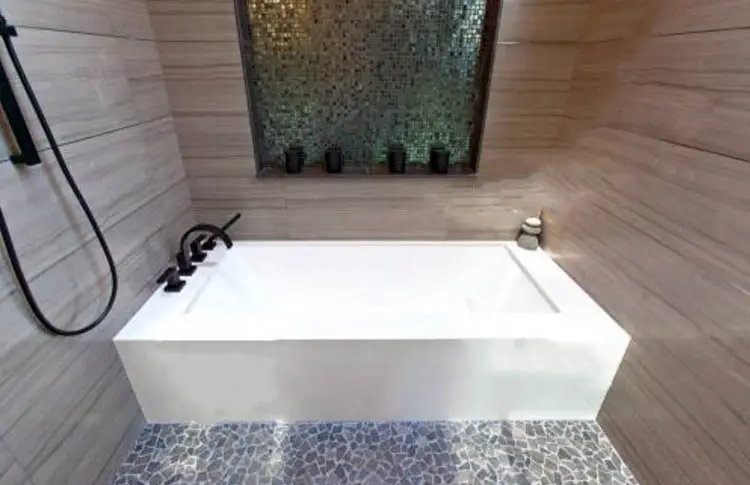 As mentioned previously depending on the type of tub you choose greatly impacts the price coming with it. A standard tub runs about $250 to $500, adding some of the features mentioned (like jets, deeper tub, etc) runs anywhere from $1000 to $3000 depending on which of those features are chosen.
This is all without installation of the bathtub. For installation you are looking at $750 to $1000 extra based on material used. While you may want to save that money and do it yourself, that still costs about $200 depending on the existing space, and possibly a lot more if it is not done correctly – sometimes going with the professional saves money in the long run.
To help visualize your ideas check out these bathroom remodel software programs to help you with design and layout.