Welcome to our guide to the different types of door knobs for your home.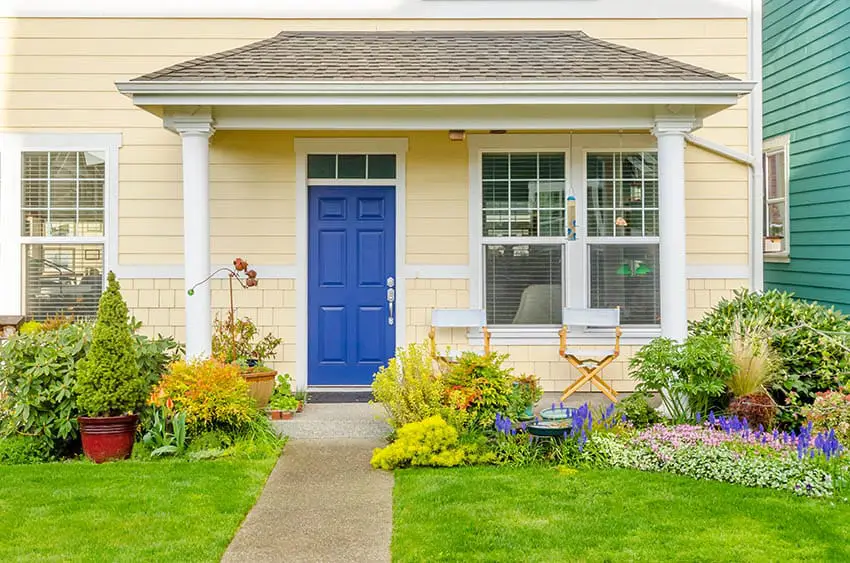 One of the things that many people do not consider when coming up with home designs or redoing a space in their home are the door knobs. These can actually make or break a design though; sometimes the little things are the biggest factor.
Coordinating the colors and styles of the doorknob with the door and other elements will make it blend in to its surroundings, stick out like a sore thumb, or catch eyes. Not only that, but the use of a door knob be extremely important for security and trying to keep someone out of a space.
Knowing the different door knob options and designs can help you get the exact look you want for your dream home. To see interior door ideas visit this page.
Different Types of Door Knob Designs
There are many different door knobs, all with different designs, uses and functions. Some of the most popular are as follows:

Dummy door knobs & levers
Dummy door knobs are the most basic type of door knob. These frequently only have one side to them and do not possess the ability to be locked. Dummy door knobs typically do not have a latch or turning mechanism.
Dummy knobs and lever handles are often used on closet doors and French doors due to the ease of opening with just a pushing or pulling motion. They are frequently found with handle set and lever handle designs.
Do not lock or turn
Used on the inactive side of double doors
Used on closet doors
Passage door knobs

Passage door knobs are a step up from the dummy door knobs that are previously described. These are double sided knobs that incorporate a latch and the ability to twist the knob to open meaning they will be unable to be opened by just a push or pull.
Passage door knobs are often used in halls, closets and utility spaces that are usually shut but not needing to be locked.
Do not lock
Used primarily for interior doors
Privacy door knobs

Stepping up from the passage door knobs are the privacy door knob. These are similar to the passage locks in the way that they have a latch and must be turned to open them. In addition to these features the privacy door knob also includes a button lock.
The lock for a privacy knob can be pressed in to lock the door from one side. the knob lock can be unlocked on the other side of the door with an emergency key or small pin. These are most typically used for bedrooms, and bathrooms in standard homes.
Can be locked by pushing a small pin
Primarily used on bedroom and bathroom doors
Keyed entry door knobs
Taking another step up on the locking needs will be the keyed entry door knobs. These door knobs will take the same shape as the privacy door knobs but the locking mechanism uses a key.
For the keyed entry the key mechanism is on both sides of the door and will require a specific key per each door knob.
However, you can purchase sets of these knob that all use the same key or have a locksmith re-key them to accept the the same key.
These door knobs are most commonly found on entrances and exits to homes. (front doors, garage doors, patio doors).
Locks on the door knob or on the deadbolt
Used primarily for exterior doors
Keypad door knob
Taking the security to a different level will be the keypad door knob. This will be the average door knob, but it will require a pin code for entry instead of the turning of a key. This can be for people who commonly forget their keys or enjoy an automatic home.
Keypad door knobs are typically used on entrances or exits to homes (front doors, garage doors, patio doors.) and sometimes on offices or rooms that are extremely private.
There are also keyless door knobs that do not have a knob at all. These are frequently used for garages and gates.
Handy for those with children or don't want to carry a key
Can be used for rental units to allow access
Door levers
A door lever will often be placed in locations that require ADA compliance due to the lack of need to use the twisting motion and enable those without great hand function to access the doorways.
These are also used for aesthetic purposes such as French doors. Door levers can be placed in any place a regular turning knob could be placed.
Used to meet ADA compliance (Americans with Disabilities) Read more about compliance at this checklist by T-concepts.
Used for aesthetic purposes such as on French doors
Handle sets
A handle set will usually include a combination of a handle on the door's exterior and a knob inside with a keyed deadbolt above. They are also found with two keyed entry door knobs.
For these models one key is commonly a deadbolt while the other has an exterior handle with a key and a standard knob on the interior. These are often used for front entrances to a home.
While a handlesets are the some of the most common door knobs there are countless different ways you can custom create and make thing exactly how you want. Often on custom doors there are specialized door knobs, all connecting to create a unique visual or function.
For example, glass doors commonly use different sort of door knobs for safety purposes as well as aesthetics. Double doors, double hinge doors and all sorts of commercial applications will often call for the need of a unique, door specific knob that are not mentioned here in detail.
A handleset is often used for front entrances to a home
Can include a combination of a handle on the door's exterior and a knob inside
Types of Door Knob Styles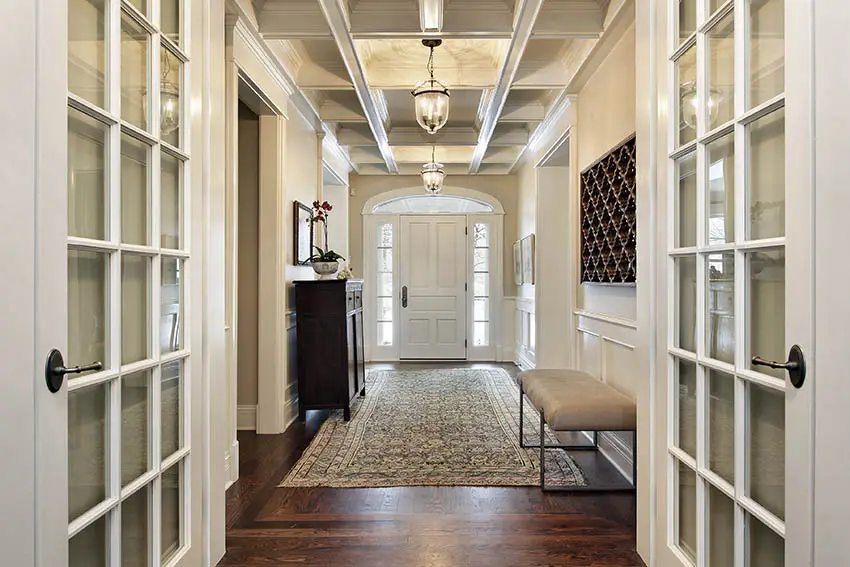 After selecting the function of the door knob as well as the type of handle, selecting the style will bring the creative side back out. This is where one will narrow down the selection based on the style of the space they are creating or trying to match.
Some of the different choices are as follows:
Classic

A classic door knob will be most commonly rounded or spherical. These are easy to hold on to and grab. Classic door knobs are what you will see in most homes and commercial spaces. They are extremely common and easy to replace or add if ever needed.
Modern

A modern look to a door knob will incorporate of simple lines and be extremely refined. The modern style focuses on a neutral color palette with simple design so the door knob will be sleek and look great throughout the house.
Rustic

For a more rustic look to the door knob there will be a more charming look with countryside features and designs. The rustic design for knobs can often contain wood or glass knobs or antique finishes with ornate characteristics.
Antique

An antique doorknob does not always mean old, but sometimes it does. This style door knob will be aged and offer a timeless look. They can come with porcelain, metal or wood knobs and directly mimic (or are from) the traditional and Victorian styles.
Door Knob Finishes
Door knob finishes play an extremely important part in the design of a space. For a cohesive design one may consider using the same finish throughout the entire home.
Another thing to consider is coordinating the door knob finishes with the lighting finishes and/or the bathroom and plumbing fixture finishes. These details, while seemingly small and unimportant will make a huge impact on the overall look and feel of the space and the home.
Some of the most commonly used finishes are as follows:
Nickel
Nickel will be a gray color with a more traditional and homey feel to it. Durability wise nickel is an excellent choice that holds up well under heavy use.
Chrome
Chrome is less of a color and more considered to be a reflective surface, therefore a chrome finish will be typically a reflective finish added to the metal that is used.
Bronze
Bronze is be a metallic brown similar to the actual alloy of bronze. Some types of bronze can include oil rubbed bronze and antique bronze, can actually change over time revealing the darker bronze underneath the as the top coats are rubbed off.
Brass
A brass finish will be most commonly a bright gold color. Brass is not durable for exterior finishes.
If it is needed for brass to be used in an exterior application it is important to make sure it is a specifically polished piece for exterior use.
Black
A black finish will be black in color and can be a matte finish or glossy. Interior decorating with black knobs is a practical choice since black looks great with a variety of other colors and design styles.
Pewter
Pewter will be a gray finish. This can sometime be found in a matte finish or it can come in a finish that resembles nickel.
Be sure to note that though a finish from different manufacturers may both be called "nickel" they are not always the exact same color, purchasing all door hardware from the same manufacturer will be recommended when looking for the same finish.
This also goes for the fixtures you may be trying to match as well, making sure you compare samples will get the best outcome in situations as such. Sticking to the same manufacturer as much as possible will give the best consistency throughout the kitchen.
However, if it is necessary one can use multiple manufacturers if the two finishes are not directly butted up against each other and they do not have noticeable color variation.
How to Clean Door Knobs
Specialty color door knob finishes often don't take well to harsh chemicals used for cleaning. The best method when it comes to cleaning door knobs will be to use an easy mixture of soap and water.
This will avoid costly cleaners for you and also avoid eating away at the applied finishes allowing the door knob to last longer. It is recommended to clean then occasionally though because it keeps and oils or dirt from penetrating the surface of the finish and corroding it.
If you want to know how to clean brass door knobs there is a simple process for that. First rinse the knob in warm water and dry completely.
Second, rub a small amount of tomato paste, tomato sauce or ketchup to thoroughly coat the brass knob. Third, let the coated knob sit for one hour and then clean it off with a soft cotton rag and hot soapy water.
If that doesn't sound like a good experience, you could also try creating a paste from equal amounts of flour, salt and white vinegar. Rub that on to the surface and then wipe it clean with a soft cotton rag.
Certain finishes are susceptible to things like long term salt build up and other outdoor air elements so it is also important to make sure the chosen finish can withstand the outdoor elements if the intended use if for an exterior or garage door.
Standard Measurements for Doorknobs
It may seem as easy as running to the store and grabbing a new door knob, but there are still a lot of things you will need to know and things that could go wrong if you are less educated on the particular subject.
A few important things you want to learn about the types of door knobs you need are as follows.
The size of your backset
The size of bore hole
The size of cross bore
The thickness of your door
The most common backset will be 2 3/8" but sometime you will get a backset of 2 ¾", this is only ever really found on some exterior doors. The bore hole will be the large hole that the door knob is mounted. This is where the door knob itself will be inserted during installation.
This is important when buying door hardware because if you do now know the right size your door knob may not fit. As for the cross bore, which will be the smaller hole that the latch part of the door know will fit into.
Again this is extremely important to know to get the correct size door handle. The easiest part will be measuring the door thickness. For most interior doors the thickness will be 1 3/8", while exterior doors will be 1 ¾". Though these are the standards, it is always good to double check to make sure you have the correct thickness when getting a new piece of door hardware.
Keeping these standards in mind most door hardware will be made for these standard sizes, but if there is some obscure measurement of the thickness of your door there is ways to work around that or custom make another knob of the correct size.
Another standard you will want to be aware of will be the standards of where the door handle should be placed. While this seems like something that doesn't matter, it will!
The human body learns and memorizes by repeated motion, therefore if you have been opening the door the same way for your entire life, switching the side it is on will unintentionally, completely throw you off.
This is also important because where the door locks and latches will need to be on a particular side to work. If the wrong one is chosen, the handle could be upside down or risk not fitting at all. The door handling is done in the direction that the door swings!
The only circumstance where that will be inaccurate is if there is a locking door that swings outward. In that case you will need to get a lever with the opposite handling to make sure the locking portion will be on the correct side of the door. This will only be important in circumstances with choosing a lever instead of a knob for the door handle.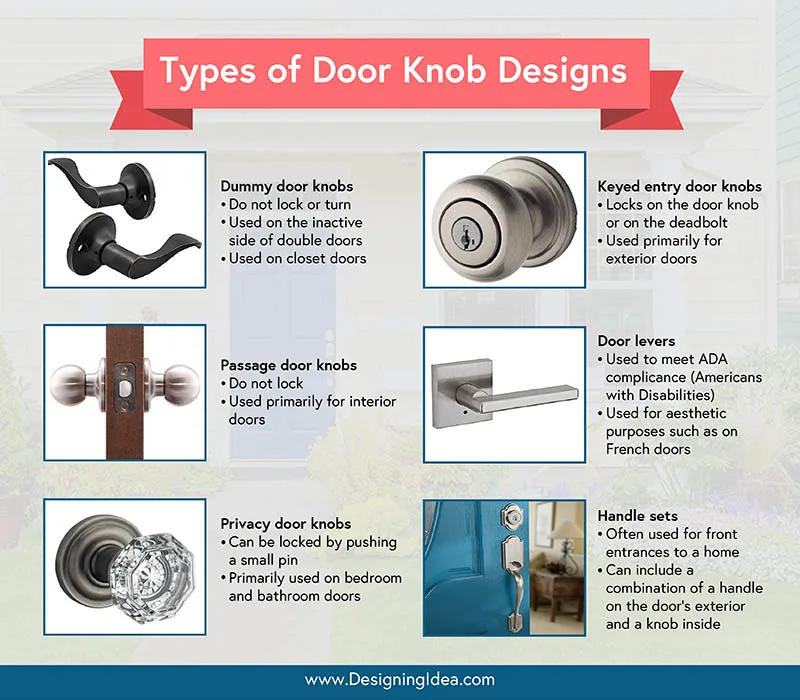 For more related ideas visit our gallery of front door colors here.