Here we share some of the men's bedroom colors for a stylish interior design.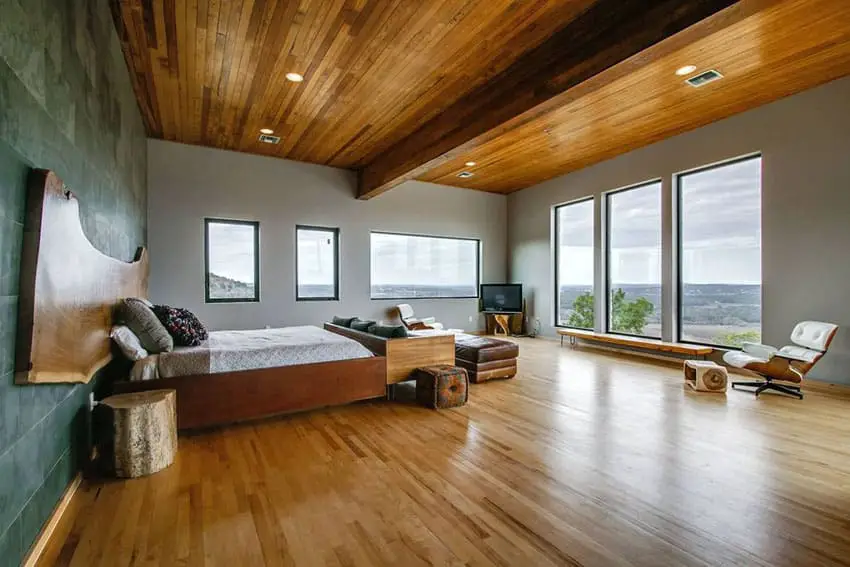 Statistically, most men have different decor tastes than women. This means that recommendations for details such as paint color need to be addressed from different points of view. What types of colors draw men In?
While every man is an individual who has different preferences, there are certain statistics that hold true for this gender as a whole. We can use these trends to find some of the best options for men's bedroom colors.
First, men are more likely to lean towards achromatic colors. These are colors that have no hue such as gray or white. This is, in part, the reason that men aren't as drawn towards the want for accent colors as women are.
Another idea that at first glance might seem to clash with the fact about achromatic colors is that men will lean towards brighter colors than women. This means that when a man and a woman are presented with a bright color like purple compared to a softer tone like lavender, it's likely that the man will choose purple and the woman will choose lavender.
There is also the comparison of tints vs shades. Tints are colors with white added while shades are colors with black added. Men are more likely to lean towards shades compared to a woman's likelihood to lean towards tints.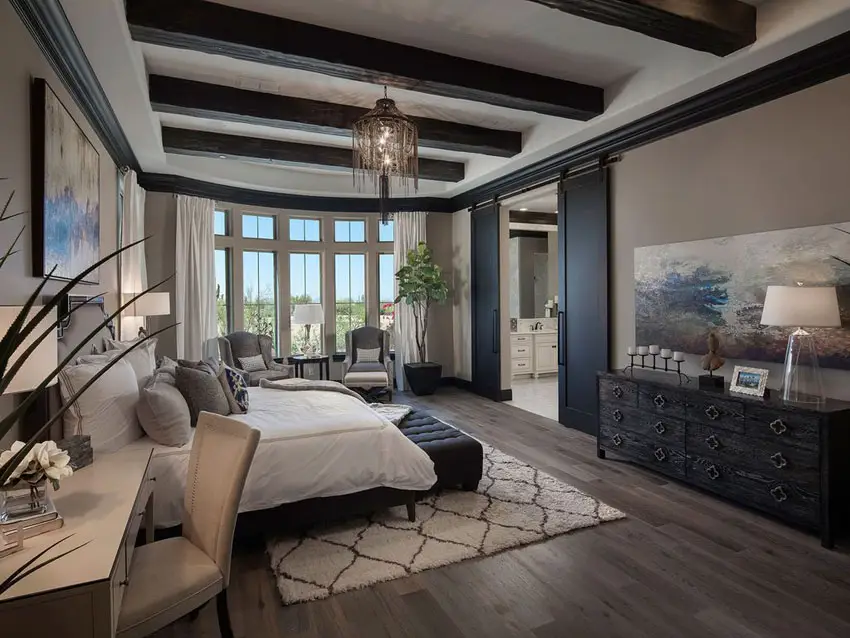 Finally, it is important to note that men and women are likely to describe colors differently. When describing paint colors they want, a woman might refer to a light blue as "baby blue" or "periwinkle", a man is more likely to simply refer to the range of colors as "blue" while possibly adding to the phrase by describing it as "light blue" or "dark blue". Below we'll share some of our favorite masculine bedroom ideas and designs.
Men's Bedroom Paint Colors
The first thing you will want to consider is what style of room you want. After all, certain colors lend themselves to certain styles whereas other colors might clash with the style you want. To help you out, let's take a look at some style designs you might choose.
Contemporary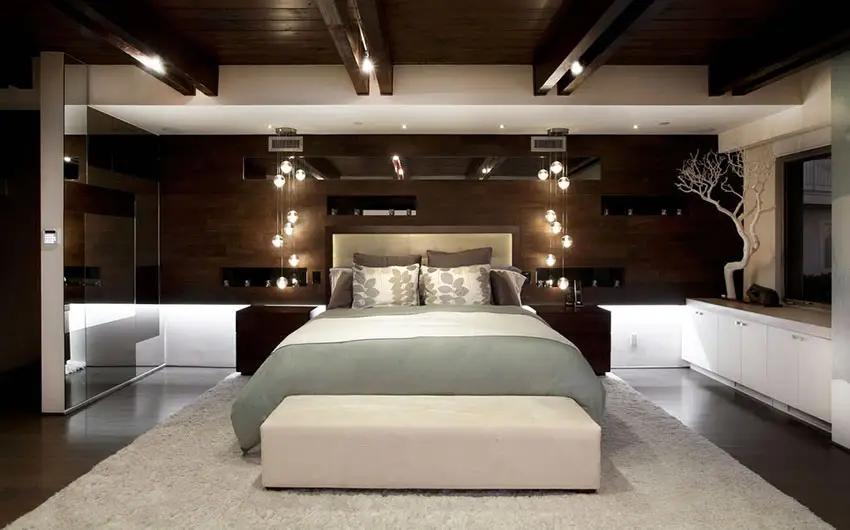 Contemporary design is very focused on a clean look. This type of design is well-tailored to men who are interested in minimalist design. In other words, you don't want your possessions and furniture to look too bulky or take up too much space.
When contemporary design is broken down, it is based on geometry and symmetry. This is a great choice for many men as many men have analytical minds so they notice these minute details.
For a contemporary bedroom, a good idea is to use darker colors with white accents. The worst thing you can do here is to pick ostentatious or loud colors as these will contrast directly with the clean design. For instance, a bright green room doesn't lend itself to a contemporary design.
Luxurious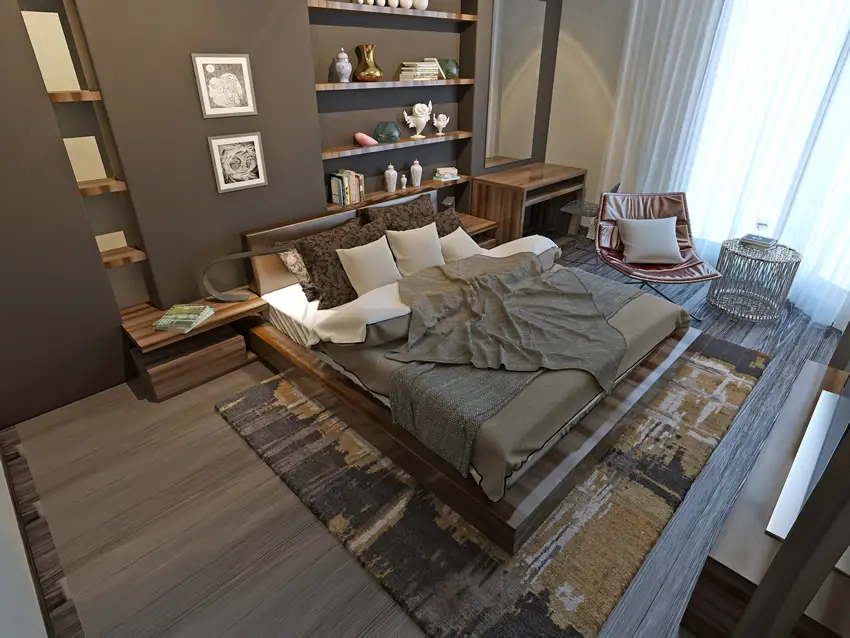 Many men also lean towards a room that feels and looks luxurious. This usually means using fabrics and materials that represent wealth and comfort. For instance, a luxurious bedroom might use soft leathers, high-count comforters, silk sheets, and high-quality pillows. These designs also lend themselves to dark woods and heavy tapestries.
As for colors, you will once again want to avoid anything too garish. Instead, you might want to lean toward more subtle colors such as grays, tans, browns, or whites. See more tan bedroom designs here.
Rustic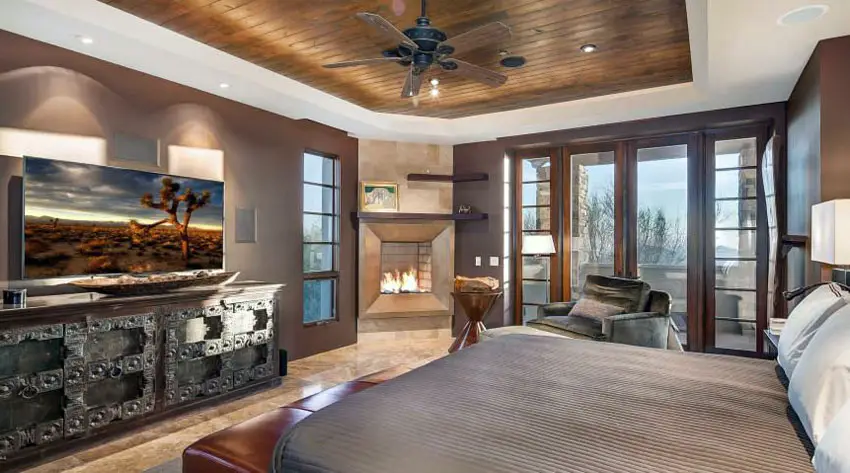 If you like a more rustic look in your room, that's another style to contend with. This is a great choice for a man who loves a look that is more comparable to a ranch house. These rooms use a lot of bare wood and elements that are associated with nature.
These rooms are also meant to be a little rough around the edges. They don't depend on crisp lines and a perfectly clean look. However, these rooms aren't designed to be messy either.
To keep the natural theme of a rustic bedroom, the utilization of paint colors in shades of browns and tans. For a pop of color, deep reds are a great choice.
Best Paint Colors for Men's Bedroom
Now that we have an idea of which colors might compliment your design style, let's take a look at some colors for those who aren't sure where to start with a design style. Don't worry if you aren't sure of your design style either – many people choose to start with a single bedroom paint color and build their room around it.
White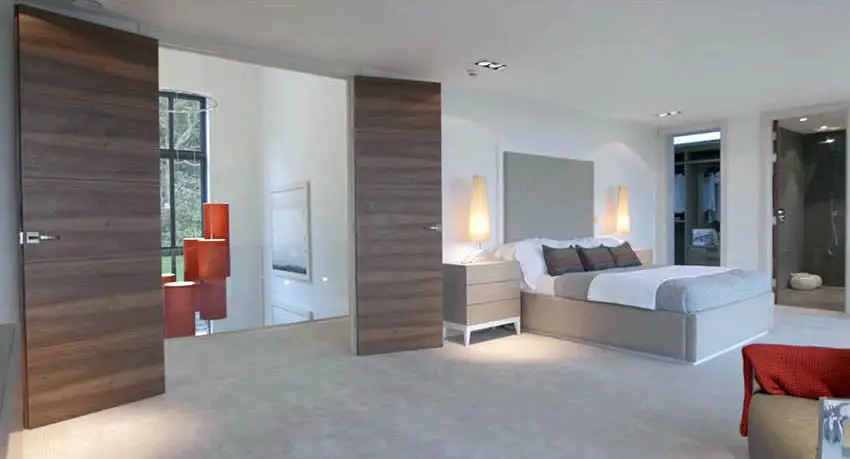 Let's start with something simple – white. As lighter colors do, white will make your room look more open and, of course, bright. It's easy to contrast white with darker decor such as brown, gray, or even black.
Some find pure white to be a little too sterile or bright for their design tastes. You can soften the look by using off-white or cream colors.
Black
On the opposite end of the scale, there is black. Black isn't often used in bedrooms because unless the decor is done right and the color suits the bedroom itself, the result can look rather small and desolate.
Done right, though, and black paint can evoke a sense of elegance. If you have a large bedroom that lets in a lot of natural light, black might be just the color for you. You can tone it down with light accents such as a white comforter, light curtains, or even a few red accents. See more pictures of black bedrooms here.
Gray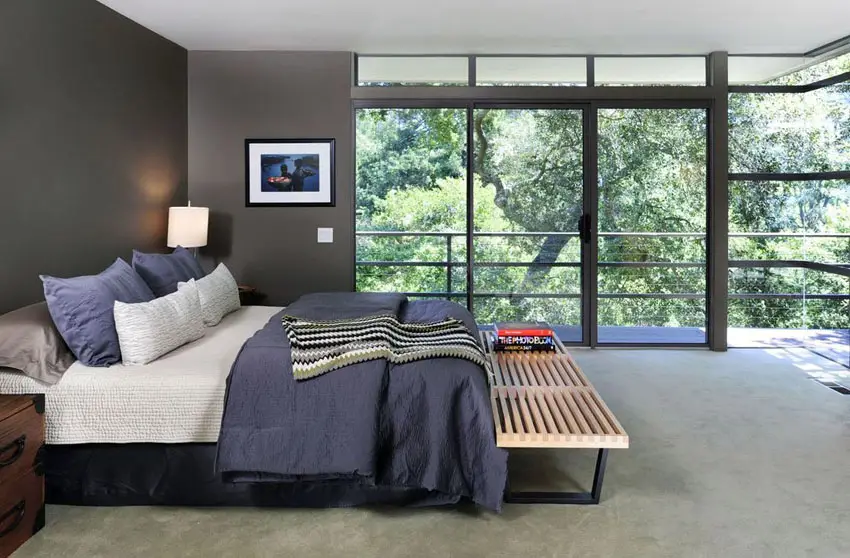 Gray is a nice compromise between white and black. It offers the same elegance as black without quite as much dramatic flair. Pale grays can be complemented with darker accents while dark grays such as charcoal go well with lighter accents.
Brown
Brown is another neutral color that is a fantastic choice for many bedrooms. When a bedroom is done in brown tones, it helps to make it look warm and inviting. You can also use shades of brown to suit your tastes and complement any wood accents you use.
Blue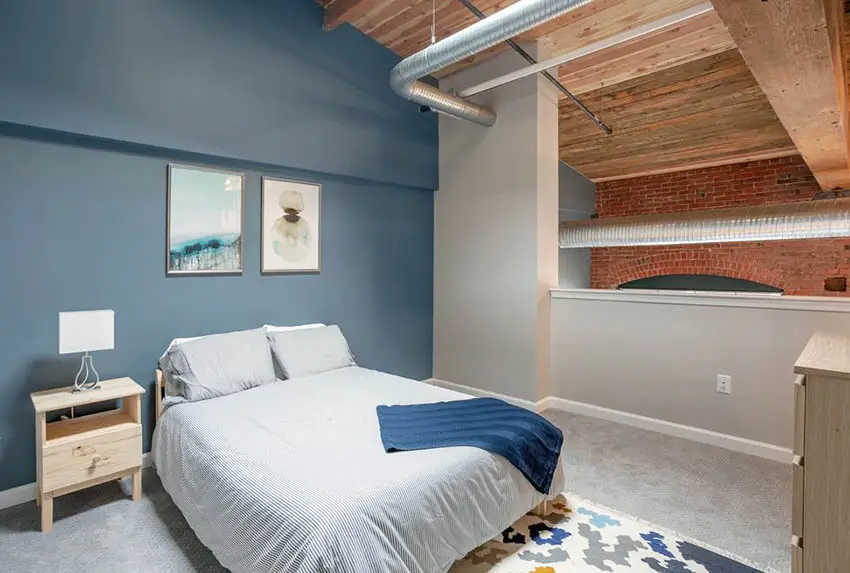 Finally, let's take a look at a brighter option – blue. In general, blue is supposed to evoke a sense of calm. This makes it a perfect color for your place of rest. Blue also ranges widely in tones so you can find exactly the style that fits your design and personality. Many men prefer to lean towards darker blues such as navy. Remember, though, that dark colors need light accents.
[expand title="Show Image Sources" swaptitle="Hide Image Sources"]
(1) Chart Ridge from Vimeo (Creative Commons License)
(2) Sunset View from Vimeo (Creative Commons License)
(3) Sunset View from Vimeo (Creative Commons License)
[/expand]
For more interior designs check out our page about masculine living room ideas here.