In this types of safes guide you'll find the different models, lock types, security features, materials, sizes, and which safe is the most secure.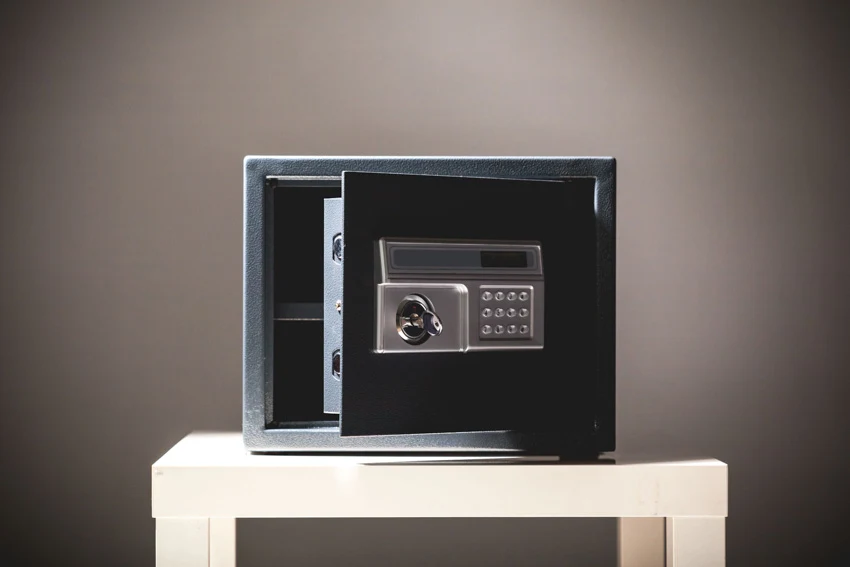 The manufacturing of safes in England began in the middle half of the nineteenth century. The first form of safe served the simple purpose of keeping assets secure from intruders.
It quickly evolved into a fire-resistant and accident-resistant device with a specialized space for essential documents. Today, come in a variety of styles with a plethora of features that provide increased privacy and comfort.
Understanding the various types will make it simpler for you to select the most ideal one for your needs and demands.
Finding one does not have to be a difficult project, even though the number of options available to the ordinary layman can be confusing. However, in this article, you will learn about the different types of safes you can find commercially.
Fire Safes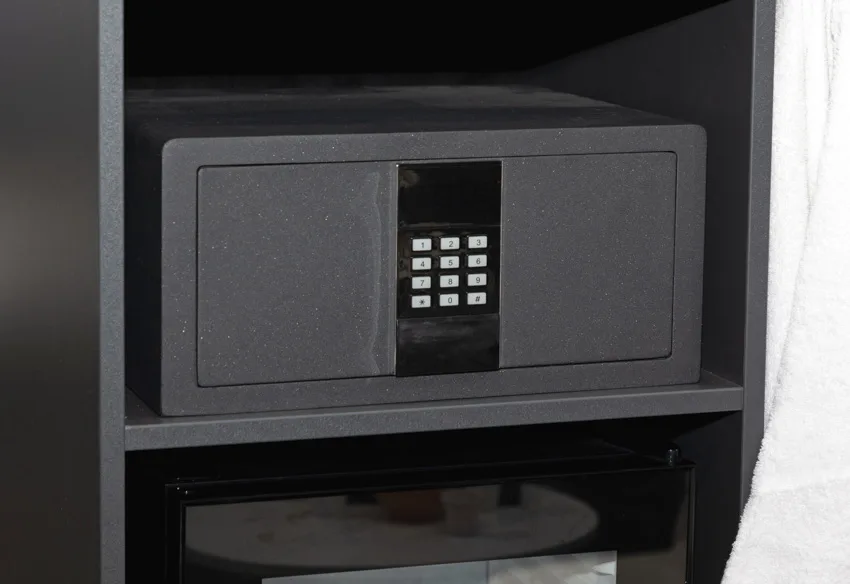 Considering what you intend to store, you might want to ensure that it can survive a fire. Although some individuals save essential paperwork or pictures in bank vaults, if you want to preserve these materials at home, you must secure them even in the event of a fire.
Fire-resistant types are regulated to a specific extent, indicating that they can endure fires over a particular duration. Before purchasing a fire-resistant safe, ensure that it can withstand a raging fire long enough for firemen to show up. This will keep your valuable items, CDs, storage devices, heirlooms, and other digital devices protected during the fire.
Paper documents, digital material, and magnetic media are all protected by fire safes. The temperature within the it must be lower than the temperature at which they will burn.
This is accomplished by surrounding the storage item with insulation. As a result, the walls become firmer, but the interior space may be lessened.
Before purchasing, we recommend double-checking the inner dimensions of a fire safe to ensure they are appropriate for your needs. Indeed, most safes offer some fire protection; however, the level of protection varies depending on the its structure.
Most fire safes are rated to endure 30 minutes at 1,550℉, a standard requirement relying on current firefighting response and how a fire generally progresses through a house.
The next extent is 60 minutes at 1,700 °F, which provides a higher level of fire security. There are fundamentally two categories under the fire safe: data fire safes and paper fire safes.
Data Fire Safe: Tapes, discs, DVDs, USB drives, hard disks, and film slides can all be stored in data fire safes. Data requires more security than paper since it can melt or get damaged at lower temperatures.
The necessary maximum temperature of these materials cannot be surpassed, according to the fire test regulations. (Digital media: 120 C; computer data: 52 C)
Paper Fire Safe: Identity documents, testaments, house titles, agreements, and business records can all be stored in fire paper safes. The necessary maximum temperature for paper is 175℃, according to fire test regulations.
Wall Safes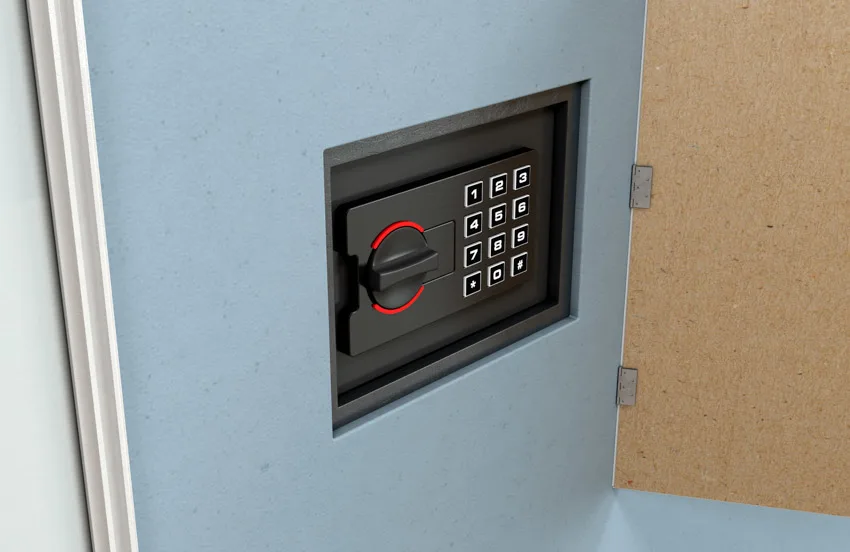 A wall safe is a good option if you want a discreet option that is also conveniently accessible. They can be simply and swiftly obscured by a picture or other work of art and fit neatly on your wall without occupying a lot of room or standing out and being too conspicuous.
Aside from that, they are perfect for small objects like crucial receipts or small jewels, but they are not ideal for weapons or other heavy items due to their size.
Using a wall safe is much more practical than the floor variant since it is attached to the wall framing and does not demand the householder to bend to access it. It can be fixed in place for enhanced protection and security.
Moreover, wall safes are meant to be snugly fitted inside your drywall between wall studs, providing plenty of areas to store small items. Drilling an opening in the drywall with a drywall cutter, moving this item into the slot, and fastening its sides (from within) to the surrounding wall studs are the steps in installing a wall type.
These are intended to slide within the customary 14.5-inch space between wall studs, with the frontal flush with the wall's surface. There is no need to fret about obtaining a fire-rated wall variant if you have fire sprinkler systems.
But if you do not have them, then think about if fire protection is necessary for the objects you will be storing. If you do not have fire sprinklers and your stored objects need to be protected against fire, do not worry.
You can find fire-rated wall-type on the market, which are UL-rated to maintain the temperature below 350 degrees for 60 minutes. They typically weigh barely more than 100 pounds, which is lightweight enough to be installed on the wall.
Freestanding Safes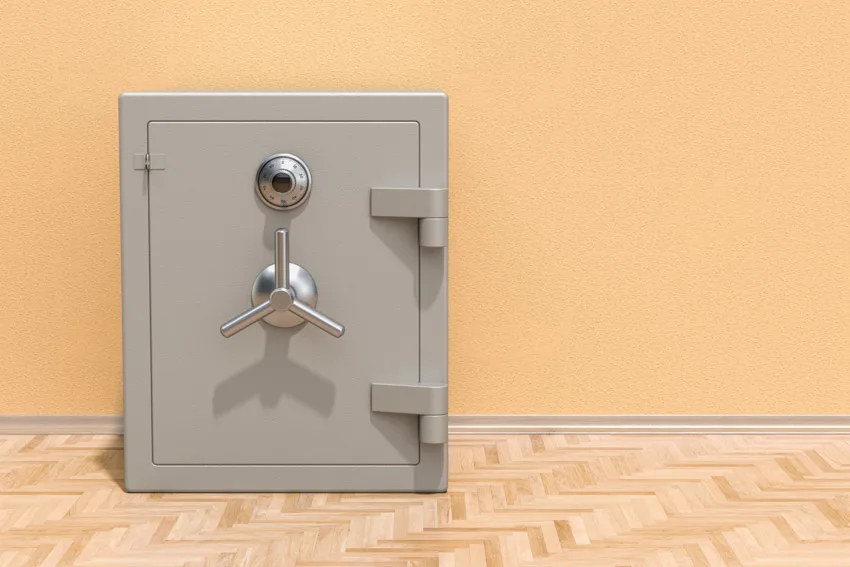 A freestanding safe is often heavy and can either be made of pure steel or steel alloy. It can be waterproof or fireproof, and it can also be equipped with a variety of locking methods, including key locks, combination dials, as well as biometric locking systems.
These are named freestanding since they can be installed anywhere in most types of room in a house, such as the interior of a cabinet, closet, shelving, or any other odd and out-of-the-way location. Such items can also be bolted to the floor or wall because they already include bolt markings where studs can be fitted and tightened.
Moreover, they can be affixed to the flooring or another surface, but they are usually standalone. Their weight alone dissuades intruders from leaving the premises.
When buying this type, only ensure you have enough space to completely open the door. Take into account that you can relocate it at any moment. Thus, keep it in mind when shopping.
Additionally, since freestanding types can be moved anywhere without that much difficulty, they should be heavy and durable enough to be theft-resistant. You should look for a freestanding variant with a Class C rating, which has twice the steel strength all over.
Class C freestanding safes provide an additional level of protection, with a 1-inch pure steel door and a 0.5-inch pure steel body. This rating has nearly twice the penetration defense and approximately the same level of enhanced burglary countermeasures as Class B-rated safes.
Gun Safes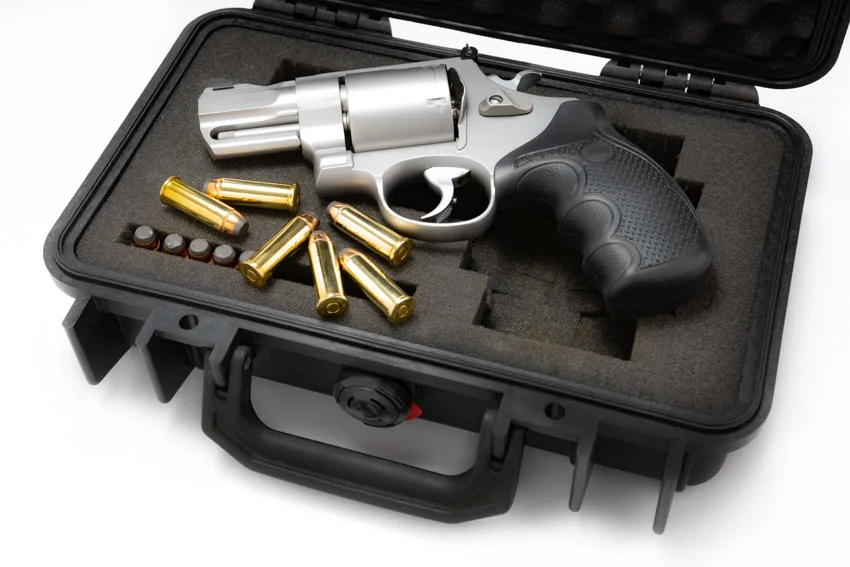 Every household that owns a gun in their home should have a secure spot to keep it out of the range of youngsters and any visitors. Gun safes are available in a multitude of sizes, from small enough to secure a simple handgun underneath the mattress to large enough to contain and secure multiple firearms or medium- to large-sized guns.
High-quality storage for guns are typically walled and fortified on the interior part to make sure that the guns stored will not cause any risky and deadly damage.
Although a compact gun may be stored in almost any safe, the most ideal way to ensure that your guns will be in good condition is to get a specialized one for firearms, which will be particularly designed and made to secure all of your guns.
Enhanced security mechanisms like fire or water resistance or proofing, a combination dial lock, an electronic lock, and biometric recognition might be included in gun safes. On numerous systems, both electronic and mechanical locks are provided.
Mechanical locks have the most dependability, but they are usually more time-consuming to unlock than gun safes with electronic locks. Certain offerings use dynamic locking bolt systems and pry-resistant steel to guarantee that their valuables are protected against unauthorized access.
High-quality options for guns, specifically the large versions that can hold massive gun types, are often TL-30-rated, which means they have been evaluated to survive an attempt for at least half an hour by a team of expert safecrackers equipped with schematics of the gun safe and employing a comprehensive range of theft devices and attack strategies.
Gun Concealment Safes
Hardly everybody who owns a firearm likes to make it noticeable to those around them; instead, many wish to keep their guns reachable but out of sight. The simplest method to accomplish this is to get a gun concealment safe that appears to be a typical piece of furniture but is actually a secure place to keep your firearms.
Instead of keeping them secured in a safe in the storage room where you cannot access them in an urgent situation, you may store your guns in this type in the lounge room or anywhere you would like them to be placed, and no one will know because they will think of it as a piece of normal household furniture only.
You can search for furnishings that complement the majority of the elements in your house, has enough storage for all of your firearms, and includes a locking compartment to prevent guests or youngsters from unintentionally gaining access to the guns.
Floor Safe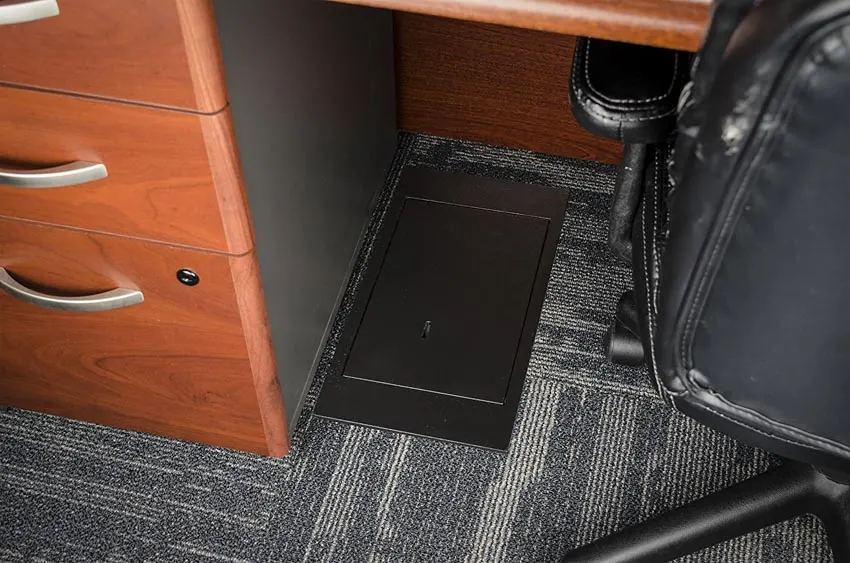 See this floor safe at Amazon [sponsored link]
Installing on the floor of your house or workplace is one of the finest ways to prevent it from being stolen. These storage solutions that can be anchored to the floor are expressly intended for this purpose and are covered by the manufacturer's guarantee, hence there is no need to worry about harming the safe by attempting to make it more protected and durable.
Indeed, a floor safe can be embedded in a concrete floor. As a result, they are extremely resistant to removal. However, the main disadvantage of integrating it into the floor is that it may rust over time due to the way it is positioned.
You can inquire with your local handyman about this and what precautions can be made to limit the possibility of rust deterioration. Furthermore, if a burglar can walk away with the whole floor safe, which is conceivable with smaller floor variants weighing 50 pounds or less, then this option will not provide protection for your belongings.
Hence, these options normally have pre-drilled holes for anchoring the safe to the flooring or wall to assure the its durability. You can bolt it to your flooring or wall frame for optimal security.
A decent floor safe will have a robust steel door frame that burglars will find difficult to force open. To avoid prying, the door should be positioned in the front rather than flush with the framework. Those with minuscule openings between the jamb and the door are also more impenetrable since it is more difficult to slip a pry bar into the gap.
Ultimately, since floor safes are susceptible to burglaries as they are commonly noticeable inside the house, they have to be very burglary-resistant. Underwriters Laboratories (UL), an authorized safety assessment and regulatory company, provides the TL-15 rating for burglary resistance.
The TL-15 rating ensures that this storage solution can resist a prolonged attack from a skilled safecracker aided by their accurate familiarity with its internal complexities.
The floor safe must withstand certain power equipment for at least 15 minutes to pass this assessment. So, when purchasing floor safes, it is highly recommended for them to be TL-15-rated.
Media Safes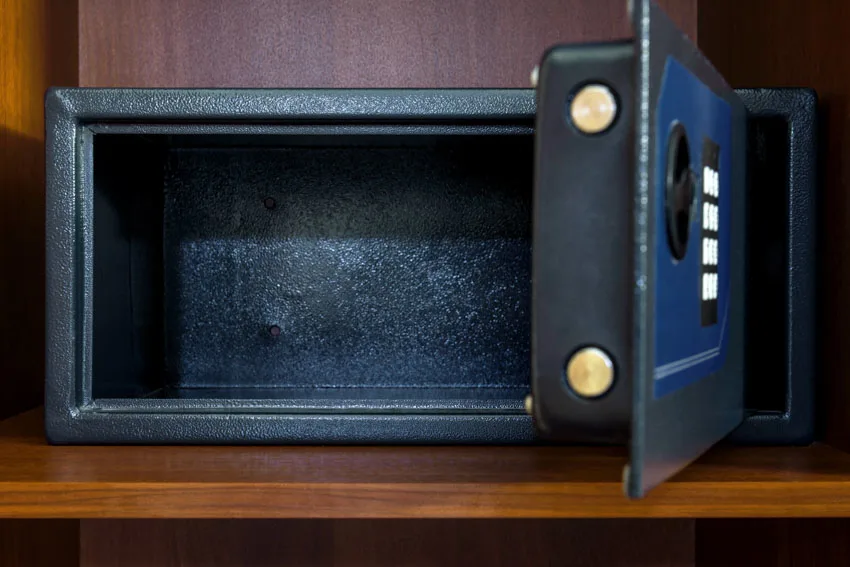 Media safes are intended to protect valuables, which includes your electronic gadgets like laptop, tablets, important items like money, and any vital paperwork that your household needs. Identification cards, passports, birth records, and certificates of deposit must all be kept in this storage option to avoid loss, damage, or theft.
Because they are engineered to keep paperwork or small electronic devices, the majority of this type are considerably smaller than other types, rendering them much easier to reach and transfer around the home without difficulty.
You can search for a fireproof, shockproof, and watertight media safe on the market, thus you will not have to fret about documents or memory chips being destroyed if there is a deluge, fire, or if it is stolen and thrown off the roadway.
Portable Safes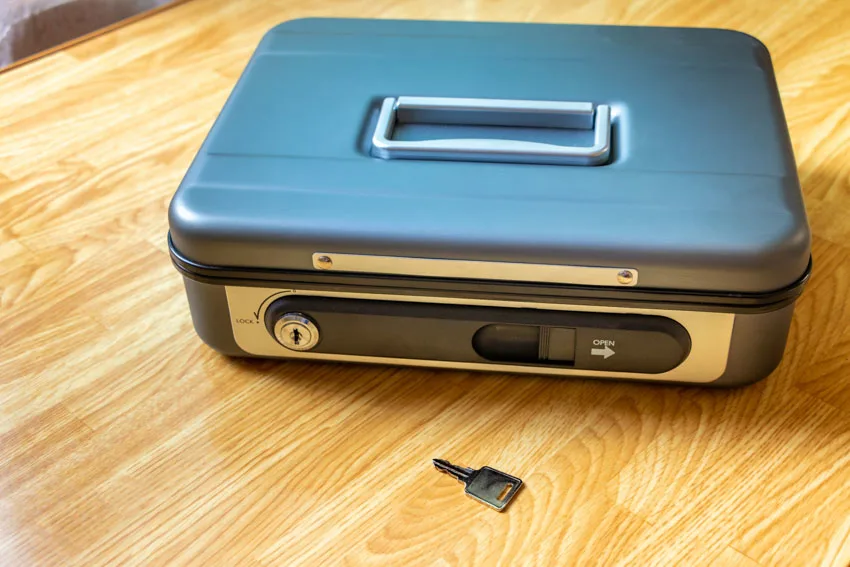 If you have to carry your valuables with you while you are traveling, it is indeed a smart idea to purchase a portable option for maximum convenience and added peace of mind. These are much more compact than other types of safes, allowing them to be handled and transported even when loaded.
Since they are intended to be portable, they usually feature a robust handle that makes them convenient to transport, and they frequently include section trays that allow you to divide the valuables inside.
From jewelry and ancient pennies to cash or medicines, you can, without a doubt, start investing in a portable type if you wish to keep anything protected while you are on your way somewhere.
Most portable home safes include a configurable 3-digit or digital touchpad for creating unique security codes. They are also made of pure steel for long-lasting and dependable protection. Some models also include a steel tethering cord for attaching your portable safe to a permanent object.
This secure storage type is an essential travel item. Although staying in a hotel permits you to keep your items in your room, this does not imply you can leave your belongings lying around without fear of theft. Hence, portable offerings come in handy when it comes to these situations.
Furthermore, some portable options resemble ordinary books and can henceforth fit in seamlessly with your bookshelf. Anyone prying around will have no clue what is inside of it.
Meanwhile, portable variants are not that heavy and durable compared to those types of safes that are only meant for household use. They may be decent enough to protect your small valuables against theft or from nosey household guests.
A professional thief could take minutes before he or she could open your portable safe, but it could always be taken and opened at a different location.
Depository Safes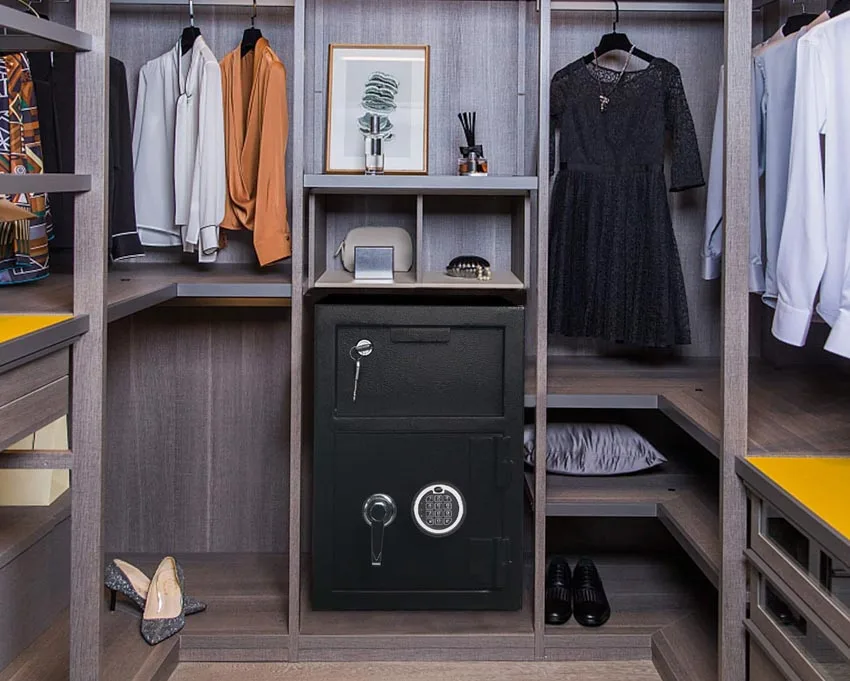 See this depository safe at Amazon [sponsored link]
Unlike the depository boxes found in banks, these depository safes that we are talking about are much smaller and may readily fit into any house. What distinguishes them is that you may place cash or other compact goods into them without needing to unlock it and raise the lid.
If you are looking to save funds or have a family member that prefers to save rather than consume, this would be a wonderful way to get started. The things can be recovered if needed, but since it must be unlocked to do so, the user is encouraged to save more.
Safe Boxes
These compact boxes are available with a range of locking options and are big enough to accommodate a modern camera or a large amount of documentation.
They can frequently be anchored to the floor for further security or even installed on the wall, which assists in setting the homeowner's mind at ease regarding the protection of their stored belongings.
Drawer Safe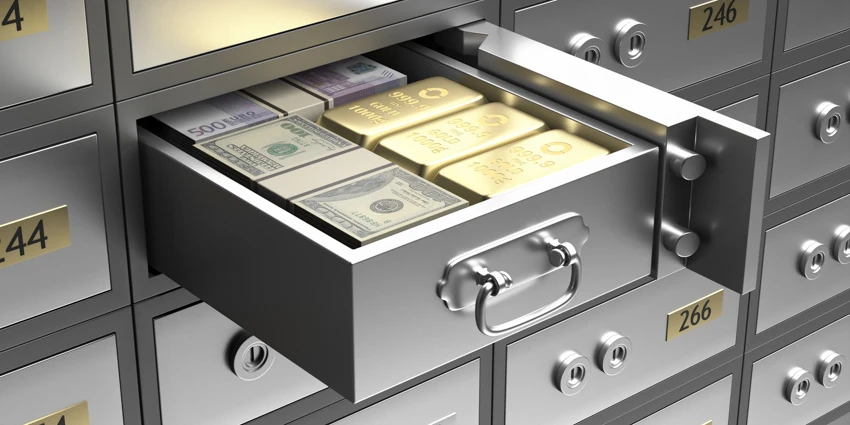 These secure storage solutions are modest enough to be tucked away in a drawer. Although they are commonly used in retailers and food outlets, they are also an excellent method to add extra protection to your house if you have valuables that you wish to keep in a safe.
They feature a lock and, while there really is not much room inside for large objects, they do a superb service of securing their contents better than if they were kept unrestrained in a typical drawer.
Here are the categories under a drawer safe:
File Safes: They are an excellent solution to protect dangling files containing sensitive data and crucial documents. They are often both portable and robust, thus if you choose a steel safe, you will not have to worry about it getting broken while you are on the go.
They are typically constructed to store letter-sized document folders and paperwork and employ a latch as well as a key locking mechanism to keep your documents as secure as possible.
Whatever papers or data you have to bring with you, from tax paperwork to loan documentation, will be protected when stored and carried in a file safe. They are recommended for commercial or industrial businesses that want tot ensure their files are protected.

Diversion Safes: Diversion safes are an excellent method to protect little objects in your home from illegal access. They are most typically used to maintain the security of a house key in the event that the homeowner mistakenly locks himself out of the household.
Outdoor diversion safes are typically designed in resemblance with rocks to integrate with the garden and avoid drawing unnecessary attention. However, there are some model available that will match well with the home's overall aesthetic.
Oftentimes, hiding something in clear sight would be the best option, and with a safe that appears just like a hardback book that you can place on your bookcase, you will not have to worry about burglars hunting and discovering it in a common spot.
Furthermore, they lock very well to keep your belongings secure, yet they are compact enough that you can easily lift and carry them around your house.
They are not suitable for storing large objects due to their small size, but they are ideal for memory sticks, USB drives, cash, and any vital paperwork that can be folded and placed inside.
Safe Lock Types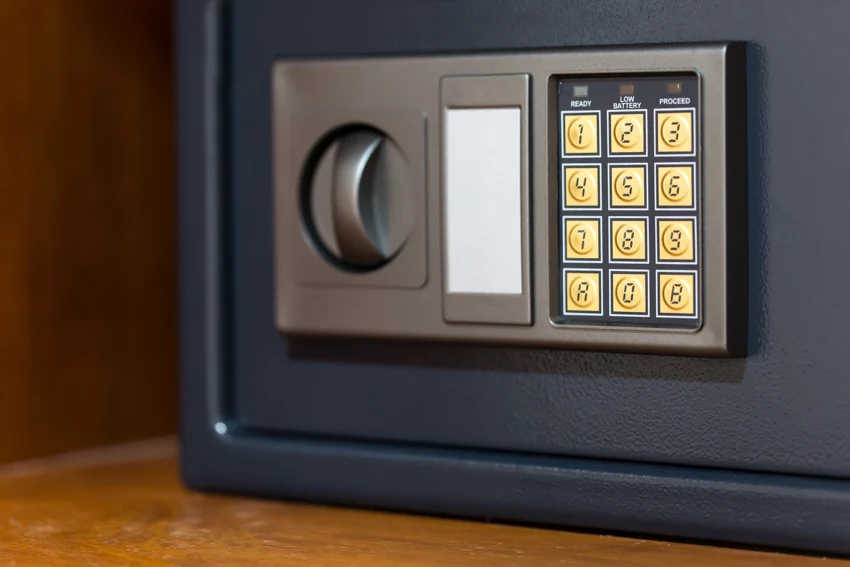 Here we share the different types of safe locks.
Combination Lock: To unlock the door of a safe with a combination keypad, the user who is wanting to gain access to it must spin the dial to the correct numbers in the proper sequence.
If the incorrect number is input or the locking mechanism is rotated too numerous times in one order, the locking mechanism will not disengage and the door will not unlock. Several combination dial safes necessitate a key to access, while others rely only on the combination lock.
Getting one that simply requires the combination lock implies that you will not need to worry about how you will get into it if you misplace the key. Those that use the combination lock system often have the code pre-programmed before purchasing, and it cannot be modified thereafter.
Electronic Lock: Electronic-lock safes employ a touchpad or keypad to enable the owner to enter a code that unlocks it and allows them to enter the door. The codes can be altered by pressing a series of buttons, which allow the user to enter an unusual code if desired.
This is essential if you wish to enable a third party to enter the safe but then restrict them hereafter, and it assures that if someone else sees or intentionally or unintentionally hears your code, you can immediately modify it without worrying about them obtaining your confidential valuables.
Biometric Lock: A biometric lock-enabled safe is the ideal option that will only open when a permitted or authorized individual attempts to enter it. They may be configured to unlock with the touch of a fingerprint rather than using keys, passcodes, or typing in digits.
They will keep a large amount of fingerprint data in them, allowing them to be quickly opened by an authorized individual. This eliminates the worry that some individuals have about others discovering the combination or password sequence to their safe and then being capable of gaining access.
When a fingerprint is necessary, an authorized user must be there to access it, and the possibility of someone entering without permission is nearly zero.
Key Lock: Safes that use a key to unlock and lock them make it very easy to manage who has access to the contents. Furthermore, employing a key eliminates the need to try to memorize the access code, which might be very challenging to recall once you forget the code.
One advantage of utilizing this type that necessitates a key to unlock it is that you can give someone one-time access without worrying about them memorizing the passcode hereafter.
However, the disadvantage of using this variant that merely depends on a key is that if you lose or misplace the key, you will be unable to open the safe.
Dual-Lock: Hardly anyone likes to be concerned about somebody breaking into their safe, regardless of what is inside, thus relying on a dual-lock option would be a terrific method to secure all valuables.
They necessitate a key as well as a combination, making it extra challenging for an unknown individual to get access to the safe.
Even if you lose your safe key, you will not have to fret about someone prying into your safe because they will also need the exact combination code. The disadvantage is that if you lose the key or fail to remember the combination code, you will be unable to open the it, but for several individuals, the added peace of mind that a dual-lock provides outweighs that minor risk.
Card Swipe: When you use a safe with a card-swipe mechanism, it is far more challenging for somebody to breach into it without your knowledge. The cards that accompany them can be pre-configured with various combinations for the lock, and opening of the lock.
They also require both swiping the card and entering the code. This indicates that the user who possesses the card must also know the code to gain access. Furthermore, not only does this guarantee the item's security, but it also makes it simple to do reprogramming if the coding has to be changed.
You will no longer be concerned about previous employees returning because they know the combination, or about someone overhearing you utter the code because a short programming session is all that is required to maintain the maximum confidentiality of this safe.
Safe Features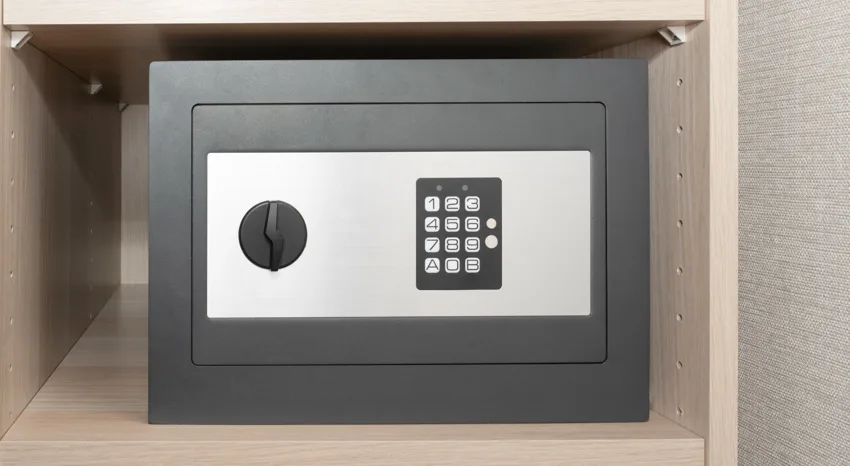 Fire Resistant: Contingent on their quality, fire-resistant safes can withstand fire for up to an hour or only a few minutes. They can be used to keep paperwork such as vehicle insurance, wills, and other essential documents that are useless to a burglar yet require fire protection.
The majority of fire-resistant types, meanwhile, are not burglar-proof. They are typically not anchored to anything and may thus be readily removed from the house and accessed elsewhere. If you do not lock the safe, the burglar will be able to unlock it, find nothing of interest, and potentially leave it alone.
There are fire-resistant offering that are burglary-proof as well, and they are more secure than a simple fire-resistant type. They are also heavier and more durable. Steel is substantial, and well-constructed safes are often made out of it.
Waterproof: Although no one likes to think about water destruction in their house, it is indeed wise to plan for it and ensure that the valuables in your safe will be protected in the event of a deluge.
This is particularly critical if you live in a flood-prone area as any quantity of water can easily destroy it, seep inside, and destroy the valuables you have placed there.
When shopping for a waterproof type, examine how long it can withstand water and determine the amount of water it is supposed to handle.
Certain safes are classified as up to 8 inches of water and can withstand water for up to 1 day without damage, whereas others are designated for greater or shorter durations. If there is even the slightest possibility of water damage in your house, you should choose one that can survive it.
Safe Lighting: It can be challenging to see the valuables inside a safe, particularly if it is kept in a darkened room or underneath the bed. Rather than needing to use a flashlight every time you want to check inside one, buying one with interior types of lighting fixtures will allow you to view whatever you have stored. This lighting makes it simple to find what you are looking for.
Humidity Control: Whatever you intend to keep in your safe, you may want to choose one with humidity control. This ensures that hardly anything in your safe will grow mold or any fungal growth and gives you peace of mind about the quality of the valuables you have stored.
Impact Resistant: No one likes to think about somebody illegally taking their safe from their house or company and attempting to bust it open, but one of the most common ways for criminals to obtain access to its contents is to throw it from a tall building or viaduct.
When the safe falls to the ground, it is extremely likely that it will get opened and the valuables will spill everywhere. It is your responsibility to ensure that the type you purchase will not pop open, which is why purchasing an impact-resistant variant is very critical.
You should look for one that can survive a fall from at least the second story of a structure since it is easy to hurl the safe out of a bedroom window in an attempt to bust it open.
Pry Bar Proof: For optimal security, you can look for safes with robust steel construction and pry-proof hinge bars to assist in defending against unauthorized entrance.
For unwanted access attempts, you can choose models with deadbolts, anti-drill doors, and a loud audible alert for additional security. Indeed, pry bar-proof types are extremely long-lasting and feature multiple locking mechanisms.
Floor Bolting: Floor-bolting safes are buried into a concrete floor, making them undetectable and providing a high degree of protection and convenience. These systems are installed in the building's or house's basic framework. To accomplish this, a hole is dug and then it is descended, which is typically kept two feet above ground to safeguard it from water penetration.
Because these safes align with the level of the floor, intruders have a difficult time finding them. Putting a carpet, mat, or other floor decorations adds another layer of security.
The only disadvantage is that opening these safes requires bending, which many people find inconvenient, especially the ones with mobility and physical issues.
False Compartments: You will gain advantages from a safe with a false compartment for enhanced security and the ability to keep extra objects in your safe out of sight.
Although this space will be small, it will be profound enough to accommodate paperwork or a storage device that you wish to keep out of sight of everyone else.
Jewelry Compartments: Safes with jewelry compartments are used to store all of the valuable jewels and other items. These are built of sturdy steel, but they are visually appealing on the inside since they are coated in velvet.
This is to preserve these fragile objects from dampness and other impurities. They must be installed in a secure but easily accessible location. Wall safes are an excellent choice as well.
Safe Materials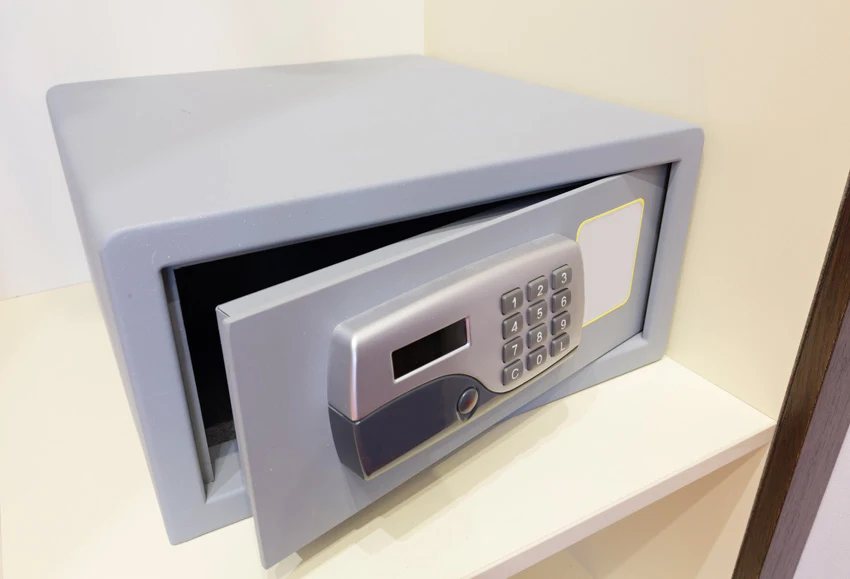 Steel: Steel became the primary material for safe construction until the 1800s. This type of metal was more resilient, resistant to breaking, fire, and extreme weather conditions.
During the early twentieth century, the safe building continued to evolve as the advent of testing led to the employment of new techniques and building supplies in the safe production, including several types of steel alloys used for gun safe metal.
Steel Alloy: The majority of safes today are made from steel alloys. A steel alloy combining iron and carbon is the most conventionally utilized. Iron is a highly powerful metal in and of itself, yet it lacks compressive strength.
Steel resists breaking under pressure since it is adept at slightly bending as it counteracts force due to the addition of carbon to iron. This steel alloy is both robust and inexpensive.
Imported safes, particularly the gun-safe types, that are mass-produced may be made of lower-quality steel. This is because the needed requirements in some countries, such as China, are not as rigorous as the steel specifications in the United States.
Some Chinese steelmakers, for example, add boron to their steel alloy combination. They are required to disclose the boron content of their steel. This is not generally performed, and there is not much supervision to correct it.
However, a chromium steel alloy is frequently used in top-quality safes. The metal's tenacity and durability are increased by incorporating chromium into the iron and carbon mixture.
The chromium also improves the aesthetic of the steel by converting it to stainless steel. It is corrosion-resistant and may be refined to a gleaming sheen.
The addition of tungsten to the steel alloy used in these top-rated safes raises its melting point. This improves the safe's fire resistance as well.
Steel-Reinforced Concrete: Steel-reinforced concrete is also used in the construction of some safes. This material was not noticeably different from what was utilized in construction. Its strength came from its massive thickness.
Modern safes are often formed of prefabricated concrete panels that are reinforced with a specific blend of concrete and compounds for maximum strength. The concrete has been designed to be as crush-resistant as possible.
What Size Safe Do I Need?
The simplest way to figure out the size of the safe you need is to gather all of the valuables you wish to safeguard and measure them. Hence, when purchasing a safe, we recommend purchasing at least one size larger than you believe you require.
Nonetheless, 1.2 to 1.3 cubic feet is a pretty standard home-safe capacity, which should readily fit a foot-high pile of 8.5 by 11-inch documents, for instance.
Normally, in stores, you can find small, medium, and large-sized safes. Travel documents, money, backup keys, jewelry, and tiny collectibles are all excellent things to keep in a small safe.
Hanging folders, printed files, booklets, cash sections, and large collectibles are appropriate for keeping in medium and large-sized safes. Extra-big and upright safes can protect firearms, store data, and store vast amounts of paperwork.
What Type Of Safe Is Most Secure?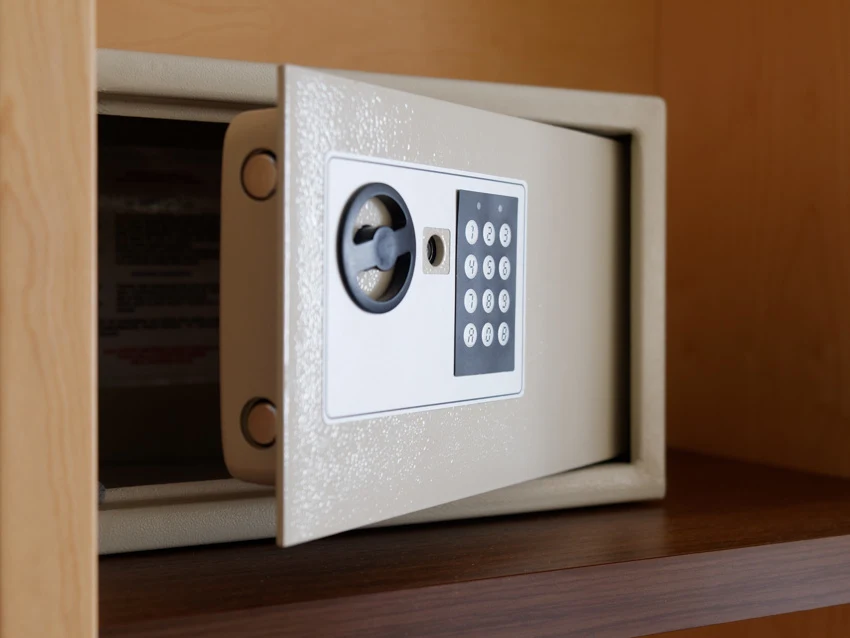 A floor or wall safe that uses a biometric locking system is arguably the most secure type of safe. Biometric locking systems, often known as smart locks, are mechanisms that allow you to access your safe using a fingerprint as well as a passcode.
Biometrics employs a technology that grants authorized individuals access by detecting their fingerprints, which are an excellent means of human authentication.
Our fingerprints are extremely detailed and one-of-a-kind. Furthermore, it is impossible to try to replicate another set of fingerprints, let alone fabricate and modify them.
As a result of the fact that biometrics are almost always unique, biometric locking systems are ideal for security, and they are indeed the most secure types of safe.
In comparison to a pair of keys, there is no way you can ever forget your fingerprints or even have to recall them to constantly carry them. You can never misplace your fingers!
Do you have any experience or information to share about your favorite safe brands or products? Let us know in the comments what you prefer for home security. See more related content in our article about the best ways to add value to your home on this page.