Welcome to our article about the best bathroom paint colors for 2019.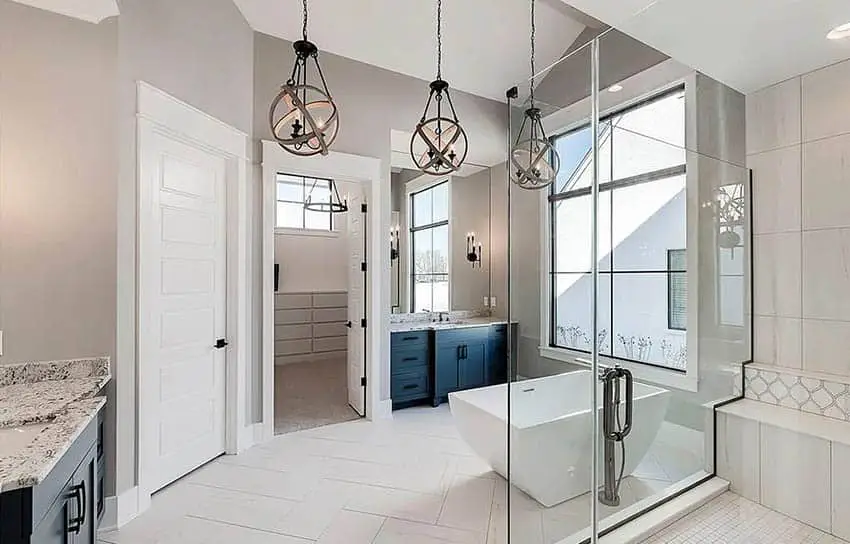 In anticipation for the new year and getting onto all the resolutions of remodeling the bathroom and other parts of the home, one huge question is what is the best bathroom color for 2019.
All the colors selected have a soft, calming feeling, bringing a sense of security and comfort into the coming year. After the hectic and upbeat year we all had last year I am sure this is a welcome change! Nature has become an extremely trendy part of interior design and in the year to come a, soft mushroom and fern colors and textures will be prevalent.
In bathrooms these features are most important due to the small space given and the fact that this space will be used multiple times every day, therefore creating a welcoming, friendly environment will be extremely helpful to the health and well being of the user.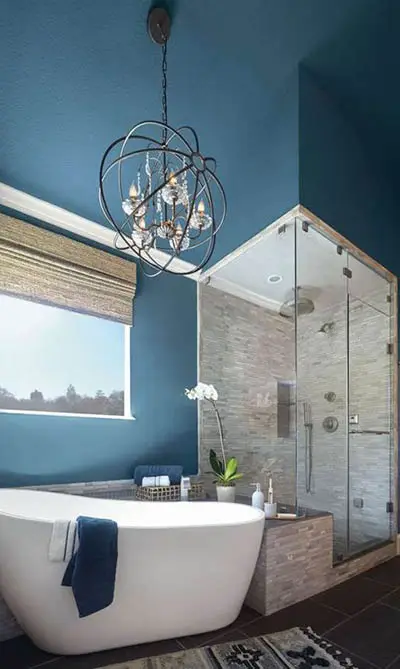 Behr brand paint has selected their color of the year to be Blueprint S470 – 5. This color will look amazing in a bathroom this year and is the best of the best! This color will be applicable in all sorts of setting to help include the bathroom into the entire home and tie everything together.
Choosing a beautiful blue such as blueprint will create a soft, easy and relaxing color to bring happiness and airiness to the new year and new spaces that come with that.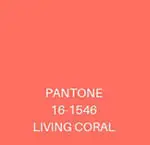 The Pantone Color of the year is 16-1546 Living coral. This is a soft color, a mix of peaches, oranges, with gold tastes. This will most likely be the accent color used in many designs in 2019.
Sherwin Williams chooses SW77 Cavern Clay, a darker but still warm and inviting color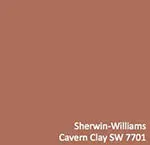 bringing the natural elements to the year. Cavern Clay is a burnt orange color muted to follow suit with the year's theme, this will bring a heavier feel when need with all the more pastel color being incorporated.
Benjamin Moore chooses a nice neutral Metropolitan AF-690. This cool, humble gray will tie together all the colors we have selected here. Benjamin Moore has also introduced an entire new palette called the Color Trends 2019 which will be extremely valuable for the year to come.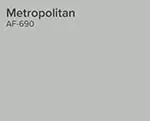 This palette includes heavily muted colors which is a predicted theme for the year. While one may think that the color of the year should be just one, these colors come together create the vibes of 2019. Even while each company has its own color, they all match together. There is a perfect combination of natural, neutral and color.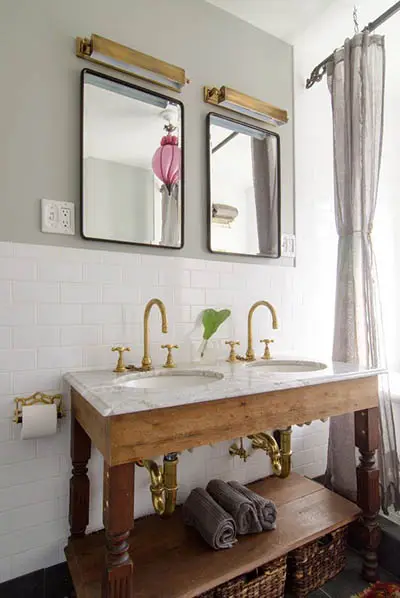 While the color of the year will be the inspiration for many over the next year, there needs to be other colors and accents to pair along with it. Last year the themes were edgy, bringing bright reds and metallic colors to the light as great statement pieces. This year though, things become a bit more mindful and are based towards lifestyles and self care.
This being kept in mind the designs this year will heavily differ the previous year, the contrast of edgy to calm will be noticeable if it is not weaned in carefully. If you are one that stays up to date on all current trends be ready for a huge change and be sure to keep most pieces at a neutral since the trends will be ever changing.
Changing the old bright reds with the more muted coral colors will make for a less drastic change while still softening the environment. Neutrals will be heavily used due to the minimalist and ever changing resident culture. These allow for furniture pieces and small patterns to shines as focal points instead of the colors screaming for all the attention.
Being overwhelmed in a space is something that everyone is trying to avoid, as well as causing any sorts of distractions. Attempting to make sure all types of people can be comfortable in any given space is one of the biggest focus in today's cultures. This being said there is a large focus on "almost whites".
Typically someone will paint a bathroom space white, thinking that from there anything will match it, but that often gives the space an unfinished look. Using any combination of almost white will keep things softer and complete, without being overwhelming or forcing any one color range or style onto the space.
2019 is all about inclusiveness, ability to change, as well as, health and well being of the user. These colors of the year definitely reflect that and these paint companies better stock up because the colors will fly off the shelf when the public catches wind of this.
Still don't know what bathroom paint is right for you? Check out these paint color visualizer programs to help you find the best paint for your space.